Ain't Got No Time Enchiladas
This post contains affiliate links. As an Amazon Associate, I earn from qualifying purchases. I also earn from qualifying purchases made with other brands and programs. See my
privacy policy.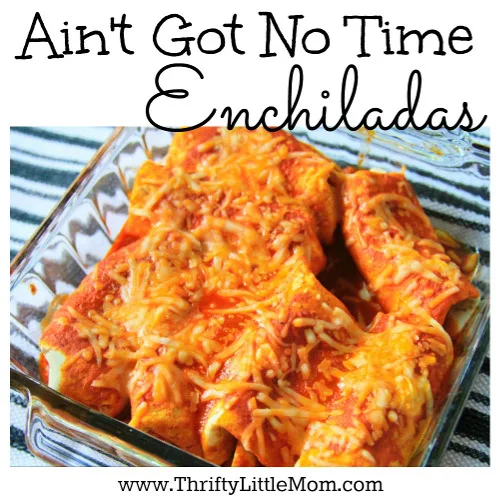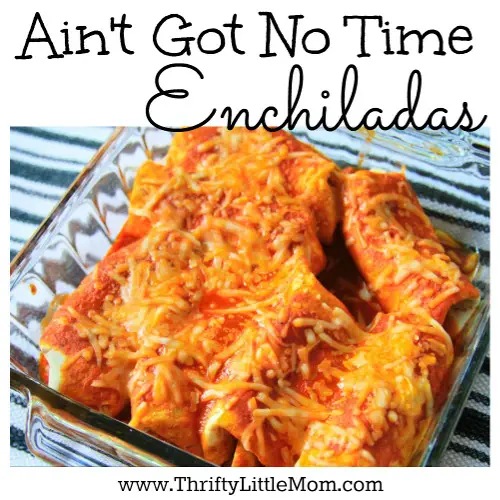 Sometimes I have a hard time pronouncing words correctly.  The list includes "wolves", "brewery","antenna" and apparently "enchiladas".
My BBF and I got into a long discussion one day about how I pronounce enchiladas incorrectly as "anch-iladas" and she said it was "inch-iladas". Later in the day I consulted my Spanish teacher mother-in-law who confirmed I was saying it correctly (WIN!). However when I ask Google to pronounce it (which has to be correct)- I'm not even close.  Lucky for you this is a written blog post so you don't have to hear me say it wrong as long as I spell it right.
Moving right along, here is how you can make your own quick and easy, Ain't Got Not Time Enchiladas yourself!  If you have a hard time with the word just tell your family your having Mexican food for dinner.
Ingredients:
1 Pkg- Southwest Corn and Black Bean Frozen Mix (You could also just use a frozen corn, peppers and canned black beans).
1 lb Ground Beef, Steak or Chicken
Flour Tortillas- Enough to feed your group
1-2 cups- Shredded Mexican Cheese
1 Package- FRONTERA RED CHILE Enchilada Sauce (You could use any Enchilada sauce or brand you like, I just really, really like this one).
Baking Dish
Before you get started, go ahead pour your enchilada sauce into a bowl that you can easily dip your enchilada wrap into before you place it into your baking dish.  Go ahead and put your baking dish beside your bowl of sauce so you are ready to go once you start wrapping and rolling!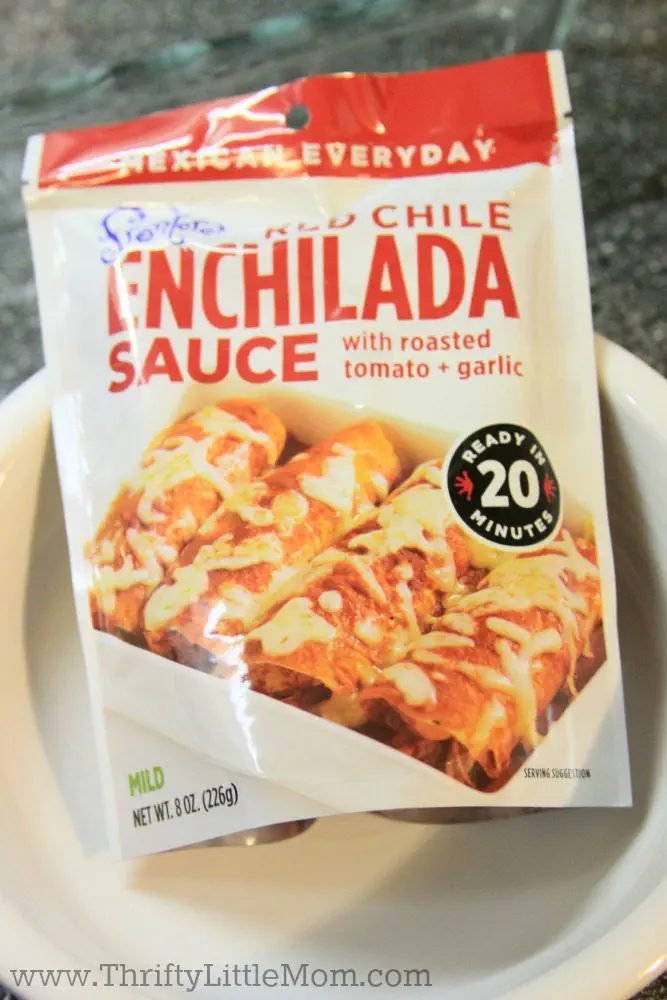 Step 1: Cook up your frozen southwest mix of corn, peppers, onions and black beans in a large skillet until no longer frozen.
Step 2: In a separate pan cook your meat of choice until thoroughly cooked.
Step 3: Once the meat is fully cooked you can stir it together with your southwest veggie mix.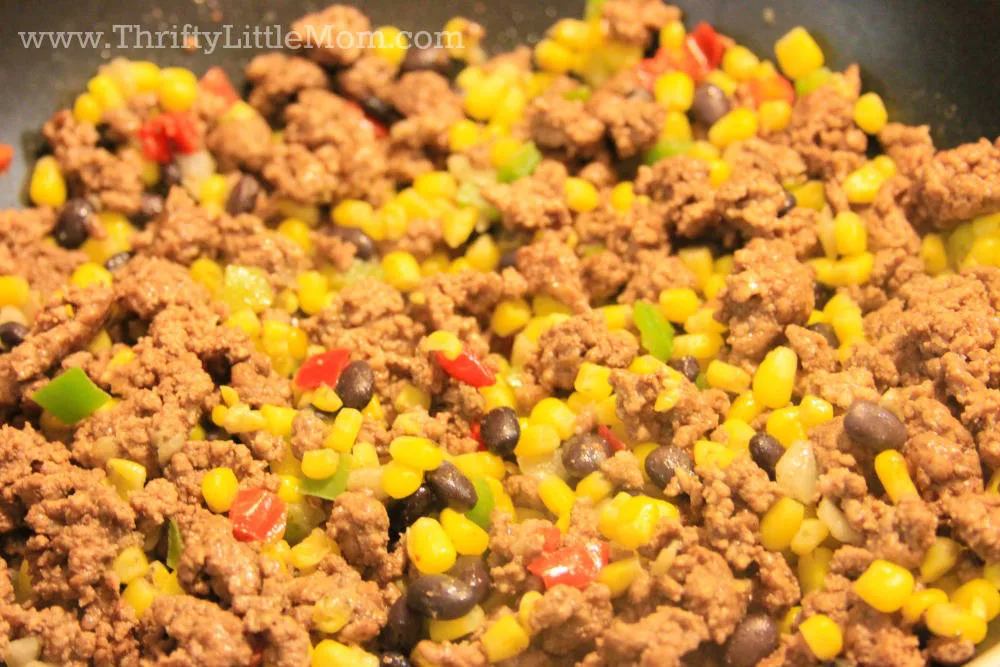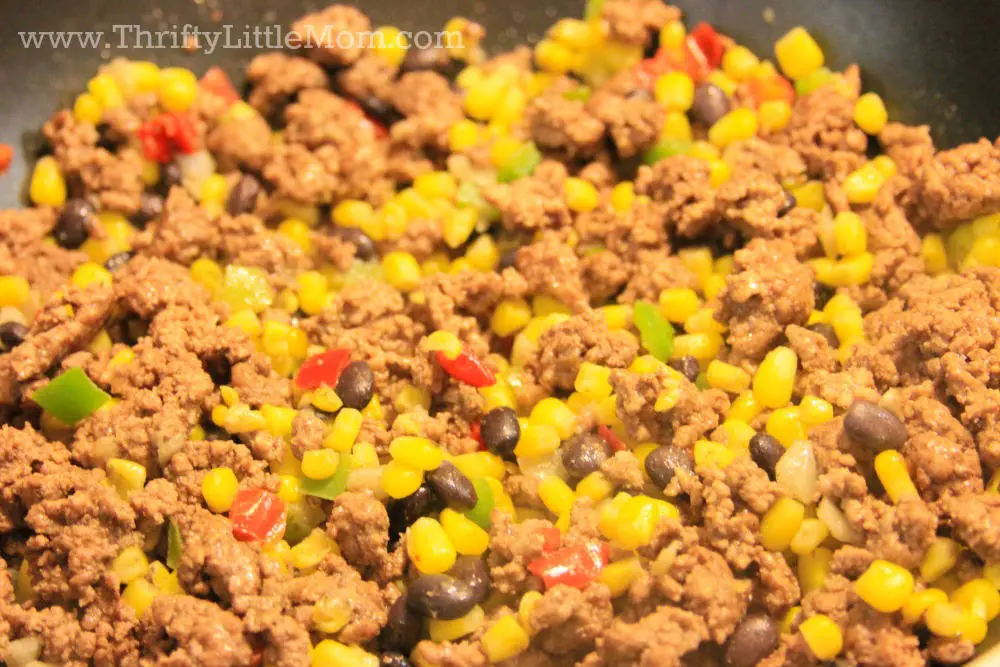 Step 4: Place your tortillas on a plate, layering them with a moist paper towel in-between each one.  Heat for in microwave for about 15 seconds.  This will steam your tortilla's making them more pliable, easier to fill and less likely to tear when you fold them up.
Step 5: Spoon the mixture into the center of your tortilla's one at a time being sure to not overfill so you can fold the tortilla easily.  (If I have left over filling I'll save it and use on tacos or taco salads for lunch or dinner another night.)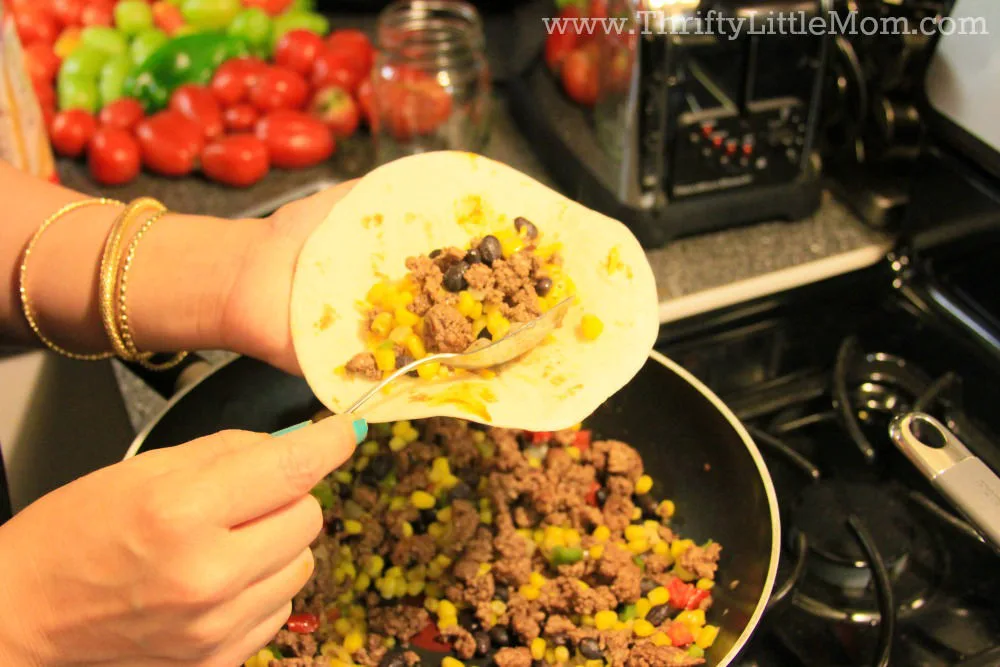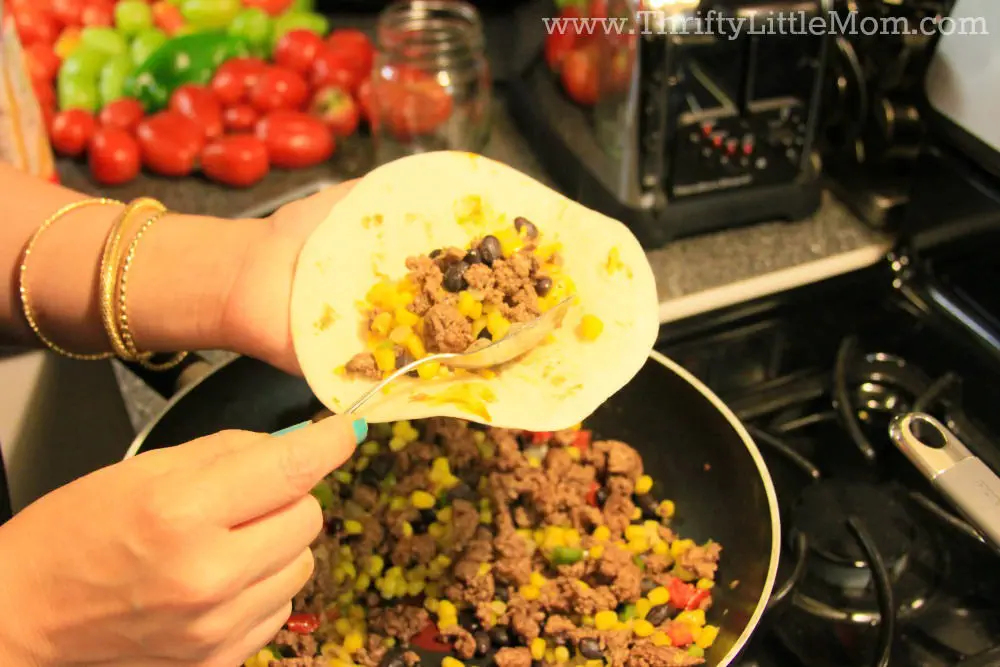 Step 6: Put your tortilla on a flat surface like a plate and fold two sides in as pictured.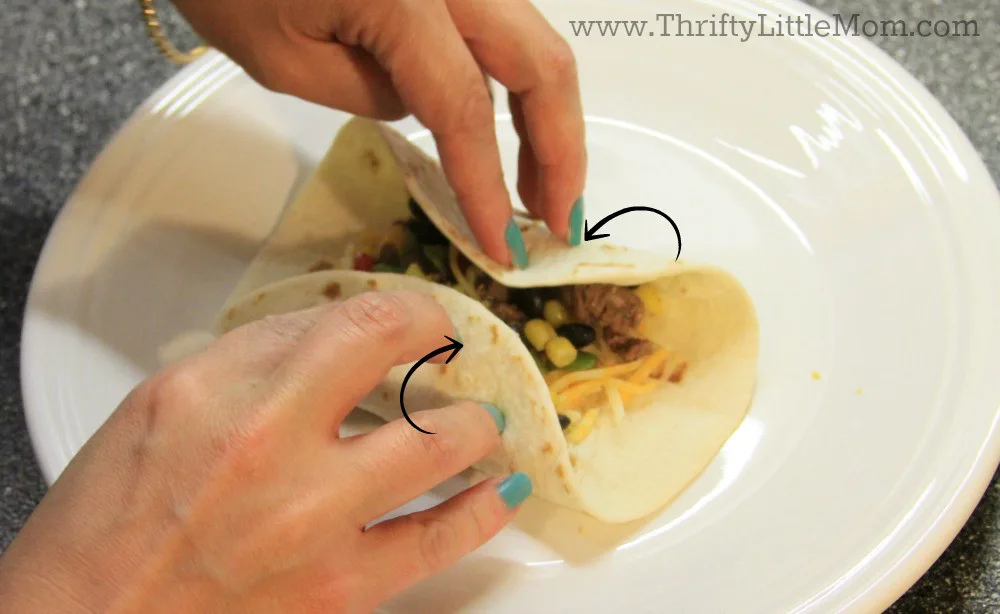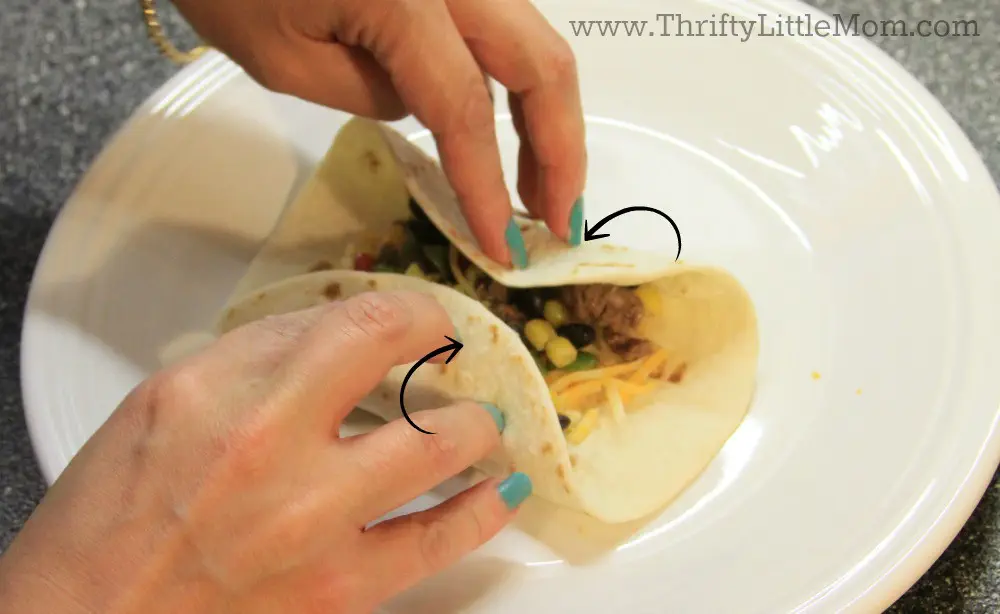 Step 7: Holding the middle together as pictured above, try and use your thumbs to lift and fold the back side of the wrap forward.  Tuck it in and keep rolling it forward until it's made a nice tiny burrito looking wrap.
This method should keep your ingredients inside your wrap.  Some people choose to leave the sides open so it's okay if they won't stay closed or you don't won't to bother trying to be a pro tortilla wrapper.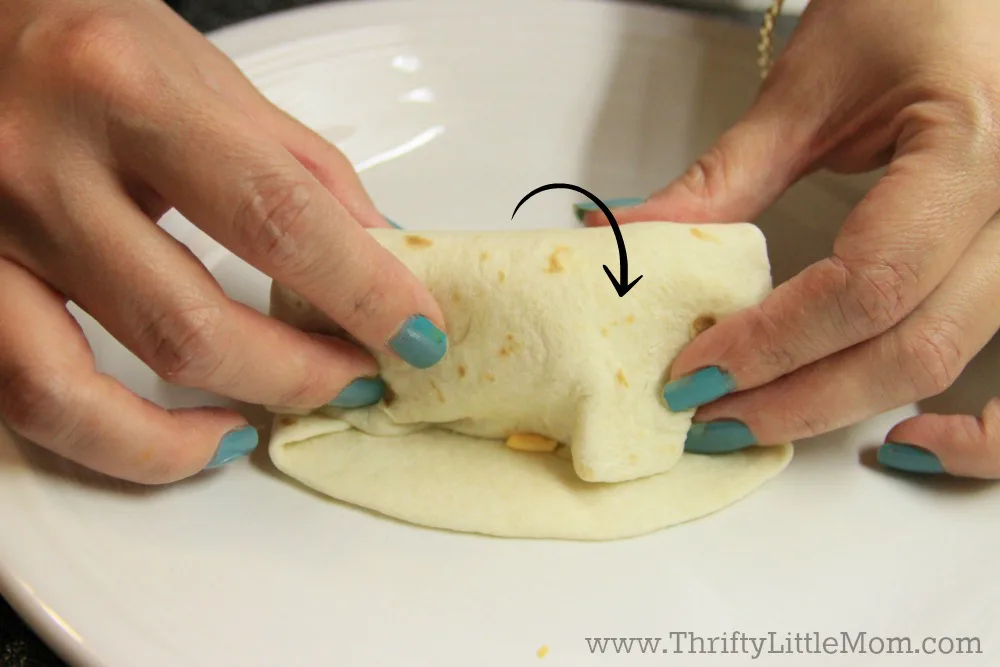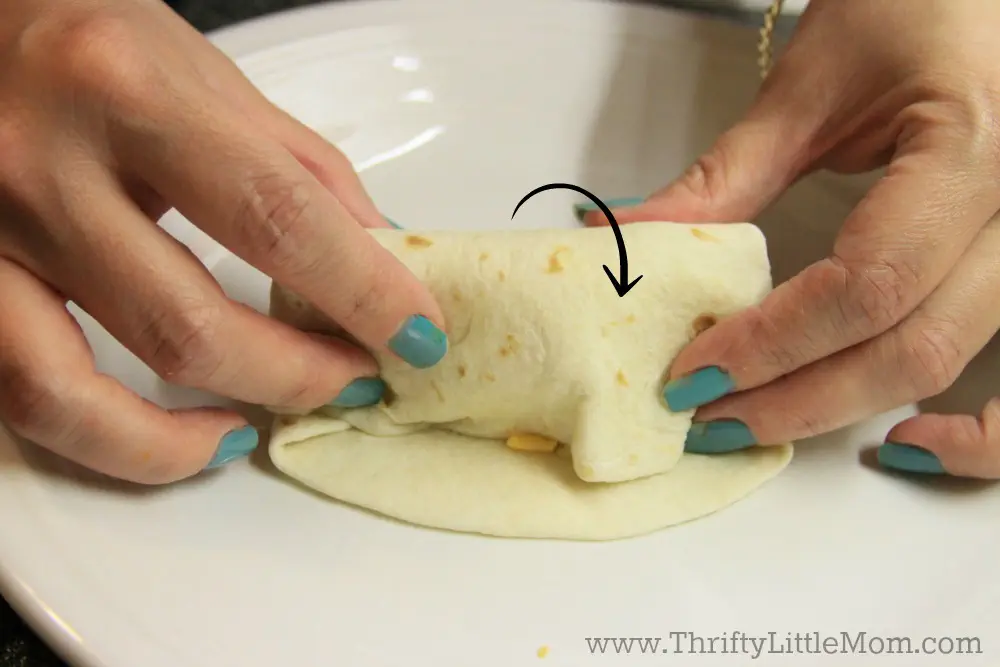 Step 8: Dip you little wraps into your bowl of sauce.  Keeping it tightly wrapped, roll your enchilada around the sauce so the outside has a full coating of sauce.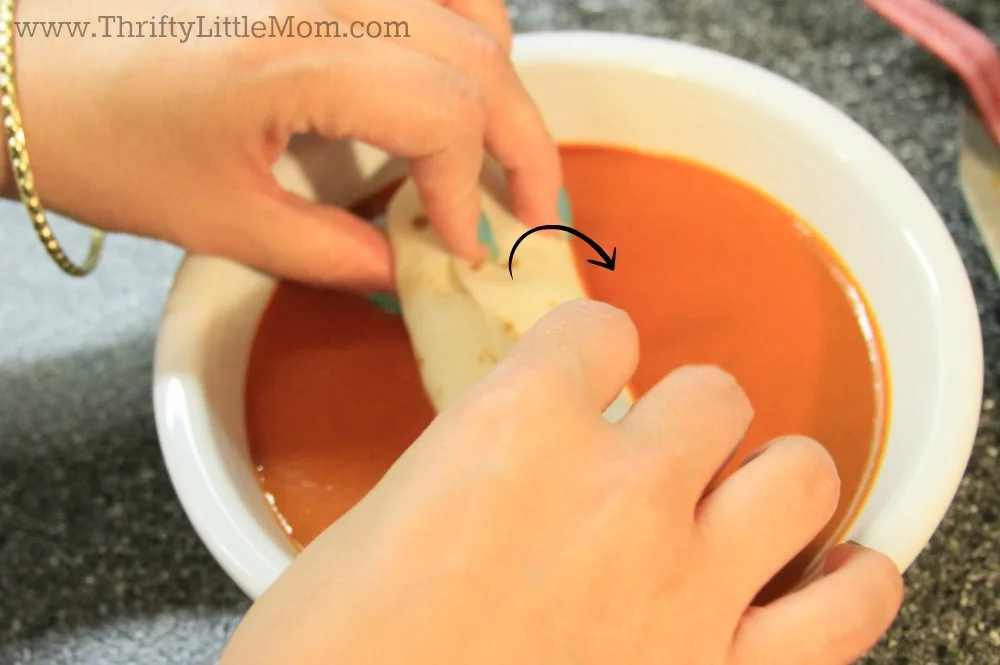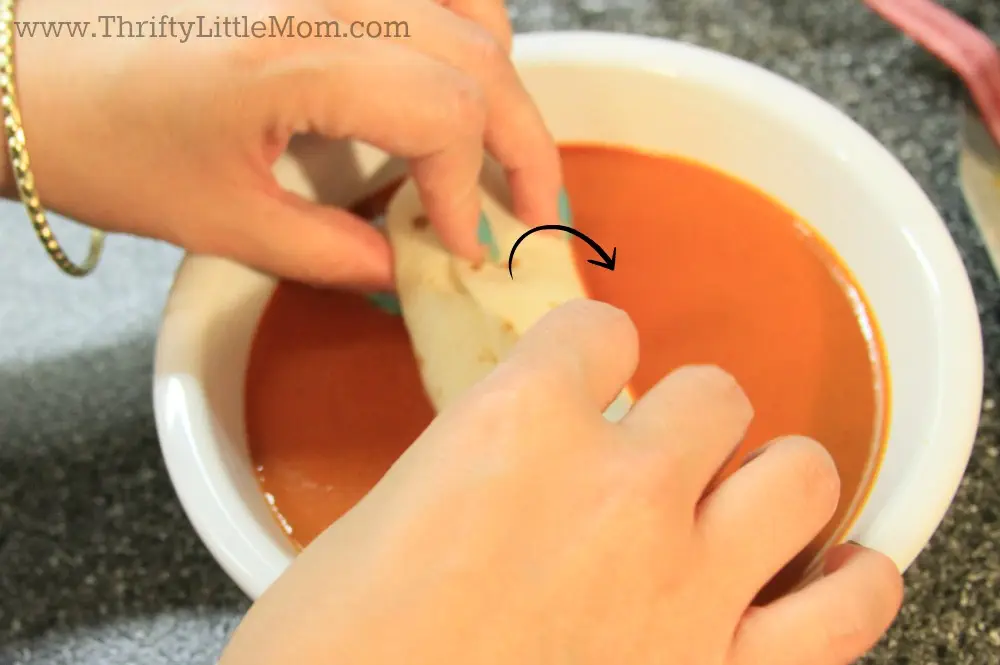 Step 9: Place your enchilada's in your baking dish.  I'm using a 9 x 9 glass pan that sprayed with non-stick cooking spray.  Make enough enchiladas to feed your family.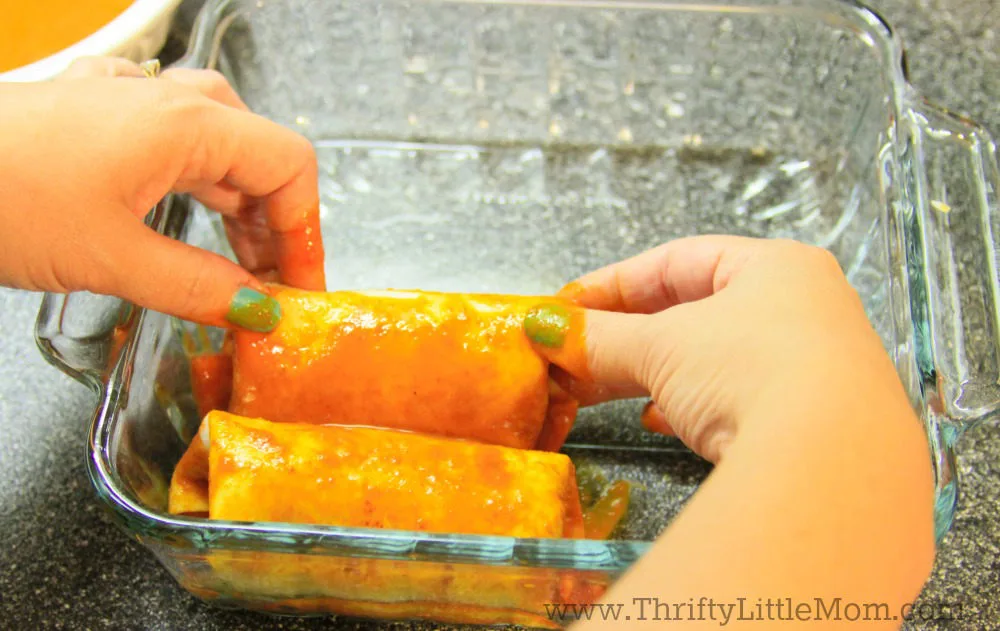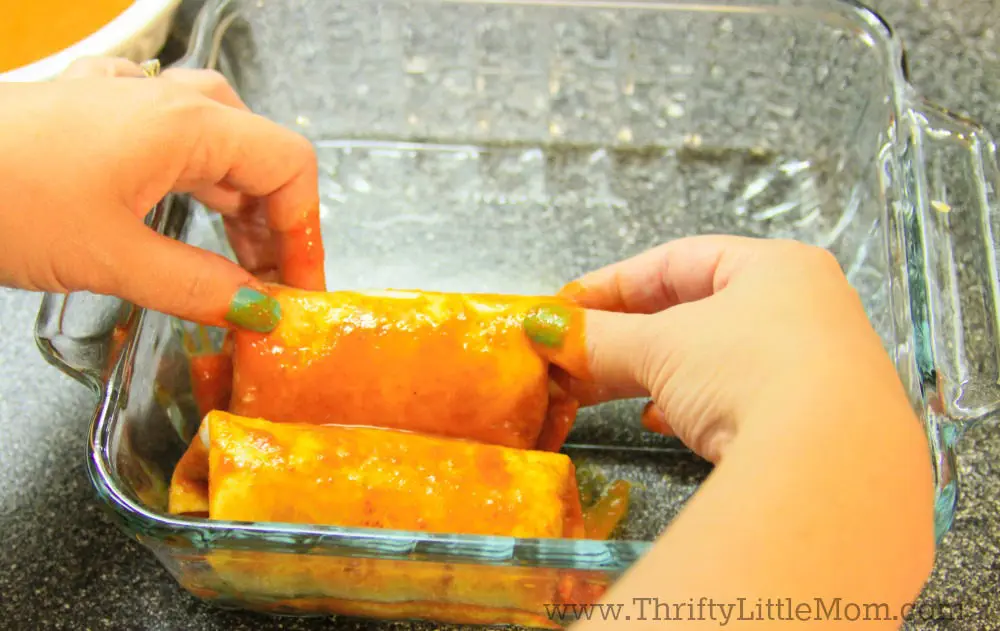 Step 10: Once you have filled your pan, go ahead pour the remaining sauce from your dipping dish on top of your wraps.  The sauce should at least cover the bottom of your pan.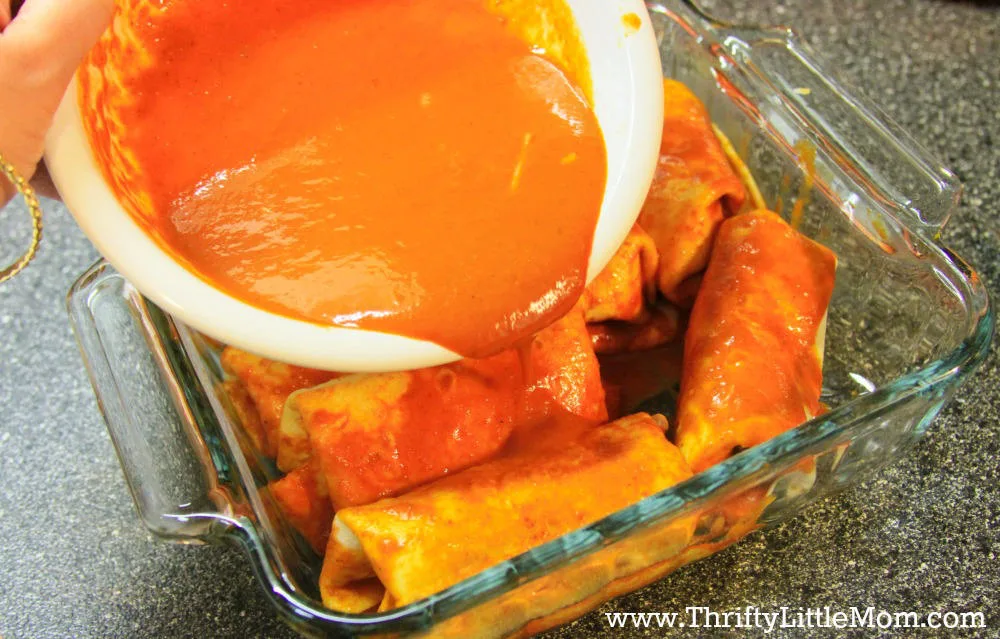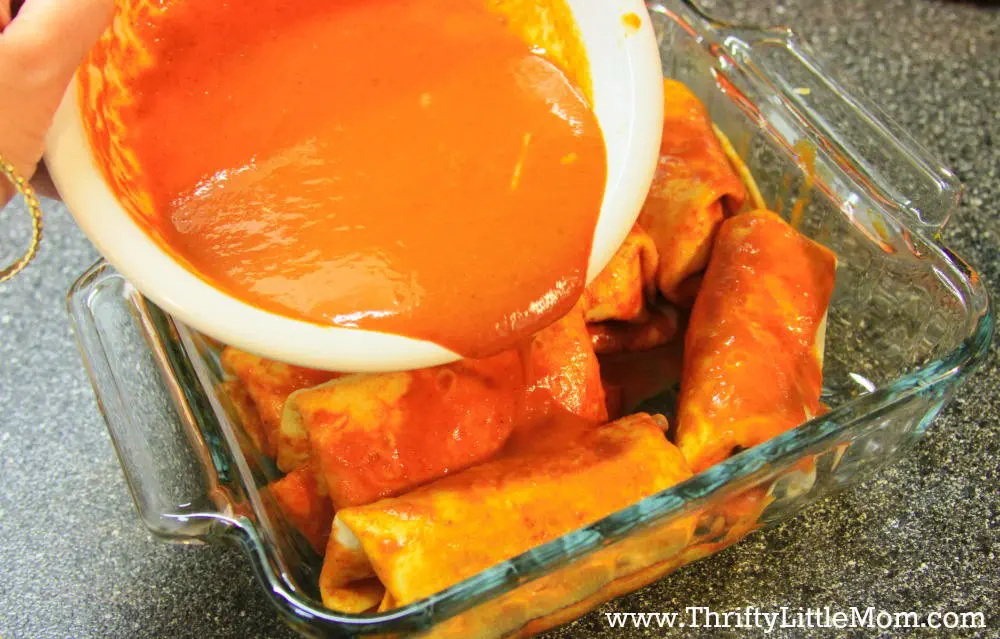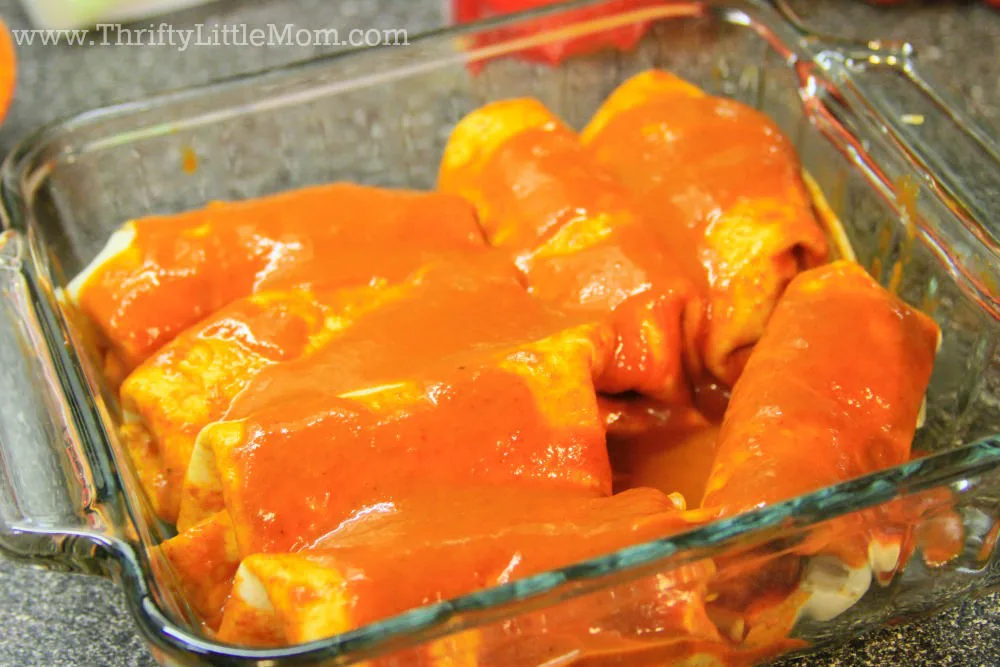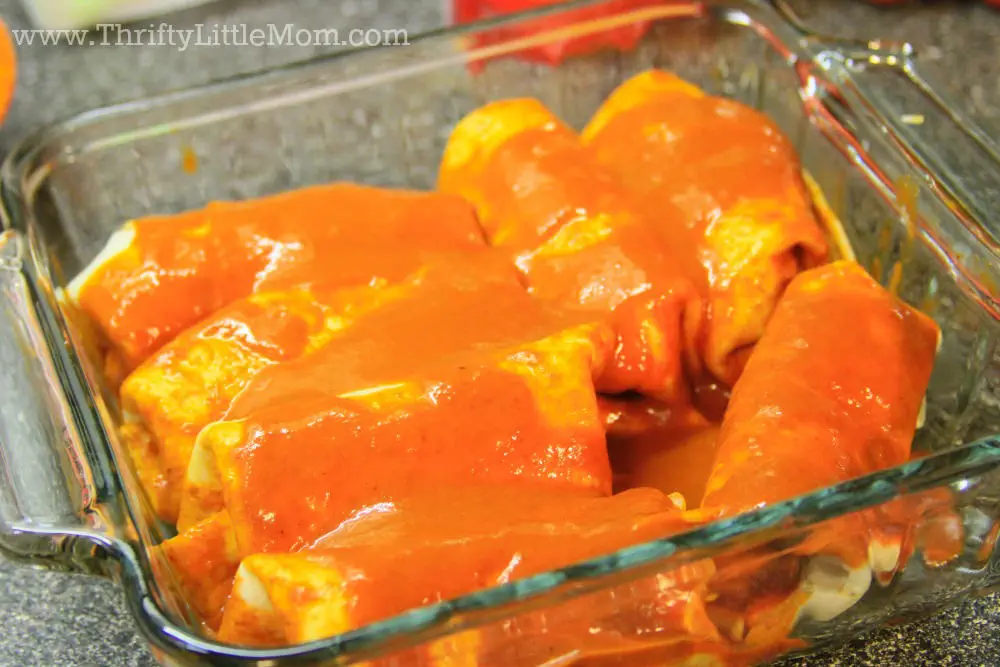 Step 11: Sprinkle on a little or a lot of cheese and bake the pan of enchiladas at 350 degrees F for 15 minutes or until all your cheese is melted.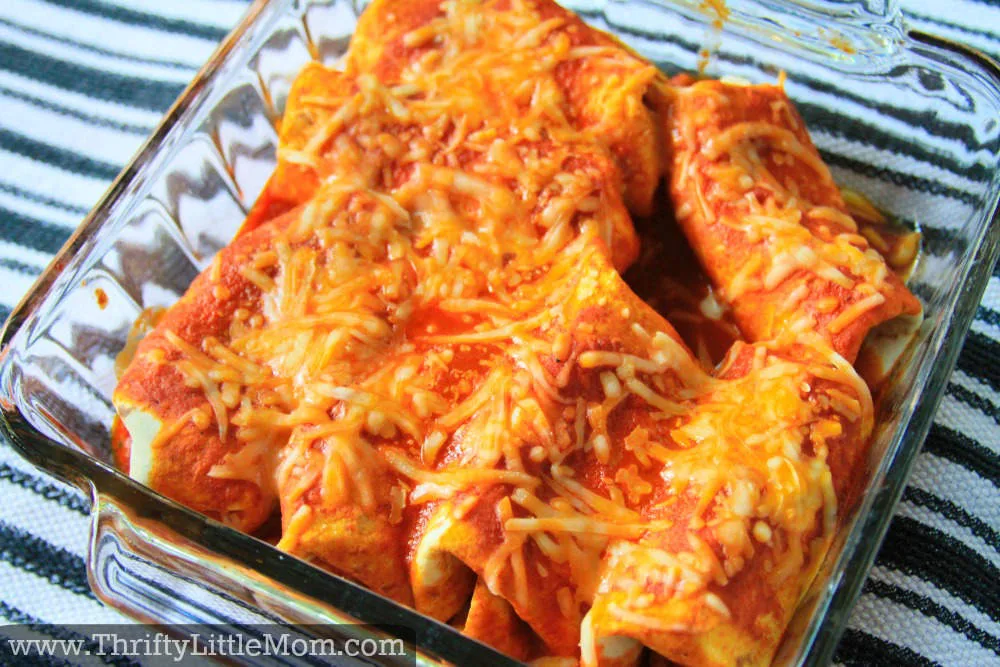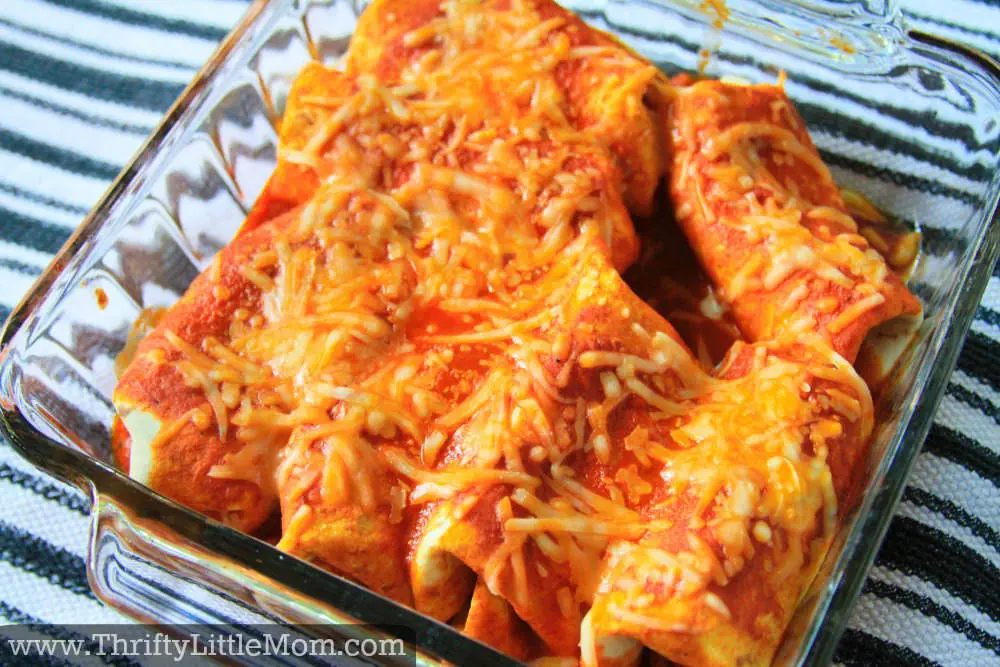 Step 12: Allow to cool down a little and then serve.  I love me some sour cream so I always put a dollop on the side of my plate.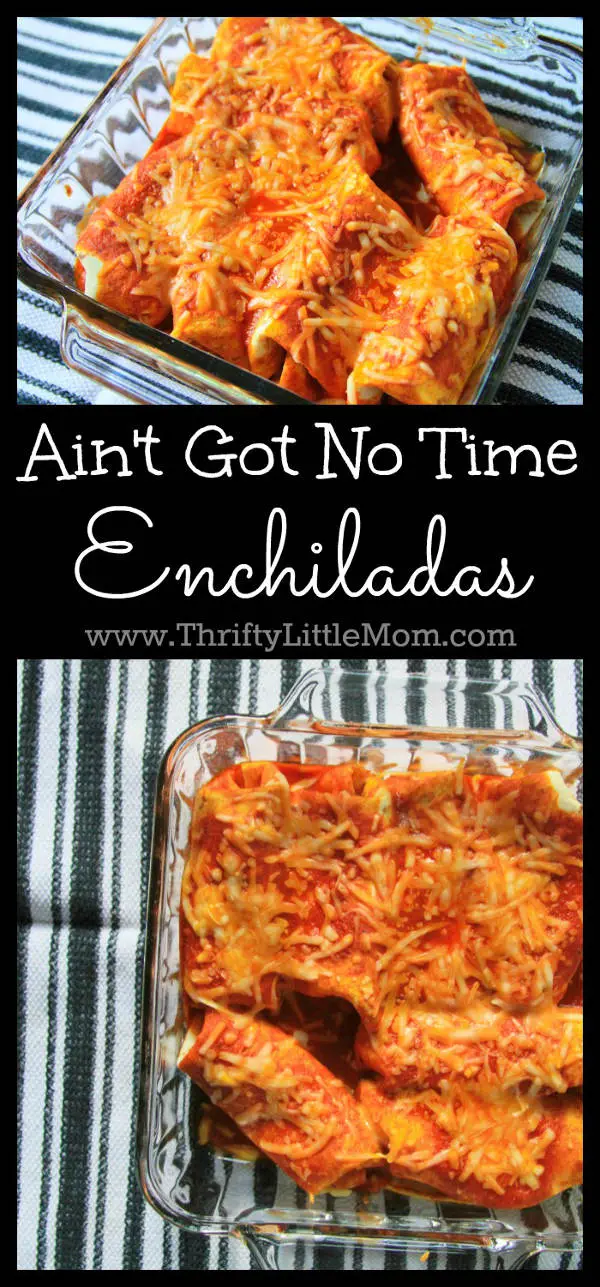 I hope this little tutorial gives you the confidence you need to give these Aint' Got No Time Enchiladas a try on a night when you need a good, hearty recipe that's quick to make.
What's your family's favorite homemade "Mexican" inspired meal?
Have you made white chicken chili lately?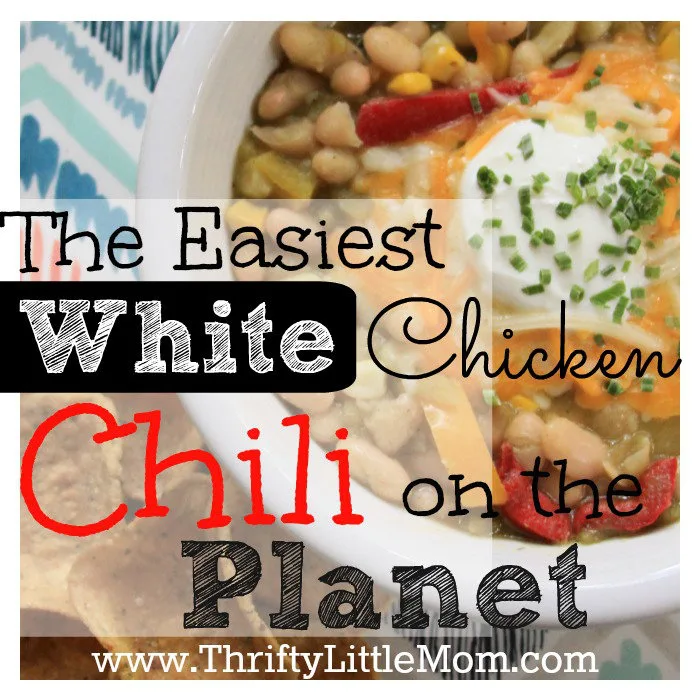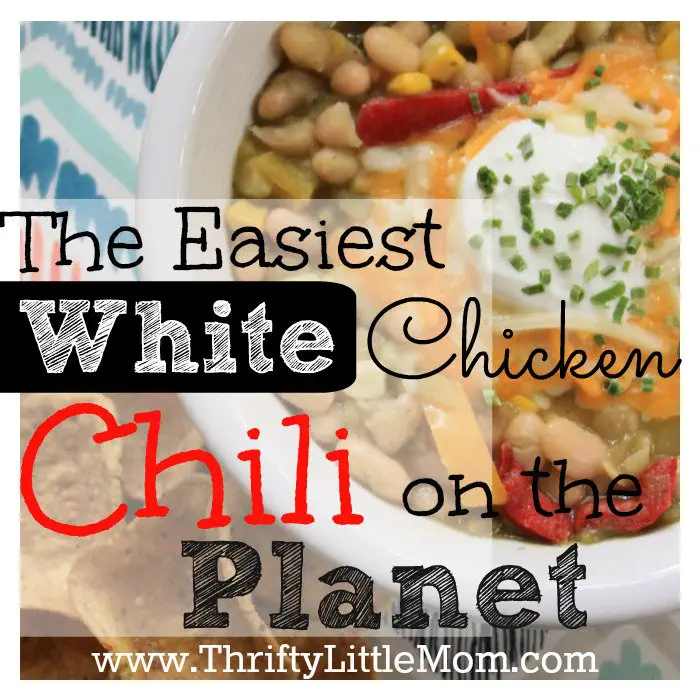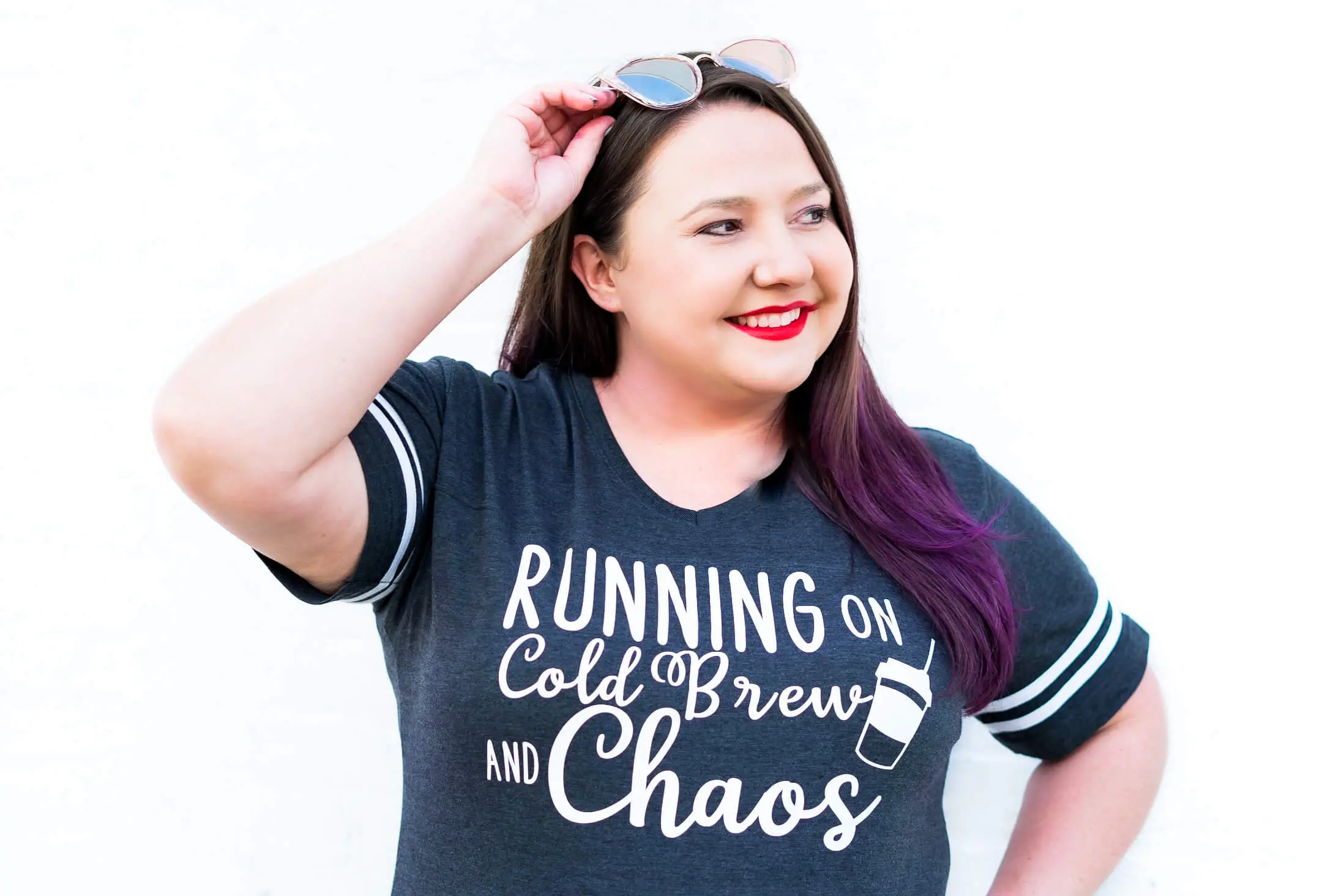 Kim Anderson is the organized chaos loving author behind the Thrifty Little Mom Blog.  She helps other people who thrive in organized chaos to stress less, remember more and feel in control of their time, money, and home. Kim is the author of: Live, Save, Spend, Repeat: The Life You Want with the Money You Have. She's been featured on Time.com, Money.com, Good Housekeeping, Women's Day, and more!