Creating Thrifty College Care Packages
This post contains affiliate links. As an Amazon Associate, I earn from qualifying purchases. I also earn from qualifying purchases made with other brands and programs. See my
privacy policy.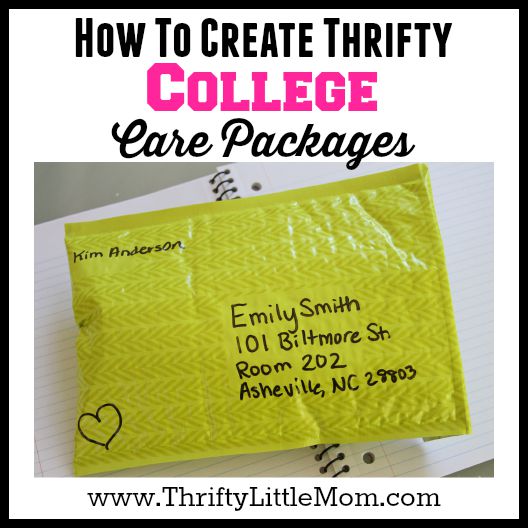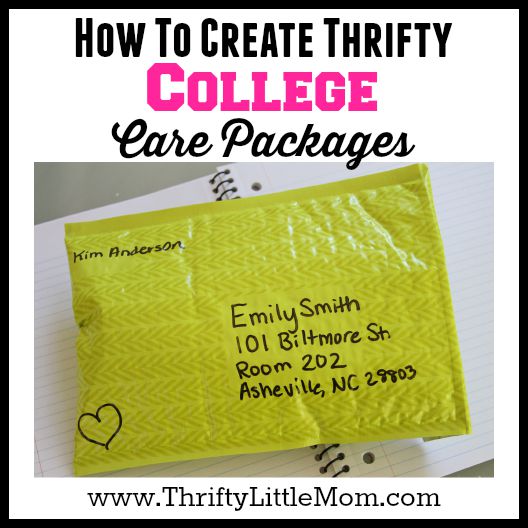 This is a sponsored conversation written by me on behalf of Schick®. The opinions and text are all mine.
Don't you love it when you get a surprise package in the mail?  Doesn't it make you feel super special when your mom, grandma, sister or even your best friend sends you a treat via snail mail?
I don't know what it is about opening the mailbox and seeing an unexpected padded envelope with my name written on it!  It really makes me feel happy.  I think it's because someone thought to take a few minutes out of their busy schedule, pick something out just for me and then take it down to the post office!
Because I love receiving these care packages, over the years I've become a care package sender!  I get a real joy out of picking out a few simple, practical and special gifts for someone I know and sending the items to them through the mail.
As school begins, many young adults are off to college!  They will have a long fall ahead away from the comforts of home.  With that in mind, I typically try to make up care packages for some of the college students I know.  My main objective is just to give them a little hug in the mail from home.  I want to let them know that someone is thinking about them and cares about how their life is going.
With just a few thrifty elements, you can create a sweet little care package for a guy or gal in your life whose living on campus.  Here are my tips for creating a highly practical care package so that you can send your very own hug in the mail!
Tip 1- Find the right size package
To keep things thrifty, it's important to pick out a package that keeps your shipping costs low.  In my case I like to grab 6 inch X 9.25 inch bubble mailers in fun colors!  I also sometimes pick up one of the small $6 flat rate boxes from the USPS office.  If you plan to keep your package compact, you'll also need to find simple items that will fit nicely into your envelope or box.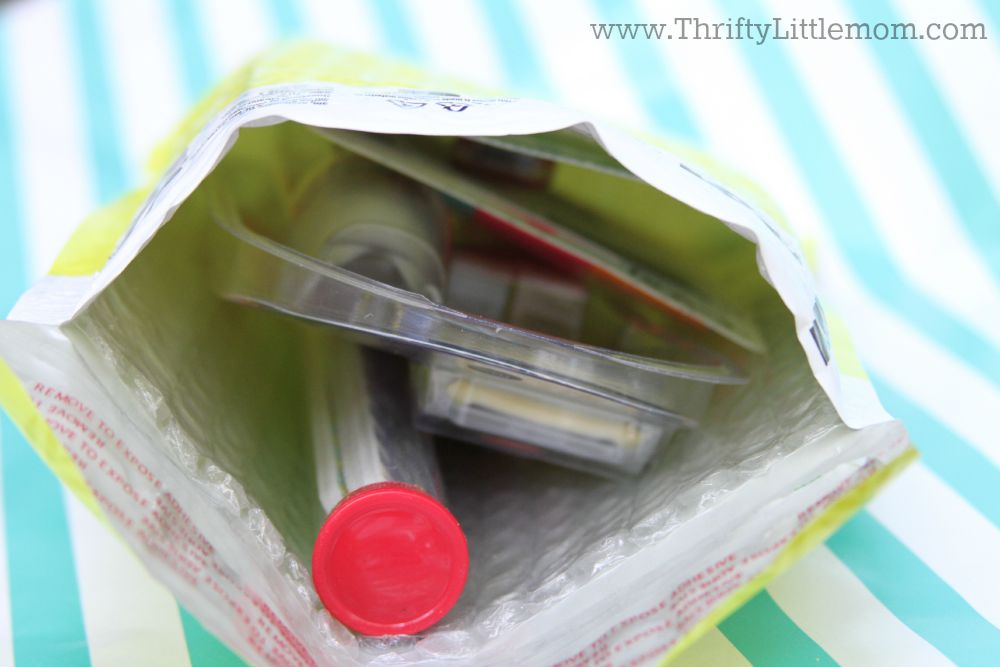 Tip 2- Get the mailing address from the student or from their parents.
Obviously, if you plan on sending the package to the student you'll want to get the most accurate address to ensure the package makes it to the student's dorm or apartment.  I prefer to ask the parents for the address so that the package remains a surprise for the student.
Tip 3- Go Shopping!
Here are 4 types of items that fit nicely into small envelopes and boxes for shipping.
Personal Care Items- Schick® Disposable Razors, nail files or travel size face wipes.
Candy- What college student doesn't love candy?  Candy bars are the perfect size to slide right down into envelopes!
Study Supplies- Pens, sticky notes or highlighters.
Computer Accessories- USB sticks or Battery Pack Chargers for charging on the go!
When I went shopping for my items I started by picking up a one Schick® Quattro® Razor for Women and one Schick Hydro® 5 Razor for Men at my local Kroger!  They had a really great selection of Schick® Disposable razors so I was able to find my own favorite styles.  I personally use the Schick® Quattro® because it has 4 blades and I feel like it gives me the closest shave of all the razors that I've tried out!  Plus, I love the rubber grip!  I let my husband pick out the razor for the guy.  The rest of my shopping expedition was to find some candy, study supplies and a few helpful computer accessories.  I recommend bringing your mailing envelope or box along to ensure that the items you choose will all fit nice and neat inside.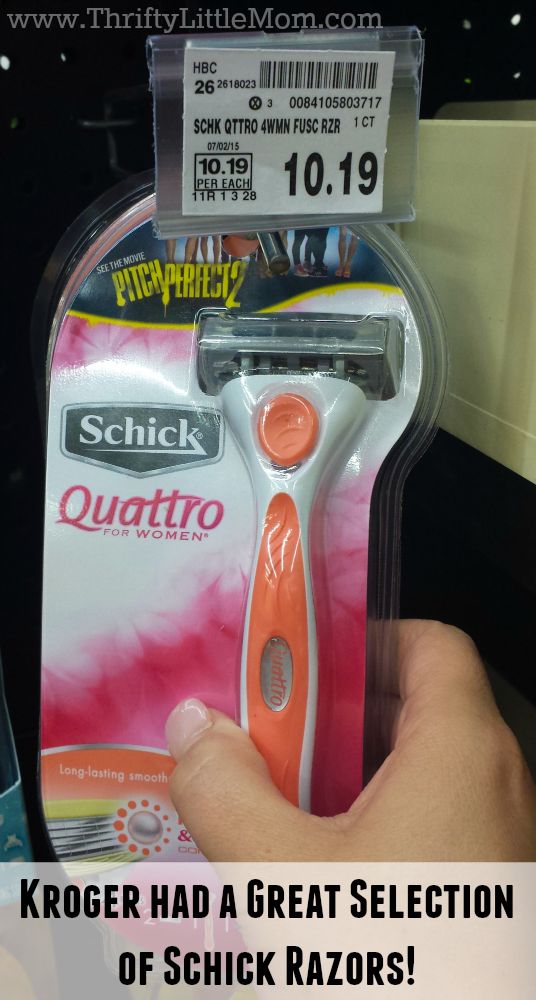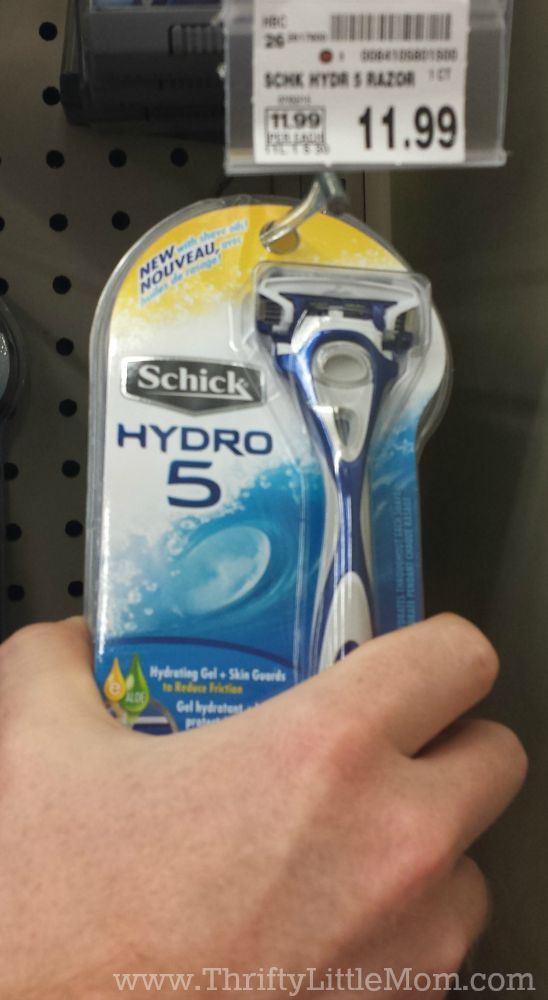 Tip 4- Organize Your Supplies
Once I gathered all my supplies it was time to divide them up and get them ready to mail.  For the ladies' packet I included the Schick® Quattro® Razor, a set of sticky notes for marking notebooks or textbooks, a 8GB USB stick and a set of funky nail files!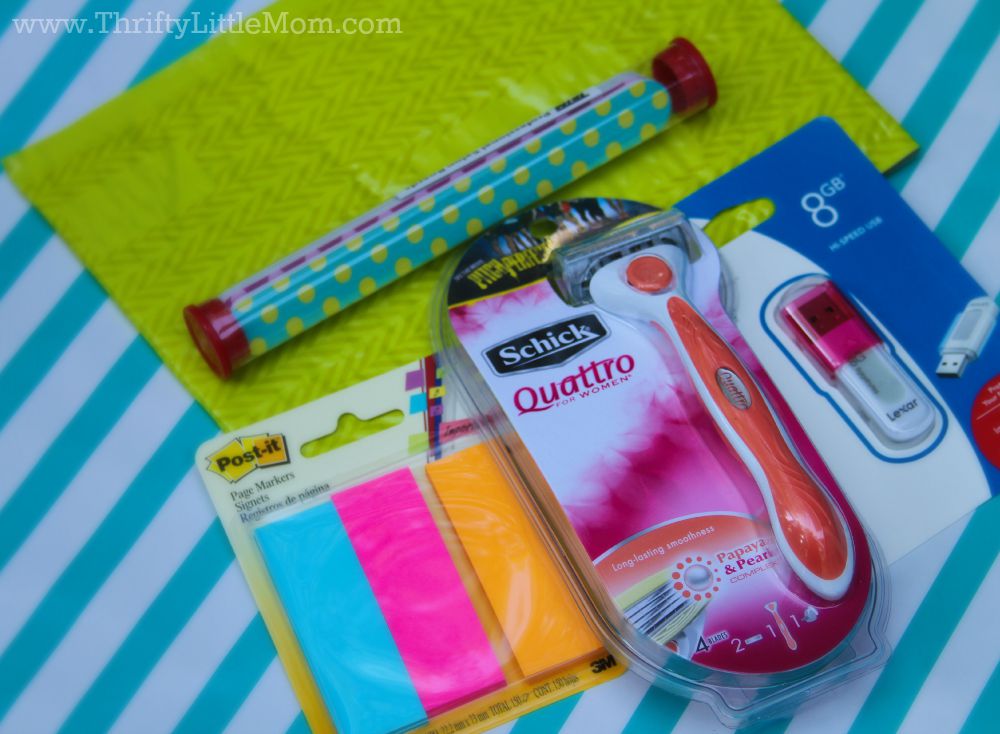 For the guy's packet I included a Schick Hydro® 5 Razor, a "sharing size" of candy and black USB drive for him to use and enjoy.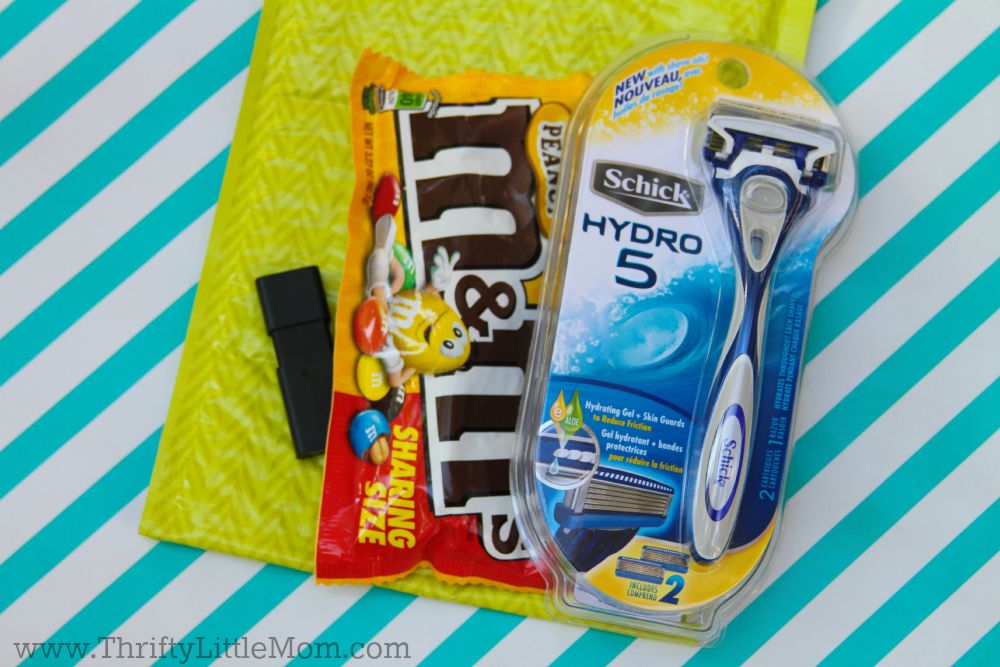 Tip 5- Remember to include a hand-written note!
One of the most special elements of any care package is a sweet, hand-written note.  In the world of digital everything, it's nice to have someone take just a few seconds and write a note to say hello or even tell them that you are thinking about them.  It could be as simple as a piece of notebook paper or even a card.  Either way, this special touch will finish up your care package and make it complete!
I hope that this post inspires you to think of a family member of friend that you could begin this simple tradition with.
If you already put together thrifty college care packages for people that you know, I'd love to hear what types of items that you include!  Please share them in the comments section below!  Comments submitted may be displayed on other websites owned by the sponsoring brand.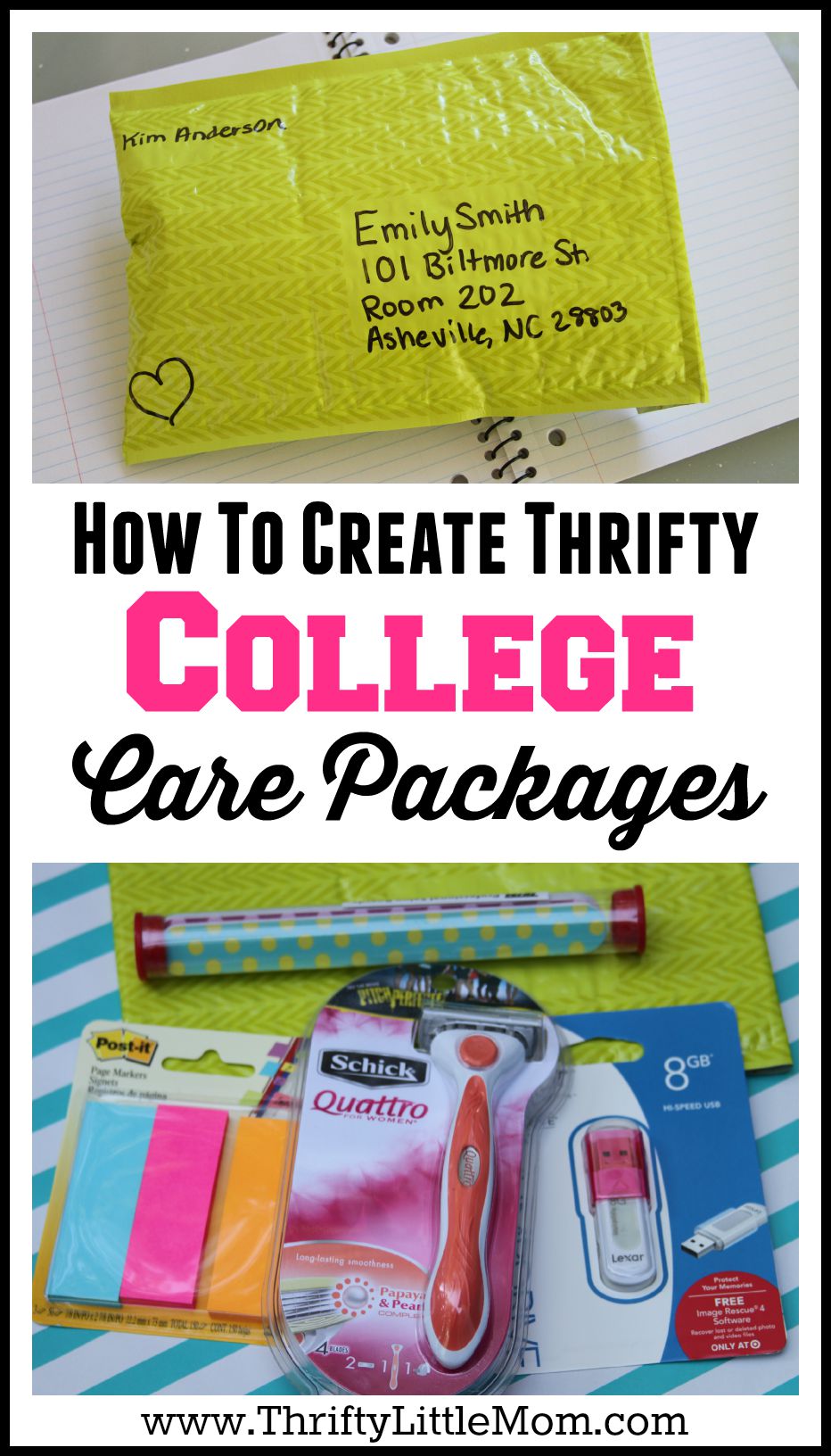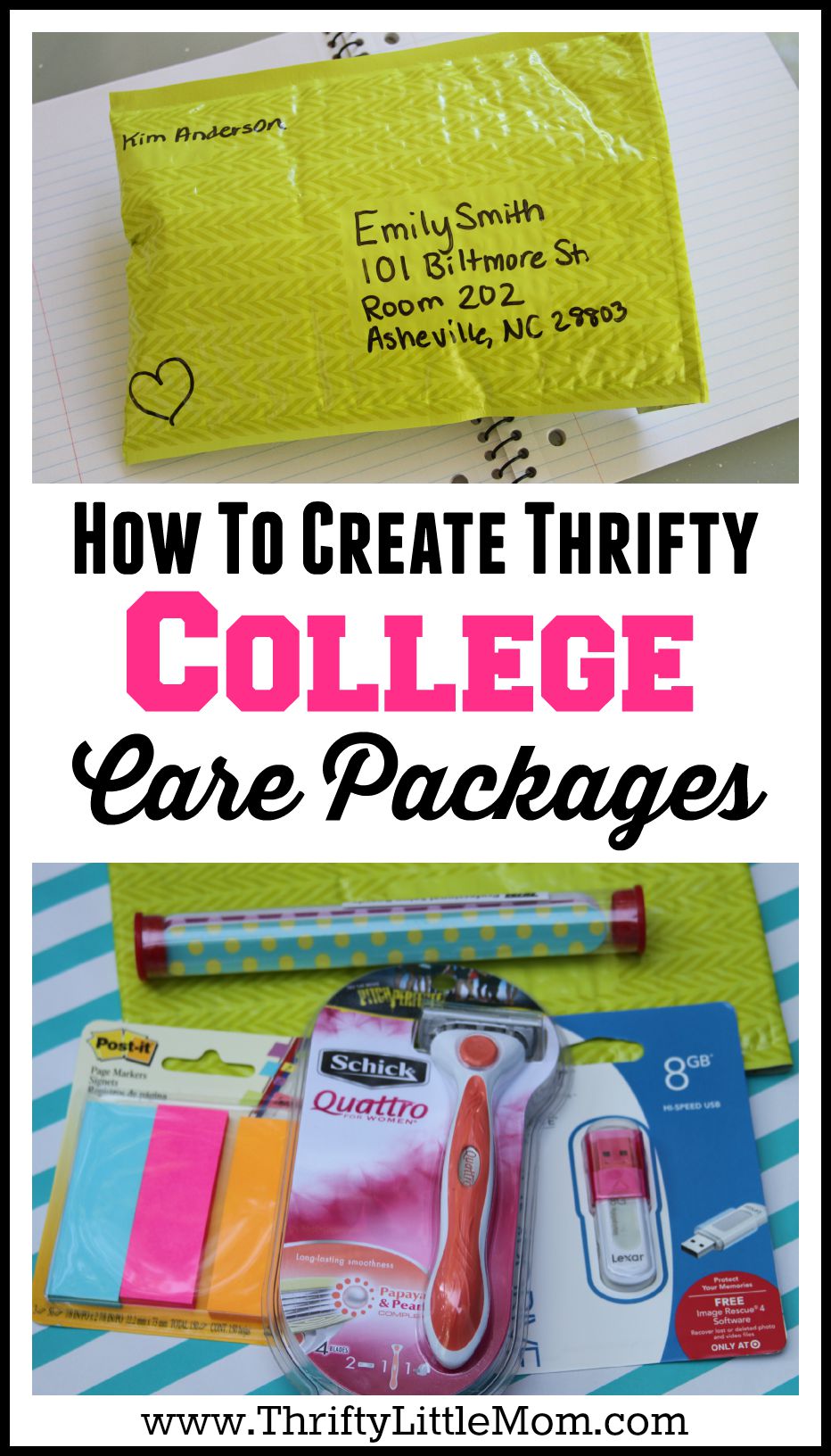 This is a sponsored conversation written by me on behalf of Schick®. The opinions and text are all mine.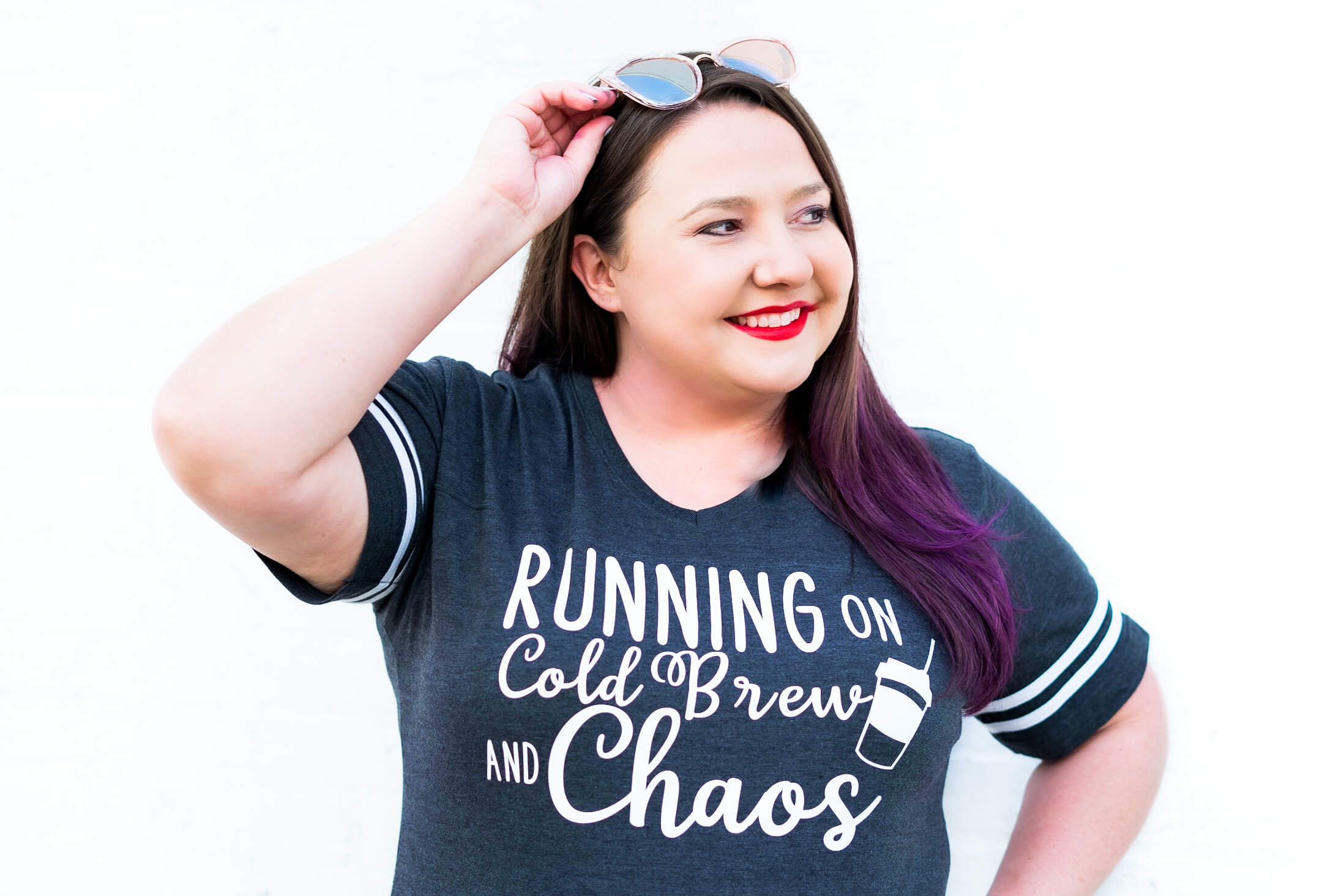 Kim Anderson is the organized chaos loving author behind the Thrifty Little Mom Blog.  She helps other people who thrive in organized chaos to stress less, remember more and feel in control of their time, money, and home. Kim is the author of: Live, Save, Spend, Repeat: The Life You Want with the Money You Have. She's been featured on Time.com, Money.com, Good Housekeeping, Women's Day, and more!