How To Make Your Own Dried Cooking Herbs
This post contains affiliate links. As an Amazon Associate, I earn from qualifying purchases. I also earn from qualifying purchases made with other brands and programs. See my
privacy policy.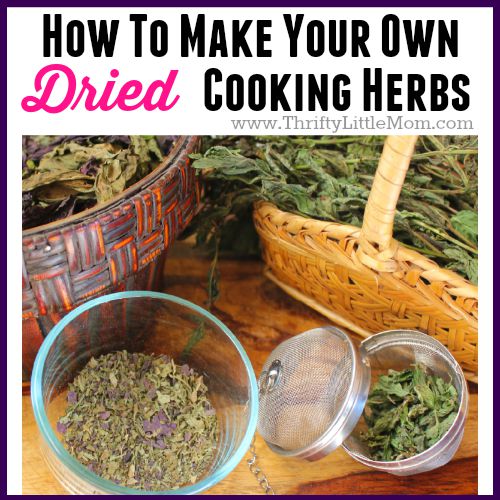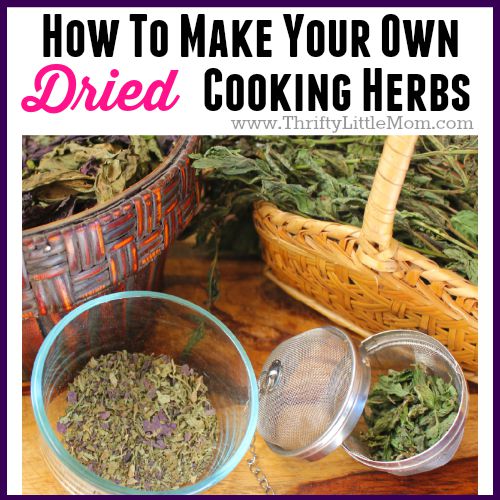 Don't you just love herb gardens? The stunning array of color and the aroma pleases the senses while attracting beautiful butterflies! In the south by the middle of summer however, some plants tend to be overgrown & leggy. A perfect solution is to harvest and dry the herbs by cutting the plants back which allows them to continue growing for the rest of the season providing you with fresh herbs for your household. If this scenario represents your garden and your harvest is so plentiful that your family can't possibly use it all, consider using these tips for drying herbs for use in recipes later.  Here's how you can make your own dried cooking herbs!
Step 1) Cut back plants & wash the stalks well.
Step 2) Place the foliage on towels in a well ventilated place to dry for several days (I find this is the best way to retain color)

Step 3) Then place herbs in a 250 degree oven for 15 minutes, turn the oven off, open the oven door just a bit and allow the herbs to cool to a crisp.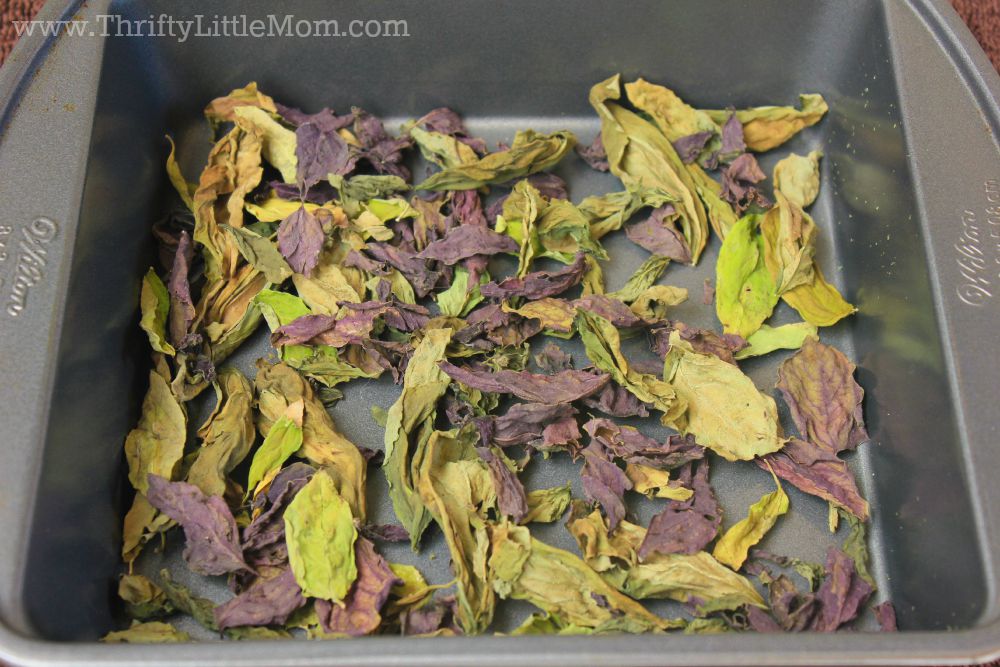 Step 4) Once dry, herbs can be stored for months in a cool, dark place.


Step 5) Enjoy in your favorite recipes!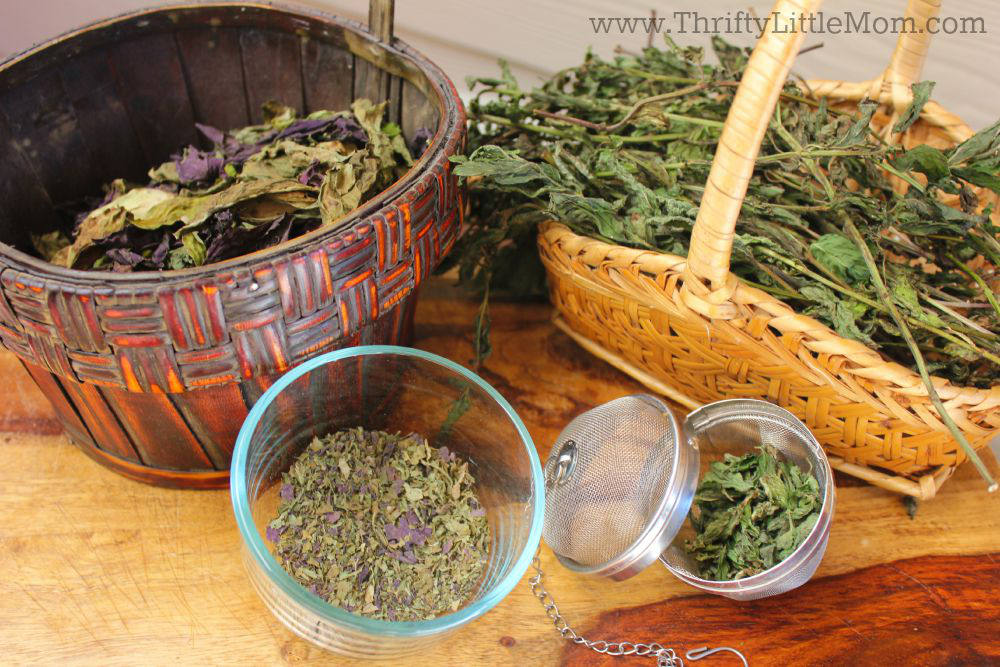 Here are some creative ideas for using common garden herbs!
Mint Tea Recipe-
Using dried mint to make hot tea: strip the leaves from about 5 stalks, place in a tea infuser and steep in boiling water for 3-5 minutes. Enjoy!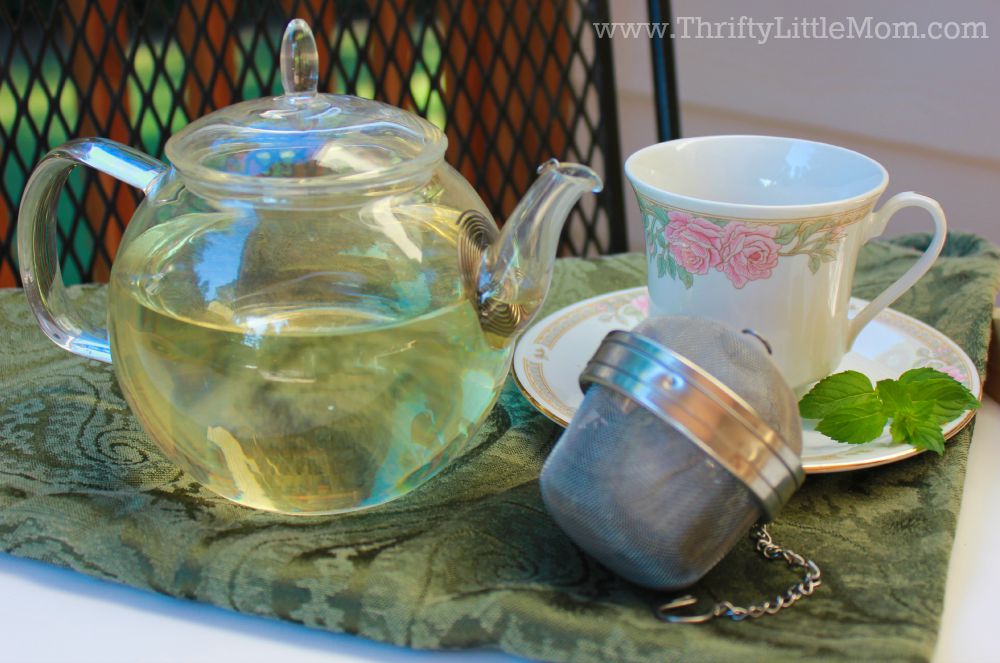 Rosemary-Use dried rosemary to flavor iced water: bring a cup of water to a boil, add about 6 stalks of rosemary, remove from heat and allow to cool. Discard herb stalks. Fill a 2 quart pitcher with ice, water, ¼ cup pineapple juice and the rosemary infusion. This may sound interesting…but it is so refreshing!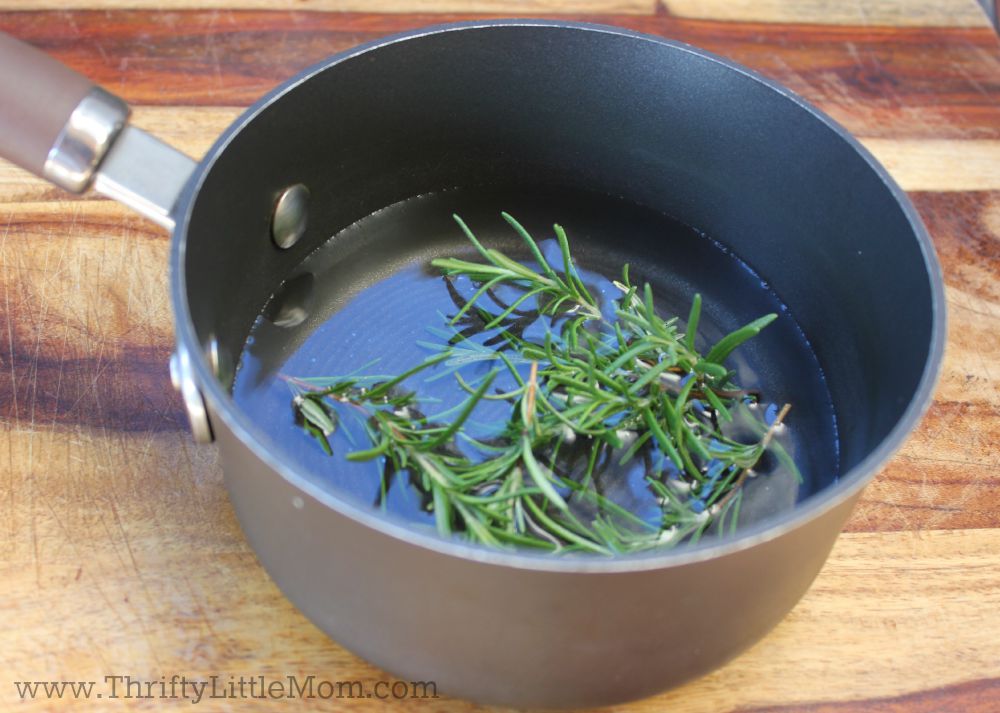 Basil-Using dried basil in Hummus: Crumble the leaves and add to your favorite Hummus recipe!
All of these herbs can be dried and stored right in your spice cabinet to be used in your favorite recipes.  Please, let us know what herbs you are drying and how you use them in the comments area below!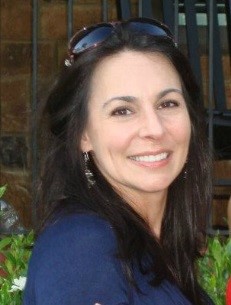 Special thanks to Rhonda John for creating another great frugal lifestyle post!
Here are some products from Amazon that can help you preserve all your hard work as well as organize it with minimal mess!
(These are Amazon affiliate links so if you click the image and make a purchase, I receive a small commission to keep the blog up and running! So thank you! Feel free to review my privacy policy.)
Tea Ball
Clear Spice Container Labels
Small Funnels

If you liked this post, you might also be interested in these posts from the Thrifty Little Mom!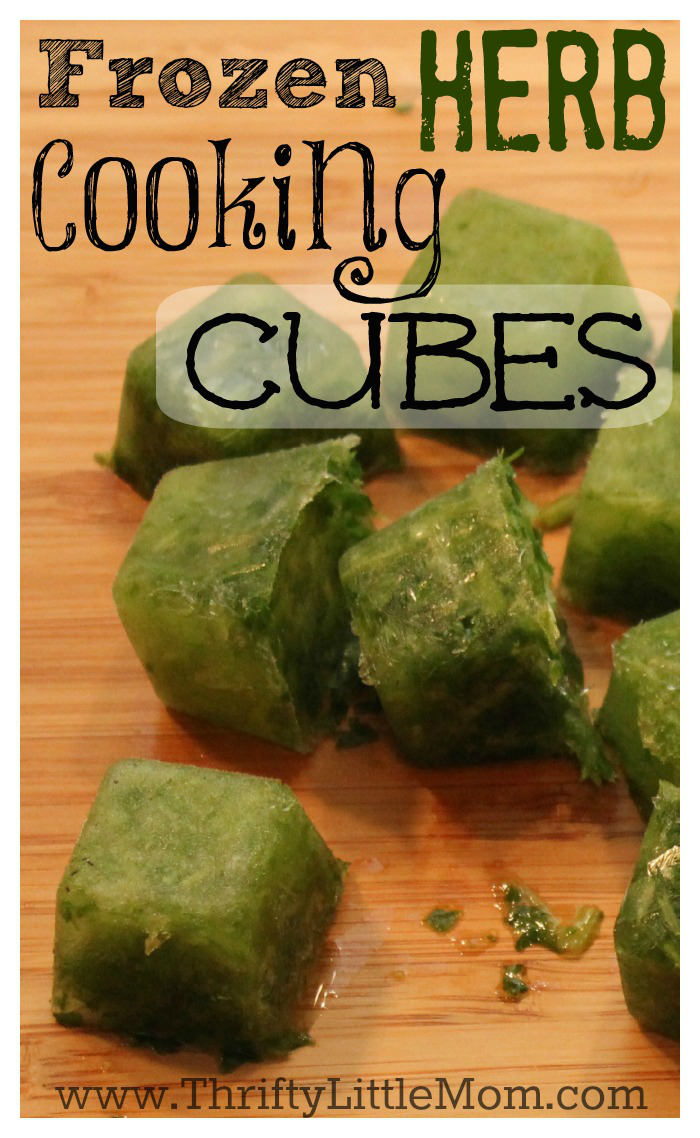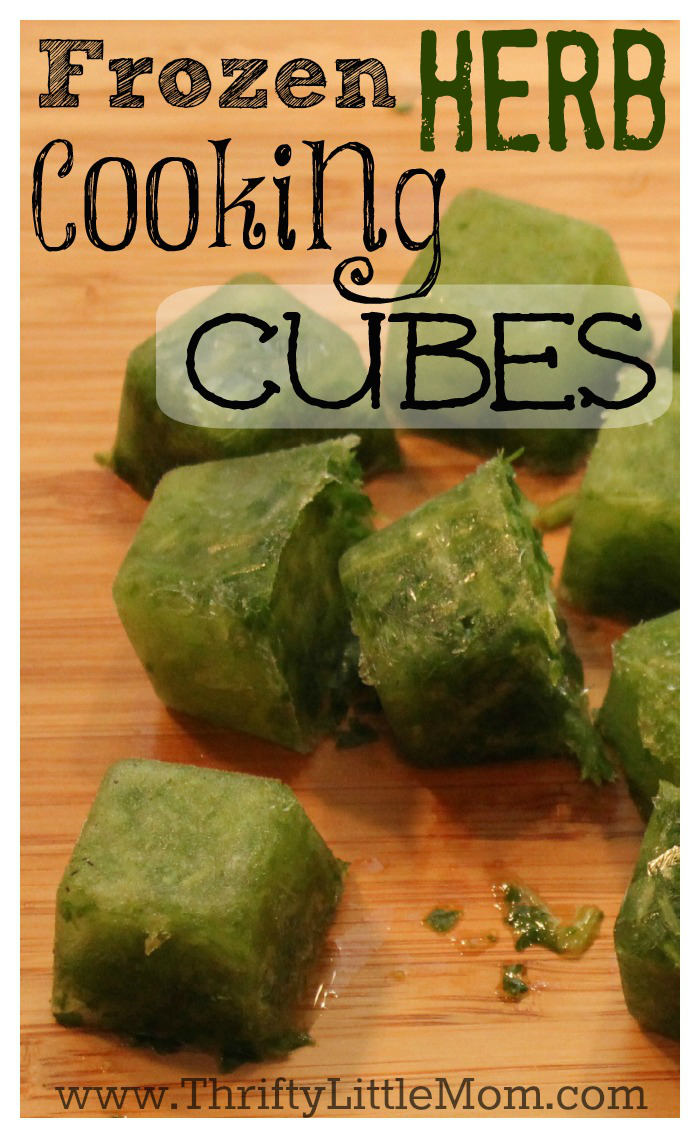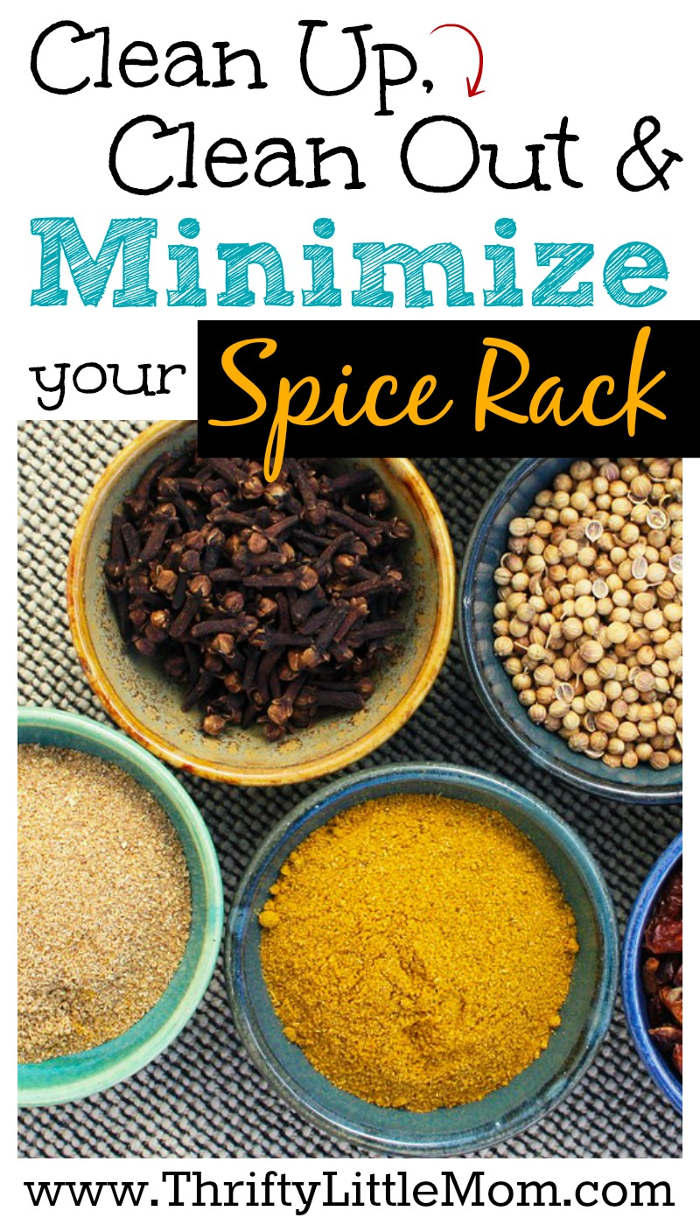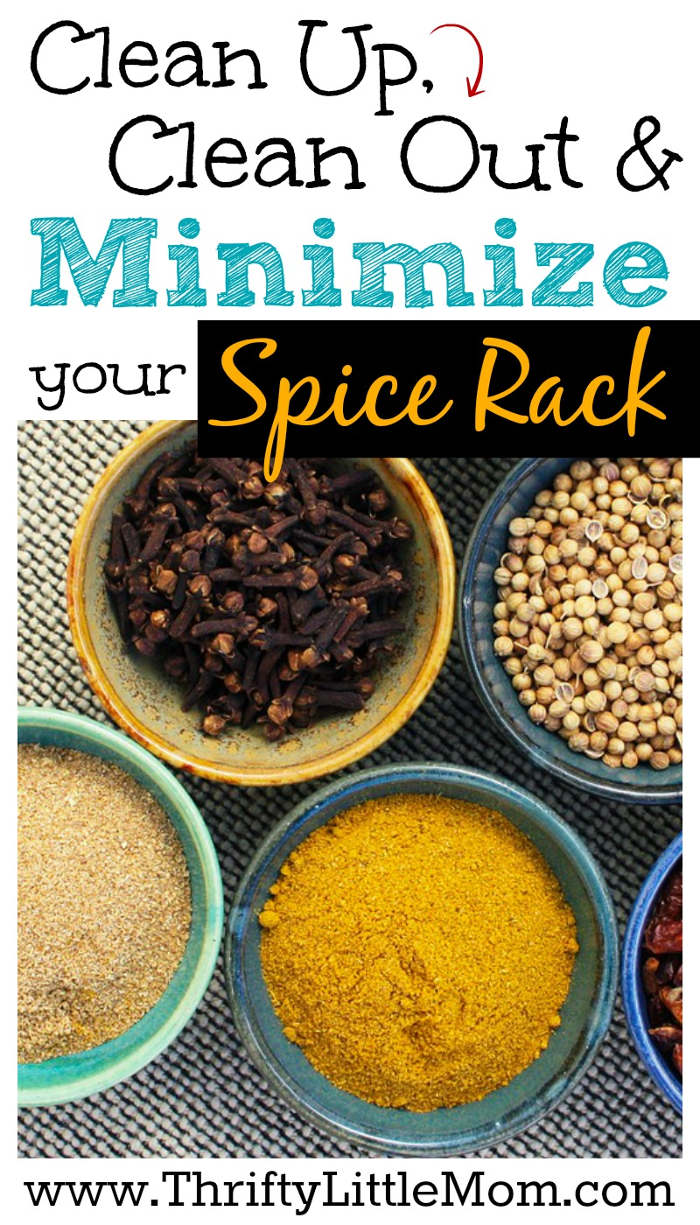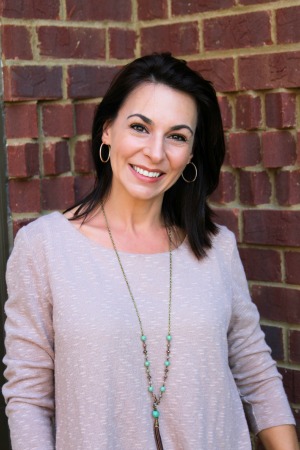 Rhonda is the owner of My Symphony Seasonings, LLC located in Georgia. She has a passion for good food, health & entertaining which was the perfect combination for creating My Symphony Seasonings, a company that encourages you to cook and eat whole foods, close to nature by providing original recipe blends of organic herbs & spices, free of fillers and artificial preservatives to add flavor, richness and health benefits to your dishes!