Mini Canvas Wall Art For a Toddler Room
This post contains affiliate links. As an Amazon Associate, I earn from qualifying purchases. I also earn from qualifying purchases made with other brands and programs. See my
privacy policy.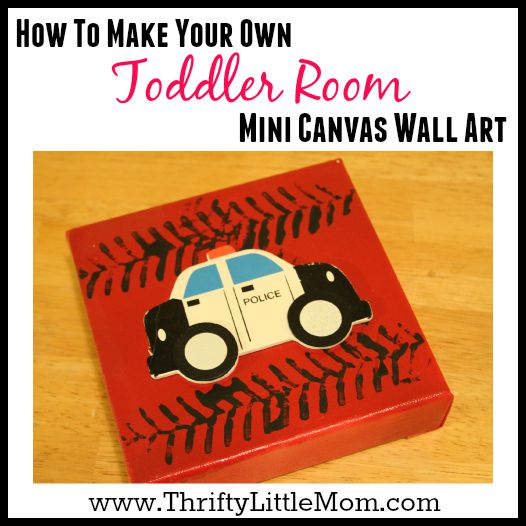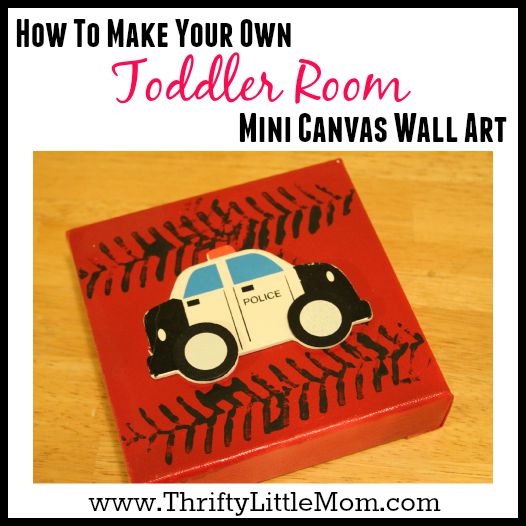 I feel like in every kid's life there comes a time when you need to upgrade their space to better reflect their age and interests.  My son's nursery was decorated in a jungle theme when he was a baby but now that he's about to turn 4, I wanted to infuse his room with a BIG BOY feel.  You know since we are so independent and everything now.  I wasn't sure what I was going to do until I remembered that my husband's boss had given us this awesome dump truck rug in great condition!  So I built the room decor around the rug and was super happy with the outcome.  My son kinda likes it too.
I'm a big fan of peel and stick wall decals but I also love getting my hands crafty sometimes.  So while I was in Hobby Lobby daydreaming I came across a bunch of those pre-painted wooden pieces and they had a bunch of car and truck themed items.  I grabbed a few and headed to the art department where I found a pack of tiny square canvas for just a few bucks and decided to make something special for his room.
The fact is, you could do this concept with almost anything!  You could replace the cars with letters, or any number of shapes that they had at hobby lobby like trees, birds or owls for a little girls room.  This is just a basic idea, but you could change the color of the canvases to be whatever matches your boy or girls room and simply attach your own 3D elements!  Here's how you can make your own mini canvas wall art for a toddler room!
Supplies:
2 Spray Paints that Match Your Color Scheme
A 3D artistic add on- Mine were little cars and trucks from the Hobby Lobby wood section and came pre-painted.
4 Mini-Canvas- I got mine from Hobby Lobby.
Hot Glue
Black acrylic paint
A toy truck tire
Step 1: I simply laid out my canvases and gave them 2-3 coats of spray paint in the colors that I wanted his room accents in.  Let these thoroughly dry following the instructions on the back of the paint can you choose.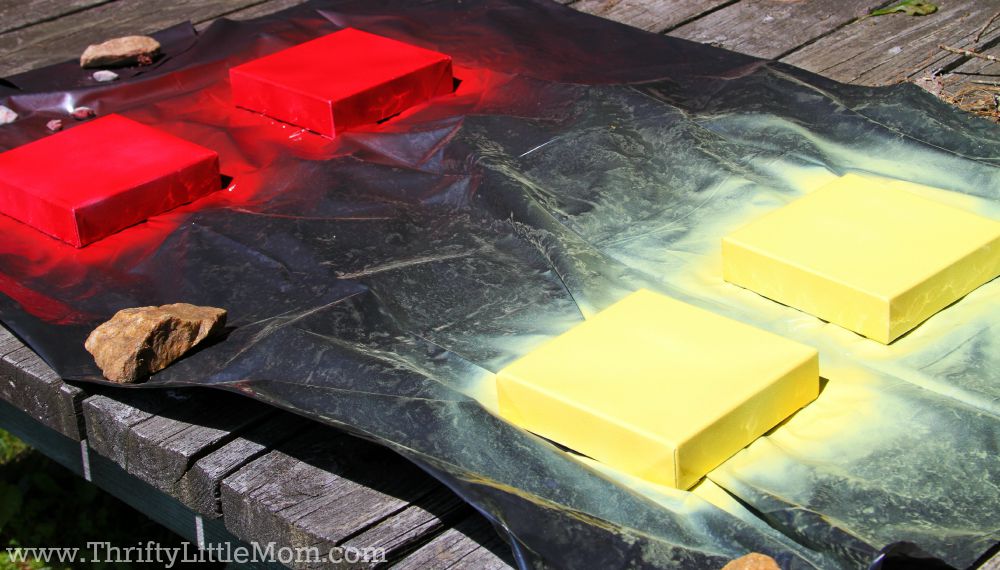 Step 2: I wanted to give them a real "boy" effect so I ran one of my son's toy truck tires through some black acrylic paint and then ran the tire firmly and carefully across the canvas!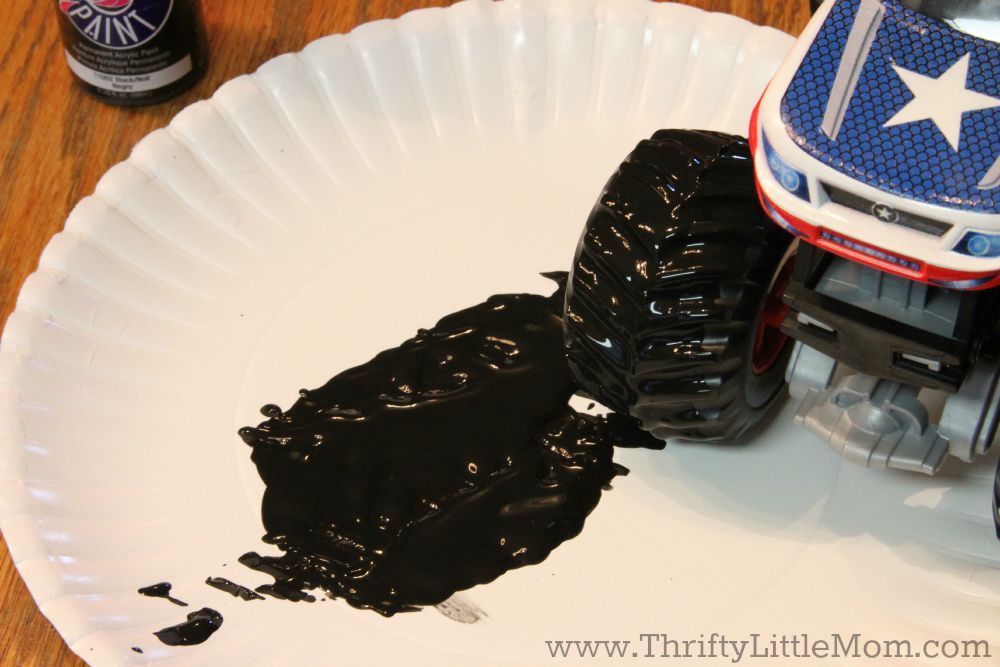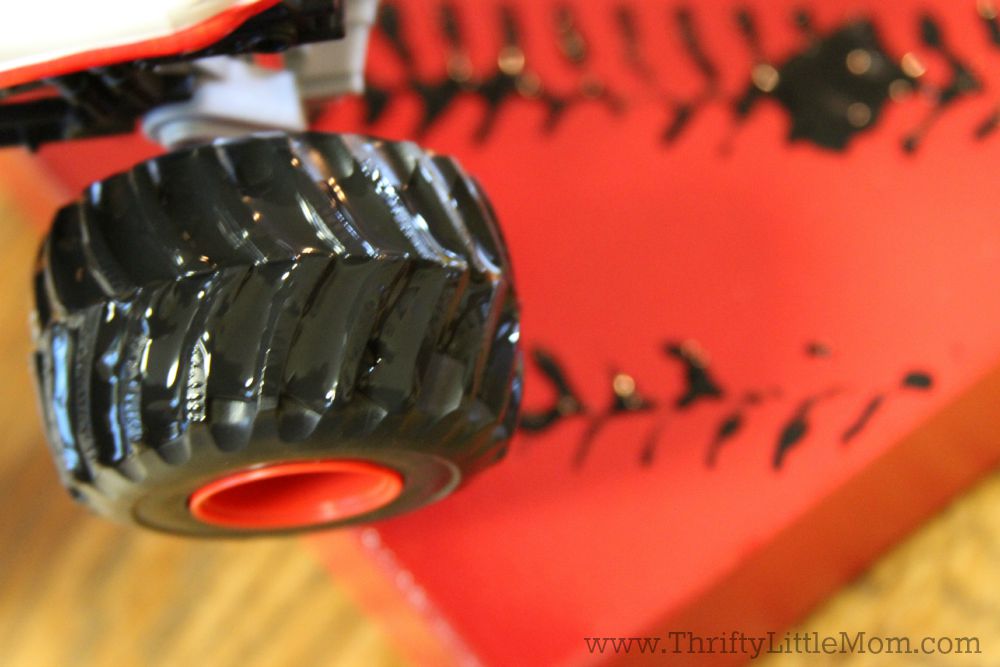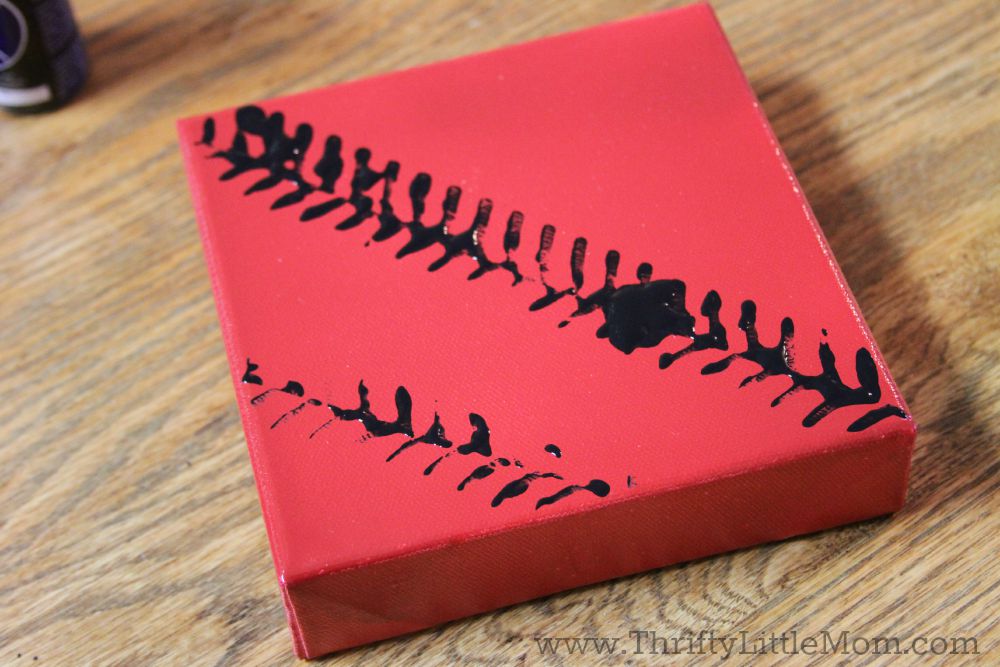 I tried to make each canvas pattern unique.

Step 3: I attached the 3D wooden car and truck accents using hot glue.  I used enough that the pieces wouldn't fall off when I hung the canvases.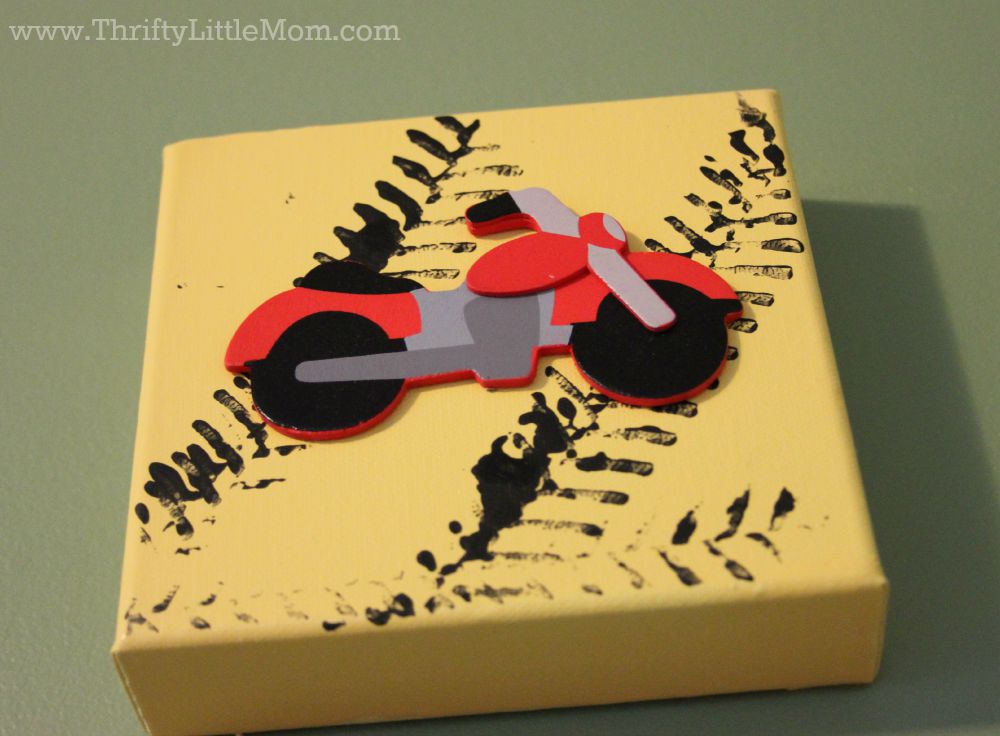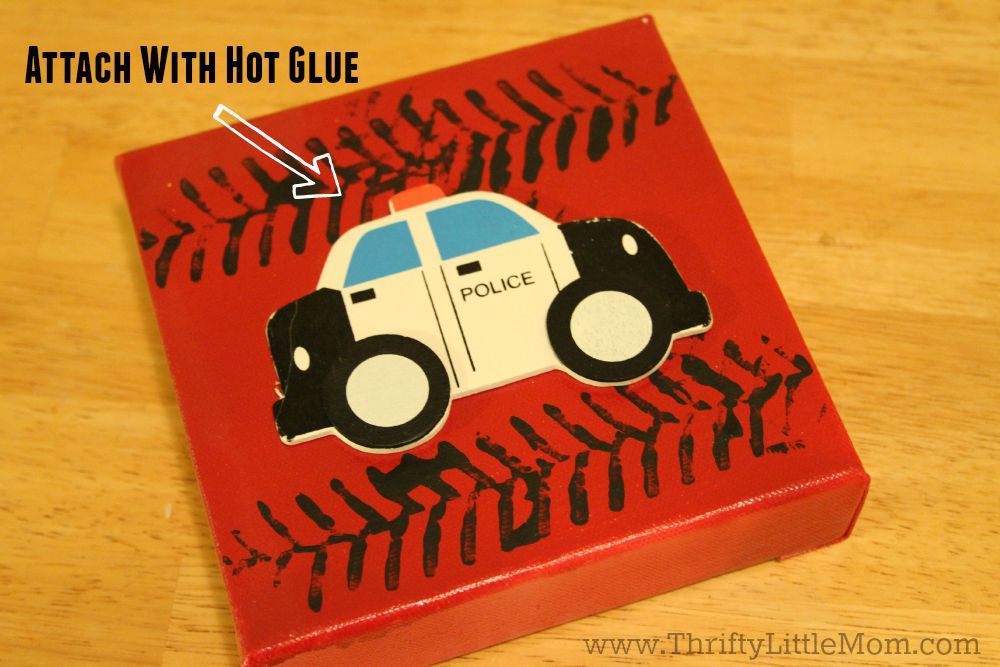 Step 4: Once the glue has had time to dry, you can hang them up in a fun pattern in your toddlers room!  Bam!  You've got your very own fun room decor!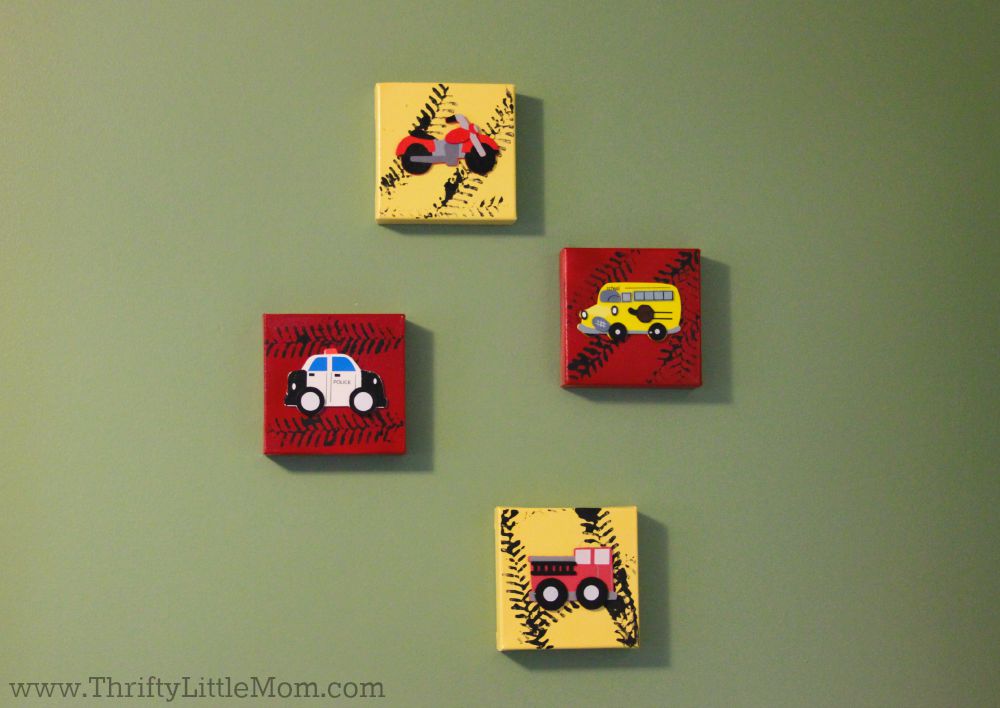 I'd love to hear what kinds of themes you have decorated your kid's rooms in in the comments section below!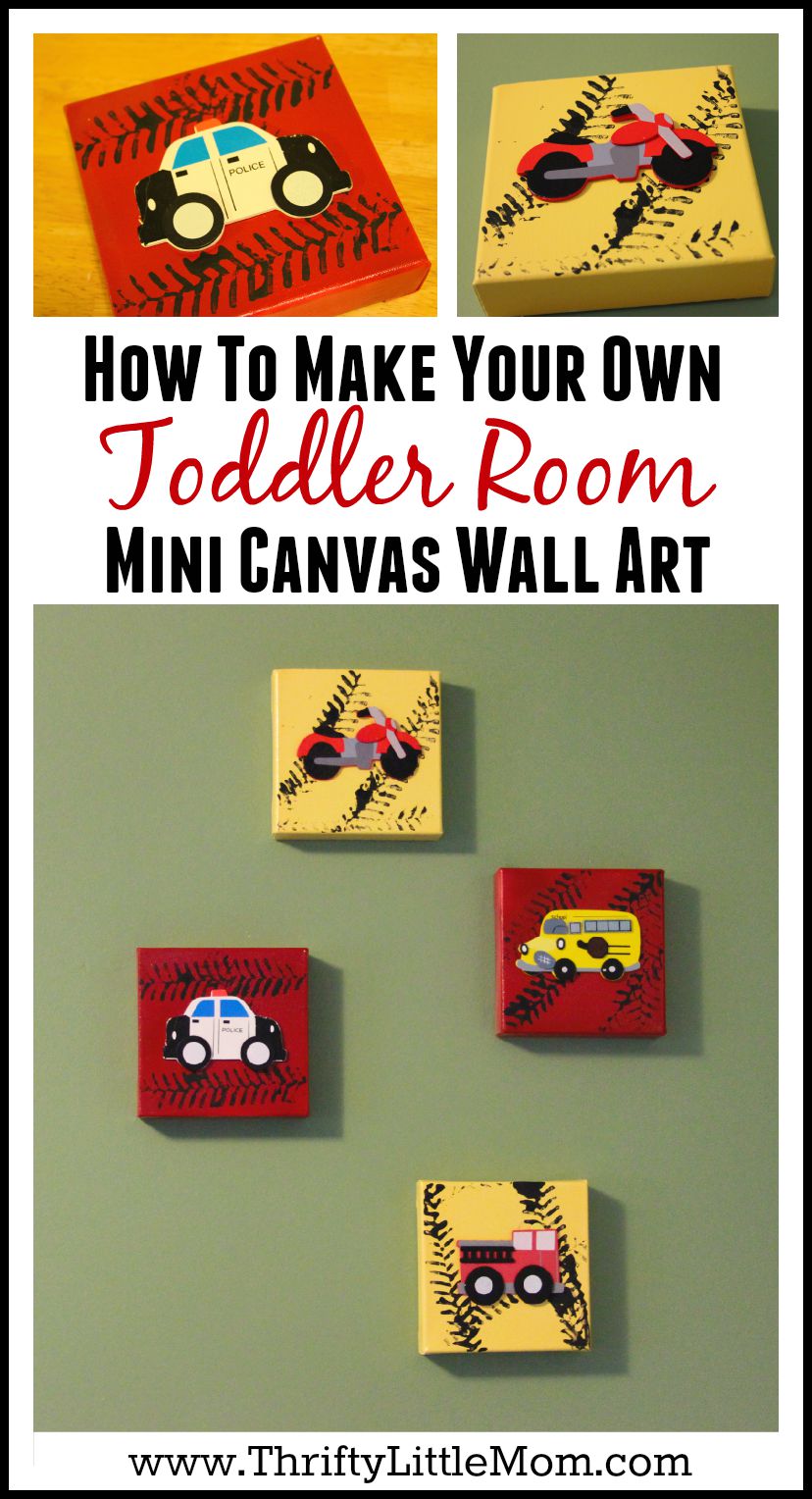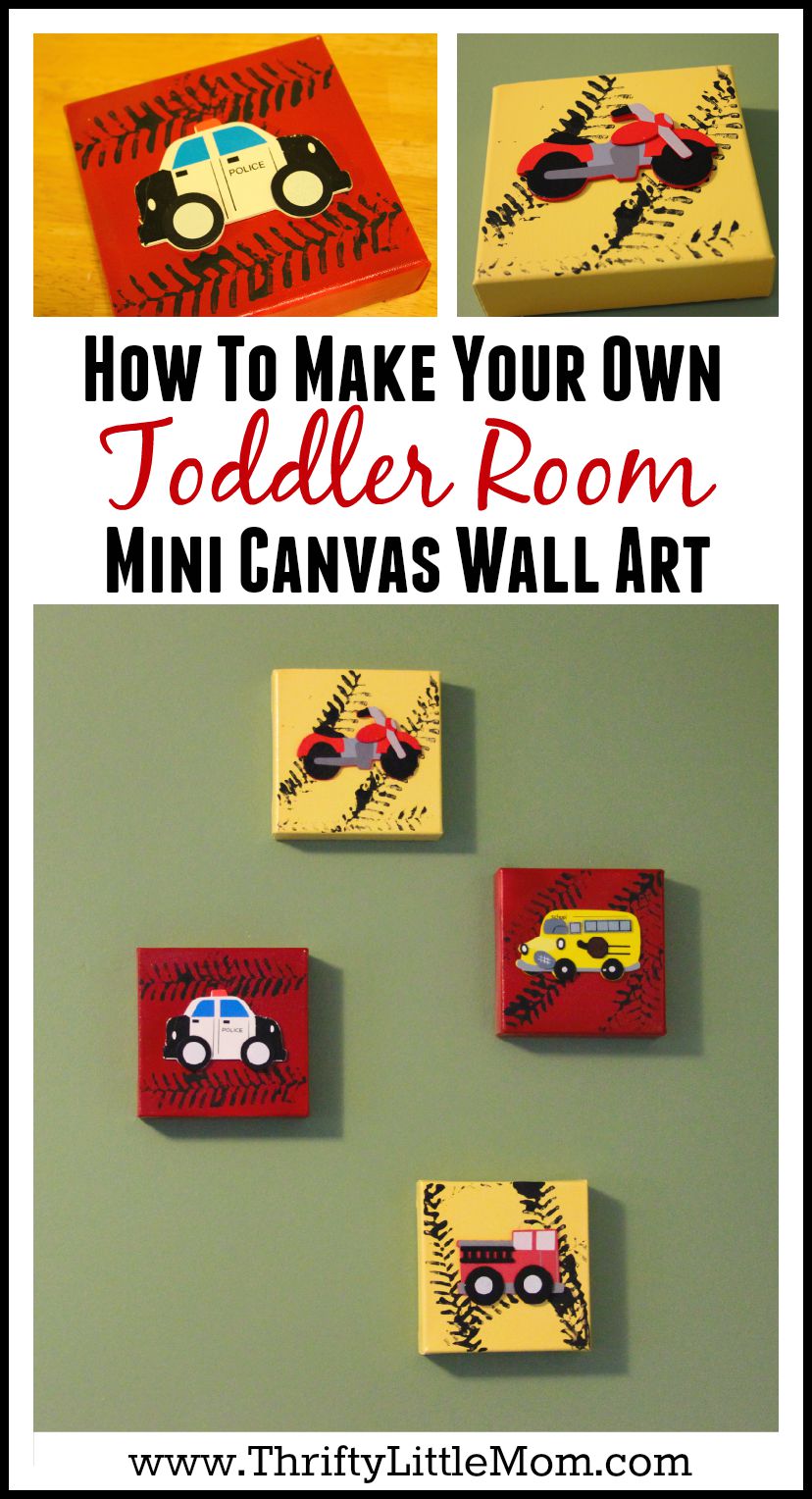 If you like this post, you might also like these posts from Thrifty Little Mom: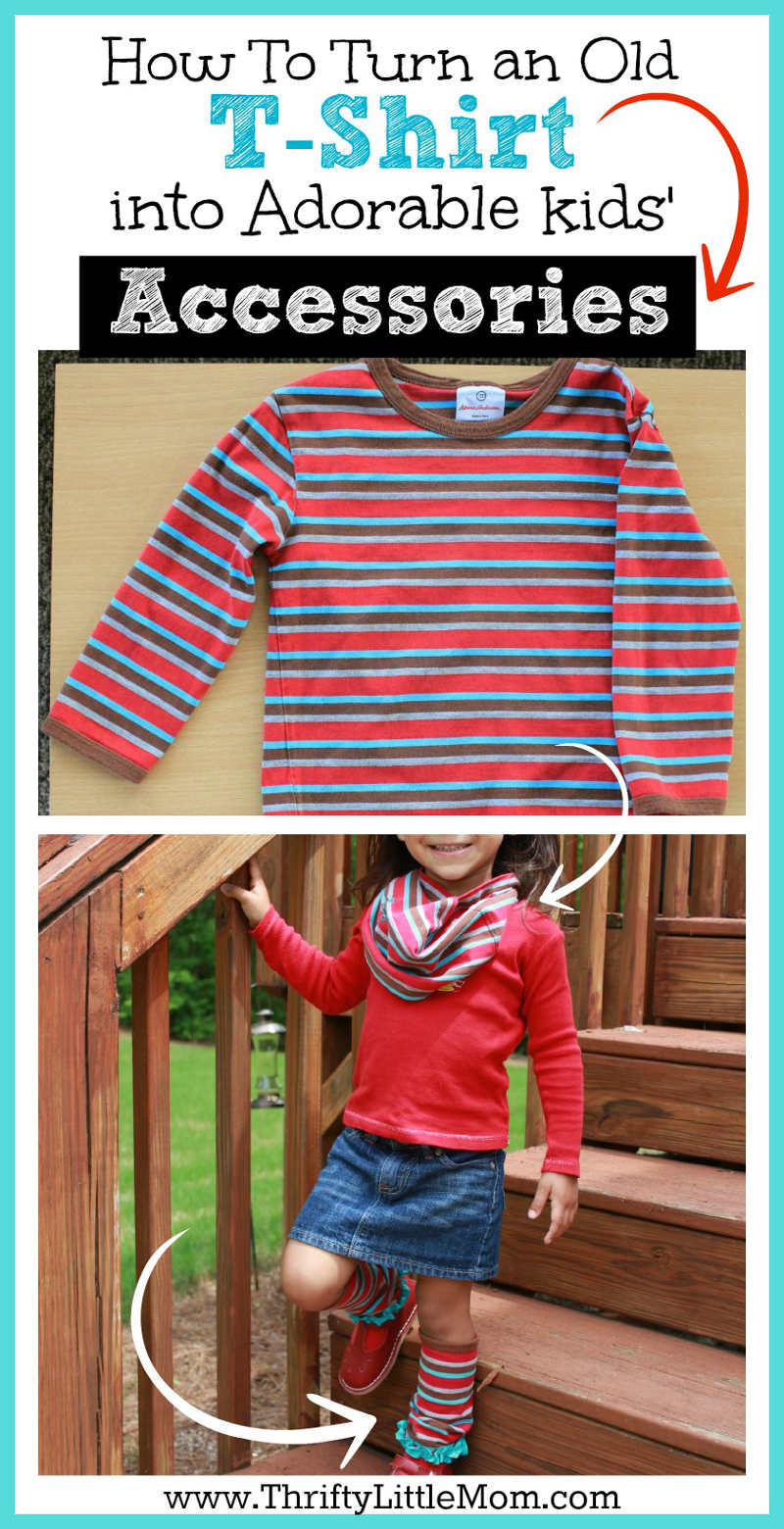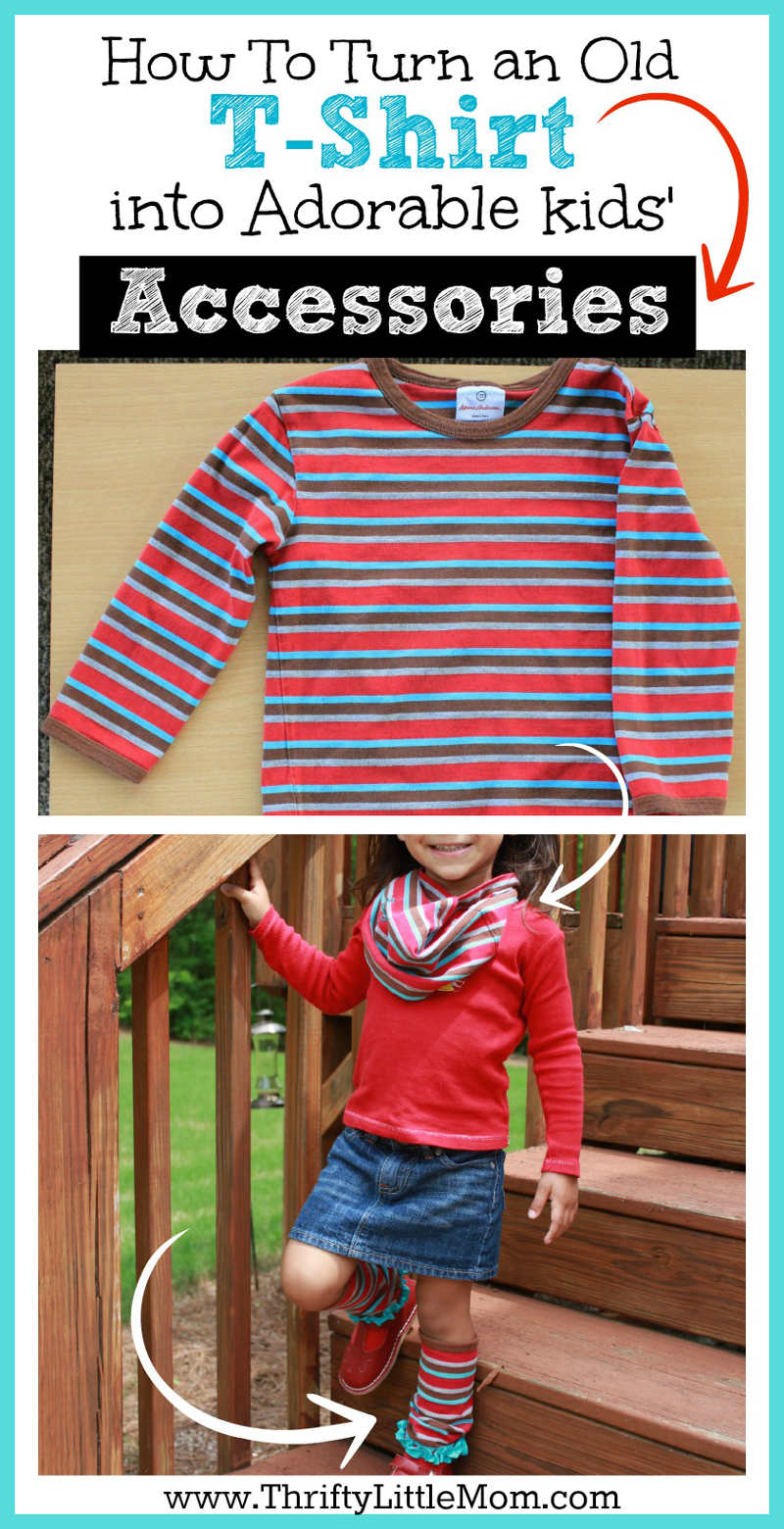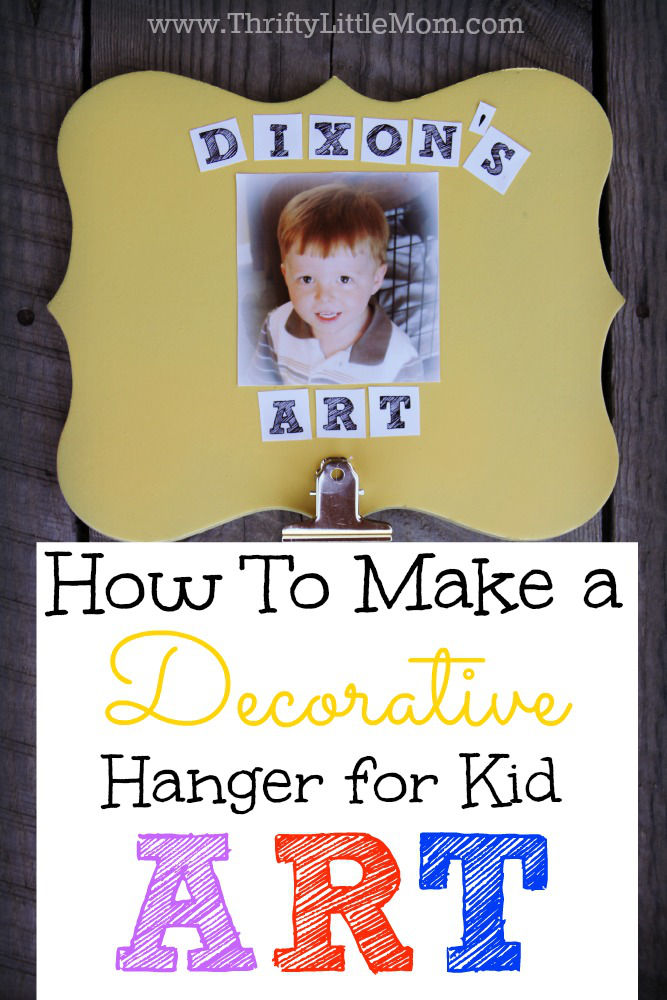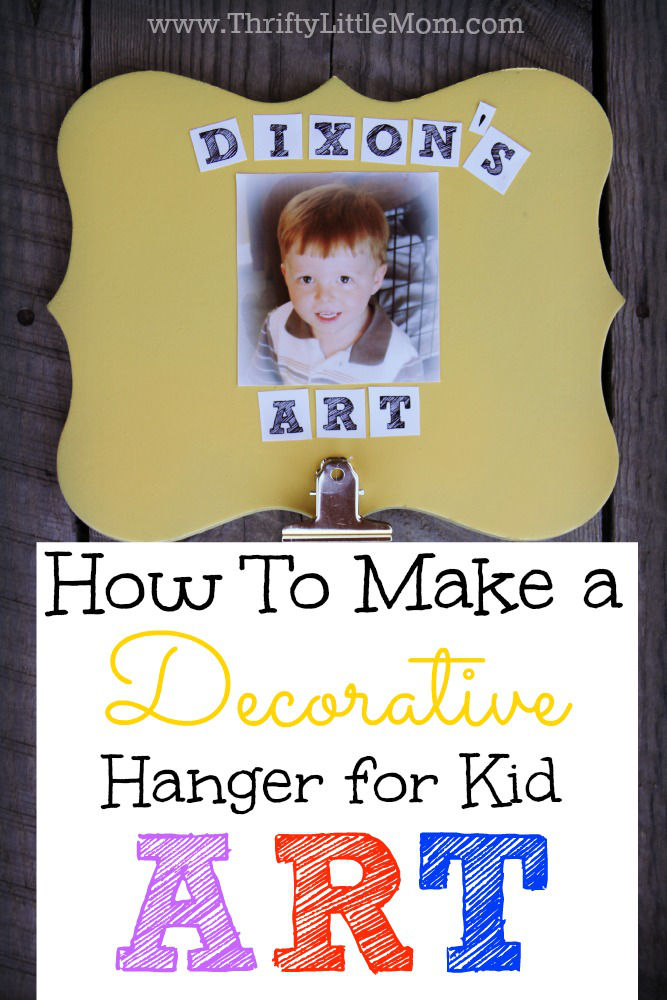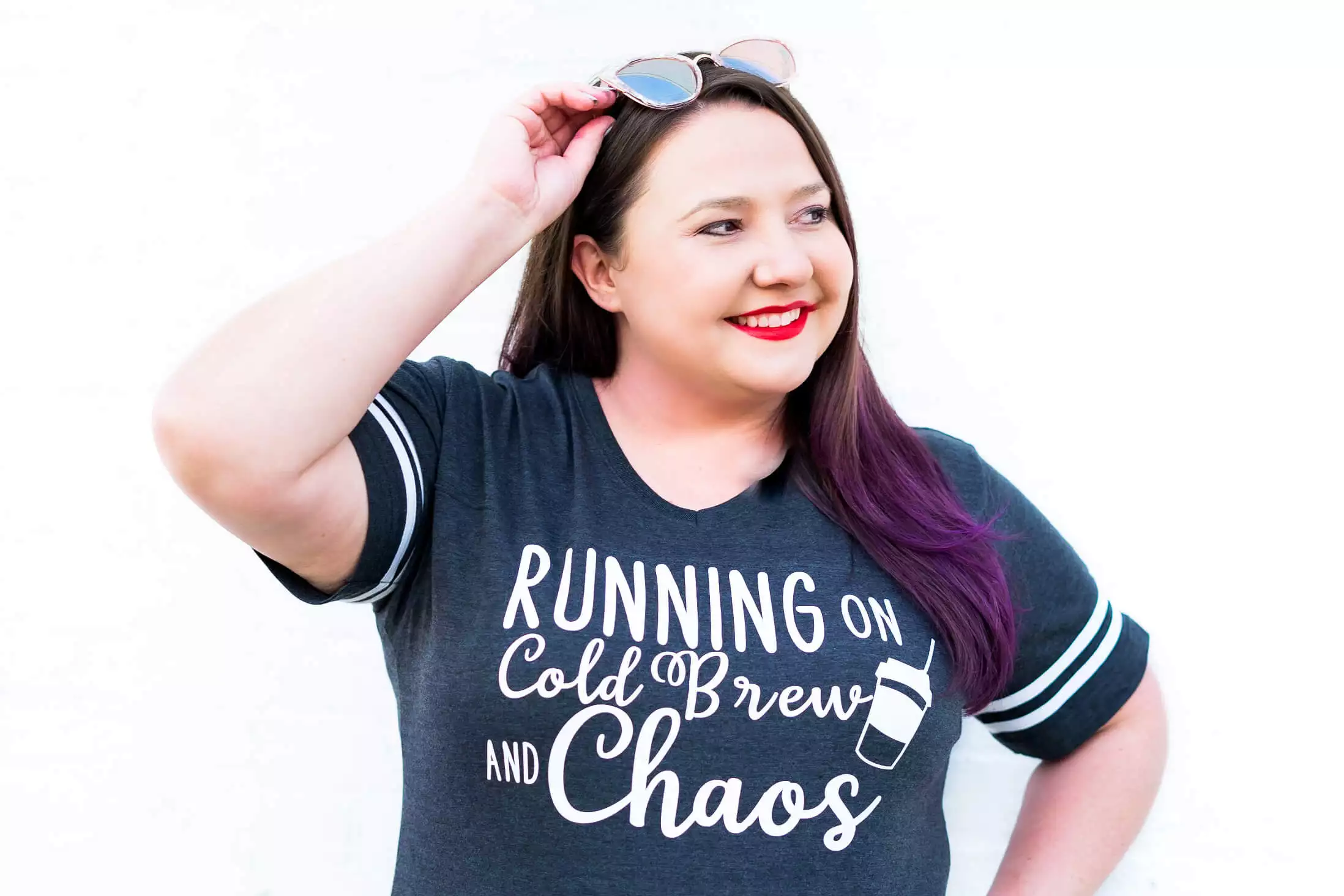 Kim Anderson is the organized chaos loving author behind the Thrifty Little Mom Blog.  She helps other people who thrive in organized chaos to stress less, remember more and feel in control of their time, money, and home. Kim is the author of: Live, Save, Spend, Repeat: The Life You Want with the Money You Have. She's been featured on Time.com, Money.com, Good Housekeeping, Women's Day, and more!