Update a Brass Lamp in 5 Simple Steps
This post contains affiliate links. As an Amazon Associate, I earn from qualifying purchases. I also earn from qualifying purchases made with other brands and programs. See my
privacy policy.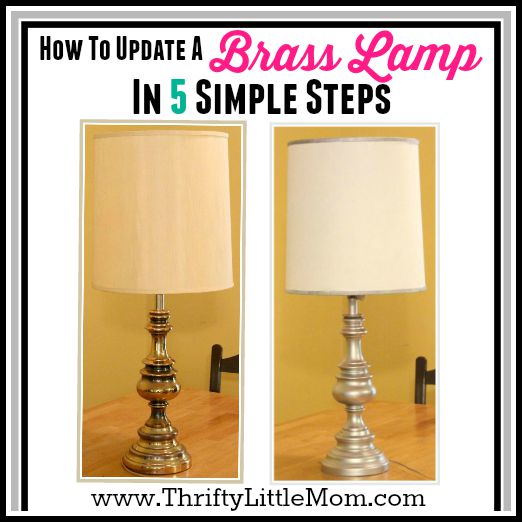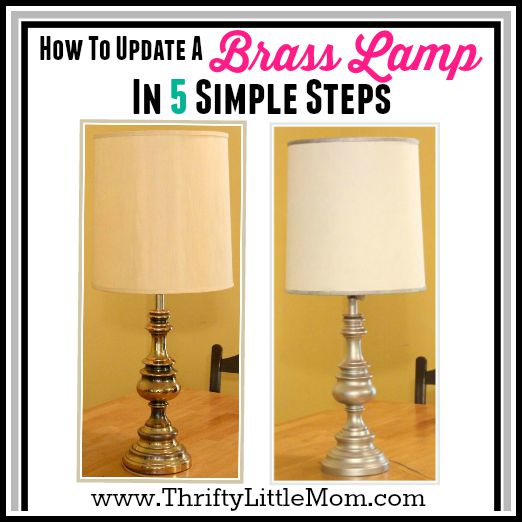 About a year ago I got really tired of my living room decor so I decided to do a budget makeover!  Do you ever get that itch every few years to do something new?
Anyway, I achieved the look and feel I wanted for my living room under $200 but there was still something missing.  I really wanted some nice lamps but felt like buying new lamps or even just new shades was super expensive.  It just so happened that I came across an Estate Sale on the way home one day and found some brass lamps that were outdated but had serious potential to be fixed up.  So for $10 I loaded them up in the back of the Honda and took on the task of taking them from blah to blam in just a few simple steps.
If you have old brass lamps or find some yourself that you see potential in, give this project a try.  I was super happy with the results or frankly, I wouldn't write about it!  Here's how you can update a brass lamp in 5 simple steps.
What you need:
A brass lamp
A nice shaped lamp shade.
Sandpaper (light grit)
Rust-Oleum© Metal Primer Spray
Spray paint color to match your decor'- I used Metallic Silver
Martha Stewart Crafts© Mutli-Surface Satin Acrylic Craft Paint (Michael's)
Metallic Acrylic Paint (Target)
plastic bag
paintbrushes
Step 1: I first cleaned off the surfaces of the lamp and shade to remove dust.  Sand down the brass parts of the lamp that you intend to spray paint.  I used a light sandpaper with a light grit just to help the paint stick to the surface.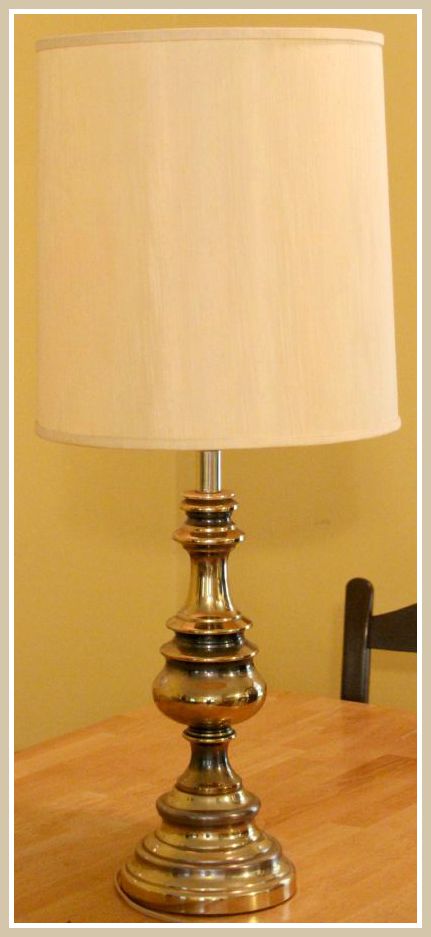 Step 3: Cover the light socket and any portion of the lamp that you don't want paint or moisture on with a plastic shopping bag.  In a well ventilated area, prime the brass lamp surfaces by spray painting a few coats of Self Etching Primer.  Follow the directions on the back of the can to ensure you get the right finish.
Step 4: After the Self Etching Primer has had time to dry, add your first layer of your chosen colored spray paint.  Add several coats following the instructions on the back of the can for coats and layering.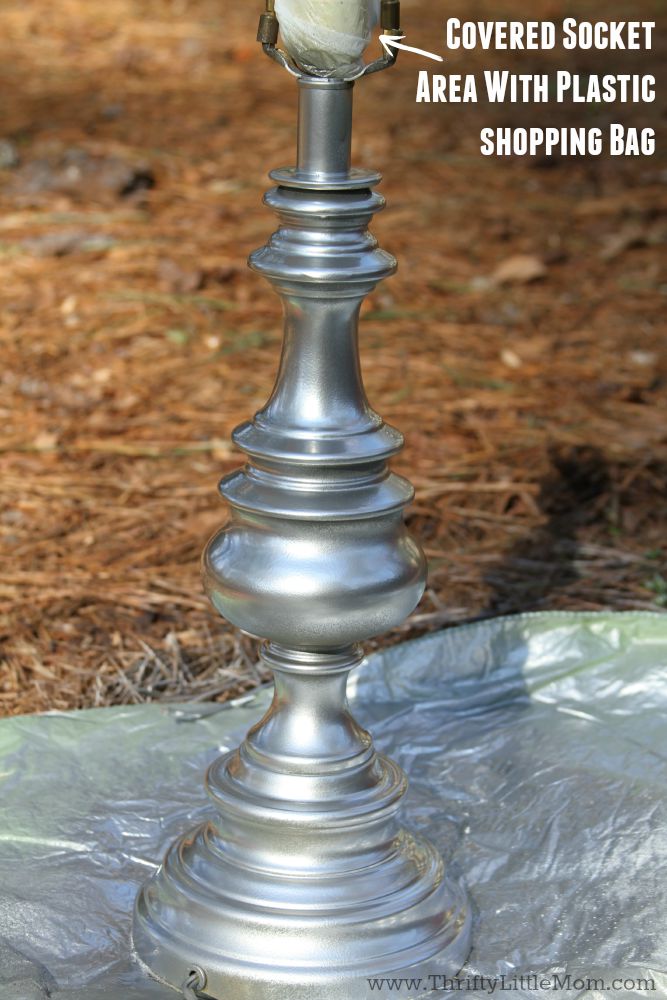 Step 5: Paint the shade.  In my case, the shade was made of fabric on the outside so I simple used some fabric paint and covered up the old shade with white.  I'm really, really horrible with stencils so I decided to use the features that the lamp already had and simply add a silver accent to the top and bottom ridge of the lamp for a little decorative touch.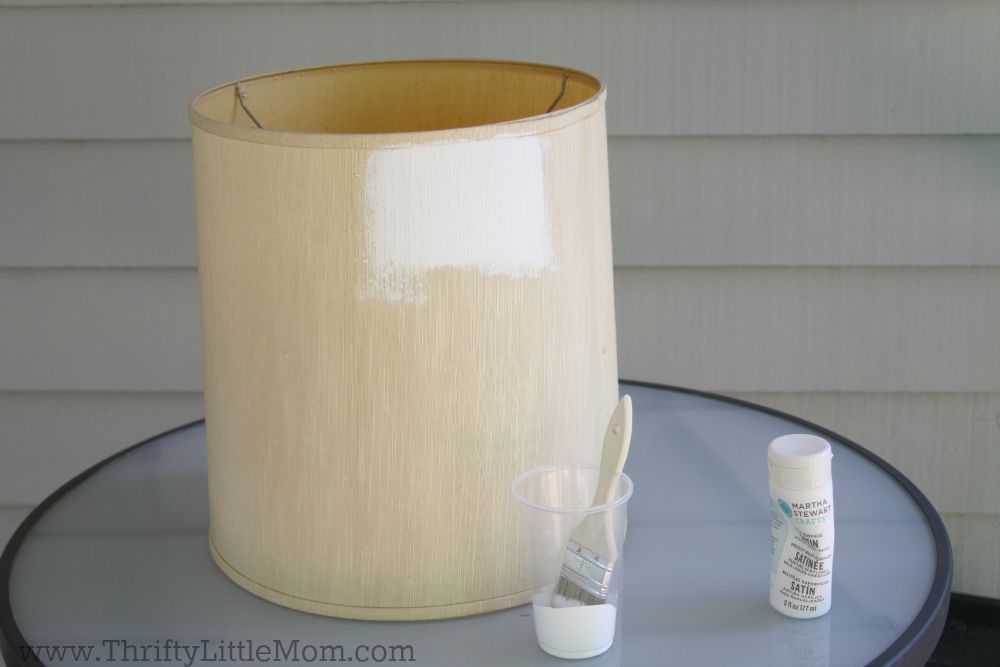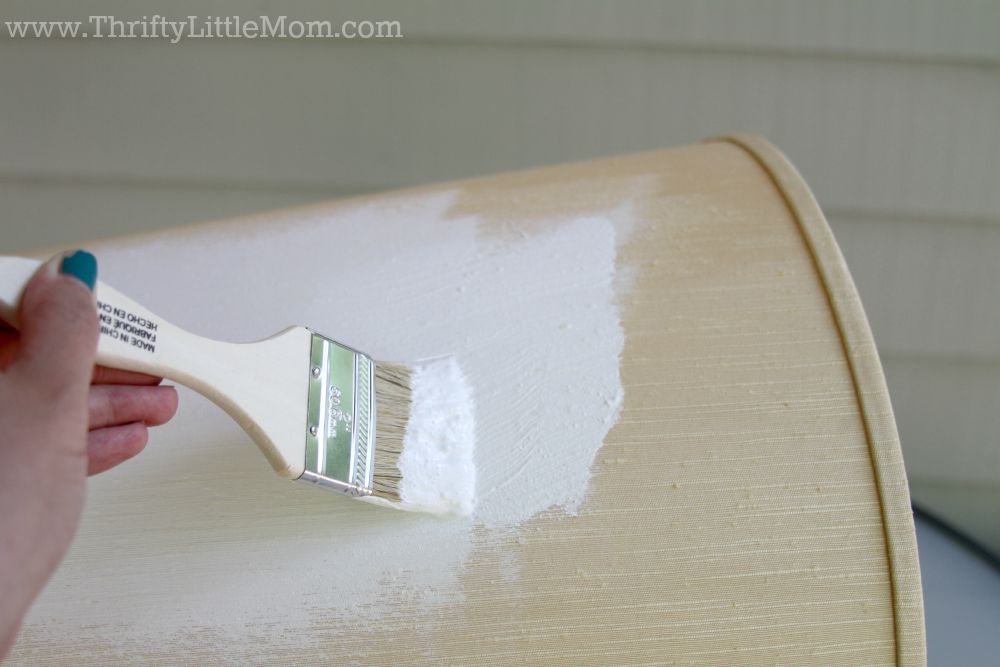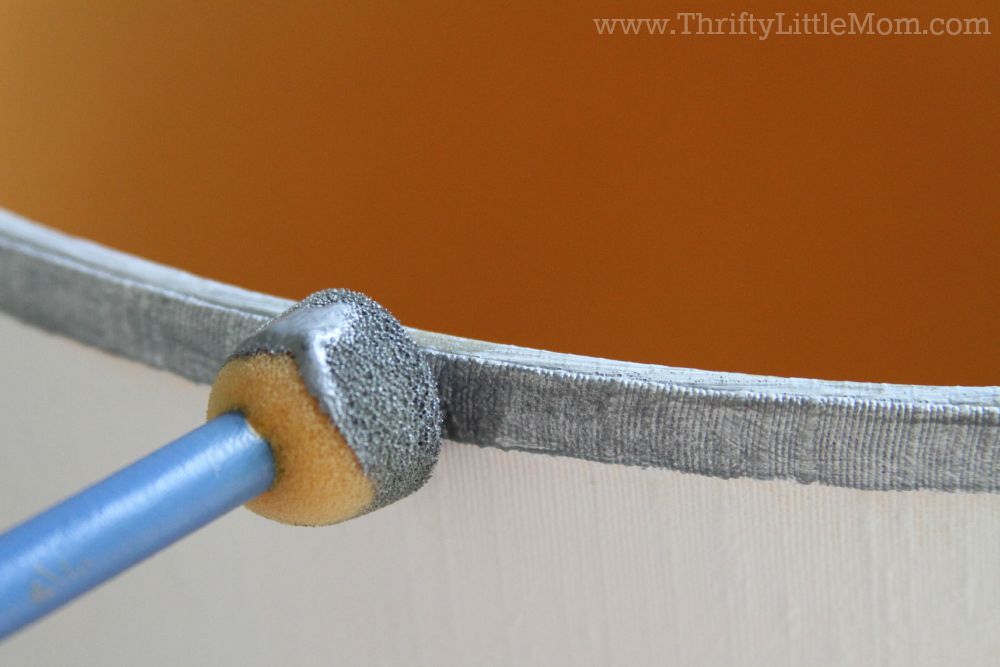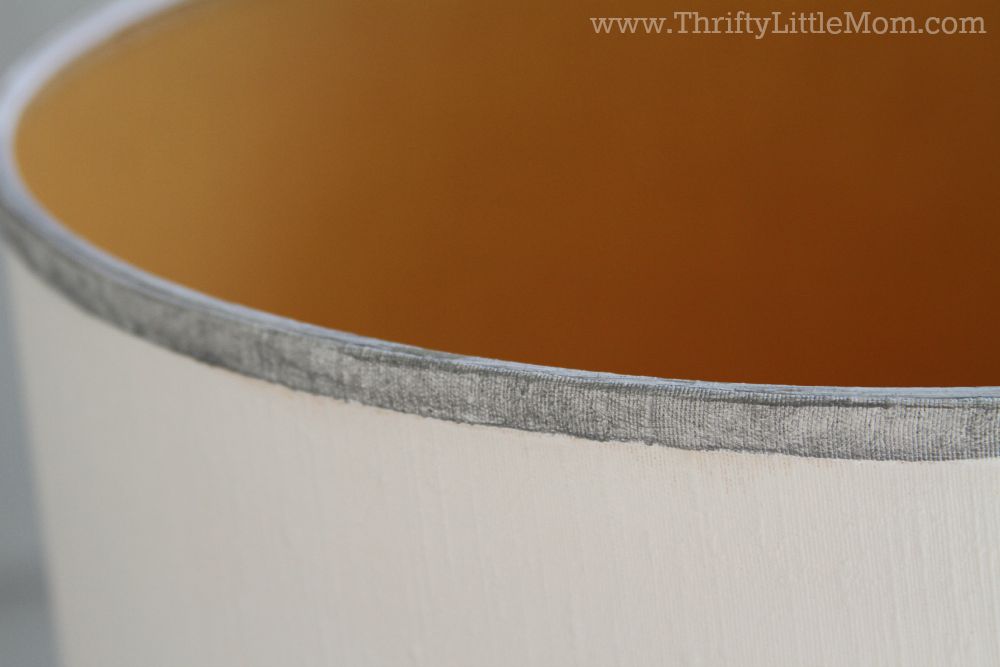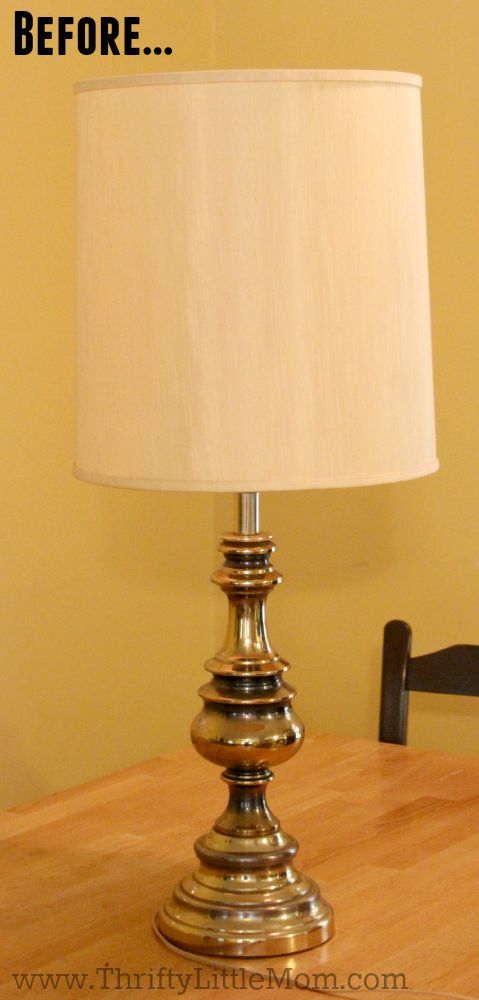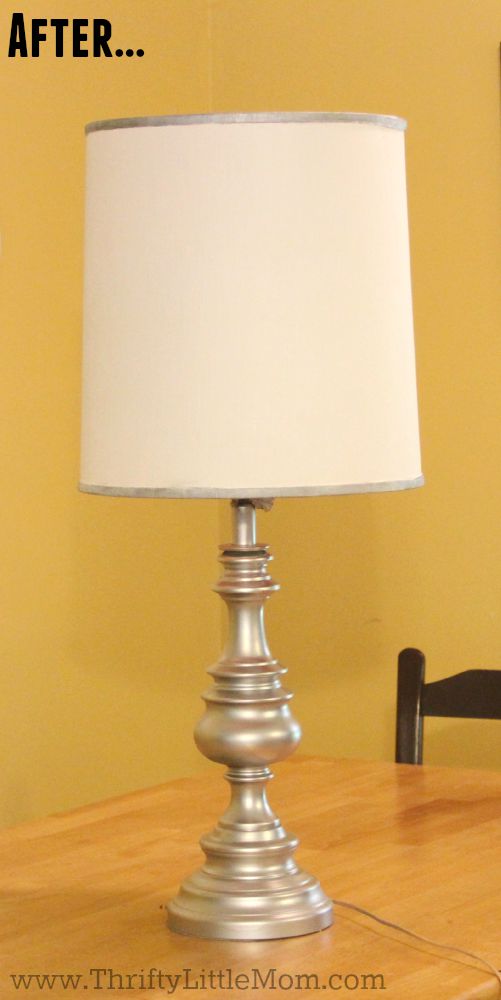 So now you can see how really simple it is to take an outdated brass lamp that has a nice shape and make it look modern!  I was really thrilled with the outcome of these lamps and it kind of makes me want to make some for our bedroom too with the lamps we already have!
If you are interested in seeing how to update old OUTDOOR brass sconce lamps, check out how my husband updated ours!
Have you ever done a garage sale or thrift store furniture makeover?  I'd love to hear about it in the comments section below!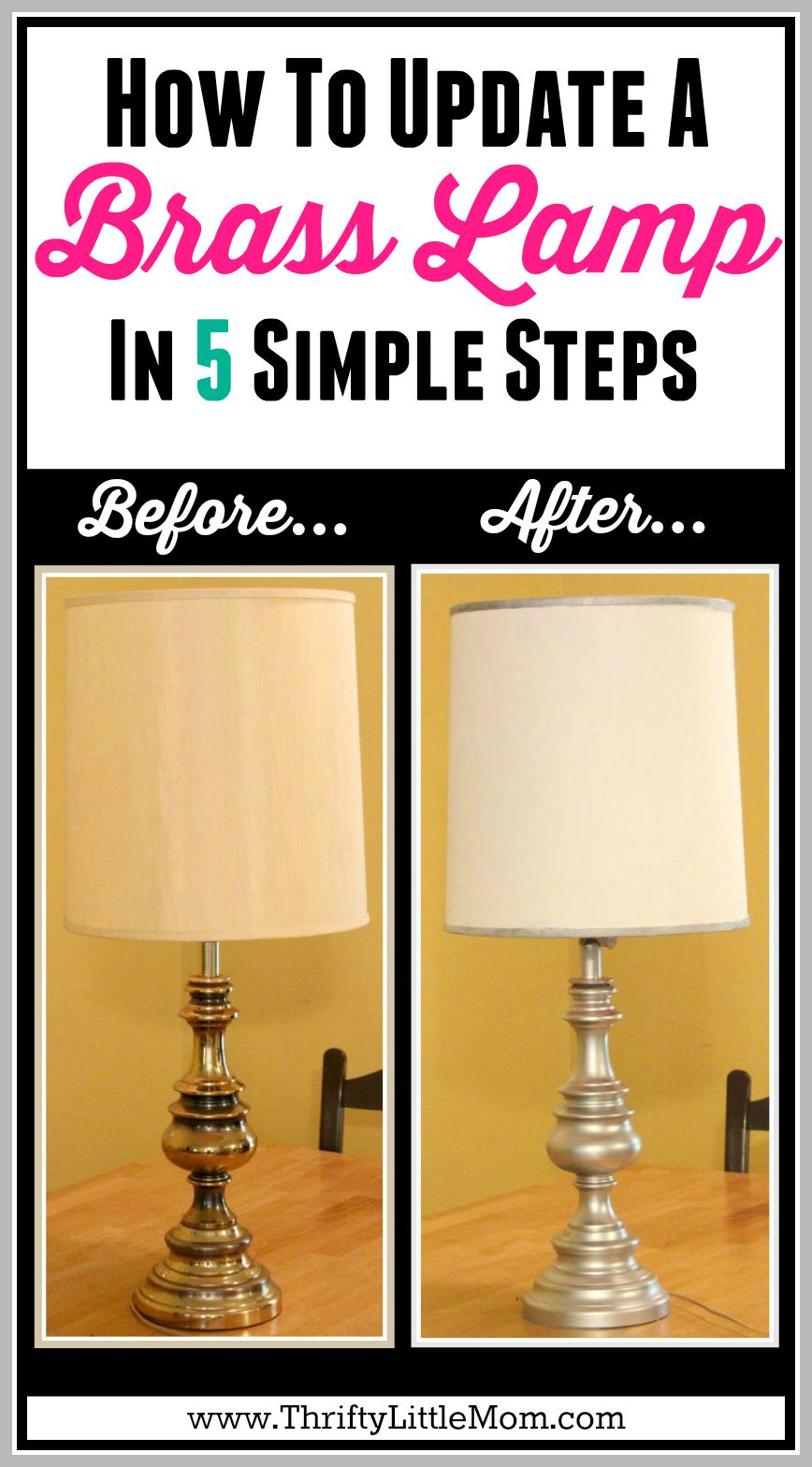 If you enjoyed this post, you might also like these posts from Thrifty Little Mom: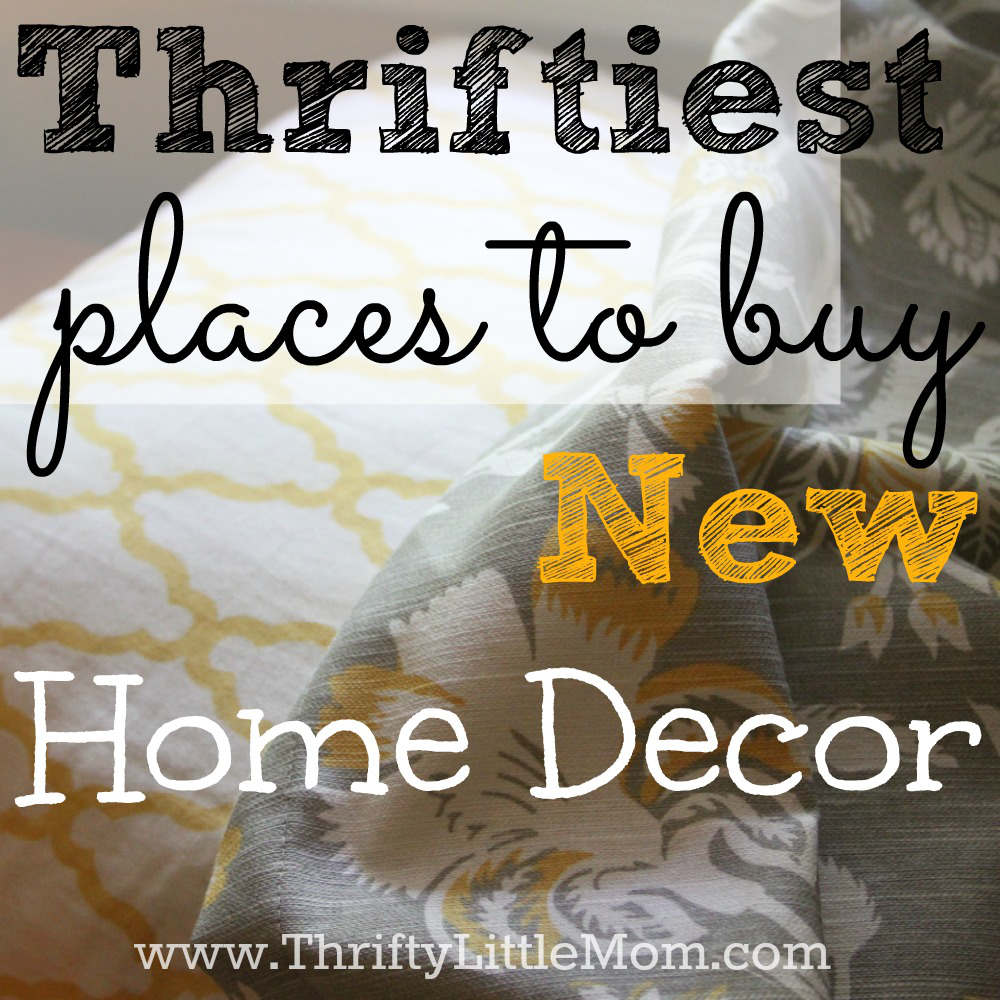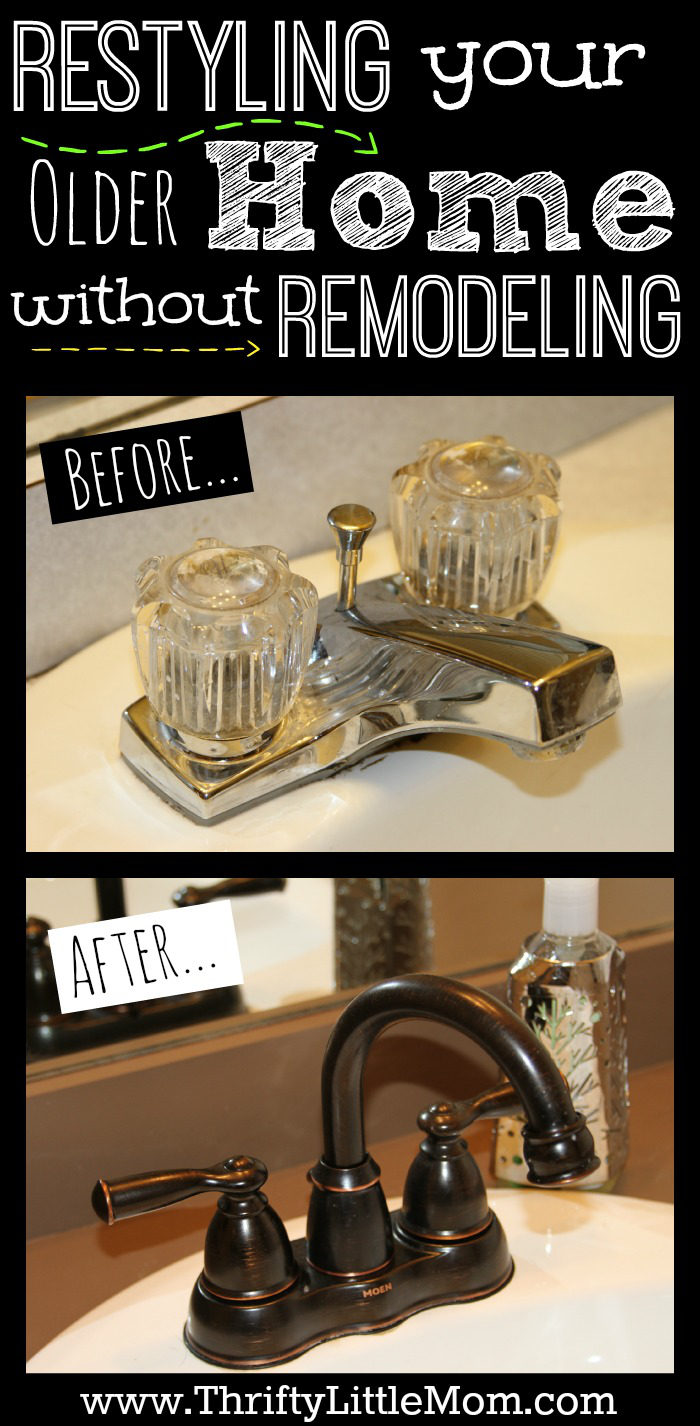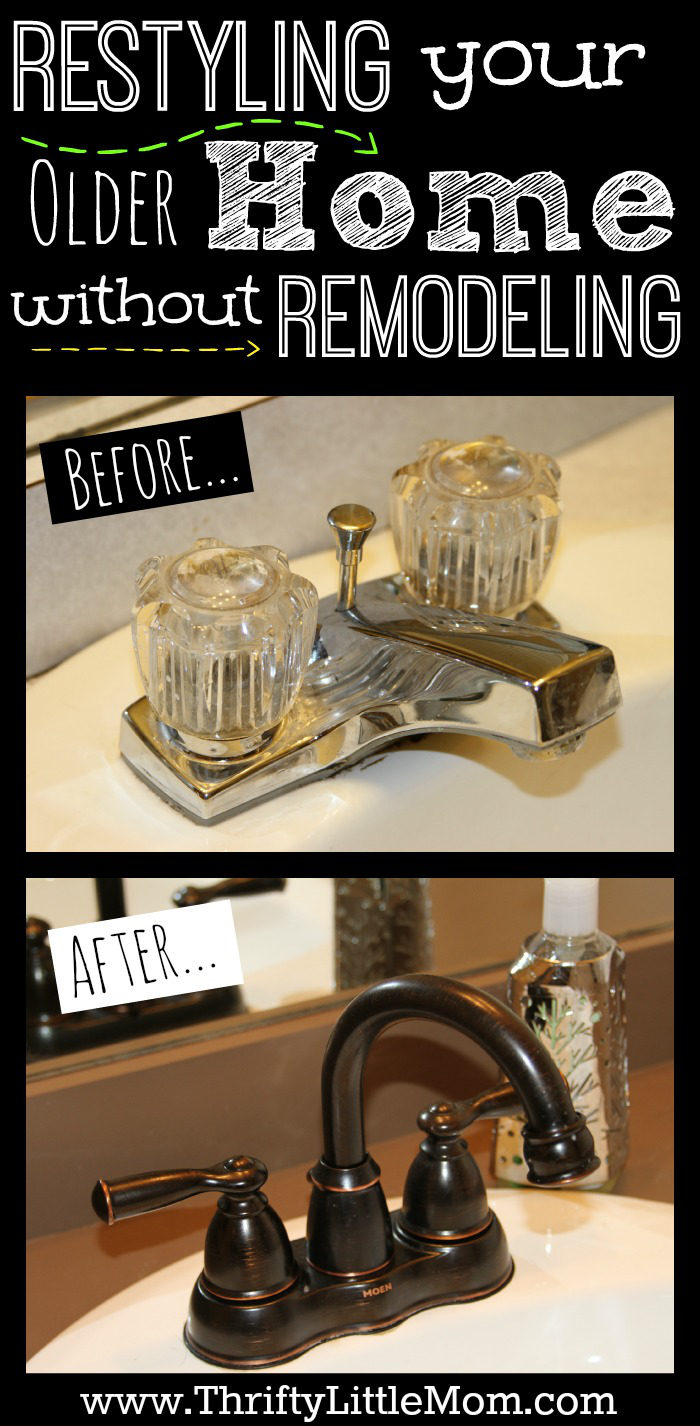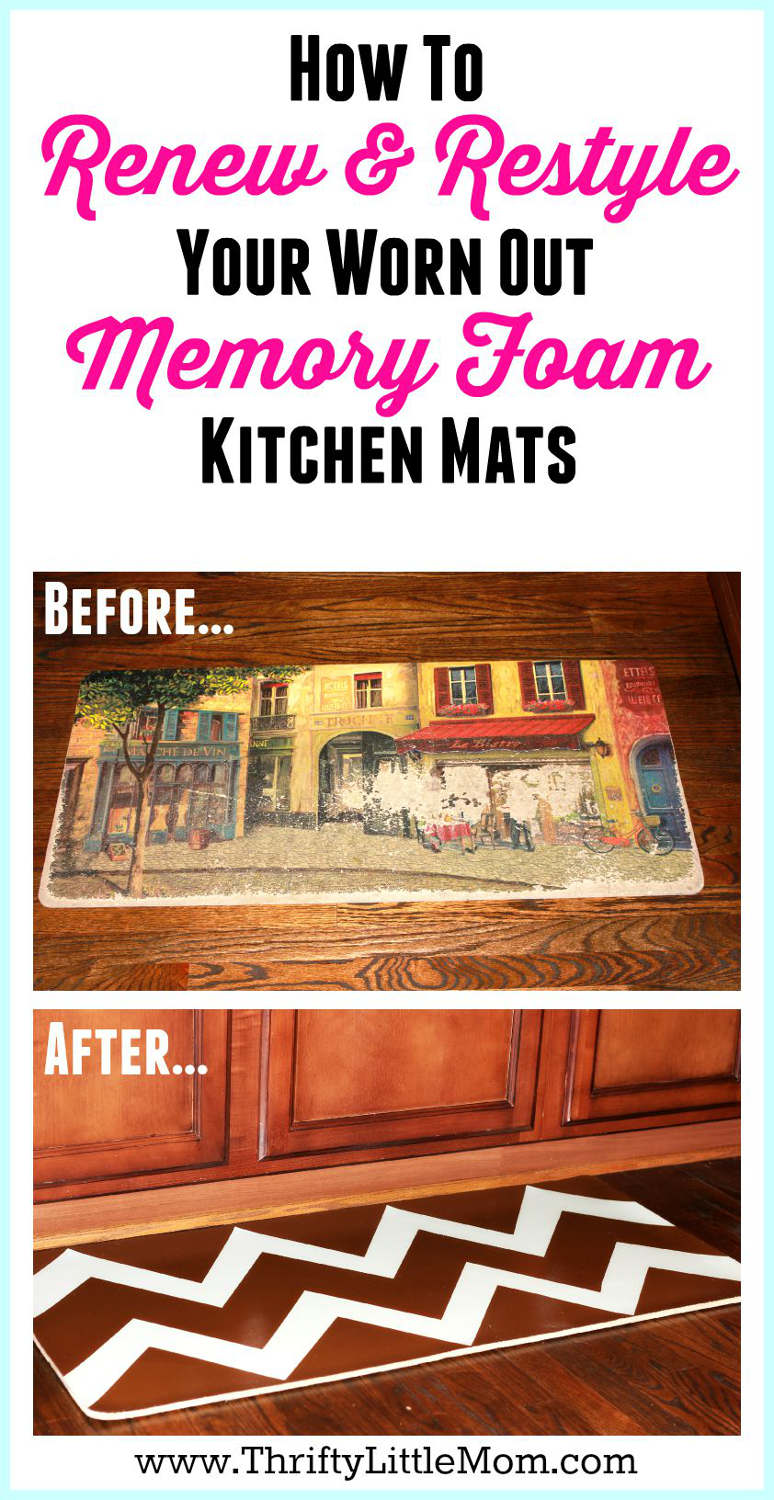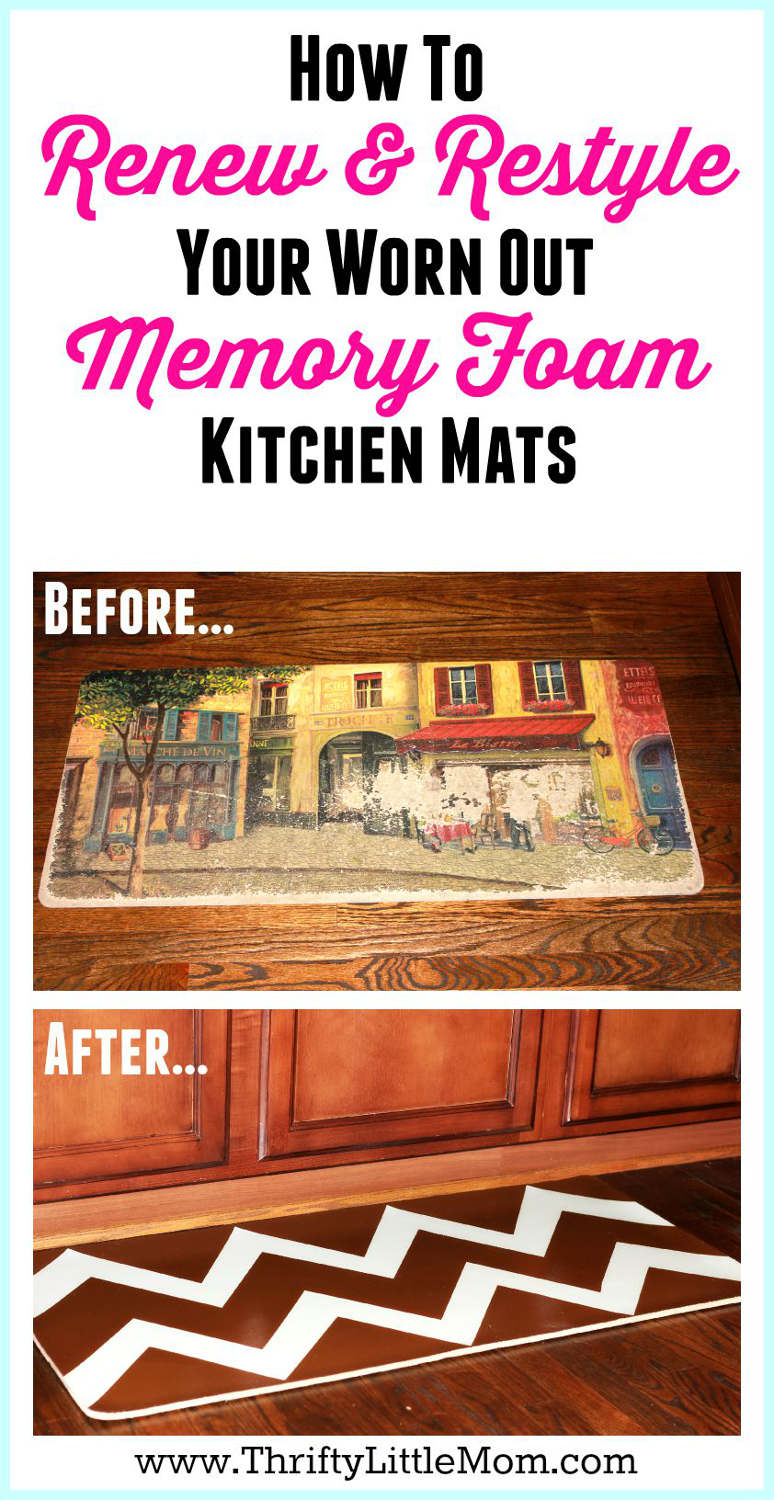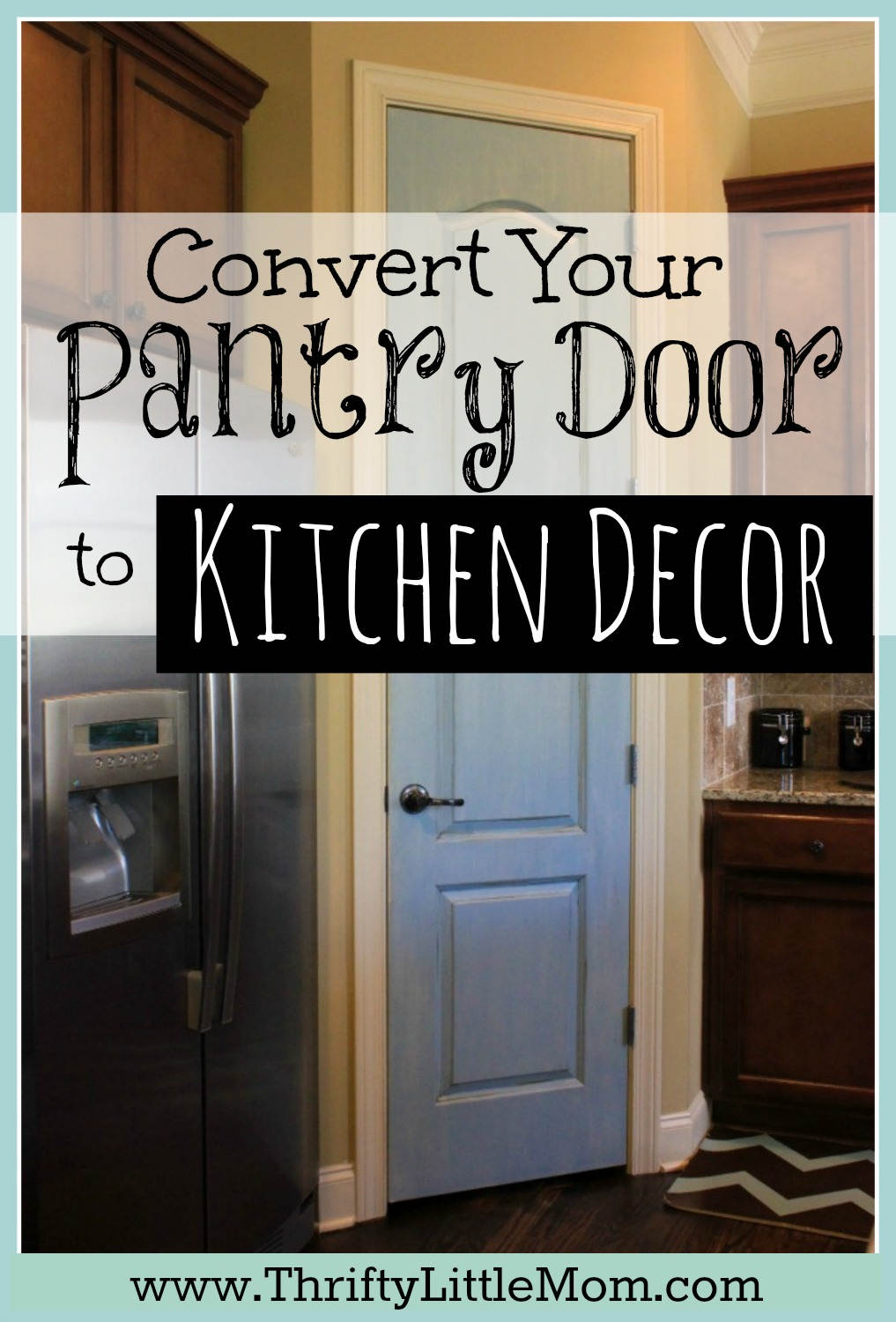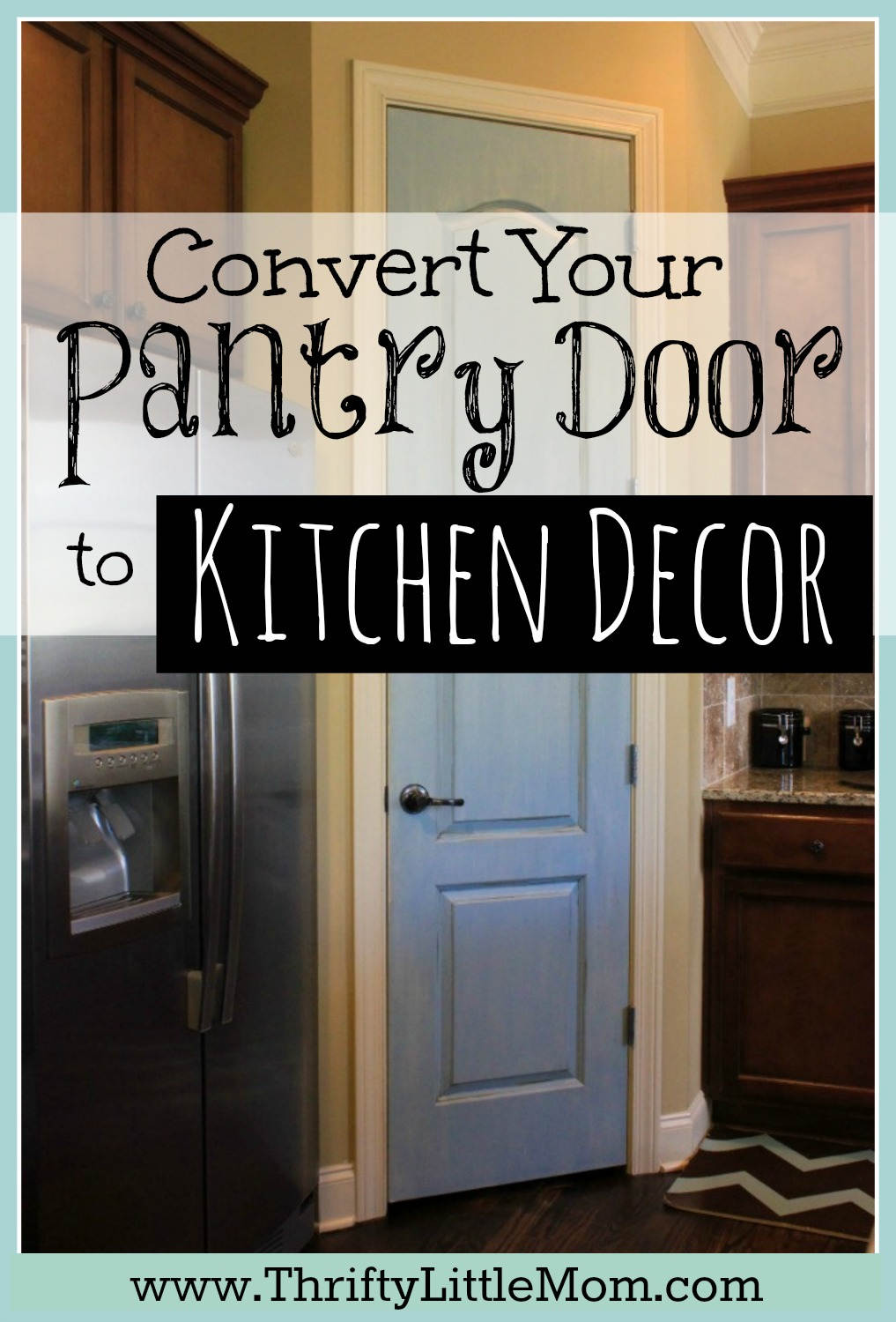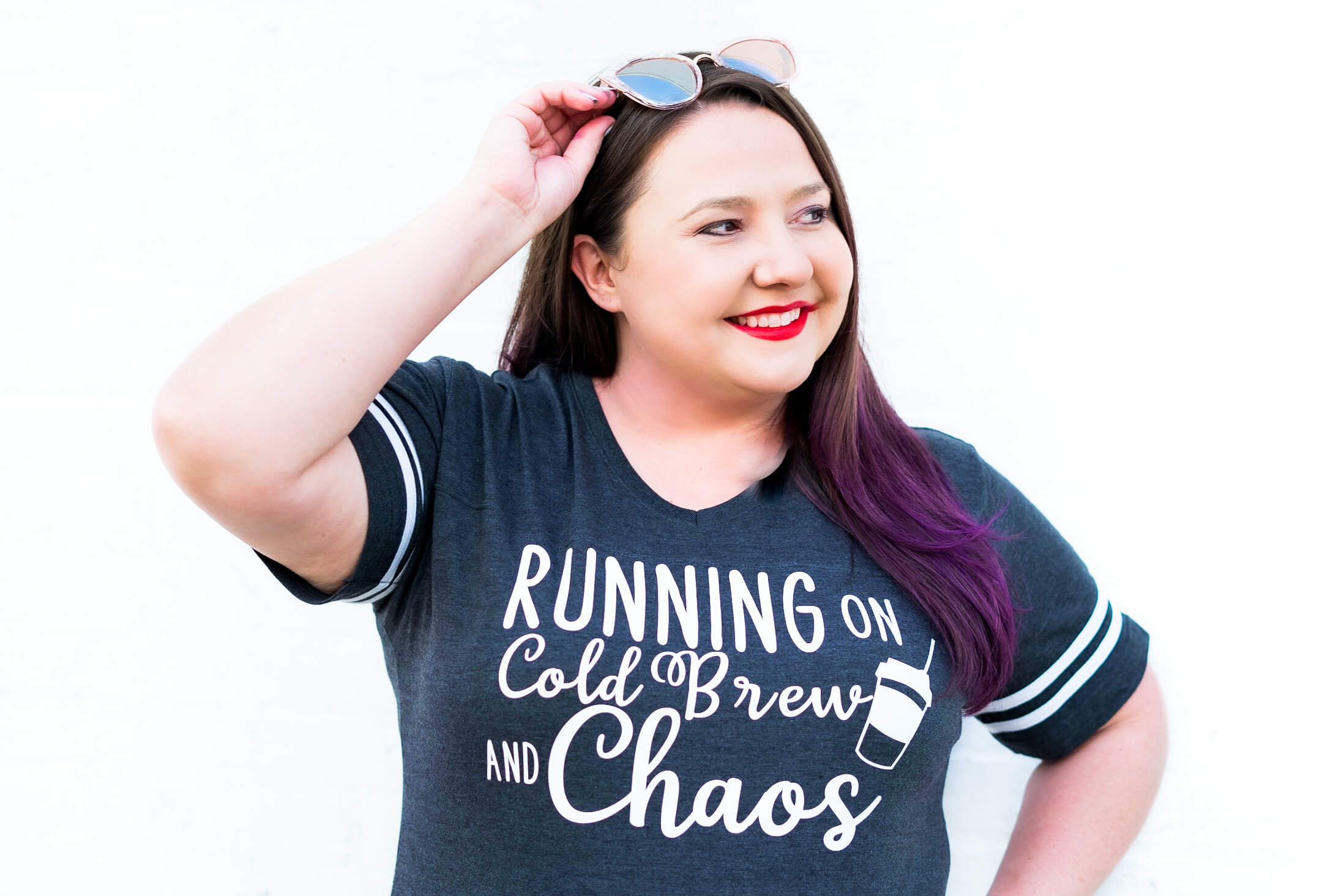 Kim Anderson is the organized chaos loving author behind the Thrifty Little Mom Blog.  She helps other people who thrive in organized chaos to stress less, remember more and feel in control of their time, money, and home. Kim is the author of: Live, Save, Spend, Repeat: The Life You Want with the Money You Have. She's been featured on Time.com, Money.com, Good Housekeeping, Women's Day, and more!