Turkey Day Treats Kids Can Make
This post contains affiliate links. As an Amazon Associate, I earn from qualifying purchases. I also earn from qualifying purchases made with other brands and programs. See my
privacy policy.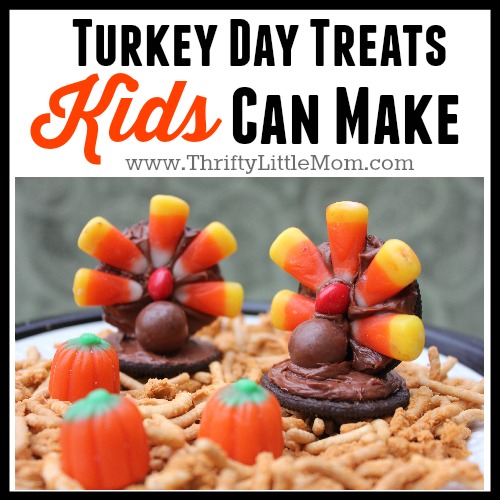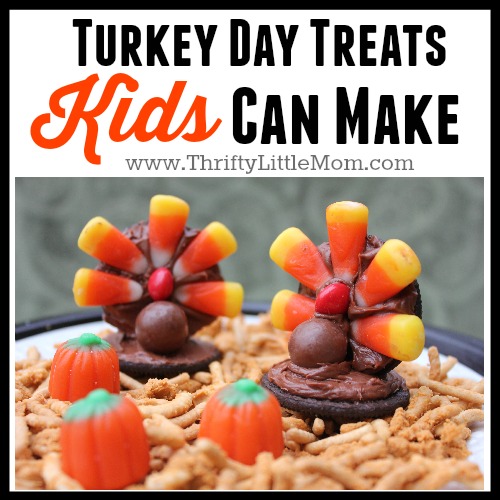 Since Thanksgiving usually provides wholesome, hearty food how about a super easy, fun and adorable dessert for your Thanksgiving school or neighborhood party? Or now that Halloween is over and the candy aisle has 50% off bags of candy corn, how about just a fun family project for you!
I first spotted the idea for these turkey cookies in a Family Circle magazine article about 18 years ago and our friends & family have been gobbling them up ever since! It's our family's November tradition to create these turkeys and we love putting them on haystacks surrounded by pumpkins to fully represent Harvest time.
Ingredients & Directions for Haystacks:
1 Bag of dry Chow Mein Noodles
1 Bag of Butterscotch Morsels
The easiest way to melt the butterscotch morsels is in the microwave at 50% power heating them up in 35 second increments until they are melted. Once the morsels are melted, fold in the dry Chow Mein noodles then place them on a parchment or silicone lined cookie sheet to harden.
Ingredients & Directions for Turkey Cookies:
Chocolate Sandwich Cookies
Chocolate Frosting
Candy Adornments: Candy corn, Pumpkins, Whoppers & any red candy (M&M's, Skittles, Red Hots)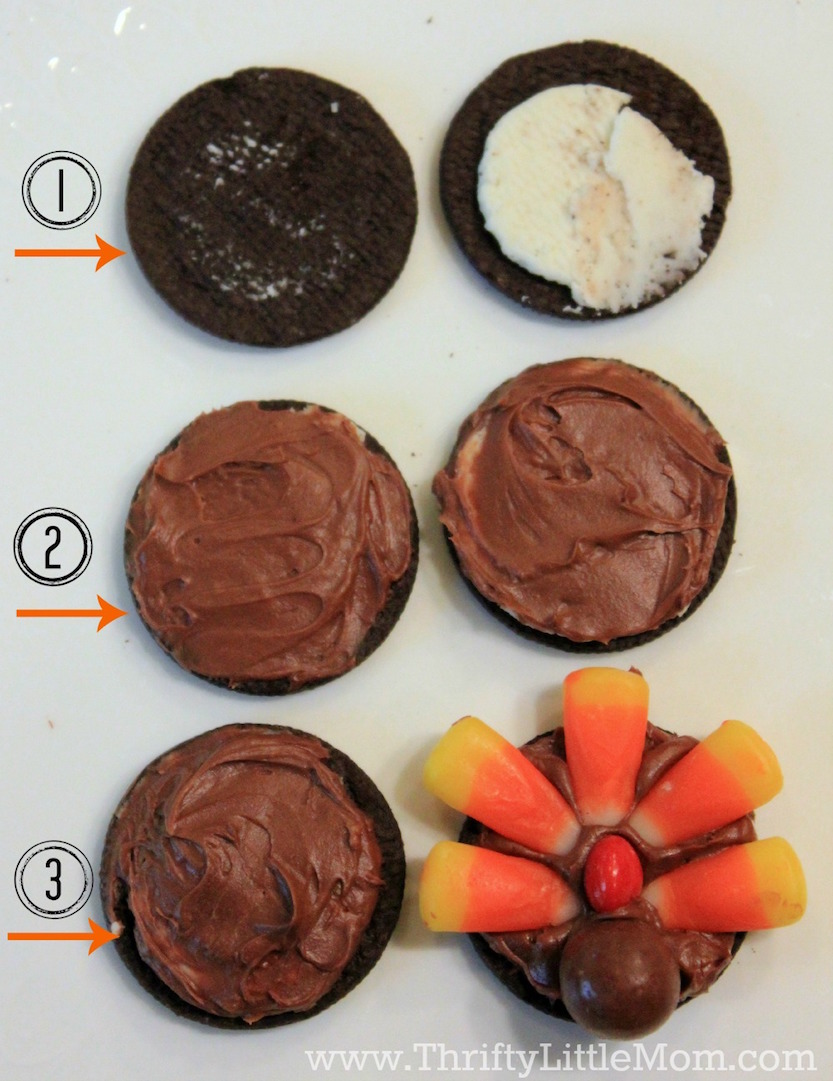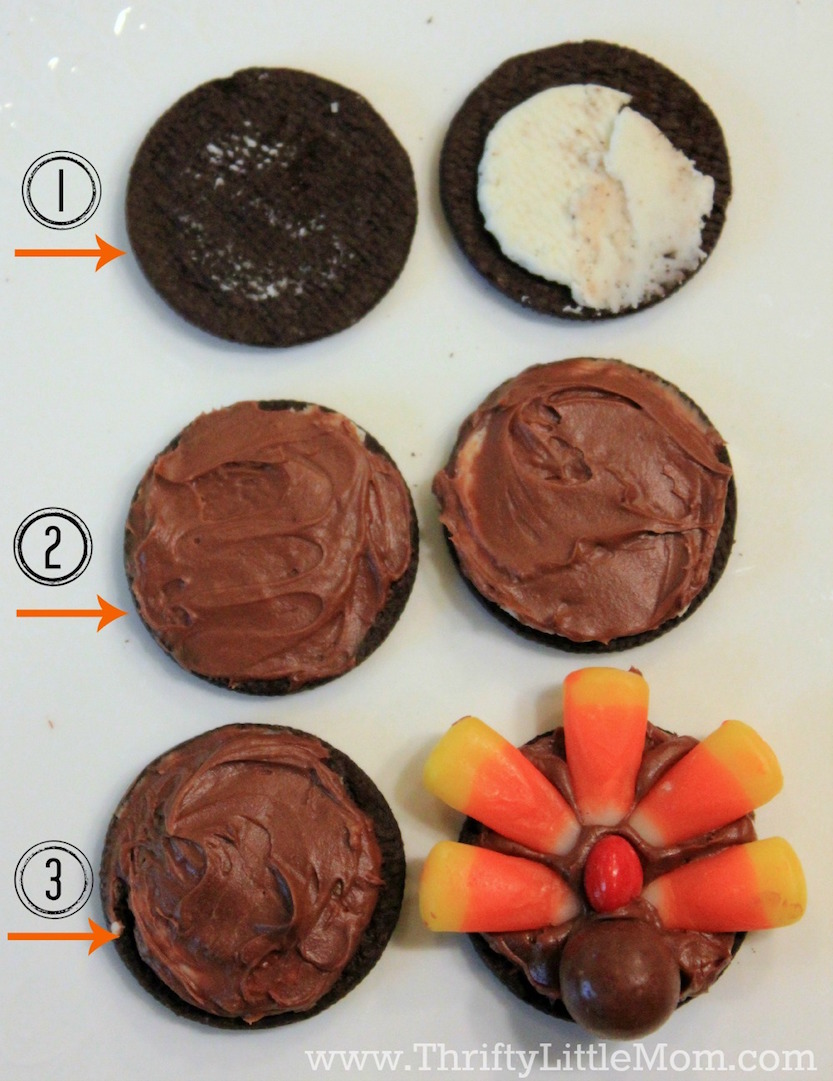 Gently separate the chocolate sandwich cookies and spread frosting on the inside of both parts. Press 5 pieces of candy corn in a semi-circle onto the frosted cookie simulating the turkey feathers. Next place a red candy to represent the turkey wattle and complete the turkey body with a malt ball candy. Finally press the whole decorated half onto the other half perpendicular so your turkey cookie can now stand on its own.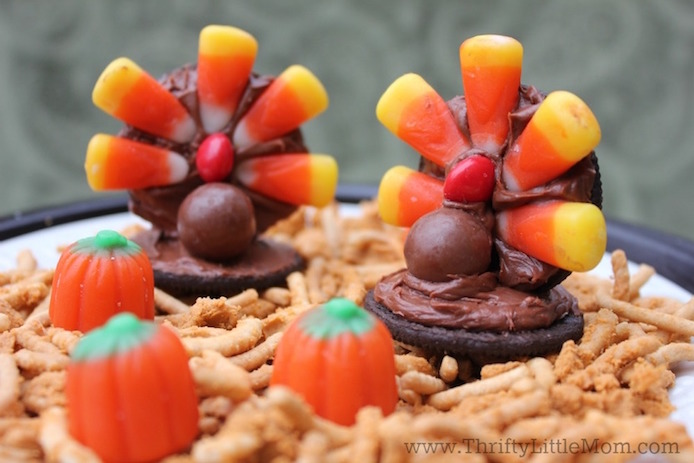 Do you have any food traditions that you love to create with your family? We'd love to hear about them and try them out with our family too!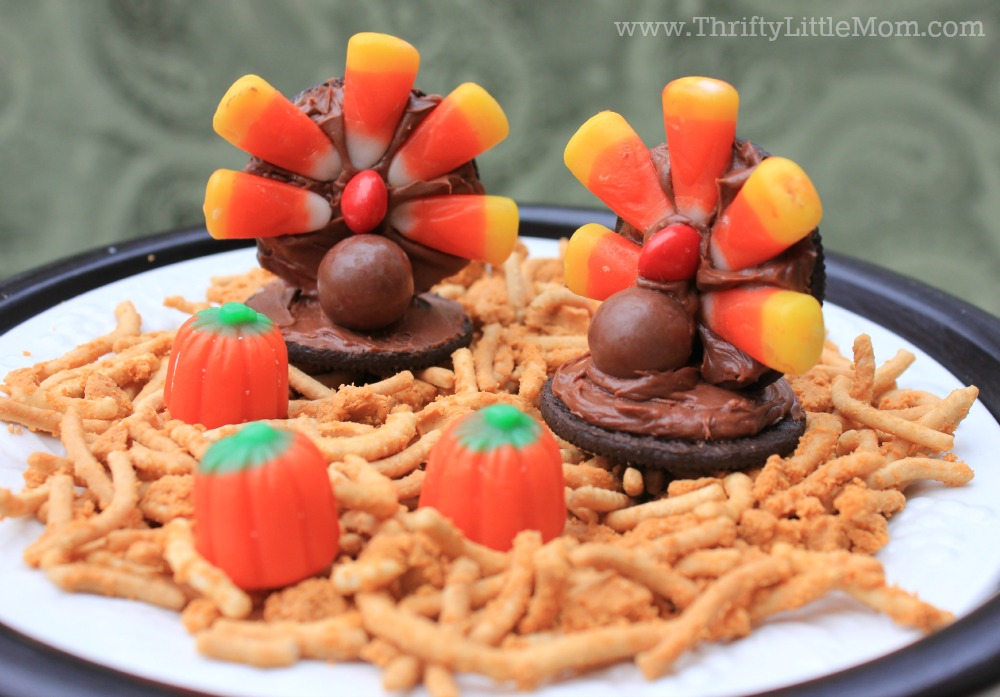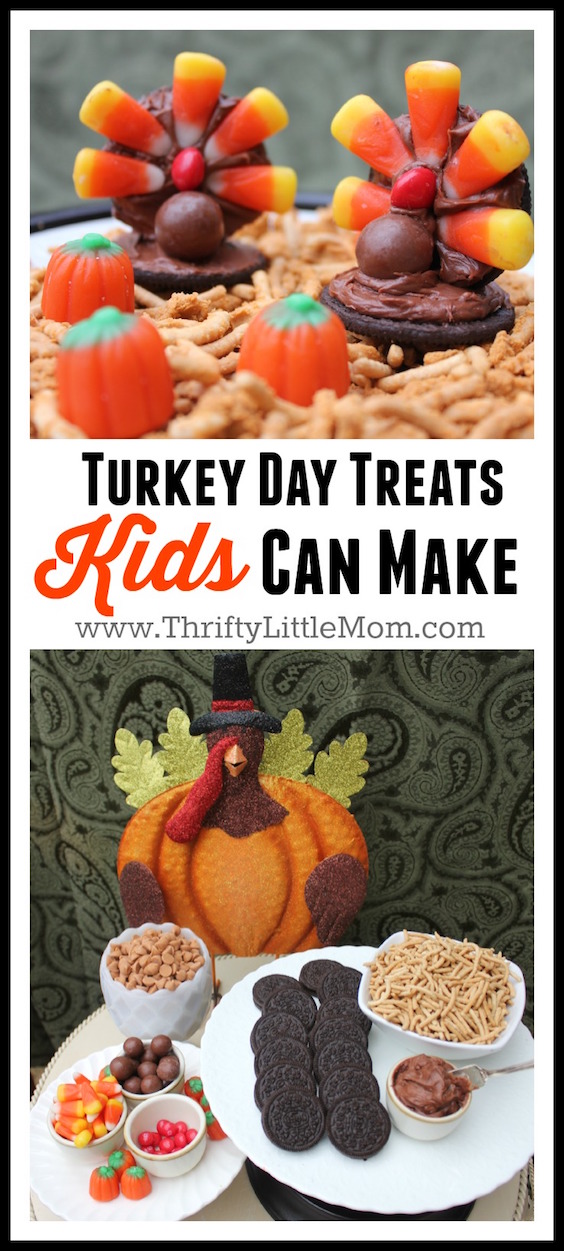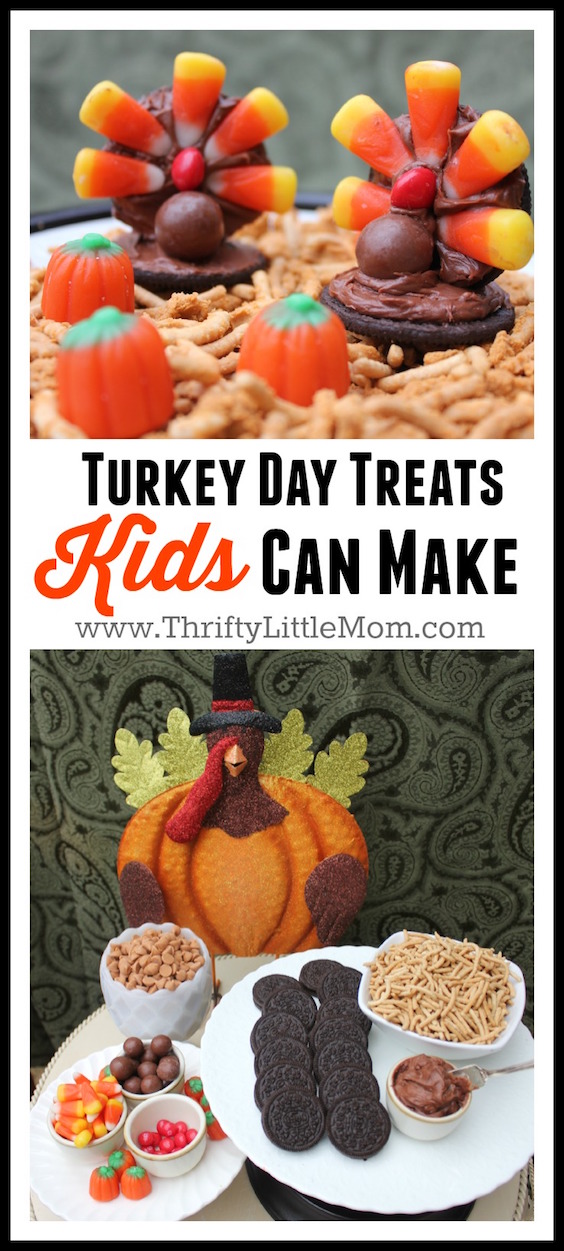 Thanks to our weekly contributing writer, Rhonda John for creating this turkey day treats kids can make post!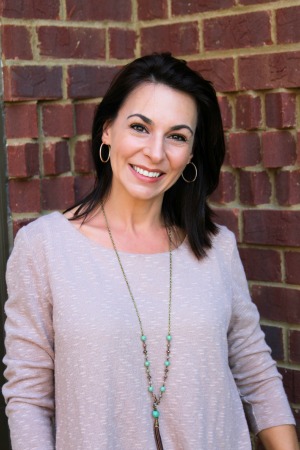 Rhonda is the owner of My Symphony Seasonings, LLC located in Georgia. She has a passion for good food, health & entertaining which was the perfect combination for creating My Symphony Seasonings, a company that encourages you to cook and eat whole foods, close to nature by providing original recipe blends of organic herbs & spices, free of fillers and artificial preservatives to add flavor, richness and health benefits to your dishes!