Family Time Fun with Bunchems
This post contains affiliate links. As an Amazon Associate, I earn from qualifying purchases. I also earn from qualifying purchases made with other brands and programs. See my
privacy policy.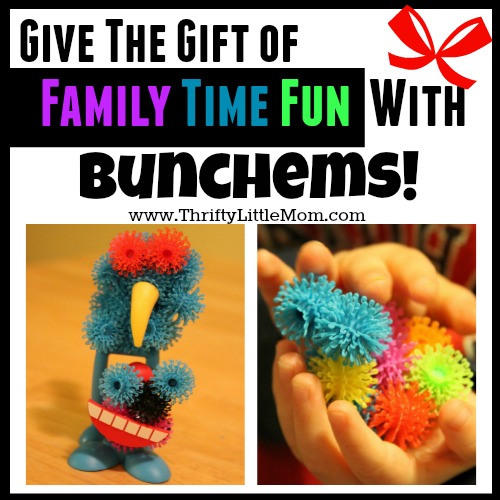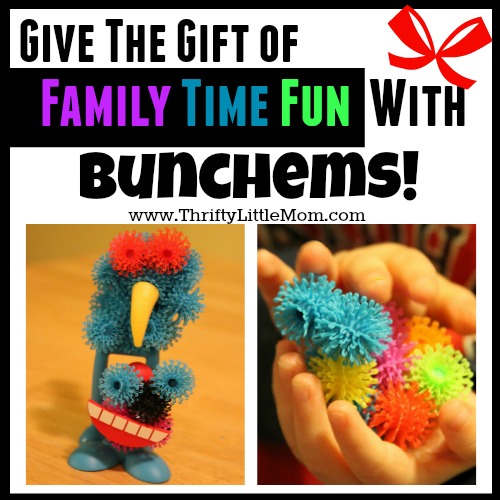 Do you ever find yourself wandering around the toy section on the hunt for the perfect gift for a kid in your life? The options seem endless.  I'm a person who typically searches for educational toys or toys that can intentionally work on developmental skills.  My budget is usually $20 to $25.  A few months ago I started seeing these building toys called Bunchems! popping up everywhere I went.  I was intrigued because from the outside of the box they seem like the perfect mash up of building and molding.  Now that I have a box and we have gotten a chance to play with them, I have to say we are hooked (no pun intended) and here's why.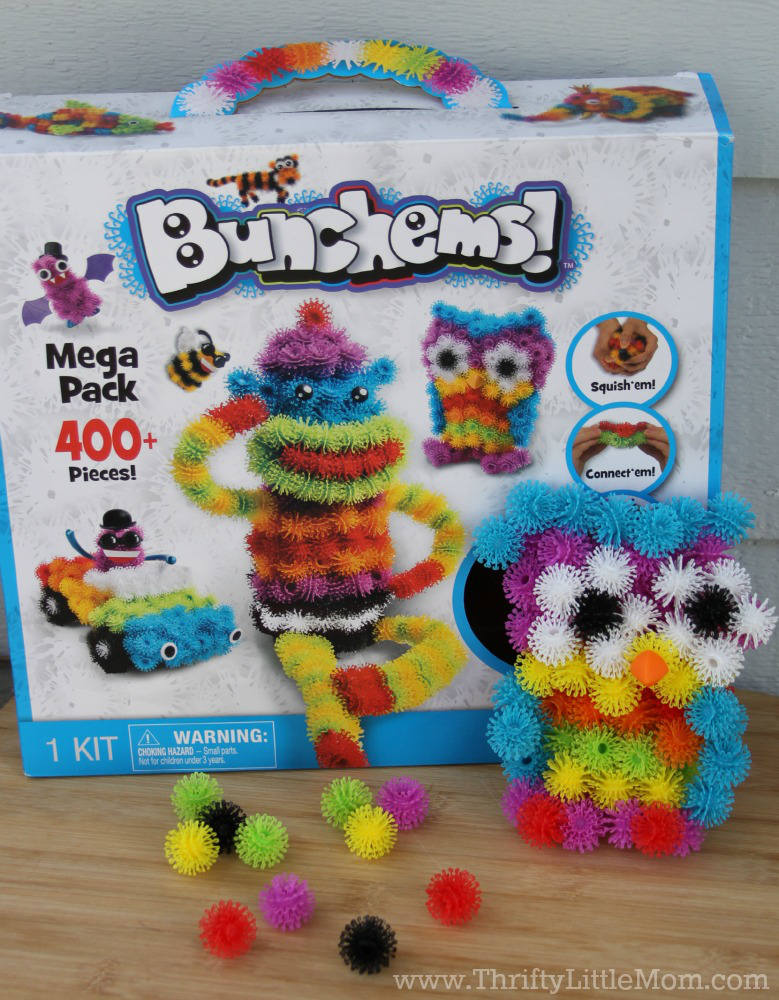 1. They are FRUSTRATION FREE.
In this closeup picture you can see that each ball is made up of a bunch of tiny hooks that gently snag and hook to each other.  Once you connect and twist them they easily stay together but they also easily come apart.  That means my son never gets frustrated when he's playing with these and he can play with them without any assistance.  He easily connects and molds them into his own fun creations over and over again.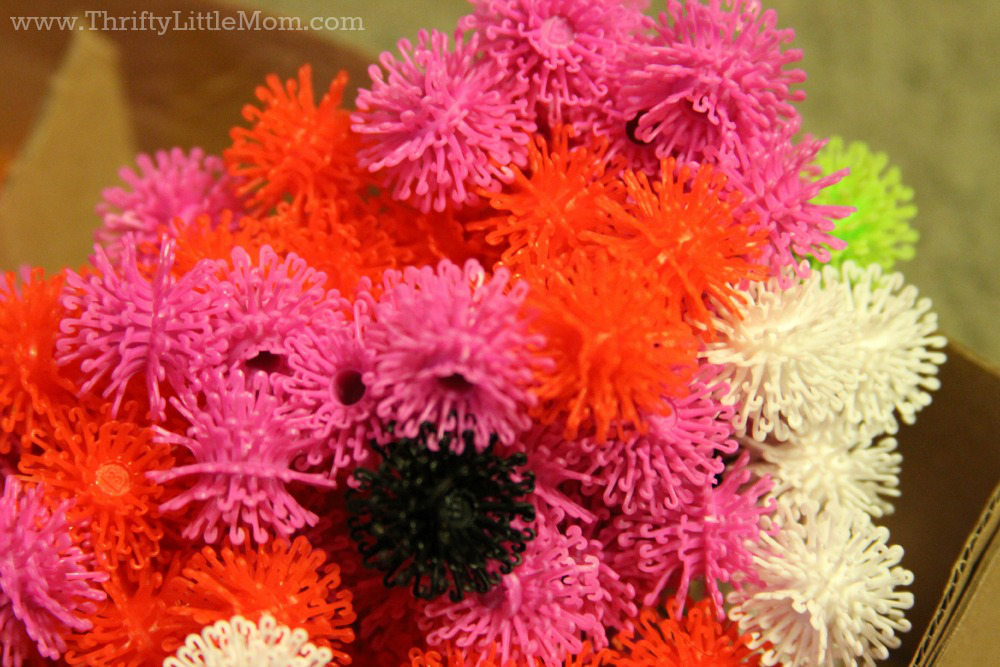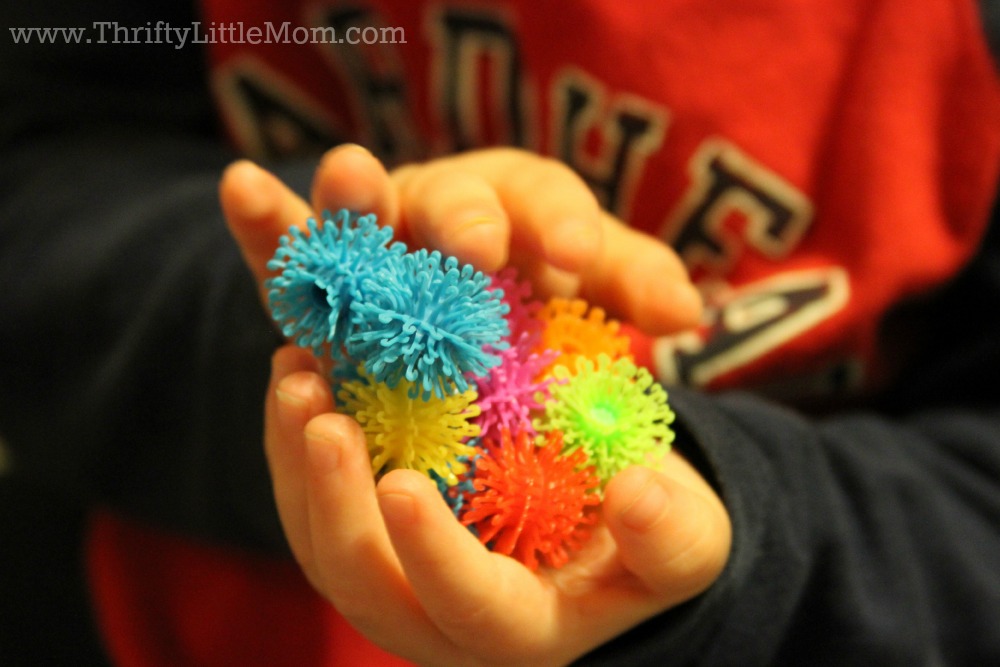 2.  They work on FINE MOTOR skills.
Toys that get my son pinching, pulling, connecting, twisting and pressing make me happy because I know that it's strengthening his fingers as well as his hand-eye coordination.  They are easy to put together while challenging at the same time.  In order to add the accessory attachments my son has to press the small stem on the accessory into the hole in the Bunchems.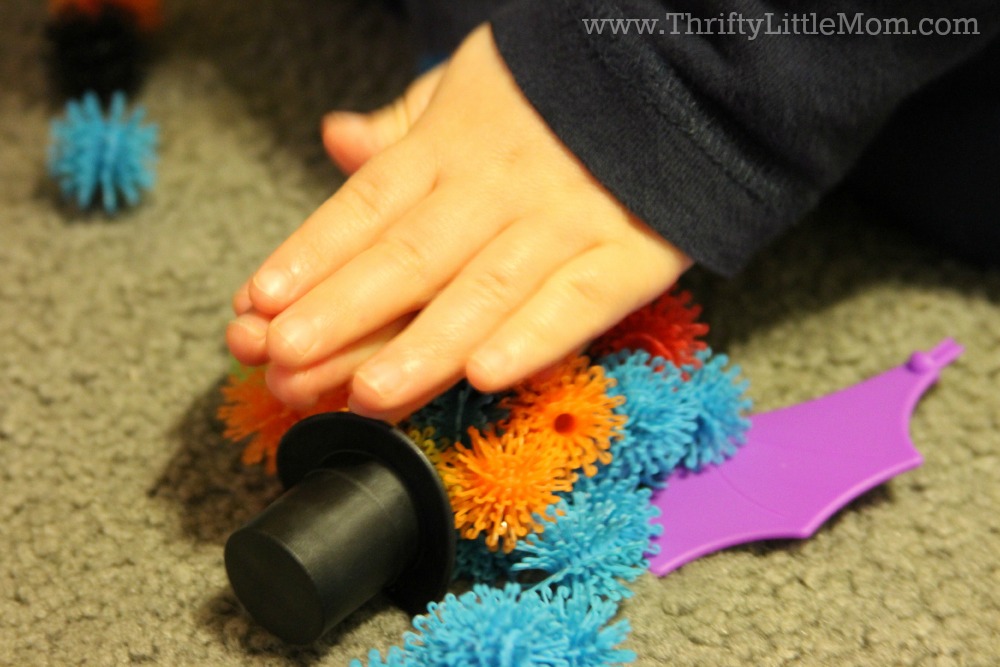 3. They are an activity that we can do TOGETHER.
Even though this activity is simple enough for my 4 year old, my husband and I really have a good time creating with our son.  We hang out together on the floor or at the kitchen table and spend 30 minutes to an hour just creating fun and silly things.  My 4 year old is by far the most creative but I'm really impressed with the fun things my husband comes up with too!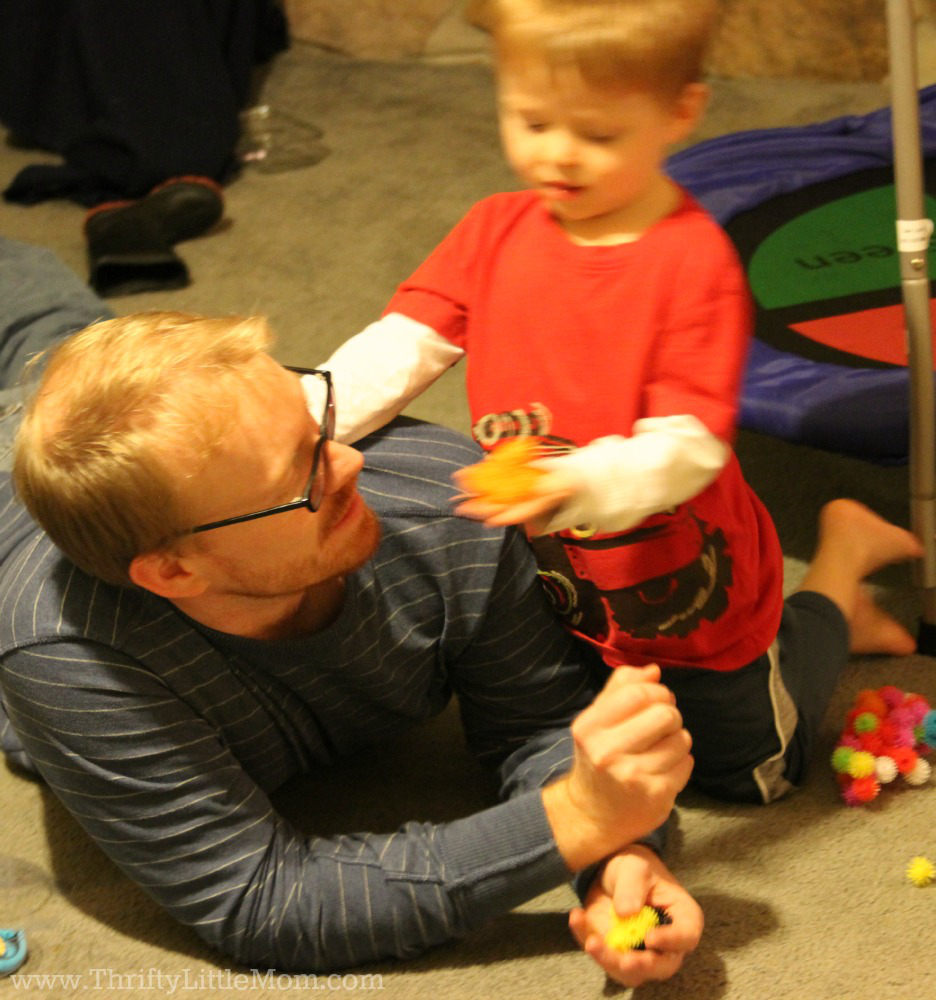 4. They inspire our CREATIVITY.
I really enjoy spending quality time with my family without a screen on.  No TV, no tablets, no phones.  This is one of those activities that is fun to do together, allows us to play and be silly while most importantly being present and focused on each other and our creations.  We start with a big pile of colorful balls and turn them into unique creatures and creations in just a few minutes time.  The Bunchems Mega Pack allows you to build 36 amazing 3D creations including: owls, bears, octopi, cars, monkeys and more.
When I'm home with my son during they day I will often pull these out to work on sorting, colors, numbers and patterns.  Often I'll challenge him to sort them by color.  Then I'll make a pattern that he tries to duplicate.  Beyond free play these little toys make excellent learning activities masked as fun play.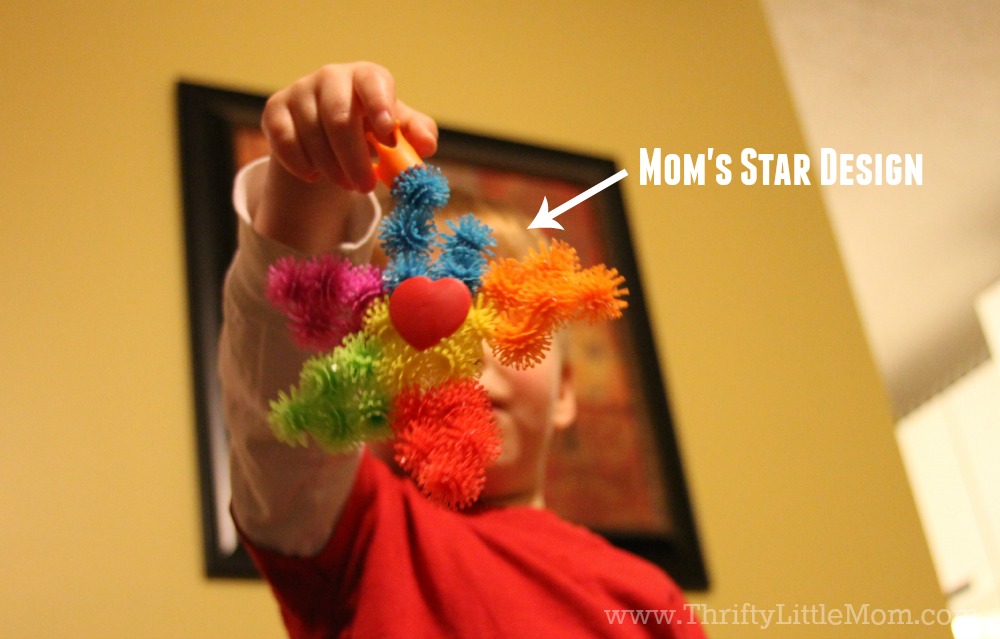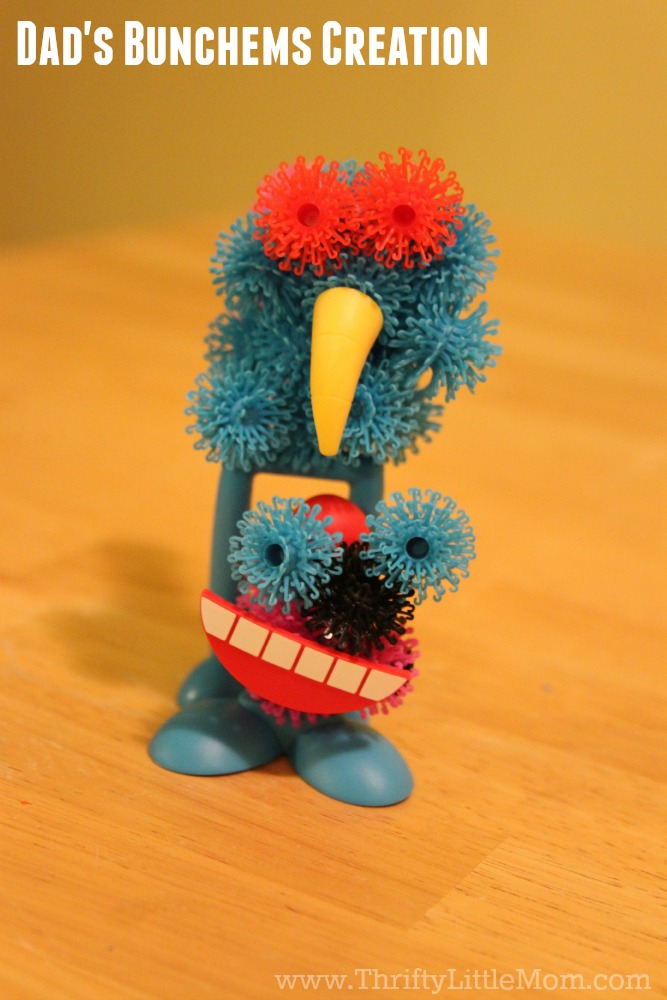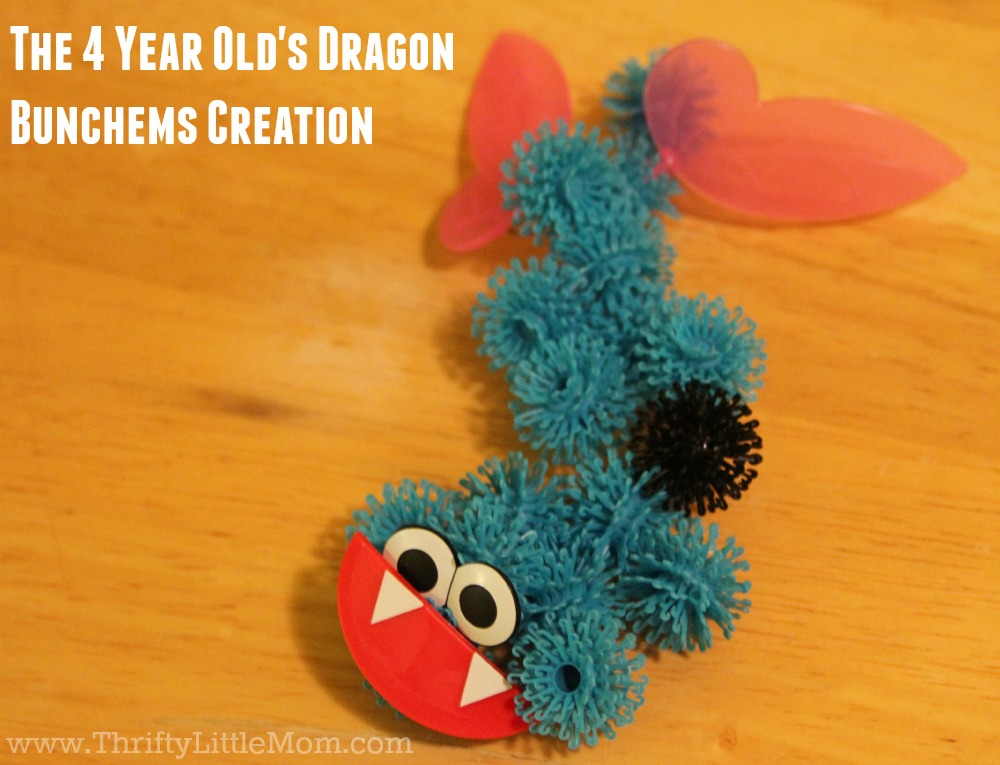 5. They are EASY to clean up.
One of the reasons that I love this product is that they are so quick to clean up.  Because they connect together so easily you can simply tap a small handful of the Bunchems to the stray ones and they get snatched up in a flash!  Your child can quickly clean up after themselves in just a few minutes.  My son likes to bundle them all together as he cleans and put them back in the box.
I find the Bunchems packs to be the perfect price point for gifting.  If you are heading to the store in search of the perfect gift for a child you know, consider gifting a box of Bunchems!  These really are a fun toy for the whole family!  If you want more information on how these fun little balls work, check out this Bunchems video!
I was selected for this opportunity as a member of Clever Girls and the content and opinions expressed here are all my own.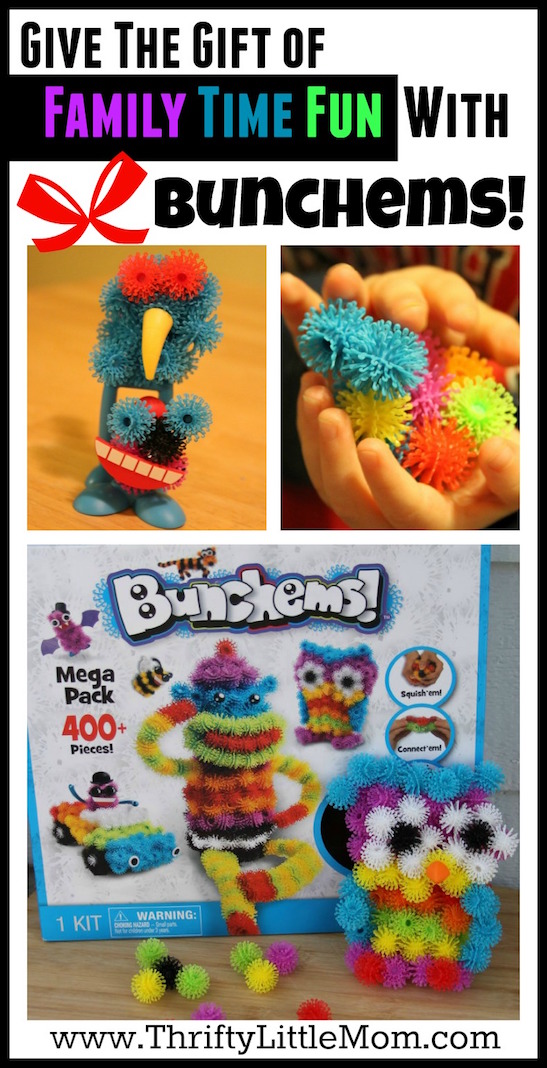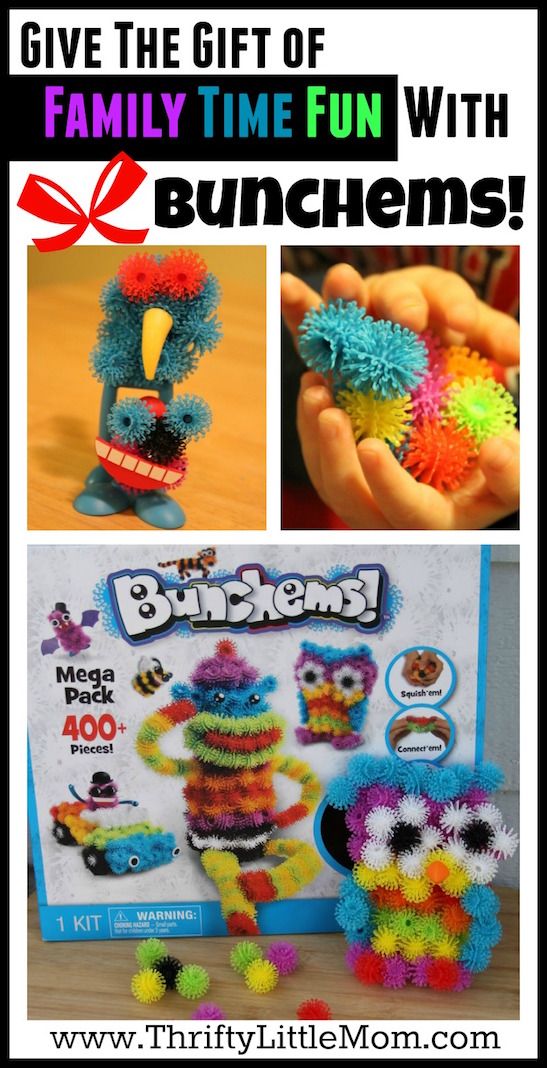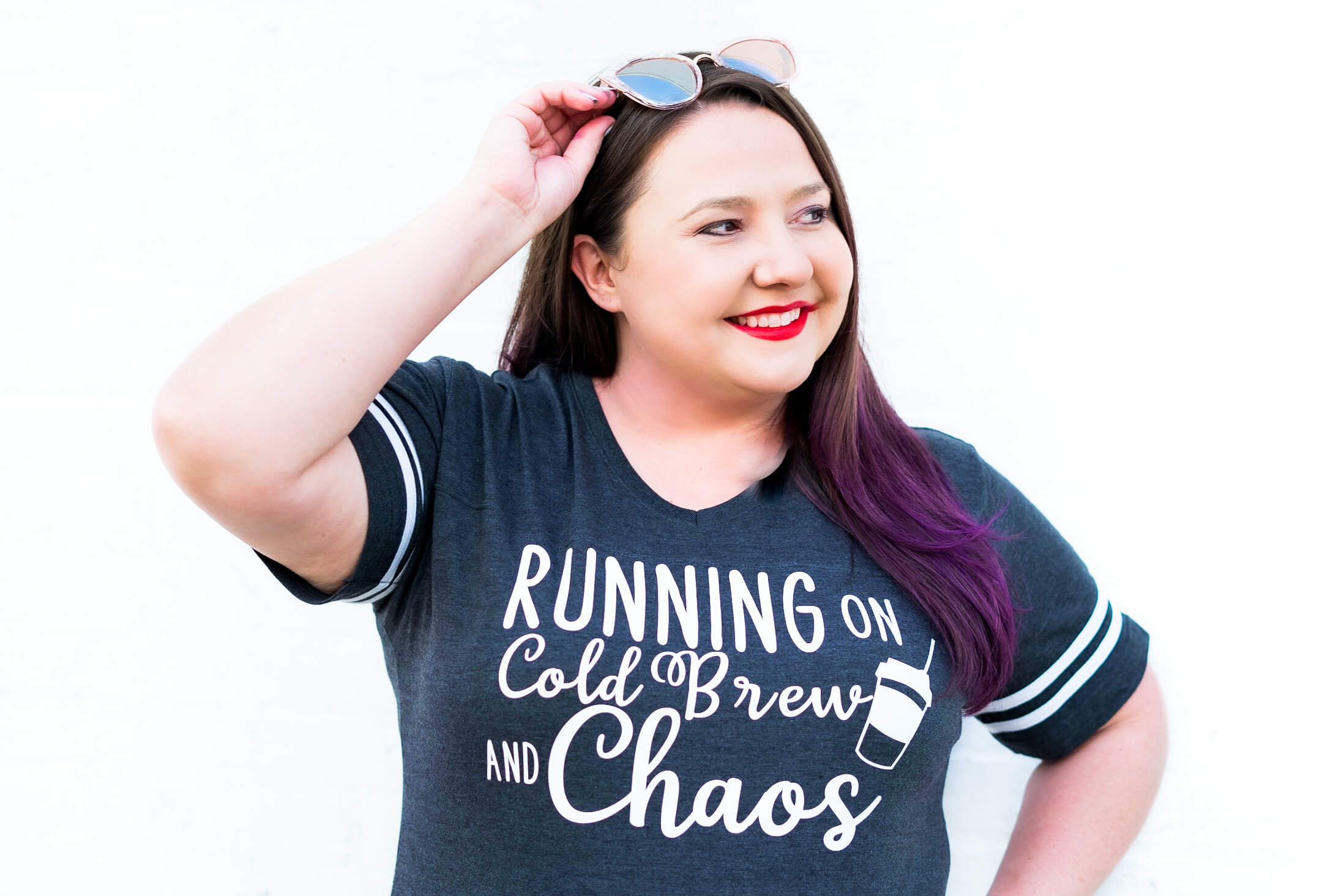 Kim Anderson is the organized chaos loving author behind the Thrifty Little Mom Blog.  She helps other people who thrive in organized chaos to stress less, remember more and feel in control of their time, money, and home. Kim is the author of: Live, Save, Spend, Repeat: The Life You Want with the Money You Have. She's been featured on Time.com, Money.com, Good Housekeeping, Women's Day, and more!