This post contains affiliate links, if you click the link and make  purchase, I receive a small commission that keeps this blog up and running! View my privacy policy here.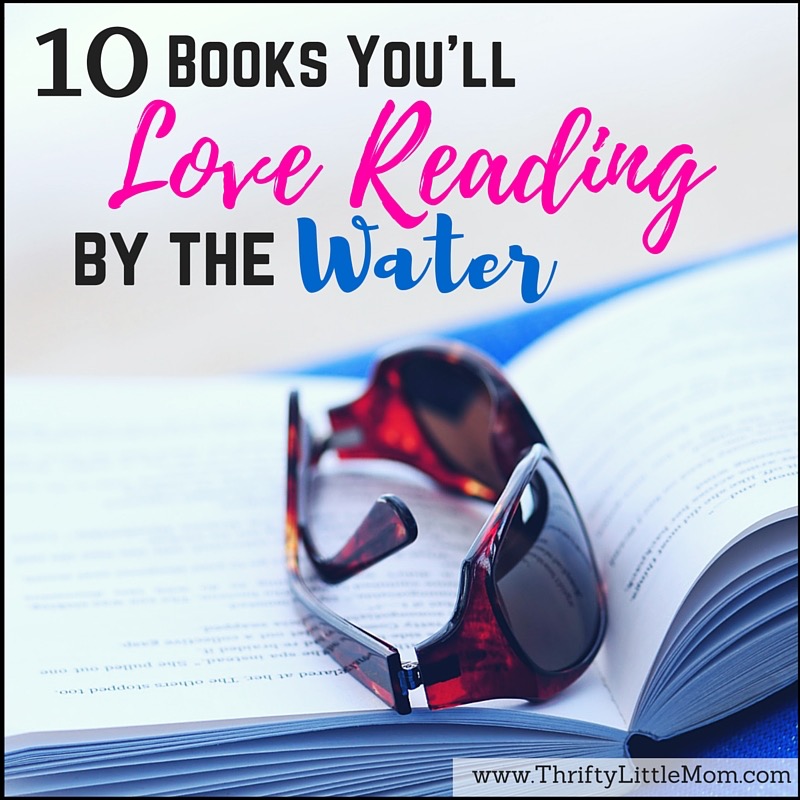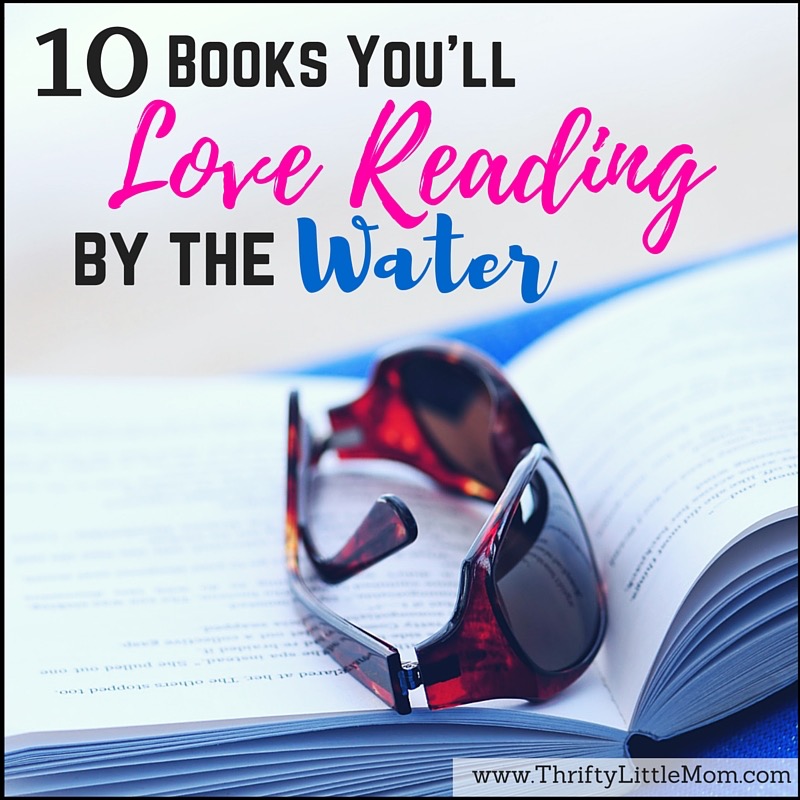 Summer is here and that means vacations and pool time!  One of my favorite things to do by the pool or the ocean is get lost in a good book!  Whether you're looking for a fiction escape or a non-fiction learning experience, here's a great list of ideas for you to consider!
I personally have switched to ebooks because they are thrifty and my Kindle Paperwhite, 6″ High-Resolution Display (300 ppi) with Built-in Light, Wi-Fi is just WAAYYY easier to pack and carry around in my tote bag!  I used to use the Kindle Fire but the screen was so shiny that the reflection made it hard to read outdoors.
However, if you don't have a Kindle you snag the Amazon.com  FREE Kindle Reading App on Most Devices
 and you can read your ebooks on whatever you do use from cell phones to iPads to tablets!
Now that you know your options, here are my favorite picks:
So here's the truth about me: I feel like real adult life has enough problems and dramas of it's own so you may find lots of books on here that fall into the teen fiction category.  Fiction geared toward teens has a purity and fun spirit that I like and seems less messy and complicated than adult fiction.
1. Redeeming Love
This is one of THE BEST love stories EVER.  Seriously.  This book has been around for awhile but if you've never read it, I promise you that you are in for an amazing (non-raunchy) love story that will make it hard for you to put the book down!   This is fiction aimed toward an adult audience.

2.Legend
 (Series)
This is a series of books about a United States in the future where the country is split and people are starting to take sides out of fear, rebellion and power.  The two main characters, June and Day are two teens from different socio-economic and status backgrounds but share a particular gift that makes them a threat and a value to the people in power around them.  This book is full of crazy conspiracy, a love story as well as twists and turns that have me rushing through the series to find out what happens.

3.Divergent (Divergent Series)
Just like in most situations, these books are better than the movies.  So if you've seen the movies, don't skip the books.  This is another series about future dystopian society.  In it, at a certain age, teens are put through trials to discover what their particular strength is and how they will use those strengths to contribute to society. Depending on what that strength is, they can stay with their families or leave their factions and go to another.   
But what if you're divergent?  What if you possess skills that make not perfect for any one group?  Then you become a threat.  This is the story of Tris Prior and how being a threat changed her life.
I loved this New York Times best selling book series but again the movie was TERRIBLE so don't see the movies, read the books.  My husband even read this book series and he is NOT a reader which says a lot.  Imagine if you merged The Hunger Games with Lord of the Flies and Lost.  That would be this EXTREMELY interesting dystopian book full of mystery, suspense and intrigue.
Thomas is a teen boy who wakes up in box not remembering anything but his name.  Suddenly the box begins to move and when it stops, Thomas finds himself face to face with a small community of other teenage boys trapped in strange place where they are learning to survive.  The only way out is through a massive, ever changing maze that no one has ever survived.  One day the box comes back for the last time and it contains a girl (the only girl who's ever come to their world) with super terrifying message.
Go get it right now.
5. The Hunger Games (Book 1)
I'm almost positive that you've heard of this series and you may have even taken your tweens to see it at movies.  Even though I loved the movies, the books are still SO MUCH BETTER.  In this series, a girl named Katniss Everdeen lives in a dystopian society that is split into districts that each produce some sort of resource for the whole country.
Most of the people in each district are suffering, starving or trying to survive while the people in the capital have it all!  They have comfort, food, shelter, parties and extravagant lifestyles.  To keep the districts in check and prevent them from rising up against the capital and it's President the government enforces "olympic type" games called The Hunger Games where they randomly choose kids and teens from each district to battle to the death with one victor remaining.
In this story, Katniss Everdeen volunteers in her sister's place to be chosen for the games and has no idea what that one choice will do for an entire nation of lost, helpless people.
My husband read this series BEFORE I could finish it.  Again, he's a non-reader type so that says ALOT.

6. Graceling
This is a fantasy-adventure about a girl born with a particular gift.  Most people's gifts are for something beautiful like art or swimming or dancing but Katsa gift is killing.  She has to figure how to escape her job as a thug for the king and learn to use her skill for good and understand her gift.  And what would a strong female lead book be without a strong romance to follow?  It's got a little of everything for the fantasy-adventure loving type!

7. Twilight (The Twilight Saga, Book 1)
Vampires, werewolves and love triangles.  It's a sci-fi must read.  The movies SUCKED in comparison to the book so please DO NOT JUDGE the book by the movies.  It's an oldie but a goody if you've never turned the pages of this series.  And even if you have, it's never too late to read them all over again blocking out the faces of Robert Patterson and Kristen Stewart and remembering the characters you first imagined before they tried to ruin the whole thing. lol
Who doesn't love a good comedic reality love story.  And it's even better if you let the voice inside your head read it with the Renée Zellweger British accent!  If you've enjoyed the movies, give the books a go this summer!
If you want to hope over to the non-fiction genre, try reading this fabulous book that will have you seriously reconsidering why you own sooooo much stuff.  And with your kids home for the summer, you can in-list them in helping you minimize the mess by getting rid of stuff you really don't need.  The book was the catalyst to helping me overcome my beginner hoarding habits.  Super motivating read!
10.Money-Making Mom: How Every Woman Can Earn More and Make a Difference
This is another non-fiction book I'm recommending for any mom out there who is dreaming of doing something in addition to being a mom.  If you have some business idea or concept you've put on the back burner it's time to start dreaming again.  What better time to think about what you want out of life then when you are relaxing by the pool or listening to the crashing waves?
Thrifty Little Mom Reader Recommendations:
Since I'm a stickler apparently for dystopian and sci-fi fantasy type books I asked the readers of Thrifty Little Mom to recommend their own water-side favorites and here's what they gave me!
Borrowed & Blue: Something Borrowed, Something Blue
 –
This is two novels that tell one love story of betrayal, friendship and forgiveness.  Click the Amazon.com link above to read the whole description.

Jennifer Weiner Books- Apparently they are all good!

Getting Your Hands on Unlimited Ebooks:
I'm kind of Amazon Ebook obsessed if you can't tell but one more thing.  If you are a serious reader you should consider the Amazon Kindle Unlimited 30-Day Free Trial
 and save some big bucks if you plan to do a ton of reading this summer!  The first month is free so you can try it out and you cancel anytime.  It gives you access to unlimited reading from over 1 million ebooks, unlimited listening to thousands of audiobooks and can be read on any device for around $9.99 per month. (Which typically is the price of just 1 ebook so you do the math on that one!)
If You Hate Reading- Try Listening
My husband and I have had an Audible membership for almost 6 months now and we enjoy it!  It gives us something to listen to on long car trips together or just on my husbands daily commute.  So if you'd rather bask in the sun and listen to a story than get a book tan line on your face, consider trying Audible free for 30 days and Getting Two Free Audiobooks
.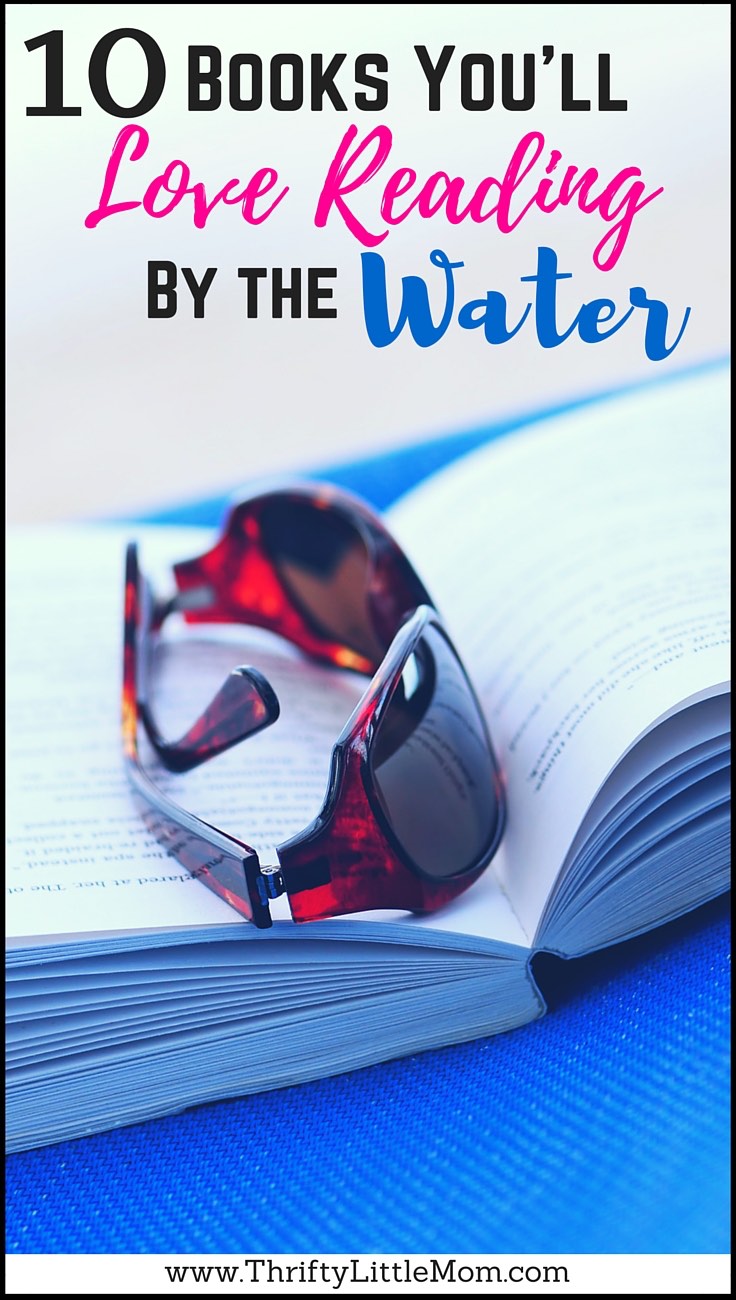 Subscribe to my emails + get an all access pass to my printable library!
Get access to my printable gifts, party planners, cleaning lists and more! Be the hostess with the mostess!
Don't forget to check out what's in the resource library! https://thriftylittlemom.com/thrifty-little-mom-resource-library/ Password: Thriftyprints