The Top 10 Blogging Tools I Use To Make a Full Time Income Online
This post contains affiliate links. As an Amazon Associate, I earn from qualifying purchases. I also earn from qualifying purchases made with other brands and programs. See my
privacy policy.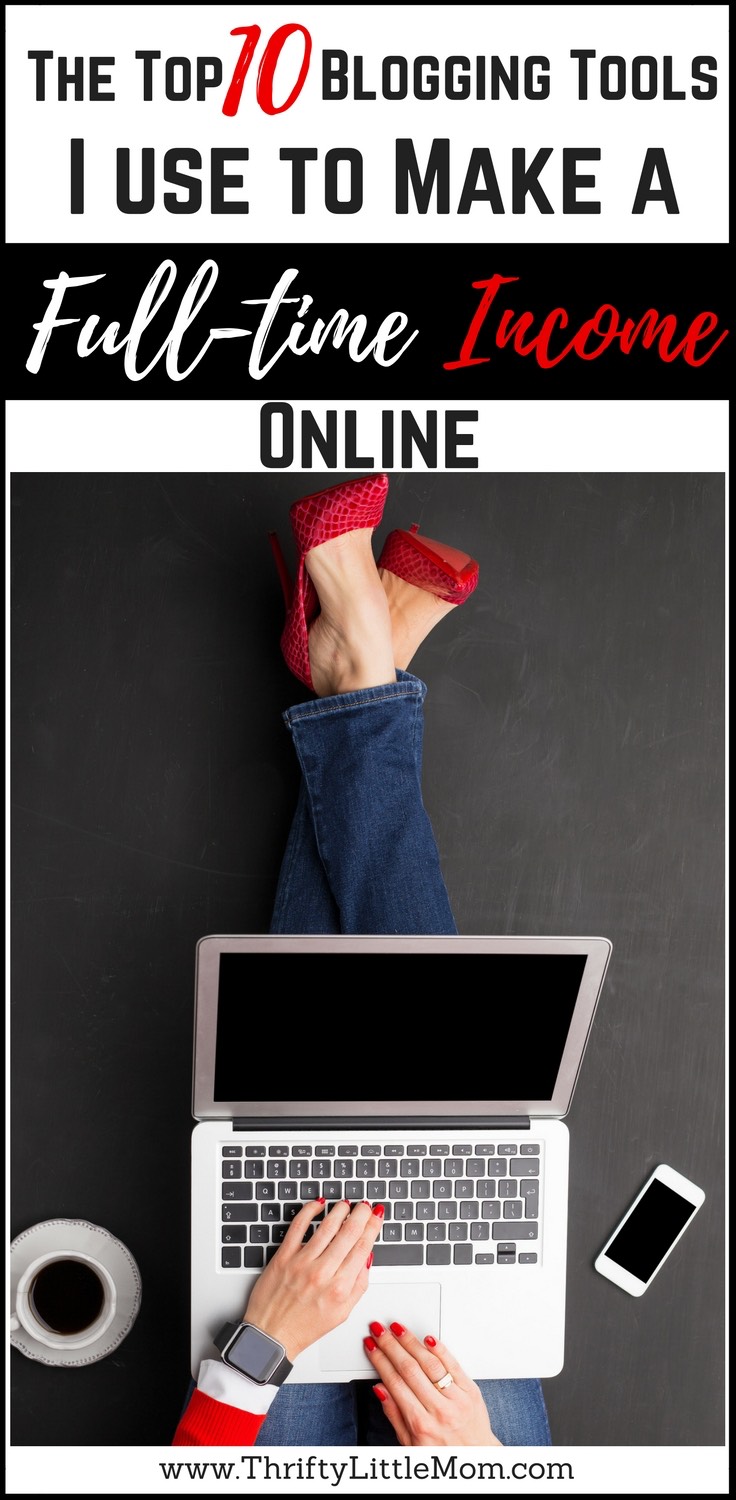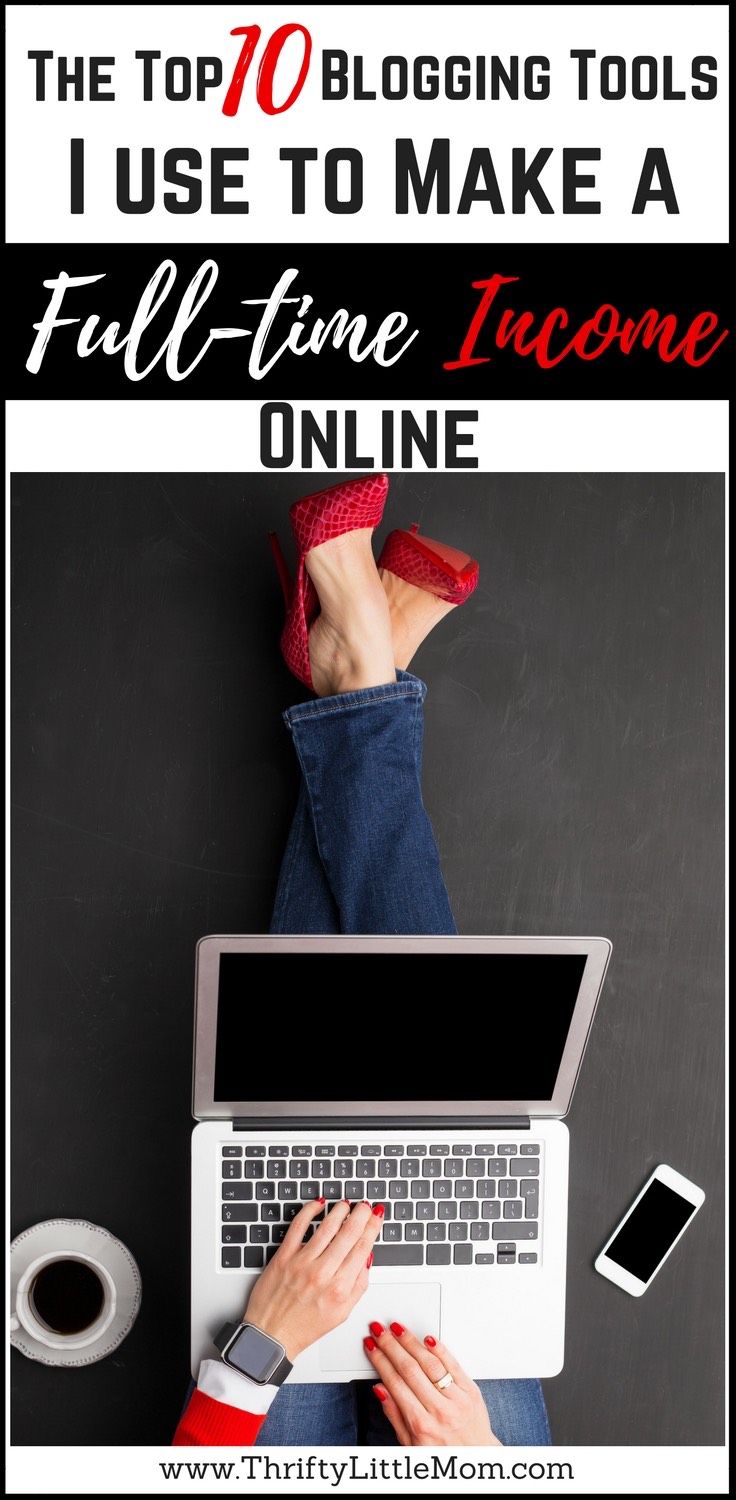 Just to introduce myself, my name is Kim Anderson and I've been blogging for 4 years.  My original goal was to add value to people's lives but my secondary goal has always been to make enough money blogging that my husband could leave his full-time Electrical Engineering job and pursue his own passions.  In January of 2017 that became a reality and we made the big decision to live on my blogging income so he could ditch is commute and be home with me and our 3 kids while working on his own blog and YouTube channel!  Over the years there have been key tools that got me and my family to this place and these are the secrets to my success!
As you go through this list, you may find that you are already using some of these tools and that's AWESOME! You are well on your way to crushing it with blogging. But if you haven't heard of these and they meet some need you've been pondering in the back of your mind, by all means click the link explore these tools and services.
Most of them are pretty darn thrifty while others do require a little bit of an investment. But if you are treating your blog as a business, there will come times when you need to invest a little in tools or courses to help you take your blog to the next level! Some of these tools have eliminated the need for me to hire an expensive virtual assistant. The best part- you can talk to your CPA about writing those items off come tax time!
Is your blog self-hosted? If it's not, that means your blog is running off a free blog platform like Blogger or WordPress.com. Your URL may say something like www.JellyBellyTelly.wordpress. com or www.JellyBellyTelly.blogspot. com.
Unless you are paying for web hosting, the truth is that you don't actually own your blog! GASP! Now that may work a little while but if you ever decide to run ads on your site you'll most likely need to be self hosted. Also, blog platforms like the ones I mentioned are sort of like parking your blog on a spot of land you don't own. If they choose to close down that service, your blog is gone! The first step in taking your blog to the professional level is getting your own domain name registered and having your own web hosting service.
I highly recommend Bluehost because they are well-known and have excellent customer service! Once you're in, you can switch to using a WordPress.ORG site and chose from all kinds of great DIY templates or hire a designer if you want!
On the other hand, if you are super flaky and aren't sure you'll actually stick with blogging, don't spend the money. Just keep blogging on your free platform until you decide.
When I started blogging my strong foundation of guidance and information came from a blogger named Ruth Soukup from Living Well Spending Less. She is an extremely successful blogger. Part of the reason I got excited about blogging was the fact that she was able to replace her husbands engineering income. That was HIGHLY appealing to me.
Her Elite Blog Academy course and other resources literally helped cut my learning curve WAY down because she teaches everything you need to know in her course about how to make a full-time income with your blog and how to grow it! I now make a full time income from blog because I practiced everything she taught me to do!
This course is self-paced so you can complete it in your free time (and even in your pajamas). I work through this course regularly after my kids go to bed. Right now, if you sign up for the EBA email list, you can get Ruth's ebook, "7 Surefire Ways To Boost Your Blog Income Overnight" for free! The course only opens up once per year, so make sure you are on the email list so you know when it opens up again!

This was something that I literally by-passed for 2 years because I didn't feel like I had anything to say on a weekly basis but what I know now is that your email list is your MOST IMPORTANT ASSET as a blogger or online content creator.
Email is how you build relationships with your tribe and this is how you get products into their hands that they need most! So now I take this seriously and decided to invest in the tools and capabilities that Convertkit offers because it, unlike many email services, is built for bloggers. So the tools are designed to help you do what you do best!
I love the opt-in forms you can create and add right to your site with plugins as well as the ability to track, send and create all sorts of campaigns without needing a degree in computer programing! All my blogging friends have switched to this service!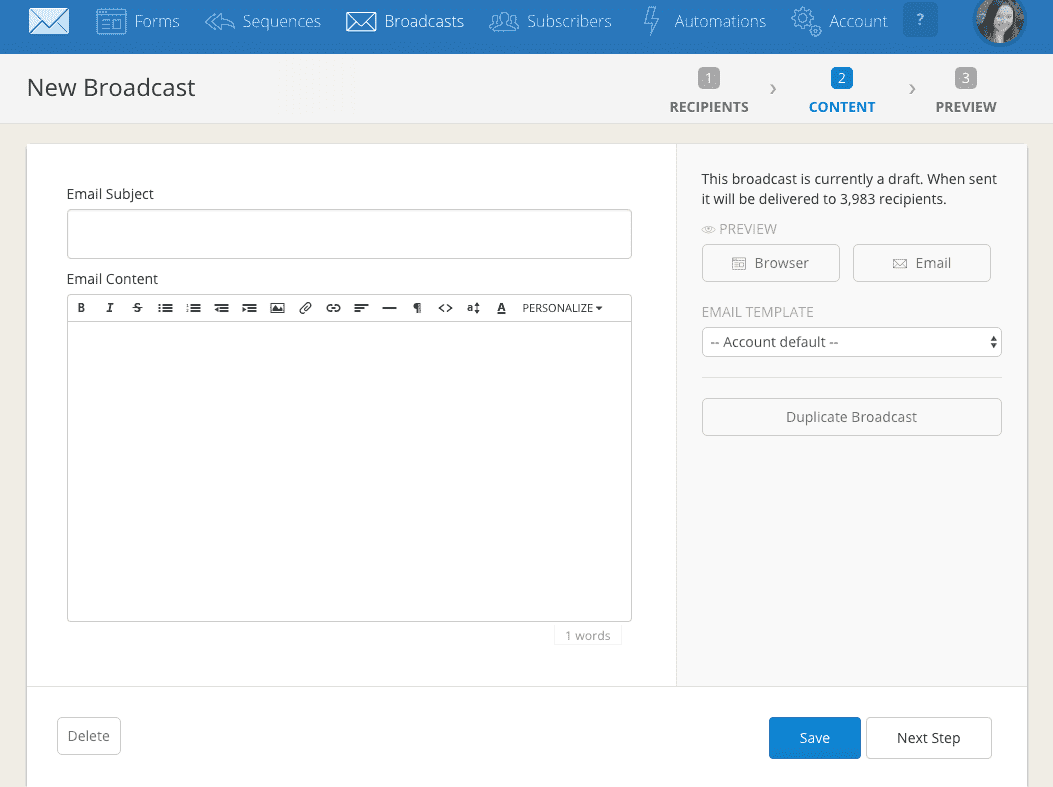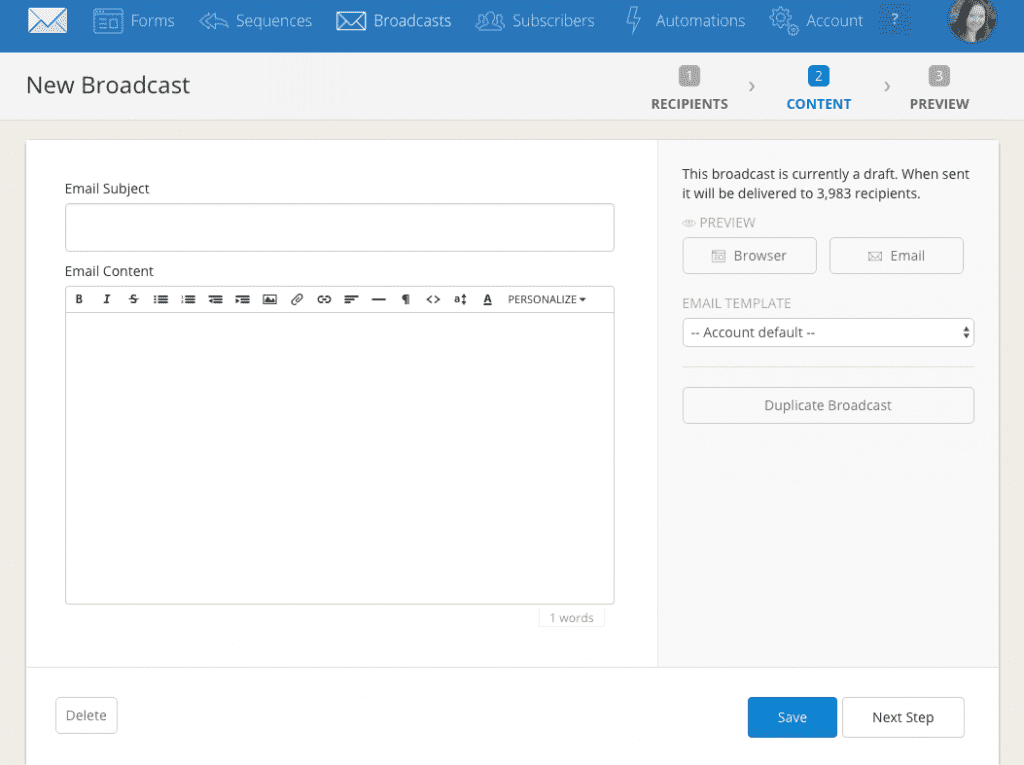 4. Rosemarie Groner's Cheat Sheets
You may or may not know Rosemarie Groner but this gal grew her blog from $18 a month to $30,000 a month in 18 months.  Yes, $30,000 a month.  She has created some awesome blogging cheat sheets to help people imulate what she did to increase her income to that level.
The Core Affiliate Strategy-  If you have a solid email list of at least 2,000 people, The Core Affiliate strategy teaches you how to sell to your list in an effective, efficient and non-slimy kind of way.  I use it myself all the time and it's super helpful because it's simplified and super easy to follow in the form of short cheat sheet type booklet.
Pinterest Strategy Guide- I can't tell you how many bloggers that I know that have used this guide to grow their blogs to 100,00 + pageviews a month!  I use the same strategy myself and I get up to 600,000 pageviews in a month!
I love her guides because they are super simple to follow, step by step and teach you exactly what she knows and exactly what she does to be successful!
5. Blogging Legal Stuff with Businessese
–
One of the hardest parts of blogging is knowing all the legal stuff. Contracts, negotiations, adding terms and conditions to your site, proper disclosures, CAN SPAM and all the legalese around blogging can be intimidating. Because of this, my good friend and attorney, Jamie, started a company called Businessese where they have created DIY Legal Forms for bloggers.
Just fill them in, print or copy and paste and you're on your way! If you have been looking for some help with this from attorney's who actually understand blogging- this site is for you! They have everything from terms and conditions templates, sponsored post contracts and more. Check out the site to see if they have any items you've been looking for as their prices are extremely affordable!
6. Creating Images Like a Pro-
We live in a very visual world. Pinterest is build on beautiful images. Social media tends to favor images. Images grab people's attention! The fact is, you don't have to be an amazing photographer to create gorgeous cover images for your blog posts! My favorite tools are PicMonkey and Canva.
PicMonkey is quick and easy and I use mostly for creating watermarks on my blog photos. It has a free version and a yearly paid membership that's super reasonable. I feel that it is the most user friendly when editing images I create for my blog posts. The down side is that PicMonkey doesn't save the images you make online, you have to be sure to save them yourself. Which also means that once you close PicMonkey out in your browser, your creation is gone!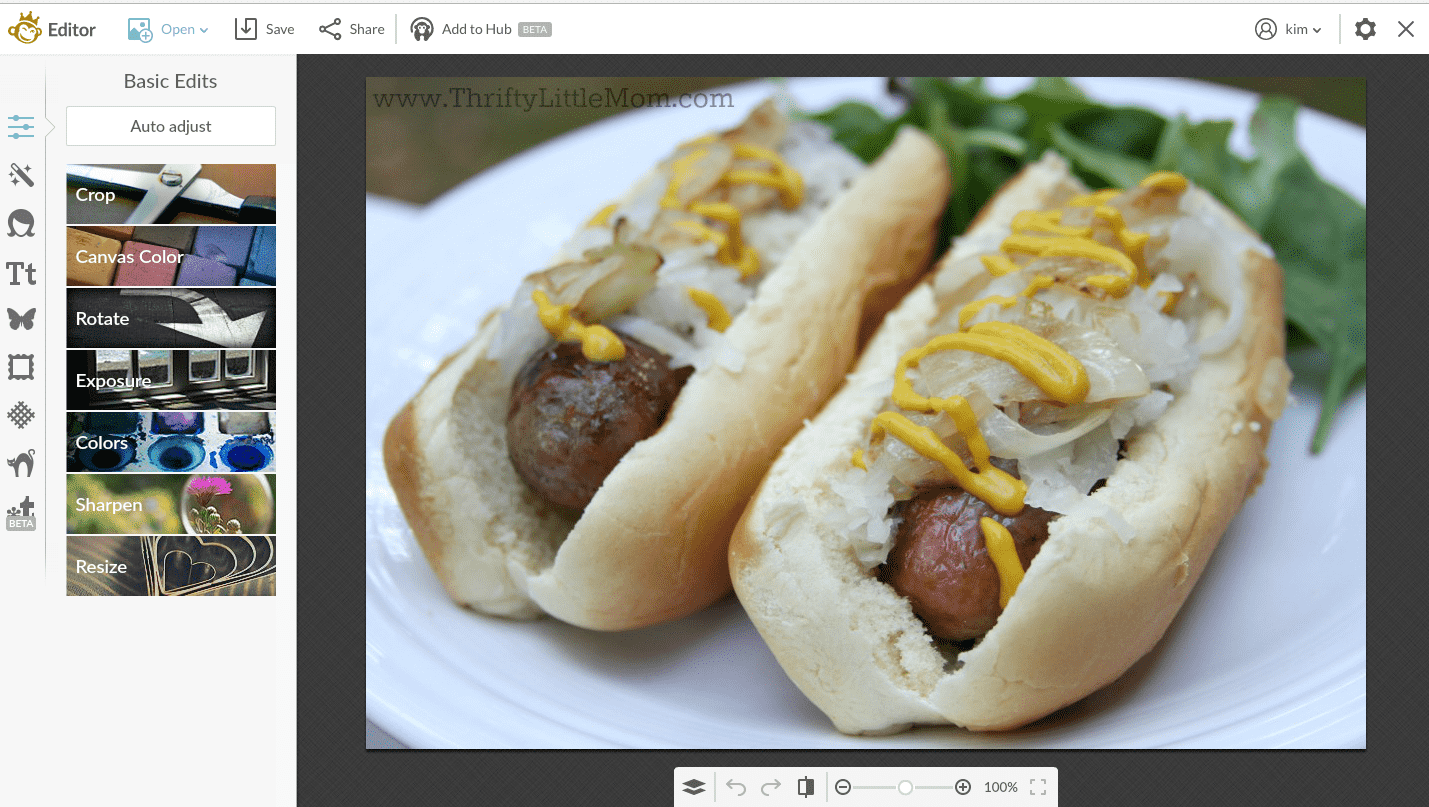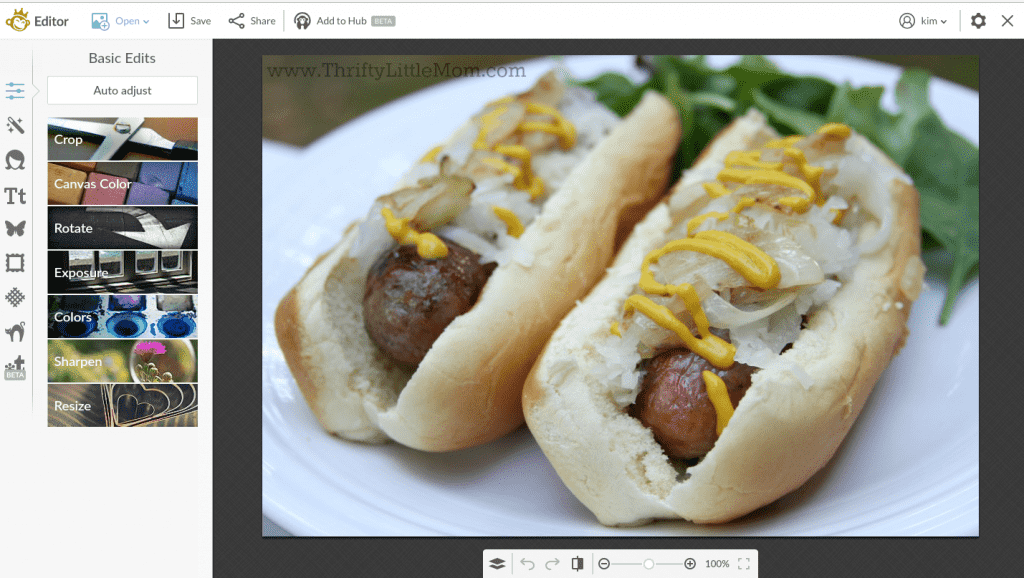 Canva has a slight learning curve but I love that I have access to thousands of gorgeous stock images that only cost $1 and I know I have the rights to use them. Plus Canva saves your creations so that when you leave the site you can always go back and edit them later.
If you're to the point where the accounting and bookkeeping side of your small business has you extremely stressed out, Mazuma USA can help. I literally upload my business bank statement to my MazumaUSA dashboard and they do all my bookkeeping for me and even file my business taxes at the end of the year for one monthly fee.
These are things I would spend hours of my life working on and spend hundreds of dollars having a CPA complete. AND THEY KNOW ABOUT BLOGGING and taxes!! Which is super hard to find where I live!
They do bookkeeping each month and keep me up to date on how my business is doing financially! If you really hate accounting, you can send all your receipts into them in a purple envelope and they will handle it for you!
If you sign up, be sure to tell them Kim Anderson from Kim Anderson Consulting sent you!
8. Pinterest Scheduling-
Boardbooster is one of the best Pinterest scheduling tools I've used because instead of having to manually pin on a daily basis, I literally load the content up and Boardbooster will ship it out on the schedule that I set and even let me set it to avoid accidentally spamming a group board with all my own pins. It becomes totally and completely automated. You can try it out for free and the lowest plan starts at $5 per month! Totally worth it!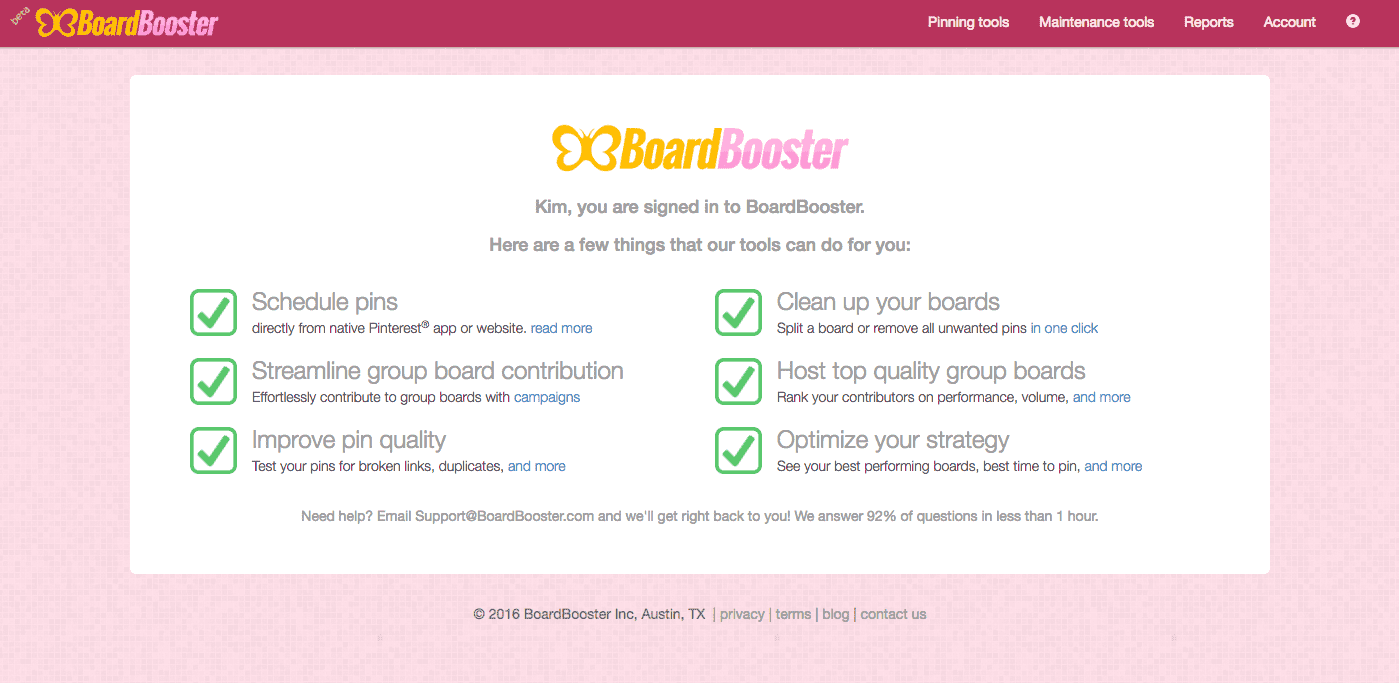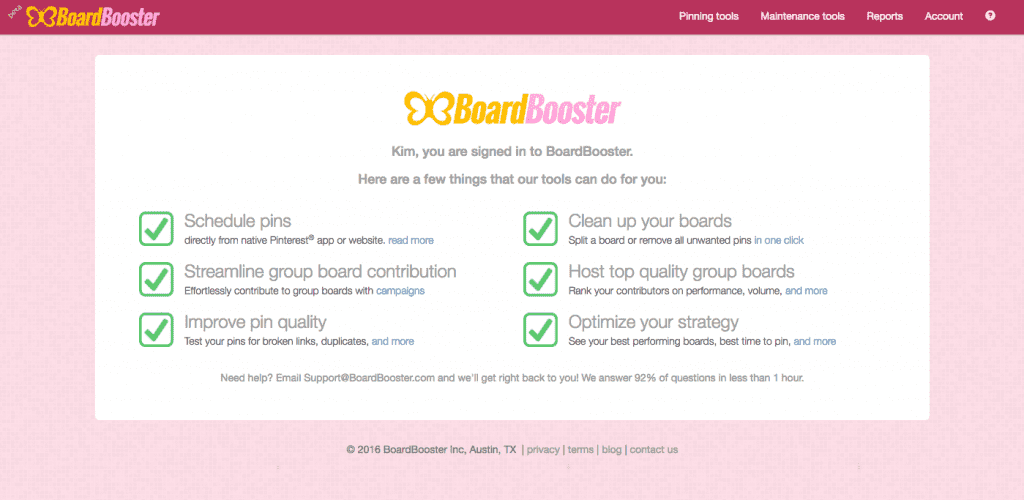 9. Facebook Scheduling-
Meet Edgar is my newest most favorite tool. I no longer need a Facebook virtual assistant to run to my fan page because Meet Edgar lets me create a library of tried and true content that gets sent out everyday on a schedule I create! I can even grab the feeds of my blog and my other blogging friend's blogs and send their content out to Facebook and Twitter daily without having to manually schedule any of it! It's AMAZING!!!!
These online courses range from Free to $40. But again the benefit is that they are self-paced and you can find photography courses on everything from food to DLSR 101! Plus if you're a busy mom like me, being able to do the courses from home in margins of your life is super helpful!
So there you go! My top 10 resources that can help you save time, make more money and learn from the comfort of you're living room! Hope you found these helpful. If you have more questions about ANY of these resources feel free to email me!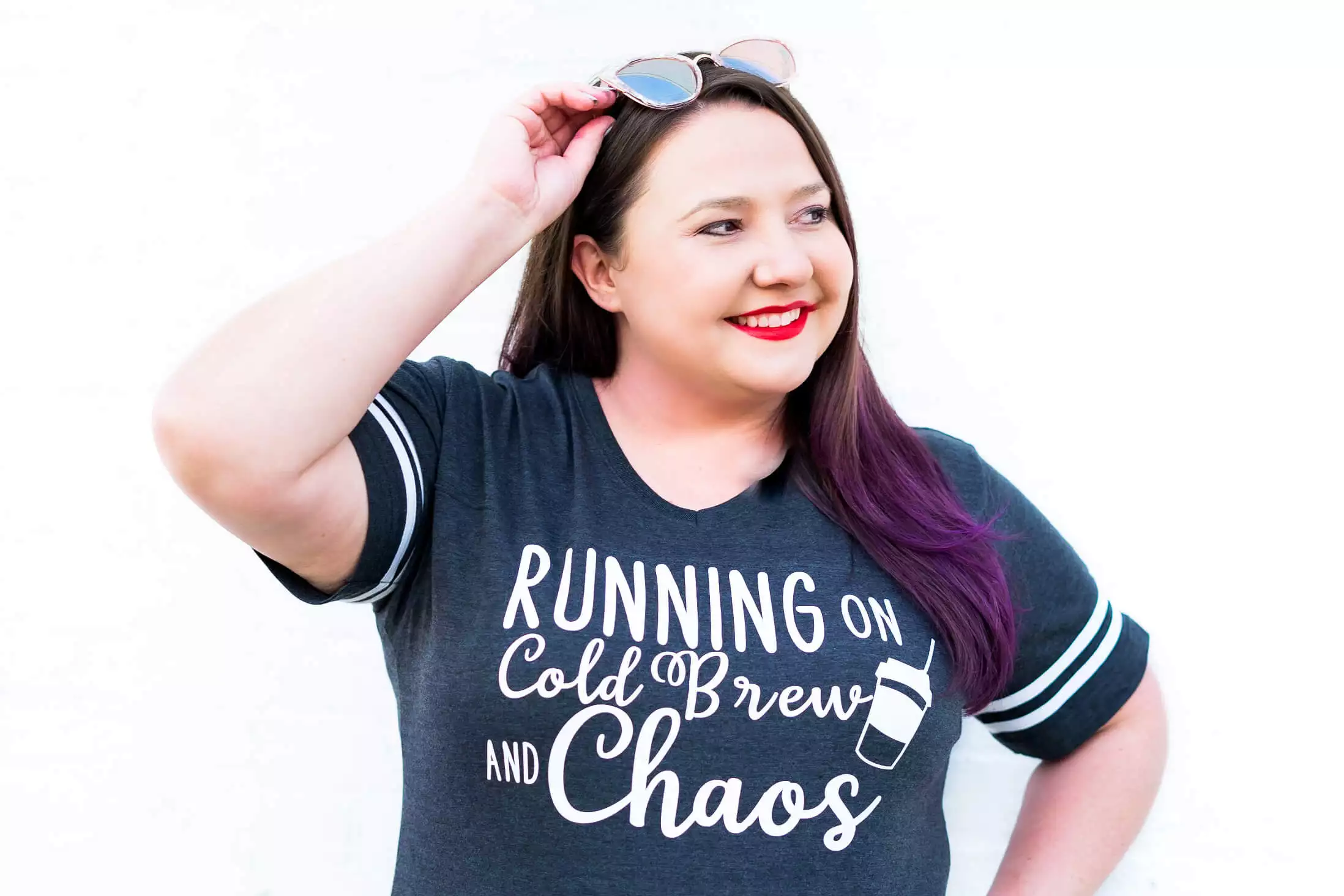 Kim Anderson is the organized chaos loving author behind the Thrifty Little Mom Blog.  She helps other people who thrive in organized chaos to stress less, remember more and feel in control of their time, money, and home. Kim is the author of: Live, Save, Spend, Repeat: The Life You Want with the Money You Have. She's been featured on Time.com, Money.com, Good Housekeeping, Women's Day, and more!