21 Non Junkie Stocking Stuffers For Kids Under $10
This post contains affiliate links. As an Amazon Associate, I earn from qualifying purchases. I also earn from qualifying purchases made with other brands and programs. See my
privacy policy.
One of the hardest items for this momma to find every year is stocking stuffers! Mainly because they are the last items on my list and by the time I get to them, I'm almost shopped out (which is pretty hard for me to do). An sometimes I just forget!
Then I just end up getting my kids a bunch of candy to shove in their Christmas stockings and though they do love candy, I really want gifts that are fun, useable, educational or work on motor skills. So here is my list of the ultimate stocking stuffers for kids that are under $10!
Kids Science Stocking Stuffers
Here are some great stocking stuffers that revolve around mini science experiments!
Art Stocking Stuffers
For those artists in the family, check out these fun items you can stuff in just about any stocking!
Photo Credit: Amazon
These are awesome crayons for older kids!
Photo Credit: Amazon
Lego has created these fun bracelets you can pop on and design!
Photo Credit: Amazon
This is a fun rainbow scratch pad from Melissa and Doug!
Photo Credit: Amazon
Glitter + Smelly pens just can't go wrong!
Kids Bath Toys Stocking Stuffers
There are so many great bath bombs, crayons and in bath fun that you can use to help your kids enjoy bathtime without the moldy toys left behind. Here are my kids favorites!
Kids Building Stocking Stuffers
If your kid loves to build, these options and kits from LEGO are perfectly sized for stockings!
This small kits are usually less than $10 and fit nicely inside stockings!
These are small "quick win" lego projects that come in a bag. You can find these often at the checkout of stores like Target in addition to online.
They also have Lego Friends versions of the quick win projects in bags.
Holiday Gifts Guides For Families
Looking for more gift guide inspiration? Check out my other posts!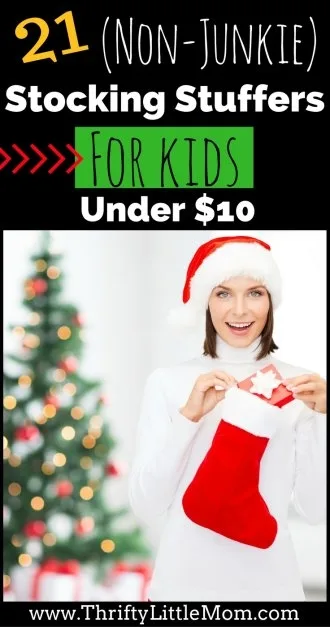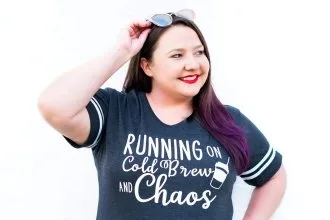 Kim Anderson is the organized chaos loving author behind the Thrifty Little Mom Blog.  She helps other people who thrive in organized chaos to stress less, remember more and feel in control of their time, money, and home. Kim is the author of: Live, Save, Spend, Repeat: The Life You Want with the Money You Have. She's been featured on Time.com, Money.com, Good Housekeeping, Women's Day, and more!