12 Days of Christmas Gift Ideas For Everyone in the Family
"On the first day of Christmas, my true love gave to me…" I certainly hope I will NOT be receiving some bird in a tree. I don't feel like the gifts that go with the song are very desirable. However, you can still enjoy the holiday season with this fun, day by day, gifting regiment. In this post I share 12 days of Christmas Gift Ideas you can use for the whole family depending on how you celebrate.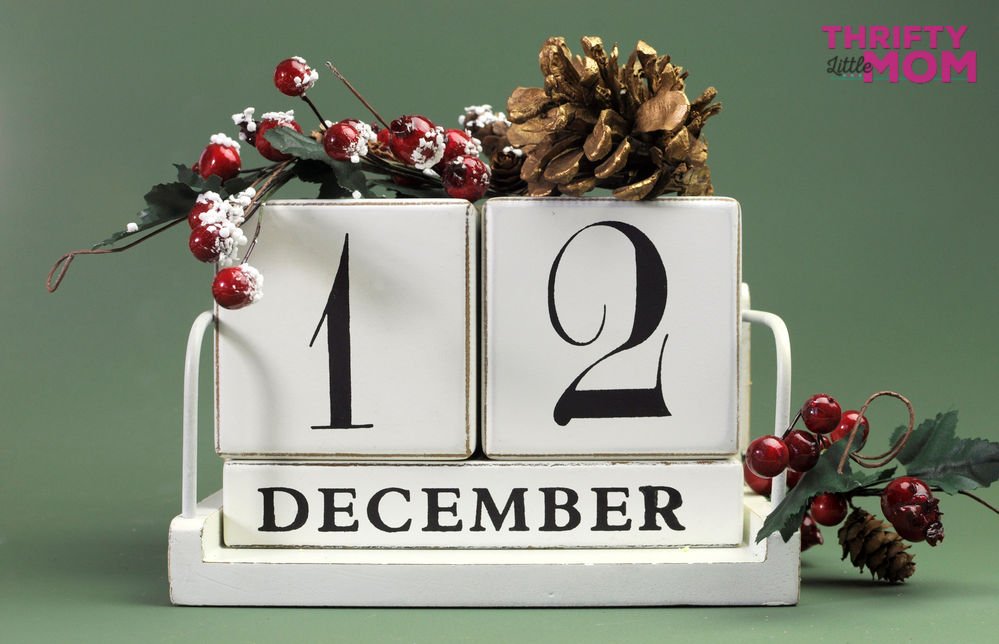 When I was a kid I can remember that my dad had started this tradition with me and my mom. Every day for 12 days he would leave a little gift on the table for us for the 12 days leading up to Christmas. If you want a more in-depth look at this holiday tradition and ideas for how to keep it simple, read my post How to Start Your Own 12 Days of Christmas Traditions.
12 Days of Christmas Gift Supply Sources: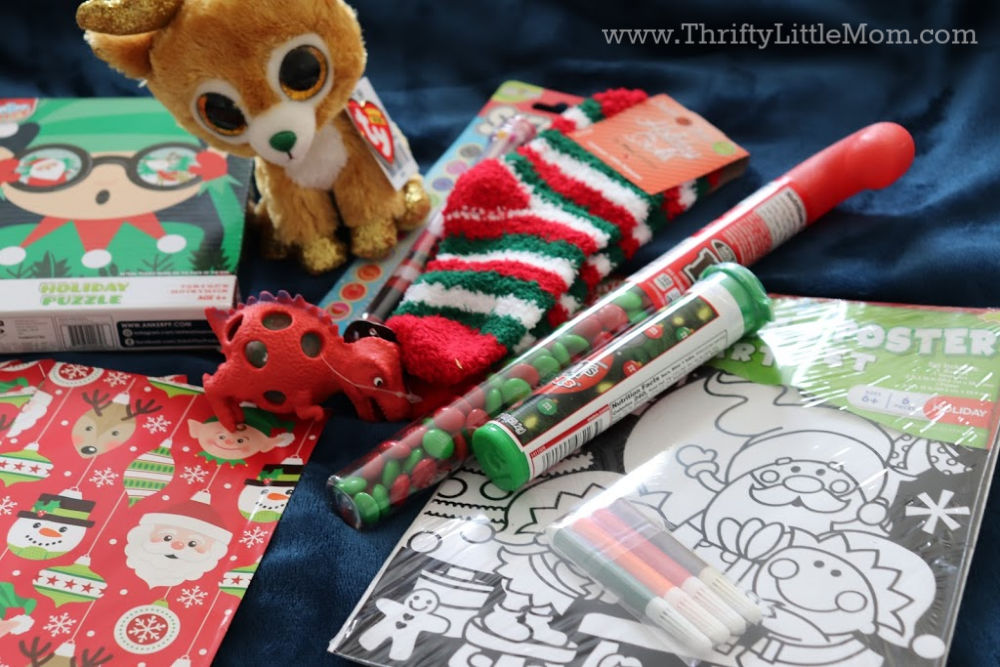 When I am looking for a cute gift or knick-knacks, I have a few places that I consider my "go-to's." I choose these places because they are priced low to stay in my budget, but they also offer a fun selection of trendy and seasonally appropriate items.
Best places to shop for these 12 days of Christmas gifts for friends, family and work colleagues:
Dollar Tree

Target Dollar Stop

Mighty Dollar

Harbor Freight/Northern Tool

Big Lots

Harbor Freight Tools
Thrift Stores

Discount Stores

that are my personal favorite

Amazon- Believe it or not they are moving away from the "add-on" program and you can now get free shipping on small priced items!
12 Days of Christmas Gift Ideas By The Day:
12 Days of Christmas Gift Ideas Day 1:

1 Year Calendar
Because it's just one item, the first day can be just about anything you can imagine that you can buy just one of.
However a calendar can be a creative gift of the end of the year.
December is the last month of the year. It is the perfect opportunity to purchase a one year calendar as your day 1 gift. Pick a calendar that represents the person's interest. There are small ones, planners, or even full wall styles for you to select.
12 Days of Christmas Gifts Ideas for Women: Picking up a great planner for the woman in your life is a great idea. Women tend to be very scheduled; it makes sense to get them a tool to aid in this process. I prefer a planner that has a full month calendar in addition to daily schedule areas.
GoGirl Planner – Best Undated Goal Planner & Organizer for Women to Improve Time Management, Increase Productivity & Achieve Your Goals. Undated – Start Anytime, Lasts 1 Year, A5 Size – Rose Gold
12 Days of Christmas Gifts Ideas for Men: Get the man in your life a desk calendar that speaks to his interest. Whether it is cars, fishing, or fun facts, there is a desk calendar that will be sure to delight him. I once bought my husband a word-a-day calendar and he enjoyed geeking out with his new vocabulary.
2019 Great Quotes from Great Leaders Boxed Calendar
12 Days of Christmas Gift Ideas for Kids: Calendars for children can come in all sizes and interests. Depending on age, you can choose from themes such as their favorite shows, movies, and action figures. You can select a wall calendar that shows the universe or other science-related themes. You may also be interested in a yearly growth calendar.
Space: Views from the Hubble Telescope 2020 Wall Calendar
12 Days of Christmas Gift Ideas Day 2

: Gifts that come in pairs. 
The second day may be the easiest of the days to shop for on your the 12 days of Christmas gifts list. There are plenty of items that come in pairs. My favorite pairs that make great gifts for this list are:
socks

slippers

earrings

cufflinks

sunglasses

Boot socks
Boot Cuffs
Gloves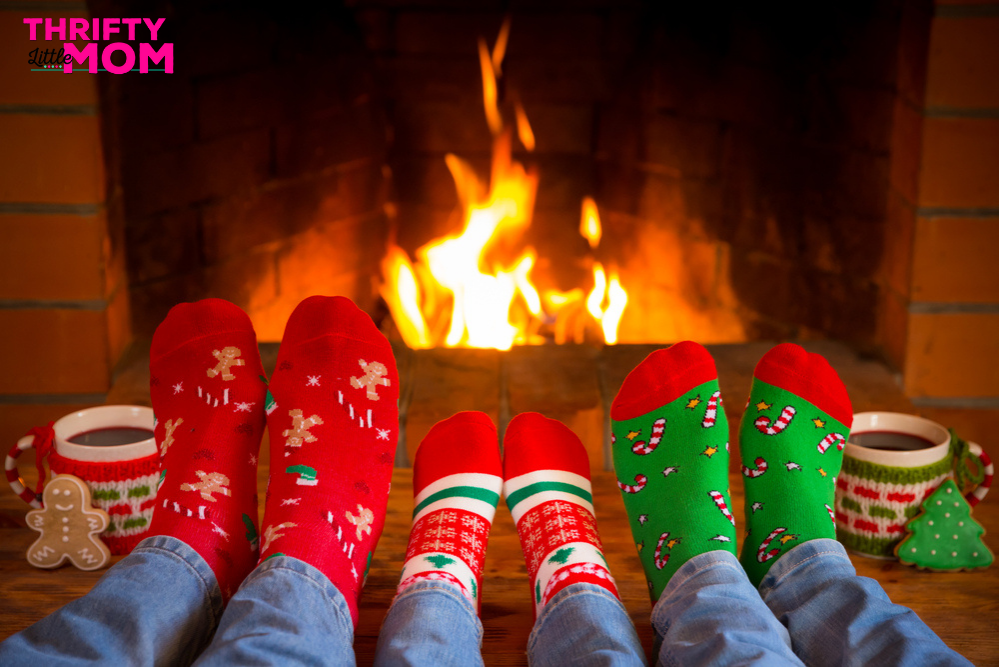 Ideas for Women- when it comes to purchasing socks for women, I think we can all appreciate a great pair of spa socks. As we enter into the colder months, these socks are usually fluffy and warm with little grips on the sole. The little rubber grips on the soles are important as they prevent slipping in those super fluffy sock options.
Kindred Bravely Labor and Delivery Inspirational Fun Non Skid Push Socks for Maternity -"Rub My Feet"
Ideas for Men- Funny 12 days of Christmas gifts, such as these socks, are perfect. There are so many great quips and images to choose from. My favorite brand for funny socks is Blue Q. However, we also now have the option to add our favorite photos to the socks. You can upload an image and custom sock makers will add your face, your pet's face or fun photo to your next pair of socks.
Quirky socks are especially nice for men who work in corporate environments where they wear the same colors, same suits or same uniforms. It gives them a little creative expression.
Blue Q Men's Novelty Crew Socks " Hark! To THe Microbrewery, At Once" ( Men's Shoe Size 7-12 )
Ideas for Kids- I feel like kids these days get the best things! They have so many fun options to delight children that the choices are endless. The novelty sock industry now makes socks with their favorite characters, socks with 3D images of food. I just found socks with a cat, with sunglasses, riding a burger, on a turtle, through outer space?! What more could you need?
Function – Galaxy Cat Surfing Burger Turtle Fashion Socks
12 Days of Christmas Gift Ideas

Day 3

: Movie or Book Trilogies
"On the third day of Christmas, my true love gave to me, a memento of my favorite movie series that comes in three!" Pick from some of the best movie or book trilogies out there. If you prefer not to purchase the actual movies, you could also pick items from those films that represent the best movie franchises ever! Here is a list of movie trilogies to get you thinking.
Star Wars

Back to the Future

Toy Story

Mission: Impossible

Hannibal Lecter Trilogy

The Jersey Trilogy (Mallrats, Clerks, Chasing Amy)

Blade

Mighty Ducks

Terminator

Austin Powers

Die Hard

Aliens

Lord of the Rings

GodFather

Indiana Jones
Ideas for Women- Pick up an enamel pin or some small piece of jewelry that embodies the trilogy of their liking. I have a friend that is in love with Lord of the Rings, and I found that there are a lot of themed pieces for this particular trilogy series that she would be thrilled to receive.
Second Breakfast Club Funny Button pin (Size is 1inch Diameter) Geek

Ideas for Men- For men, I think that they would enjoy a new t-shirt. My husband loves a good pun t-shirt and especially if it has something to do with his favorite trilogy- Back to the Future.
Back To The Future – Mens The B Team T-Shirt XL Red
Ideas for Kids- My son cannot get enough of Star Wars. With this epic franchise, the gifts are easy to come by no matter the budget. I think he'd be ecstatic to receive a Star Wars lego figurine.
LEGO Star Wars Minifigure Droids – C-3PO and R2-D2 (75136)
12 Days of Christmas Gift Ideas

Day 4

: 4 letter word "B-A-T-H."
Handmade soap from the local farmers market or speciality store.
Bath and Body Works gift or gift card.

4oz bar of soap

4 pack of mini soaps

4oz bubble baths

4 bath bombs

4oz body scrub

4 bath related items- i.e., loofa, back scrubber, face brush, and shower mirror

Mustache Shampoo
Men's Moisturizer or SPF
Kid's Bath Soaps
Kid's Bath Paints
Kid's Bath Foam
"Functional" has always been essential for me when purchasing small gifts. I don't like to give people "junkie" gifts that will inevitably get tossed into the garbage because it becomes clutter. A quality bar of soap or even the liquid version will provide an enjoyable present that is thoughtful. Spa gifts make excellent presents for 12 days of Christmas Secret Santa, too!
Ideas for Women- Unless you know that your recipient loves a particular scent, you can choose a spa-style soap that has benefits. An exfoliating cleanser, a brightening bar, or even a therapeutic soap can make this a treat to receive.
Home Spa Bath and Body Natural Skin Care Gift Sets By Namaste Skin (4-Piece Lavender Gift Set For Every Mom)
Ideas for Men- Men like a soap that makes them feel clean and fresh; You can choose one of the artisan brands that are making their way to the market, or you can choose something simple like Dove for Men. Even men can appreciate the functionality of this product choice.
Beer Soap Gift Set, Four Bars. Vegan Palm-Free Soap. 100% All-Natural Handmade.

Ideas for Kids- Bath time is currently for fun in my household. With three children under the age of 8, they enjoy when they find entertainment during their cleaning regiment. When I saw the Crayola soap finger paints, I thought bath time would never be easier. My kids hands down love the Mr Bubble bath foam!
Childrens Crayola Bathtub Fingerpaint Soap Assorted Colors – (4) 3 Fl Oz Tubes
12 Days of Christmas Gift Ideas

Day 5:

5-minute journal or 500 Piece Puzzle
Mindfulness is something that we all need to apply in our everyday lives. When life gets hectic, we need to have an easy reminder to be grateful of all we have. Make it easy on yourself by incorporating this fantastic journal in your 12 days of Christmas gift list. I've found that taking 5 minutes with the family to complete an entry in enriching for everyone.
On the flip side, if that's not your families style, consider getting people a 500 piece puzzle that dictates their favorite movie, character, or even place they enjoy visiting. Then you can pull out the puzzles throughout the winter or year on rainy days!
Ideas for Women- No one ever calms down when told to "calm down." Setting aside 5 minutes of your day to fill out this journal is shown to have tremendous value in your stress levels. We can all use that.
Gratitude Journal: Journal 5 minutes a day to develop gratitude, mindfulness and productivity: 90 Day Daily Gratitude Journal, spending Five minutes … happiness (Five minute gratitude journal)

Ideas for Men- Besides the regular "5 Minute Journal" there are styles for men and the way their brains tend to function. They may not be inclined to write traditionally, so finding a journal that is a bit more customized to them may prove useful. "5-minute journal for the busy man" or even "5-second journal" may work to create a healthy habit.
Gratitude Journal For Men With Inspirational Quotes: A 5-Minute Journal For The Busy Man – Word Maze (Gratitude Journals For Busy People)
Ideas for Kids- We want our children to create good mental habits. They emulate us; if we do it, they will do it. Start them off with an attitude of gratitude with the 5 Minute Journal for Kids. You will find it is transformative for your family dynamic.
The 5 Minute Gratitude Journal for Kids: A daily journal to help kids celebrate the best part of their day with gratitude, kindness and love.
12 Days of Christmas Gift Ideas

Day 6

: 6-pack drinks
What style of soda or drink do you enjoy? Picking up a six-pack of your person's favorite item is a simple as a quick grocery store run. My husband loves Cherry-Lemon SunDrop, and it is a treat to have it in the house. Getting him his unique soda brightens his day. I love a high-quality ginger beer. Purchasing this is a 6-pack allows me to ration it since it is a "splurge." Your 12 days of Christmas gifts list for friends won't be complete without these!
Ideas for Women:
Starbucks refresher packs

Sparkling waters

Canned Wine

Mini Liquor Bottles
Craft Beer in Cans or Bottles

Green Tea boosts
Starbucks VIA Instant Sweetened Iced Coffee,(6-0.95oz packets),5.6 oz

Ideas for Men:
Soda six-pack

Craft Beer

Regular beer

Energy drinks
Barritt's Bermuda Stone Ginger Beer – 12 oz cans – 6pk

Ideas for Kids
Sports drinks

Juice boxes/pouches

Fizzy drinks

Chocolate milk
Horizon Organic Dairy Organic 1% Low Fat Milk – Chocolate – 8 oz – 6 pk
12 Days of Christmas Gift Ideas

Day 7

: 7 Days of the week underwear
I always think that the "days of the week" underwear are hilarious. I rarely wear the right one on the right day, but they are fun and still very functional. Its something a little out of the ordinary, and I believe most people enjoy new underwear no matter the day of the week on which it falls.
Ideas for Women– Women's underwear sizes do not make sense in my personal opinion. I don't understand how an "8" means a size 16. If you are shopping for a woman and you know her pants size, look at a guide for underwear measurements first before purchasing the size on the package.
Amazon Brand – Mae Women's Days of the Week Hipster, 7 Pack,Multi,X-Large
Ideas for Men– They do make "days of the week" boxer briefs for men, this was very humorous to me- if anyone would less inclined to wear the correct day, it would be men. But upon further searching, I found days of the week underwear that just said "every day." I thought this was a funny twist on the idea.
Separatec Men's 7 Pack Cotton Stretch Separate Pouch Colorful Boxer Briefs (M, Black-6.5 Inch Boxer Briefs)

Ideas for Kids- Kids have a lot when it comes to this style of underwear. They have days of the weeks in every form you can think of theming undergarments- flowers, dinosaurs, outer space, and favorite characters.
Fruit of the Loom Boys' Toddler Cotton Boxer Brief Underwear, Days of The Week – Assorted (Pack of 7), 4T/5T
12 Days of Christmas Gift Ideas

Day 8

: 8oz (1 cup) of a Treat
Getting your favorite snack as a gift guarantees happiness. When I open a present that has chocolate covered almonds in it, you will see me with a huge smile. It isn't that I couldn't go out and buy these for myself, because I can- they're right there in the checkout line at Target. But it is the fact that someone knows these make me smile, and while I might pass up the impulse when waiting in line, they've permitted me to indulge in my favorite treat. Want to do this the thrifty way? Find a grocery store that has a bulk section. You should be able to find all sorts of treats and get precisely the amount you need!
Ideas for Women, Men, and Children:
Chocolate covered almonds (or truthfully anything covered in chocolate)

Sahale crumble snacks

Popcorn

Dried fruit

Jerky- Beef, turkey, fruit

Granola

Kale chips

Pretzels

Veggie chips

Pudding cup

Jell-O cup

Yogurt snack

Peanut butter treats
Sahale Snacks Mango Tango Almond Mix, 8 oz., Pack of 1 – Nut Snacks in a Resealable Pouch, No Artificial Flavors, Preservatives or Colors, Gluten-Free Snacks
12 Days of Christmas Gift Ideas

Day 9

: 9-round gym day
9Round kickboxing gyms are international. There is a pretty good chance that there is one near you. Getting active is important. Experiencing an activity together can make for a wonderful gift. Look into scheduling a 12 Days of Christmas workout or a fun indoor active day for your recipient.
Ideas for women, men, and kids:
If having multiple people, contact the gym to see how they can make your experience special

Young children may need extra supervision, make sure your children are focused enough to enjoy the experience

Look into similar activities in your area if you do not have one of the 9round gyms near you.
"90-minute" gifts could also function on the "9th Day of Christmas."
massage

facial

manicure and pedicure

aerial fitness class

yoga
12 Days of Christmas Gift Ideas

Day 10

: 10 fingers- get gloves!
The cold-weather season is an excellent time for a new pair of gloves. With the different features and styles of gloves, you can find a set that is perfect for the person in your life. Your 12 days of Christmas gifts list must-have's:
Ideas for Women: I recently discovered a nice pair of faux leather gloves that have touch-screen fingertips. Most of these are budget-friendly, but they have a high-dollar look to them. I prefer these to the knit ones. Other gloves for women:
weight lifting gloves (I love mine for CrossFit)

gardening gloves

golf gloves

cleaning gloves (always suitable)
Trideer Weight Lifting Gloves, Breathable & Non-Slip, Workout Gloves, Exercise Gloves, Padded Gym Gloves for Climbing, Boating, Dumbbells, Cross Training

Ideas for Men: Men can also benefit from a stylish pair of leather gloves with a touch screen finger pad. Some other options for men:
work gloves

golf gloves

weight lifting gloves

cut proof gloves
Mechanix Wear MG-72-010 'The Original' Large Coyote Gloves

Ideas for Kids: Mittens, knit gloves, and snow gloves, pick the style that best suits your little one's needs. Other ideas for kids:
Costume gloves

Skateboarding or roller skating gloves

Batting gloves

Football gloves

Kid-sized work gloves (teach 'em early, friends)

LED light-up gloves
heytech Led Gloves Light-up Party LED Party Supplies Gloves Multicolor Led Glove for Halloween,, Dance Costumes, Kids Games, Light-up Party.
12 Days of Christmas Gift Ideas

Day 11:

"11 months worth" of an item.
Day 11 is the day when you choose the item that somebody loves or uses frequently and GO BIG. Purchasing these items will get them through the entire year until next Christmas rolls around. Every person has this item, and it is fun to put on your 12 days of Christmas gifts list.
You can also consider buying travel, gym bag, bookbag, or purse sized of these items to save some money.
Ideas for Women:
Razors

Nice pens

Shaving cream

Room sprays or Candles

Sticky notes

Make-up removing wipes

Bobby pins or Hair ties

Emery boards (nail files)

Favorite Lotion

Perfume

Mints
Neutrogena Make Up Removing Wipes, 200 Cleansing Towelettes

Ideas for Men:
Razors

Screen cleaning wipes

Sharpies (my husband uses these religiously)

Dry erase makers

Deodorant

Cologne/ after-shave

Shaving Cream

Flossers

Chewing gum
Gillette Series 3X Action Shave Gel, Sensitive, 7 Ounce (Pack of 6)

Ideas for Kids:
Toothbrushes

Toothpaste

Flossers

Hair ties

Snacks

Vitamins
Colgate 2-in-1 Kids Toothpaste & Anticavity Mouthwash, Watermelon Burst, 4.6 ounces (4 Pack)
12 Days of Christmas Gift Ideas

Day 12:

Things that come in a Dozen (or 12)
When deciding on the final items for the 12 days of Christmas gifts, you can choose which fits best into your budget. Do you want to do 12 small pieces, or would you prefer something substantial that happens to contain 12 items? An easy and budget-friendly solve for this is to pick other treats someone would enjoy:
Candy

Snacks

Sodas

Coffee (12-ounce bags) or K-cups

Canned beverages

Gum/Mints
Cafe Bustelo Espresso Style K-Cup Pods, for Keurig Brewers, 12 Count

Ideas can come from your person's Christmas wish list, but here are a few of mine:
12 Days of Christmas Gift Ideas
for Women:
A case of wine (hey, we can all hope)

12 piece knife set

Necklace with 12 interchangeable stones

Gardening set

Make-up Brushes

Manicure kit
Sonyabecca 12pcs Garden Tools Set Gardening Gift Kit Ergonomic Gardening Tools with Garden Tote 6 Hand Tools Anti-Cutting Gloves Sprayer Knee Pads Plant Labels Plant Rope
12 Days of Christmas Gift Ideas for Men:
Grilling kit

Tie bar and cufflink set

12 point ratchet set

Golf balls

Kitchen tools

12-hour watch
POLIGO 12pcs Stainless Steel BBQ Grill Tools Set with Red Insulated Waterproof Storage Cooler Bag for Camping – Outdoor Barbecue Grilling Accessories Set Ideal Christmas Birthday Gifts for Men Women

12 Days of Christmas Gift Ideas for Kids:
Toy toolset

Art painting set

Solar system set

Clean-up toy set

12 book collection

Musical instrument set
Kids Cleaning Set 12 Piece – Toy Cleaning Set Includes Broom, Mop, Brush, Dust Pan, Duster, Sponge, Clothes, Spray, Bucket, Caution Sign, – Toy Kitchen Toddler Cleaning Set – Original – by Play22
12 days of Christmas gifts: wrap it up! gift-wrap and bags
Make it easy on yourself by buying the right bags to fit your needs. I like small bags that make it easy to gift items traditionally. Read my 12 Days of Christmas Ideas post to see how you can wrap these items up and deliver them!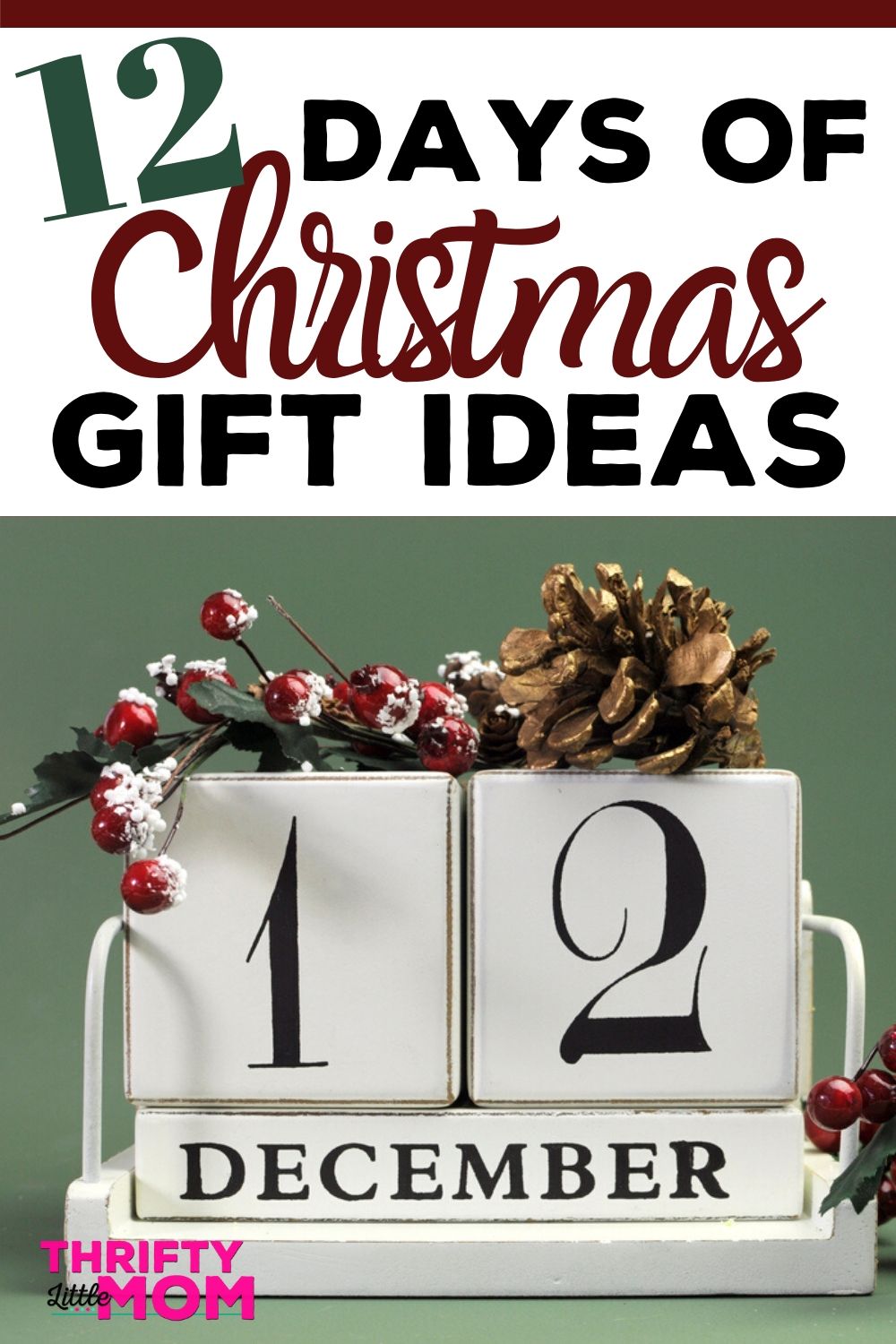 If you enjoyed this article, make sure you check out more from Thrifty Little Mom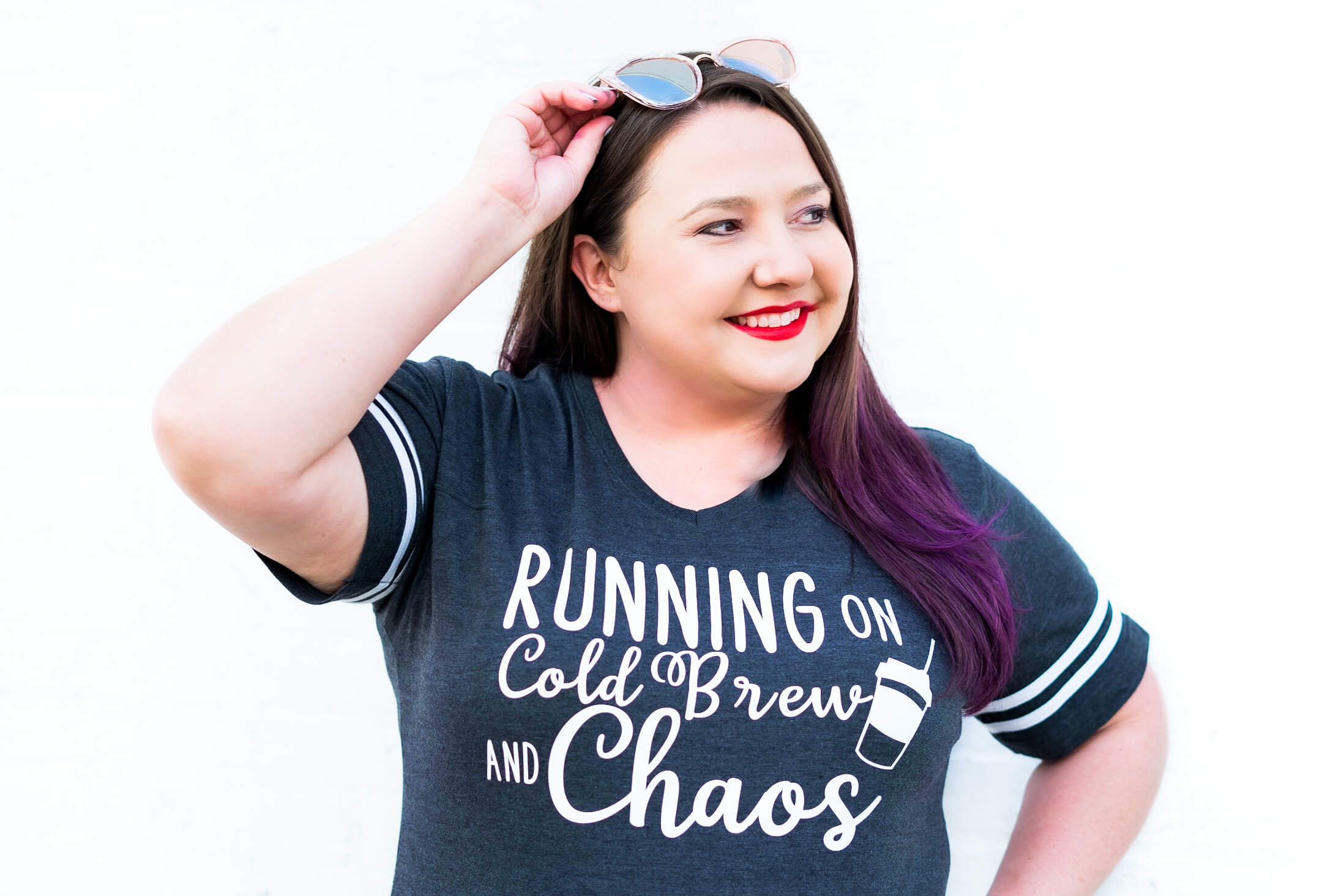 Kim Anderson is the organized chaos loving author behind the Thrifty Little Mom Blog.  She helps other people who thrive in organized chaos to stress less, remember more and feel in control of their time, money, and home. Kim is the author of: Live, Save, Spend, Repeat: The Life You Want with the Money You Have. She's been featured on Time.com, Money.com, Good Housekeeping, Women's Day, and more!