7 Most Romantic Gifts for Him
This post contains affiliate links. As an Amazon Associate, I earn from qualifying purchases. I also earn from qualifying purchases made with other brands and programs. See my
privacy policy.
I think that hands down men are the hardest people on the planet to shop for. It doesn't matter if it's a birthday, holiday or anniversary. If you want to get a romantic gift, you'll find most of the lists online contain random novelty sex related items, like conversation cards, that I'm not sure hit the mark for what is romantic for your guy. In this post, I'm hoping I can help you hunt down the most romantic gifts for him!
It's not all about the "s" word…
Don't assume that all "romantic" gifts for men need to be in the sex department. If you do men's gift searches, you'll find tons of novelty gifts related to sex. But the gifts don't need to be about that. In fact, I did some research and discovered a few really interesting quotes from relationship experts that I hope help you in your quest for a romantic gift. In this post I'll give you ideas for both.
Jess Carbino, is a sociologist for Tinder and notes that for men, "The type and nature of the gesture is more important than the size." She notes that if you can do something that relates to what they value, it's more impactful.

Lisa Marie Bobby, a marriage counselor and couples therapist, explains, ""All romance starts and ends with paying attention to the other person's feelings," she says. "And showing them that you love them in ways that are tailor-made to be meaningful to them."
Brainstorming A Romantic Gifts for Him
With those notes in mind, I'm going to give a list of ideas that will hopefully spark a truly romantic gift that is meaningful to your man. Take out a piece of paper and brainstorm these two thoughts.
Make a list of things he values.
Make a list of things that he finds meaningful.
Make a list of things he's mentioned that he wishes he had or could try.
Make a list of things he's passionate about, a fan of or his hobbies.
Creative Romantic Gifts for Him
Some of these suggestions will be things you can buy as tangible gifts, and some will be more experience-based. Either way I'm hoping that gives you some inspiration.
1. A Class or Training Based on Interests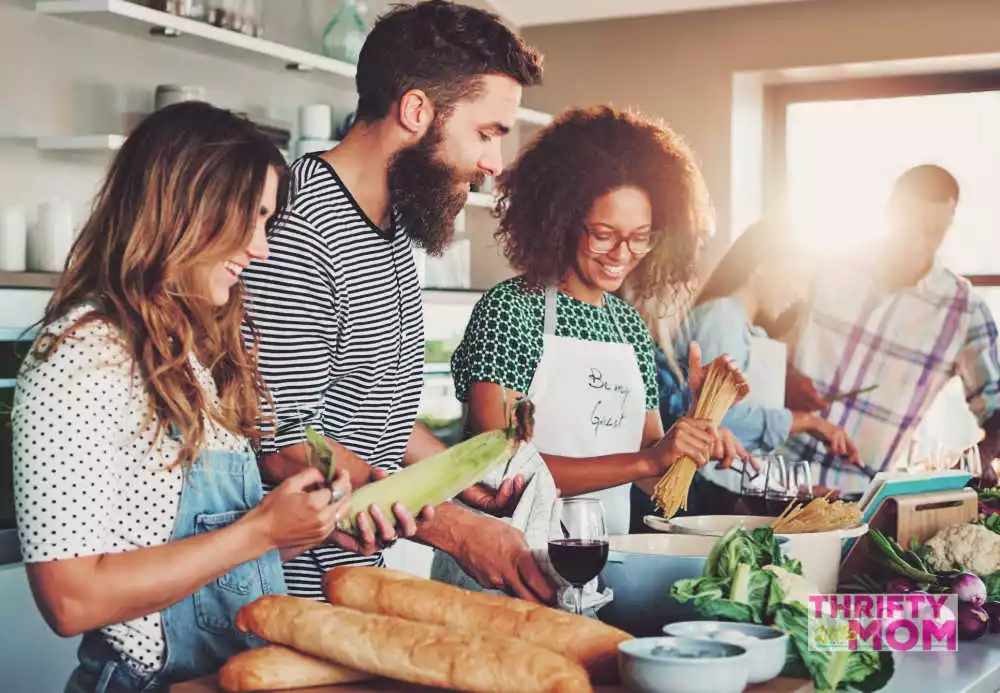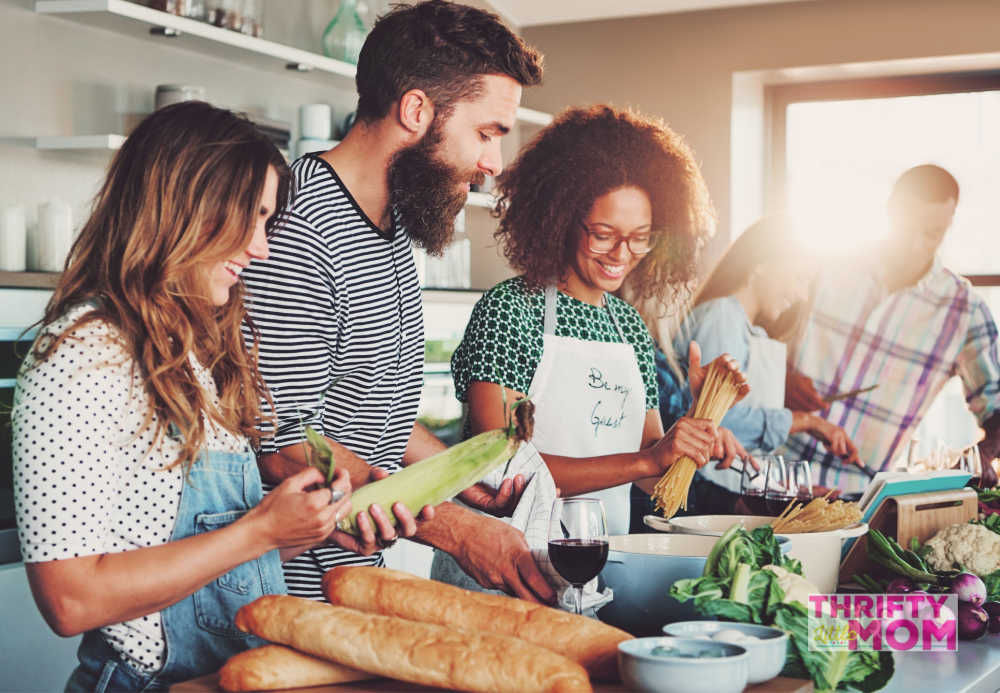 When my husband and I were dating, he had regularly talked about taking flight lessons "one day." So instead of waiting for that day to come, I went ahead and made it happen as his birthday gift. I got him a 1-hour flight lesson from the local flight school for $60. I started the evening by making him dinner and then telling him I had a surprise for him. We got in the car and drove him to the airport. I handed him his gift certificate in the car while sat overlooking the runway. Consider what classes or training your guy might like to have in life and see if you might give him the push he needs to do it, at least once.
Examples:
Flight Lessons
Beer Making Class
Wine Making Class
Woodworking Class
Metal Melting Class
Art Class
Rock Climbing Class
Cooking Class
DIY Class
Barista Class
Unique Romantic Gifts
2. An Experience-Based Gift
Experiences are some of the best gifts because they come with a feeling, a lasting impression, and a lasting memory. Taking your guy on a fun expedition or experience-based present might be the perfect gift! One activity that I want to take my husband to is a beer tasting in the dark. They do this in Asheville, NC. I did the wine tasting in the dark for mothers day, and it was super fun, never forget, talk about with friends kind of experience.
One thing to keep in mind is that if you live in a place with minimal options that you may live only 1-1.5 hours away from a city that has lots of fun options. When researching what there is to do in your area, don't forget to explore the other towns and cities around where you live that might offer these unique things to do. You might find some other great options that aren't even on my list!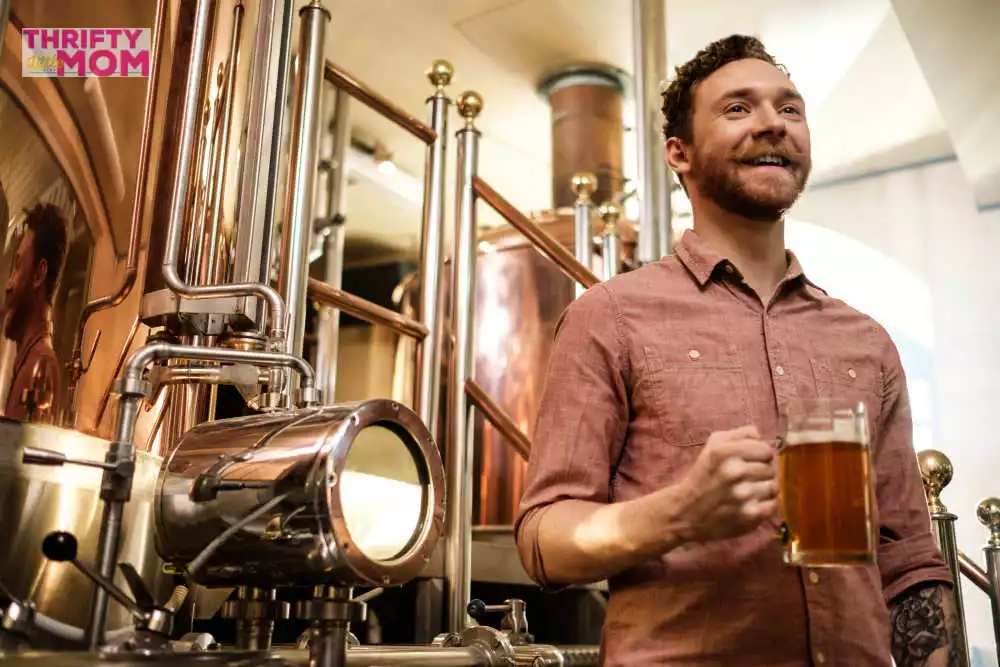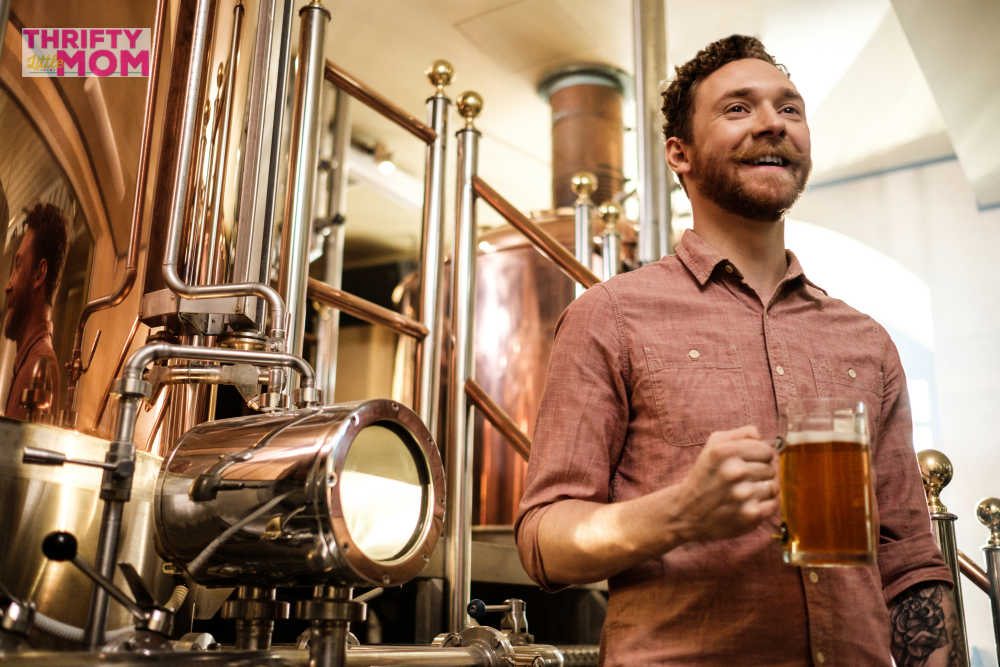 A City Wide Brewery Tour
A Vineyard Tour (One or a van that takes you to many)
A hiking day trip
Escape Room
Speakeasy Cigar Bar (These can be fun when they have secret entrances)
Whitewater Rafting
Zip-lining
Float Tank
Hot Air Balloon
Massage
Overnight Hotel Stay
Weekend Get Away
Driving a Race Car
Spelunking
Kayaking
Indoor Skydiving
Camping on the Beach
Fly Fishing Guided Trip
Ocean Fishing Guided Trip
Shooting Range
Axe Throwing Range
Rent a Boat and go out on a lake
Tickets to his favorite game for him and his friends.
A weekend fishing getaway for him and his friends.
Poker night at a Casino
Personalized Romantic Gifts for Him
3. A Physical Gift Based of Something He Loves
If you want a tangible gift option that you can wrap, here are some ideas to get those creative yet personal gift ideas going in your head based on the list you made!
Monthly Membership Gifts:
One of my best friends got her man a monthly membership for one year for fun socks. That may not sound romantic to you, but it's something he loves (quirky socks), and it's something that keeps on giving throughout the year! With that in mind, here are some other ideas.
" target="_blank" rel="noopener noreferrer">Craft Beer of the Month Club
Sock of the Month Club
4.Personalized Kits or Special Supplies for his Hobby:
When thinking about the guy in your life, consider all his interests. What may make you unique in his life is that he talks to you or tells you more personal dreams, ideas or aspirations than he shares with everyone else. If that's the case, listen and try to find gifts that are personal to this intimate knowledge.
Here are some examples of things your guy might have mentioned having an interest in.
Brew Kits
Northern Brewer Brew. Share. Enjoy. HomeBrewing Starter Set With Block Party Amber Beer Brewing Recipe Kit And Stainless Steel Brew Kettle – Equipment For Making 5 Gallons Of Homemade Beer
Wine Kit
WILD GRAPES Premium Wine Kit – California Cabernet Sauvignon – Makes up to 30 bottles of wine in 4 weeks
Woodworking Speciality Items
Waxed Canvas Heavy Duty Shop Apron With Pockets Adjustable up to XXL for Men and Women in Gift Box – Texas Canvas Wares (Brown)
5. Special Gifts That He Wouldn't Buy For Himself But Would Enjoy
My husband is fairly frugal and therefore is hesitant to buy stuff he might really like because of the price tag. I often find that my best gifts are some of the ones he might find impractical or luxury that make him feel special.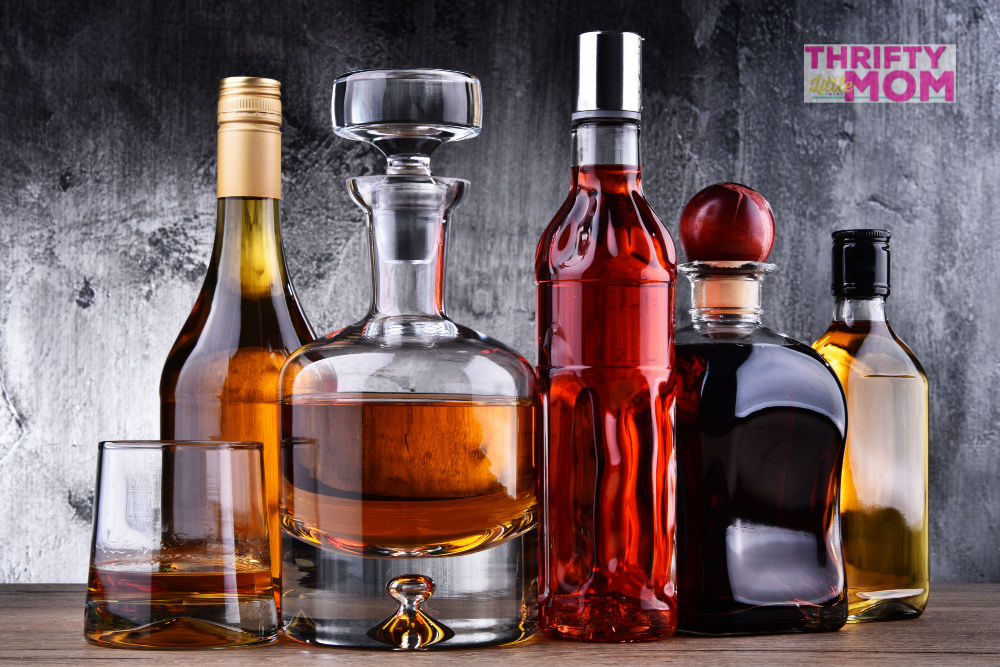 A bottle of "top shelf" liquor
A bottle of "top shelf" wine.
A pair of shoes from a brand he loves but would never pay for himself.
A trip to a place he wants to go but hasn't made a move to make happen.
A golf weekend at his dream golf resort.
Box seats to watch his favorite team.
Season tickets to watch his favorite team.
Front row seats or back stages passes for his favorite band/music artist.
Autograph from his favorite celebrity.
6. Sexy Gifts For The Bedroom That Aren't…Overly… Cheesy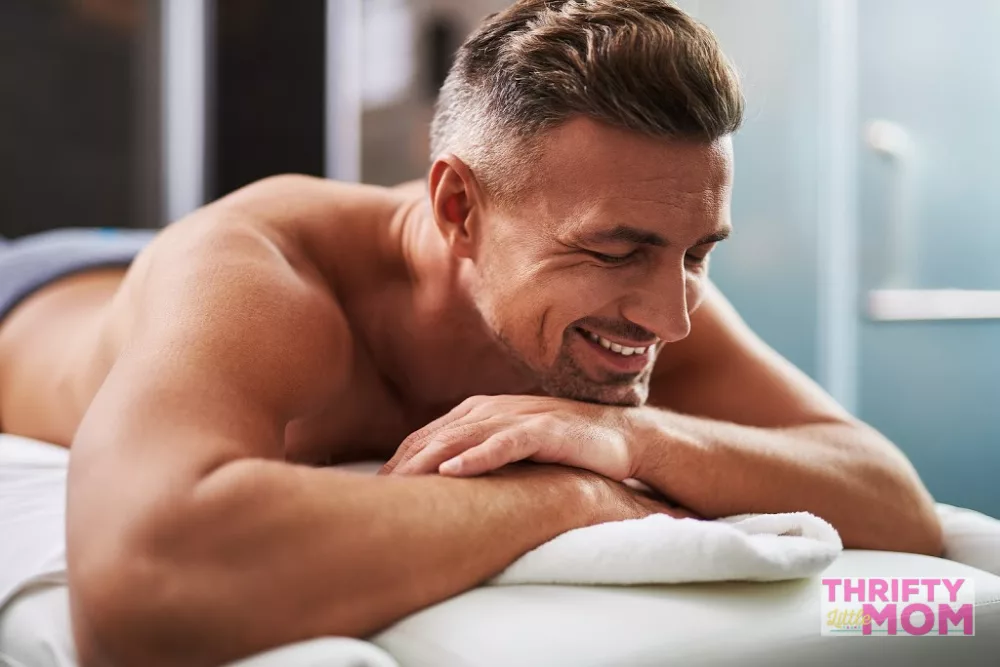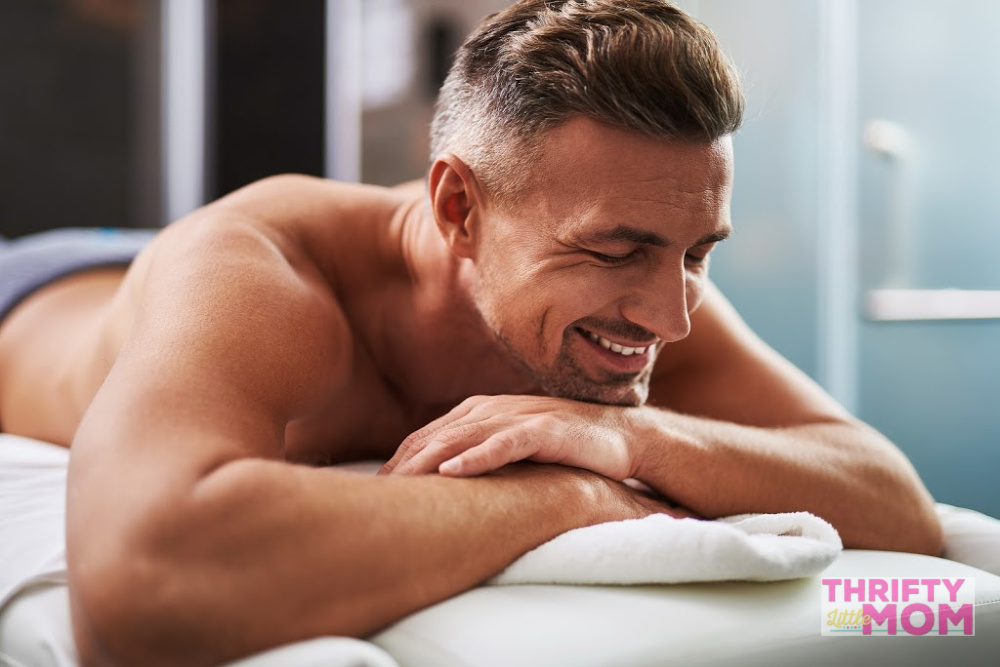 I don't know how much guys like coupons or scratch-off cards, but here are some ideas with a little more personal touch and attention.
Massage Oil – Most men enjoy physical touch whether it leads to more or not. Massage oil can help you set the tone for touch.
Something fun that lets him know you enjoy being with him and are interested in keeping things spicy and intentional – Position of the Day Playbook: Sex Every Day in Every Way
Give him an Amazon Gift Card and let him order you lingerie that he likes.
Take him to your local "adult store" and let him pick out a gift for you or him.
7. Something that You Make
This is rather dicey gift giving territory but if you know of something he would love that you can make that would matter a great deal to him, then go for it. Just make sure it has true meaning to him and is something he can display or use with pride. If you spouse is particularly frugal this might be one of the best ways to go because he will know you didn't spend a ton of money to get a nice, personalized and romantic gift. Check out all the ideas in this PopSugar post on DIY Gifts.
How to wrap a non-tangible gift for guys?
If you go with a gift that is experience based, a class or a membership, consider one of these options as a way of having something for them to actually open.
Purchase an object or item that represents the experience, class or idea and wrap it up.
Print out a ticket and wrap it in a gift box.
Make something that represents the gift, wrap it and give to your guy.
Here are some of friend Rhonda's best tips for wrapping gifts, especially ones that are unique!
As you go through this list, I hope you found some inspiration for a romantic gift for him. I know it's super hard to buy gifts for guys sometimes, but if you think outside the box you might find that he loves your gift, remembers it always and feels closer to you than ever. Guys are romantic at their core but may need it expressed in unique ways that have far more to do with your relationship, closeness, and bond than anything necessarily going on under the sheets!
Quote Sources & Citation in this Article:
Lefave, Samantha; Schlossberg, Mallory, 2018, May 3, "17 Things Men Think Are Pretty Damn Romantic" Retrieved from https://www.redbookmag.com/love-sex/relationships/advice/a96/men-find-romantic/
Vinopal, Lauren, 2019, May 24, "Men Need Romance in Their Lives Just as Much as Women" Retrieved from https://www.fatherly.com/health-science/men-need-romance-in-relationships/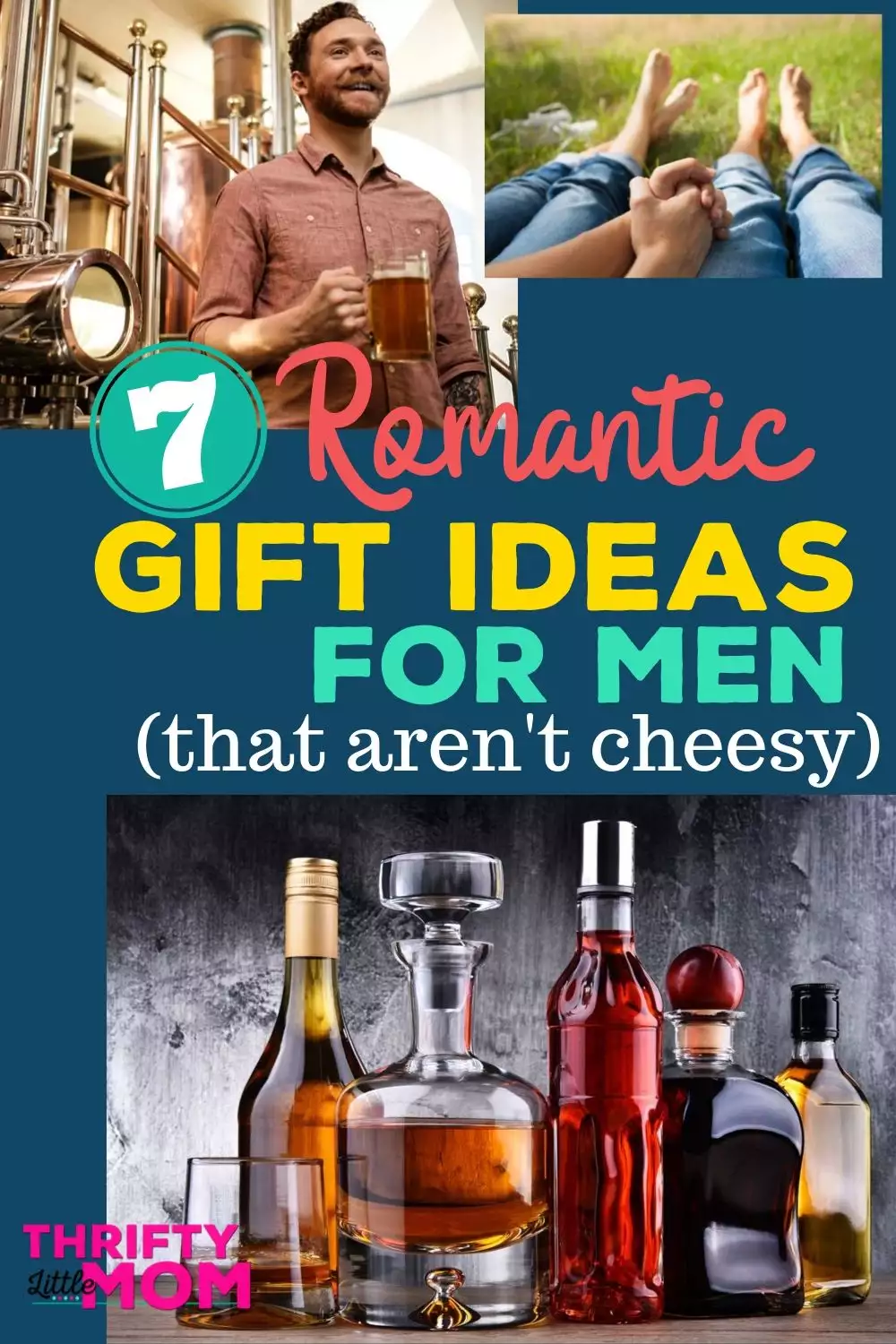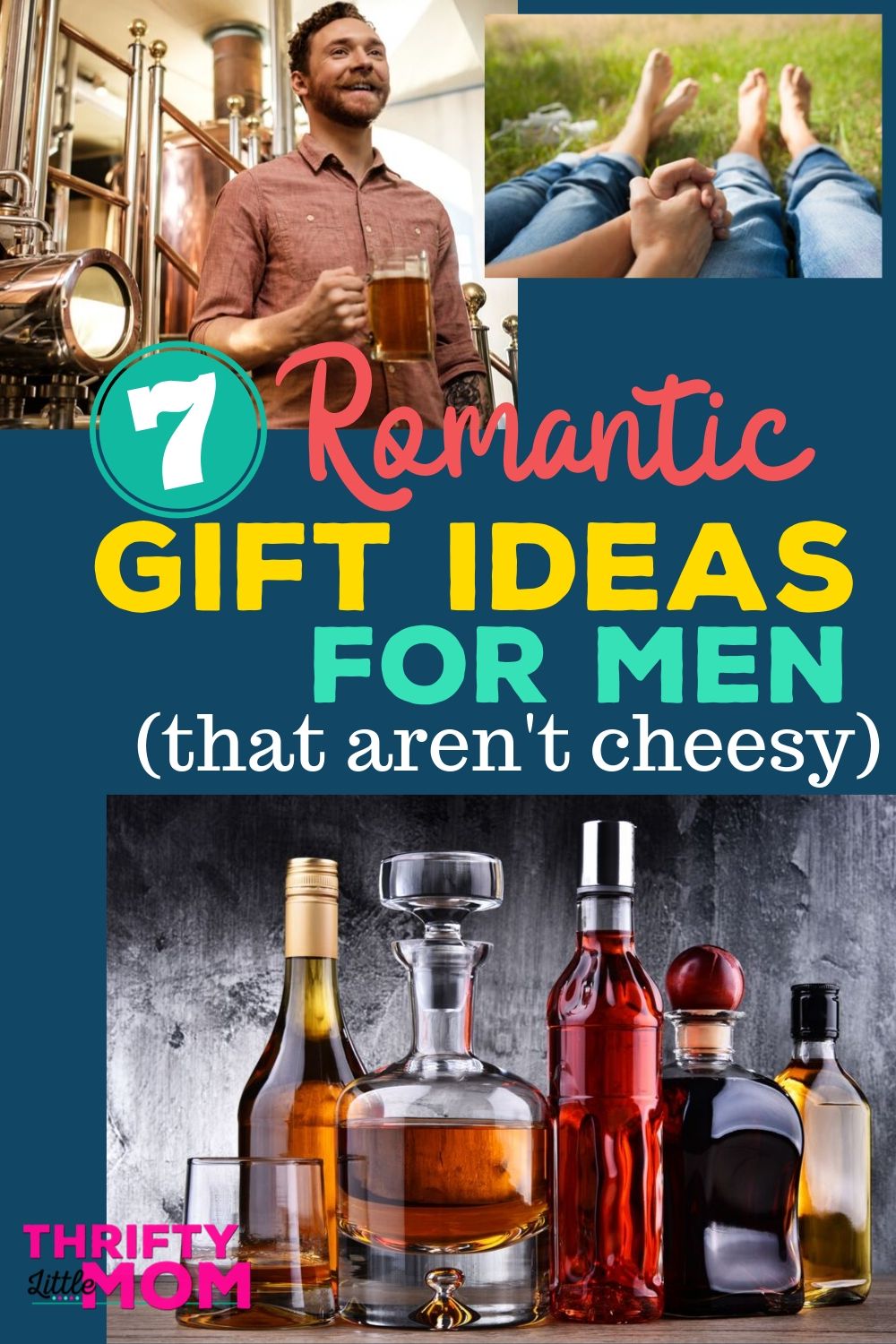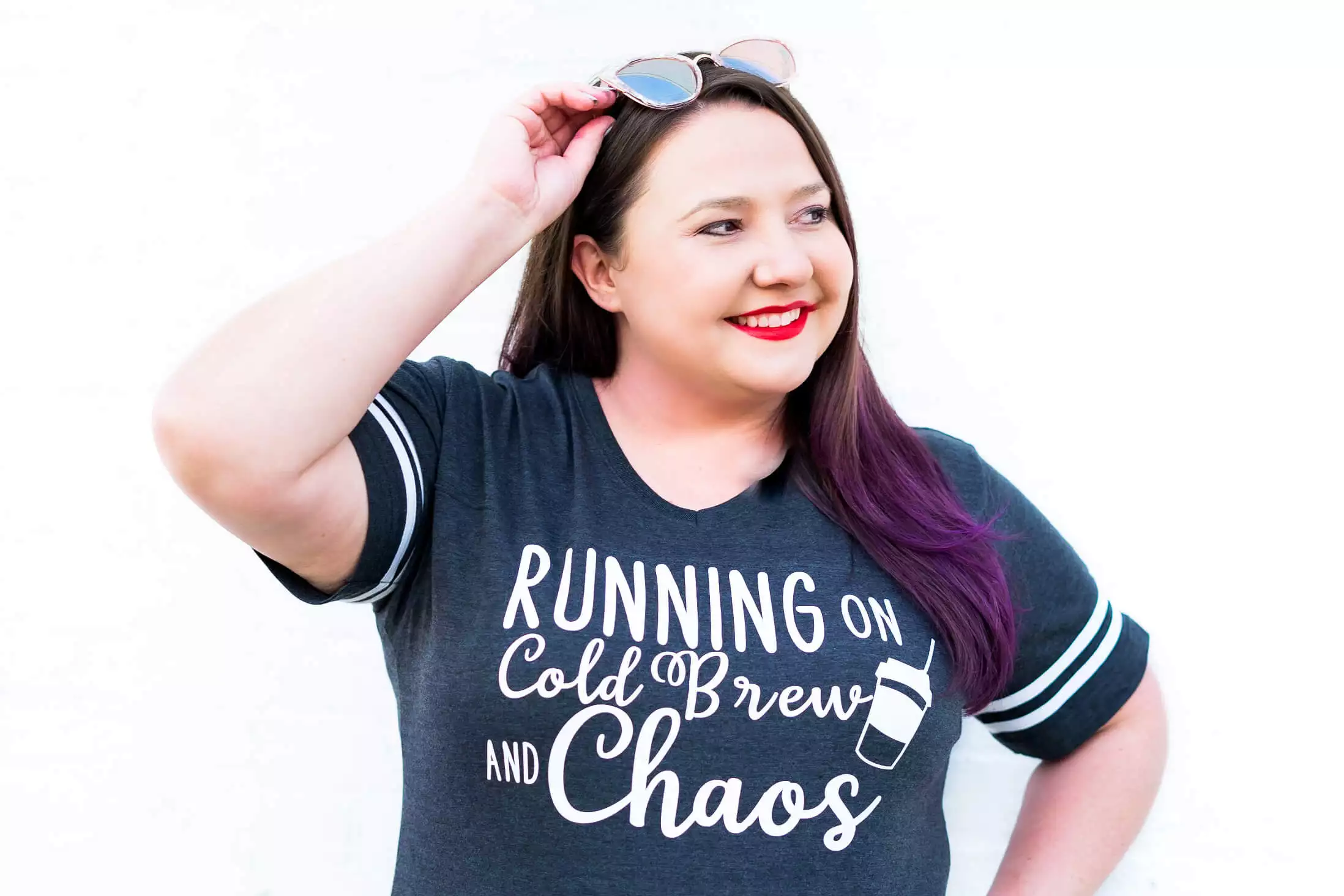 Kim Anderson is the organized chaos loving author behind the Thrifty Little Mom Blog.  She helps other people who thrive in organized chaos to stress less, remember more and feel in control of their time, money, and home. Kim is the author of: Live, Save, Spend, Repeat: The Life You Want with the Money You Have. She's been featured on Time.com, Money.com, Good Housekeeping, Women's Day, and more!
Summary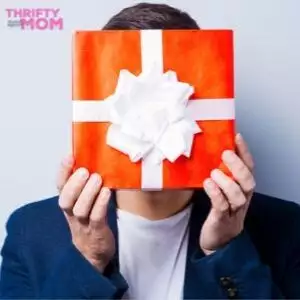 Article Name
20+ Romantic Gifts for Him (That Aren't Cheesy)
Description
Looking for romantic gifts for him that aren't super cheesy or novelty in nature? This mega list gives you memorable and personal options.
Author