Ultimate Guide to 90s Theme Party Ideas
I'm not going to lie.  I freaking love a good-themed party.  When you have a theme it makes it so much easier to plan, decorate, decide on costume options and get your guests confidently excited.  I'm guessing that if you are reading this post you are considering hosting a 90s theme party.  I'm also guessing that you are looking for some ideas with which to set the stage for an awesome event.  That's why we came up with a mega list of ideas, costumes, and decor to help you lock down a 90's party theme that your guests will love!
Let's step inside a mental time machine shall we?
90s Party Theme Ideas and Inspiration
#1- Clueless
Clueless Costumes:
The costuming for this party is straight out of the 90s with the classic pieces:
Plaid skirt and blazer
Knee high stockings
Oversized flannel shirt
Baggy ripped jeans
Chokers
Combat boots with a dress
Clueless Party Decorations:
For decorating at this party I would recommend decorating like Bryson Alcott High School.
Cardboard locker door cut outs
Black and white pendants
Prop 90s cell phones
Here are some examples of 90's party theme decorations from Amazon:
Dino Rentos Prop Studios School Lockers Cardboard Cutout Standup Prop 6 FT (Blue)
100′ Black & White Pennant Flag

Inflatable Blow Up Mobile Phone & Boom Box Party Decoration Fancy Dress Accessory
#2- Apollo 13
While this movie was actually based in the 1970s, it was a blockbuster 90s hit.
There are so many easy and fun ways to make this party a hit. This party will be… out of this world!
Apollo 13 Costumes:
Easy costumes- have everyone come in a simple button down collared shirt with a tie.
Add plastic name tags- bonus points if you have pictures too!
Vintage horn rim glasses- I feel like 80% of the people in this movie wore them
Head set props for everyone
Shiratori New Vintage Fashion Half Frame Semi-Rimless Clear Lens Glasses black
Rhode Island Novelty 6″ Toy Microphone Headband Childrens Costume Accessories (12-Pack)
Apollo 13 Decorations:
Moon landing photo booth- photo booths can provide so much entertainment for a party. This specific back drop will make for hours of fun!
5x7FT Backdrop Astronaut with USA Flag on Moon Background for Photography Universe Cosmos Themed Shooting Backdrop Studio YouTube Props GEPH181 PHMOJEN
Make your own Mission Control props out of cardboard
#3- Jurassic Park
This movie made us imagine a merging of two worlds. The dangers and excitement of these periods coming together kept us on the edge of our seats.
Jurassic Park 90's Theme Party Costumes:
A safari-style costume is pretty easy to come by with everyday basics.
Canvas or khaki cargo pants or shorts
Boots
Sunglasses
Bandanas
Ian Malcolm in all black attire if you want to be cool.
Inflatble T-Rex if you want to be funny.
Jurassic Park Decorations:
The museum is probably my favorite area to model these decorations after.
Put a banner up like the one that is shown falling during the destruction
Jurassic Park Banner Sign Replica Prop – Jurassic Park/World Movie Fan Props -Toys – Games – Shirts. 3 Sizes: 10 Ft, 20 Ft or 30 Ft :"When Dinosaurs Ruled The Earth"
Large cut outs of dinosaurs for fun photo opportunities
Advanced Graphics Giganotosaurus Life Size Cardboard Cutout Standup – Natural History Museum
Add in some greenery for a jungle style motif
GPARK 12Pack / Each 82 inch , Artificial Ivy Garland Fake Plants , Green For Wedding Party Garden Outdoor Greenery Wall Decoration
Feeling crafty? Make your own Jurassic Park Gateway Door
#4- Nintendo
Creating a fun Nintendo or retro-video game party is a win when it comes to theme parties. Level up your party with these ideas from the 90s.
90s Nintendo Character Costumes:
Mario, Luigi or Princess Peach (really any Mario character)
Zelda and Link
Golden Eye (007)
Donkey Kong Characters
Pokemon
Mortal Kombat
Final Fantasy
Game Boy wall decal cutouts
You can add these to the front door or place on fridge or wall
Is your door is too dark? You can cover with plastic table cloth of your color choice to present a "GAME BOY COLOR" feeling. Yay 90s!
Make it feel like an arcade with a cool cutout!
Looking for some easy decor options? These video game-themed cutouts from Amazon are great to place around the room or doorway!
Adding other arcade-themed items will make this theme feel authentic.
Shop These Nintendo 90's Theme Party Costumes on Amazon Below:
Disguise Men's Mario Riding Yoshi Adult Costume, Multi, One Size

Disguise Men's Link Deluxe Adult Costume, Green, X-Large

Rubie's Adult Pokemon Poke Ball Costume, Standard
Nintendo 90's Theme Party Decoration Ideas:
Shop These Nintendo 90's Themed Party Ideas on Amazon Below:
#5- Simpsons
The Simpsons was the longest-running scripted prime-time running show keeping us captivated for 30 seasons! With all of the iconic characters and fun shenanigans, there are plenty of party ideas waiting to be used.
The Simpsons Costumes:
The Simpson family members
Krusty the clown
Millhouse
Moe the bartender
Reverend Lovejoy
Snowball the cat
Shop These Simpson Costumes on Amazon Below:
Simpson's 90's Themed Party Decorations
A simple way to decorate for this party is to recreate all the important location signs of the different establishments in the show:
Moe's Bar
The Krusty Burger
Kwik-E-Mart
Springfield "hollywood" style sign
The Simpsons 90s theme party decorations:
#6- Rugrats
Growing up with Tommy Pickles and the childhood love of Reptar shaped our lives in a way that is unforgettable. Bring the fun and adventures of the kids into your next 90s theme party!
Rugrats 90s theme party Costumes:
Tommy Pickles
Chuckie Finster
Angelica Pickles
Lily and Phil DeVille
Susie Carmichael
Spot
Reptar
Cynthia
Shop These Rugrat Costume Ideas on Amazon Below:
Rugrats 90's Party Theme Decorations:
I would start with making giant toy decorations. My personal favorite is the giant ring stacking game.
You will need:
5-6 inflatable inner tubes
different sizes- 40″, 36″, 30″, 24″,20″, 18″
choose alternating colors of the rainbow
Stack them on top of each other to recreate this classic toy with ease. It will make a great statement.
Shop These Rugrats Ideas on Amazon Below:
#7- Lisa Frank
If you grew up in the 90s you know how important it was when "back to school" time hit to load up on the Lisa Frank. Folders, pencils, and Trapper Keepers all with rainbow and sparkles to make your little heart explode with joy. Throwing a Lisa Frank party will be a nineties throw back that everyone will love.
Lisa Frank Characters:
Hunter the leopard
Forrest the tiger
Purrscilla the cat
Markie the Unicorn
Sandy the seal
Casey and Caymus the golden retrievers
Max Splash the whale
Hollywood Bear
Panda Painter
The Ballerina Bunnies
Shop These Lisa Frank Looks on Amazon Below:
Luckily for us, Lisa Frank hasn't gone out of style. There are so many things to decorate your 90s party with.
Lisa Frank Party Decorations:
Shop These Lisa Frank Looks on Amazon Below:
Rainbow Majesty Party Pack for 16 Guests
Lisa Frank Mylar Pennant Flag Banner
Adorox Metallic Silver Gold Rainbow Photo Backdrop Foil Fringe Curtains Party Wedding Event Decoration (Metallic Rainbow)
#8- Titanic
Keeping the nineties close to our hearts, we all ran out and bought the replica "heart of the ocean" necklace the moment the movie credits rolled. Our love for Leonardo DiCaprio never wavered- we were head over heels for this heart throb. Having a Titanic party creates an event that is a little more glitzy and glamorous.
Titanic Costumes:
1920's inspired dresses (I know Titanic sinking was 1912, but it'll work!)
Tuxedos
Sailor outfits
Suspenders and newsie hats
Shop These Titanic Costume Ideas on Amazon Below:
#9- In Living Color
Who can forget the pure 90's comedy greats who go their start on In Living Color? This 90's theme party idea lets your guests dress as their most favorite characters from the show.
Costumes/Characters
Homey D. Clown
Arsenio Hall
Mr. and Ms. Brooks
Grandpa Jack (Dysfunctional home show)
Frenchie
Vera de Milo
#10- Friends 90s Theme Party
"Pivot! Pivot!" One of the best-known shows of the 90's all about a crew of besties living their best life in New York city!
Costumes/Characters:
Phoebe
Rachel
Joey
Monica
Chandler
Smelly cat
Ursula
Friends Party Decoration Ideas:
From the coffee shop to the apartments, there is a lot of fun stuff you can do with these brightly colored themed settings.
Shop These Friends Party Ideas on Amazon Below:
#11- Fresh Prince of Belair
"In WEST Philidephia born and raised, on a playground is where I spent most of my days…"
Costumes/Characters:
Will
Carlton
Hilary
Philip and Vivian
Geoffrey (butler)
Jazz
#12- Saved by the Bell
Costumes/Characters
Zach Morris
Kelly Kapowski
Screech
A.C. Slater
Mr. Belding
#13- Austin Powers
Costumes/Characters:
Austin Powers
Dr. Evil
Number 2
Felicity Shagwell
Foxxy Cleopatra
Frau Farbissina
#14- Terminator 2
Costumes/Characters:
Terminator (Schwarzenegger)
Terminator T-1000
John Connor
Sarah Connor
#15- Seinfeld
Costumes/Characters:
Seinfield
Kramer
Elaine
George Costanza
Soup Nazi
Newman
#16 – The Matrix
Costumes/Characters:
Neo
Morpheus
Agent Smith
Trinity
The Oracle
Cypher
Spoon Boy
90s Musicians and Bands
Costumes/Characters:
Spice Girls
Backstreet Boys
Eminem
Kurt Kobain
Gwen Stefani
Kriss Kross
Salt n Pepper
#17- Favorite Nickelodeon Show
Costume/Characters:
All That!
Rocko's Modern Life
Ren and Stimpy
Hey Arnold!
Doug
#18- 90s Attire Themed Party
If you want to keep it super simple for you and your guests you can always go with a classic 90s Themed Party and allow your guests to wear whatever they would like to wear.
Here is my deep dive article on how to throw a 90s party from start to finish!
Here is my list of What to Wear to a 90s Party.
Pick your favorite theme and let the fun begin. Once you've decided on the theme, start your stress free party planning.
I hope you've enjoyed these theme ideas. Have a totally rad time!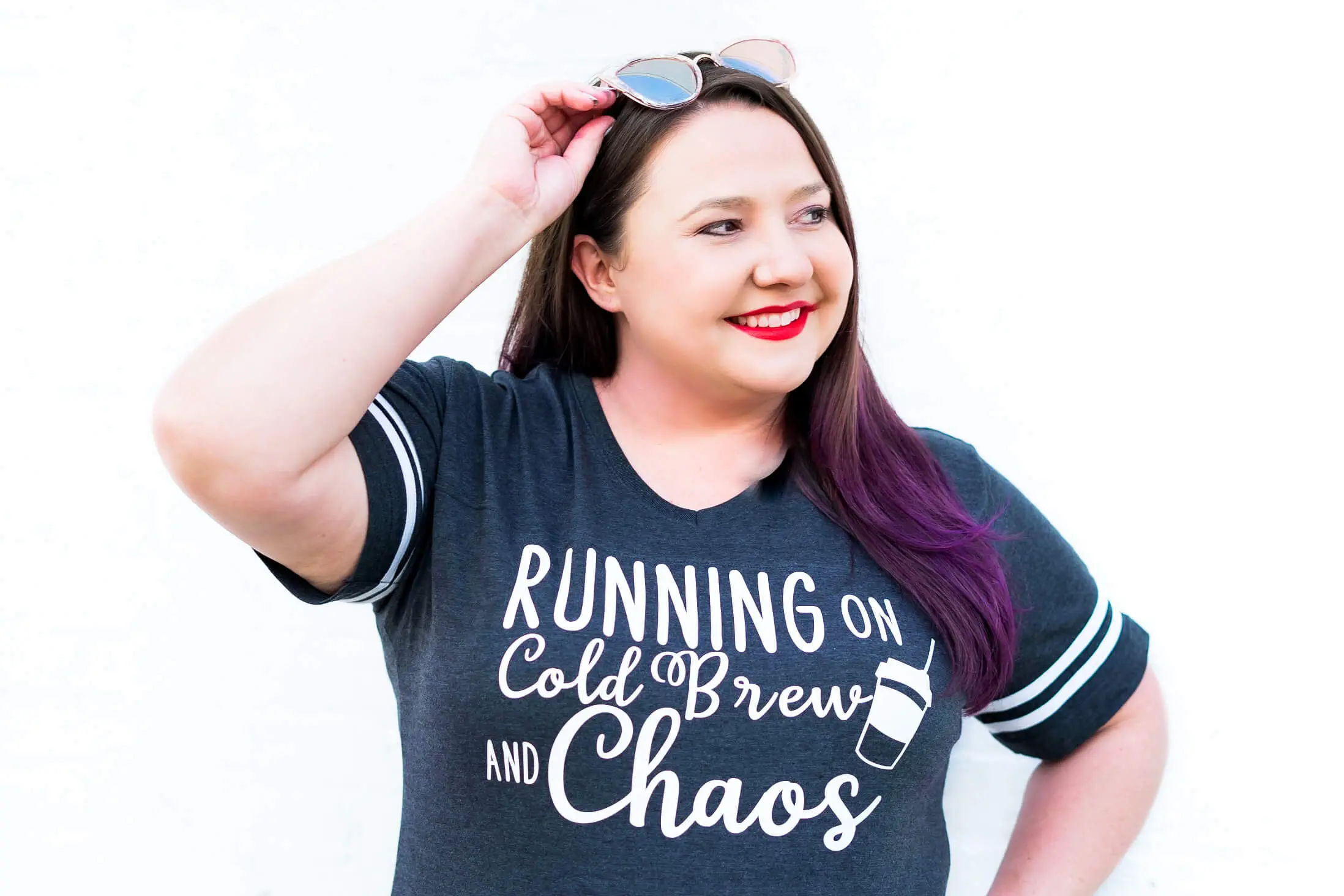 Kim Anderson is the organized chaos loving author behind the Thrifty Little Mom Blog.  She helps other people who thrive in organized chaos to stress less, remember more and feel in control of their time, money, and home. Kim is the author of: Live, Save, Spend, Repeat: The Life You Want with the Money You Have. She's been featured on Time.com, Money.com, Good Housekeeping, Women's Day, and more!