The 80's were filled with the most fun and eccentric fashion trends we have seen to date. They have inspired new trends and continue to reappear in our seasonal fashions throughout the subsequent decades. That's why I've compiled a list of the most popular and iconic of 80s accessories!  Hopefully these ideas can help you prep for your next 80's party or 80's costume party and be legit!
1. 80s Accessories for Your Hair
The higher the hair the closer to God. Or at least that's what we thought for the decade that brought you the "Farrah Fawcett" and "Flock of Seagulls" hair. But in order to truly rock some 80's hair, you need the proper accessories!
Here are some videos to help you get the look you want!
The banana clip was designed with the curvature of the head in mind
Great for classic or side pony tail
Tease hair out and then use the clip to pull it all together
Here is a quick tutorial on how to use a Banana Clip! 
Goody Women's Classics Clincher Comb, 5 Inch, 4 Count
The most iconic of 80's hair accessories.
The more the better
Layer multiple scrunchies to add height to ponytail and color to an outfit
Chloven 45 Pcs Hair Scrunchies Velvet Elastics Bobbles Hair Bands Scrunchy Hair Tie Ropes Scrunchie for Women Girls Hair Accessories- 45 Assorted Colors Scrunchies
Men's headbands were usually tied across the forehead
Classic look for metal hair bands of the 80's
Could be funky pattern or classic bandana style
Women's head bands were fluffy and big to accentuate the hair of the same style.
Kenz Laurenz 12 Tie Back Headbands Moisture Wicking Athletic Sports Head Band You Pick Colors (YouPickColors)
Hicarer 3 Pieces 80's Party Lace Headband with Bow 80s Costumes Accessories for Women
Classic hats of the 80's include:

Snap back trucker caps
Fedoras (an actual fedora, not that tiny tribily posing as a fedora)
Bucket Hats (Kangol was the primary brand)
Bowler

These hats were accessorized with feathers, scarves, and flowers
Bright patterns are always en vogue
STWINW Unisex Graffiti Adjustable Baseball Cap Hip-hop Visor 80's Retro Triangle Pattern Parent-Child Hat for Outdoor Polo Golf Cap

Women or Men Woolen Felt Fedora Vintage Short Brim Crushable Jazz Hat

Kangaroo Black Derby Hat

Kangol Men's Stripe Casual Hat, Red, S
2. Iconic Jewelry 80s Accessories
Necklaces were usually worn in bulk
Layering of small necklaces of different length
Or large chunky necklaces
Gold was a huge look during this time frame
Chunky Punk Choker Necklace Exaggerated Vintage Gothic Multi-Layer Heavy Metal Chain Necklace for Women (Gold)
A line of brightly colored and patterned watches
gained popularity in the 80's for being "disposable and inexpensive"
A word combination of "Second Watch"
Created during the "quartz crisis" to provide an alternative to expensive watches
So many great patterns and colors with interchangeable pieces
(KIM ETSY LINK PLEASE)
https://www.etsy.com/market/80s_swatch
Millions of these colorful bracelets have been sold
I used to wear these half-way to my elbow (that's a lot of jelly bracelets!)
Popular music stars like Madonna are pictured wearing these iconic 80's accessory trend
Usually worn as multiples
ZAKIA 25pces Mixed Gummy Silicone Wristbands Bracelets Bands Shag Rubber Gummies Bangles Wristbands (Mixed)
Whether you want to rock the classic 80's style of 1 earring or show off the set, the bigger the better when it comes to this 80's accessory!
Pop Art themed jewelry
Tassels
Animal print
Funky art designs
The list goes on and on, but here are some of my favorites!
Gejoy 3 Pairs Women Fashion Retro Neon Earrings for 80s Party or Retro Costume Party (3 Color C)

Rainbow Post Earrings in Laser Cut Acrylic

Charisma 80s Gothic Earring Cross Earrings For Men Dangle Hinged Hoop Huggie Earrings Stainless Steel 1 Pair, Black IP Plated Color

Statement Acrylic Earrings for Women: Big Geometric Plastic Retro Dangle for Women (Red Striped)

Aooaz Earrings for Women Heart Stud Earrings Earring Enagement Accessory
This staple of fashion was constantly utilized in both men and women's clothing
Its like a necktie and a necklace had a baby
I think more ostentatious the clasp, the better
In the 1980's the state of New Mexico made it their official tie
The popularity grew because of well known movies in the 8o's and became a worldwide sensation
Joymiao Western Cowboy BoloTie for Men Leather Necktie Rope Cord Pendant Eagle Necklace – Braided Jewelry for Women, Boys

QUKE American Western Retro Dark Blue Rock Sand Stone Bolo Tie Genunie Leather

SELOVO Native American Turquoise Western Bolo Tie Indian Spear Genuine Leather
3. 80s Accessories for Your Hands
Some of the best 80s accessories in my opinion were found on your hands!  These are some of the cheapest costume upgrades you can find too!
8. Fingerless Gloves
Every pop star that graced the stage of the 80's has at one point donned this classic accessory.
Fishnet was a very popular material for this style
Lace was often seen as well
For a more "metal" look leather or pleather material is the go-to
Finding pleather with studs ups the look's statement
TecUnite 12 Pairs Nylon Colored Fingerless Fishnet Gloves for 80s Party Supplies and Costume Accessories

Skylety 3 Pieces Wrist Length Lace Gloves Sun Protection Gloves Half Finger Gloves 50s Party Lace Gloves for Women Girls Costume Accessory

JISEN Men PU leather Punk Half Finger Hollow Out Gloves Black

JISEN Women Punk Rivets Belt Up Half Finger PU Leather Performance Gloves Black
4. 80s Accessories for Your Waist
The 80's showed us when functional went out the window and we went to fashionable. Belts turned into a huge fashion piece and were rarely worn for actually holding up pants.
Elastic wrap belts found their way on top of all clothing pieces
Wrapping belts were also at the height of fashion
People would wear them on top of everything:

Dresses
Blazers
Sweaters
T-shirts

Studded belts became very popular to add to softer materials to create an extreme look
2 Pack Women 50s Elastic Stretchy Retro Wide Waist Cinch Belt White+Red Size L

3 Row Pyramid Studded Stud Black Belt XL (40″ – 44″)

Woman Leatherette Wide Waistband Obi Belt Cityelf Faux Leather Wrap Around Lace Up Cinch Band Wide Self Tie Cummerbund
5. 80's Accessories for Your Shoulders
Shoulder pads were created because more women were entering the workforce than ever before
Women had to have clothing that could counter the professional look of men
These were often removable to allow change in sizes
Ann West Hook and Loop Dolman Shoulder Pads Style SP4002-Black
6. 80's Accessories for Your Face
Sunglasses (preferably worn at night…)
I loved the crazy frames that started appearing on the market in the 1980s
Angular artsy frames were very common
Large glasses from cheek to eyebrow we all the rage
I am a fan of anything that is over the top and this fashion brought it
LVIOE Cat Eyes Sunglasses for Women, Polarized Oversized Fashion Vintage Eyewear for Driving Fishing – 100% UV Protection (Black Frame/Rose Gold Lens Cat Eyes Oversized, Rose Gold Mirror)

Ronsou Steampunk Style Round Vintage Polarized Sunglasses Retro Eyewear UV400 Protection Matel Frame golden frame/gray lens

PLAY BLING Novelty Party Sunglasses 80s Asymmetric Glasses Hot Pink and Neon Green Glasses Hip Hop Dance Halloween Party
7. Scarves & T-shirt Clips
 Scarves were used for fashion from hair and hats, to belts, to a layered accessory
Choosing a scarf for this era is easy because every pattern and style could be used
I love picking a bolt pattern to clash with an existing for this time period
A scarf ring adds so much to this theme
Hestya 4 Pieces 80s Party Tee Shirt Clips Plastic Fashion T Shirt Scarf Clip Ring with Assorted Colors (Color C, Size C)

YOUR SMILE Polyester Scarf Women's Fashion Pattern Large Square Satin Headscarf Headdress 35"x35" (Style 506)

Silk Scarf Pink And White Polka Dot Square Headscarf 23 x 23 inches for Women

RIIQIICHY Women's 27.16" Silk Satin Square Leopard Print Hair Head Scarf Neckerchief
8. 80s Accessories for Your Legs & Feet
Swarmed by warmers. The 80's was the beginning of the aerobics movement and everybody had to look cool while doing it. Movies like 'Flashdance' and 'Fame' created a style that had everybody's calves in cable knit.
Leg warmers can be made from several different materials, but the most common was a knitted cotton
Contrasting colors over leggings is the most iconic way to wear them
Match a head band to complete this classic ensemble
Womens Juniors 80s Ribbed Leg Warmers 80s Eighty's Knitted Crochet Long Sock for Party Sports Accessories
The legging craze is back in full force
You can't walk down the street without seeing at least 3 different pairs, all with their own style and design
The 80s brought this staple of fashion to the forefront
I like to pick basic neutrals and crazy prints
Nothing is off limits when it comes to patterns
Leggings Mania Women's Neon Multi Stripe High Waist Leggings Pink Teal, One Size Fits Most (0-12), Neon Multi Stripe

Neon Nation Multi Color Animal Print Bright Leggings 1980s Pants Zebra Cheetah Costume (Medium)

Black Shiny Leggings for Women Sparkle Glitter Tight Pants Size Large
Shoes for men and women were all over the place
Casual sneakers consisted of (just to name a few):

Reebok high-tops
Converse Chuck Taylors
Adidas shell-front

Interesting stylistic shoes consisted of:

Jellies- a sandal made from a modeled plastic
Dr. Martin's boots were very popular
Women's heels usually lower then 3″ in the "kitten" style
Reebok Women's F/S Hi Su Acid Pink/White/Gum Casual Shoe 9.5 Women US

Dr. Martens Shoes Leona Boot, Black Vintage Smooth, 6 UK, Women's 8 US

Kunsto Women's Bird Nest Jelly Ballet Flats US Size 9.5 Silver
9. 80's Accessories: Jackets
Jackets were perfect for layering, which is the main idea behind 80's fashion
Denim jackets were the all day, every day staple jacket
Track jacket and windbreakers in funky colors and patterns were very popular
Member's Only was the "night out" classic jacket
Blazers with a rolled cuff and exaggerated shoulders were a great fashion statement
You can find these pretty much anywhere now.
JUDYBRIDAL Oversize Denim Jacket for Women Ripped Jean Jacket Boyfriend Long Sleeve Coat Blue M
Funny Guy Mugs Gnarly 80s & 90s Retro Neon Windbreaker, X-Large
Members Only Men's Ma-1 Bomber Jacket, Sunkist, Medium
Women's Blazer (Don't you dare forget the shoulder pads)

Orangeskycn Hot Sale ! Womens Blazer Jacket Open Front Solid Color Full Sleeve Office Blouse
The biggest thing with eighties fashion is to layer and mix and match textures and patterns. I hope this accessories list helps you plan your next decade adventure!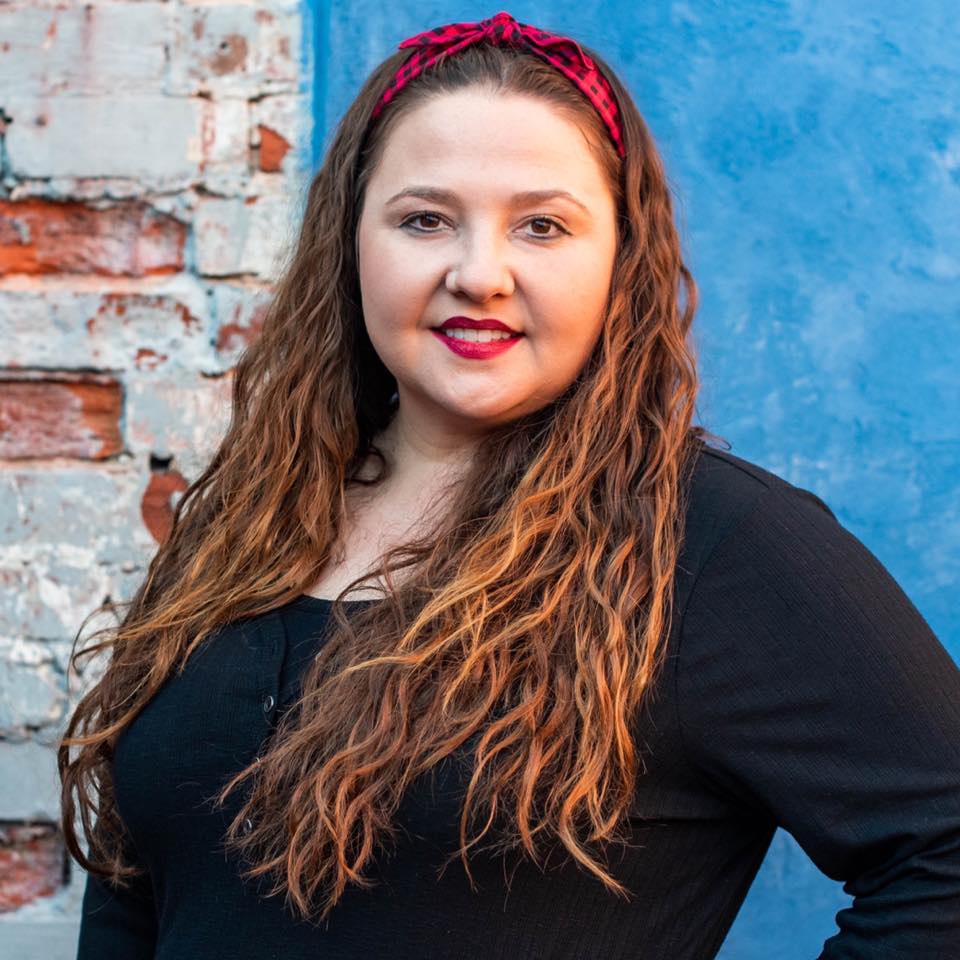 Kim's is the party planning, cupcake loving, celebration catalyst behind the Thrifty Little Mom Blog. Kim was a pro event planner for over 7 years before she became a full-time blogger. Kim is the author of: Live, Save, Spend, Repeat: The Life You Want with the Money You Have. She's been featured on Time.com, Money.com, Good Housekeeping, Women's Day and more! Kim aims to inspire you to create parties, celebrations and gatherings that everyone loves!
Summary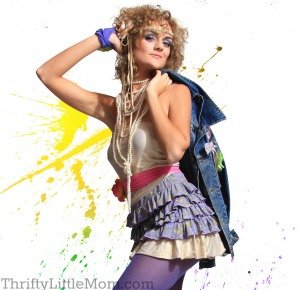 Article Name
20 of the Most Iconic 80s Accessories
Description
Whether you want to take a trip down memory lane OR get ready for your next costume party, this post has a list and images of the most Iconic 80s Accessories and where you can still buy them!
Author
Kim Anderson
Publisher Name
Thrifty Little Mom