80s Dress Up Themes & Costume Inspiration
When coming up with a fun costume or 80s dress-up look there are several factors at play. Do you want something that is super comfortable? Would you like to go all out and have lots of detail? Are you into quirky sub-genres that make people go "OH MY GOSH! I FORGOT ABOUT THAT!" Whichever you prefer, here is a list of my favorite 80's dress-up themes & ideas.
Special thanks to all the awesome DIY influencers and bloggers who attended the Haven DIY design blogger conference in 2019 and graciously agreed to pose in their costumes for this blog post! Also big thanks to Kristin Stockdale of Haven for throwing an epic 80's party event with awesome props and details.
80's Party Costume Ideas: Where to get the look?
When it comes to the fashion of the 1980's, we are seeing a huge resurgence in on-theme clothing and accessories. You should be able to find a lot of items at retail stores right now. My costume for this Haven Conference party was purchased at Forever 21! It was easy to find items I felt comfortable and party-ready in. Other places you can look:
Thrift stores- c'mon now, friends. These items are readily available for you at a low price if you are willing to do a little hunting
YOUR OWN CLOSET- you'd surprised at how many of these items are in your everyday wardrobe but not worn in the classic 1980's era style
Amazon- If you are an online shopper, I've included easy to shop links
If you are trying to figure out your theme, here are a few categories for all people to choose from:
Neon colors
Workout
Classic Prom
Pop Music Icons
Hair metal/Rock and Roll
Preppy
Hip-Hop Icons
New Wave/Punk Rock
Brat-Pack
Political/Dynasty Figures
1980's Blockbuster Movies
80's Dress Up Themes:
Right now the 80's neon trend is booming. It is super easy to find themed clothing at most retailers. Here are some basics when it comes to this simple and classic 80's neon costume:
Don't be afraid of being "tacky"
The brighter the better
Solid or blocked color leggings are more traditional than the patterned ones of more recent
Large, plastic neon jewelry is a staple
Converse, high tops, and Jelly shoes are the top contenders for 80's casual footwear.
Shirts in loud wording, blocking or band era related are best for this look
Add a jean jacket if you need an extra layer
"Fanny packs" are back and easy to find
Shop the 80s Dress Up Look:
LDR128-NeonGreen Basic Solid Leggings, One Size

Cassette Tape Shirt For 80s 90s Lovers Vintage Retro Costume

Blulu 80's Lace Headband Neon Earrings Fingerless Fishnet Gloves for 80's Party (Fluorescent Green)

Crocs Womens Women's Huarache Ballet Flat,Multi/Island Green,4 M US

JUDYBRIDAL Oversize Denim Jacket for Women Ripped Jean Jacket Boyfriend Long Sleeve Coat Blue M

Dolores Women's PVC Hologram Fanny Pack Belt Waist Bum Bag Laser Travel Beach Purse, Iridescence Small
Men's Neon 80's fashion can be easy to accomplish as well. Even if you have a more conservative male in your group, this look can be done simply and leave them feeling comfortable, yet on theme.
Classic 80's retro t-shirt in neon color scheme- music related is always a hit
Torn jeans- these need to be a tighter fit if possible, remember, Jnco was only getting its start halfway through the 80's
Hightops or Converse shoes
Jacket- Jean, blazer or my personal favorite the "wind breaker"
Headband such as a bandana or sweatband
Shop the 80s Dress Up Look:
Classic MTV Pink And Blue Neon Logo T- Shirts

MEIKESEN Mens Blue Skinny Destroyed Ripped Stretch Slim Straight Fit Cotton Jeans with Holes 38

Outback Rider Men's Rip/Torn Jean, Acid Indigo, Size 38×34

Funny Guy Mugs Gnarly 80s & 90s Retro Neon Windbreaker, X-Large

Suddora Yellow Headband/Wristband Set – Sports Sweatbands for Head and Wrist

Reebok Men's ROYAL BB4500H XW Fashion Sneaker, White/Steel, 10.5 4E US
For woman the classic woman from the 80's workout scene is the legendary Jane Fonda. Her iconic leotard and leg warmers are a staple of fashion for the era.
Leggings or Uni-tard for the under layer
Leotard or swimsuit for over layer
Leg warmers
Optional belt accessory
Shop the 80s Dress Up Look:
LDR128-Lilac Basic Solid Leggings, One Size

Women Shiny Patent Reflective One-Piece Gymnastics Leotard Bodysuit for Stage Performance Ballet Dancewear Rose M

Forum Novelties Neon Leg Warmers, Purple, One Size

Women Slim Waist Belt with Cute Bowknot in Solid Colors (lavender)

COUVER Solid Color Sweatband Set for Sports – Lavender
The men's gym fashion icons are familiar was well. Sweatin' to the Oldies was a debut hit for all genders to move and groove to led by the exciting Richard Simmons. His classic tank top and shorts outfit is now the touchstone for 80's workout costume
Workout tank top
(Shorter, but however comfortable you are) shorts- usually in a fun pattern
High socks
Sweatbands
Shop the Look:
AMSCAN Exercise Maniac Accessory Kit for Men, One Size, 5 Pieces

Pareberry Classical Triple Stripes Soft Cotton Over-the-Calf Retro Tube Socks (A-Pair(Red/White))
Classic Prom 80s Dress Up
For a lot of us, when you think of the 80's, you think of all the high school movies that were so prevalent during that time period. All of these iconic movies will inevitably have a prom scene. Thus, this costume idea is one of the most easily recognizable and fun to try to replicate.
One, over the top, endless ruffles and shine, prom dress
If you don't get anything else from a thrift store, this is the ONE thing I suggest
The real deal dresses are better than any replication.
Lilibridal Short Prom Dresses Beaded Puffy One Shoulder Homecoming Pageant Fomal Evening Ball Gowns 083 fuchsia 10
For the suit and tuxedo looks, we are going for outrageous colors and textures.
Look for a brocade jacket
Tuxedo shirt
Bolo-tie
Round glasses
OR a crazy colored full tuxedo
Shop the 80s Dress Look:
JINIDU Men's Floral Party Dress Suit Stylish Dinner Jacket Wedding Blazer Prom Tuxedo Navy Blue

Neil Allyn Mens Tuxedo Shirt Poly/Cotton Wing Collar 1/4 Inch Pleat (15.5-32/33),White

Vintage Style Alloy Fashion Bolo Tie Bow Tie for Mens (Black Onyx)

Joopin-Round Retro Polaroid Sunglasses Driving Polarized Glasses Men Steampunk (Black Simple packaging)

Smiffys 80s Prom King Costume
Music Icons
The leading ladies of 80's pop music that we most contribute fashion to are:
Madonna
Cyndi Lauper
Janet Jackson
Whitney Houston
Pat Benatar
Tina Turner
Annie Lennox
Just to name a few. Their styles were undeniable and electric. These may be easy to make from items you already own. To bring in some of the basic elements of their style, here are several ideas:
Sequin/pleather/animal print leggings
Tutu- complimentary color or basic black
Tank top or leotard
Funky jacket
Costume companies have made it super simple to get these icon looks in a bundle. Check out these easy to shop, pre-fashioned pop icons:
Smiffys 80s Wild Child Costume

Smiffys 80s Pop Tart Costume
Keeping it simple with a vintage band t-shirt and bandanas makes for an easy a thematic look for the party. If you are looking to up the ante though, you can always go for that rocking hair metal band look:
Guns and Roses
AC/DC
Motley Crue
Scorpion
Poison
Def Leopard
K.I.S.S.
These bands were legendary and had so much personality in their outfits.
Shop the Look:
Forum Novelties Men's 80's To The Maxx Zebra Pants Costume, Black/White, One Size

3 Row Pyramid Studded Stud Black Belt XL (40″ – 44″)

Retro Vintage Occult Ancient Egyptian Eye of Horus Tank Top

YangtzeStore Women's 100% Luxurious Long Silk Scarf Classic Art Collection (Red)

California Costumes Men's Heavy Metal Rocker Wig,Blonde,One Size

Schoolboy Costume
Hip Hop 80s Fashion
The hip culture was just starting to burgeon into the mainstream and what followed was some of the most flashy and elaborately designed clothing we've seen. Hip hop legends with the best and iconic fashion sense:
Salt N' Pepa
Run D.M.C.
LL Cool J
MC Lyte
Beastie Boys
Vanilla Ice
MC Hammer
There are several resounding fashion pieces that can be taken from this time period. Across the board the items you would have seen in hip hop clothing are:
Gold rope chains
Track suits
Bucket hats
Snap back hats
Logo-ed jackets
Body suits
Shop the Look:
Cooraby 4 Pack Hip Hop Costume Necklace Bracelet Bucket Hat Sunglass for 80 90s

Vertical Sport Men's 2 Piece Jacket Pants Track Suit JS15 (Medium, Navy/Aqua)

Retro Vintage 80s Memphis Fashion Style Snapback Hat Unisex Trucker Hat

Smiffys 80s Hip Hop Costume

Oakland Raiders Mesh Poly-Twill Quilted Jacket (X-Large) Black

Fun Costumes Women's Push It Pop Star X-Large Yellow
Political Figures/ "Dynasty"/ Popular Figures
The 1980's was full of political struggles. The cold war era, the Berlin wall, the War on Drugs, the Challenger explosion and the AIDS crisis topped the news. The royals were splattered all over popular magazines and there seem to be no stopping the Regans from infiltrating your day to day life. Prominent figures of that time frame include:
Princess Diana of Wales
Ronald Regan
Bill Gates
Nelson Mandela
Margaret Thatcher
Richard Pryor
Steve Martin
Dressing up as these popular figures requires a simple google search of their iconic moments. However, with the actual events that surround the 1980's there are themed clothing items that fit as well.
Retro 80's Just Say No to Drugs T-Shirt 1980's War on Drugs

NeeNoNex Reagan Bush '84 Polyester Foam Front Mesh Back Trucker Hat

Vintage Live-Aid Vintage Tour 1985 Freddy T-Shirt Mercury Unisex T-shirt – Premium T-shirt – Hoodie – Sweater – Long Sleeve – Tank Top

NASA Retro Logo Vintage Look Space 80's – Mens Cotton T-Shirt
Blockbuster Movies
The 1980's were when directors like Steven Spielberg and George Lucas took Hollywood by storm. Cult classics like that of the "brat-pack" with actress Molly Ringwold were in high demand. Here are a few iconic movies from the 80's:
E.T.
Star Wars
Indiana Jones
Ghostbusters
Beverly Hills Cop
Back to the Future
Top Gun
Pretty In Pink
Breakfast Club
Evil Dead
Heathers
Blade Runner
PeeWee Herman
The Breakfast Club
The Blues Brothers
The list could go on for miles of these legendary blockbuster movies. Most of these movies have some staple costume that embodies the film. Here are my favorite "pre-fashioned" costumes of the 80's:
Leg Avenue Men's Top Gun Flight Suit Costume

Ghostbusters Costume With Inflatable Backpack, Tan, Adult Standard

Heathers The Musical Rock Costume Heather Duke School Dress(Female Medium) Green

Rubie's Women's Star Wars Classic Deluxe Princess Leia Costume,White,Small

GSG9 Rubies Men's Pee Wee Herman Suit Costume Standard Size

Glossy Look Men's 1980's Blue Brothers et Costume Hat Tie Glasses Sideburns One Size Black

Adult Back to The Future Jennifer Parker Costume Small Blue

Men's Back to The Future Doc Brown Costume Large
I hope that these 80's inspired costumes get your wheels turning for your next themed party. Have to totally rad time!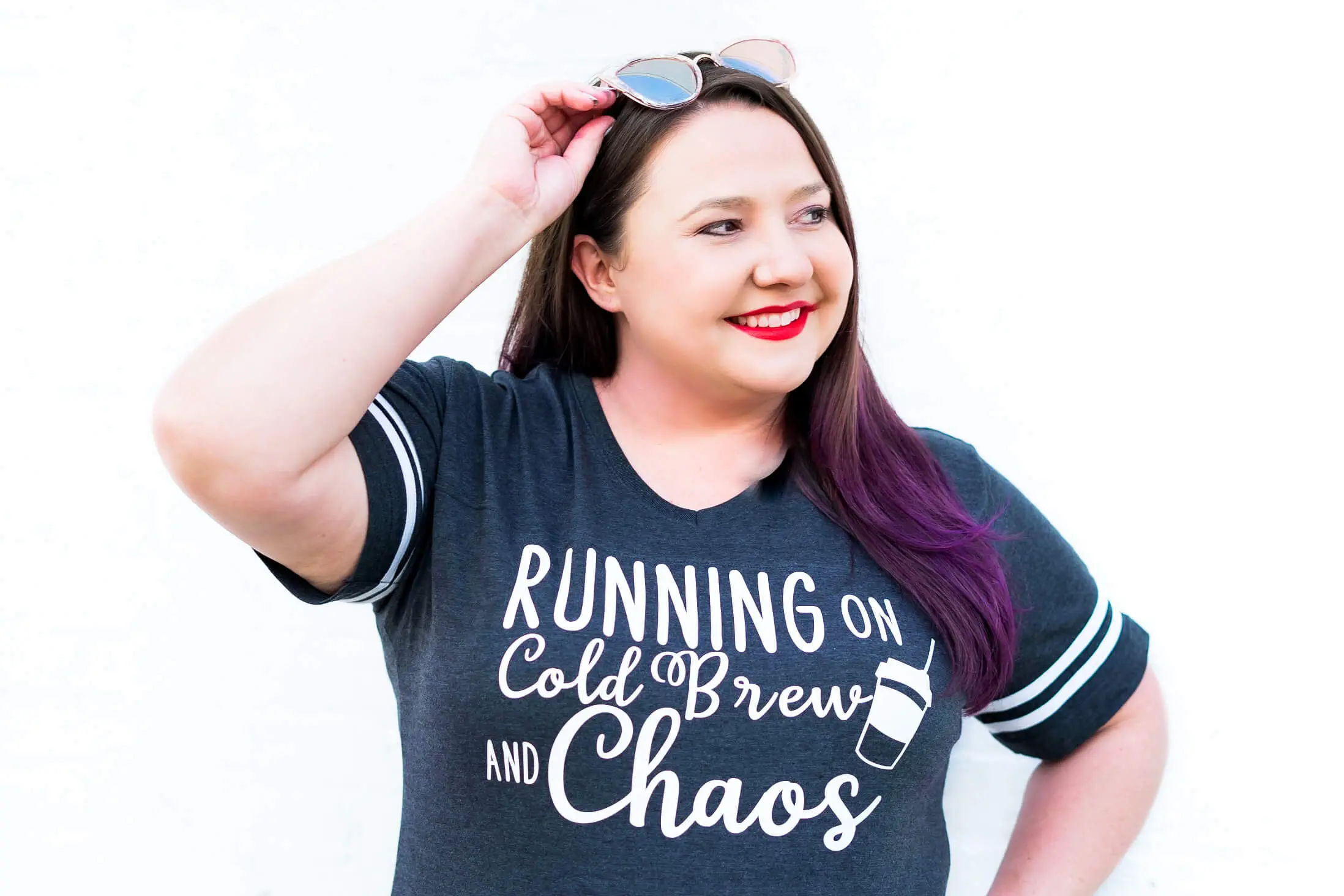 Kim Anderson is the organized chaos loving author behind the Thrifty Little Mom Blog.  She helps other people who thrive in organized chaos to stress less, remember more and feel in control of their time, money, and home. Kim is the author of: Live, Save, Spend, Repeat: The Life You Want with the Money You Have. She's been featured on Time.com, Money.com, Good Housekeeping, Women's Day, and more!