20 Awesome 80s Party Decoration Ideas
If you grew up in the 80's then you remember the bright neon colors, the crazy hair and the most fun music there has ever been. So many things we experience today are based on the fun and ridiculousness of that decade. I love revisiting this time period when throwing a great party. I've thrown a few great 80's parties in my lifetime but I was really inspired by some of the great ideas and decorations that I saw when I attended the DIY design blogger conference, Haven, in 2019 by the event's creative mastermind and co-founder Kristin Stockdale. Here are a few of my favorite 80's party decorations to help at your next party!
80s Party Decorations: Photo Booth
When you are getting people together and they are dressed up for a theme, it is great to have a place where they can commemorate the evening with a photo. My personal requirements for a good photo booth are simple.
Basic 80s Party Photo Booth needs
Back drop- this can either be a neutral curtained back drop or one that fits with a specific 80's party theme.
Cute Props
Camera/Phone Tripod
Good lighting
Instant Print camera
80s Party Photo Booth Back Drop Themes
Fun Express Rock Star Party Backdrop Banner
Mehofoto Hip Hop Graffiti Backdrop Retro 80th 90th Themed Party Photography Backdrops 7x5ft Urban Art Graffiti Wall Background for Picture
MEETSIOY Marble Texture Backdrop Pink Minimalist Retro 7X5ft Photography Background Themed Party Photo Booth YouTube Backdrop LXMT1208
80s Party Decoration Photo Booth Props
Props for a photo booth are always necessary to up the fun. This allows people who are less comfortable in a photographic situation to get to participate without anxiety.
80s Photo Props (32 Pieces) for Photo Booths, Parties and More! Our Photo Prop Party Favors are Pre-Made (Not DIY) for Your Convenience!

Feather Boa Set of Vibrant Colors – Fits Any Occasion – Mardi Gras Decorations – Party Supplies – Costume Boas – 6.6ft, Long Feather Boas – Fluffy – Eco-Friendly (Rainbow (6pcs), 40g)
Other Fun 80s Party Prop Ideas:
Pop by your local thrift store and see if you can find some of these clothing items to throw into the mix!
Jackets

Sequin
Jean
Windsuit
Leopard print
Funny formal wear
If you are near a good costume party store you may be able to find these easily.
Wigs

Fun World Men's Mullet Wig, yellow, Standard


California Costumes Men's Heavy Metal Rocker Wig,Blonde,One Size


UHC Adult Double Mohawk Punk Rocker 80's Wig Halloween Costume Accessory (RED/BLK)


the "Joan Jett"
Rubie's Rockin Diva Wig with Tinsel, Black/Silver, One Size
80's Party Decoration Ideas- Photo Booth Camera and Lighting needs
Having a good camera set up is important.
I have a small gorilla tripod
It's great for this style of photo booth because it holds to anything it can wrap around.
If I want to move the photo booth to a different location or have it in an area where a traditional tripod wouldn't work, I can clip it to a branch or overhang.
Perfect if you already have good lighting for the booth
JOBY GorillaPod 1K Kit. Compact Tripod 1K Stand and Ballhead 1K for Compact Mirrorless Cameras or Devices up to 1k (2.2lbs). Black/Charcoal.
If you want the complete package, this light ring and tripod combination is perfect.
Adjustable heights
Ring light provides the perfect lighting for your location
Has a phone holder if you are using your cellphone for photos
8″ Selfie Ring Light with Tripod Stand & Cell Phone Holder for Live Stream/Makeup, UBeesize Mini Led Camera Ringlight for YouTube Video/Photography Compatible with iPhone Xs Max XR Android (Upgraded)

Instant print camera
There are several different instant print cameras available these days. This warms my heart coming from the era of the Polaroids covering my bedroom wall.
Quick printing with no ink to refill in less than a minute
Optional sticker backing for decorative use
Easy to use and refill
Fujifilm Instax Mini 9 Instant Camera – Ice Blue

Kodak PRINTOMATIC Digital Instant Print Camera (Yellow), Full Color Prints On ZINK 2×3″ Sticky-Backed Photo Paper – Print Memories Instantly
80's Party Decoration Ideas: Tablescapes and Table Decorations
There are many table options when throwing a party. Once you have decided on the style and amount of tables you will have, you will be able to decide your direction on decorations. Tables to consider:
Large party with round tables in need of decoration
Smaller party tables- like high cocktail tables
Food and drink tables
80's Party Decoration Ideas: Tablescape needs
For the table you will want to have:
Themed table cloths
Optional layered neon/bright color table cloths
Statement centerpiece with height
Layers of thematic pieces
80's party decoration table cloths-
GIFTEXPRESS 2-Pack Black & White Checkered Flag Table Cover Party Favor/Checkered Tablecloth/Disposable Checkered Racing Table Cover/Check Table Cover (2)

Curated Nirvana Wild Stripes Animal Print Table Cover Bundle | Tiger, Zebra & Leopard Print Jungle Theme Table Cloths

80's Tablecover Party Accessory (1 count) (1/Pkg)

12 Plastic Tablecloths – Lime Green, Sunshine Yellow, Orange – Premium Thickness Disposable Table Cover, 108 x 54 Inch, 4 Each Color
80's Party Decoration Ideas: Paint Bucket Table Supplies
300 Glow Sticks Bulk Party Supplies – Glow in The Dark Fun Party Pack with 8″ Glowsticks and Connectors for Bracelets and Necklaces for Kids and Adults

United Solutions 2-Gallon Residential Food Grade General Bucket FDA approved Pail Food Beverage Storage Container
To set up the "paint spill" you will need to create a stand.
This can be done easily with a post and weighted base similar to a paper towel holder.
You will want this to be at least 24″ in height.
Drape cloth over stand with enough excess fabric to "pool" over the base of stand and onto table
Place bucket on the stand into the corner base seam of bucket
If having trouble "balancing" bucket on its side, place a wash cloth or excess material in corner seam to adjust weight
80's Party Decorations: Party Packs
There are so many party packs available to help this theme be everything you want it to be.
Balloons
Streamers
Vinyl Records
Themed Cut outs
12 Pack 11″ Safari Print Latex Balloons Zebra Cheetah Leopard Tiger with Matching Ribbons

11pc I Totally Love 80's Balloon Bouquet Happy Birthday Neon Party Theme Boombox

Blacklight Party Balloons – Black with Neon Polka Dots that Glow in the Dark under Blacklight – 25 Pack of 11 inch Latex Balloons

80's Value Pack Party Swirl Decorating Kit

Beistle 53410 I Love The 80's Streamers 2 Piece, 7″ x 6′, Multicolored

Adorox Metallic Silver Gold Rainbow Photo Backdrop Foil Fringe Curtains Party Wedding Event Decoration (Metallic Rainbow)

Record Cutouts Rock and Roll Music Party Two Sided Decoration 30pcs 7 Inches
80's Party Decorations: Mantel and Centerpiece Ideas
If the paint bucket spill look isn't what you want for your tablescape or if you are looking for something to go on the mantel, I found this video that had some great ideas. Note: If you are going to make the vinyl bowls, they are not food safe!
I personally like the cassette tape vase. Here's how they are made.
Items Needed For Cassette Tape Vase:
Tall, clear vase (Glass or plastic)
Koyal Wholesale 404341 6-Pack Cylinder Glass Vases, 4 by 24-Inch
Acrylic Beads – 2000-Piece 6mm Loose Beads, Acrylic Round Beads, Acrylic Spacers, for Accessories Bracelets Necklaces Jewelry Making, Art Craft DIY, 12 Assorted Colors, 0.24 Inches Diameter
Old cassette tapes (or new if you can't find any)
Maxell 108575 Optimally Designed for Voice Recording Brick Packs with Low Noise Surface – 90 Minute Audio Cassettes, 7 Tapes Per Pack
Rust-Oleum 327885 American Accents Spray Paint, 12 oz, Gloss Candy Pink
Directions:
Paint the cassettes in various colors
Fill vase to desired height with beads or stones
Stack painted tapes in however you'd like
This is so simple. It's so cute, you could even use it for everyday decoration too. I can hear my children now, "Mom, what are thoooooose?" lol
80s Party Decoration Ideas for Front door/ Porch
Arcade theme-
I'm totally digging these 80's arcade machine cut outs. I would do one of these on the front door.
80's Colour Golden Age Video Arcade Game Life Size Cardboard Cutout SC1025
Place some fun signs around the outside of the house to add to the thematic nature of the arcade.
Blue Panda Video Game Sign Cutouts – 8-Pack Arcade Directional Signs Theme Party Decorations, Kids Birthday Party Favors on 350 GSM Cardstock Paper, 17 x 4 inches
Add other arcade themed items around the porch.
CHENXI LED Arcade Shop Open Sign Special Offer Graphics Ultra Bright Flashing 10 x19 Inch(48X25 cm) Store Signboard (48 X 25 cm, Arcade)
Line the walkways with fun LED lights- this will bring in the arcade feeling from the moment guests arrive to the house.
Bebrant LED Rope Lights Battery Operated String Lights-40Ft 120 LEDs 8 Modes Outdoor Waterproof Fairy Lights Dimmable/Timer with Remote for Garden Camping Party Decoration (Multi-Color)

I would also pick up different sized cardboard boxes and make large rubik's cubes that can stack in any free space on the porch.
These can be easily made with 3 cardboard boxes- 12″ cube, 15″ cube and 20″ cube
Paint each side a different color
Use black duct tape or electrical tape to create the edges of the squares
Stack on of each other at different angles
80's Party Decoration Ideas: Cotton Candy Maker
Bringing it back. Cotton candy is a great novelty item and the machines these days are inexpensive to buy, or you can rent one. By adding cute light up sticks, everyone will have a blast enjoying this retro treat!
Nostalgia PCM805 Hard & Sugar-Free Candy Cotton Candy Maker

8 Function LED Cotton Candy Glo Cones-Pack Of 10

Cotton Candy Express 3 Flavor Cotton Candy Sugar Pack with Cherry, Grape, Blue Raspberry, and 50 Paper Cones, 11-Ounce Jars
80's Party Decoration Ideas: Themed Band
80's Band, Electric Avenue, from the 2019 Haven Conference.
If you have space, booking a themed band to play the night would be so much fun. Find a band that specializes in the classic 80's music and recreate that awesome dance party from yesteryear! This is the band Electric Avenue who's was the guest at the 2019 Haven Conference Finale party. They were amazing. Here's their booking page.
I hope you enjoyed this fun 80's Party Decoration ideas list! May your next gathering be an event to remember!


9 Thrifty Party Shop Places Most People Forget About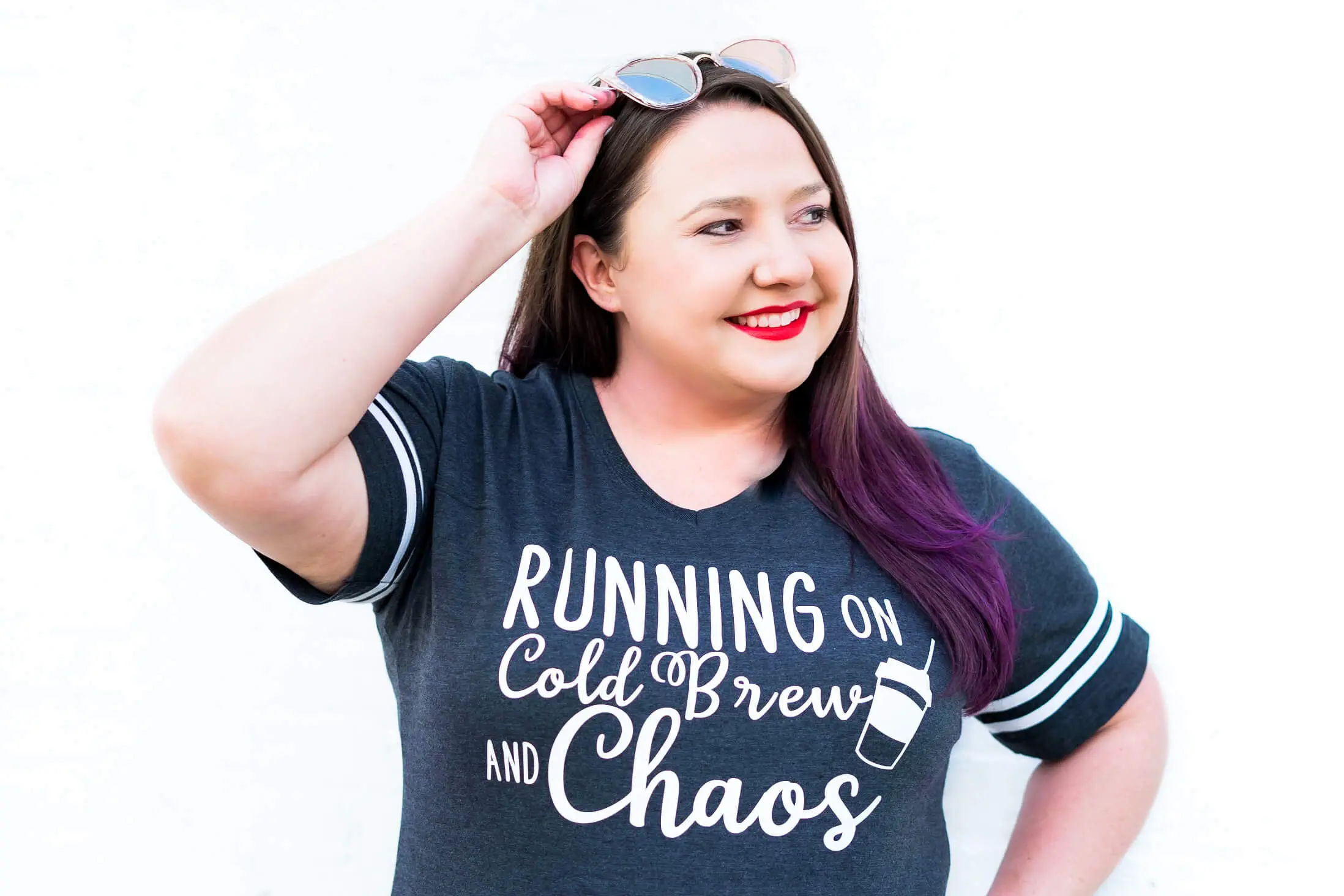 Kim Anderson is the organized chaos loving author behind the Thrifty Little Mom Blog.  She helps other people who thrive in organized chaos to stress less, remember more and feel in control of their time, money, and home. Kim is the author of: Live, Save, Spend, Repeat: The Life You Want with the Money You Have. She's been featured on Time.com, Money.com, Good Housekeeping, Women's Day, and more!