The Epic Halloween Party Names List
This post contains affiliate links. As an Amazon Associate, I earn from qualifying purchases. I also earn from qualifying purchases made with other brands and programs. See my
privacy policy.
Halloween is a fantastic time to throw a party. You don't have to worry about buying presents or holiday rush. It's the time of year when the weather is cooling down (here in the States) and we begin to enjoy time together. Did you want to niche down your Halloween party with a specific theme? You can do this by giving it a great name for your invitations. Coming up with wording for your own Halloween invitations can be fun or exhausting. That's why we took the hard work out if of it for you with our ultimate list of Halloween party names.
Halloween Party Names: Dancing


If your party will have a designated area for dancing, you might want to highlight that. Letting people know there is a dance floor helps them to plan accordingly for costuming.
Devilish Disco
Graveyard Get-down
Eye of Newt Boot Scoot
Creepy Crawlers Ball
Monster Ball
Darkness Dance
Cloak and Corpse Ball
Beyond the Grave Rave
Disguise and Demise Dance
Boos and Boogie
Horror Hoe-down
I Gotta Chilling Dance Party
Cauldron Bubble Ball
Grave Digger Disco
Poltergeist Prom
Reaper Rave
Deadman's Dance
Gourds and Ghouls Gavotte
Halloween Hootenanny
Black Cat Boogie
Dance Macabre
Halloween Party Names: Food and/or Drink Event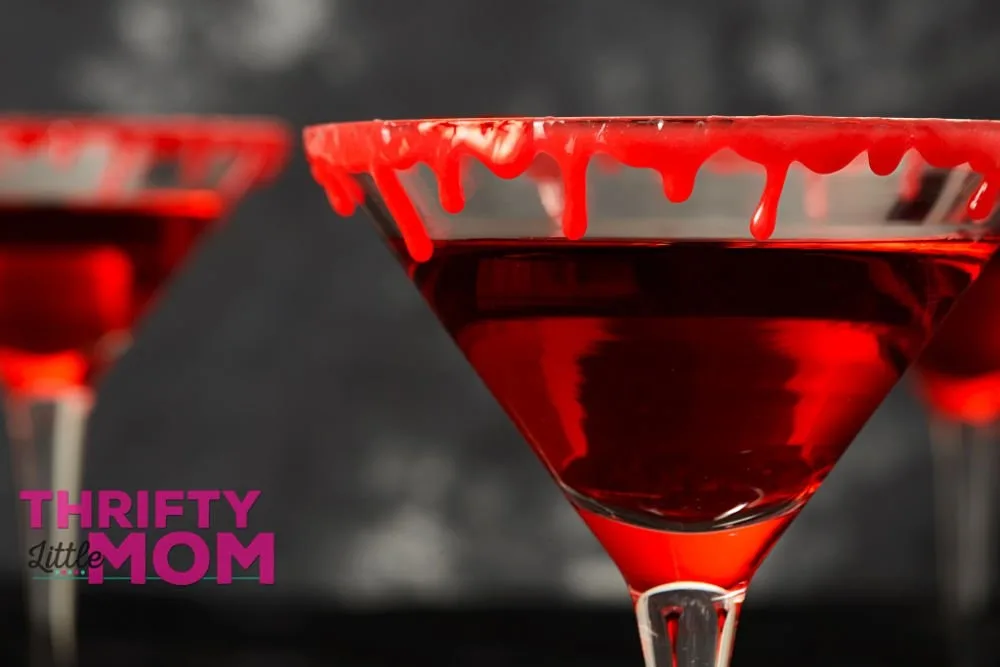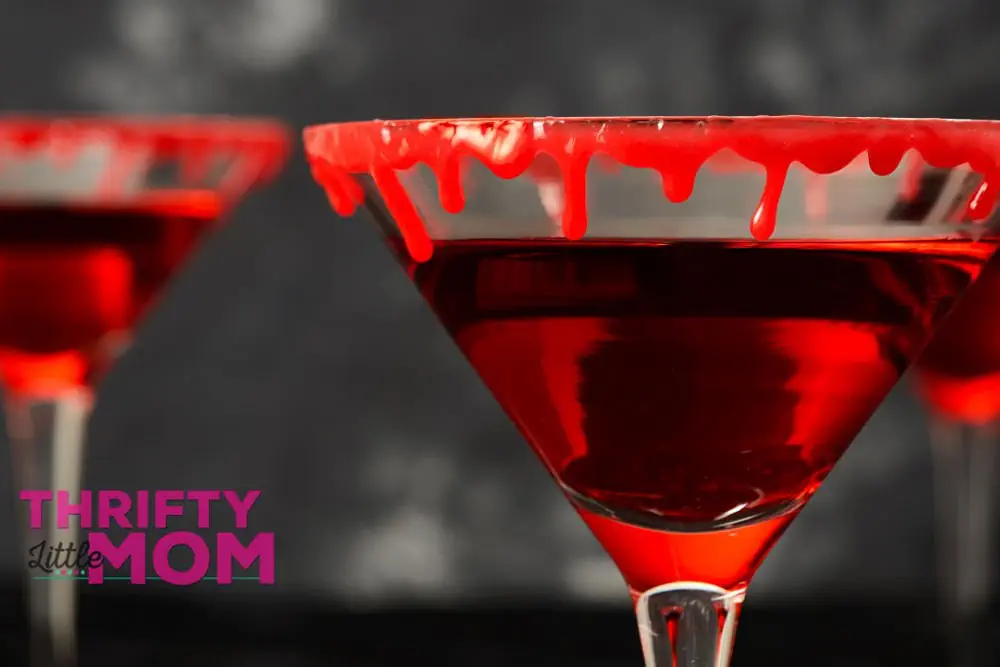 If you are planning on a specific type of holiday food, bar or drinks event, choose a name that celebrates the activity!
I Scream Party
Bogeyman Barbecue
Zombie Prevention Barbecue
Wooden Stake Cookout
Stupefy and Petrify Fish-fry
The Haunted Pitchfork Dinner
Cocktails and Cadavers
Apparition's Aperitif
Beverages and Bogeymen

Spirits and Spirits
Sleeping with the Fishes Fish-fry
Hungry Like the Werewolf
Scarecrow (Stuff-Yourself) Social
House of 1000 Cocktails
The Texas Cocktail Massacre
Silence of the Lambs Barbecue
A Brush with Death- Host your own Paint and Sip Party
Halloween Party Names: Dog and Animal Related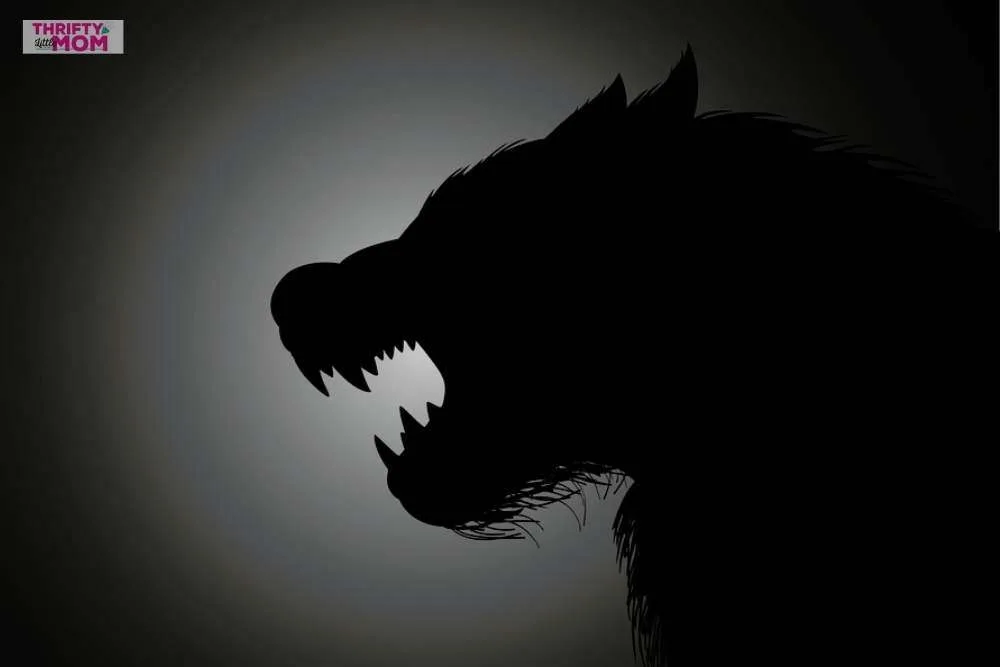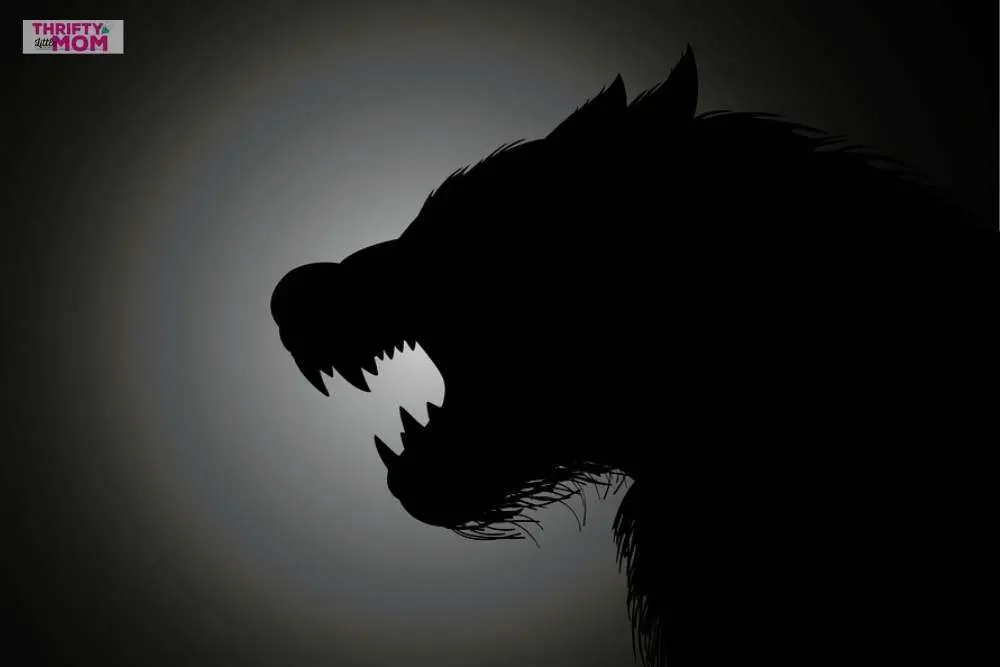 Throwing an event with your woofer or other delightful creatures can be fun and thematic as well! Have a great Halloween pet party!
Fangs Feast
Woofs and Witches Walk
Pups and Pumpkins Party
Fangs Fest
Howl-a-ween
Fangs-giving
Goblins and Goodboys Gala
Beauties and Beasts Ball
Halloween Hoot n' Howl
Fang and Claw Pub Crawl
Squawk and Scream Soiree
Slither and Squirm Social
Halloween Party Names: Pumpkin Carving Party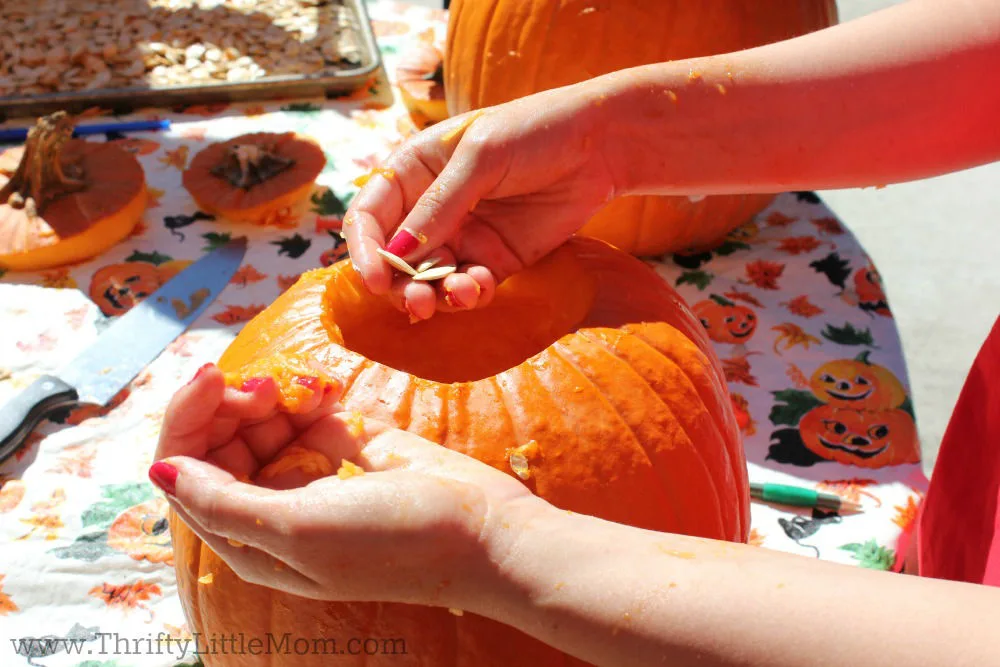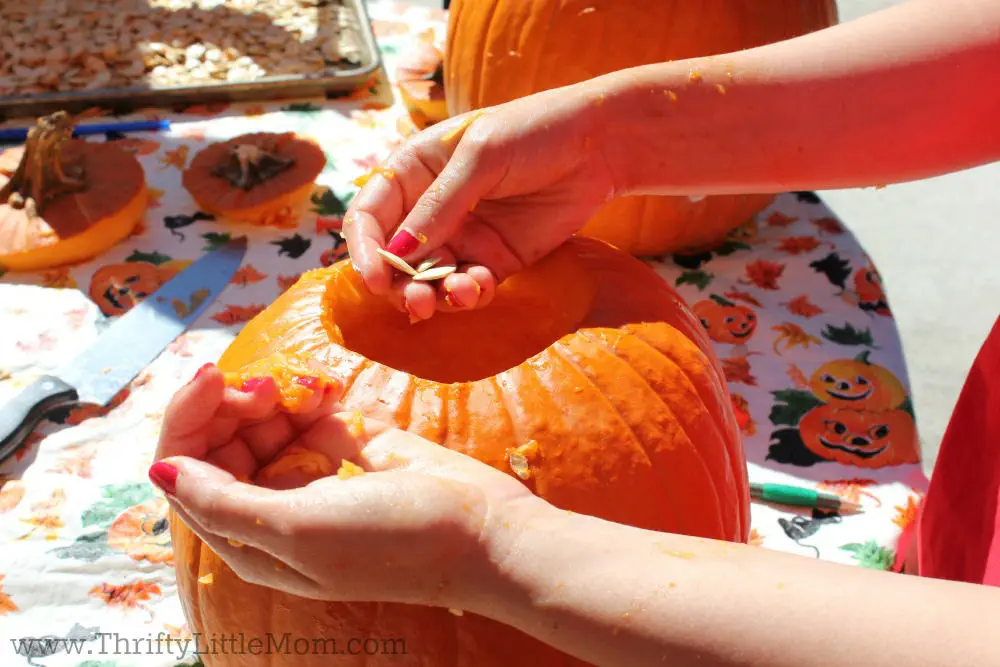 I love getting together with friends to carve pumpkins. My friend said "are you ready to carve pumpkins in October?!" I replied, "September 21st is the first day of fall. lol" Get your carving knives sharpened for these great pumpkin parties.
Jack-O-Lantern Jubilee
Jack-o-lantern Luau
Carve and Cackle
Pranks and Pumpkins Party
Gory Gourds Get-together
Jack-O-Lantern Light Up Night
Princess and Pumpkins Party
Pumpkin Hunt
Carve for the Cure- Breast Cancer awareness month
Halloween Party Names: A dressier event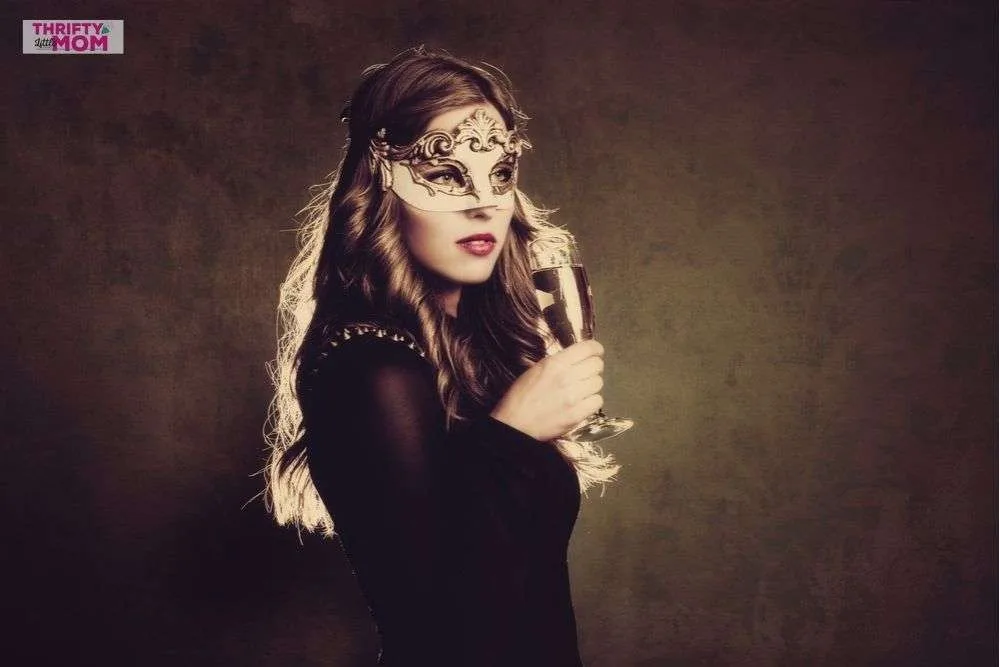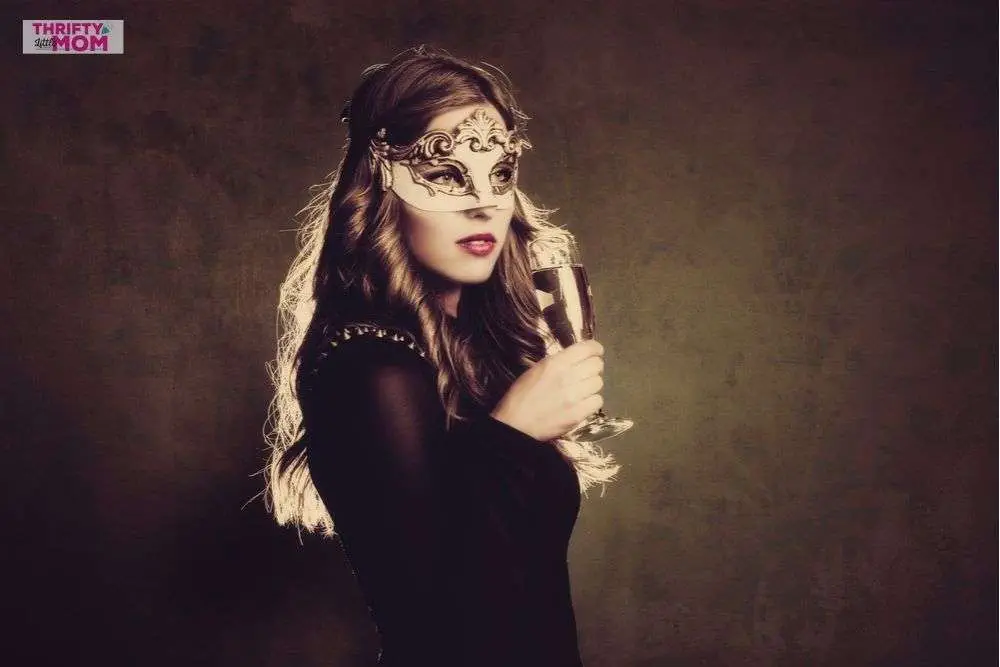 If you like to have a more formal event for Halloween you may want to have a name that reflects the sentiment.
Guys and Ghouls Gala
A Ghastly Affair
Ghost in the Fog Faire
Mausoleum Masquerade
Abracadabra Affair
Gruesome Gala
Cauldron and Candlelight Night
Halloween Party Names: Kid(ish) Related Fun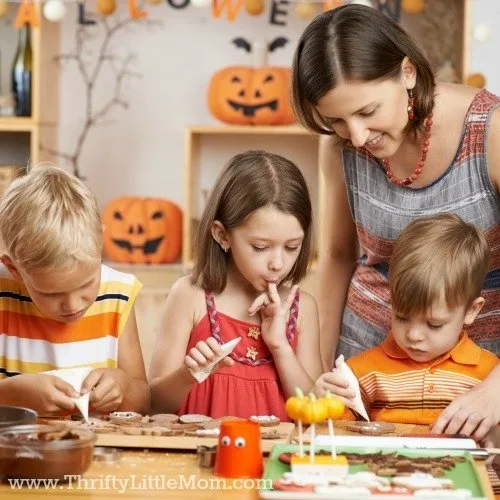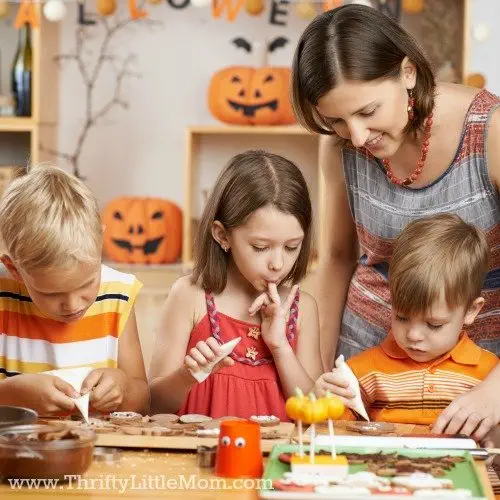 Some of these can be used as regular parties too. However, they do have a bit of less scary, childhood whimsey to them.
Mummy and Boo To-Do
Davy Jone's Lock-in
Candy Caper
Trick or Treat Trist
Freaks and Fairytales Fest
Phantom Fest
Hobgoblin Hangout
Hocus Pocus Ruckus
Heebee-Jeebee Jamboree
Potion Commotion
Halloween Party Names: Any Event- Scary or Not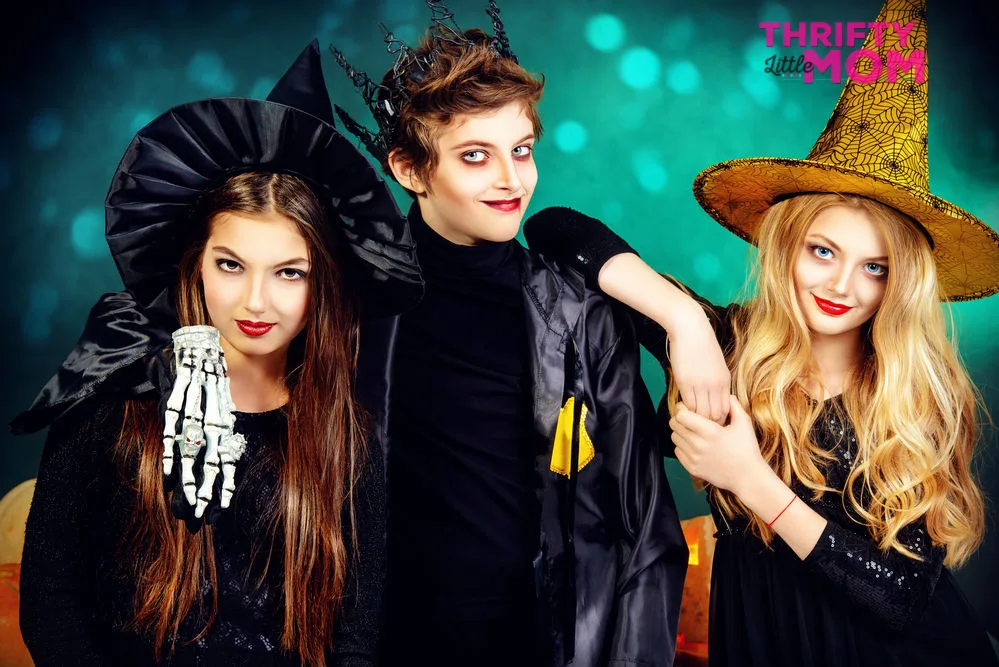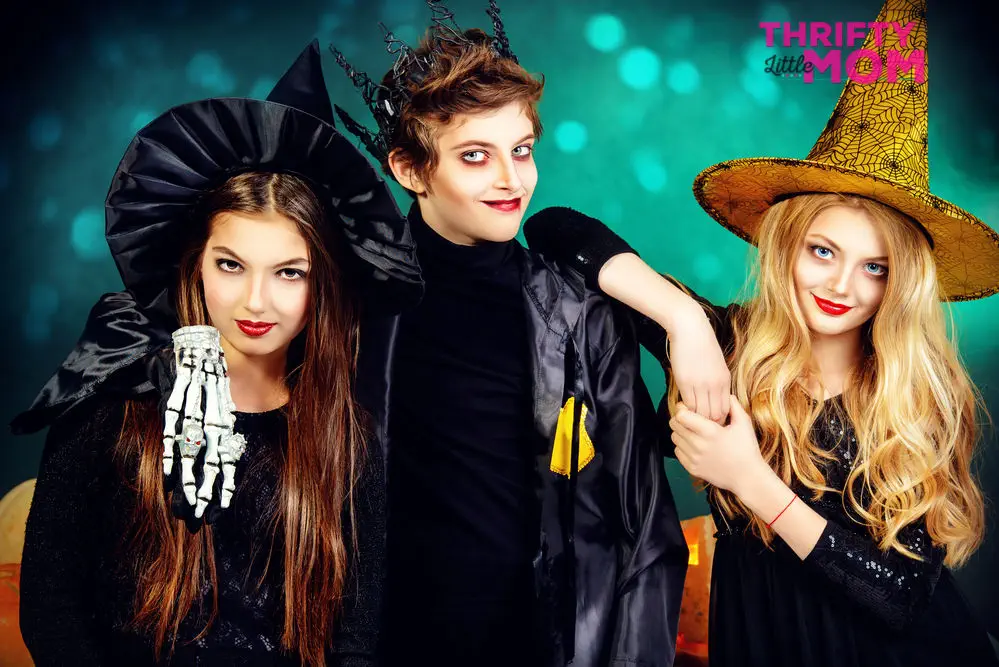 Whether you want something scary or just fun, this is a rundown of easy party names for any Halloween event you may be planning.
Skeleton Shin-dig (get it?)
Toxic Equinox
Séance Soiree
Tricksters Paradise
Spellbound Social
Broomstick Blowout
Ghoul Vibrations Beach Party
Specter Spectacle
Spine-Chilling Chill-out
Grave Yard Frolic
Fright Night Fling
Cackle and Cauldron Celebration
Moonlight Merry-making
Stayin' Alive
Magical Mayhem
Headstone Holiday
Fiesta de Fright
Spooky and Kooky Social
The Black Cat's Meow
Cemetery Shin-dig
Cobwebs and Coffins Celebration
Crypt! Crypt! Hooray!
The Enchanter's Escape
The Shadow Shindig
Broomstick Bizarre
Uptown Funk and Fright
Goblin's Paradise
Oddities Outing
Bloodbath Banquet
Macabre Mash
Dracula Spectacula
After-life After dark
Boo-tiful People Party
Nuthin' but a Ghoul Thing
Cadaver Extravaganz
Catacomb Cantada
Ghoul-o-rama!
Spooktacular
Bones and Brains Bonanza
Monster Mash
Monster Bash
Transylvania Turn-Up
Witches Brew-ha-ha
Bad Things Bash
Horror Holiday
Psycho-a-go-go
Halloween Party Names: Seasonal (Non-Halloween)
These are good for a church or fall related events that do not necessarily want to promote halloween.
Fall Ball
Leaves and Lights Night
Harvest Fest
Autumn Amusement
Apples and Acorns Social
Haystack Social
Hall-e-lujah Night
Gourd ole time!
Make your Halloween party stand out with its own name. It very simple to create a great flyer or invitation with one of these cute titles. Mix and match your own to create a halloween party name that fits your event! Creating the name is half the fun of the theme.
Design your invites online, make them by hand or send them a digital invite from Facebook or Evite!
Your guest will be sure to love it.


Ultimate List of 50 Family Halloween Costumes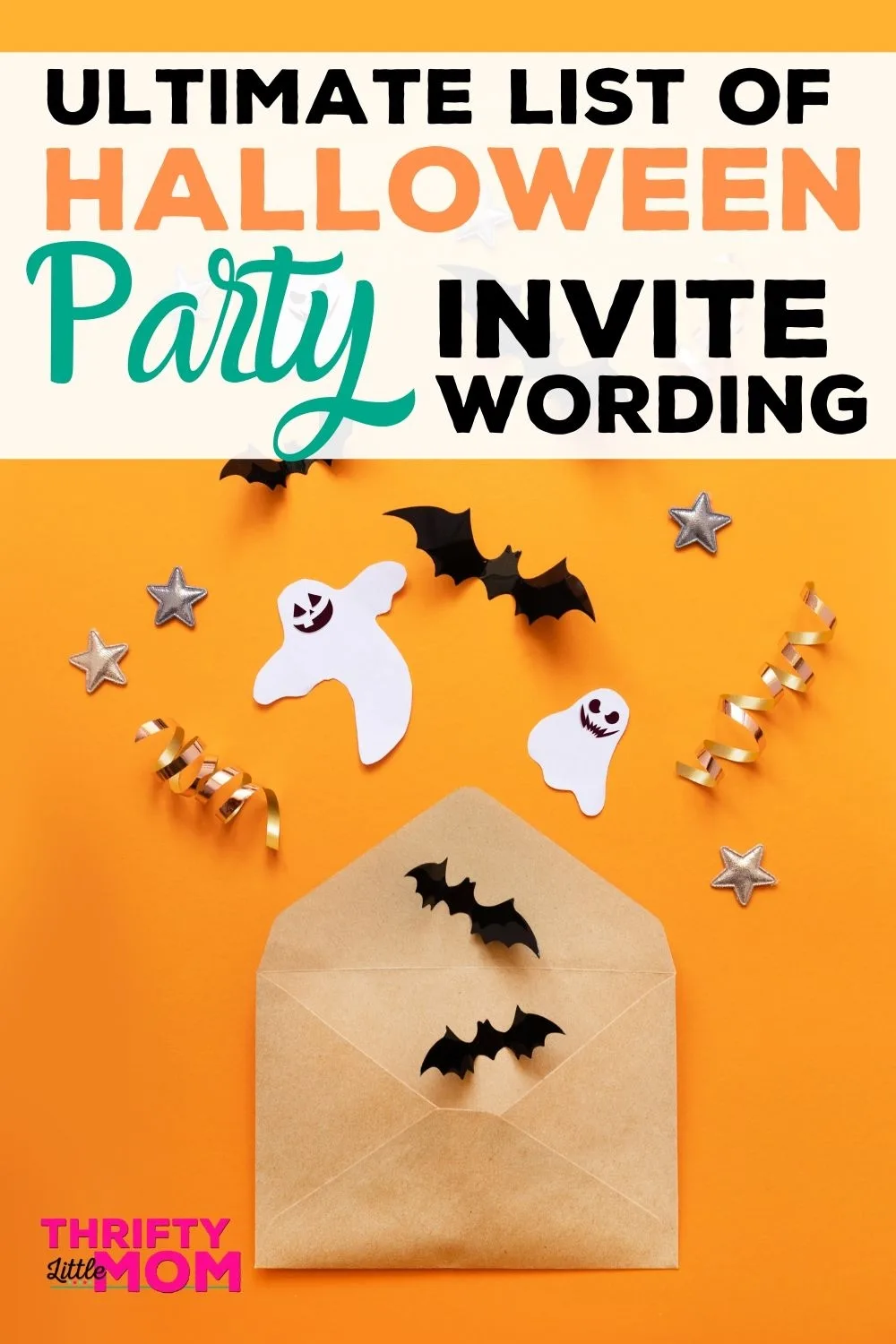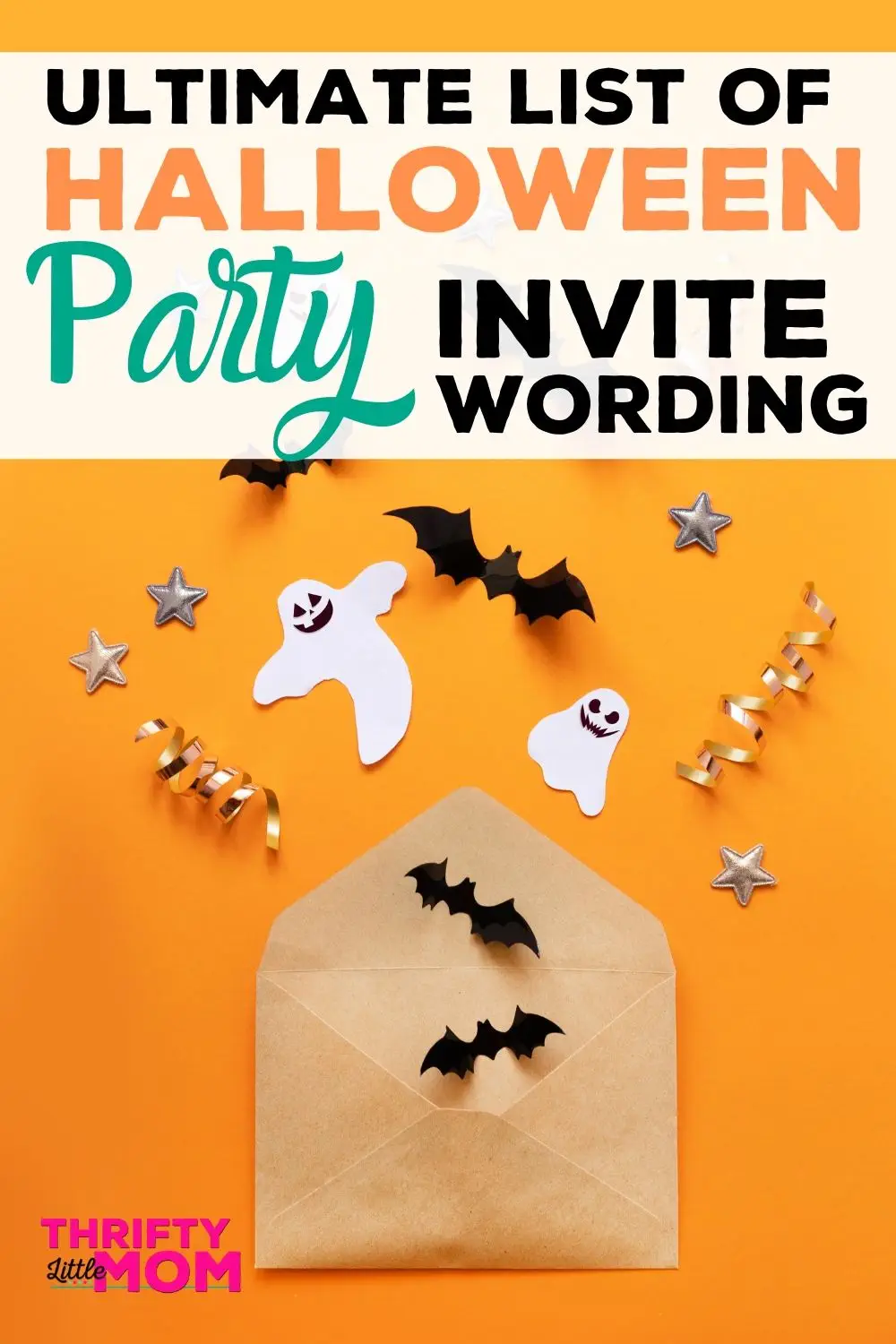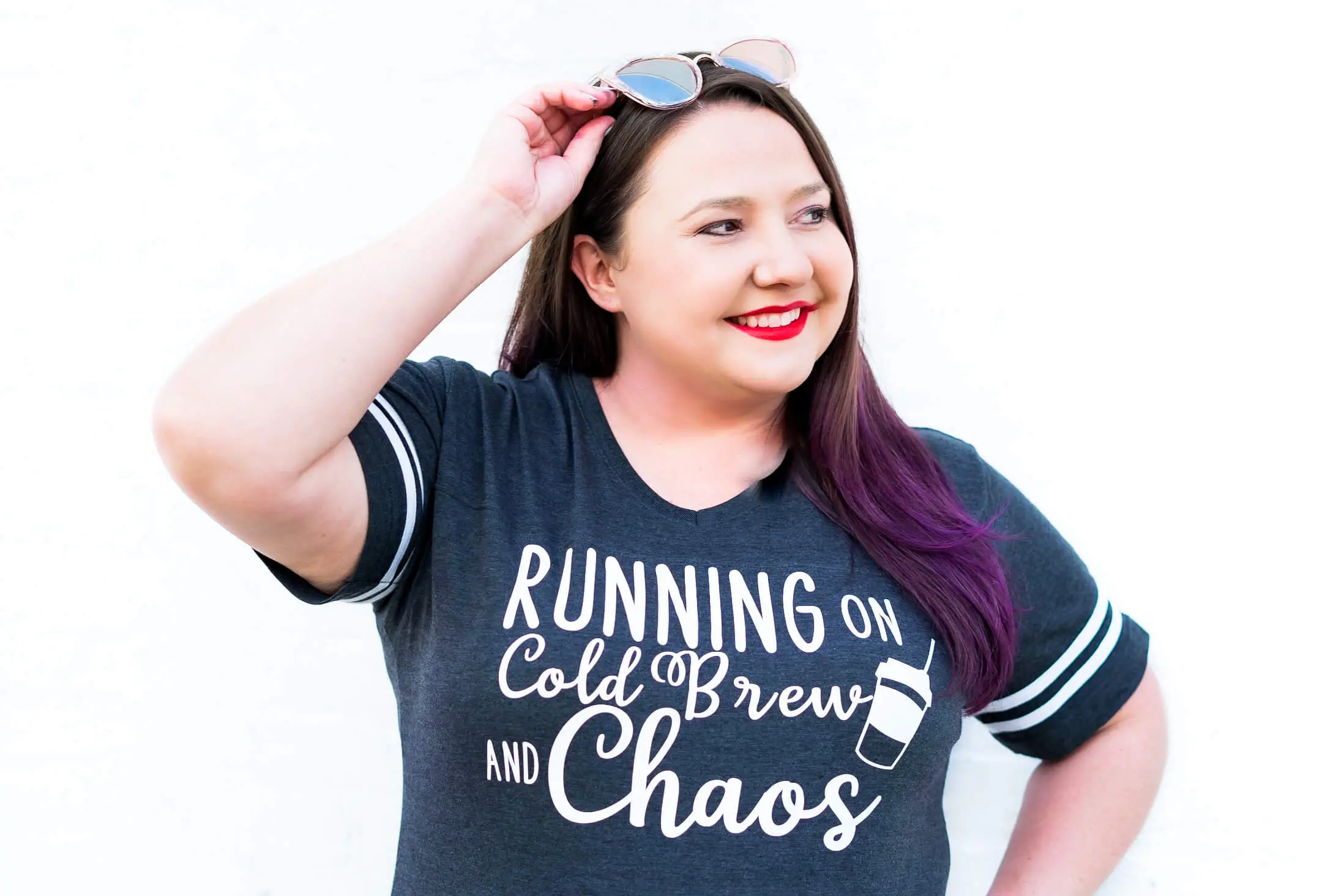 Kim Anderson is the organized chaos loving author behind the Thrifty Little Mom Blog.  She helps other people who thrive in organized chaos to stress less, remember more and feel in control of their time, money, and home. Kim is the author of: Live, Save, Spend, Repeat: The Life You Want with the Money You Have. She's been featured on Time.com, Money.com, Good Housekeeping, Women's Day, and more!
Summary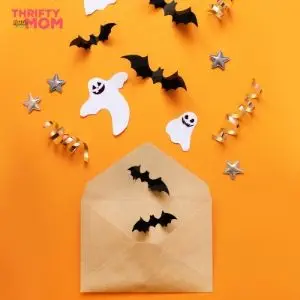 Article Name
Description
Ready to make invitations for your Halloween party and searching for the right Halloween party invitation wording? This post has 100+ Halloween party names to choose from broken down by theme! Look no further!
Author