Hearty Slow Cooker Beef Stew
This post contains affiliate links. As an Amazon Associate, I earn from qualifying purchases. I also earn from qualifying purchases made with other brands and programs. See my
privacy policy.
This post is sponsored by The Beef Checkoff and brought to you by The Motherhood.  All opinions in this blog are my own.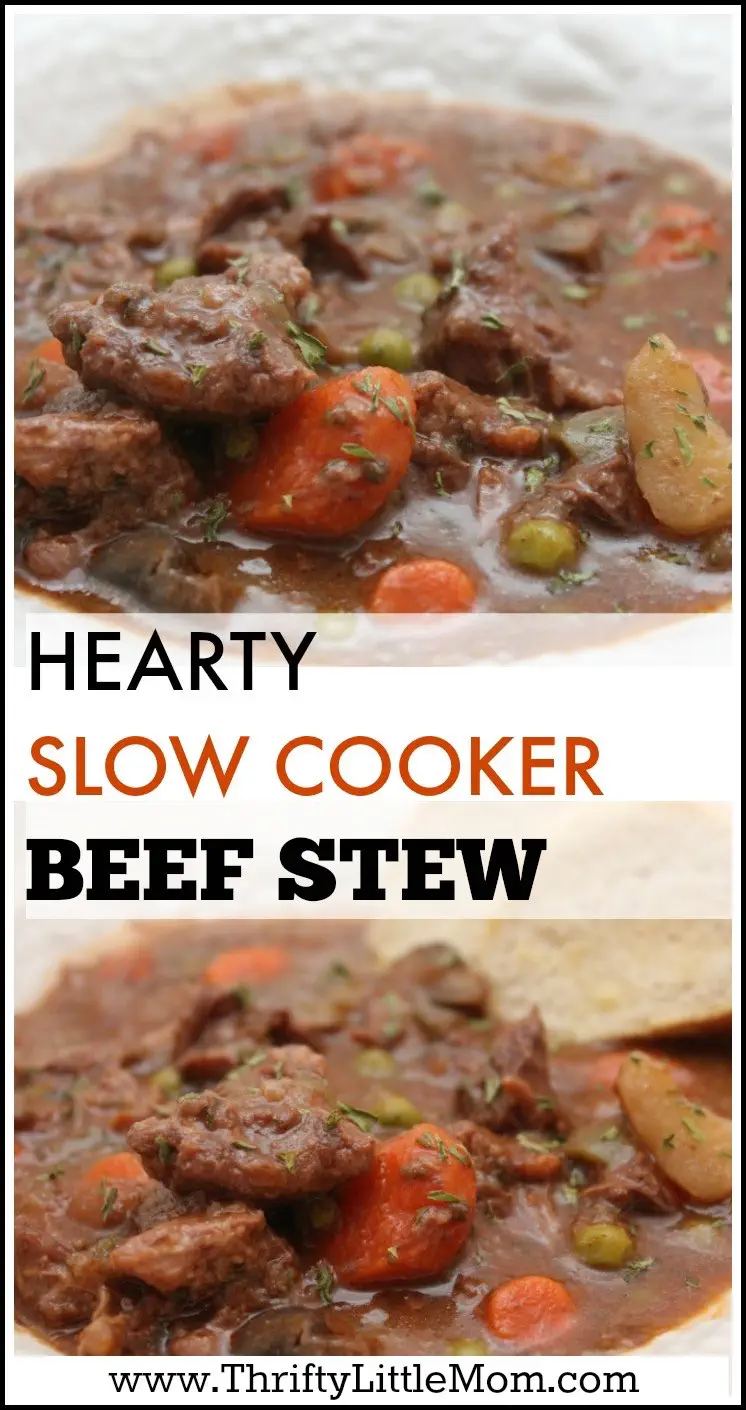 Don't you love this time of year? The expectation of friends and family coming together to share a meal as the colder weather forces everyone indoors seeking warmth. Well, I have a little Holiday surprise for you—beef retail prices are down nearly 10% from the highest prices in late 2014! To celebrate the extra jingle in our wallets we want to share this great time saving, money saving recipe with you!
Now my family likes to gather at a house my father-in-law built in the North Carolina mountains.  When we all get together, it's like feeding an army.  That's why I love this recipe that I snagged from the queen of entertaining and my close friend, Rhonda John.  It's hearty, bursting with flavor and since it's a slow cooker meal- it's super fast to prep and delicious when it's done so you spend more time with family and less time in the kitchen this holiday season!  If you want to make this meal stretch even farther and be even more filling- be sure you serve it over a heaping spoon of rice!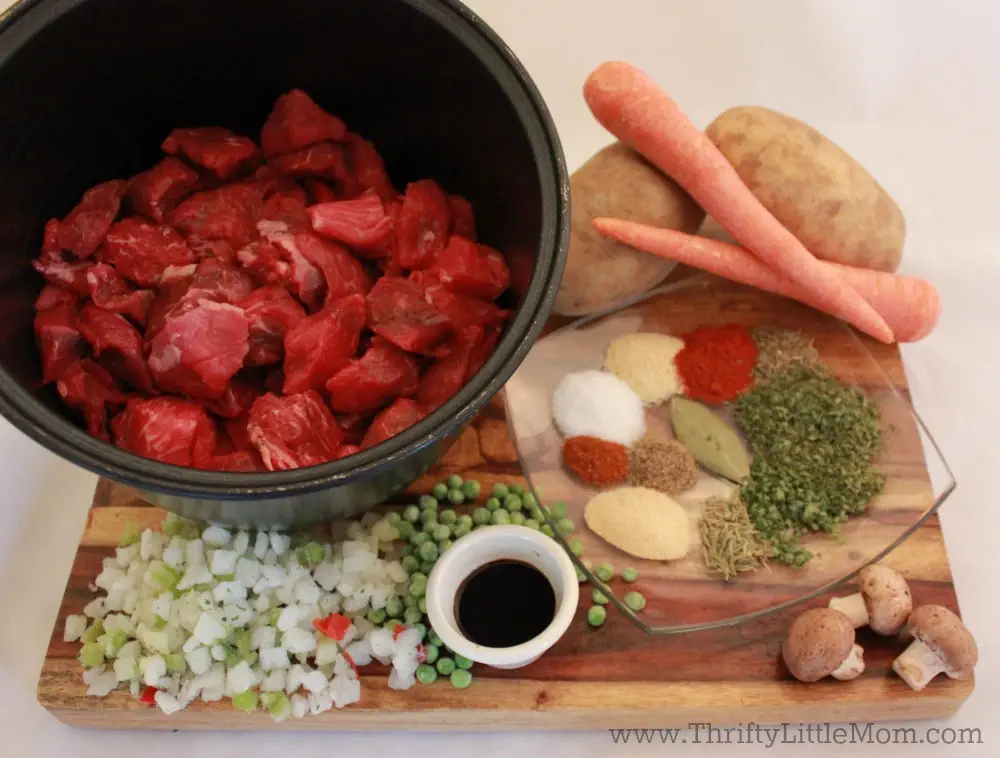 Ingredients:
2 lbs. beef stew meat cut into bite size pieces
¼ cup all-purpose flour
Seasonings:

3 tsp Salt
2 tsp each Garlic Powder, Chives & Parsley
¾ tsp dried Thyme
½ tsp each Black Pepper, Red Pepper, Paprika & dried Rosemary
1 Bay leaf
1 bag frozen, chopped onion, bell pepper, celery medley
2 potatoes chopped
4 carrots chopped
1 Tbsp Worcestershire sauce
1 ½ Cups Beef Broth
1 bag of frozen petite peas
Rice optional
Directions: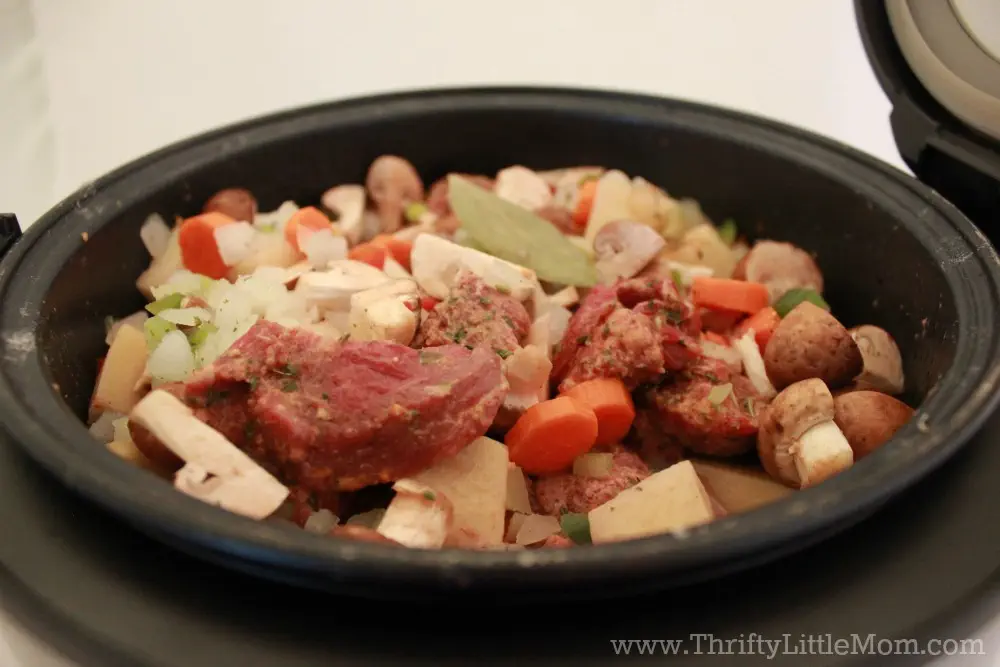 In your slow cooker's bowl, toss together the beef cubes, flour and seasonings coating all sides well. Place all of the chopped vegetables on top followed by the Worcestershire sauce and beef broth. Cover and cook on high for 4-6 hours or low 8-10 hours according to your slow cooker's specifications. If you like, leave out the peas and add them the last 30 minutes of cooking so they retain their beautiful green color. Garnish with parsley and serve with bread for dipping!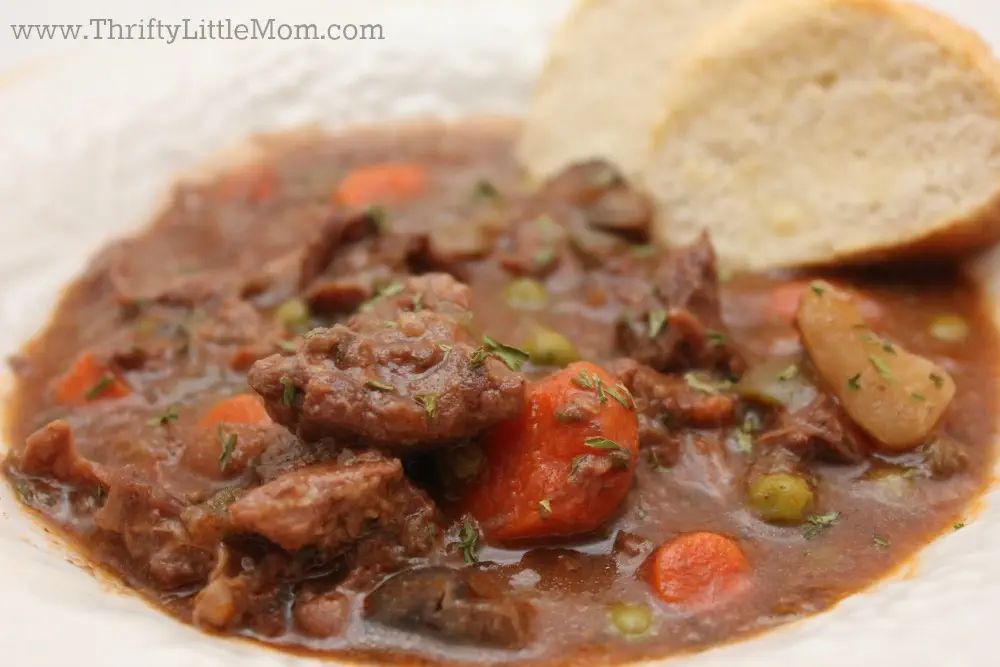 Now Is The Time to Save on Beef:
You know as a Thrifty Little Mom, I always aims to share any tips we have for saving you money and time so we hope you enjoy our gift to you as you plan this holiday meal!   While perusing your grocer, expect to see lower prices in the meat case and take advantage of these prices as you shop for roasts, steaks and ground beef this season. By the way make sure you check out the Beef Checkoff, the leading authority on all things beef, as they share expert tips on how to get the best deals on beef this holiday season and every day.
For holiday recipes such as Citrus-Marinated Beef and Fruit Kabobs, Braised Short Ribs with Red Wine Sauce and Beef Stuffing with Apples and Cranberries, visit beefitswhatsfordinner.com.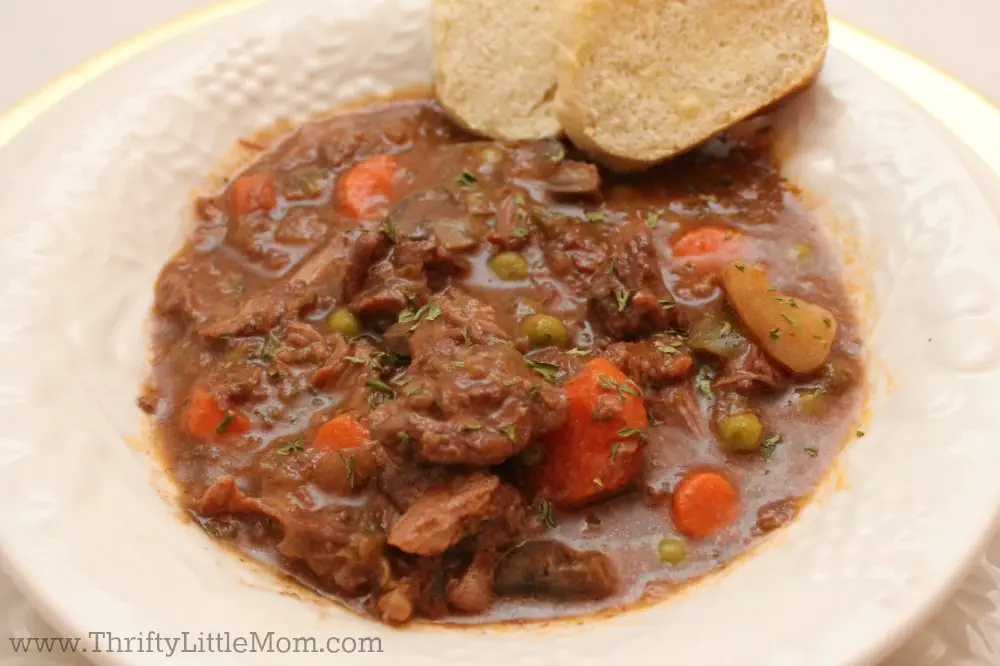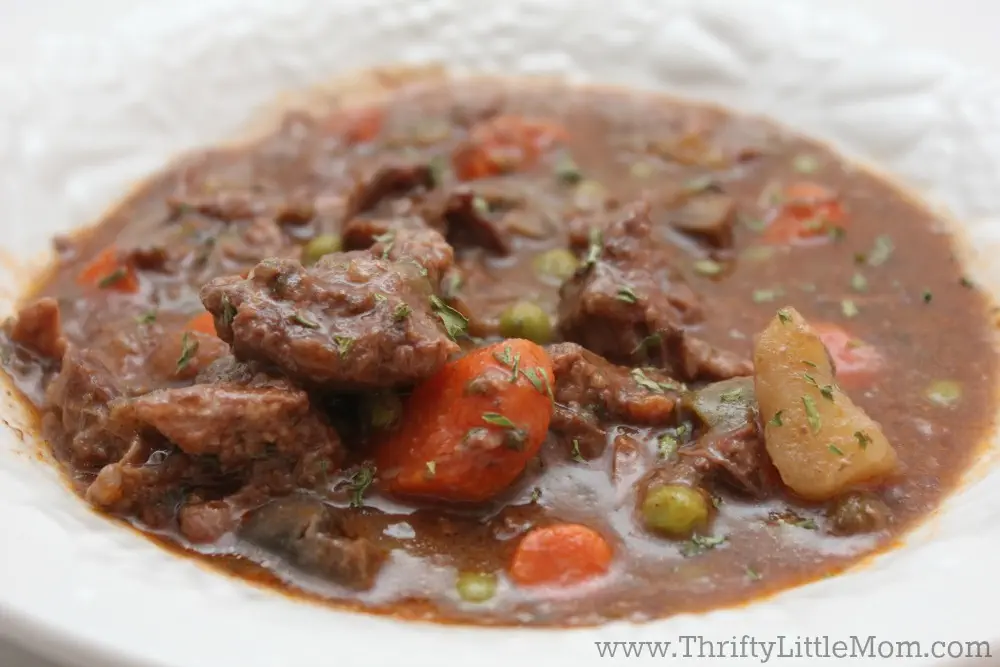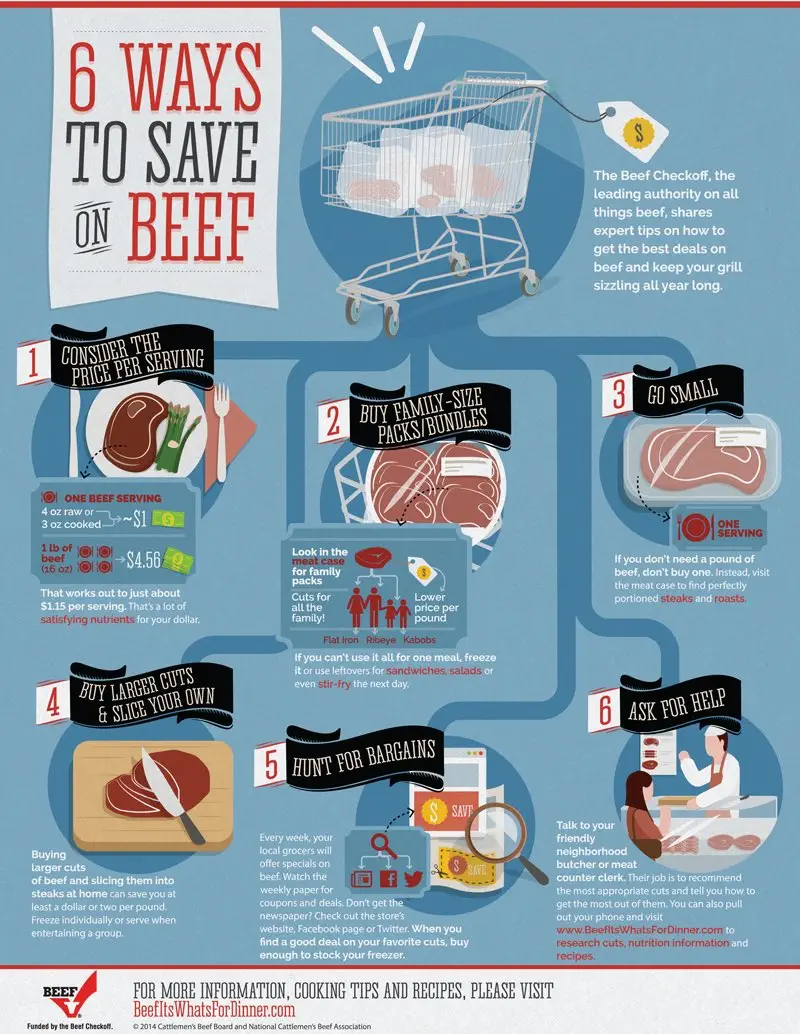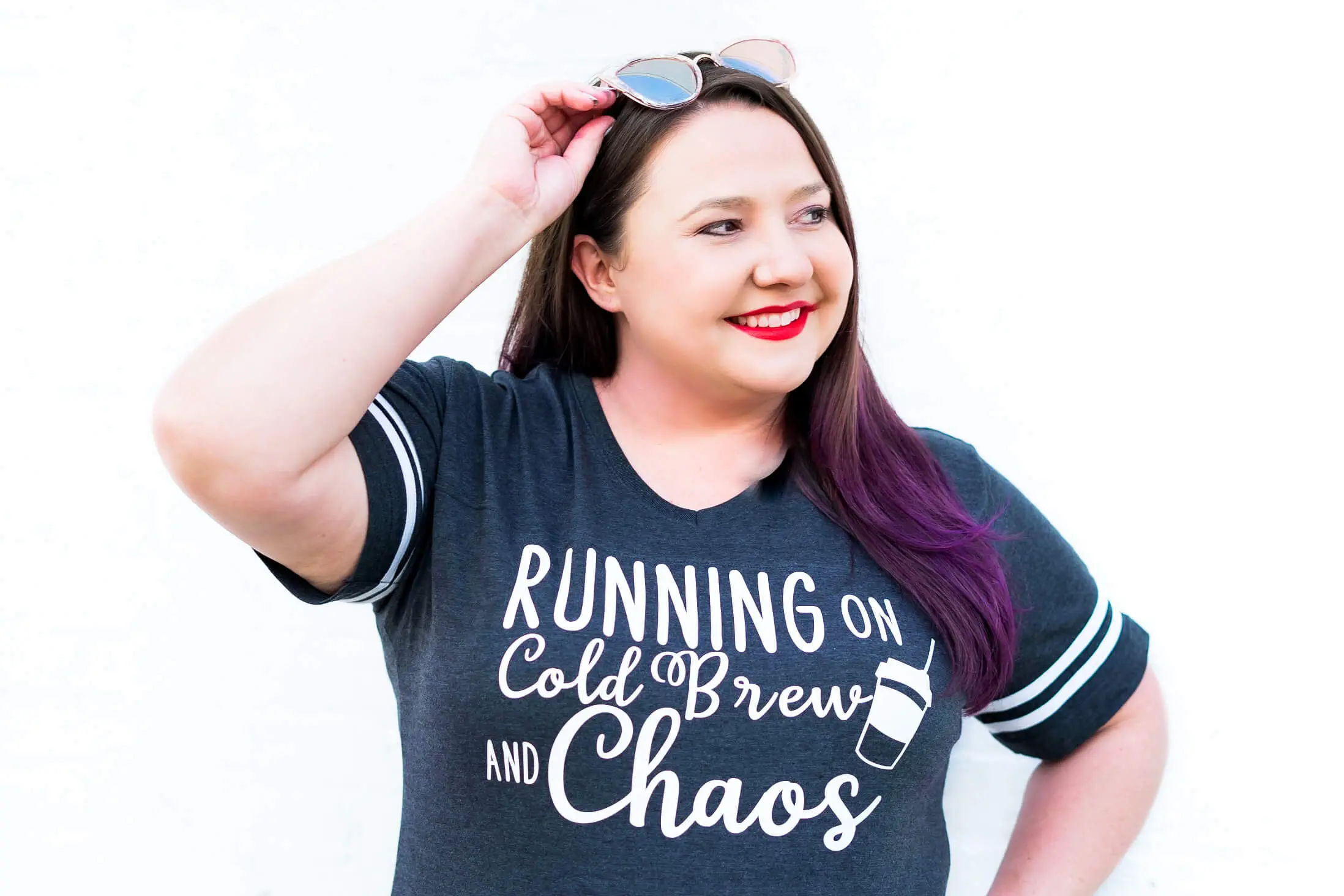 Kim Anderson is the organized chaos loving author behind the Thrifty Little Mom Blog.  She helps other people who thrive in organized chaos to stress less, remember more and feel in control of their time, money, and home. Kim is the author of: Live, Save, Spend, Repeat: The Life You Want with the Money You Have. She's been featured on Time.com, Money.com, Good Housekeeping, Women's Day, and more!