What to Do When You Hate Being a Stay at Home Mom
This post contains affiliate links. As an Amazon Associate, I earn from qualifying purchases. I also earn from qualifying purchases made with other brands and programs. See my
privacy policy.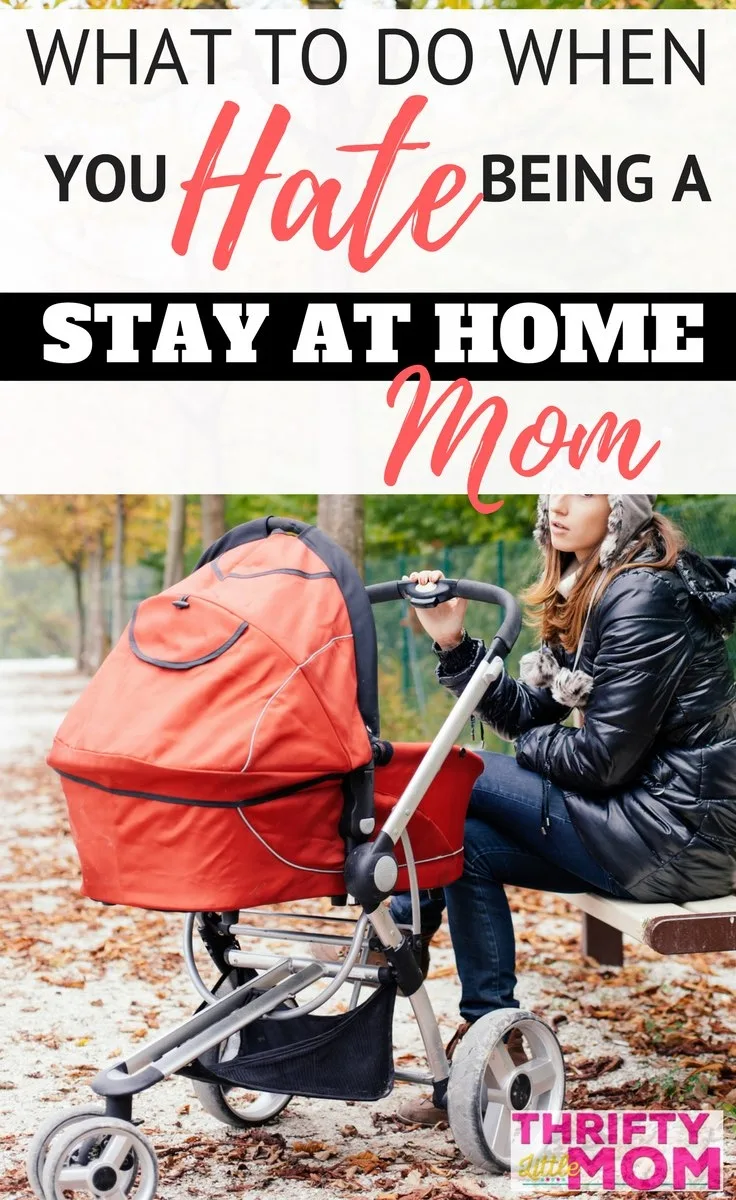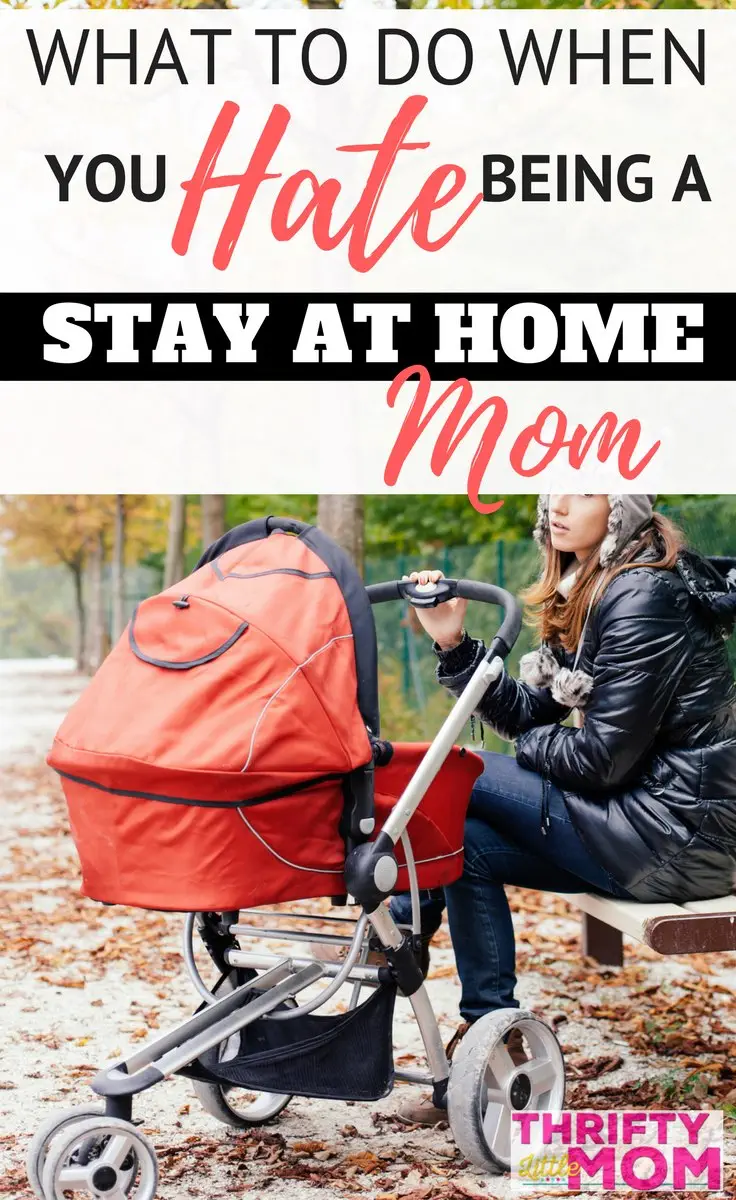 There I was, hiding in the shower, crying (again) and wondering what on earth was wrong with me.  Wondering why I struggled with this role so much.  Wondering why I sucked so bad at keeping the house together- when it was my full-time job.   I was a stay at home mom.  It was my identity for 2 years but at this point I wanted to throw in the towel.
I felt unequipped, unqualified and constantly distracted. I knew deep down, I just needed something more.  In all honesty I didn't enjoy being a stay at home mom anymore- but I was too scared and too ashamed to admit that.
I'm writing this post because I believe there is a silent group of women out there who want more than anything to pivot from their stay at home role.  They may be tired of being a stay at home mom.  But they are too afraid, too ashamed or too worried about what people will think to speak that.
I want to be the encouraging voice that says, "It's okay to want to do something else." "It's okay if you feel that being a stay at home mom isn't totally fulfilling for you."
If you are a stay at home mom struggling between the love of your family and that love of your life's work here are 5 tips to help you mentally and physically conquer that struggle.
1.Realize it doesn't have to be an either/or decision.
There are millions of women out there who work from home and still function as a stay at home mom.  Seriously, some of the most successful women I know are homeschool mompreneurs and have a whole tribe of kids.  The key is to realize that we each get 24 hours a day.  Everything we do is a trade.
When I decided to be a stay at home momprenuer I learned rather quickly that to be successful at my life's work, I had to let go of some things.  If cooked, cleaned and cared all day and then vegged out on Netflix or social media while my kids slept, I was trading time that I could be working on what I really enjoyed.  There is nothing wrong with that- if that's what you want.  I'm just saying that it is totally possible to be an awesome mom and do what you like from home, you just have to trade down time for work time (and if you are doing what you love, you won't really mind at all). That leads me to point number 2.
2. Do what you love.
I can distinctly remember when I started my blog and began writing because I would get so hyper focused on what I was doing that I would come out of it confused as to why my son was crying AGAIN only to realize that 3 hours had passed, he was awake from his nap and now needed to be fed.  I was like Alice falling down the rabbit hole. Writing was my happy place.  It filled me with energy.  It made me feel alive and so anytime I could work on it I did.
When you find that thing you love to do, that thing you were meant to do, you'll run into the same situation.  If you are willing to go after it, I can promise you that your attitude as stay at home mom will improve because that piece of you that needs to be filled- will be.  Like a piece missing from a puzzle, doing your craft or job each day will fit that empty spot just right and make you feel complete.
In order to find your life's work, think about what things you are already good at.  What do people tell you, you are good at?  Is there a way to make money doing that job from home?  What is a job or activity that you get lost in hyper focus mode doing? Do you feel happy 98% of the time that you work on it?  Does it make you happy?
If so, then make time for it whether it's just a hobby, a side hustle or a full blown business.  Either way, you are creating, building or making something that brings you joy.
3. Don't be afraid to pivot.
On the other hand, maybe you are one of those women who had a successful career that you fought tooth and nail for.  Maybe while you were on maternity leave (on a hormone recovery roller coaster) you decided that you wanted nothing more than to stay at home and snuggle your sweet little one and leave your career behind.  You became a stay at home mom.  But now that they are a little older (or a lot older), deep down you really miss your job.  You feel like you are losing years of career success and if you were honest, you really want to go back.  You know deep down that you have decided that you don't want to be a stay at home mom anymore.
My friend- that is okay.  There are plenty of mothers who work full time and are still able to have thriving relationships with their kids.  It's never too late to pivot.  Decide today what you want.  Decide what your goals are and don't be afraid to go after them will all you've got.
No looking back in 20 years with regret okay?  It's never too late to pivot.
4. Consider childcare a few days a week.
If I am honest, before I became a mom I seriously judged other moms.  True confessions of Kim Anderson here: I would hear about my SAHM friends sending their kids off to preschool or day-care and think- "Why on earth would a mom, PAY, to have someone else watch her kids while she is at home ALL day?  That's ridiculous."
Fast forward to me finding my love of writing and creating and I realized that I really struggled to "balance" my time between my kids and my work.  I loved them both.  I wanted to be totally present for both.  But sometimes it was just too difficult.  As a HIGHLY distractible mom I would feel frustrated trying to finish projects when I was interrupted a bajillion times by my little one.
What I found was that I personally, was never FULLY present for either.   So in my situation, with my attention span, I decided to find a two day a week, half-day preschool program for my son.  That way, two half days a week I could totally and completely focus on my work for four hours straight without interruption.  When he was three, I upped it to three half days and when he was four, I upped to four half days.  Now that he's five he goes to five day a week preschool.
And do you know what I discovered?  I was able to intentionally compartmentalize my life.  When I worked, I was fully present on my work.  When I was with my kid, I could fully focus on my kid.  So instead of feeling torn, distracted and frustrated at myself all the time, I finally had a flow to life that made sense for my personal life goals in the present and the future.
I say all that to say, don't be afraid of the non-existent stigma to put your kids in a moms morning out program, a school, daycare or preschool even though you are a stay at home mom.  You will probably find a great bit of satisfaction in knowing that you can fully focus on your work while a qualified person is fully focused on your child.  Then when they get home, you can fully focus on your child because you'll have had the outlet to do the work you love.  It's kind of like you'll have gotten it out of your system.
5. Drop Perfectionism
Having a pristine home, caring for kids and doing what you love will never be perfect.  If you hold yourself to that standard you'll never measure up and you'll live in cycles of victory and frustration.  Go with the flow.  Do your best. And focus on your most important tasks to find that you stress less, remember more and feel in control.
So, if you my friend are struggling with the SAHM life because you at your core enjoy working a job or on your own business, it's okay.  You only live one life.  You only get one shot at this.  Please don't stay stuck in the SAHM life because you are afraid of what someone else might thing of you if you change your mind.  Decide what is best for your family and don't be afraid to go for it.
Consider your life goals. Look to the future.  Be strong and have the courage to do the work that will fulfill you and ultimately make you a happier mom when you are with your kids.
I currently work 35-40 hours per week doing the job I love!  When I'm with my kids now, my phone is away and I'm 100% present, I'm 100% focused and I cherish each moment I get with them.  I think what we all desire most is to enjoy each moment with have with our kids whether that is 24 hours a day or just a few hours in the mornings or evenings.
Either way, you are a good mom. Never forget that.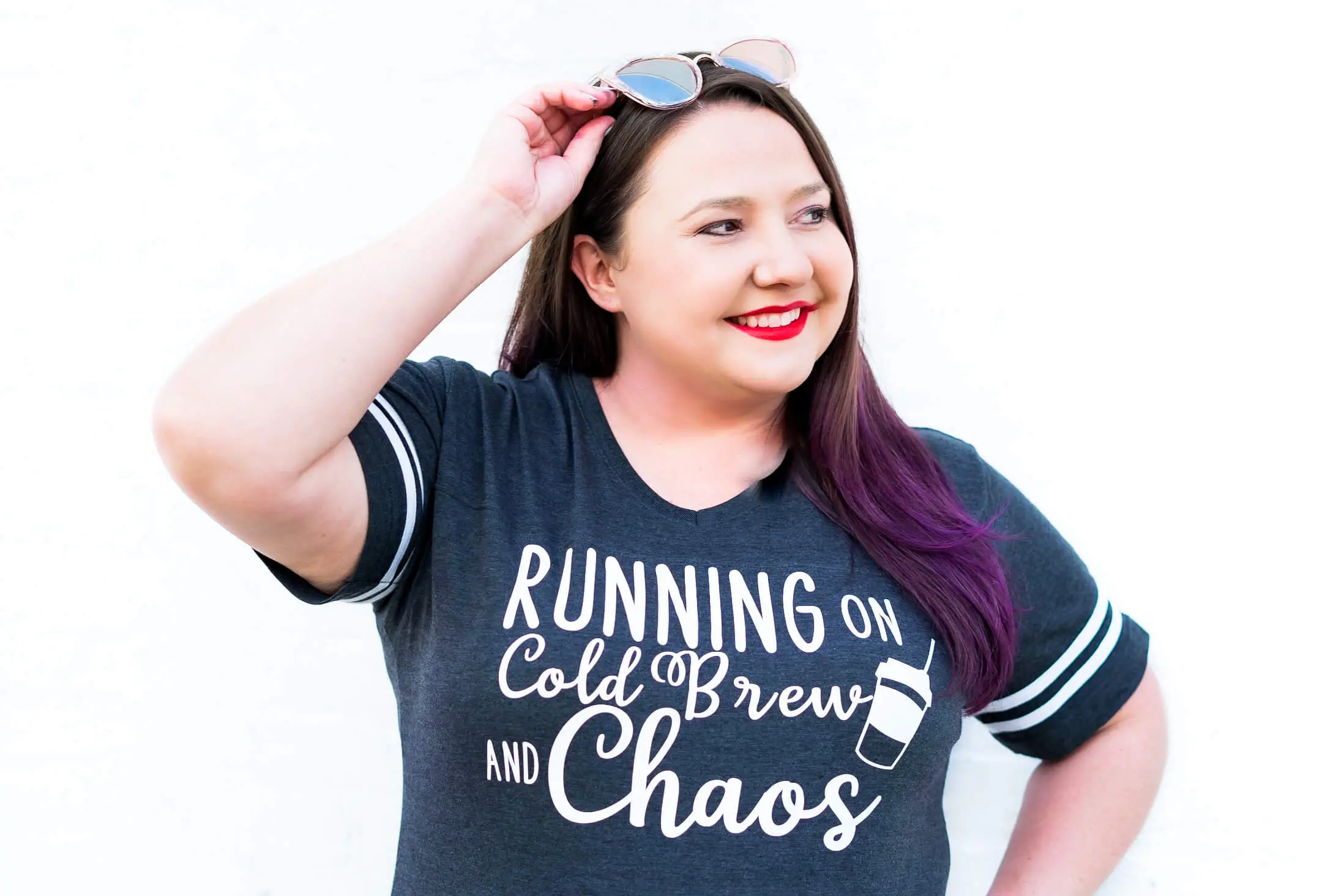 Kim Anderson is the organized chaos loving author behind the Thrifty Little Mom Blog.  She helps other people who thrive in organized chaos to stress less, remember more and feel in control of their time, money, and home. Kim is the author of: Live, Save, Spend, Repeat: The Life You Want with the Money You Have. She's been featured on Time.com, Money.com, Good Housekeeping, Women's Day, and more!
Summary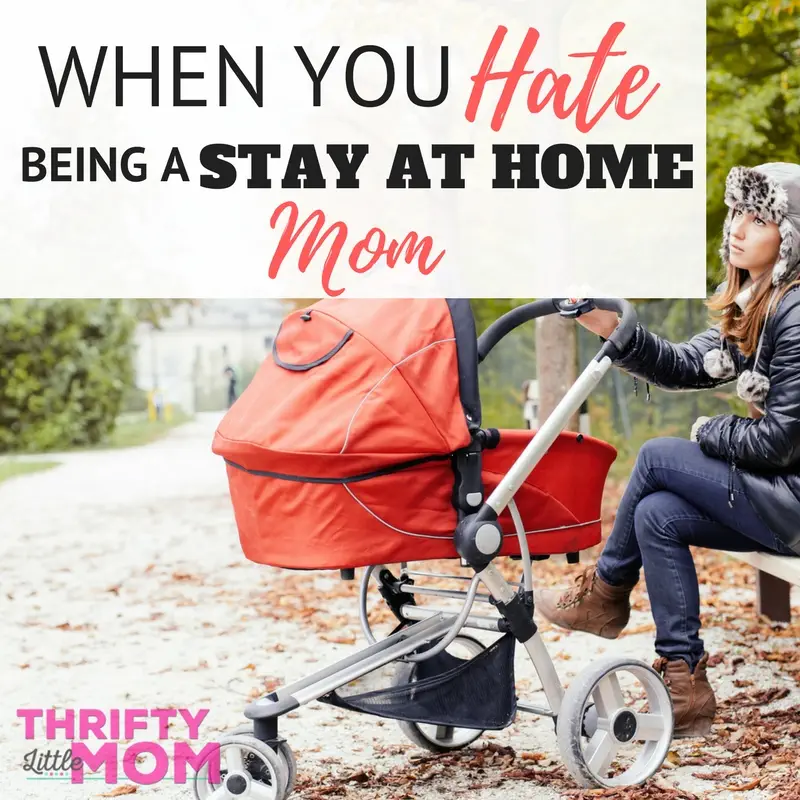 Article Name
What to do when you hate being a stay at home mom
Description
Many women become stay-at-home parents but at some point may start to re-evaluate their decision. This offers 5 helpful tips on what to do if you start second guessing your stay-at-home mo roll.
Author