How to Customize Your Own Mouse Ear Headbands
This post contains affiliate links. As an Amazon Associate, I earn from qualifying purchases. I also earn from qualifying purchases made with other brands and programs. See my
privacy policy.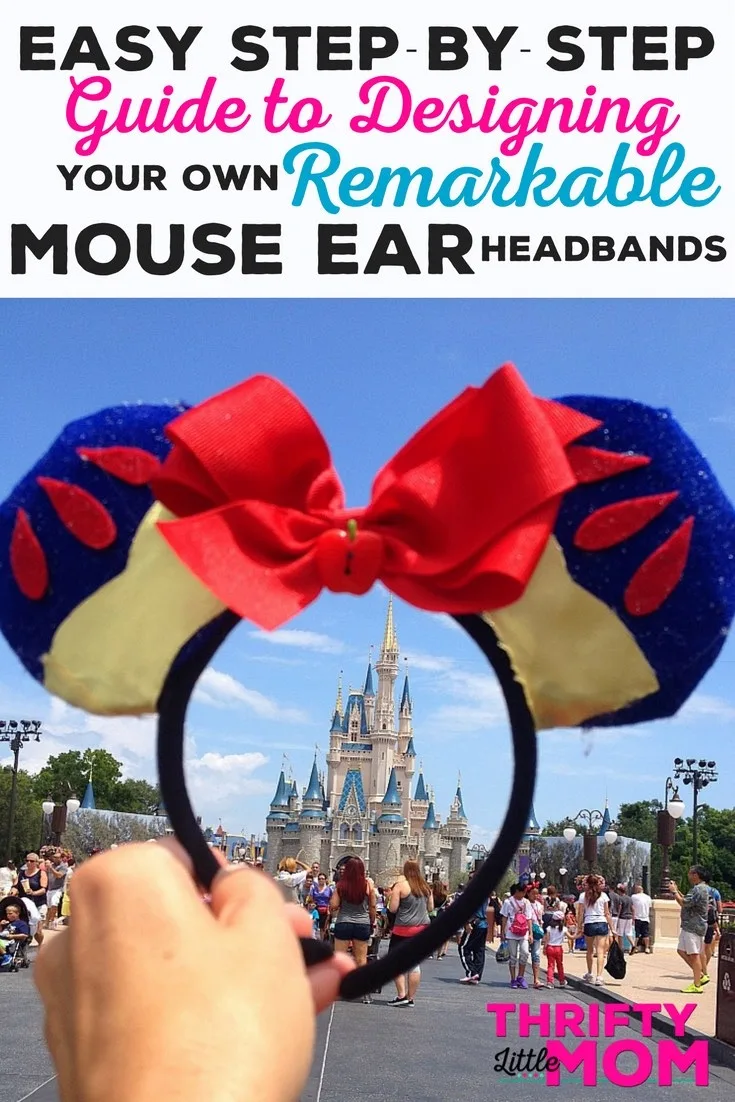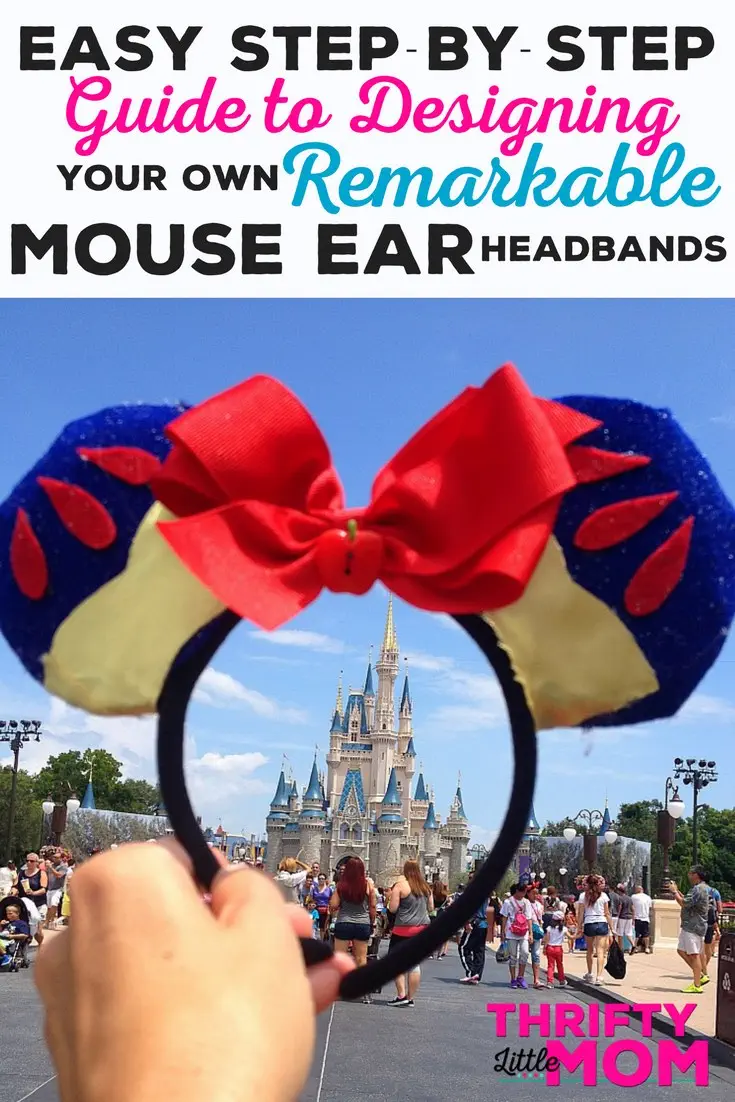 I remember my very first trip to Disney at 5 years old.  My dad asked me a simple question, "Do you want to get to the castle by train or by boat?"  I chose the boat.  And as we sailed across that open lake on the fairy boat my heart was full of wonder, excitement and anticipation at the new world I was about to step into.
If you're about to take your little ones (or even your tweens or teens) on an adventure to the most magical place on earth consider doing a little family craft before you leave!  Last year my bestie Rhonda came back from one her family's magical adventures with pictures of her whole crew from potty training to college age wearing these adorable personalized Mickey Mouse ears all themed out according to their personal favorites.
So whether you are about to go hopping from park to park or just need a cute themed head band of a school party, check out Rhonda's  mouse ear headband tutorial.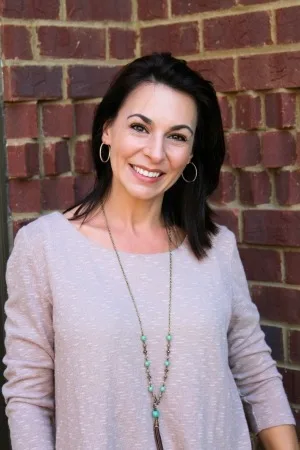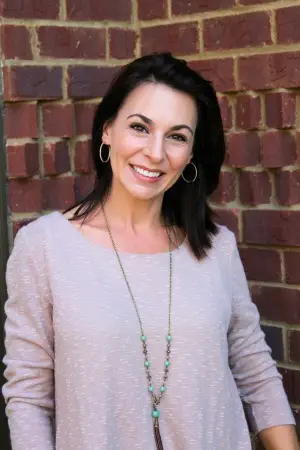 Do you love the custom Mouse Ear headbands that you see all over social media these day? Want to decorate your own?
How to Customize Your Own Mouse Ear Headbands:
Step 1: Order Mouse Ear headbands (seriously, the fun is in the decorating so get them pre-made)
Step 2: Decide which character you want to represent
Step 3: Gather decorations and fabric that correlate to your theme.
Thrifty Tip- You can find these in scrap fabric piles at your local fabric or craft store.
Visit the button section.
Visit the felt and floral department.
Think like your character and you can't go wrong!
Step 4: Sew or hot glue the decorations onto the headband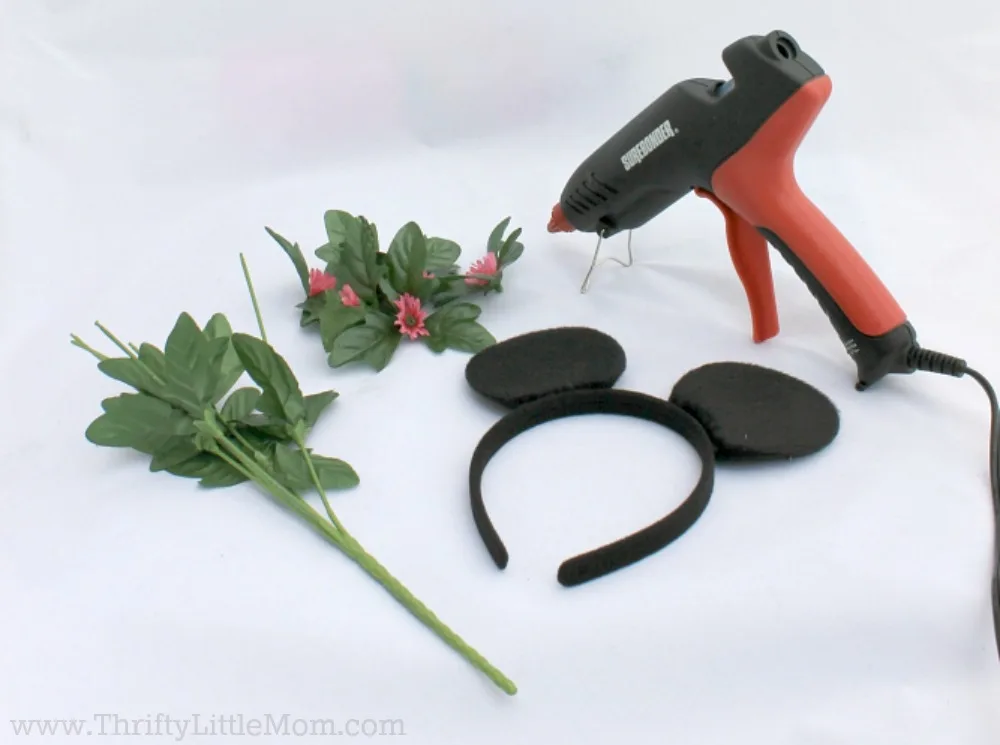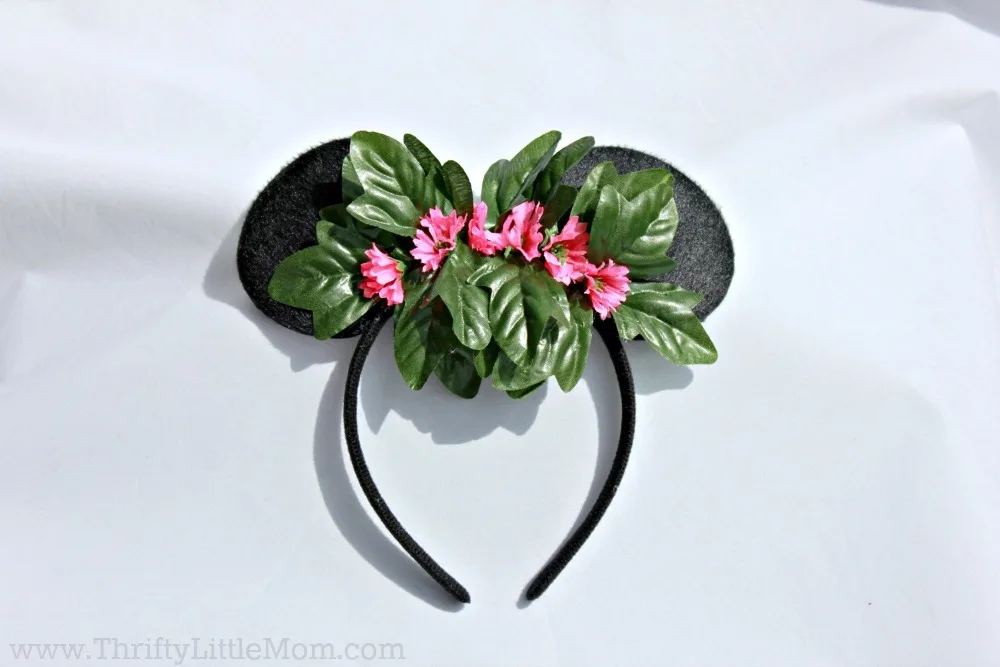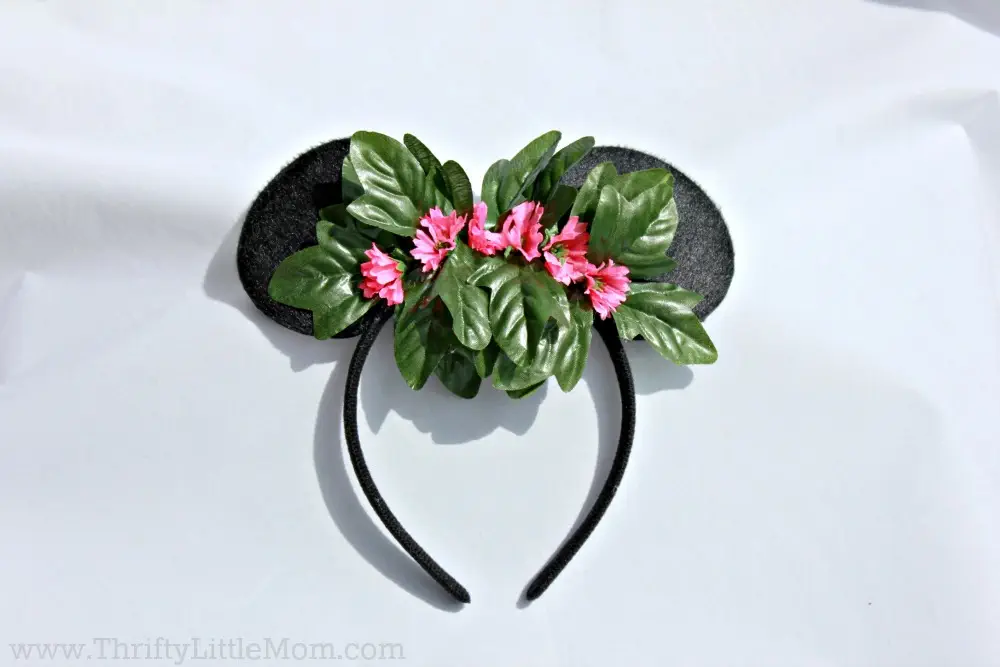 Step 5: Wear your custom Disney ears and enjoy the magical attention and compliments you get!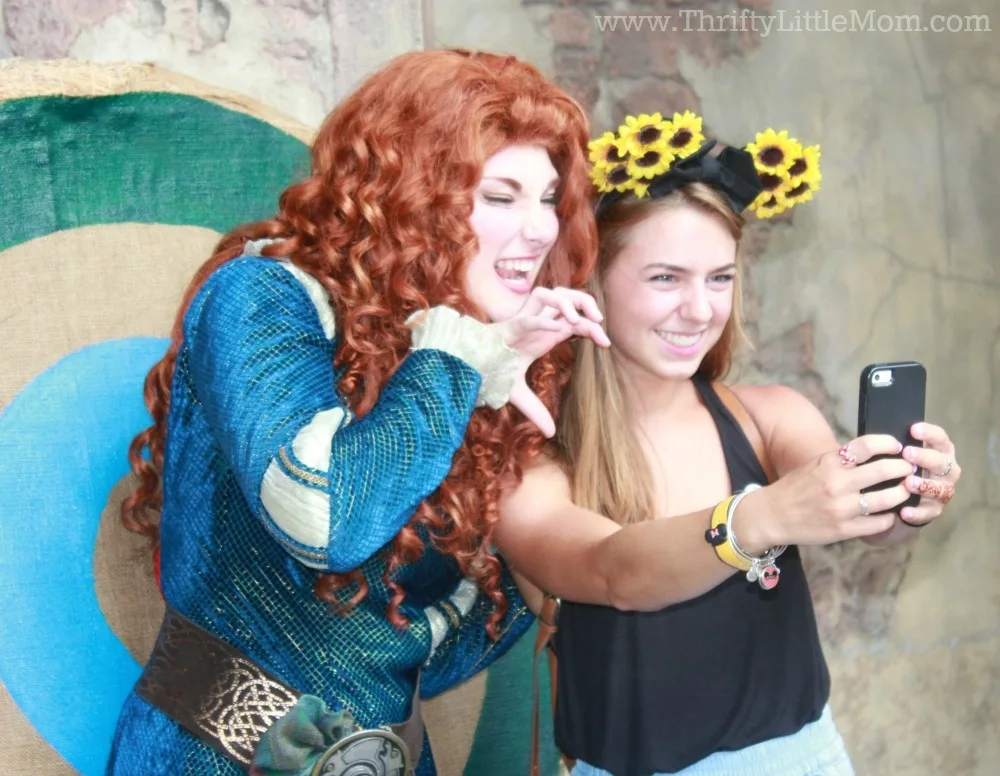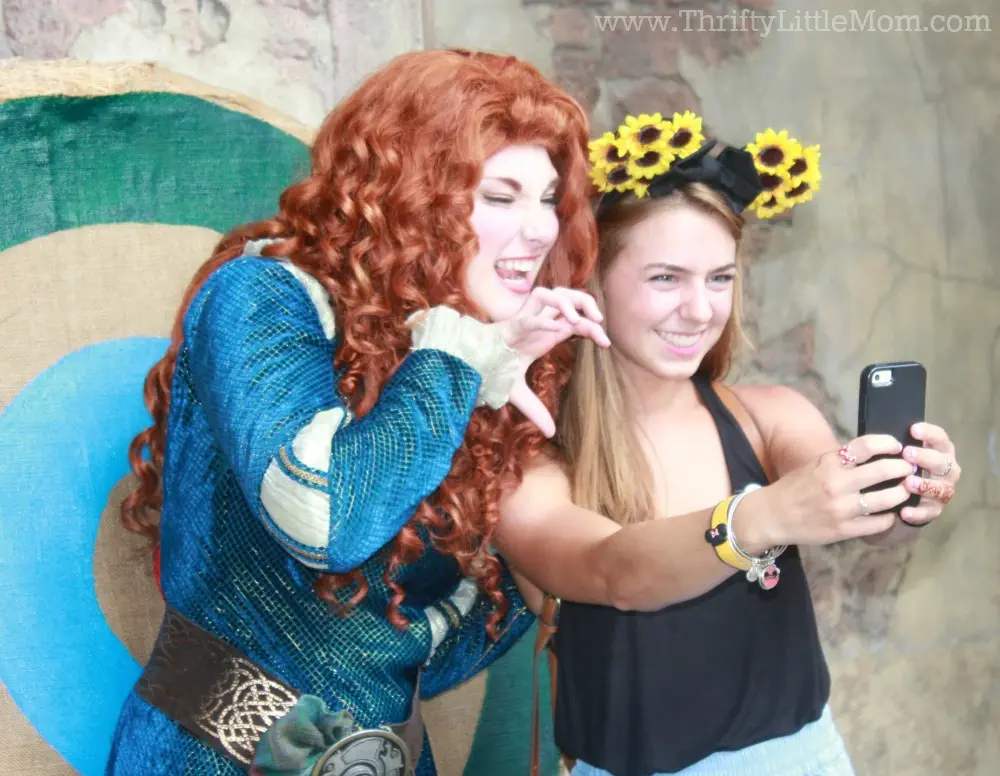 Inspiration:  Check out these mouse ear headband templates for inspiration.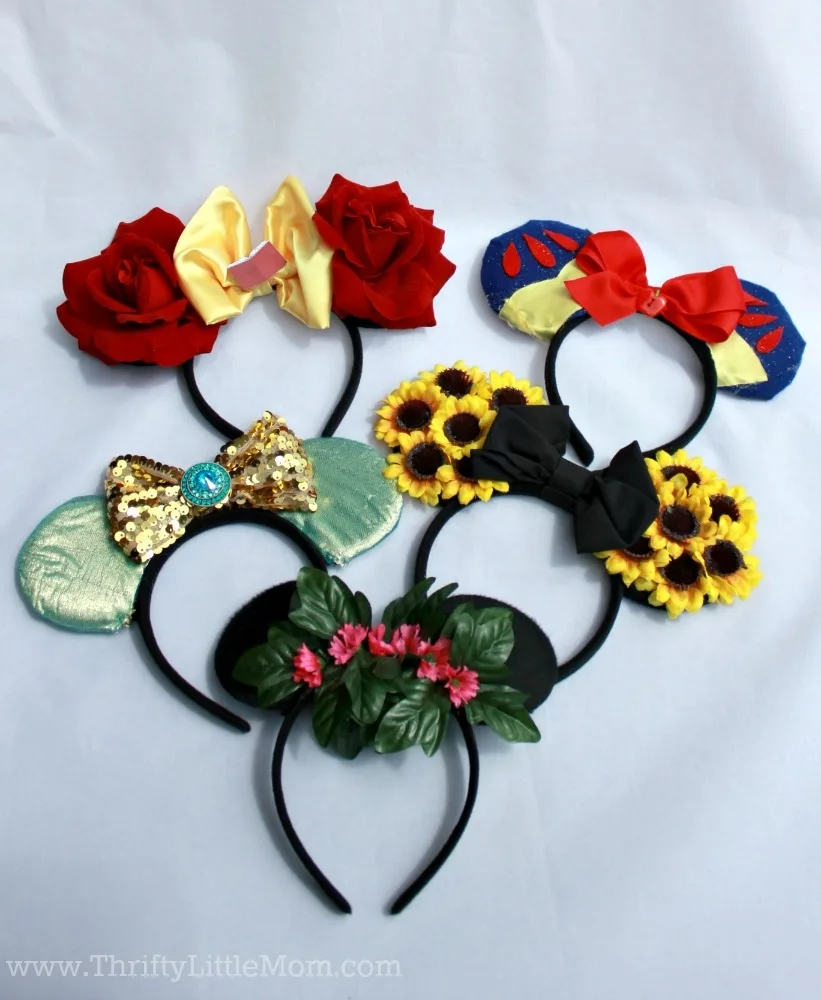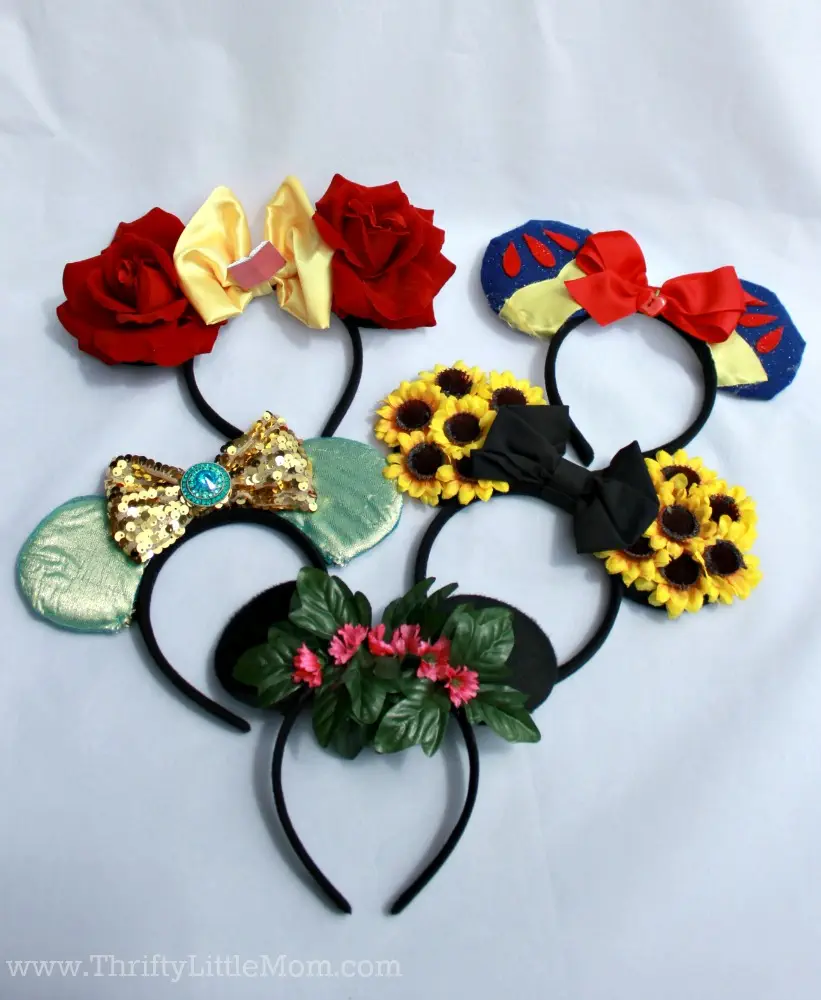 Moana: decorate with flowers and greenery in true Hawaiian Luau fashion!
Beauty & the Beast: what's more iconic than the rose and that tell-tale yellow hue with a book or hour glass charm?
Jasmine: turquoise glitter, gems & gold of course!
Snow White- Red, Blue, Yellow and a fun apple button!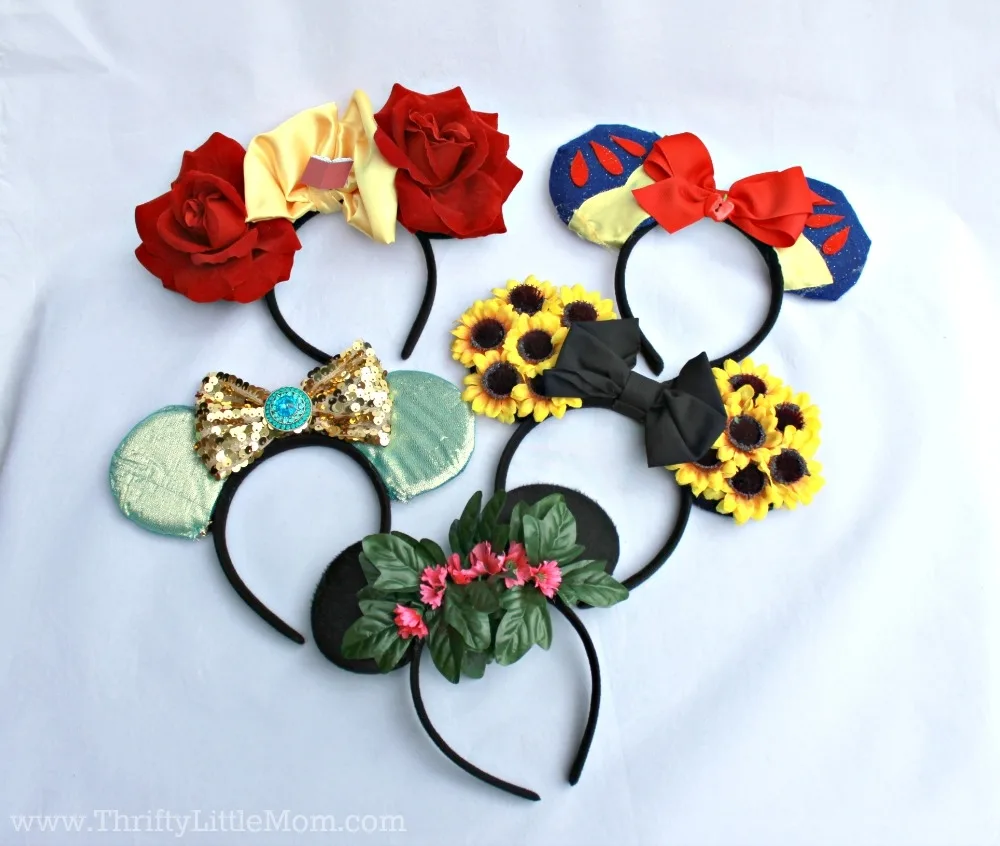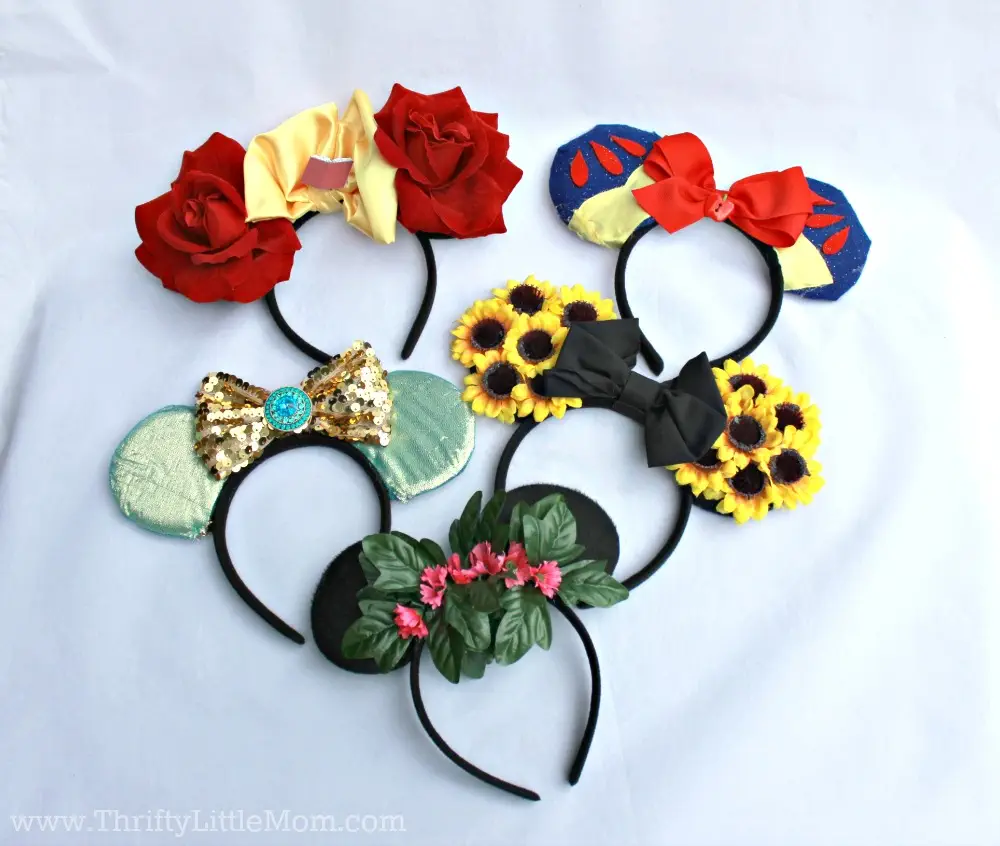 But honestly even if you aren't planning a trip to a Disney theme park any time soon, there are plenty of reasons to wear your Mouse Ears and decorate them to suit your (um I mean your kids') current favorite Disney inspired themes! Thanks for dreaming with us and be sure to share your magical creations by commenting below!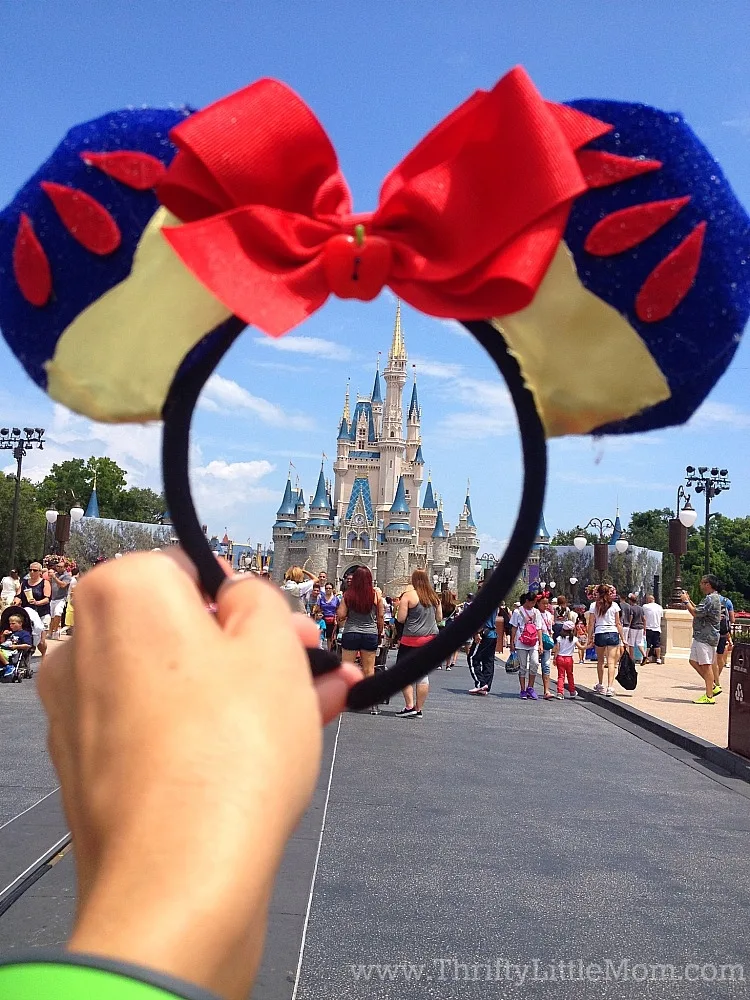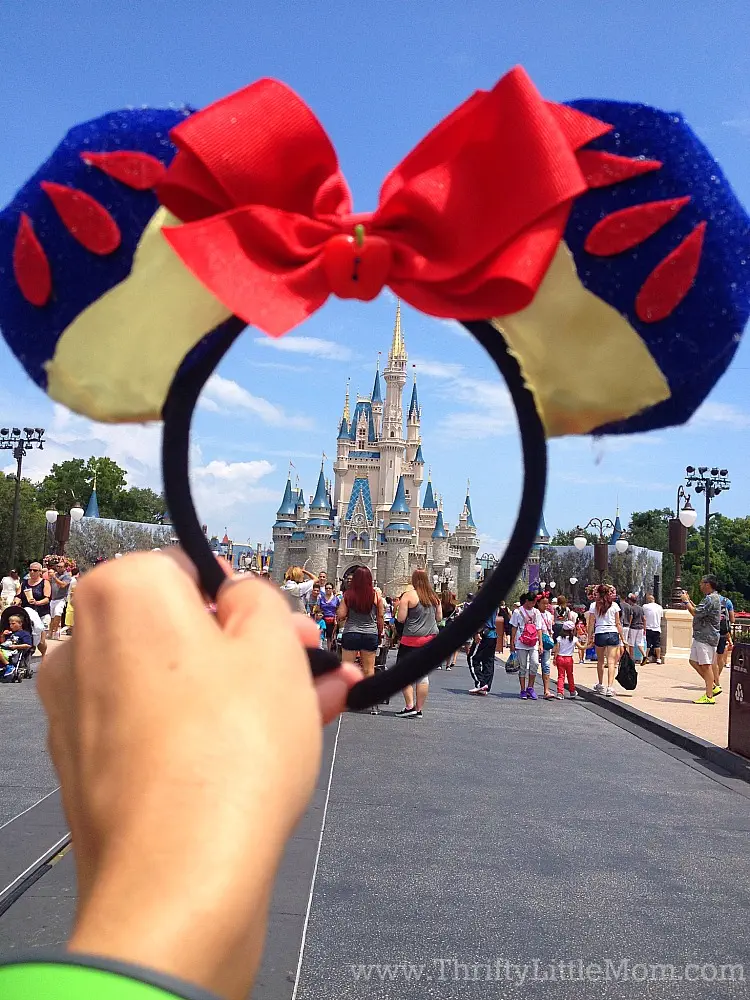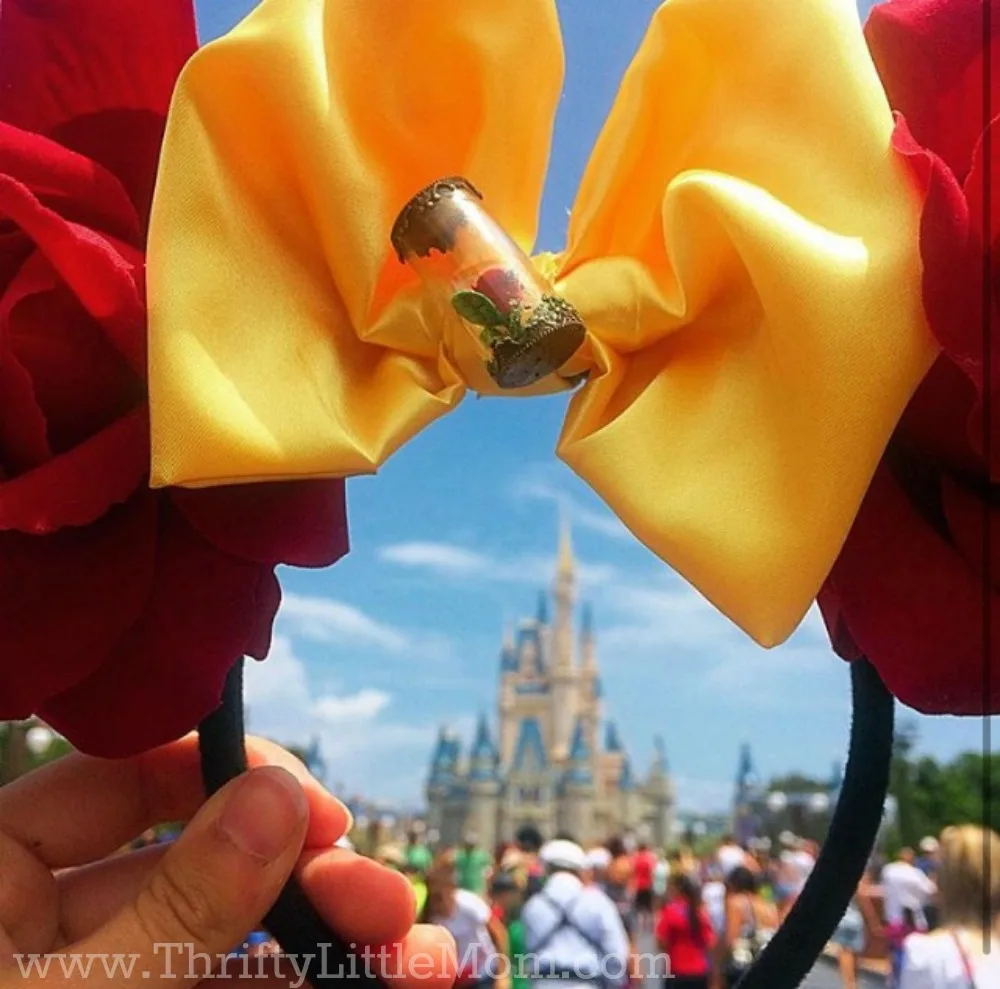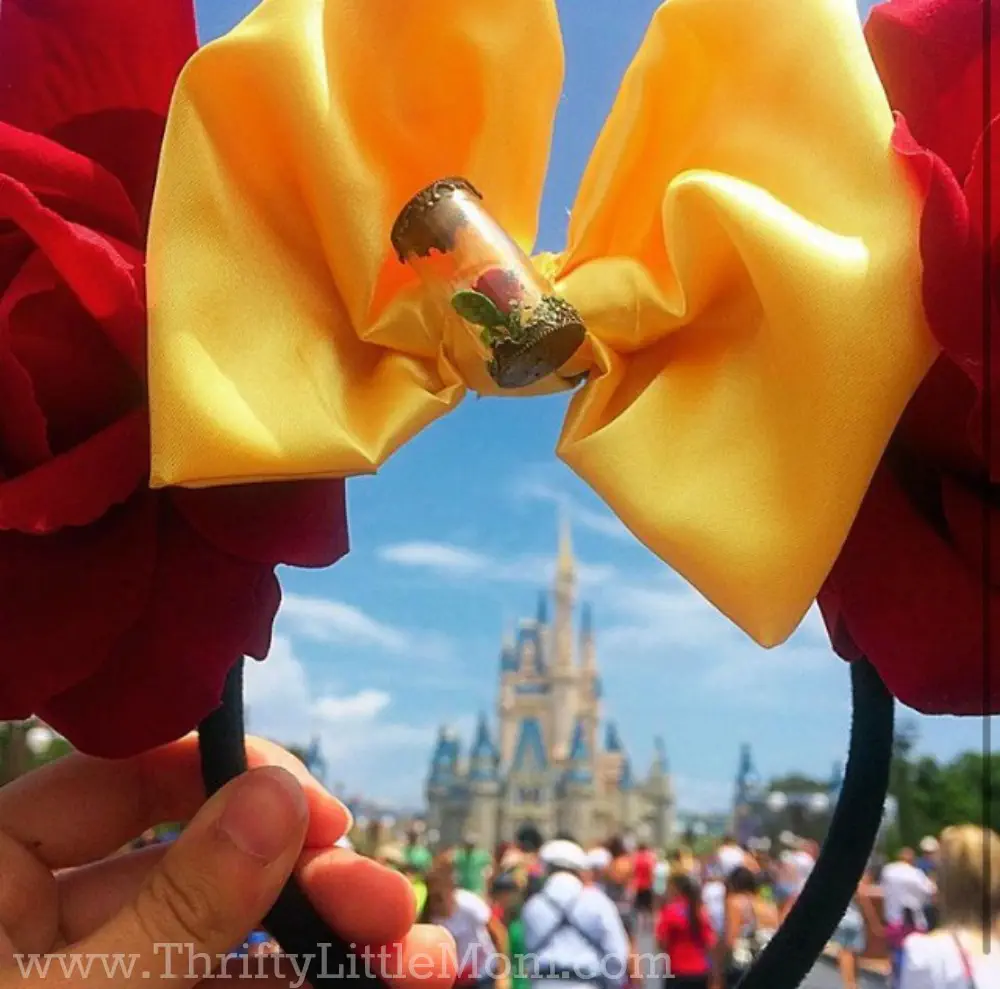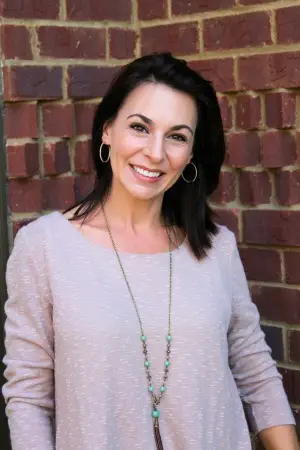 Rhonda is the owner of My Symphony Seasonings, LLC located in Georgia. She has a passion for good food, health & entertaining which was the perfect combination for creating My Symphony Seasonings, a company that encourages you to cook and eat whole foods, close to nature by providing original recipe blends of organic herbs & spices, free of fillers and artificial preservatives to add flavor, richness and health benefits to your dishes!
Summary
Article Name
How to Customize Your Own Mouse Ear Headbands
Description
Want to create your own Disney theme mouse ears before your next big adventure? Get out your hot glue gun and follow this tutorial!
Author