Where to File Your Taxes For Free
This post contains affiliate links. As an Amazon Associate, I earn from qualifying purchases. I also earn from qualifying purchases made with other brands and programs. See my
privacy policy.
This post is sponsored by MyFreeTaxes and The Motherhood.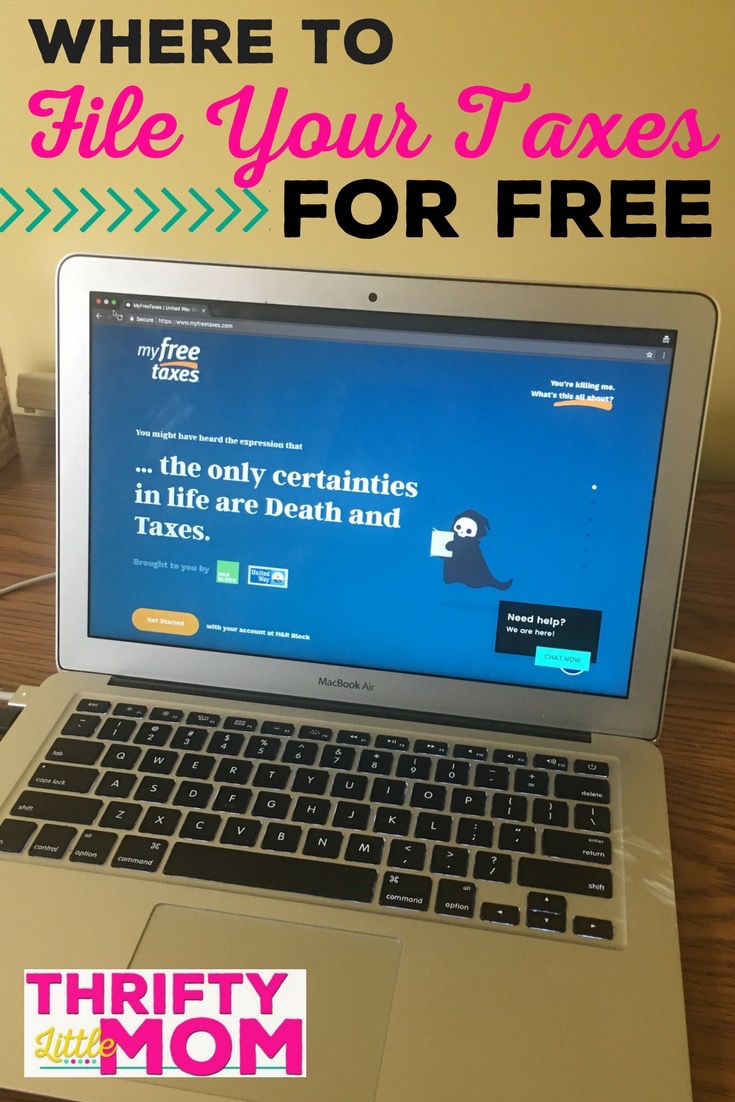 I've heard that Benjamin Franklin said that there are only two things in life that are certain: Death & Taxes.  While the death part is a little depressing, the tax part is the one we deal with on an annual basis, and for many people, it's a time suck and a burden.  Some people see it as a nice extra payday.  No matter how you feel about filing your taxes, it is something that will come around every year, and I recently found out where to file your taxes for free with a nonprofit!!  It doesn't get much thriftier than free!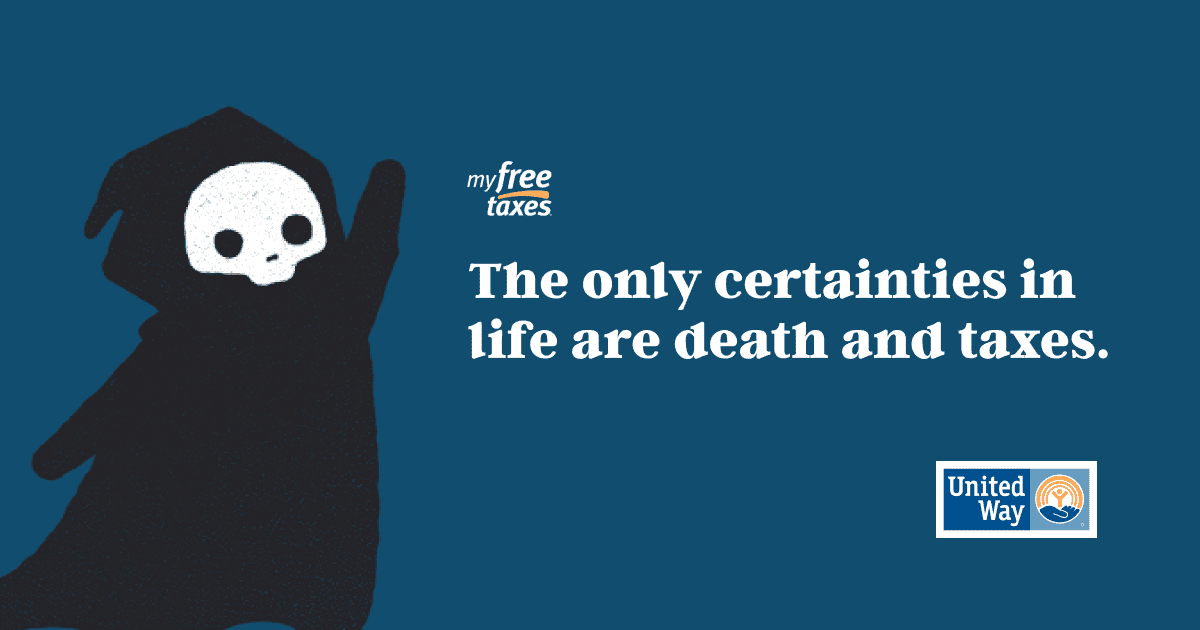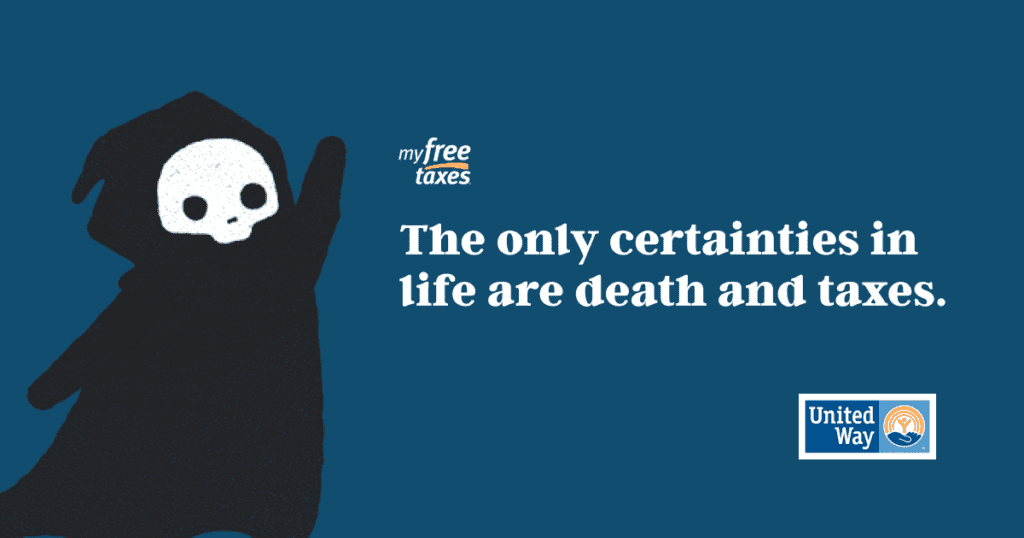 Here is the scoop on how this works:
Who is offering this file your taxes for free service?
United Way partners with H&R Block to help people easily and accurately file their federal and state taxes through MyFreeTaxes.
The MyFreeTaxes filing software is powered by an industry leader, H&R Block, which guarantees that tax returns are 100 percent accurate.  It sounds pretty darn easy to use.  Just upload a picture of your W-2 and MyFreeTaxes will automatically fill in your information.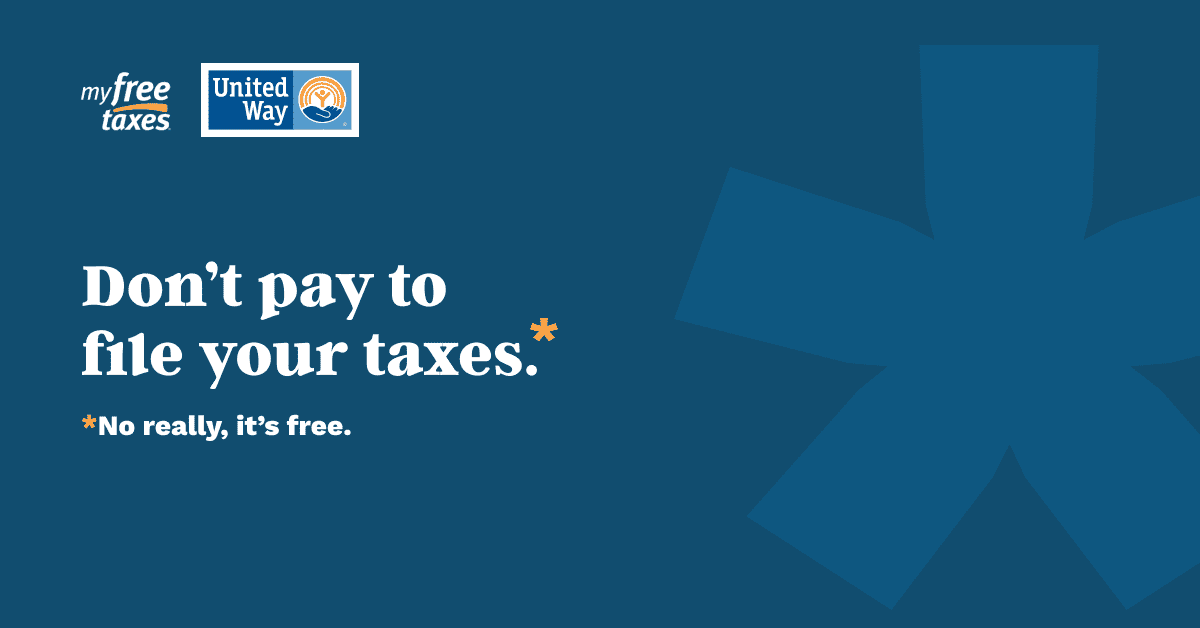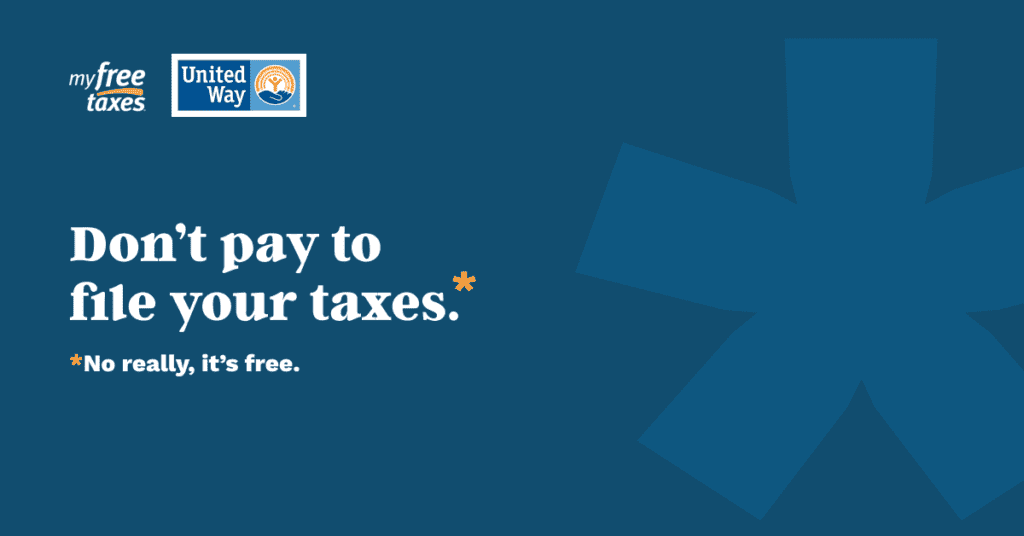 Who Can Use MyFreeTaxes?
MyFreeTaxes is a free, safe and easy way for individuals or households earning less than $66,000 to file state and federal taxes.
How Do I Access MyFreeTaxes?
I don't know about you, but I'm always happy to find ways to do things on my smartphone because it's less hassle than getting out my laptop.  I love that MyFreeTaxes is mobile optimized so anyone can easily access MyFreeTaxes.com from their computer, tablet or smartphone.
How Many State Returns can I file?
Users can file federal and up to three state returns for free.
Is my information safe is I use MyFreeTaxes?
MyFreeTaxes filing software, provided by H&R Block, uses the highest industry standards to safeguard taxpayer information.
How Much Time Will it Take?
How much time it takes is my biggest question because I'm a mom of three kids and I work for myself.  My time is not something I take lightly.  According to MyFreeTaxes, most filers complete their taxes under an hour.
What if I need help?
Filers can get free customer support from IRS-certified specialists right from the palm of their hand.
Filers can call, email or use the chat box to get assistance from a real person in real time.
MyFreeTaxes offers support in English and Spanish.
The MyFreeTaxes Helpline is available from January 22 through April 30, 2018, from 10:00 a.m. to 10:00 p.m. EST Monday through Friday, and between Noon and 9 p.m. EST on Saturdays.
What if I prefer to have my taxes done in person?
This year my husband and I had some really "interesting" tax stuff to sort out, so we chose to meet with a CPA in person.  We moved to a different state + had a new business classification.  It nice to have the option to sit down face to face with a person who knows what they are doing and have your tax questions specifically answered.
For those who would prefer to file their taxes in person, they can visit a Volunteer Income Tax Assistance (VITA) site. VITA site location information is available on MyFreeTaxes.com or by calling: 1-855-My-TX-Help.
Aren't there other businesses that offer free tax filing services?
MyFreeTaxes is the only free, online, national tax filing product offered by a nonprofit.
What if I work for myself?
So this was my question.  I'm self-employed! Apparently, whether you're a freelancer, an independent contractor, or have a side-job, MyFreeTaxes ensures you get every dollar you deserve.  MyFreeTaxes offers specialized forms for self-employed filers.
Check Out These Tips from MyFreeTaxes:
Tip #1: Don't pay to file your taxes.
If your household earned less than $66,000 in 2017, you can file both your federal and state returns for free using MyFreeTaxes.com. This is the only free, online tax filing product offered by a nonprofit. United Way has made it available to over 100 million U.S. taxpayers as part of our fight for the financial stability of every person in every community.
Tip #2: "Free" doesn't always mean free.
Some "free" tax preparation products only cover federal (not state) filing or charge extra for anything beyond the most basic forms. MyFreeTaxes is completely free for individuals and families who earned less than $66,000 in 2017 — whether you file in multiple states, work freelance, have a side gig or earn investment income. 
Tip #3: Let the experts handle the details.
MyFreeTaxes is powered by H&R Block's premium software, so filing is easy, secure, and guaranteed to be 100% accurate. The software scans for any tax credit you're entitled to, making sure you get your maximum refund. If you have questions along the way, IRS-certified specialists are ready to answer your questions in real time.
I'm not gonna lie- Taxes Season Used to Overwhelm Me!
Back in the day when it was just my husband and I filing our taxes with very little paper work, taxes seemed pretty straight forward.  But then we became self-employed and suddenly taxes seemed like a much bigger deal with way more time involved than before.  Luckily as time has gone on I've come to realize that taxes aren't as scary as they seem.  It's just about telling the government about your income and making sure you paid what you owe.  Fairly simple when you break it down to it's core.
Each year I have a lot of documentation to gather since I work for myself but I find that when I have the right system with the right help, I can file with ease.  I hope that you have found this information helpful as you prepare to file your own taxes!
Don't overpay to file your taxes if your family qualifies for this service!  Don't let it be the death of you!  Get your taxes done free of charge!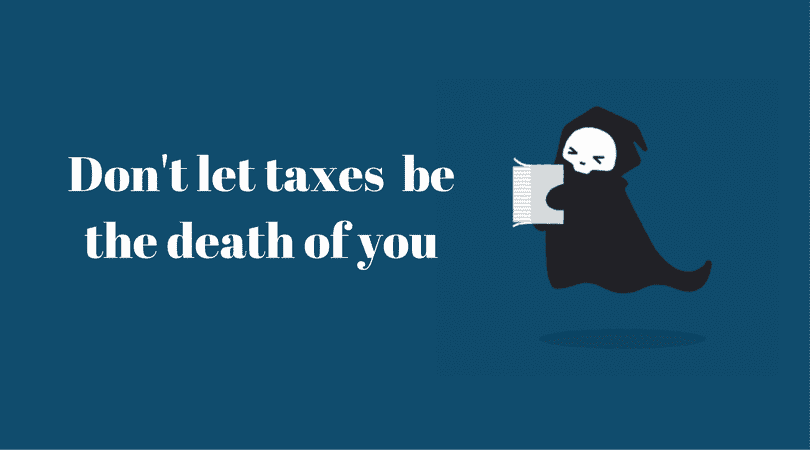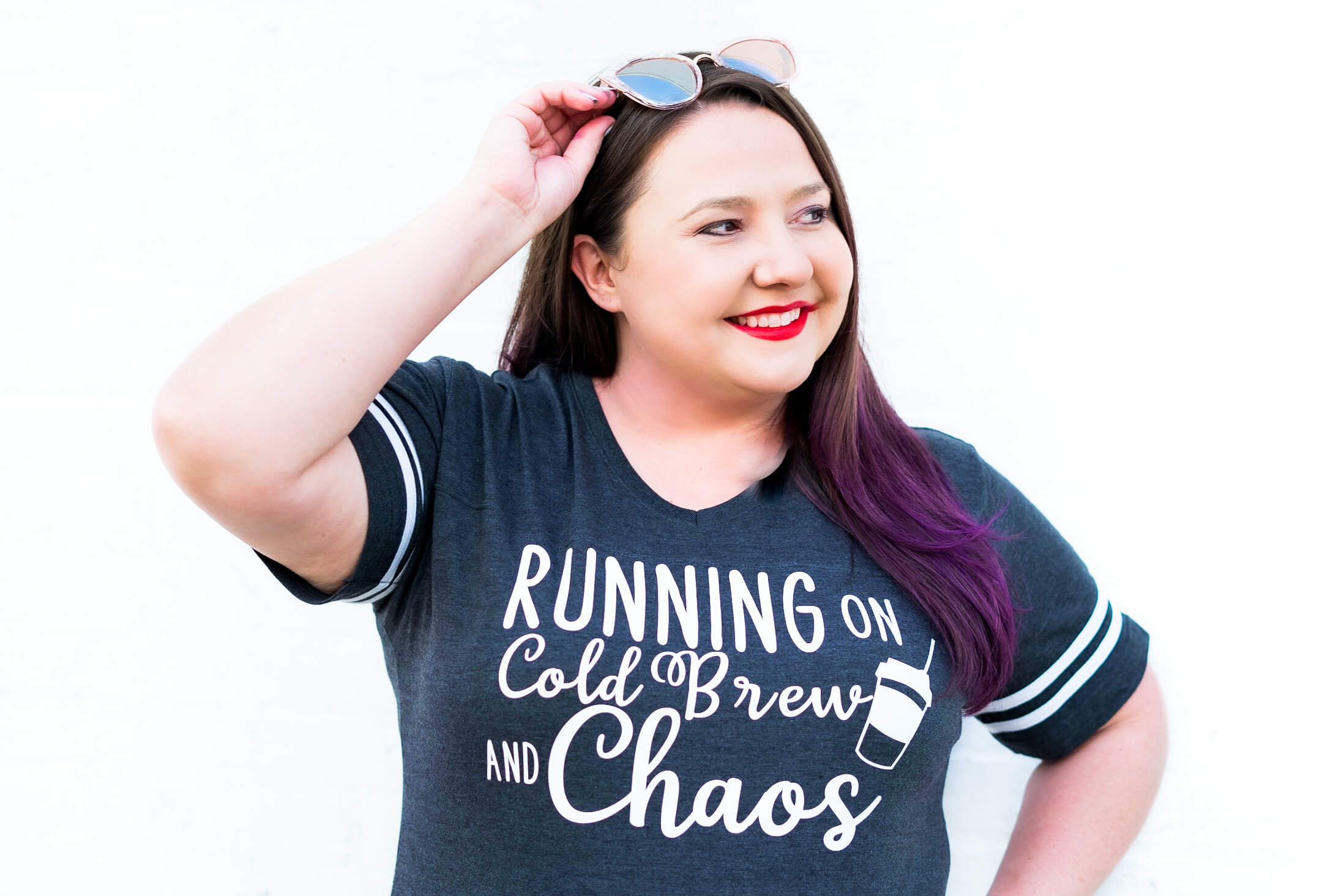 Kim Anderson is the organized chaos loving author behind the Thrifty Little Mom Blog.  She helps other people who thrive in organized chaos to stress less, remember more and feel in control of their time, money, and home. Kim is the author of: Live, Save, Spend, Repeat: The Life You Want with the Money You Have. She's been featured on Time.com, Money.com, Good Housekeeping, Women's Day, and more!