This post has two parts.  Part one is the recipe for Carrot Cake Cream Cheese Dip and the second half is a simple tutorial for how to take a festive plain old ceramic pumpkin and make it a chic new dip holder!
These chic repainted pumpkins can be used during the months of October and November as a candy dish, a planter or even to hold this delicious Carrot Cake dip!
Carrot Cake Cream Cheese Dip Recipe
Carrot Cake Cream Cheese Dip Ingredients:
8oz Cream Cheese
2 Tbsps. Maple Syrup
¼ cup finely chopped carrots
2 tsps. My Symphony Seasonings' Gracious Grinds
Optional: Chopped pecans or walnuts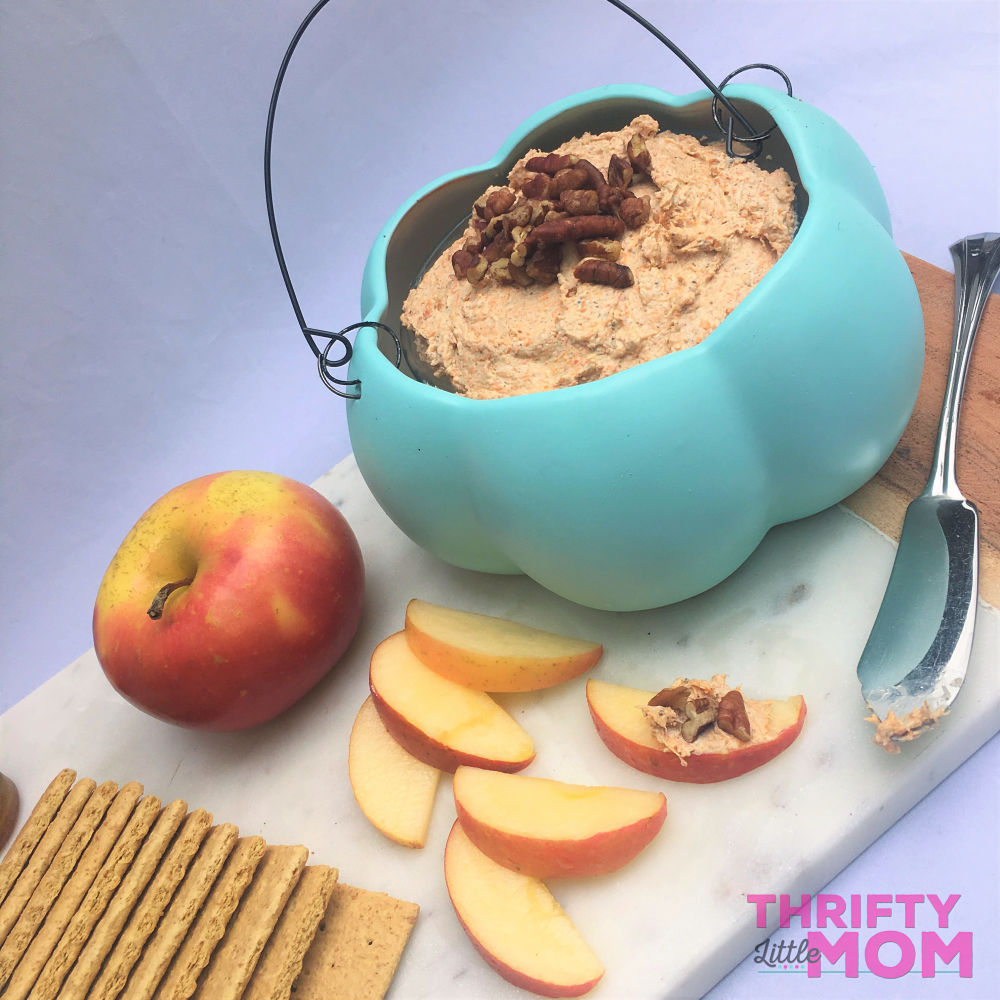 Directions for Carrot Cake Cream Cheese Dip:
Allow the cream cheese to come to room temperature. Finely shred carrots. In a bowl, gently fold in syrup, carrots and seasonal spices with the cream cheese until thoroughly blended. Refrigerate until ready to serve.
Cream Cheese Dip Serving Instructions:
This is a great make-ahead dish as the flavors really develop as they sit & chill. Do not mix in the nuts into the cream cheese dip until right before you are ready to serve and just sprinkle them on top.
This delicious cream cheese dip can be used as a spread for your toast, mixed into your oatmeal or served with apple slices, graham crackers and more.
Chic Ceramic Pumpkin Upcycle Project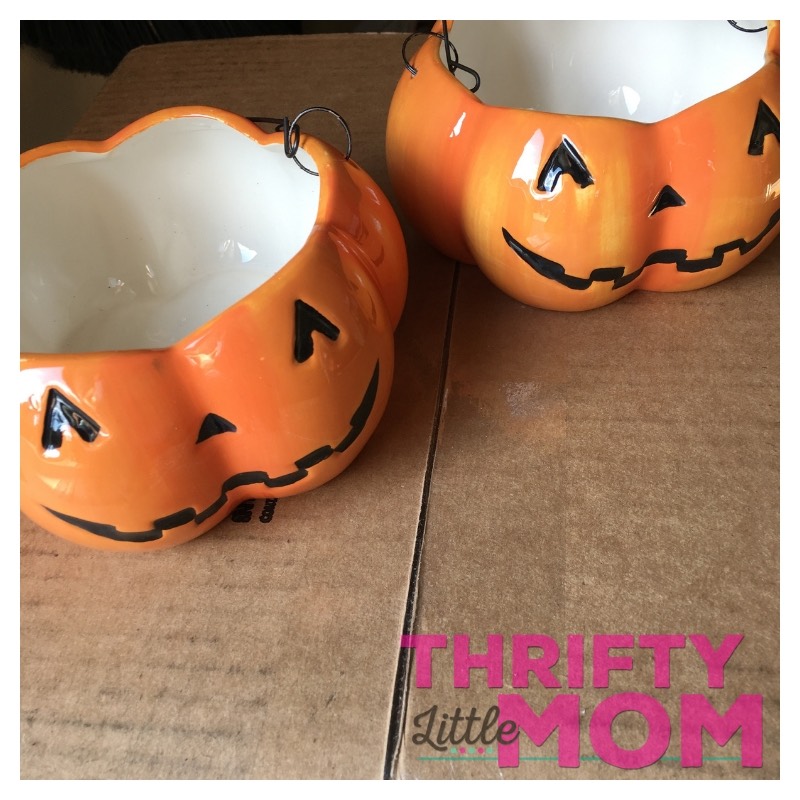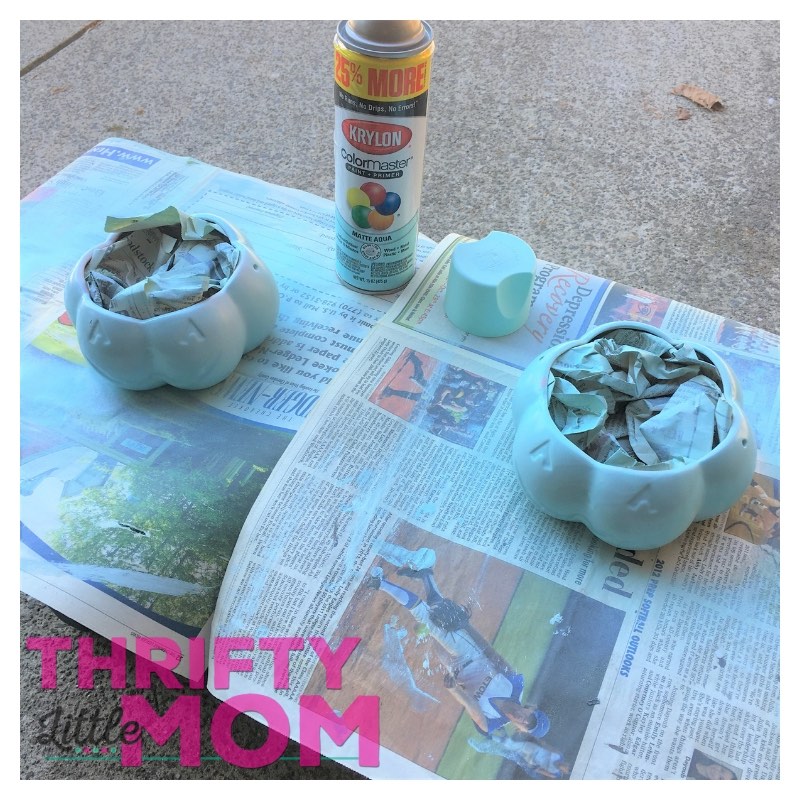 If you are one who loves to celebrate with seasonal décor around your home, but would like some Thrifty Little ideas…you will not be disappointed here!
While perusing a local thrift store, two jack-o-lanterns jumped out at me! Well, maybe not literally, but they did stand out amongst the other thrift store's discarded articles. Of course, they were quickly purchased for all of $1 each. Yep, very thrifty! While they were in perfect condition and adorable, they were begging to be turned into more upscale décor.  All that was needed was a can of spray paint and a plan.
Wanting to keep the inside of the dishes unchanged, a little newspaper stuffed into the bowls kept them clean while turning the outside from cutesy to chic.
Be sure to Pin this cream cheese dip post for later!!!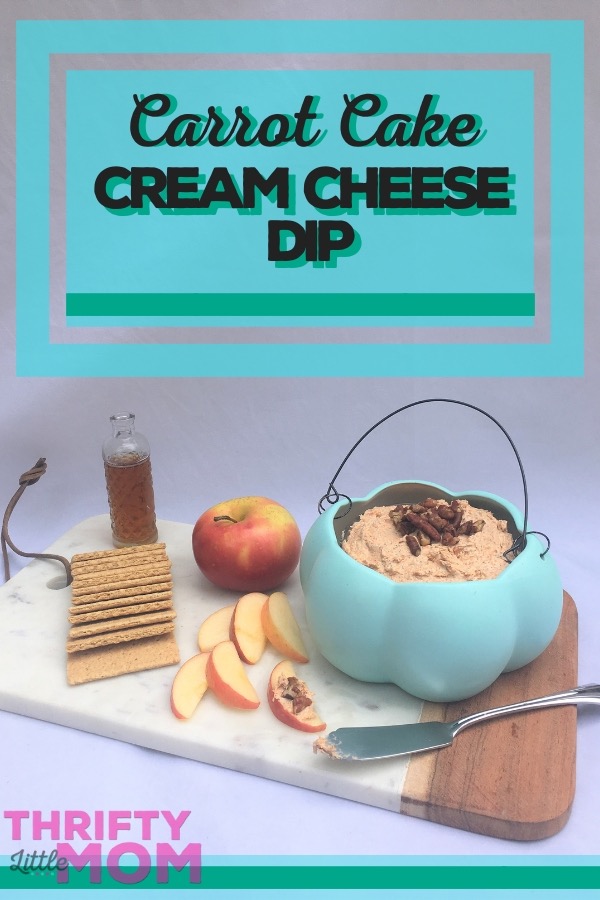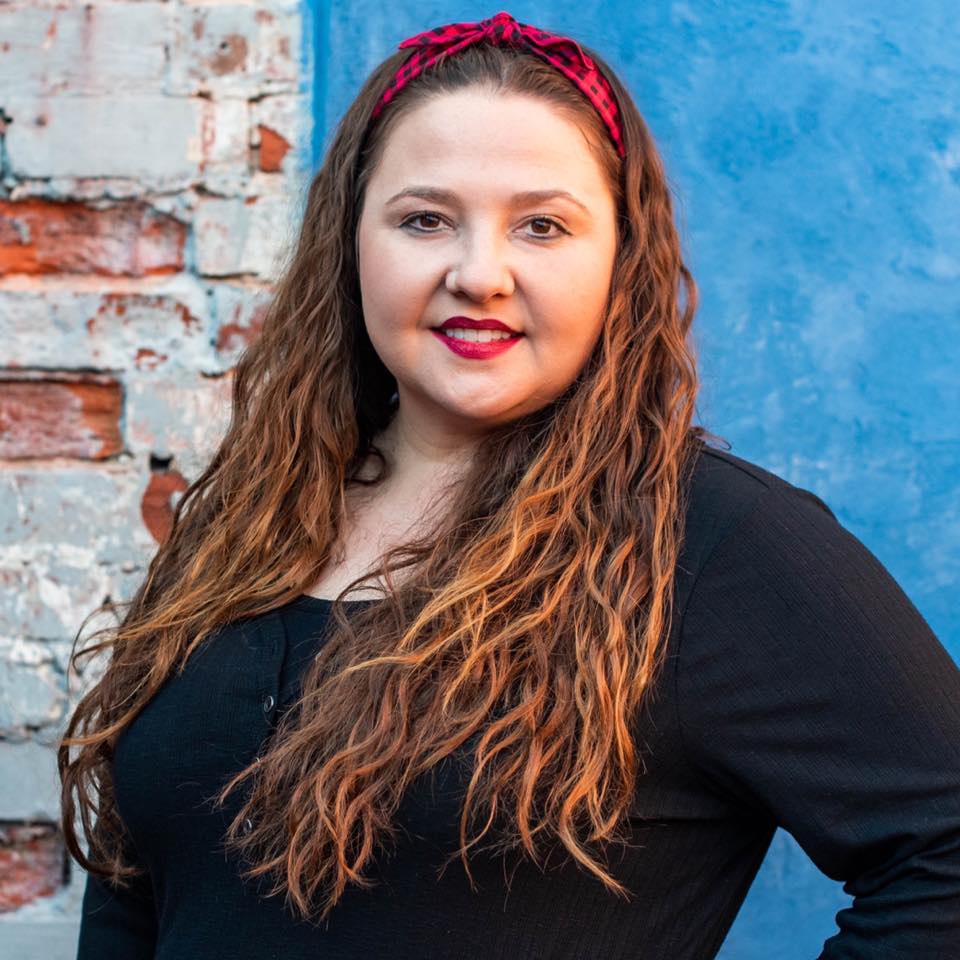 Kim's is the party planning, thrifty life-loving, intentional living catalyst behind the Thrifty Little Mom Blog. Kim was a pro event planner for over 7 years before she became a full-time blogger. Kim is the author of: Live, Save, Spend, Repeat: The Life You Want with the Money You Have. She's been featured on Time.com, Money.com, Good Housekeeping, Women's Day, and more! Kim aims to inspire you to create, celebrate, and live life intentionally!
Summary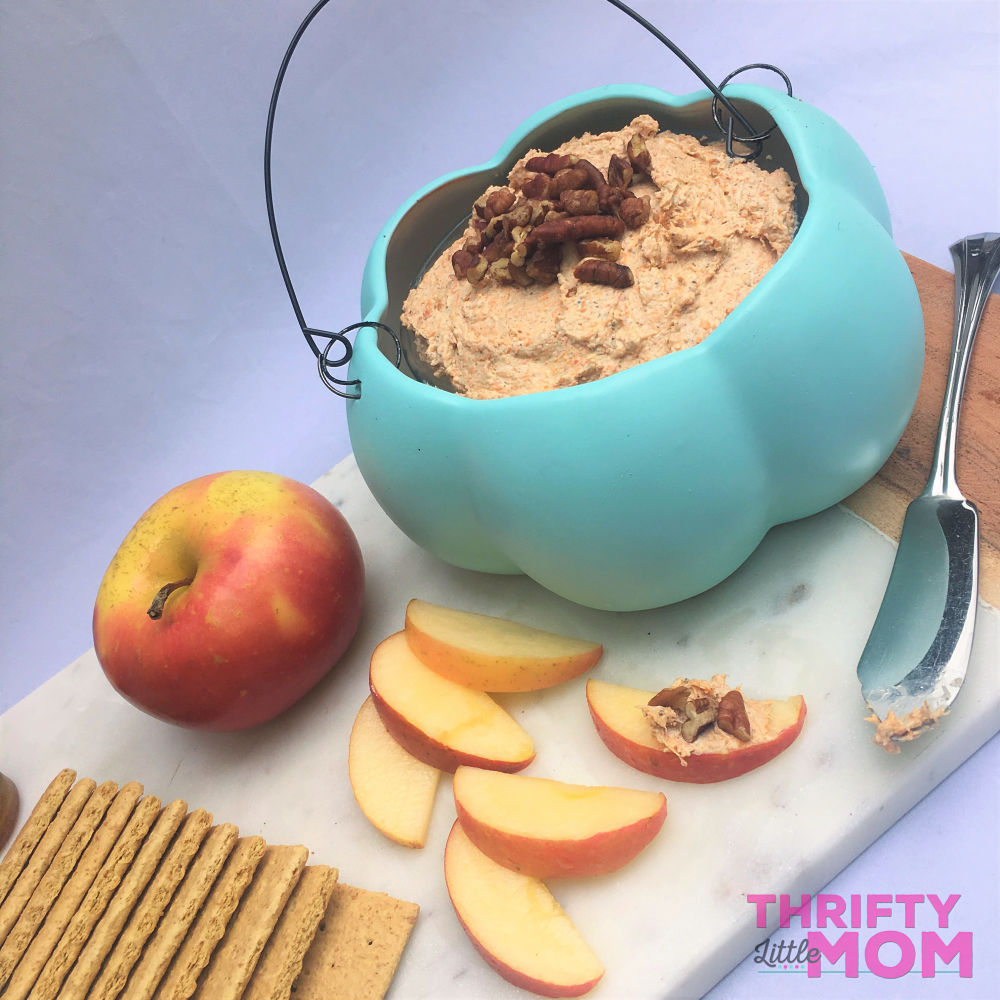 Recipe Name
Carrot Cake Cream Cheese Dip Recipe
Rhonda John
Published On