This is a sponsored post written by me on behalf of Food Lion for IZEA Worldwide. All opinions are 100% mine.
Honestly when I think of all the Father's Day lunches we've had as a family, I don't remember going OUT to eat very many times.  My dad really just liked sitting around the house, chilling out and having a Father's Day Lunch or dinner as a family.  He liked what my mom came up with and she was sure to always serve one of his favorite meals.
As you head toward Father's Day this year, I wanted to offer a list of ideas that might just help you decide on a nice meal with the dad in your life that he will enjoy and remember!
Which Style of Father's Day Lunch Ideas Suits Your Dad?
I feel like men enjoy both barbecues and sandwiches. Depending on the style of man you have to celebrate, either of these different food preparations are sure to be a hit! I hope this gives you some inspiration to create a fantastic Father's Day lunch for the special dad(s) in your family.
My dad lives in both camps but I can remember many Sunday nights when he would send me and my older sister out to Food Lion and have us bring back supplies to make epic sub sandwiches!
One of his favorite DIY versions was making at home Cuban Subs. Fast forward to today and Food Lion is still around except better than ever and ready to supply your Father's Day needs!
Plus, Food Lion now has Online Shopping with pick up or delivery making it even easier to plan your Father's Day lunch menu!
Classic Barbecue Father's Day Lunch Ideas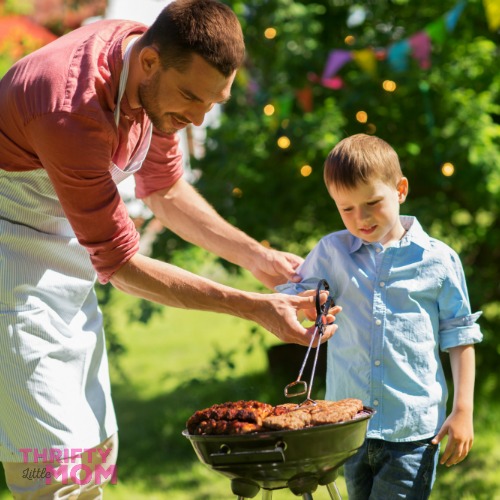 Men and barbecues go back to ancient times. Its like it is in their DNA to cook over hot coals and fire. This tradition is a perfect lunch option on a June day. I love getting all the delicious goodies for this backyard feast.
Meats- 
There are so many tasty treats. Choose the one that fits your Father's Day lunch style.
Hamburgers- for a truly flavorful burger, a fattier ground chuck will have the most natural flavor to offer. You can even mix in some chopped bacon pieces to up the decadence.
Hot Dogs- these don't have to be boring, steam them in your favorite ale or lager before throwing them on the grill.
Bratwursts- brats are a classic grill item. Find one with a flavor combination that excites your palate. I personally love a cajun style andouille sausage with its spices.
Steaks

Tenderloin is a treat for anyone, but make it count. When cooking this delicious steak, make sure you do not try to tenderize or over season this spectacular cut
Cowboy Cut Ribeye- this style has so much marbling that it will have the most natural flavor. They're usually around 10oz per cut so there is plenty to enjoy.
T-bone or Porterhouse- I love the presentation of this cut. It also includes a bit of tenderloin so you get that velvety smooth bite too.

Chicken- you can grill pretty much any part of the chicken. I highly recommend using chicken thighs with the skin on and bone-in. This cut will provide the best flavor and the skin crisps up nicely. Baste with you favorite barbecue sauce and cook to an internal temperature of 165 degrees.
Vegetables-
Plenty of garden goodness for your grilling pleasures. Here are a few of my favorites.
Small sweet peppers- these usually come in a bag of yellow, red, and orange. They're about the size of a jalapeño but sweet and not spicy. After washing them, toss them on the grill whole until the skin of the pepper blisters and slightly blackens.
Portobello mushroom caps- I like to drizzle these with a balsamic glaze and sprinkle feta cheese and fresh rosemary on top. Mmm-Mmm good!
Zucchini, squash and red onion kabobs- Cooking these together unveils a full flavor profile that delights the taste buds. Make sure if you're using bamboo skewers you soak them in water before use. Light oil and salt and pepper are all the seasoning you should use.
Corn on the cob- a classic barbecue vegetable. Once properly cooked, pair with an herb and garlic butter.
Father's Day Lunch Idea Sides that will Delight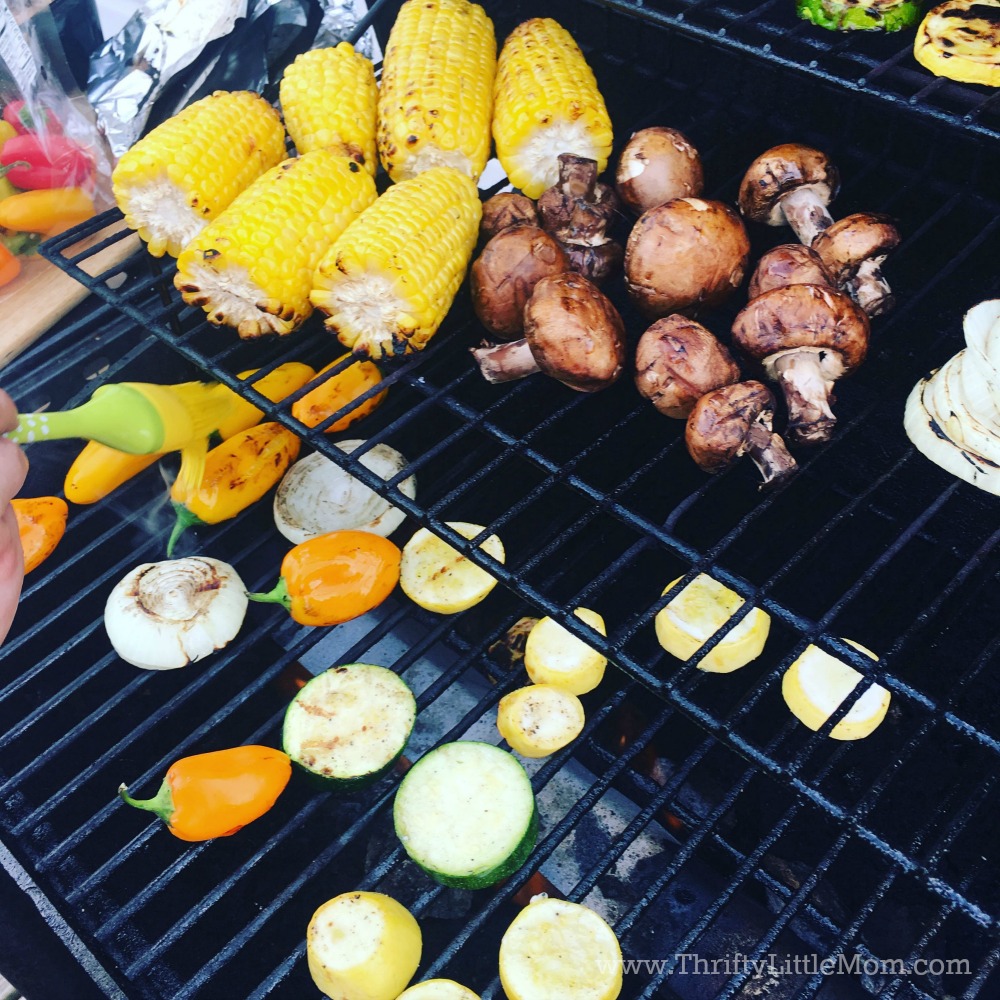 There are all the traditional sides that you could have for a barbecue, but let's take them to the next level.
Potato Salad- pick up a bag of red potatoes, cook them up whole (this makes them more fluffy and tender). Once cooled cut up and toss in a bleu cheese dressing. Add in a yellow onion, cooked and cooled chopped bacon, celery salt, garlic, and pepper. Garnish it crumbled bleu cheese chunks.
Baked beans- Don't think you have to put too much work into this dish. Just pick up a couple cans, heat, and pour into a casserole dish. Cut up chunks of bacon and top beans. Sprinkle brown sugar on top of bacon. Put in oven with the broiler on. This shouldn't take too long to crisp so keep an eye on it to prevent burning.
Carolina Coleslaw- I prefer this vinegar based coleslaw when there are a lot of mayonnaise based salads to contend with. This one is fairly easy.

Grab a bag of mixed sliced cabbage, mix in apple cider vinegar, salt, pepper, and a little mustard.
The acidity of the salad is so complimentary to the creamy bleu cheese potatoes and sweetness of the beans.
Sandwich Bar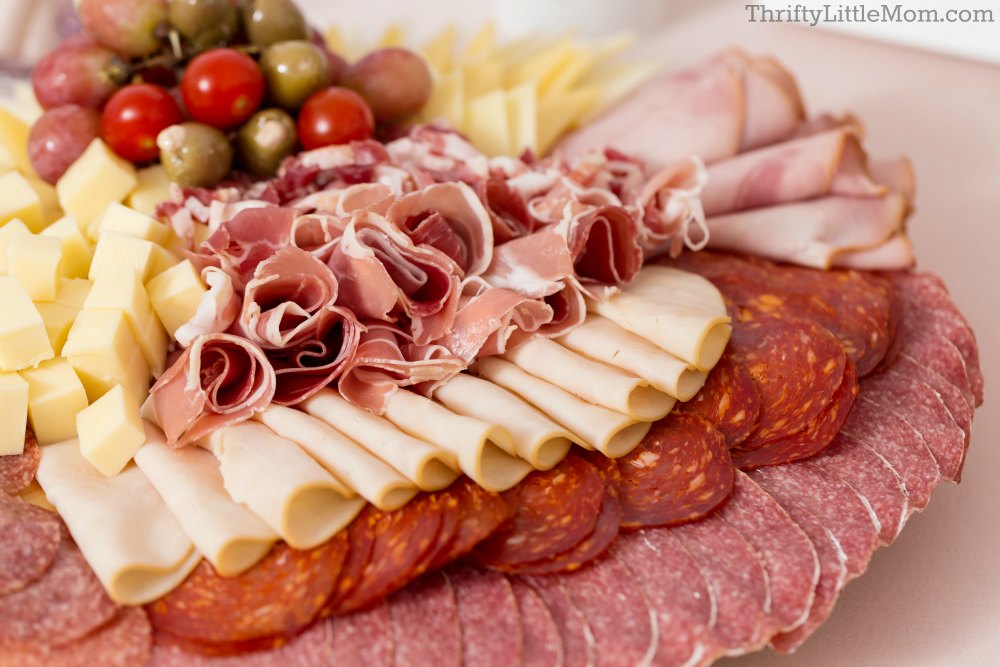 Still looking for more father's day lunch ideas?  Who doesn't love a delicious deli sandwich on sunny day. If you are having a large group gathering a sandwich bar is always fun.
If you think this is going to be just the basics, you'd be wrong. Pull out the serving trays, check out the Weekly deals at Food Lion, load up the goodies and have fun creating a sandwich that would make a sub shop jealous.
Breads-
Slider buns (these are the best for being able to make multiple small sandwiches to get the full sampling effect of "the Sandwich Bar")
Sourdough
Rye
Pumpernickel
Hoagies
Texas Toast
Meats-
Smoked turkey
Black forest ham
Pastrami
Cajun chicken
Capicola
Sopressata
Proscuitto
Pepperoni
Cheese-
Extra sharp cheddar
Pepper Jack
Baby swiss
Smoked gouda
Muenster
Provolone
Condiments-
Mayonnaises

Regular
Spicy Sriracha
Garlic Aoli – My personal favorite!!
Sandwich Spread (this is the one that has pickles and peppers in it)

Mustards

Yellow
Brown
Whole grain
Chipotle
Honey

Horseradish sauce
Salad Dressings (I would put these into small bowls to encourage adventure)

Thousand Island
Ranch
Bleu Cheese

Hot Sauces
Nut Butters

Peanut
Honey Peanut
Hazelnut and Chocolate

Jellies
Lettuce
Tomato
Onion
Creating a fun sandwich bar or your Father's Day lunch is a great way to make sure that everyone can enjoy their favorite combinations and eat to their hearts content. If you have a counter top grill press, you can also do paninis and grilled cheese sandwiches too.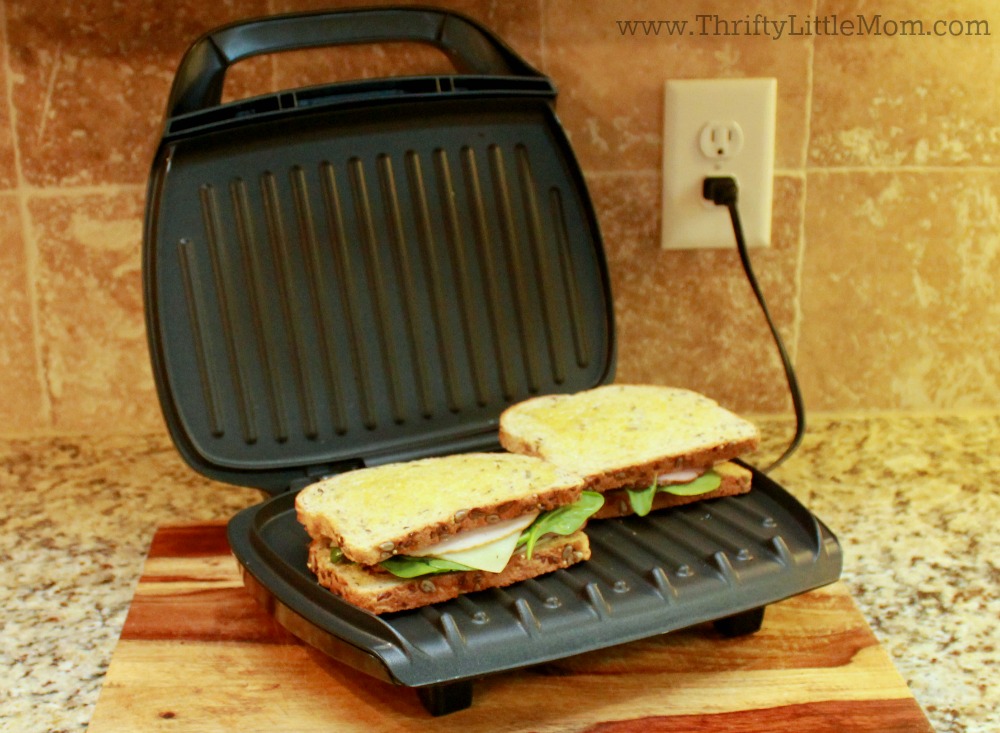 Other Father's Day Lunch Inspiration from Food Lion:
Delicious Drinks
Ginger beer is probably my most talked about non-alcoholic beverage. I love this soda because of its fresh flavor and spicy kick. It's my go-to celebration soda because it's so different than your traditional colas and lemon-lime drinks. It is great by itself, or used to make mules. Try this Strawberry Basil Moscow Mule recipe from Food Lion.
Southern sweet tea with fresh mint is a perfect lunch pairing. Combining these flavors will compliment either of the Father's Day lunch styles above. Sweeten the deal by I hope these ideas and recipes will help you plan the perfect Father's Day lunch for your family. Have fun spending the day celebrating family and all the joy that the special dad in your house bring to you!
If you want more Father's Day Lunch ideas and inspiration be sure to head over and check out these Food Lion Recipes!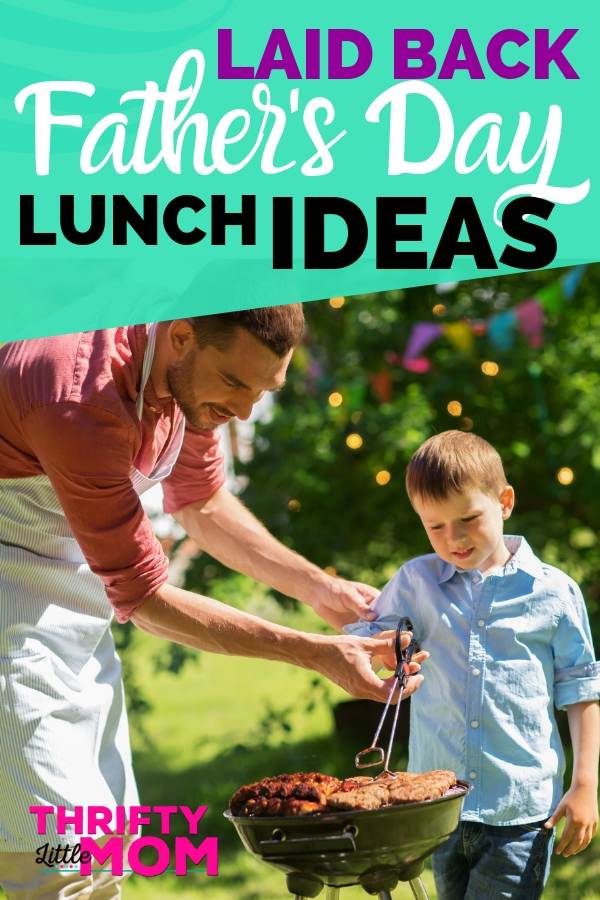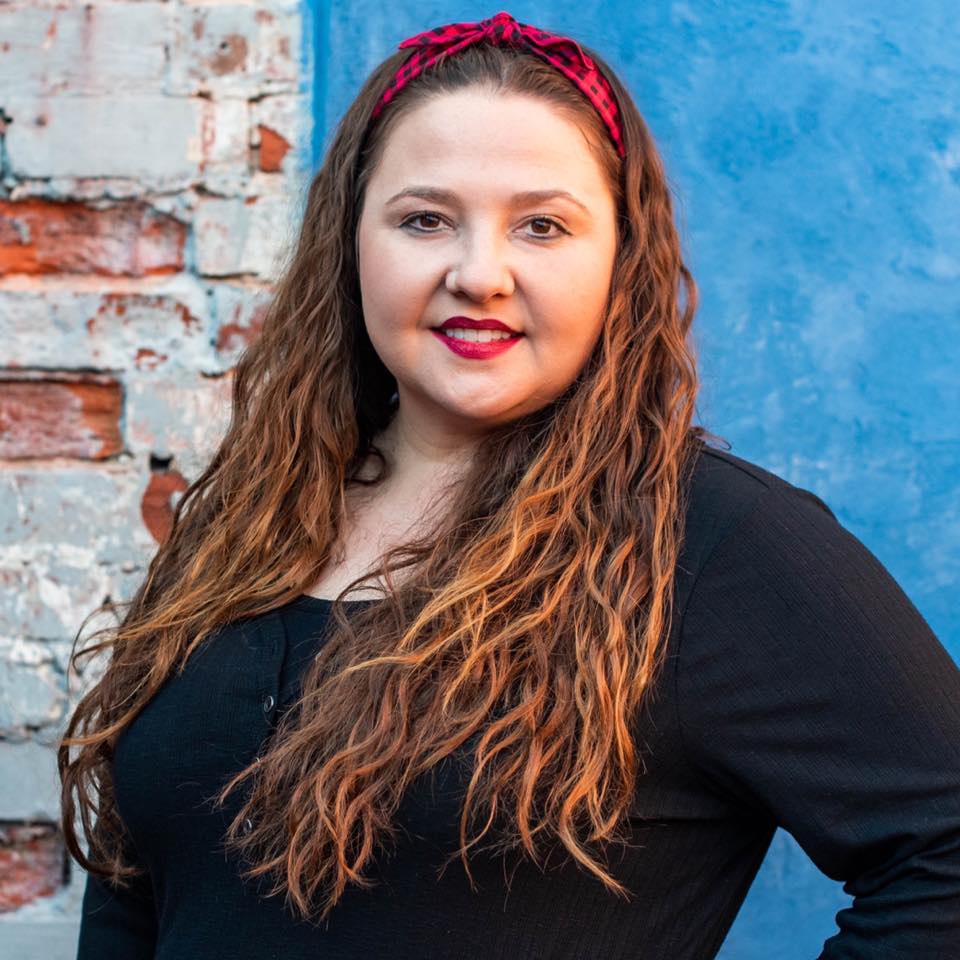 Kim's is the party planning, cupcake loving, celebration catalyst behind the Thrifty Little Mom Blog. Kim was a pro event planner for over 7 years before she became a full-time blogger. Kim is the author of: Live, Save, Spend, Repeat: The Life You Want with the Money You Have. She's been featured on Time.com, Money.com, Good Housekeeping, Women's Day and more! Kim aims to inspire you to create parties, celebrations and gatherings that everyone loves!