How to Create a Simple Wine and Cheese Party
This post contains affiliate links. As an Amazon Associate, I earn from qualifying purchases. I also earn from qualifying purchases made with other brands and programs. See my
privacy policy.
This is a sponsored post written by me on behalf of Food Lion for IZEA Worldwide. All opinions are 100% mine.
Ready to host a simple wine and cheese party?  One of the best places to start a really awesome and unique party is by sourcing your food and drinks from you own area or region.
As a small business owner myself, I value supporting businesses.  I love that my Food Lion grocery stores also believe in the concept of Local Goodness.  Hundreds of items in their stores have been sourced from or harvested in North Carolina, South Carolina, Virginia and Georgia.  When I'm ready to throw a Wine and Cheese Party I like to incorporate as much from local sources as possible.
Here in North Carolina we are famous for our muscadine grapes and the sweet wine they produce. Muscadine grapes grow beautifully across the state and the wineries that exist here make delightfully fruity wines. Duplin Winery in Rose Hill, NC makes some of the best local wines you will have.
One of my thriftiest party tips is to watch your grocery store's Weekly deals leading up to the party so you can get the best supplies at the lowest prices.
I love creating a delicious wine and cheese pairing menu. There are so many ways to pair them that some times it can get overwhelming. I can make it easy for you to decide the perfect pairing for your wine and cheese party. Here are a few ways to make it easy for you.
Simple Wine and Cheese Party Parings with a North Carolina Twist:
Muscadine wine
tends to be a sweeter, fruitier wine
Similar to Gewürztraminer or a riesling
Is best chilled at around 47 degrees
When pairing a sweet wine like Duplin Winery's Carolina Red muscadine wine I would choose a creamy brie. Brie is very rich in body and delicate in flavor. To complement this wine and cheese I would also add a spread on the brie. A favorite cheese board of mine is what I call "Dueling Brie".
Dueling Brie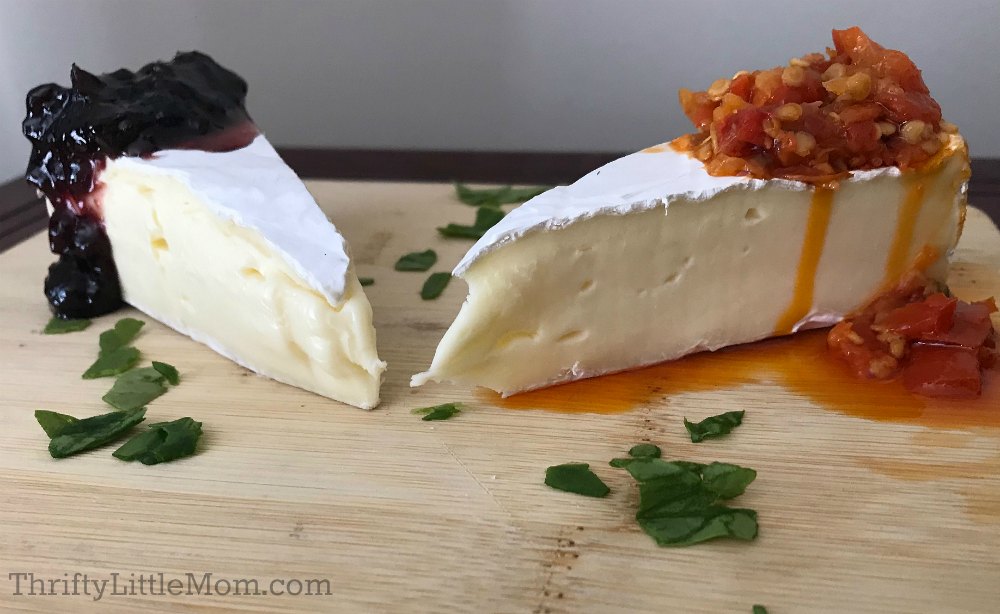 I was fortunate enough to pick up some North Carolina cheese from Ashe County Cheese Company. This is their locally made brie and it is wonderful!
Divide brie in half and place on platter or board
Pick a sweet preserve- mine is a sour cherry spread that is to die for!

Fig Spread
Apricot Spread
Carolina Peach Jelly

Pick a spicy preserve- this is a Calabrian pepper sauce that is spicy but not too hot.

Pepper Jelly
Caribbean Pepper Sauce
Spicy Chutney

The combination of sweet and spicy is a great complement to the wine
Pair with a light cracker or fresh baguette from Food Lion's bakery
This is the best local North Carolina pairing! Try your local companies for a hometown flavor that you'll love at your next wine and cheese party.
Simple Wine and Cheese Pairings For a Broader Taste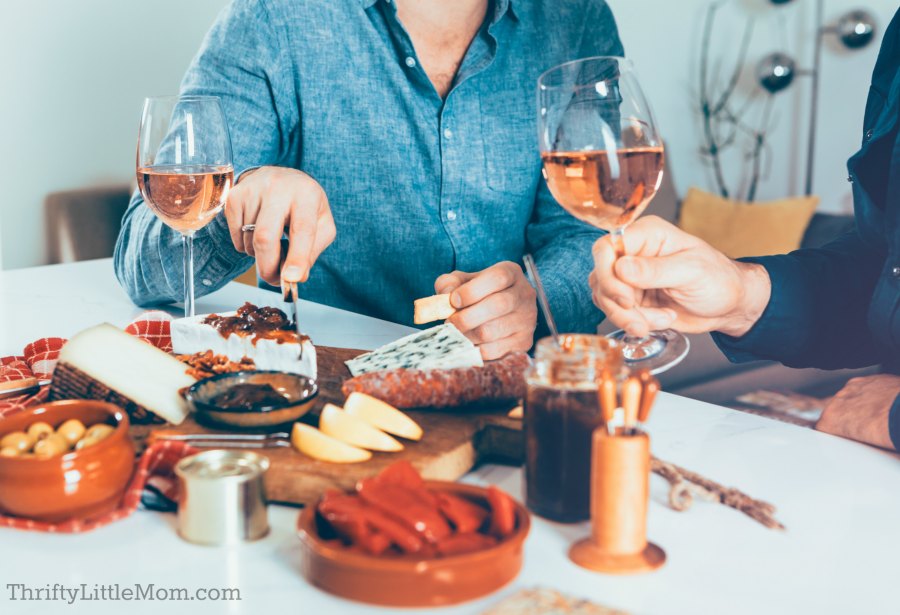 Let's make it easy for you to make a great cheese board pairing with simple steps. We will do this by picking your boldest to softest wines in both Red and White and also include a Rosé to round it off.
Quick tips for your wine and cheese party:
Wine and cheese from the same region will always complement each other

Spanish wines- Manchego
French wines- Roquefort
California wines- Humboldt Fog

"New World" means any region not in Europe considered the "Old World"

Old World wines have stronger mineral notes due to the age of the vines
New World wines have stronger fruit flavors for the same reason
All wines should be decanted or aerated 15-30 minutes before serving

The cheeses mentioned have cousins (or alternatives) that will also work if the one mentioned is hard to find. Your cheesemonger will be able to guide you to one that will be comparable.
These are recommendations
The cheeses listed with the wines can be paired with other wines as well
Cheeses aged over 6 months are naturally free of lactose.
Let's Start Pairing Up!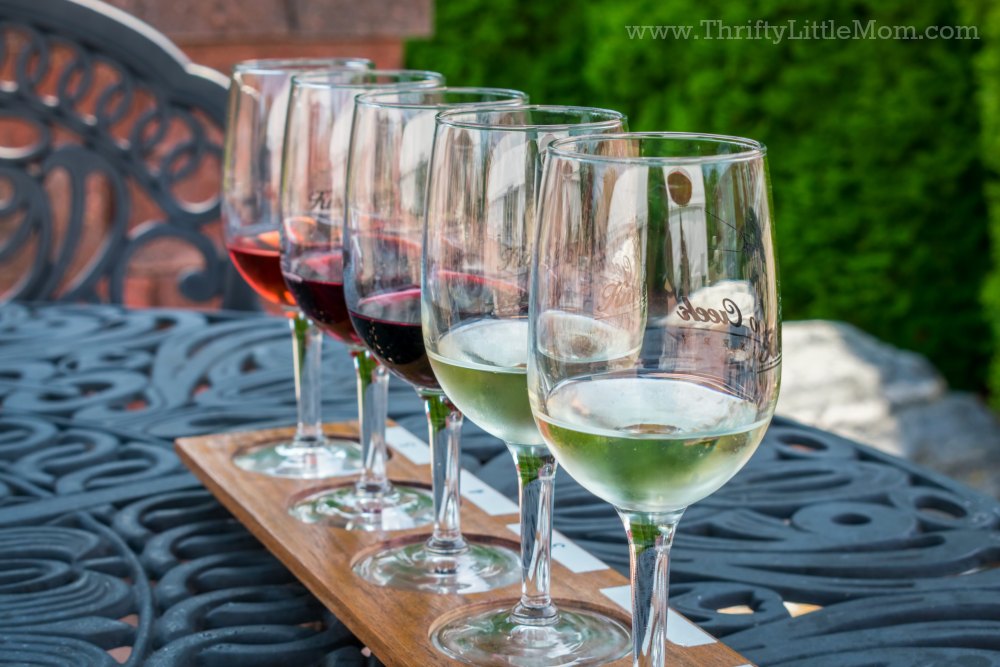 1) Red Wine Pairings
Cabernet– this is a bold red wine that is considered to be the driest wine.
New World Cabernets go well with aged and stinky cheeses like:

12-18 Month Gouda- look for one that has a crumbling texture with "crunchy" bits (those are amino acids)
1 year cheddar- this should look like it has a salt wash on the face of it
Stilton- this blue cheese is sturdy and stinky, perfect for this wine

Old World Cabernet- Go well with creamy and stinky cheese like:

Camembert- similar to its cousin brie, fluffy white mold and a buttery middle
Tallegio- don't let the smell fool you, this cheese is delicious
Cantal- a classic french farm cheese with grassy notes
Pinot Nior- considered to be a medium bodied wine that is semi-dry and fruity goes well with goat and sheep milk cheeses are the star of the wine and cheese party when it comes to this varietal.
New World Pinot Nior wine goes well with these cheeses:

La Tur- This is actually a trifecta of all 3 milks, it is in the soft ripened family like brie.
Young goat log- soft and creamy, spreadable, perfect for a wine and cheese party.
6 month Manchego- not too soft, not too hard, delicate sheep's milk flavor

Old World Pinot Nior (Burgundy) goes well with these cheeses:

Bonne Bouche- soft rippened goat cheese
Dutch Goat Gouda- midnight moon is a great example of this cheese
Roquefort- or a sheep's milk blue cheese, this is the best known
Syrah/Shiraz- deep rich color and sweeter berry note wine.
New World Shiraz goes well with goudas and farm cheeses like:

Red Wax Gouda- creamy and rich with a mild nutty flavor
Swedish Farmer cheese- buttery and soft flavors for this cheese board
Smoked gouda- the smokiness of the gouda will complement the berry notes

Old World Syrah wine goes well with Alpine Cheeses and Grana Cheese like these:

Comte- alpine cheese that is made from grass-fed cows
Parano- this is a parmesan/gouda hybrid that is by far one of my favorites
Trochon- this 3 milk cheese is springy in texture and tangy in taste
2) White Wine Pairings
Note: White wines should be chilled between 49-57 degrees Fahrenheit
Chardonnay- the heaviest body and driest of the white wines, when aged in an oak barrel will have butter and woody notes.  It goes best with soft rippened and Washed Rind cheeses
New World Chardonnay can be paired with these cheeses:

Harbison- from the Cellars at Jasper Hill in Vermont, this soft ripened is aged in a spruce band and spoons out of the rind with a bold flavor
Grayson- Meadow Creek dairy in Galax, Virgina hits it out of the park with this washed-rind style cheese. It has a fudgy texture with nutty notes.
Green Hill- this double cream made by Sweetgrass Dairy in Thomasville, GA has an almost springy quality to it with buttery and creamy notes.

Old World Chardonnay can be paired with these cheeses: 

Bucheron- this soft ripened goat cheese has both aged and young goat cheese occurring in it beautiful round cylinder.
St. Andre- Triple creme brie is rich with flavor and is the perfect pair to this bold grape
Camabzola- This is a camembert gorgonzola mix. It has the creamy texture of brie with light threads of blue mold giving it a distinct flavor.
Pinot Grigio- lighter body with crisp fruity notes of pear and citrus
New World Pinot Grigio is great when paired with these cheeses:

Point Reyes Blue Cheese- this California blue is a beautifully aromatic cheese that is creamy and delicious
Alpha Tolman- once again, the Cellars and Jasper Hill created this is an alpine style cheese. Its rich nutty notes have a light fruitiness on the first bite
Humboldt Fog- Cypress Grove makes a delicious soft rippened goat cheese with a ash rubbed rind. A perfect mix and tangy and creamy.

Old World Pinot Grigio can be paired with:

Parmigiano Reggiano- Known as the "king of cheeses", this grana (hard) style cheese has fruity notes that are balanced with a salty, savory finish
Fontina Fontal- Springy and creamy with mild aromatics will please any palate at a wine and cheese party.
Pecorino Toscano- A sheep's milk cheese from the Tuscany region of Italy. It will have earthy notes with a light tang.
Sauvignon Blanc- bright, acidy notes with a hint of grapefruit
New World Sauvignon Blanc goes well with these cheeses:

New Zealand Cheddar- grass-fed on the mainland, creamy and sharp
Balsamic Bellavitano- made by the Sartori cheese company, this cheese comes with many different rind washings that create a distinct flavor.
Sgt. Pepper Goat Disc- this tangy and spicy disk will pair nicely with the fresh notes of the blanc

Old World Sauvignon Blanc pairs with:

Champignon de Luxe Garlic- I have seen this garlic and chive brie style cheese by several brands and it is always delicious and exciting.
Tomme de Savoie- or any tomme style cheese. This french farmers cheese will have earthy notes with a buttery texture
Mango Ginger stilton- this lovely english cheese is sweet and savory.
Rosé – beautiful blush wines from delicious grapes
Rosé has been shown over the years to be the "sweet girly white zinfandel", but that isn't the case. Most Rosés are actually dry and florally with very few being sweet at all.  You can pair these wines with this list of cheeses for a great board.
Sriracha Gouda- Spicy and creamy, a delicious gouda with bright
Danish Blue- this sharp and salty semi-soft blue is an aromatic pleasure
Quebec 1 year Cheddar- a bright and crunchy Canadian cheddar with a savory finish
Wine and Cheese Party Preparation Tips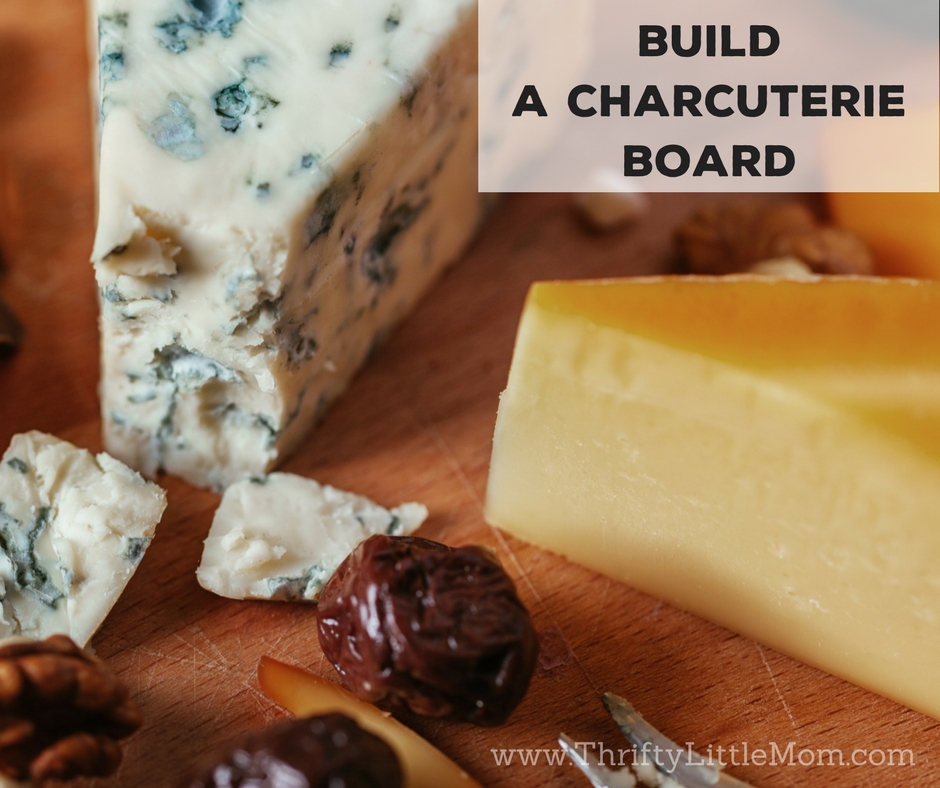 Make sure your cheeses are on the board or platter 30 minutes prior to serving guests
Incorporate shelled nuts such as pistachios, walnuts, almonds and pecans
Spreads like honey will complement all cheeses on the menu delicately
Expect 3oz of cheese per person when deciding on the amount to buy
For every 2-3 cheeses add a charcuterie (meat) item to the board
Dried/fresh berries are an easy complementary fruit
Olives and other brined vegetables are beautiful sprinkled around or in pretty bowls
Baguettes are my favorite bread item for a board, but water crackers are and easy choice too!
Arranging the cheeses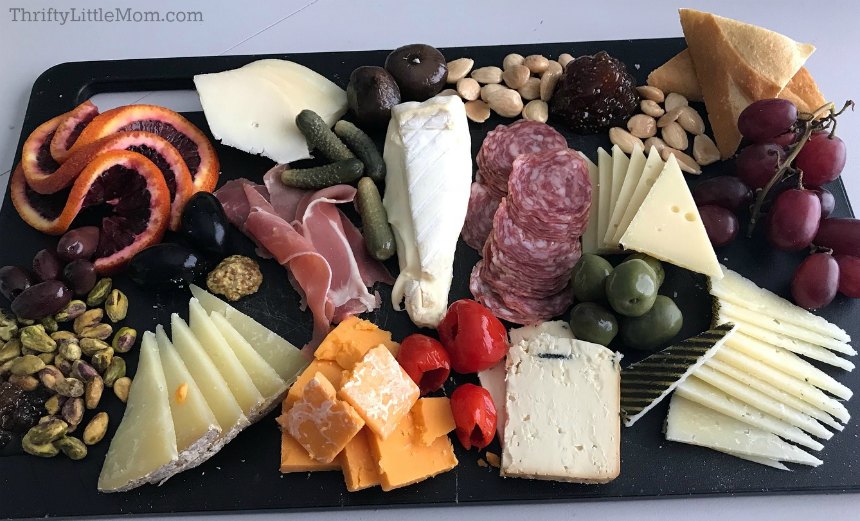 Cut the harder cheeses in to pieces that can be easily picked up with a knife or tooth pick
For soft cheeses place a small knife to allow for spreading and scooping
I usually make the soft cheeses the focal point with the harder cheeses the outer areas.
This will prevent the soft cheeses from "running" off the platter.
I hope that these pairing tips and tricks have made you excited about the next menu at your wine and cheese party! Bon Appétit!
Make sure to check out all the great regional offerings Food Lion has by visiting their Local Goodness source directory.  And remember that you can speed up your party prep by choosing their Online Shopping with pick up or delivery option!
You can get more party food inspiration by checking out these Food Lion Recipes.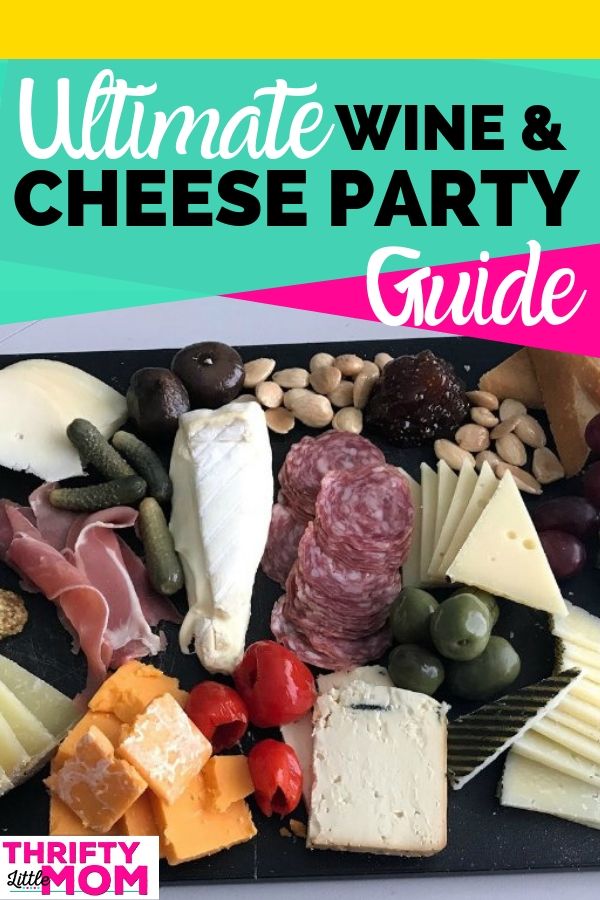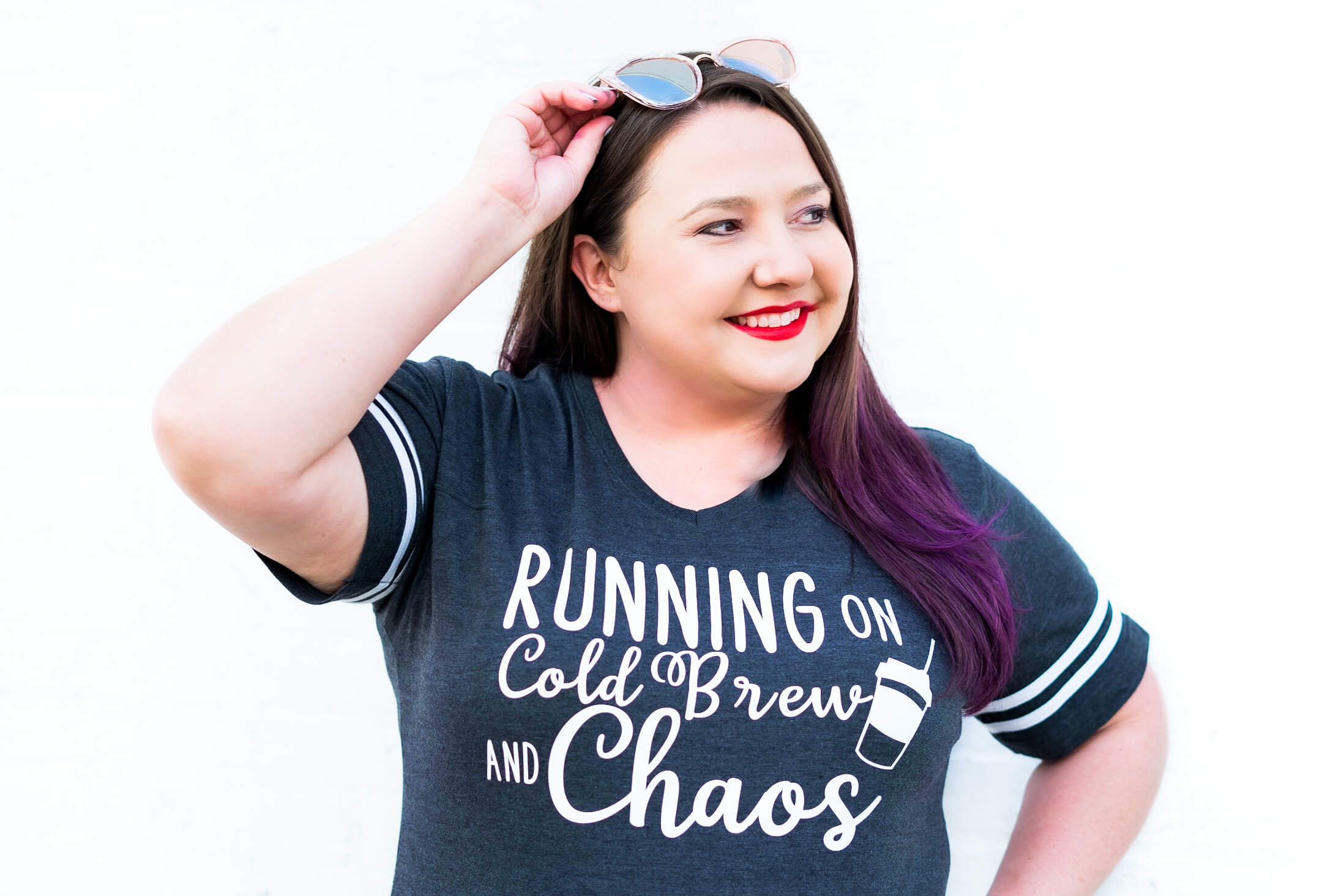 Kim Anderson is the organized chaos loving author behind the Thrifty Little Mom Blog.  She helps other people who thrive in organized chaos to stress less, remember more and feel in control of their time, money, and home. Kim is the author of: Live, Save, Spend, Repeat: The Life You Want with the Money You Have. She's been featured on Time.com, Money.com, Good Housekeeping, Women's Day, and more!
Summary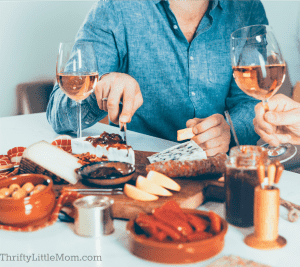 Article Name
Guide to a Simple Wine and Cheese Party
Description
Creating the perfect wine and cheese board is easy when you know these simple tips and tricks.
Author