Grills are so wonderful! I love the smell of smoldering wood chips and the sight of the smoke rolling into the blue summer sky. But before you don your "kiss the cook" apron, there are a few more items you may want to acquire to make your barbecuing experience the easiest it can be. The best grilling accessories list will make it simple to remember the things you need for your perfect party.
#1 Best Grilling Accessories- Getting the Grill Started
Chimney Starter-

If you have a charcoal grill then getting those coals a rollin' means getting a charcoal chimney. This is by far the easiest way to start cooking if you are using specialty briquettes.
Weber 7429 Rapid Fire Chimney Starter


Heat Gloves-
Charcoal Starter-

If you don't already have a long stick lighter, please pick one of these up. You can use the old "lighter and newspaper" trick too. But if instant heat and fire power is your game, check this bad-boy out! My husband would flip over this!
JJGeorge Grill Torch Charcoal Starter


Charcoal Protection-

Let's talk soggy charcoal. Make sure you have a nice place to store your charcoal. Summer rain can really put a damper on your bbq time. You think you are all ready to grill and then you reach for the bag, the water damaged bag rips spilling your boarder line unusable charcoal everywhere. Save yourself some time and money and pick up a charcoal storage bin.
Buddeez Kingsford Kaddy Charcoal Dispenser for 12 lb. Bags


Disposable Liners –
#2 Best Grilling Accessories – Keeping Everything Within Reach
Grilling Accessories Kit-
Grill Knives-

Carving Knives-

Then there is a quality carving knife. This one, I personally like serrated. When using this blade, you do shorter, sawing like motions. By cutting this way, you prevent the juices from being pressed out of the meat. Surprisingly enough, this bread knife is perfect for the job.
Fat Daddio's Bread/Cake Knives, 10 Inches
Cutting Boards-
#3 Best Grilling Accessories – Plates, Cups, Utensils
Sturdy Compartment Plates
Tumblers-

Disposable Serving Ware-

These fantastic bamboo and biodegradable utensils are perfect for an outdoor party. They hold up well and come in the correct ratios. Instead of having equal amounts of forks, knives and spoons, they come in a variation so at the end you aren't stuck with 70 plastic knives you'll leave in a drawer somewhere to forget about.
Disposable Wooden Cutlery Set – Natural, Eco-Friendly, Biodegradable, Compostable Utensils – Great for Parties, Weddings & Dinner Events – Pack of 200 (100 Forks, 50 Spoons, 50 Knives) By Aevia
The lovely summer time breeze is great! However, it is also great for blowing napkins all over the place. Barbecues are notoriously messy and its good to have napkins within reach. You can pop over to Dollar Tree and pick up a few counter top paper towel holders and position these on every table. They're heavy enough to not fly off the table, but cleanliness is just an arm's length away.
#4 Best Grilling Accessories – Feeding the Guests
Tables for Guests-

Seating can be in short supply when you have a large group. If you don't have ample outside seating or mobile seating, I highly recommend getting one of these folding tables. It's worth its weight in gold with how much use it gets in my household. If we have more than 8 people things start to get a bit tight. I love the easy fold design and quick setup!
Flash Furniture 30"W x 96"L Plastic Bi-Folding Table [RB-3096FH-GG]


Seating for Guests-
#5 Best Grilling Accessories – Barbecue Entertainment
Anytime you get a group of people outside is a good time to break out the fun and games. Here are some of my favorite group out door games.
Yard Games Giant Tumbling Timbers
GoSports Portable PVC Framed Cornhole Toss Game Set with 8 Bean Bags and Travel Carrying Case – Choose American Flag Design, Red & Blue or Football
Many summers would have not been the same if it wasn't for this game.

Premium Ladder Ball Toss Game for Adults, Kids, Family – Outdoor Ladders Set with Canvas Bag, Resin Bolos, and Thick PVC Piping – Backyard Games, Activities for Parties – Pro Series
Giant 4 in A Row, 4 to Score – Premium Plastic Four Connect Game JUNIOR 3 Foot Width Set with 44 Rings by Rally & Roar – Oversized Fun Family, Kids Indoor/Outdoor Games
Little Tykes Outdoor Toys
Little Tikes TotSports Easy Hit Golf Set + 3 balls + 2 clubs
Franklin Sports Combo Set: Badminton, Volleyball, Flip Toss, Horseshoes, Flying Disc
Keeping that equipment safe is very important as well. This can also double as necessary outdoor seating!
Keter Westwood Plastic Deck Storage Container Box Outdoor Patio Garden Furniture 150 Gal, Brown
#5 Best Grilling Accessories – Keep the bugs away!
#6 Best Grilling Accessories – The Ultimate Barbecue Food List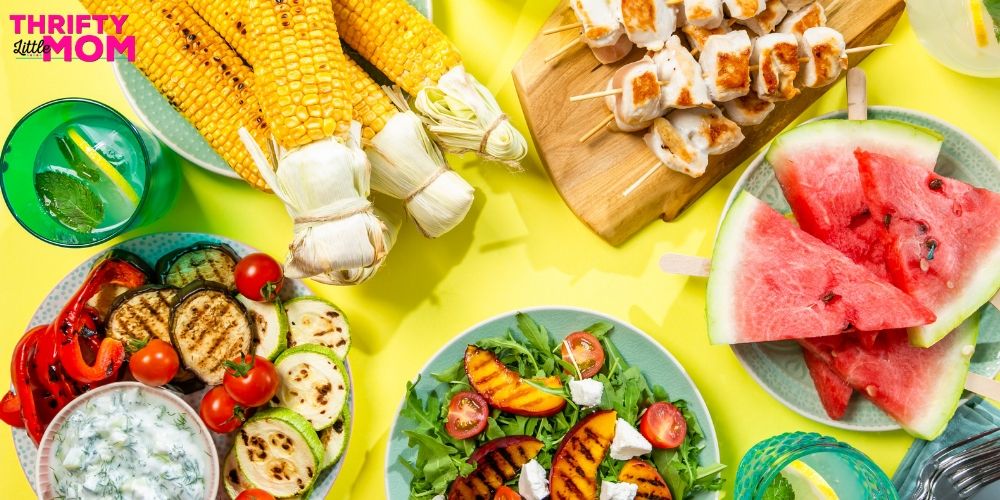 Of course the accessories are what support the epic food traditions so let me inspire your inner barbecue king or queen with these posts:
Read Now:
Have fun in the sun and use this list of best grilling accessories to make sure you have everything you want to make it the perfect day!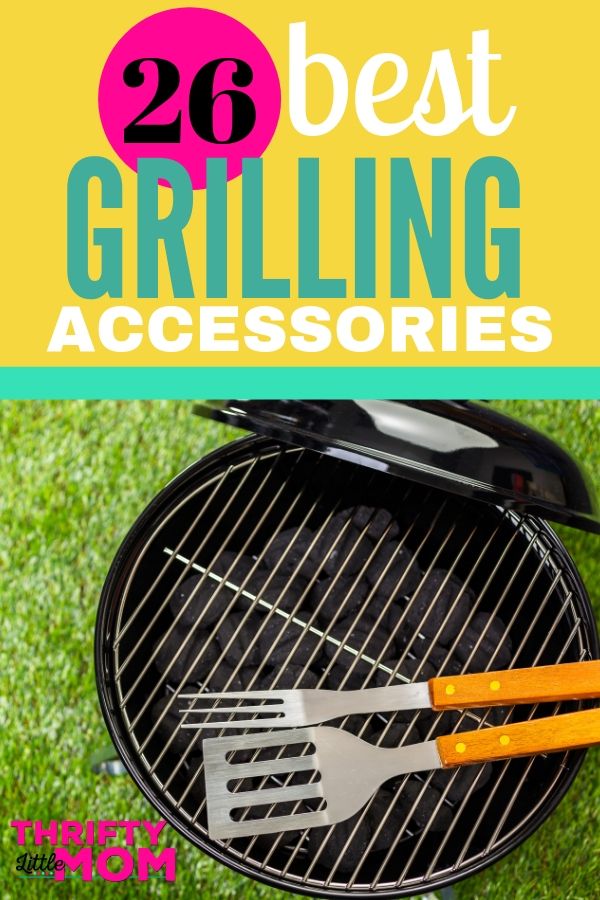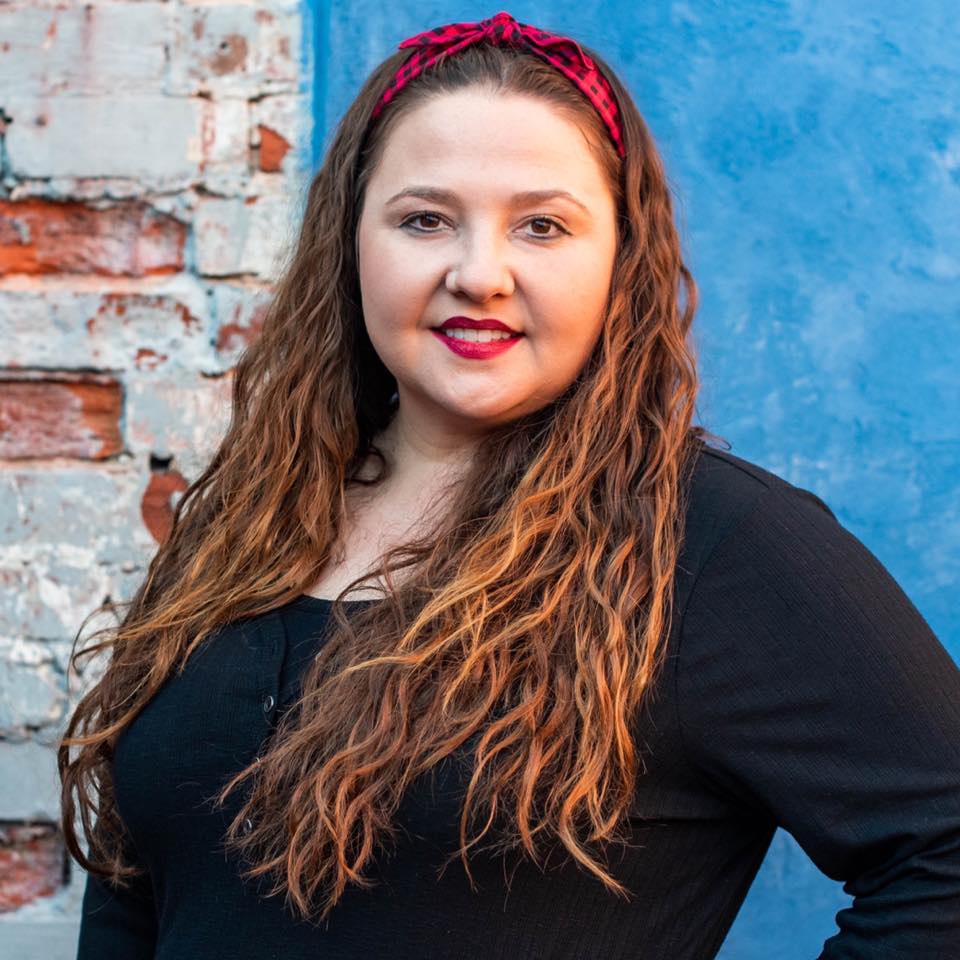 Kim's is the party planning, thrifty life-loving, intentional living catalyst behind the Thrifty Little Mom Blog. Kim was a pro event planner for over 7 years before she became a full-time blogger. Kim is the author of: Live, Save, Spend, Repeat: The Life You Want with the Money You Have. She's been featured on Time.com, Money.com, Good Housekeeping, Women's Day, and more! Kim aims to inspire you to create, celebrate, and live life intentionally!
Summary
Article Name
26 Best Grilling Accessories for Backyard Barbecue
Description
Looking to throw awesome barbecues but looking for a list of thing that can help improve the outdoor cooking experience for you and your guests? Look no further than the 26 best grilling accessories listed in this article.
Author
Kim Anderson
Publisher Name
Thrifty Little Mom