Thanksgiving Short-Cuts For Busy Moms
This post contains affiliate links. As an Amazon Associate, I earn from qualifying purchases. I also earn from qualifying purchases made with other brands and programs. See my
privacy policy.
My first little bundle of joy was due at the beginning of December.  By the time Thanksgiving arrived, I wasn't supposed be traveling anymore.  Carrying a pumpkin around on my torso made me feel even less like cooking and hosting a holiday visit.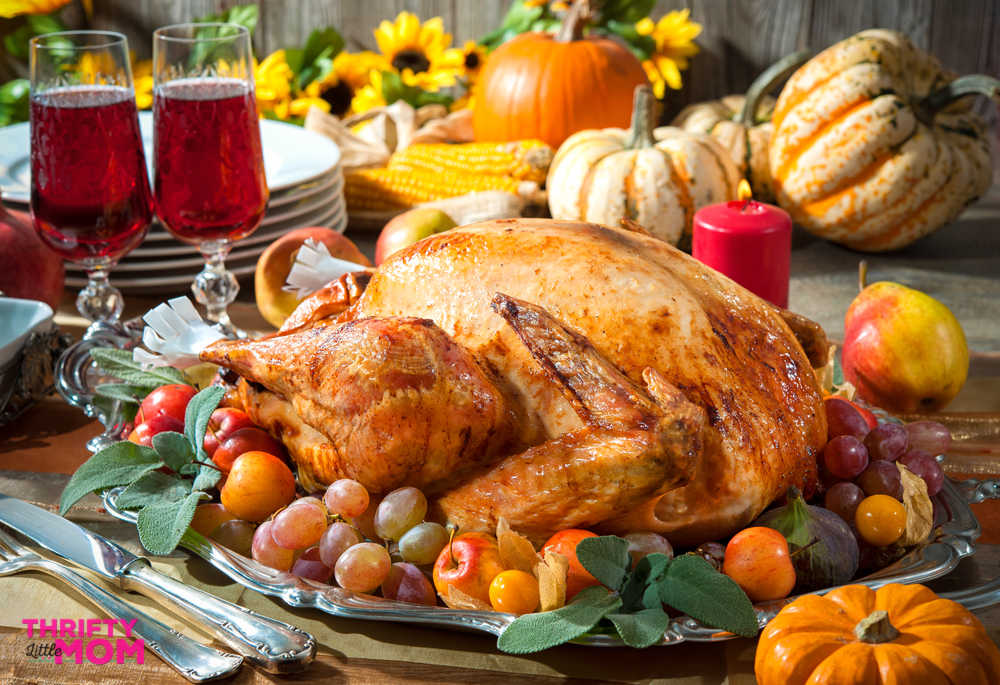 We had one side of the family that was really intent upon spending the holiday with us and so they came down to visit.  I had to find a way to make sure that we did a classic Thanksgiving since that's what we love!  
I needed to do it without causing myself too much stress, high blood pressure or early labor.  So, I had to come up with a plan that made all those things happen.  My best idea was getting someone else to do it for me.
Plan A: Go Top Notch
I began calling around to places like Honey Baked Ham but it was too late to order with them. (They aren't cheap either…and you know what I think about that).
Plan B: Go Out
Plan B was to go a restaurant all together. The problem with that was that all I could picture was the scene from "A Christmas Story" where the family ended up eating the holiday meal is some Chinese restaurant because it was the only place open. I could imagine them chopping the duck head off at the table and my mother-in-law screaming just like the mom did in the movie. That wasn't going to work.
Plan C: Pick Up
Plan C formed sort of by accident.  I ran into Publix to pick up a few items and saw the advertisements at the deli for Thanksgiving dinner preparation.  It was like a Thanksgiving miracle!
They had plenty of openings so you could reserve up until 2 days before at my store.   The prices were really reasonable (7-10 servings meal was $39.99 & 14-18 servings meal was $79.99).  
So reasonable that me and my in-laws split the cost.  The meal cost less than all of us eating out a sit-down restaurant.  We went the afternoon before Thanksgiving to pick up my fully cooked turkey, cranberry-orange relish, rolls, corn bread dressing, mashed potatoes and gravy, mac and cheese, pumpkin pie and drinks.  
Thanksgiving day I simply loaded the turkey in the oven to be reheated and by lunch we were sharing our blessings and digging into a really delicious meal.
A "Side" Note:
If you want to make the sides yourself from boxes (instant mashed potatoes, mac and cheese, canned yams etc.) consider just buying a pre-cooked turkey and purchase the sides you like yourself. This prevents you from than being stuck with sides that your family doesn't like to eat.
This year you may be super prego, a brand new mom, or just extremely busy and overwhelmed by the idea of having Thanksgiving at your house.
 If you can't go anywhere with your newborn or you can't travel, consider going down to a local grocery store and seeing what kinds of Thanksgiving dinner combo's they have and the price.  If you are a lover of tradition, you can keep your annual festivities without all the work.  At your local grocer, you can do it without breaking the bank.
Non-Traditional Thrifty Thanksgiving Ideas:  
If you don't mind swerving from tradition remember, no one says you have to cook the whole turkey.
Managing Dishes:
If you loathe Thanksgiving dishes more than cooking the meal itself, consider getting some nice looking plastic cups (don't forget sharpies for names on the cups), plastic plates, and plastic silver table ware. Party stores have plastic dishes that look ceramic. Clean up is a total snap.
Don't forget to line anything you put in the oven with tin-foil so you can just remove the tin foil with all the stuck on grease and food and throw it away.
I hope that you have found these short-cuts helpful and inspiring.  I know I was thankful to discover the availability of a pre-prepped delicious holiday dinner.  It saved me a ton of work and little bit of money.
Check out more Thanksgiving Posts From Thrifty Little Mom: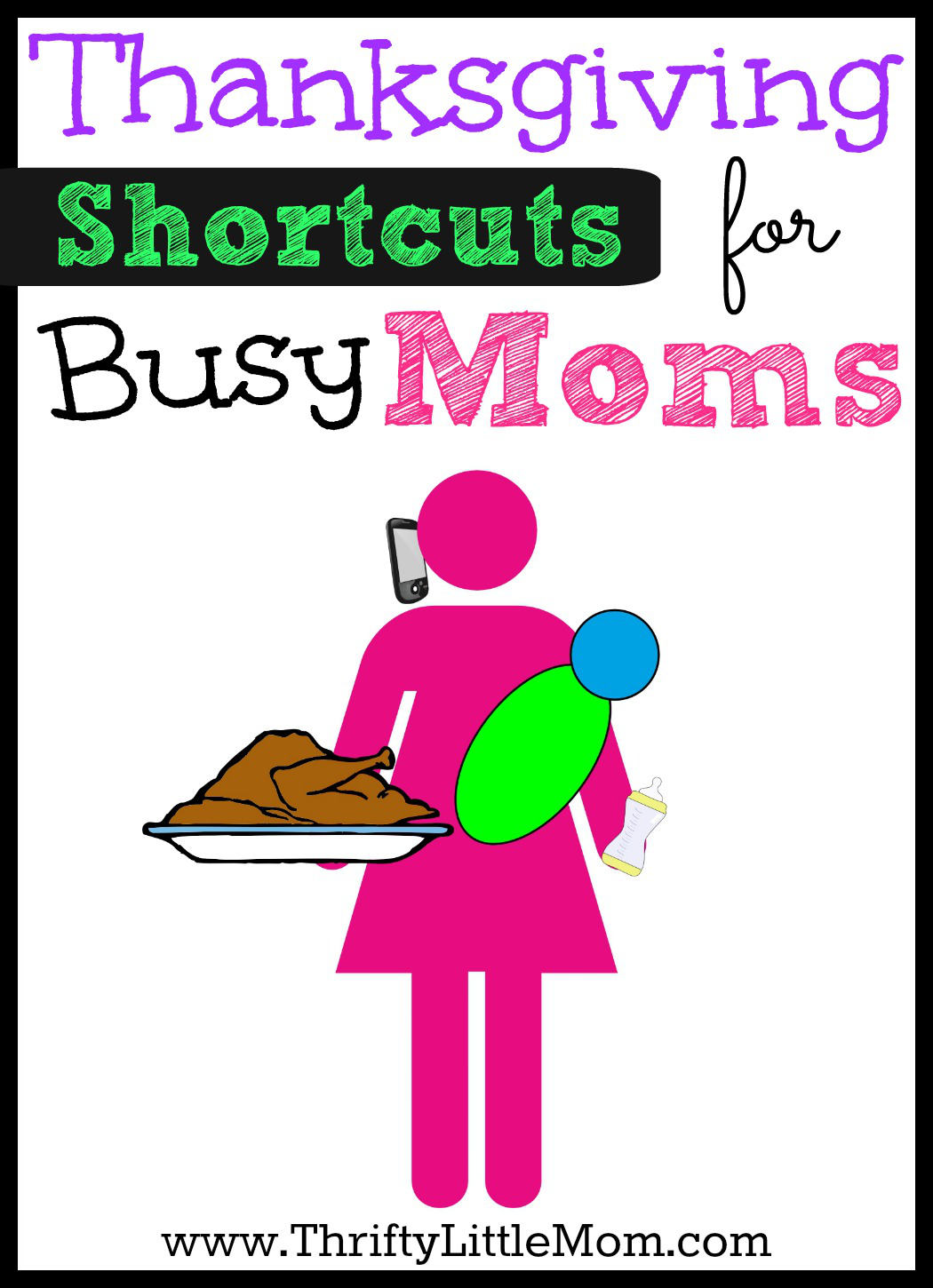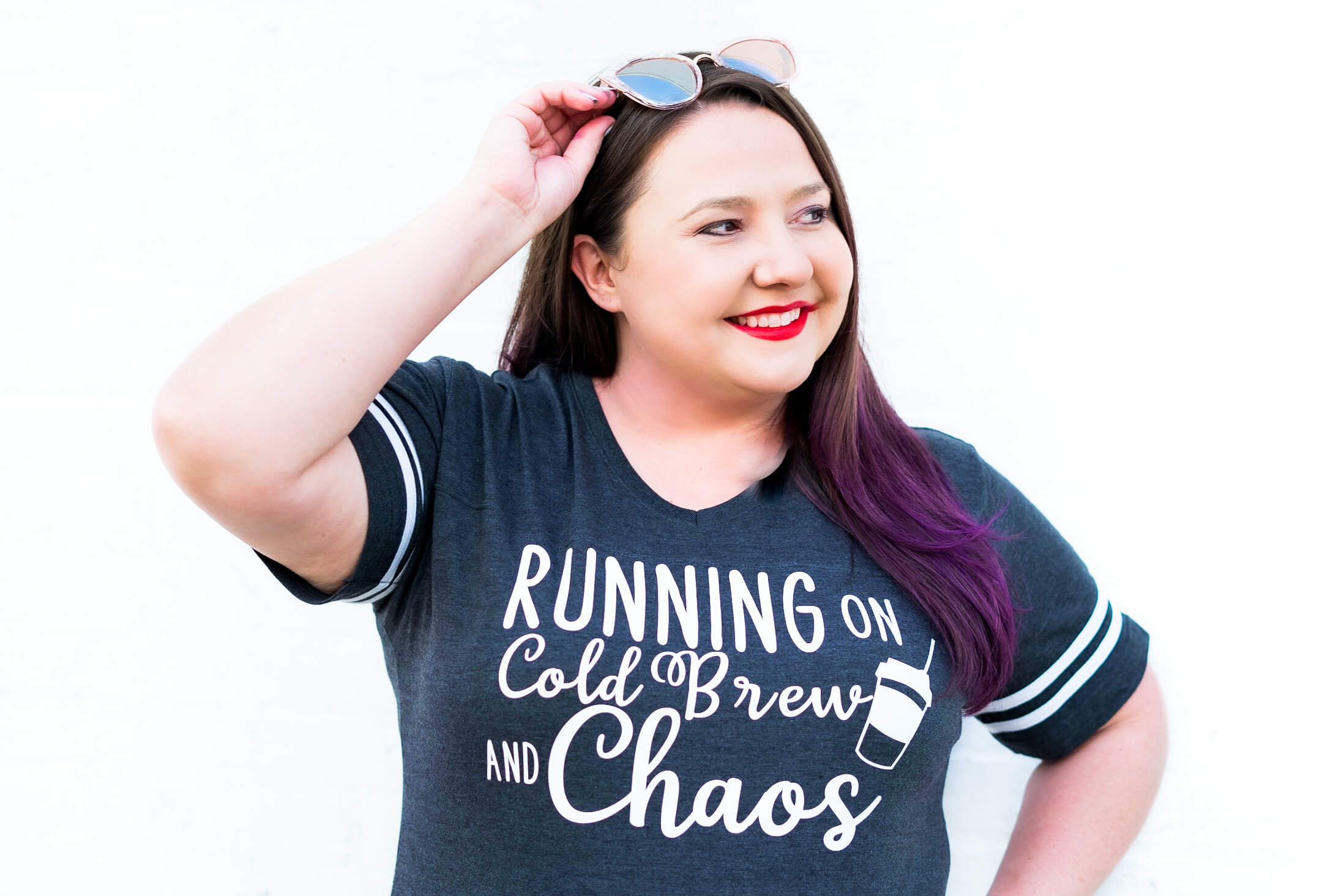 Kim Anderson is the organized chaos loving author behind the Thrifty Little Mom Blog.  She helps other people who thrive in organized chaos to stress less, remember more and feel in control of their time, money, and home. Kim is the author of: Live, Save, Spend, Repeat: The Life You Want with the Money You Have. She's been featured on Time.com, Money.com, Good Housekeeping, Women's Day, and more!