As promised we are bringing thrifty décor to your Thanksgiving tablescape and once again your local Dollar Tree Store is the source for supplies and inspiration. I decided to decorate the kids' table with a colorful, fun, but decidedly kid-friendly motif for this post.  So if you want to add a little fun to your Thanksgiving kid's table this year, try jazzing it up with these ideas!
Step 1: A sturdy tablecloth protects your table from spills and scratches and it's a great backdrop that sets the stage for your seasonal décor. Being the miser that I am, not only did I spend $1 on the green shower curtain (if you remember from the Picnic post as well as the Halloween Tablescape post, the shower curtain is sturdier than the plastic tablecloths), I have also used it 3 times already!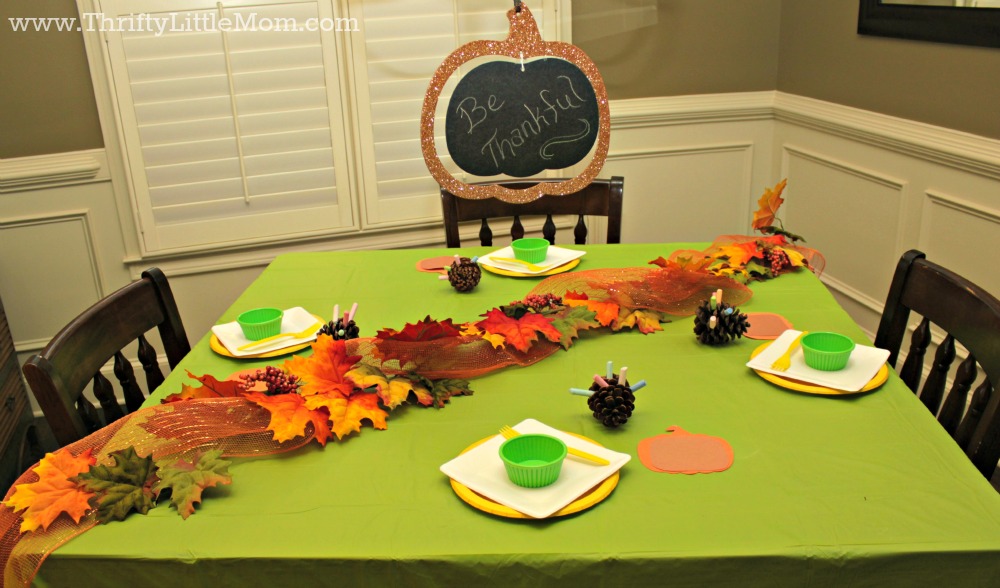 Step 2: To set a beautiful, eye-catching table, use autumn leaf garland as the table runner set on a diagonal and intertwined with ribbon poly mesh in the color of your choice. This will really set your design in place.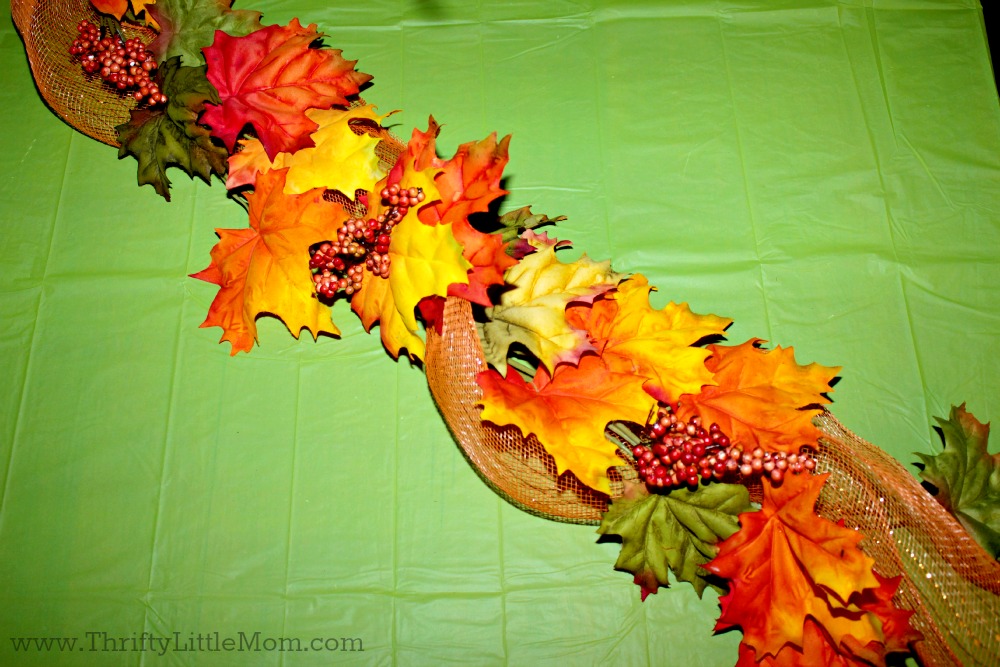 Step 3: In order to decorate all of the space allowed, I re-hung the 'Spooky Night' statement piece hanging from the dining room chandelier. This time, however, I reversed the middle section and chalked in "Be Thankful" onto the back surface.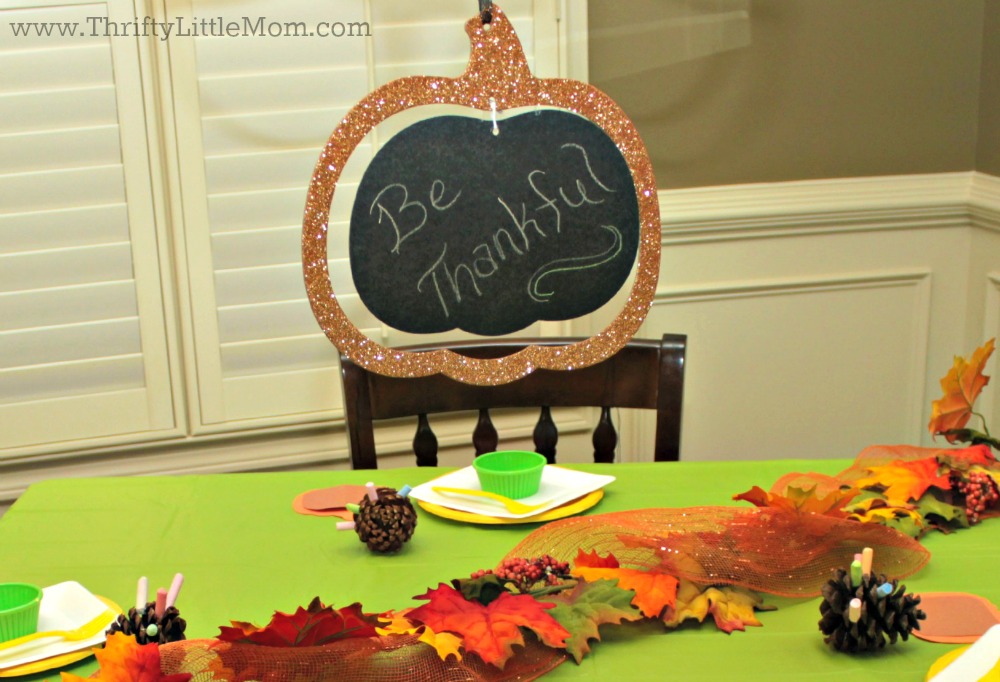 Step 4: I also reused the lime green ramekins purchased at 3 for $1 to serve a fruit compote for the kids' Thanksgiving table. It's a great first course, since children can't always wait for the main courses to be served, but you won't feel guilty serving this as an appetizer.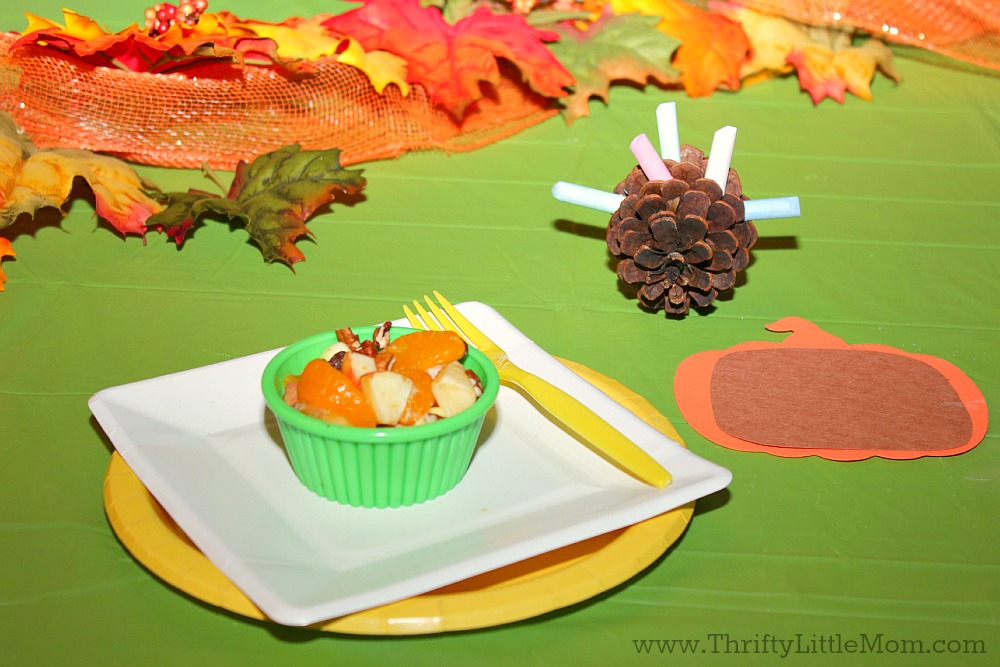 Step 5: Finally I hot glued brown construction paper to the center of pumpkin foam shapes and added pinecones from my backyard filled with chalk pieces to each place setting. This simple craft will allow the children to put into writing exactly what they are thankful for while waiting for dinner to be served!
I hope these Thanksgiving dollar store table decor ideas will make their way to your Thanksgiving table and if so, please, share your photos with us! Also, don't forget to come back to thriftylittlemom.com for dollar store ideas for your Christmas table coming soon!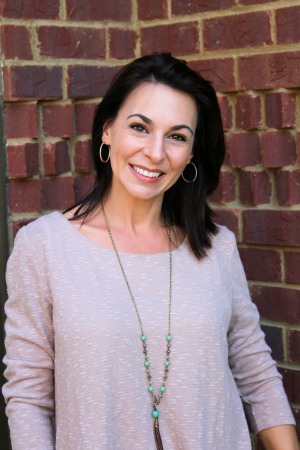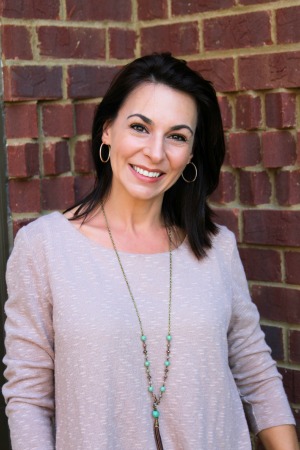 This fun post was written and created by Rhonda John!
If you enjoyed this post, you might also enjoy these other posts from Thrifty Little Mom: