Halloween Themed Dollar Store Tablescape
This post contains affiliate links. As an Amazon Associate, I earn from qualifying purchases. I also earn from qualifying purchases made with other brands and programs. See my
privacy policy.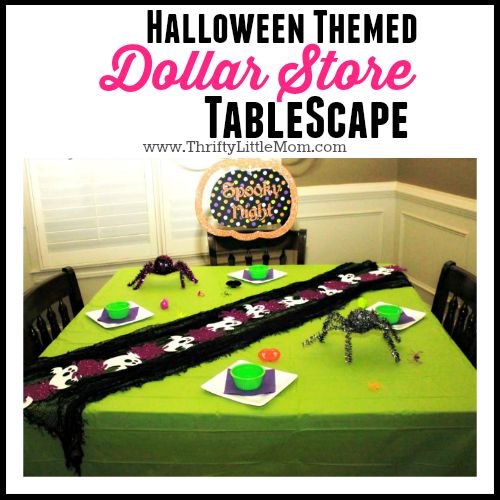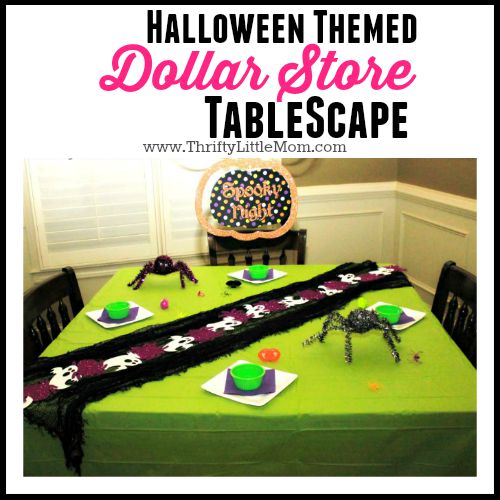 Your local Dollar Tree store is a terrific place to put together your Halloween tablescape. Whether your theme is classic or scary, they have great inventory at a great price!
Since this tablescape is for a preschool Halloween party, the chosen design is simply classic Halloween.  Here's how you can make your own Halloween themed dollar store tablescape.
I headed to my local Dollar Tree to see what kinds of fun stuff they might have to work with and I was pleased to find lots of fun options.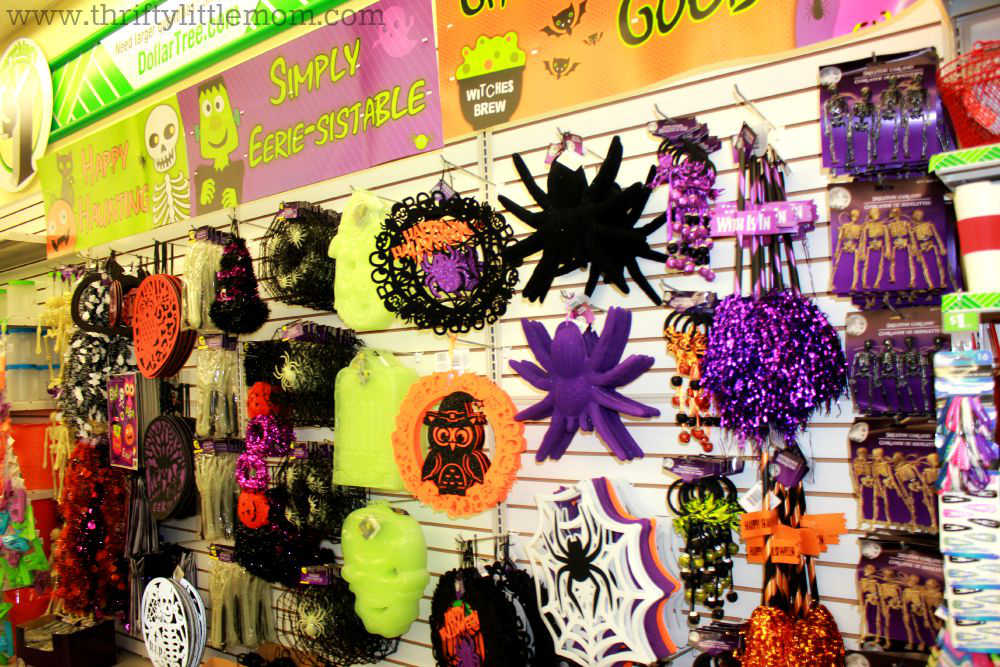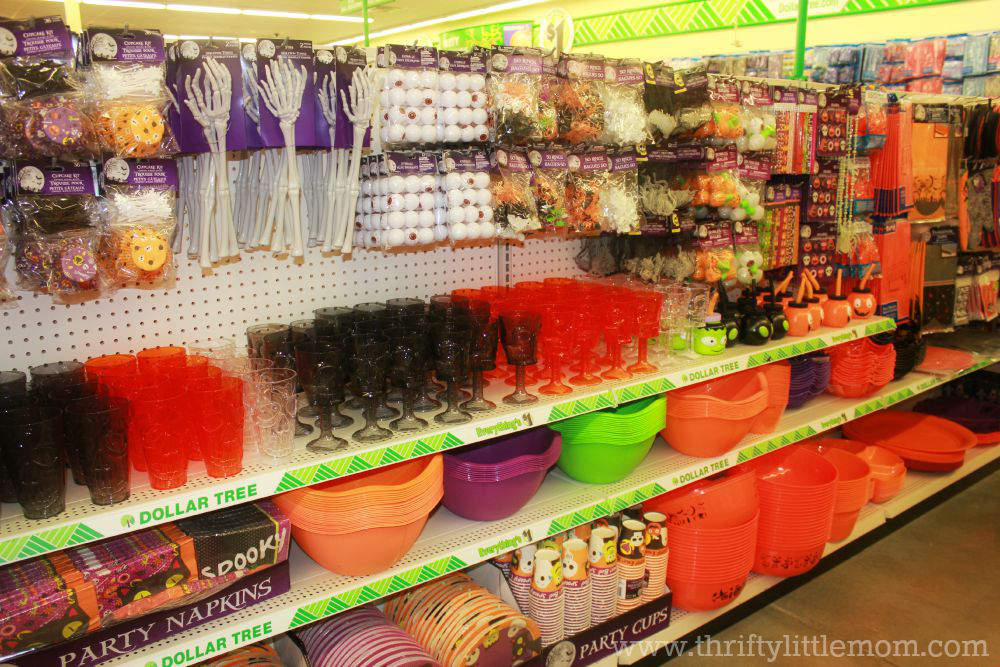 Step 1: To accomplish this look, begin with a lime green plastic shower curtain for the foundation (it's a little sturdier than tablecloths) and layer black creepy cloth on the diagonal followed by foam ghost and spider shapes made into a runner.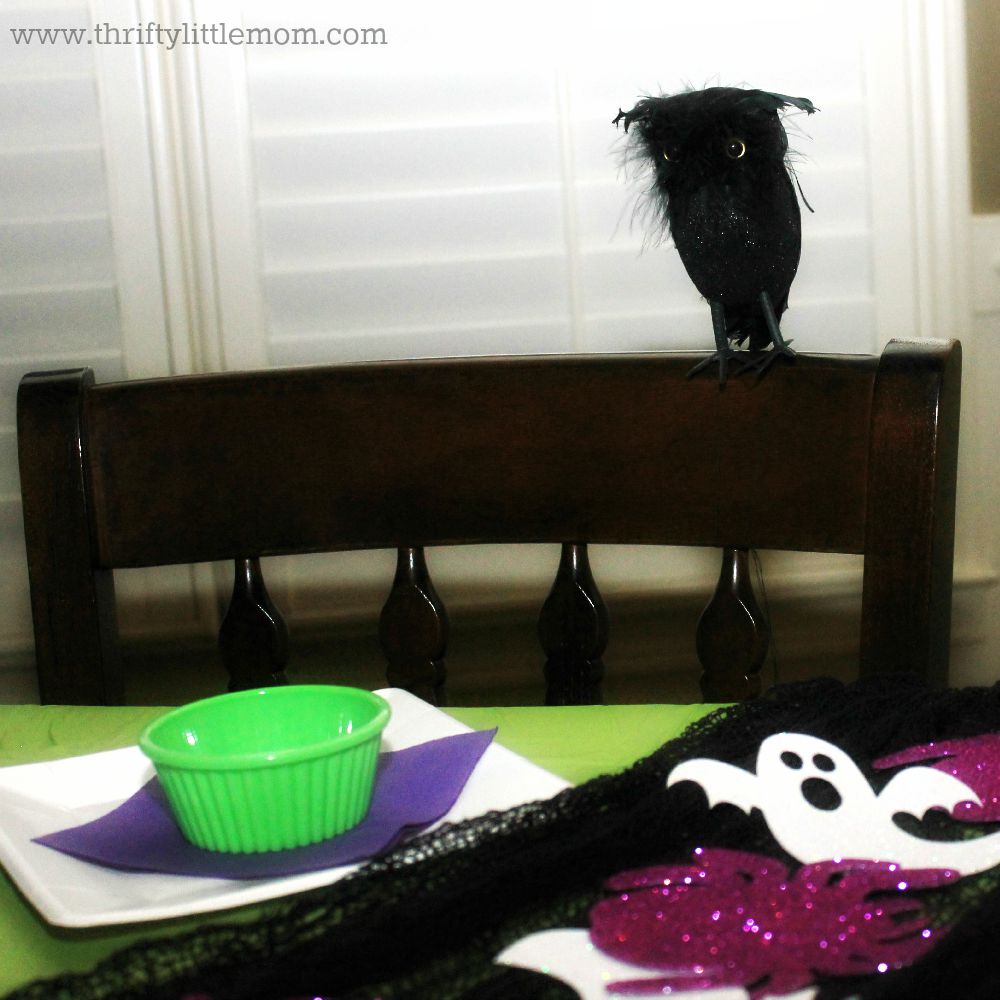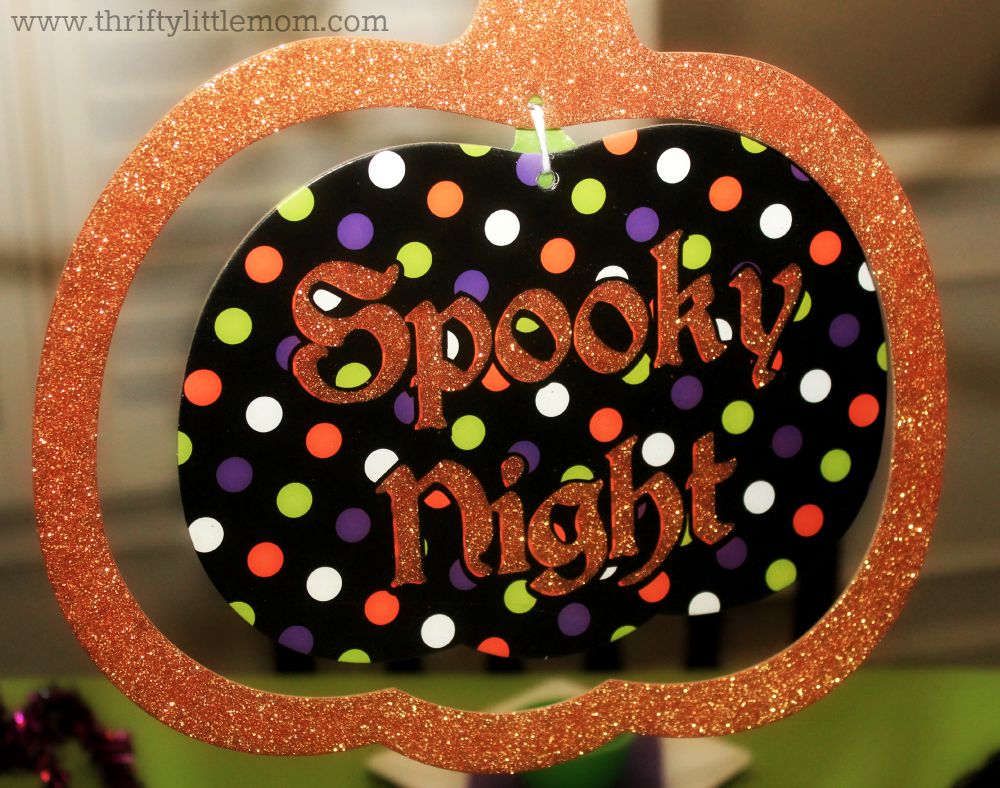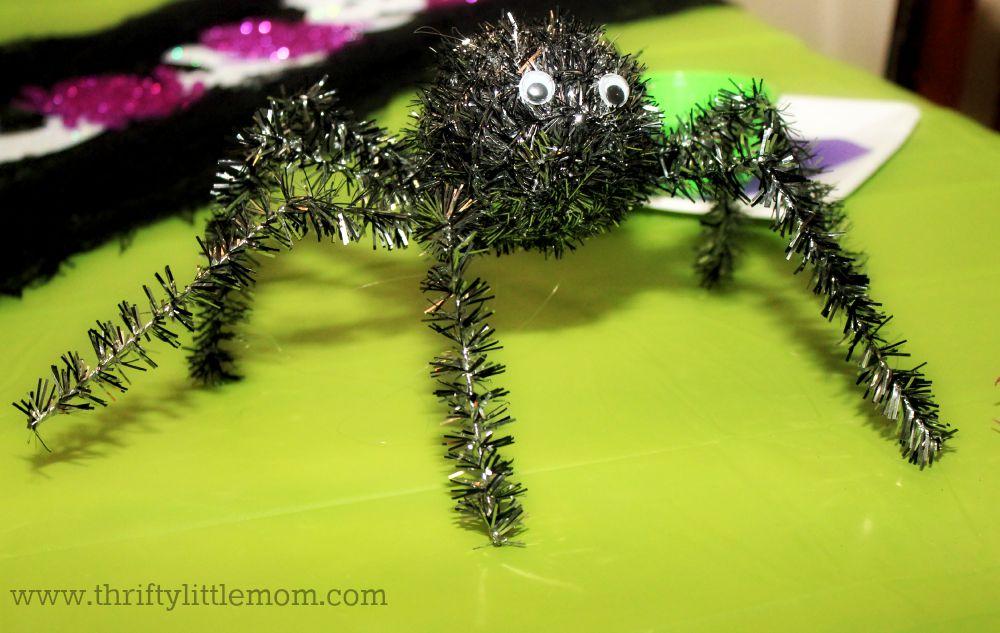 Step 2: To make the runner simply sew the foam shapes in an alternating pattern together in a single line with a needle and thread or, if you choose, you can glue, tape or even staple them together.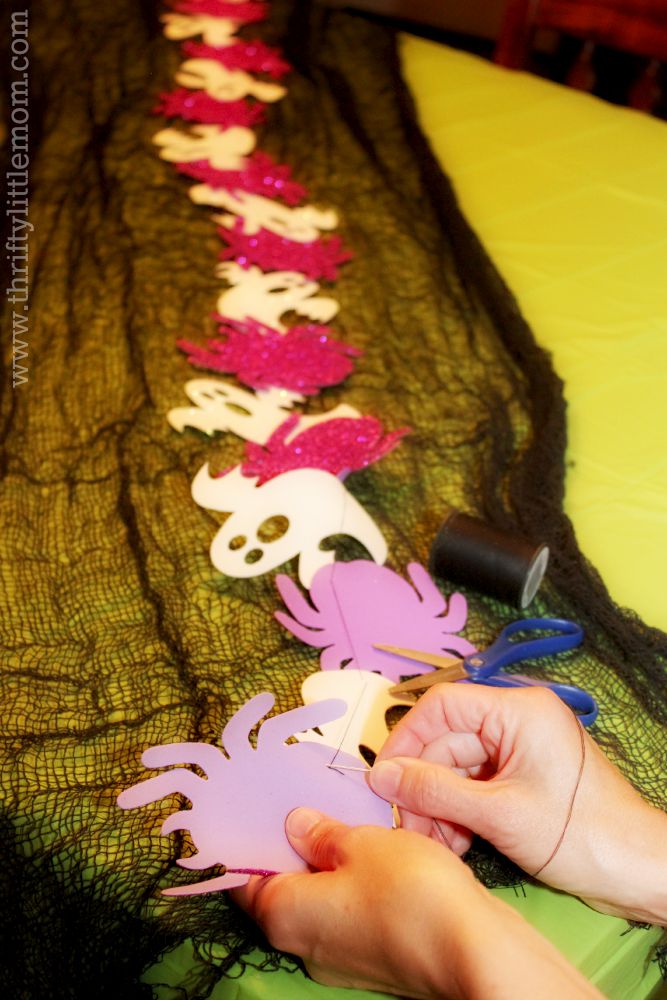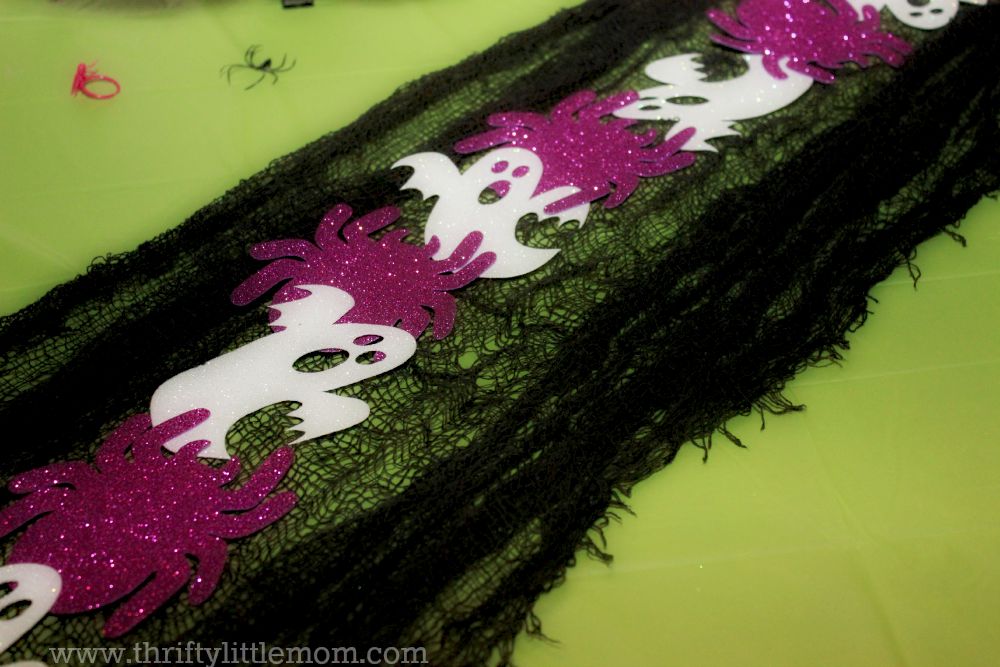 Remember to keep your table simple so the decorations don't get in the way of craft or snack time.
Step 3: Next add your tableware in festive colors. These lime green ramekins were the perfect size to serve ice cream with sprinkles and candied 'eyeballs'.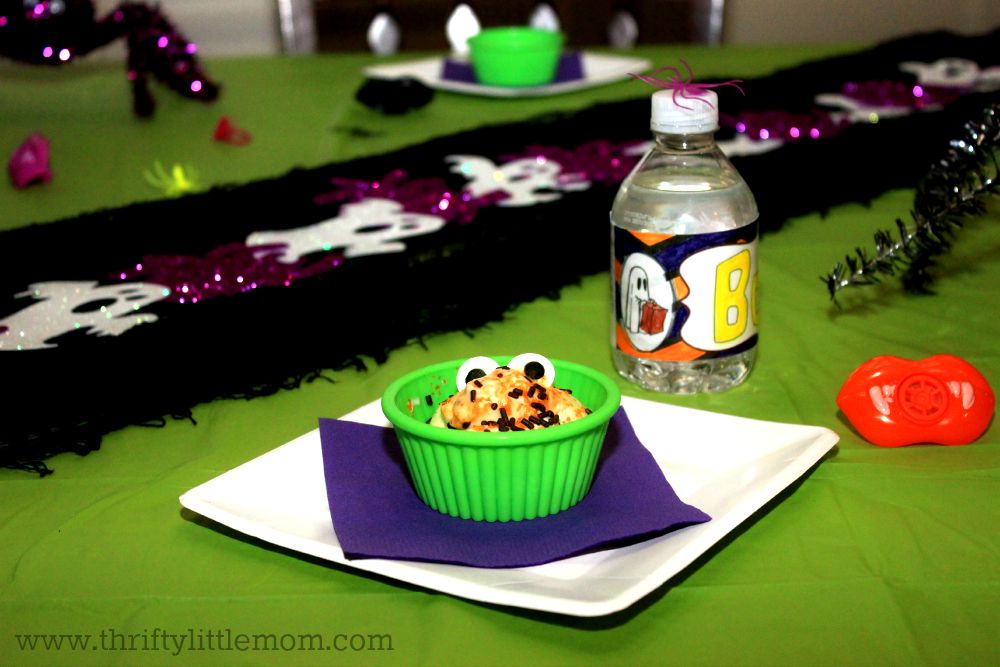 If you'd like to add a festive label to your water bottles: print Kim's bag tag printable, trim to fit your bottle and tape it in place using clear packing tape.
Finally, sprinkle bug rings around the table and finish it off with fanged mouth kazoos if you dare!
I hope these thrifty decorations have inspired you to design your own tablescape. If so share your photos and ideas with us and don't forget to revisit thriftylittlemom.com next month for ideas for your Thrifty Thanksgiving tablescape.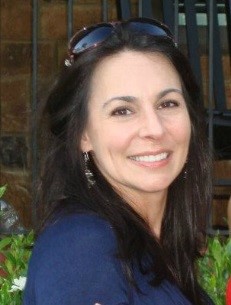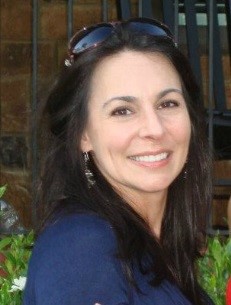 Thanks to Rhonda John for this week's frugal decor contribution!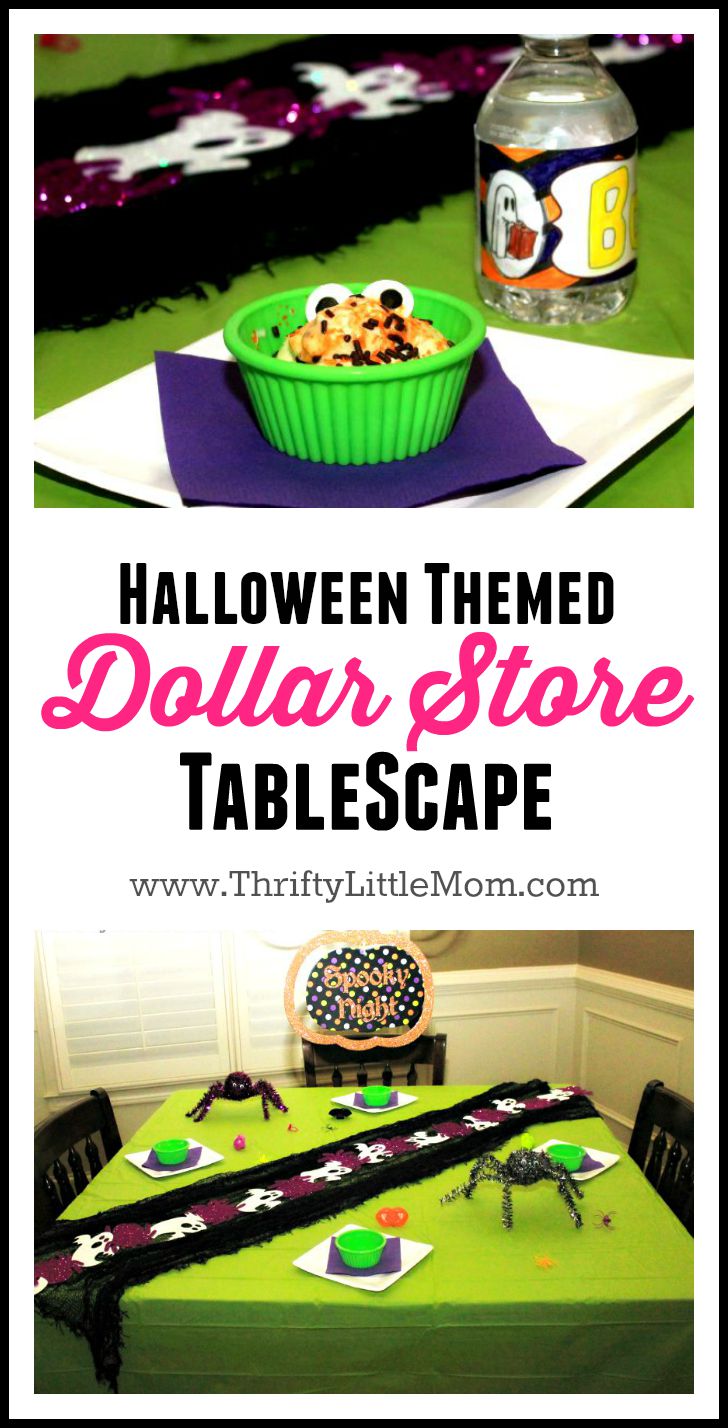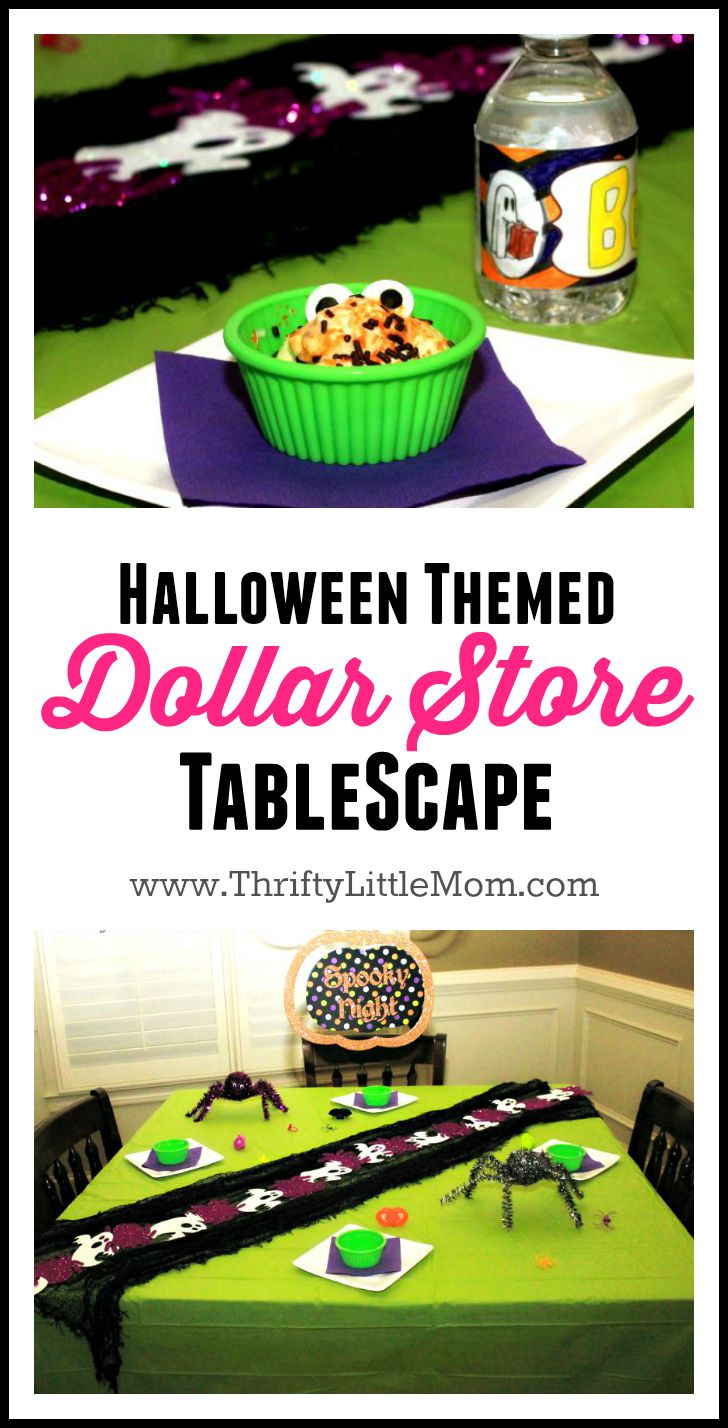 If you liked this decorating post by Rhonda John, you might like her other thrifty holiday home decor posts on Thrifty Little Mom: (Click images below to visit post).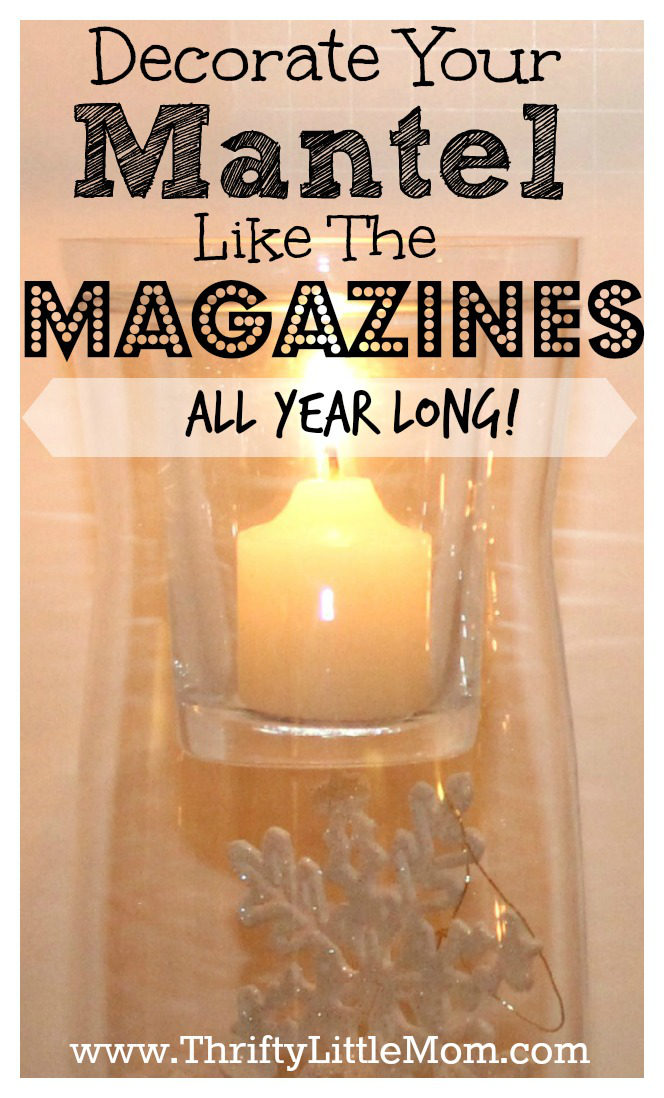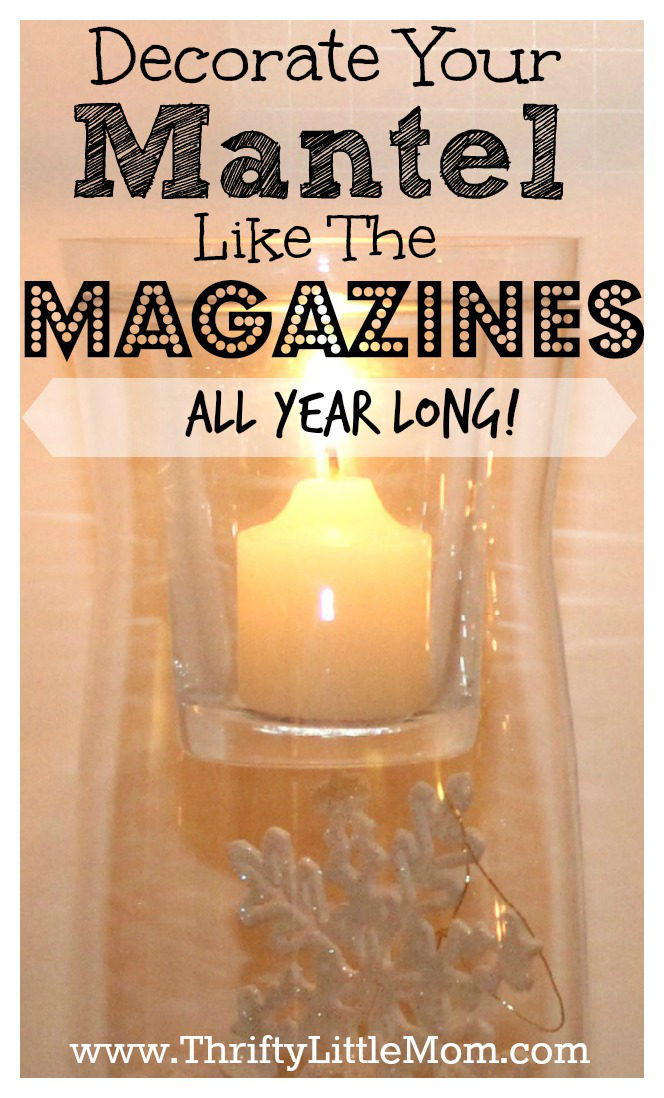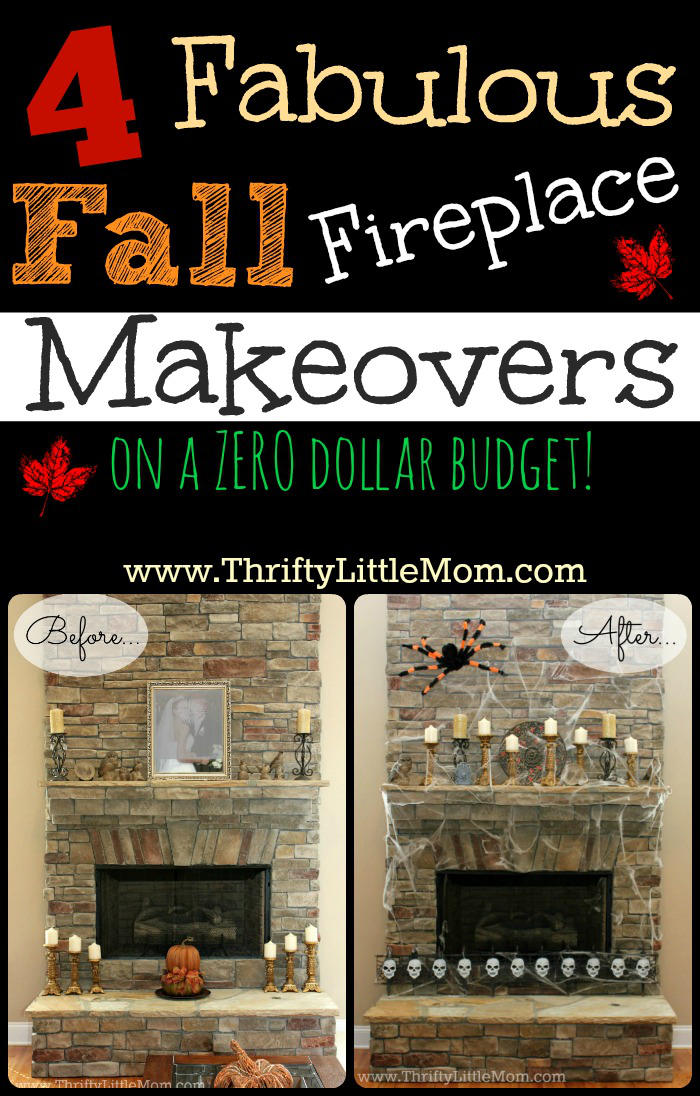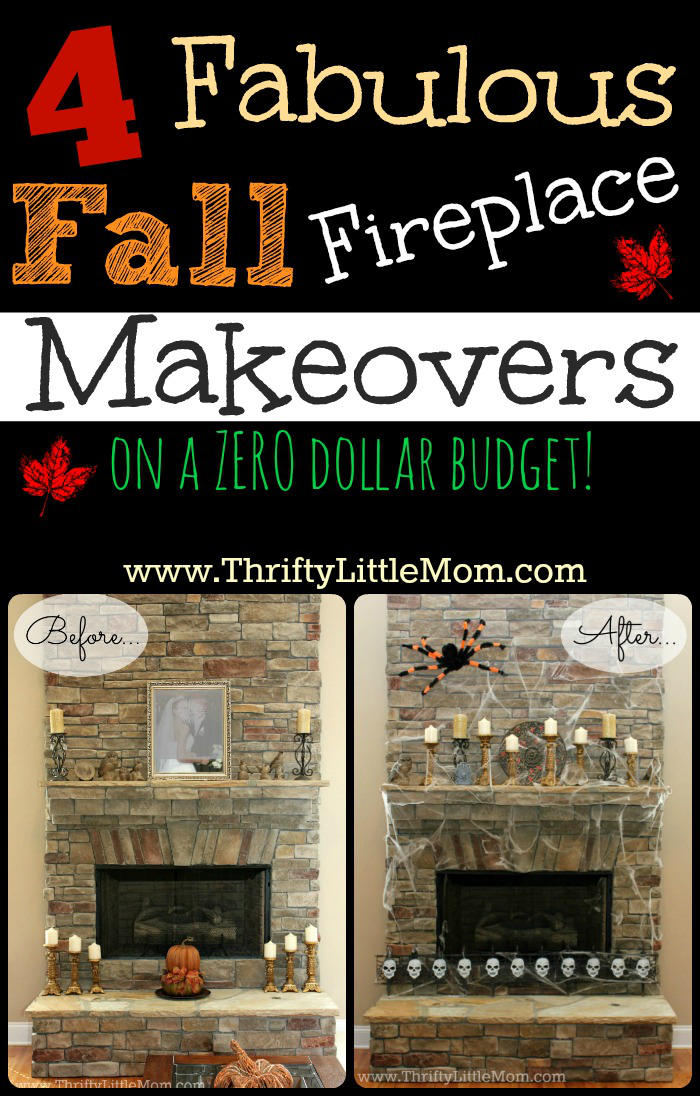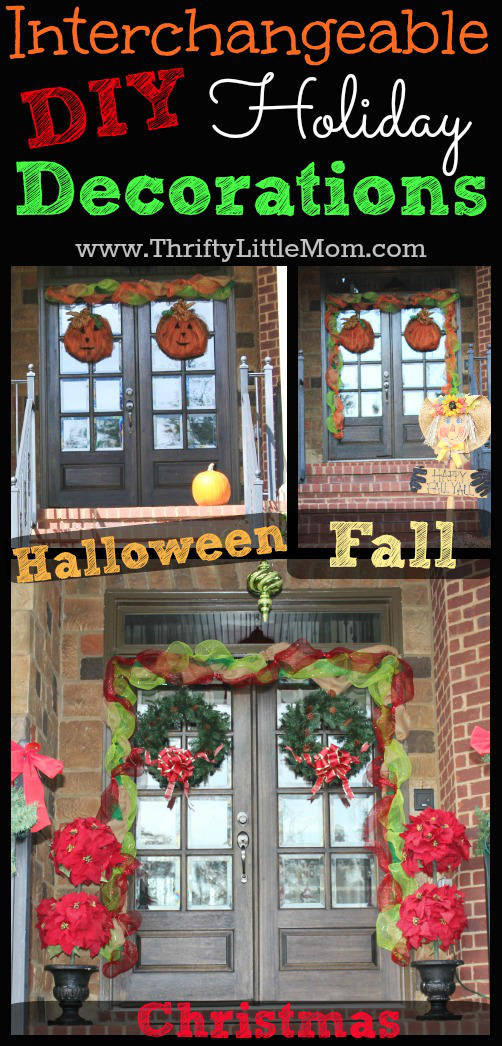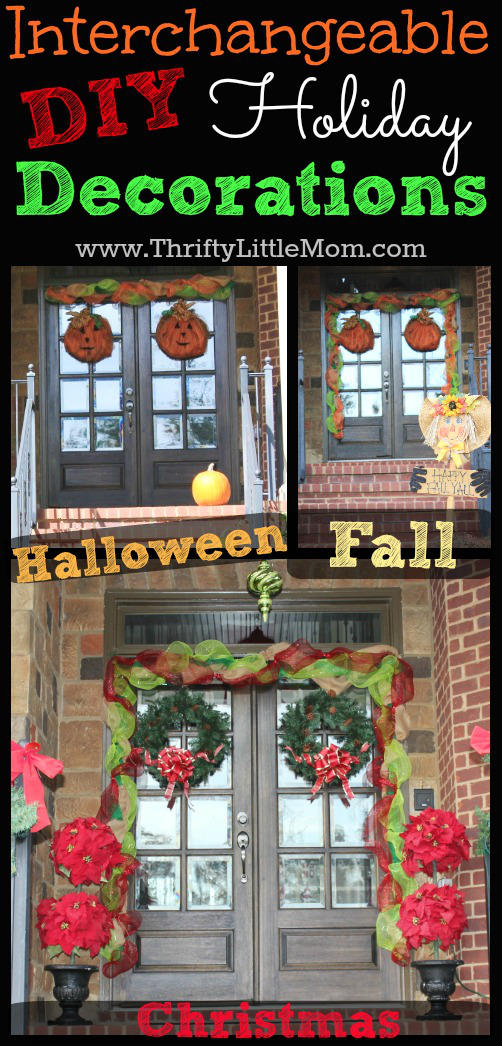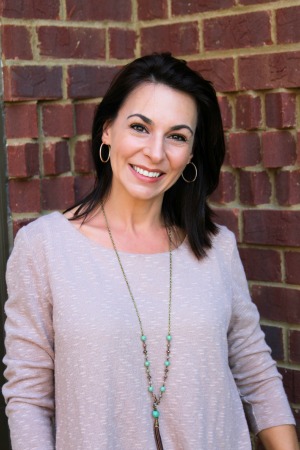 Rhonda is the owner of My Symphony Seasonings, LLC located in Georgia. She has a passion for good food, health & entertaining which was the perfect combination for creating My Symphony Seasonings, a company that encourages you to cook and eat whole foods, close to nature by providing original recipe blends of organic herbs & spices, free of fillers and artificial preservatives to add flavor, richness and health benefits to your dishes!