Add A Blast of Holiday Sparkle To Your Dollar Store Glass Gifts
This post contains affiliate links. As an Amazon Associate, I earn from qualifying purchases. I also earn from qualifying purchases made with other brands and programs. See my
privacy policy.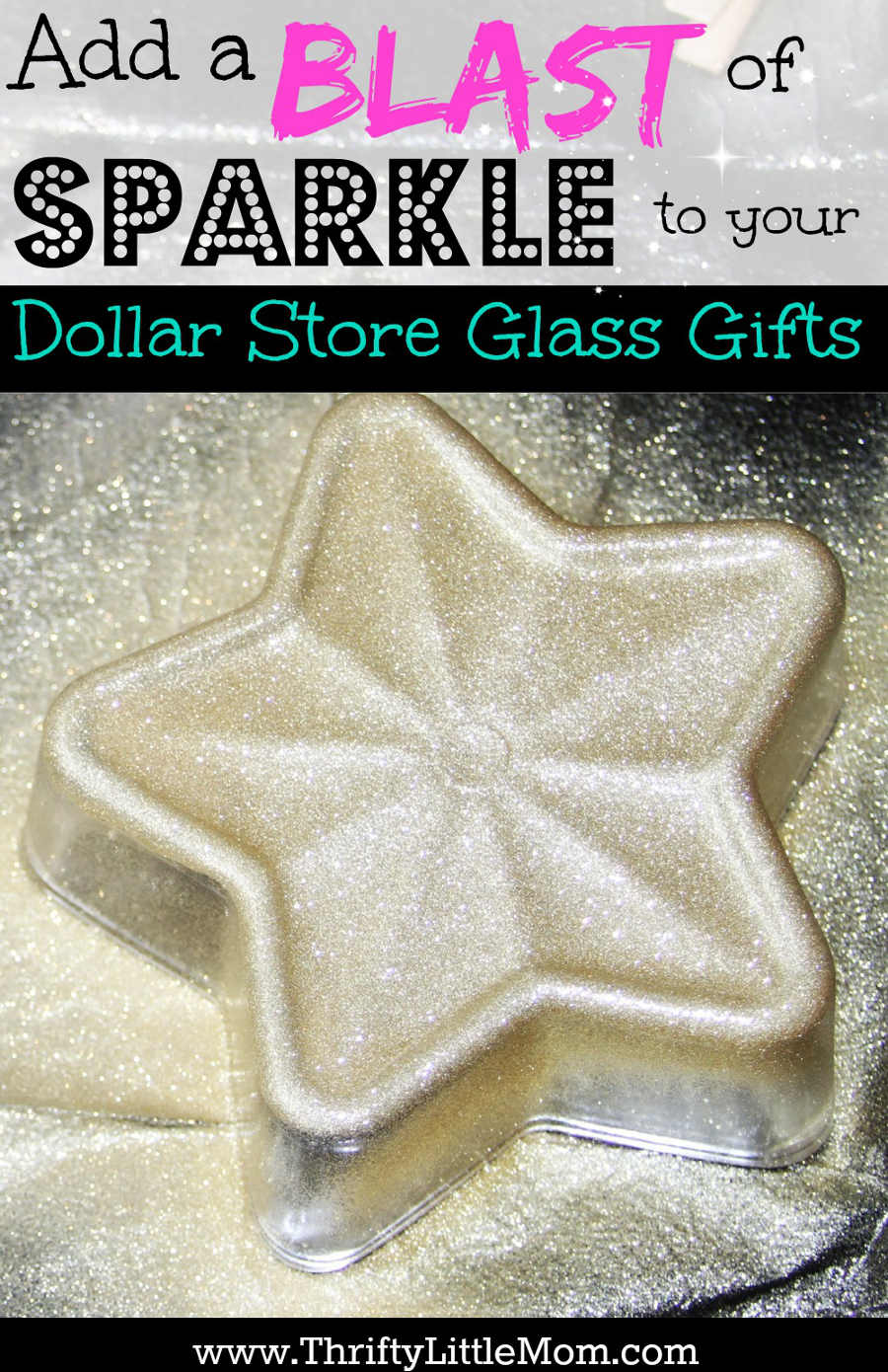 Last week I wrote a post about making large handled glasses from the dollar store into personalized drinking glasses with simple painting techniques.  On the same visit to the dollar store I found some really adorable star shaped glass bowls.  They are cute as is, but I thought with a little glitter paint and some festive holiday additions these would make great holiday home decor as well as great gifts for teachers, friends or neighbors!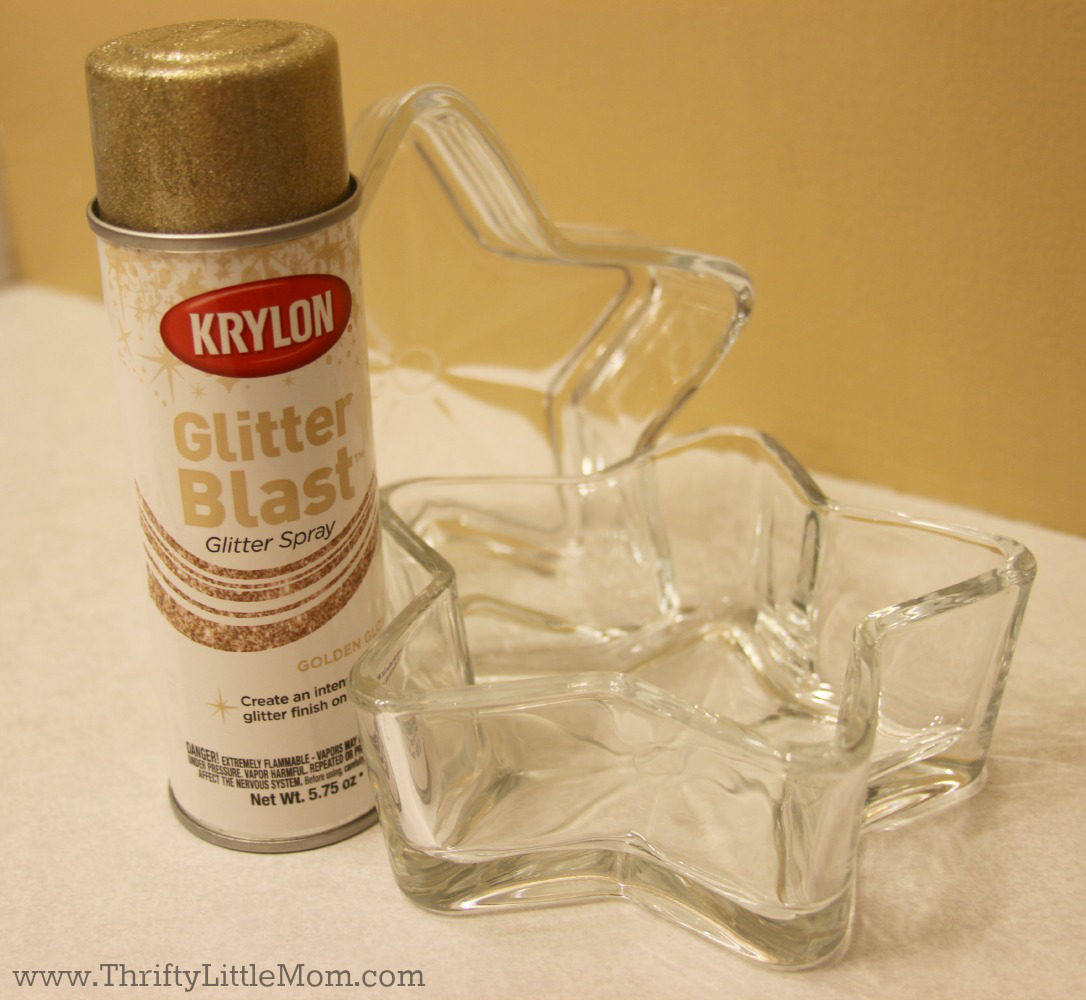 What You Need:
Glass Star Bowls from Dollar Tree
Glitter Blast Krylon Spray Paint that I bought with a 40% coupon at Michaels.
A trash bag, cardboard or painting tarp.\
A bag of delicious Christmas candy (your choice).
Clear Cellophane Gift Wrap (if you plan to give it away)
Christmas ribbon.
How You Do This:
Step 1: Lay out the trash bag in a well ventilated area.
Step 2: Clean your glass surface using a little rubbing alcohol and let dry.
Step 3: Turn your dish upside down on the black trash bag and spray as heavy or as light as you want with a can of Glitter Blast Paint by Krylon.
Step 4: Give the bottom a good coat and taper out the spray on the sides so the glitter sort of fades off as you go up the sides of the glass.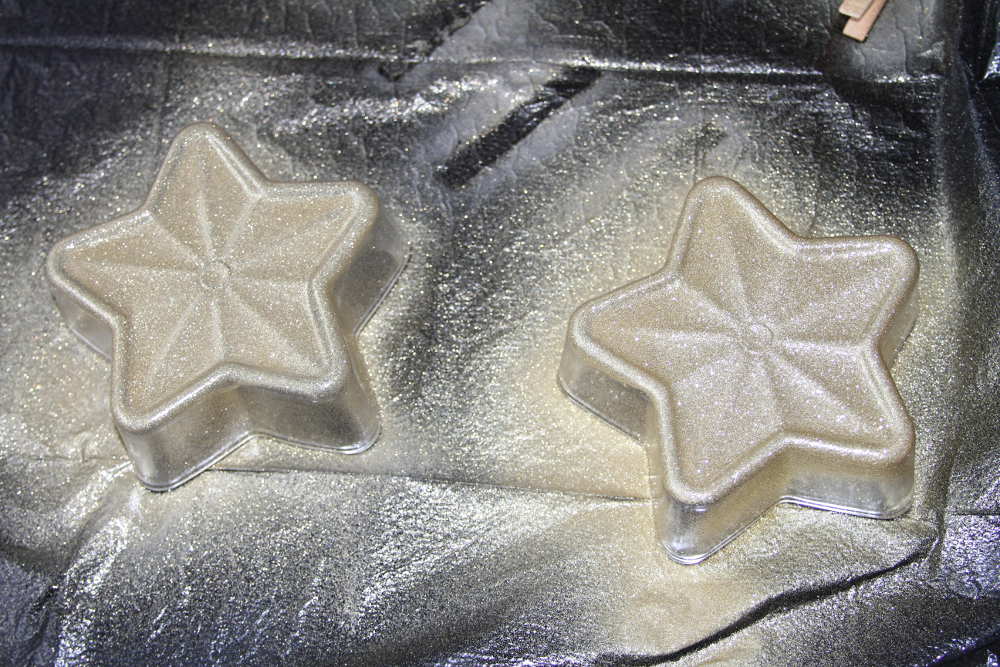 Step 5: Follow the drying instructions on the back of your paint can.
Step 6: Once dry, fill the glass with tasty Christmas candies, wrap in clear cellophane paper and add a little ribbon to jazz it up!  Now you have a usable, sparkly DIY gift for teachers, neighbors, yourself or friends!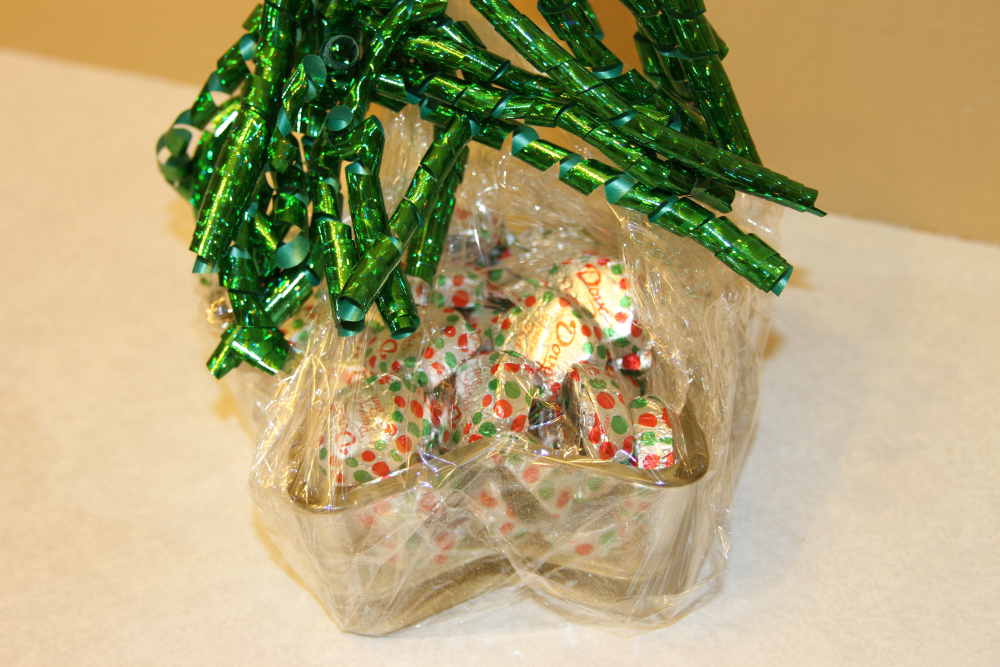 If you like it enough, keep one for yourself and set it out during the holidays filled with your families favorite treats!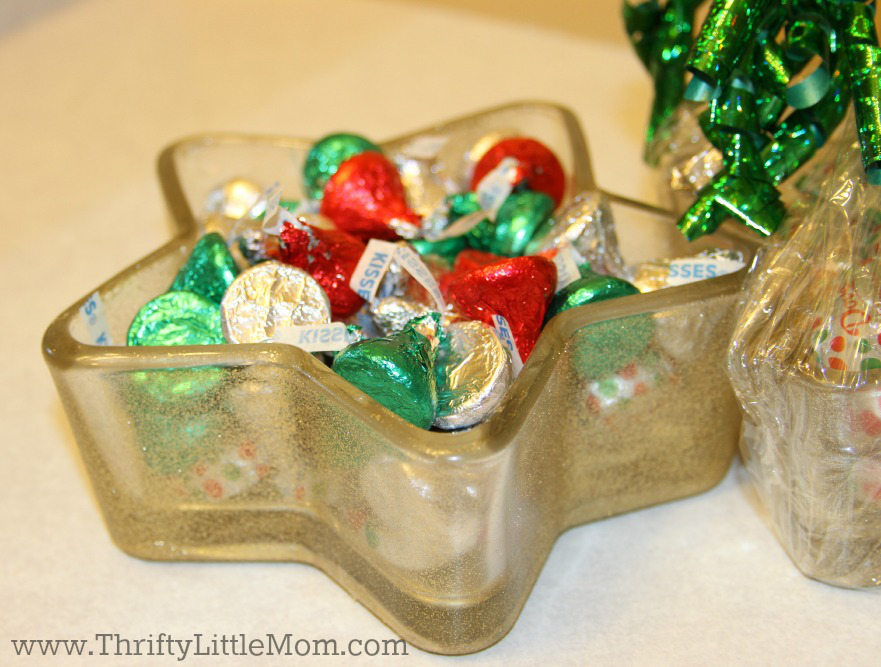 I hope this project inspires you to do something simple yet great this holiday season!  Your smart, your creative!  Do something that makes you happy.
Kim Anderson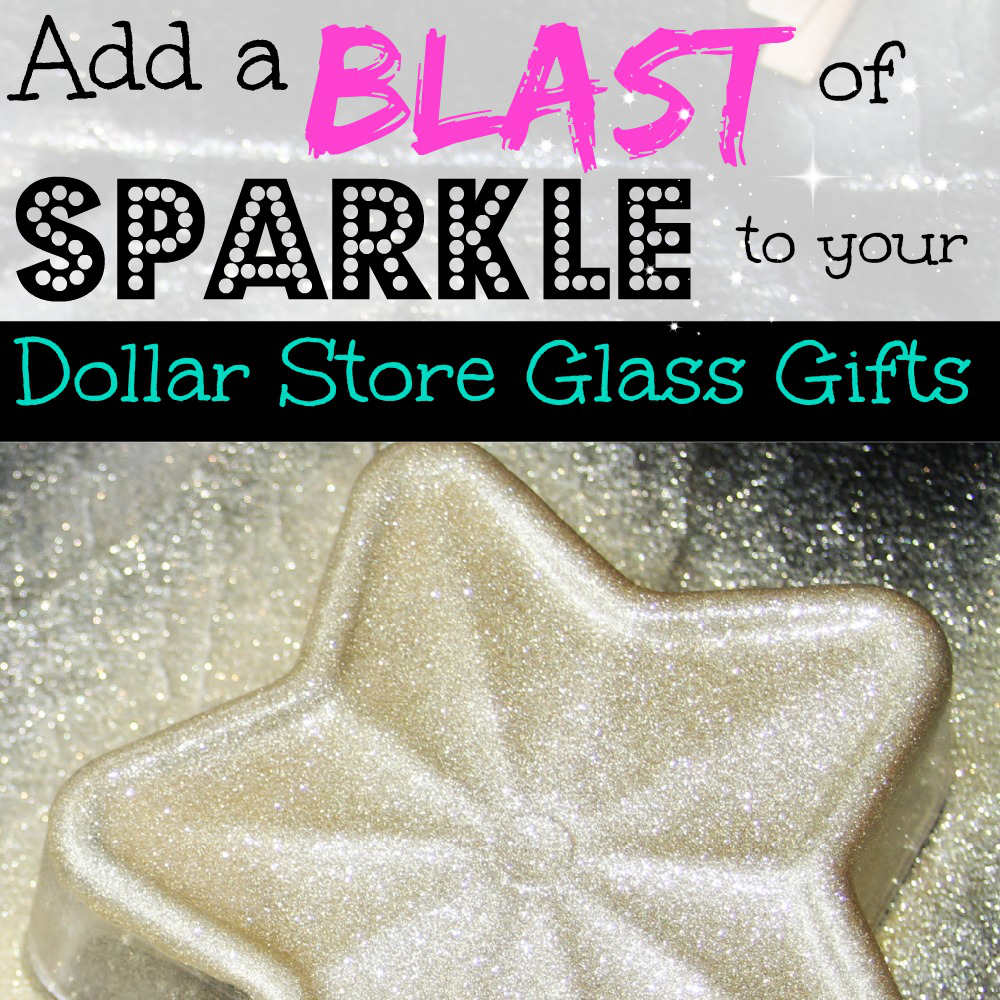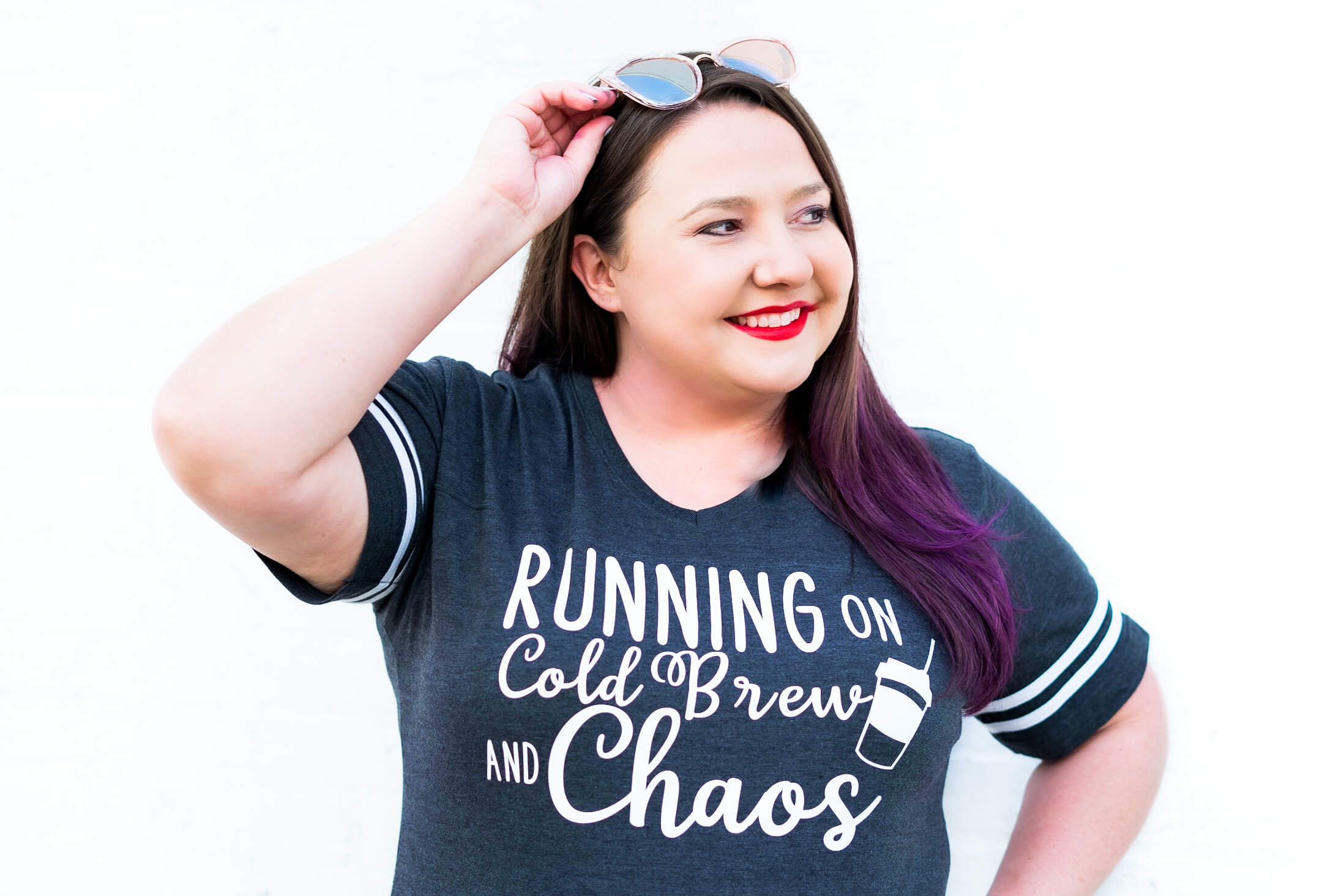 Kim Anderson is the organized chaos loving author behind the Thrifty Little Mom Blog.  She helps other people who thrive in organized chaos to stress less, remember more and feel in control of their time, money, and home. Kim is the author of: Live, Save, Spend, Repeat: The Life You Want with the Money You Have. She's been featured on Time.com, Money.com, Good Housekeeping, Women's Day, and more!