13 Tips for Holiday Hosting At Your House
This post contains affiliate links. As an Amazon Associate, I earn from qualifying purchases. I also earn from qualifying purchases made with other brands and programs. See my
privacy policy.
Are you planning some holiday hosting with a group of family members at your home this holiday? Some people love hosting out-of-town guests, while others somehow get roped into it. Either way, here are some thrifty, stress-reducing ideas for hosting a group of people at your house.
Tips For Holiday Hosting Menus & Meals
Tip #1- Make Breakfast Easy For You To Cook & Clean Up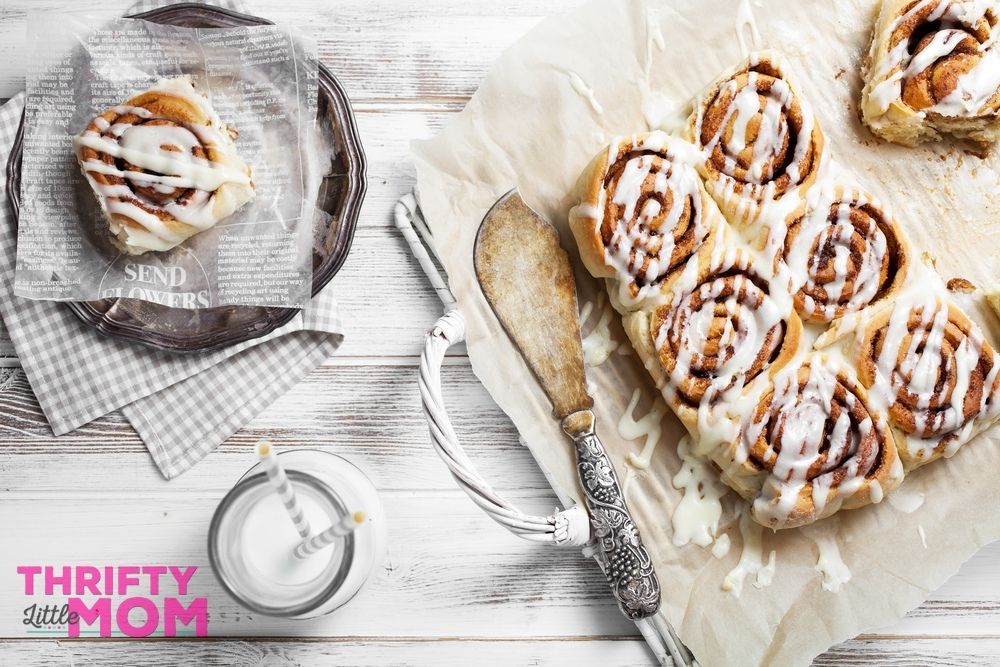 Sometimes there are great "classic" holiday breakfast foods. However, standing around making pancakes for 2 hours is rarely fun for the cook. If you are a lover of baking and cooking try your hand at Make-Ahead Cinnamon roles with this recipe from King Arthur Flour website.
If you hate baking and making a huge mess in the kitchen try whipping up some breakfast muffins in which you pour eggs and any other mix-in's into a muffin tin and bake. It's like a complete meal in a muffin size serving! This Amazing Muffin Cups recipe comes from the Jimmy Deans website. There is even a video!
Tip #2- Use Slow Cookers Whenever Possible.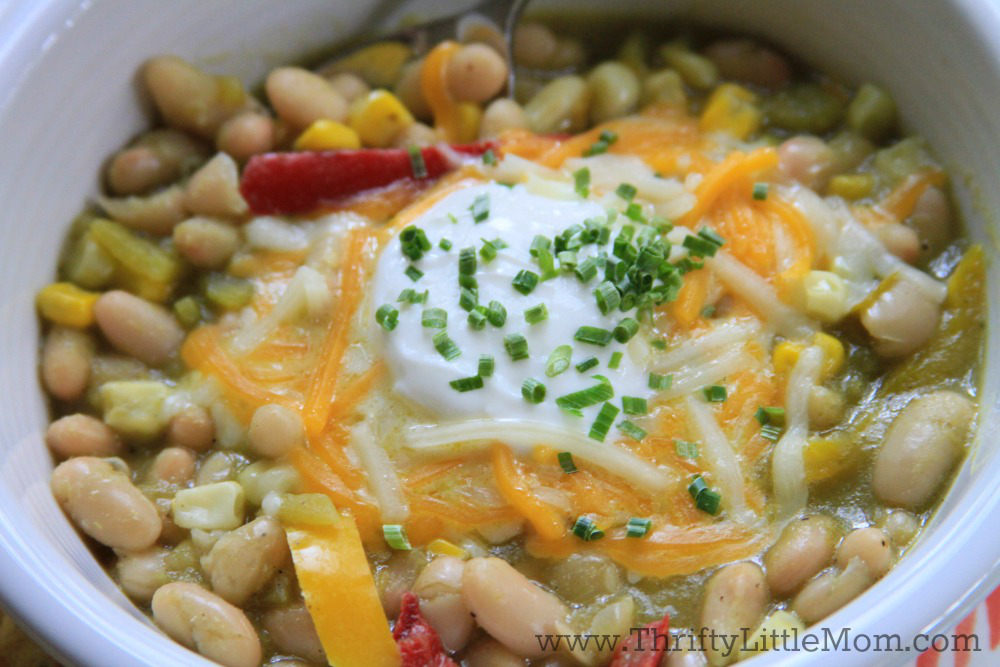 Slow cookers are amazing inventions for large crowds because you can usually just dump the ingredients in a crockpot, throw away the packaging and forget it until dinner. Choose something like a chili that is inexpensive and goes a long way.
I make my kids in the crowd happy by telling them that the chili is great for nacho chips topping and have them dump it on top of tortilla chips then add cheese and sour cream to their bowls. Leftovers make chili lunches the next day.
Here's my white chicken chili recipe you might enjoy using this year! I like white chicken chili because it's less acidic for any of my guests who may struggle with acid reflux.
When it comes to cooking your Holiday meal it's also a great idea to invite family to bring their slow cookers and Instant Pots along with them so that you can keep all the holiday helpings of food warm while you wait on the turkey or ham to finish cooking.
Tip #3 – Homemade snack trays can help keep appetites at bay.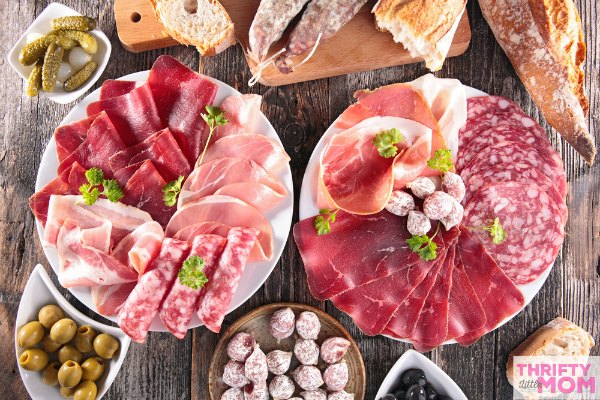 Most major holidays involve tons and tons of food. Before you run down to the bulk store, inventory any holiday goodies or candies that you may have received from friends or neighbors and put them out! That's one less thing you have to cook and more snacking means less eating at main meals!
These days I save money on building my trays of almost any kind by going to Aldi. If you want a list of ideas for what to make this holiday season, be sure you check out my article 25 Crowd-Pleasing Platter Ideas.
Tips for Keeping a Tidy House While Holiday Hosting
Tip #3- Use Paper Products (Just for a few days).
If you are having lots of teens, tweens, and men with appetites around keep a ready supply of disposable cups (with people's names on them in permanent markers), paper plates, napkins, and strong paper bowls for use when not cooking up a grand meal.
This will save tons of time on dishes and clean-up. I'm not a big paper product user but when I have guests, I don't want to spend all my time cleaning and cooking.
Decorate Cups-You could use a non-traditional, darker cup and allow your guests to personalize with their name, nickname or any other doodles they want to add. I really like to buy lidded cups so that just in case I've got spills they won't be AS bad if they have a lid on them.
Tip #4- Have Carpet Cleaner and Towels ALWAYS Ready:
Speaking of spilling drinks… Someone is probably going to spill or plop at some point during their stay. Just be ready with a can of carpet cleaner, a brush, and a towel. If you have it at the ready you'll have less worry about permanent stains.
If you feel passionate about any of your upholstered furniture, consider going ahead and buying a simple throw cover (like the ones for pets) so that you can invite guests to sit down, relax, and not have to worry about them destroying your favorite seat in the house with a spill.
Entertaining the Masses: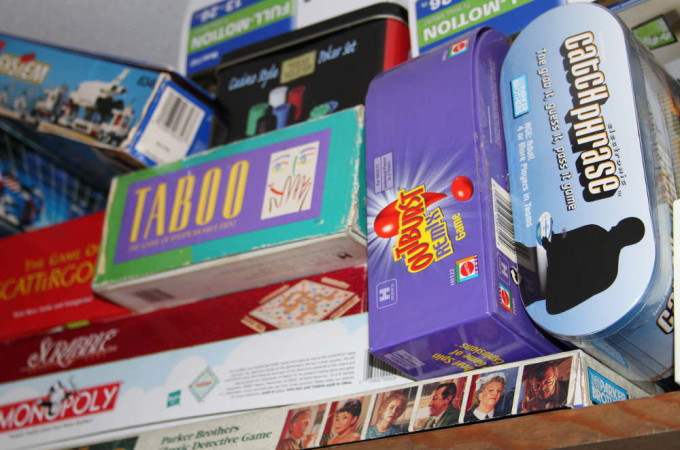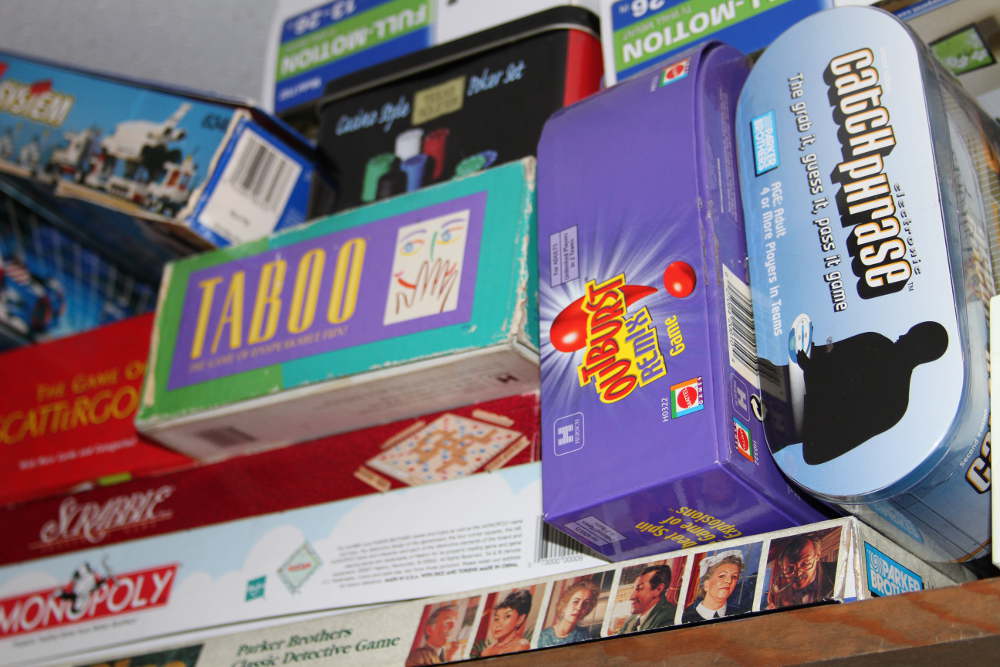 Are your family members out and about-ers or stay in and hang out kind of people?
Stay In For Board Games: Consider getting out your board games and having them on display or easily accessible in case someone wants to start a game.  If you have several young adults or teenagers, consider getting a strategic board game like the one's I listed in my post about Teen & Tween Family Game Night.
Make it Competitive: We often do competitions the week of everyone's stay where we see who will be the game champion for the week.  We play about 2 games a day and write the "Game King" or "Game Queen's" name on a mini chalkboard or dry erase board on the fridge each time someone wins!  When they win, their name goes on the board replacing the person before them.
Movie Night: Plan at a family friendly, group friendly movie that the whole family can watch together in the evenings.  I usually plan out one per night of the families stay.  Examples: Disney or Disney Pixar Movies (Cars, Monsters Inc, Planes…etc)
Family Scavenger Hunt: Shopping with family can be fun, but if you have a few in your group that want to get out of the house but hate shopping consider splitting those people up into teams to do a mall scavenger hunt.  I've provided one on Google Docs that you can print out for free and use!  Give the winning team a special prize such as picking the movie or special baked snack for the night. You'll find the download button for this printabl at the end of the post.
Make Your Own Prizes: For either the games or the scavenger hunt, you could do prizes that cost money or you could go down to your local thrift store and get an old trophy that has been donated and jazz it up with spray paint or stickers or a new label and make it annual award that each family competes to take home as their own.  The trophy can show up at the next years event to see who will take it home for bragging rights.
Create A Sports Basket:  If you put stuff out to do, people are more likely to gravitate toward using them and initiating their own bit of fun.  If you have lots of guys around put a basket of sports equipment in a nice basket by the door.  Just them know that it's for outside fun.
Use Video Games To Your Advantage: If you or a family member has a game system you could use, bring the family together with it.  Set up a Wii competition between guys and girls or families.  They don't have to be anti-social devices.
Know When You Need a Break:  Being cooped up in your own home with a big group of people can be overwhelming at times.  If it gets to be too much excuse yourself for a walk to "walk off some food".  Go grab yourself a latte or make a run to the store for something that looks like it's getting low.
Get The Free Holiday Hosting Planning Printables: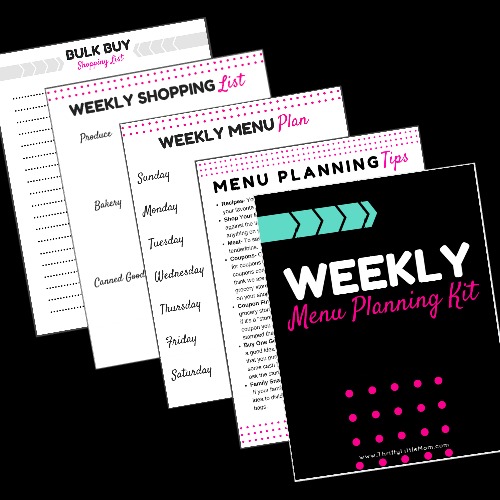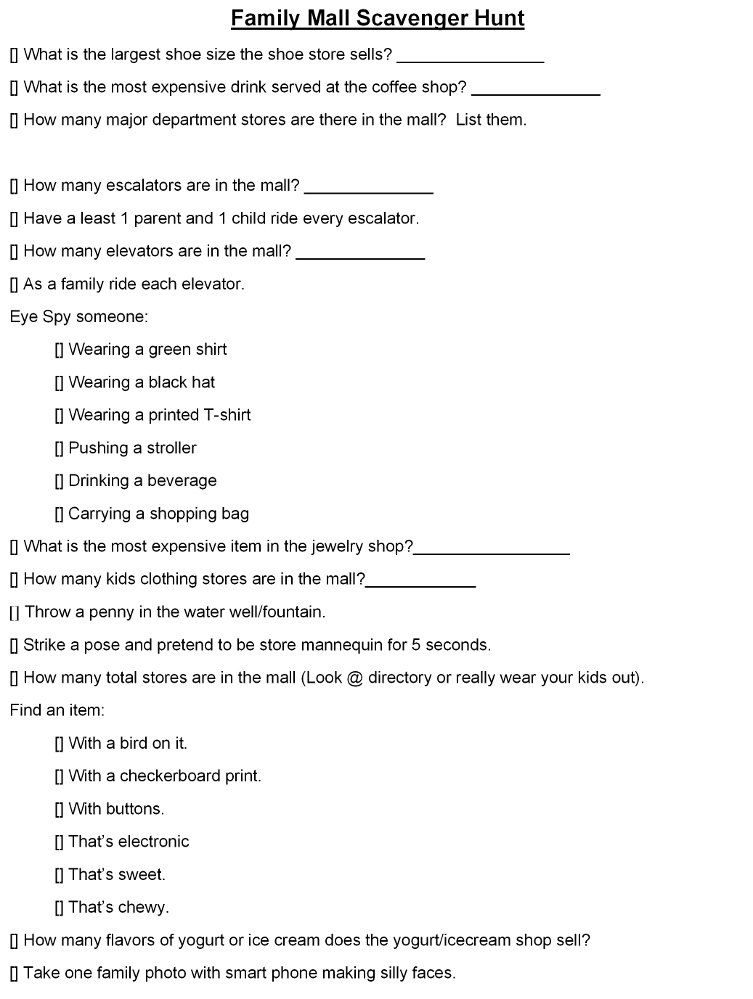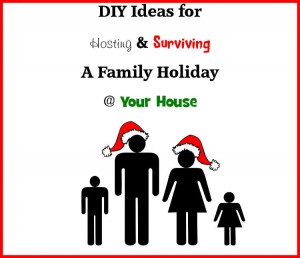 I hope you have a great time with your family this Holiday season. Just try to enjoy the time you have with the ones you love!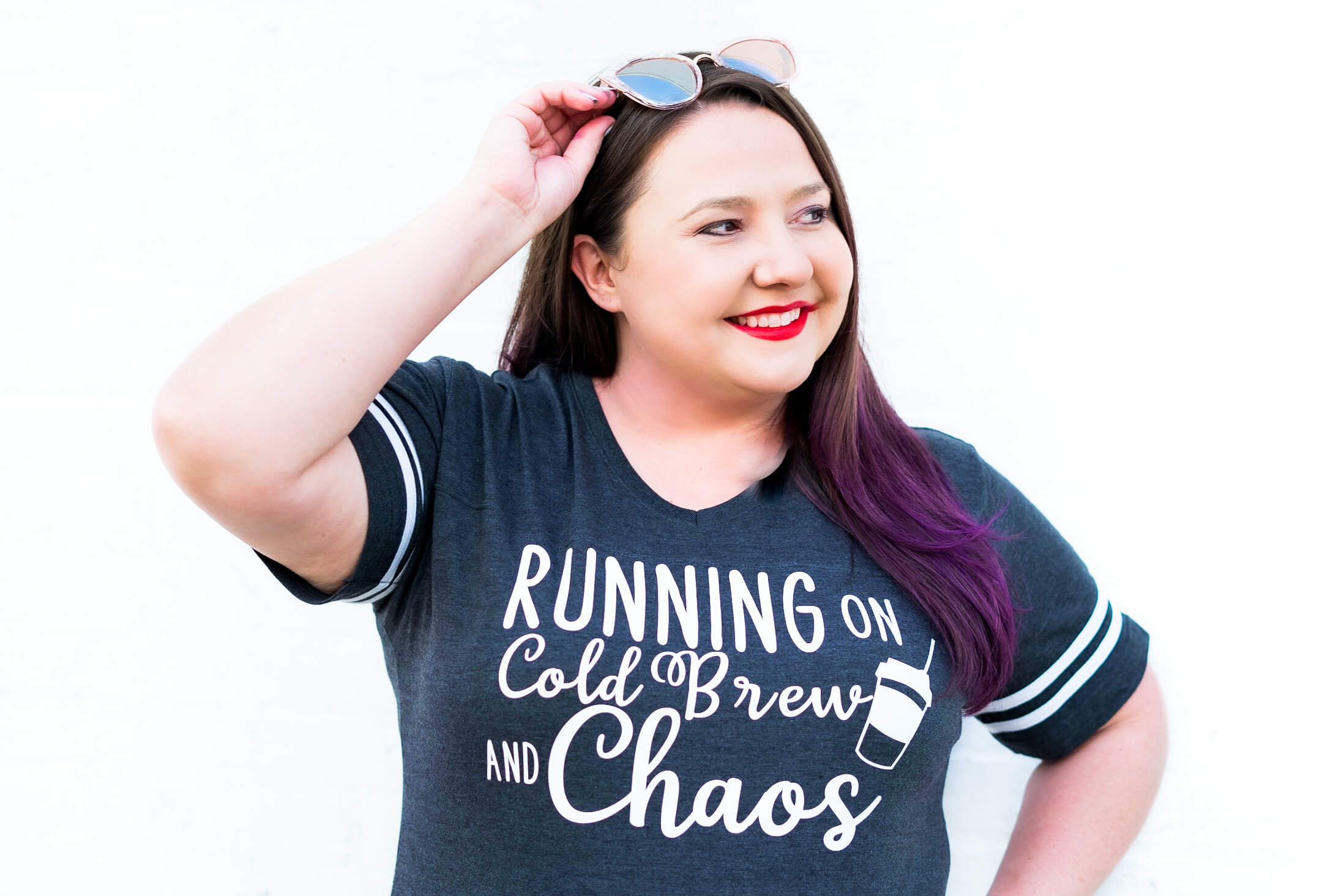 Kim Anderson is the organized chaos loving author behind the Thrifty Little Mom Blog.  She helps other people who thrive in organized chaos to stress less, remember more and feel in control of their time, money, and home. Kim is the author of: Live, Save, Spend, Repeat: The Life You Want with the Money You Have. She's been featured on Time.com, Money.com, Good Housekeeping, Women's Day, and more!