Decorate Like the Magazines Using Free Garland From Home Improvement Stores
This post contains affiliate links. As an Amazon Associate, I earn from qualifying purchases. I also earn from qualifying purchases made with other brands and programs. See my
privacy policy.
I have a thrifty little secret for you…well it's actually a freebie!!! For the last few years during the Holiday season, I can be found in front of the Lowe's garden center rummaging through their tree trimmings bin. The one not too many people know about that has a small sign that says, "Help yourself".  And I do, help myself that is to the freshly cut branches of Christmas trees that smell amazing.
Since I use pre-lit artificial trees in my home, I still love the look and smell of fresh evergreens so I make swags, wreaths, I fill little vases, I tuck branches in with the artificial garland, etc.
8 Projects You Can Do With Free Garland
1. Fill Up Your Mantel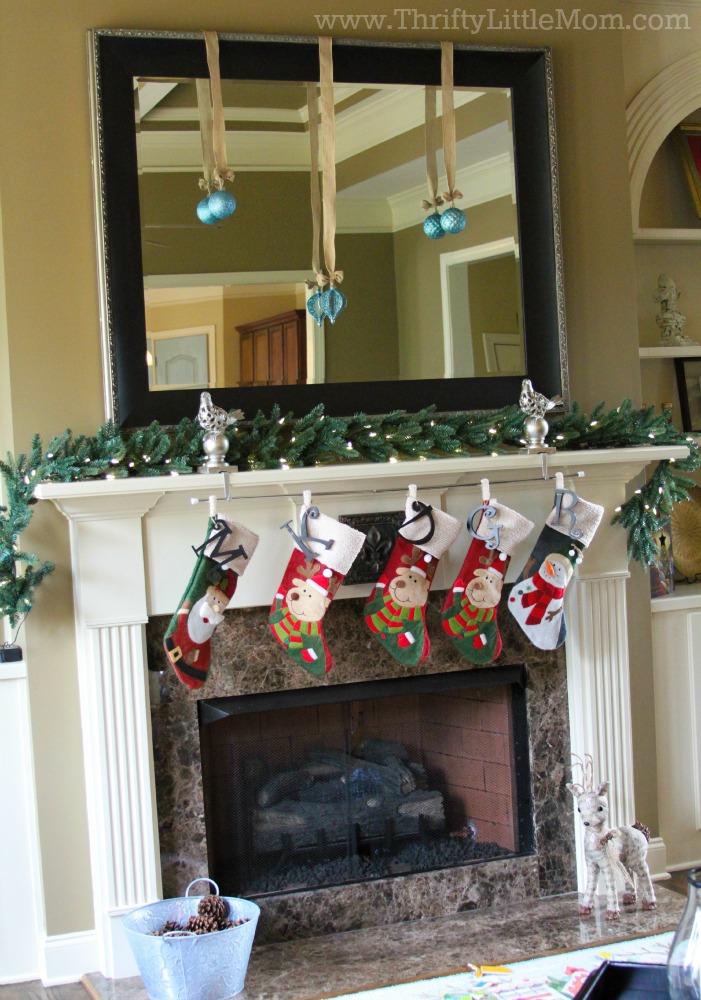 One new decoration that I added to my collection this year, is pre-lit garland for the mantel (builders need to think of the holidays when they are constructing homes and make sure that there are plenty of outlets available where needed). Even though I think that the garland is realistic looking and beautiful, I tucked in small branches here and there amongst the garland to add a more woodsy look and aroma.
2. Make Everyday Candles Look Seasonal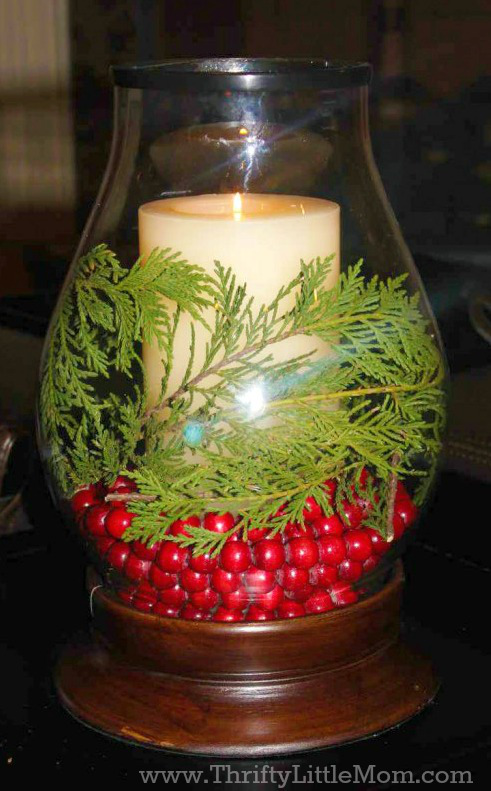 I LOVE candles. This beautiful one was given to me as a house warming gift and I've enjoyed dressing it for every occasion. Last month it contained pine cones, miniature pumpkins and gourds. This month I love the cranberry garland wrapped around the bottom with the Cypress branches (from a tree in my yard) tucked around the candle.
3. Decorate Family Memories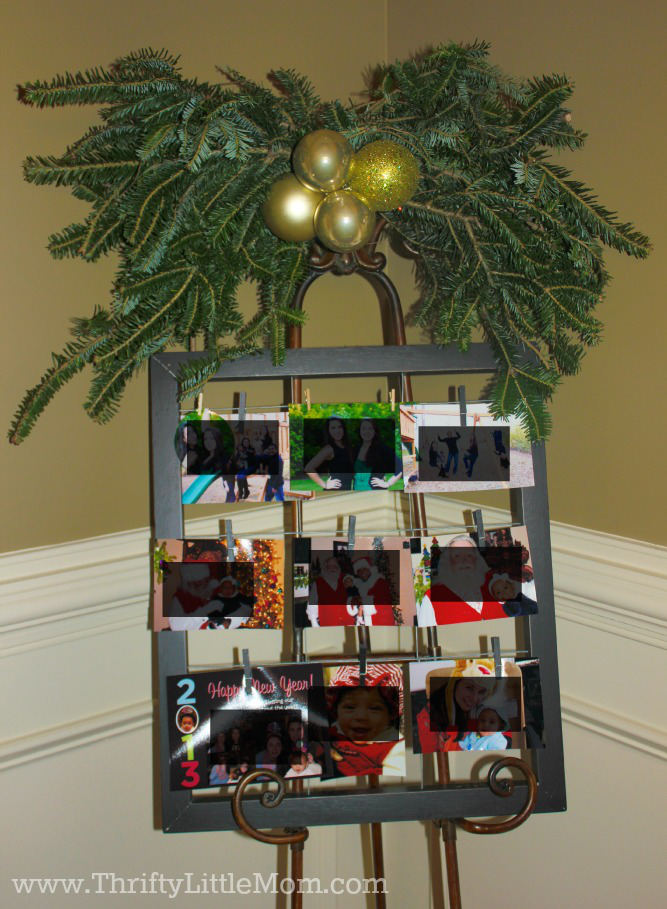 I made a swag to top the easel of 'Christmas pictures past' and added some plastic, gold ornaments. (I always use plastic because I have a toddler, two teenagers, a dog and wood floors!) I love displaying pictures from previous years and seeing how much everyone has changed and grown over the years. As guests stop by to view the display,they are treated to the scents of Christmas as well as the sights.
4. Fill A Hanging Basket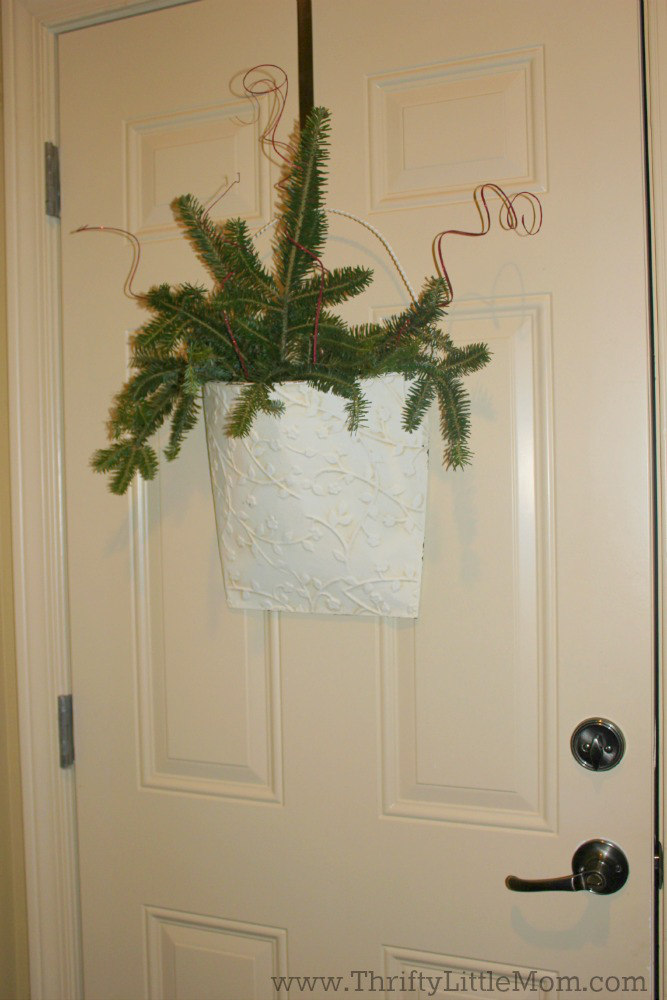 I love the simplicity of branches added to a hanging basket. This one is on my garage door so every time I open and close the door I get a waft of evergreen. To keep these branches from shedding their needles too quickly, I put a paper towel inside a plastic cup and filled it with water and tucked it inside the hanging basket checking the water level every other day or so.
5. Fill A Window Vase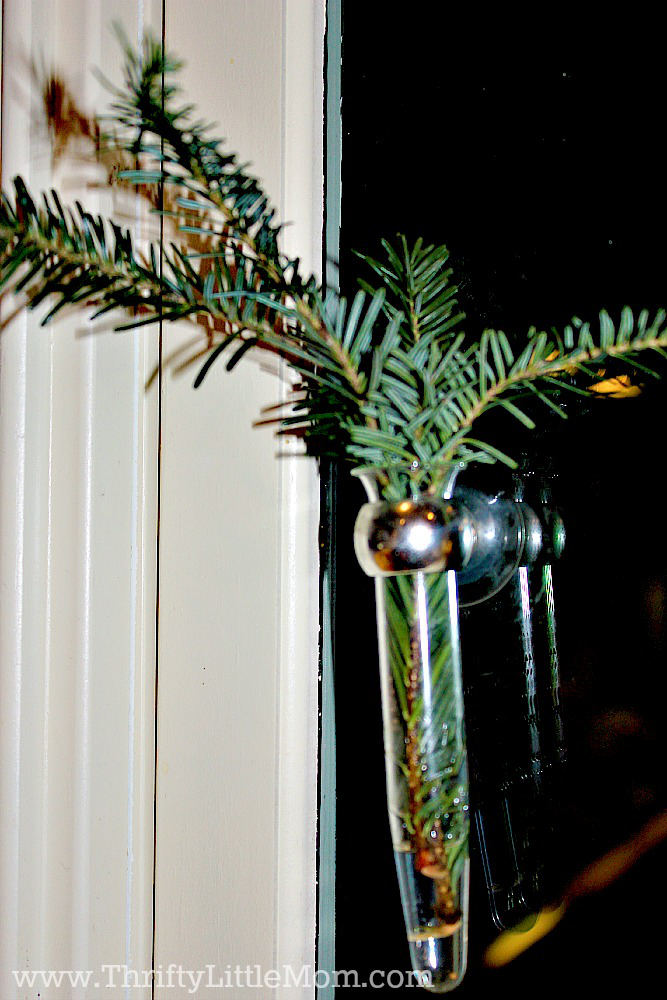 I have a great window cling vase on my kitchen window that I get to look at often throughout the day since that's the one room in the house that I spend the most time.  I slipped a few twigs into the vase so that even as I'm washing dishes it 'looks a lot like Christmas'.
6. Your Mailbox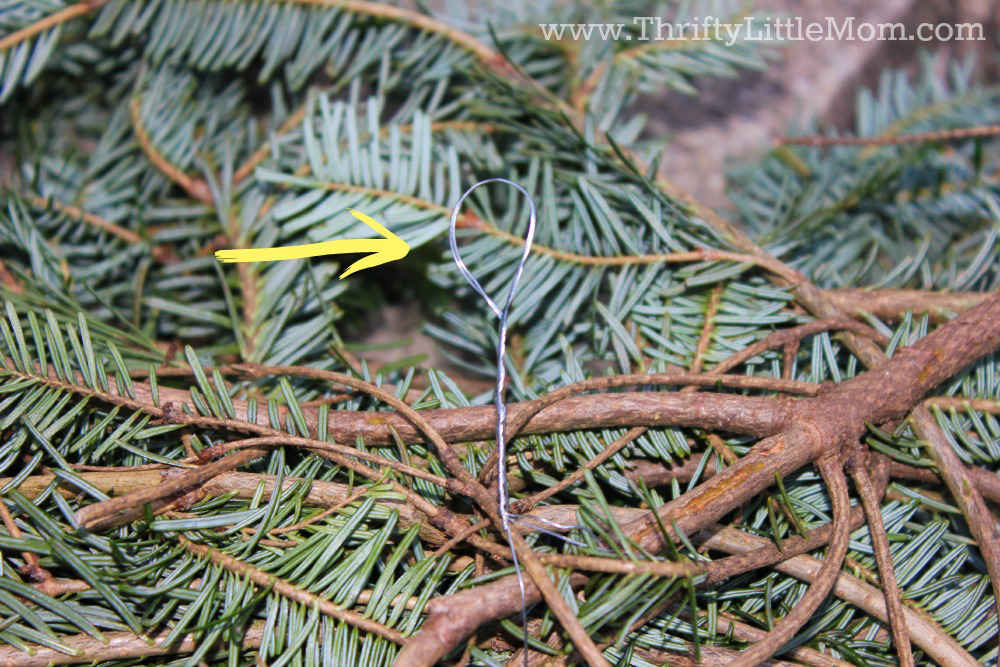 Decorate your mailbox with a swag on top, it's so easy. Literally just bundle some large branches together with floral wire, add floral picks or curlicue tinsel if you'd like and top it off with a bow.
7. Pine Cones Are Beautiful Free Decor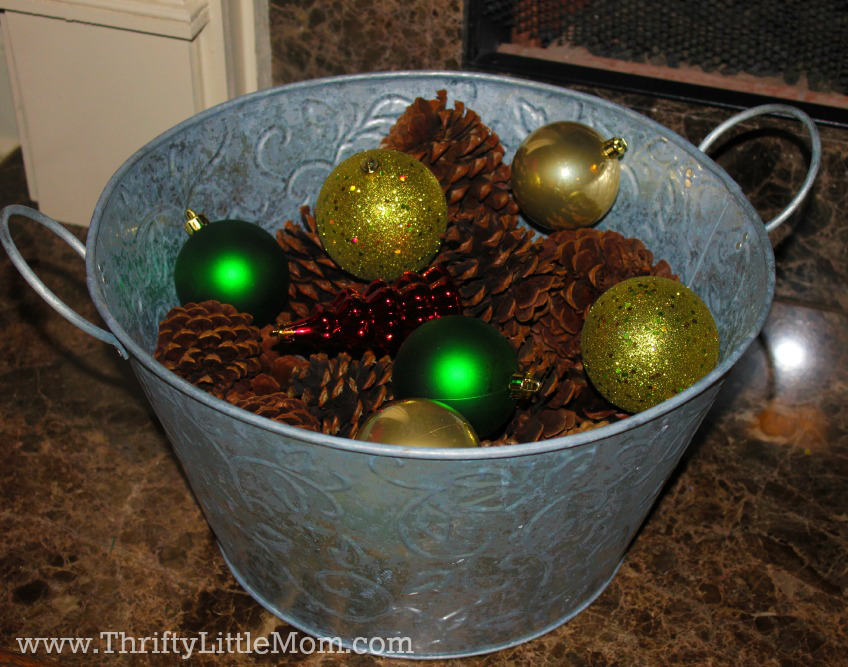 Don't forget to use another 'freebie' as part of your decor, pine cones. They are beautiful added with colorful balls and ornaments in a simple tin bucket.
8. Fill Your Home With Scents of The Season
I love to add evergreen trimmings to a simmering pot with orange slices and cinnamon sticks just add the ingredients with a little water, simmer over a low heat and enjoy the scent!
A Few Tips For Collection & Care
Bring a large garbage bag with you to put the branches in-they can be big and the needles will fall all over your vehicle so this will save you time by keeping your trunk clean.  

Wear gloves as you are digging through the bin because these are freshly cut branches so the sap flows freely.
If you don't own tree pruning shears, try to borrow some because some of the branches are pretty thick and simple gardening shears may not be adequate
Cut your branches and divide them into small, medium & large groups-this step will help as you get creative.
Floral wire will be very helpful to hold your bundles of branches.
If the stems can't sit in water and your trimmings aren't exposed to rain, spritz with water from a spray bottle daily.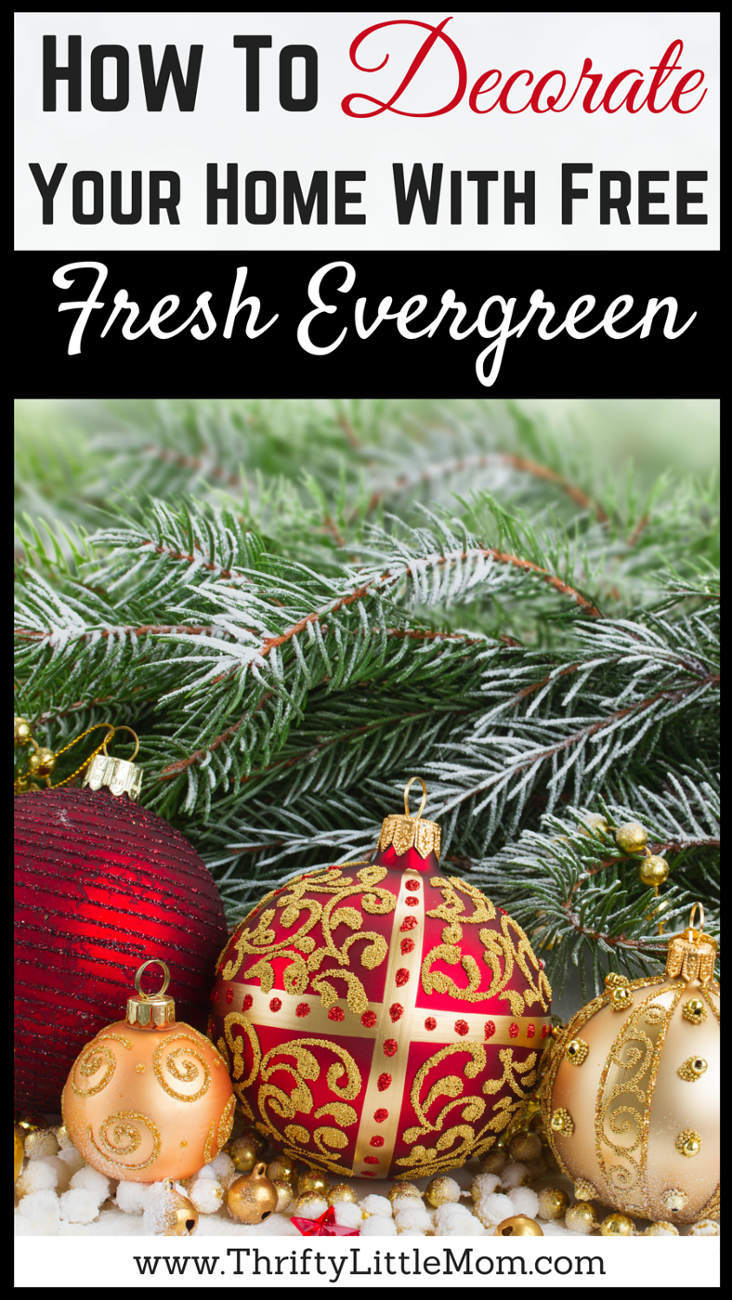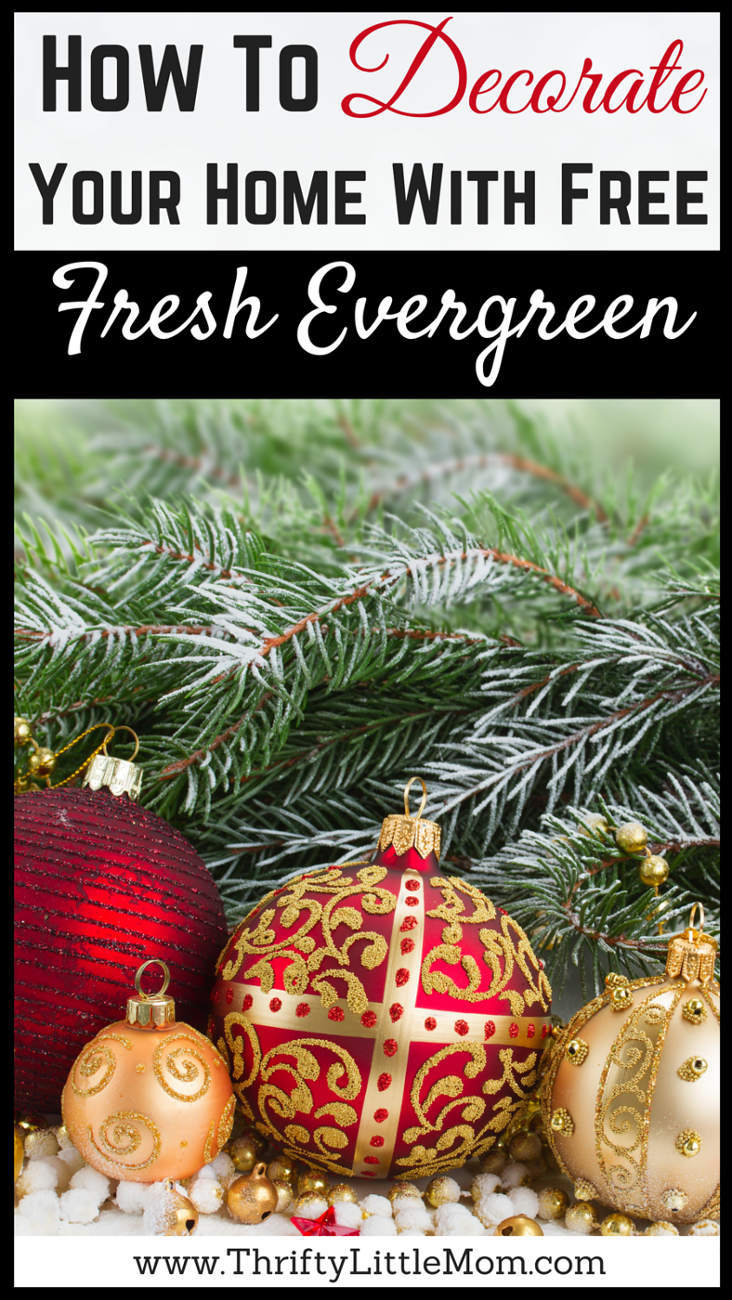 If you enjoyed this post, you might also like these other posts from Thrifty Little Mom.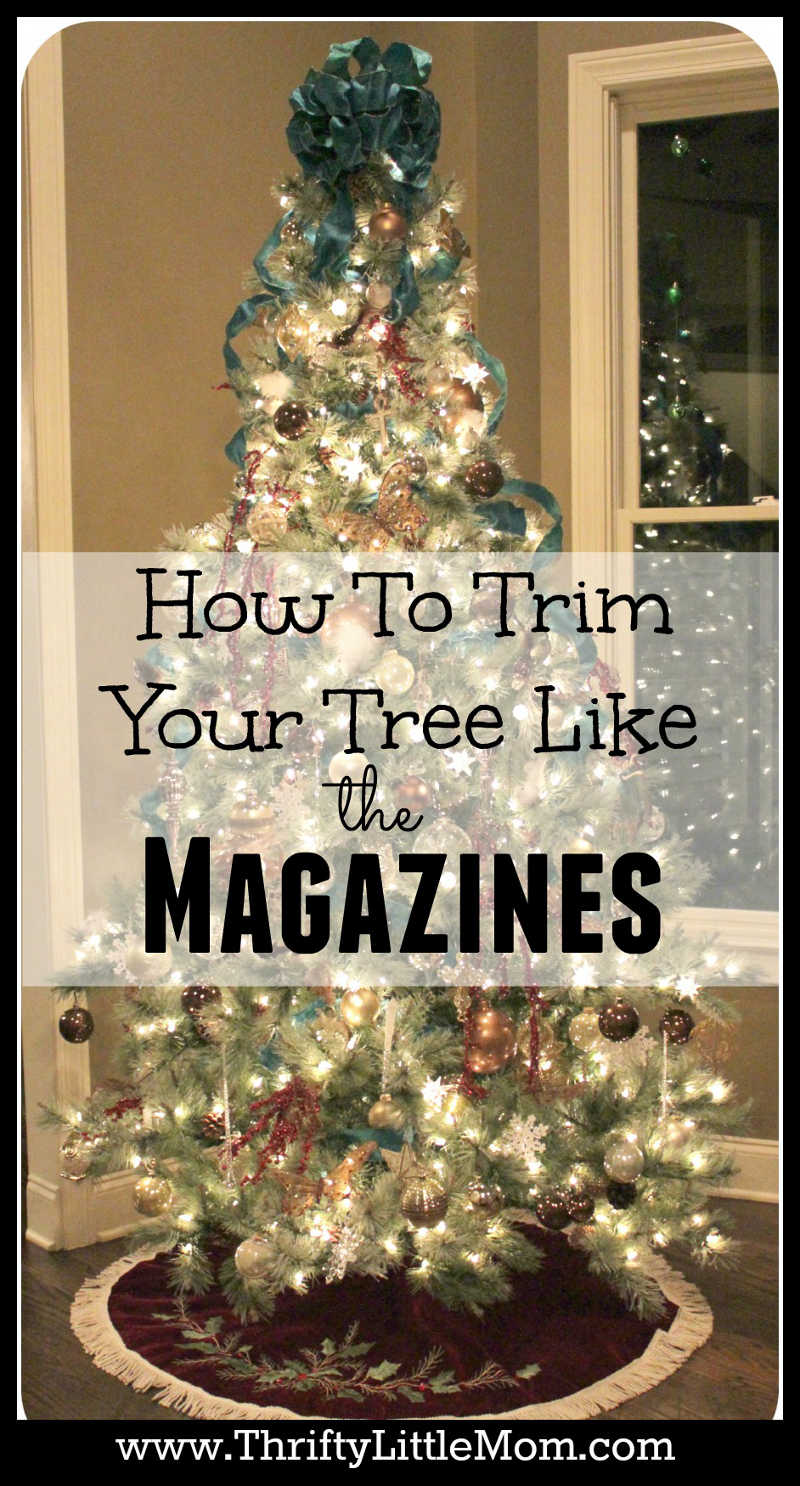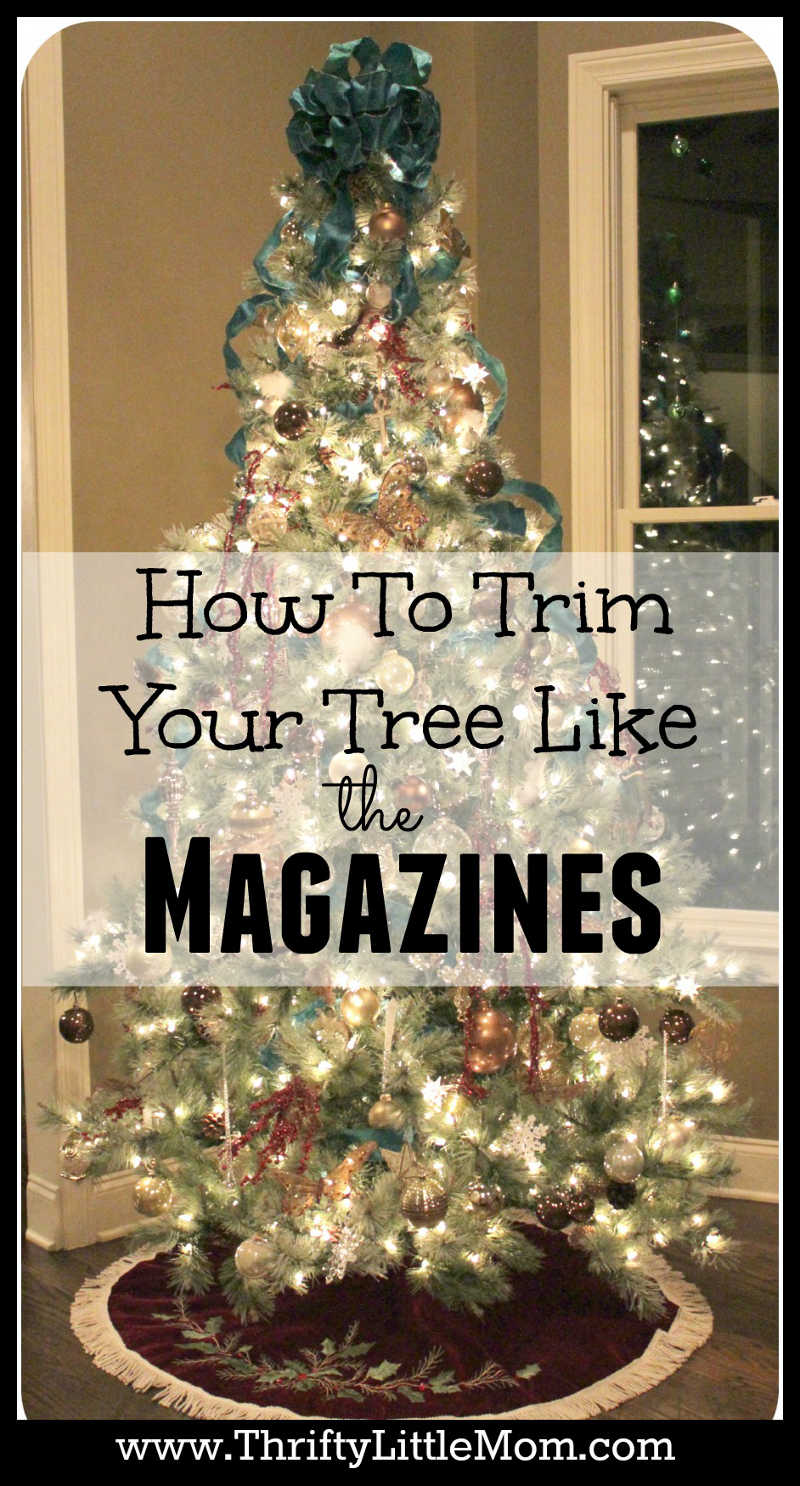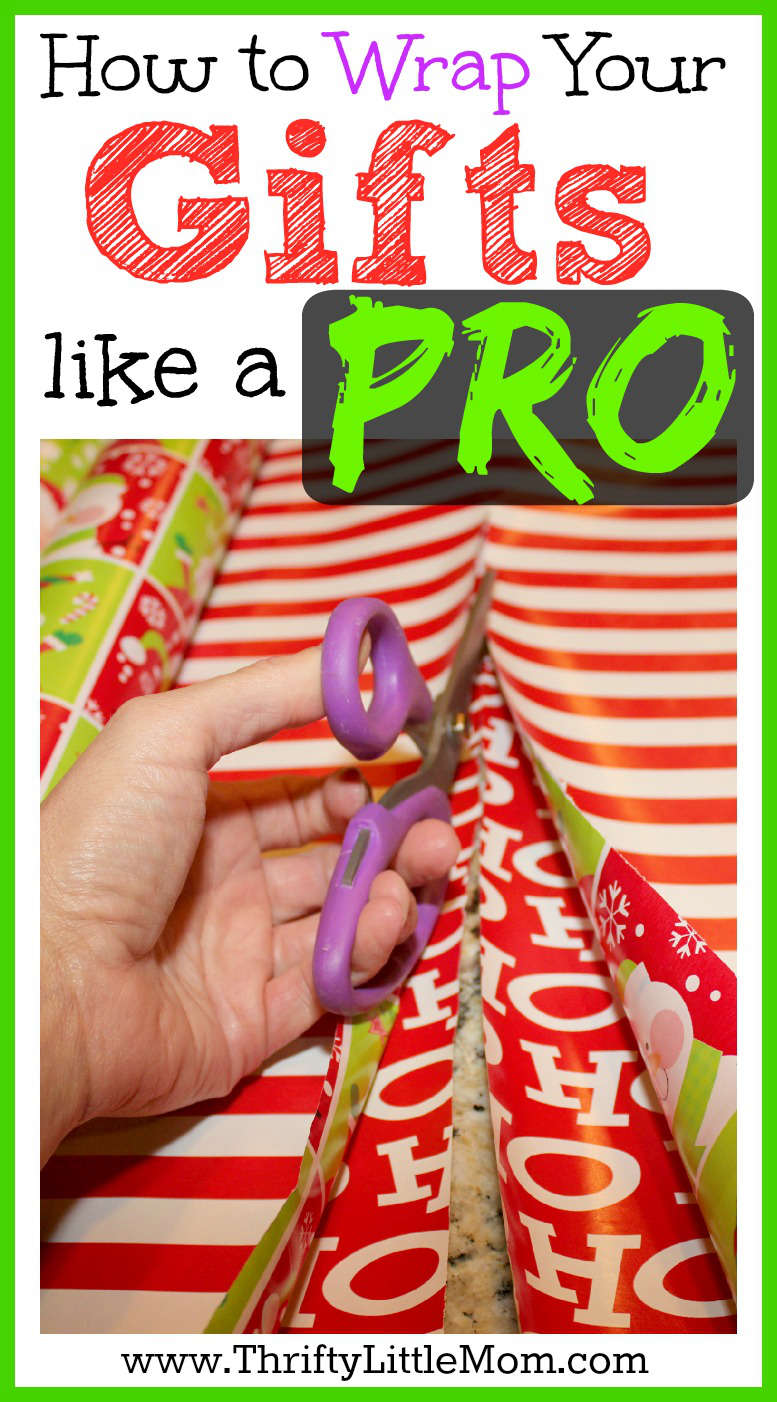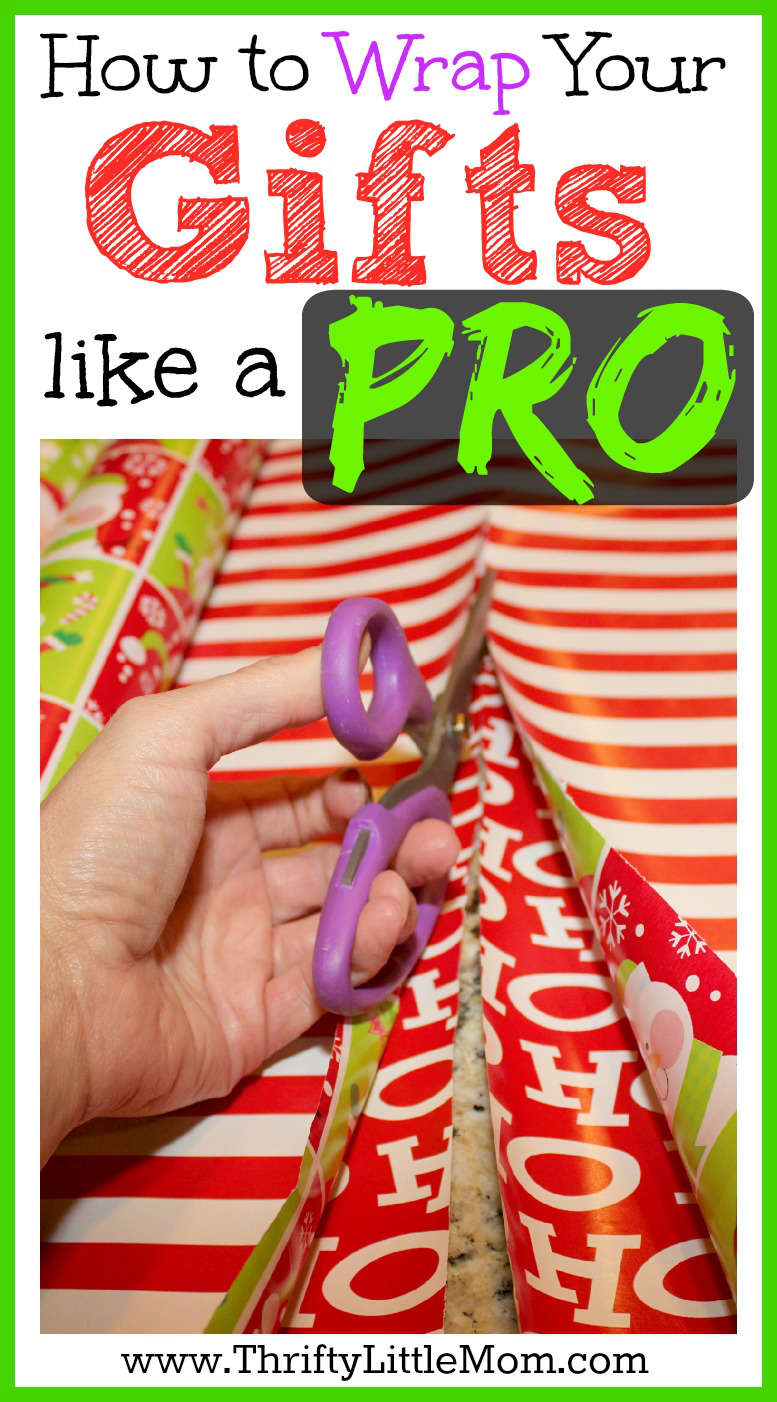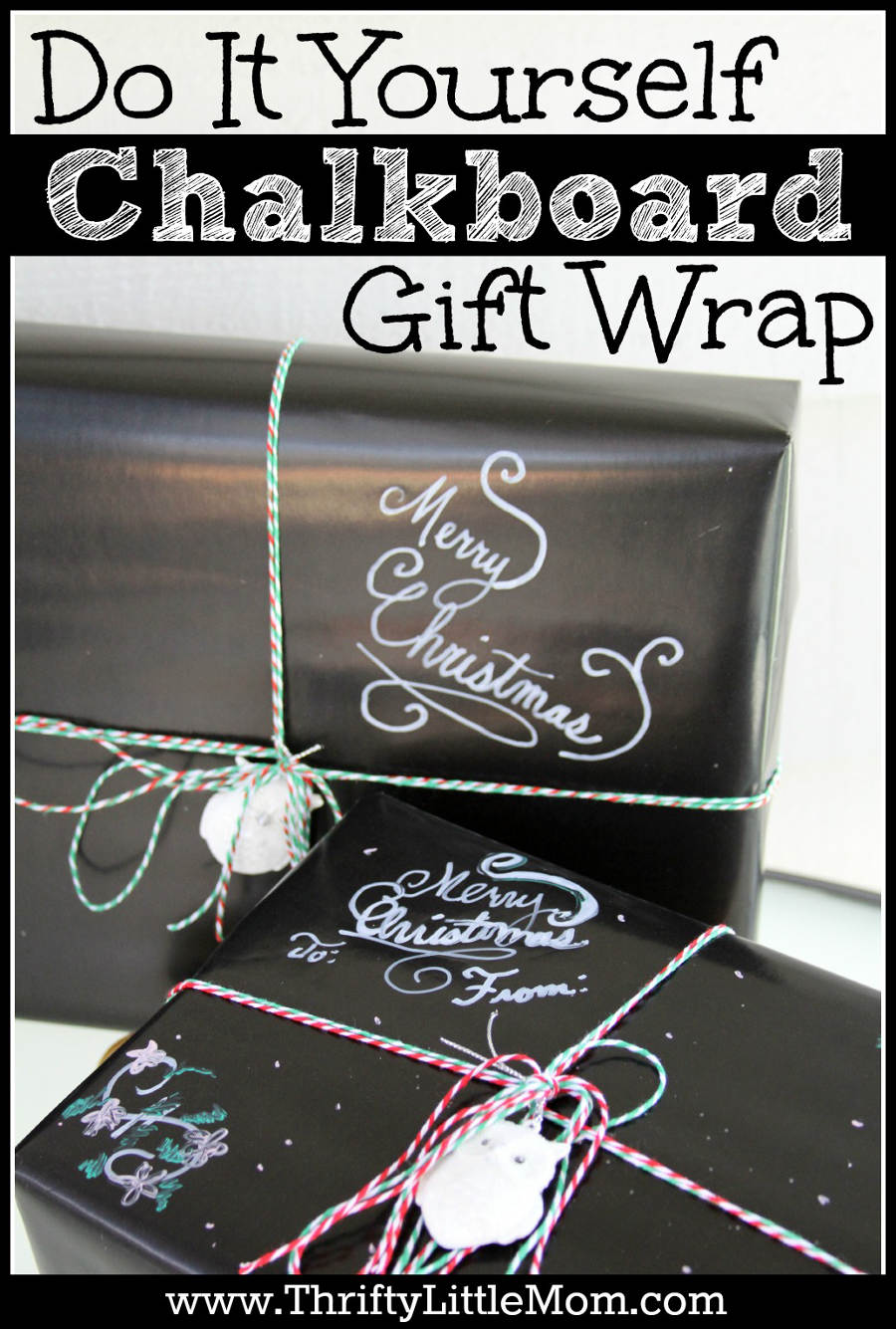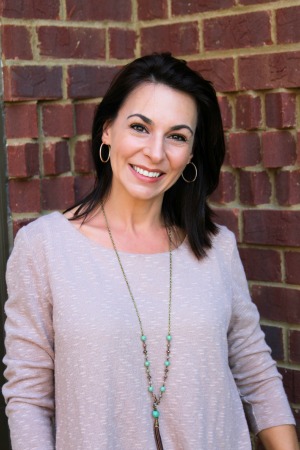 Rhonda is the owner of My Symphony Seasonings, LLC located in Georgia. She has a passion for good food, health & entertaining which was the perfect combination for creating My Symphony Seasonings, a company that encourages you to cook and eat whole foods, close to nature by providing original recipe blends of organic herbs & spices, free of fillers and artificial preservatives to add flavor, richness and health benefits to your dishes!