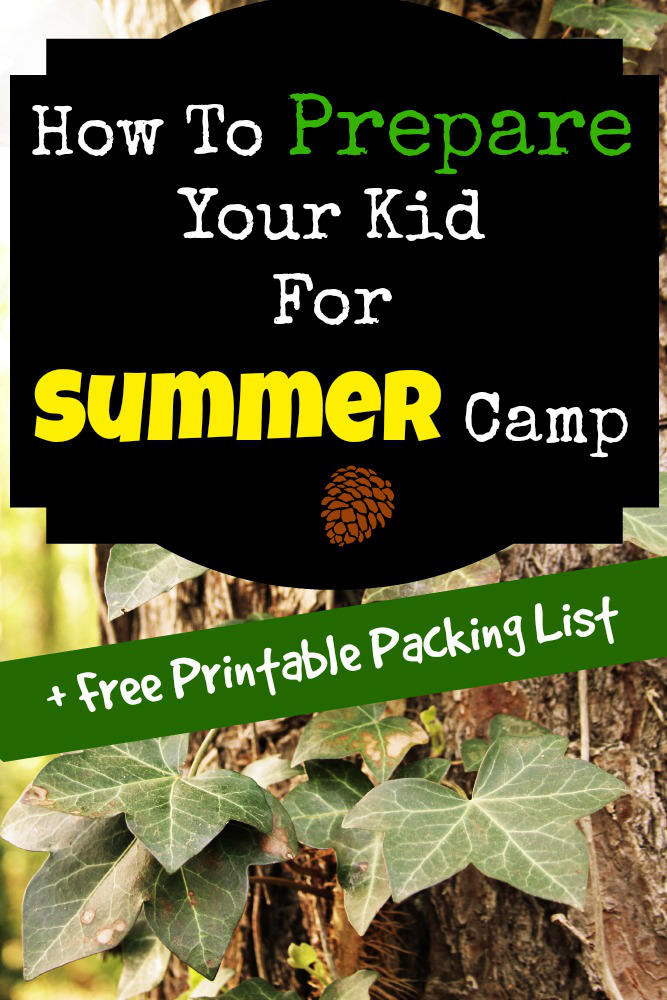 It's that time of year!  The sun is out, it's warm outside and you need to find something productive for your kid(s) to do while they are out of school.  Whether you plan to send your kid away for a week, a few weeks or the whole summer, I composed this post in hopes of helping you know how to prepare for summer camp.  This post is built upon years of running camps, training for camps, attending camps & volunteering at camps.  Trust me, I know what I'm talking about.
1. DO NOT Procrastinate.
Registrations- Registrations usually have several phases.  The early bird, the regular and the late.  Waiting until the last-minute could cost you up to $100 extra.  Pay as early as you can!  This is step one in how to prepare for summer camp.
Packing- Whatever you do, don't wait until the night before you kid leaves to pack their stuff.  You are literally asking for a family break-down.  You're kids are going to be at their most annoying because they are super excited, you will be on edge and you probably won't be able to find a single pair of clean underwear for your kids.
Mail & Letters- If your camp does camper mail, don't wait until drop-off to write your kid a letter.  Plan ahead and take time to be purposeful about what you want to write your child.  Camp mail is a big deal to kids.  Every time mail call comes around your kid waits in anticipation for their name to be called.  I can't tell you how many summers I've had to write a camper in my cabin mail just so they don't have that look of utter disappointment when mail call comes around.
If you want to be the most amazing parent in the whole world send a box of goodies they can share with their new camp friends.  Camp is almost like jail in that they get cafeteria food all week and love know that someone on the "outside" loves them.  Okay, maybe jail is a bit overkill but you get what I'm saying.
2. Be organized.
Paperwork- Get a head start on all paperwork you need to turn in.  If you need a "notary" be sure you check with a person during registration to see if they need notarized signature of both "legal" guardians or just one.  Some camps won't let your kid on the bus without these consents.
Gather Medications & Instructions- If your child has medication needs be sure to get refills to last while your child is at camp and be sure to turn the meds into the proper camp representatives at drop off.  Write up specific instructions and make sure you note any allergies your child may have.  If your kid has an epi pen be sure to communicate who's responsible for the pen at camp.  Is the child responsible enough to carry it themselves?  Does the counselor need it?
Eye-ware- If your kid wears prescription glasses, consider ordering them a few pair from Zenni Optical.  I wrote a whole article on the website here.  You can get kid's glasses for under $20 and if they have an accident or misplace the glasses at camp no one has to have a heart attack about the cost of replacement.  It will save you and your kid much worry and stress.
Bedding– Most away camps don't provide bedding.  The simplest bedding is a sleeping bag & pillow.  Some kids do the sheet, blanket & pillow thing.  I can't tell you how many summer's I've bought sleeping bags from thrift stores before I leave just to cover the 2-3 kids in my cabin whose parents forgot to pack bedding for their kid.
3. Packing Methods-
FREE Printable Packing List: Your camp may have a list but if not, here is one that I made up that might help you plan what you need and it has extra spaces for you to add items that may not be listed.  Feel free to print as many as you need.
The Double Zip Baggie Method- I once knew this mom who literally packed her sons daily camp outfits together in gallon size baggies and wrote the day of the week on the bag.
The Tag Team Method- Pack with your child's help and have them help you so they know where stuff is when they get to camp.
Roll It Up- One way to fit a lot of stuff in a small bag is rolling the clothes up.  Your kids can probably handle that better than folding so give it a try to see if you and your child can pack a bag by rolling everything up.
Park Everything Together- Once everything is prepped and you've checked everything off our list, park all the items together in a place where you will see them.
What NOT to pack- Depending on the type of camp your kid is going to, they will probably have one of the few weeks of their lives to completely unplug from technology.  They also probably wont have time to mess with computers, tablets, phones or video games.  If you don't want a valuable electronic broken or stolen, don't send these kinds of items with your kids.
 4. Try Not To Worry
Camp can be a great memory for your kid and the best thing you can do is send your kid to camp that you know and trust and relax.
Ask the right questions about volunteer or counselor background checks.
Once you know that the camp is thorough you can sleep easy, take some time off yourself and let your kid be a kid.
I am personally very excited about heading off to camp this summer for a week with my church.  I haven't been a counselor in 2 years since my son was born and I really miss hanging out with the kids.  The past few years I've volunteered in crafts and though I love being crafty, sitting in a room all day doing the same project over and over doesn't suit my personality like it does for other more focused people.  I hope this article provided you with some useful tips on how to prepare for summer camp.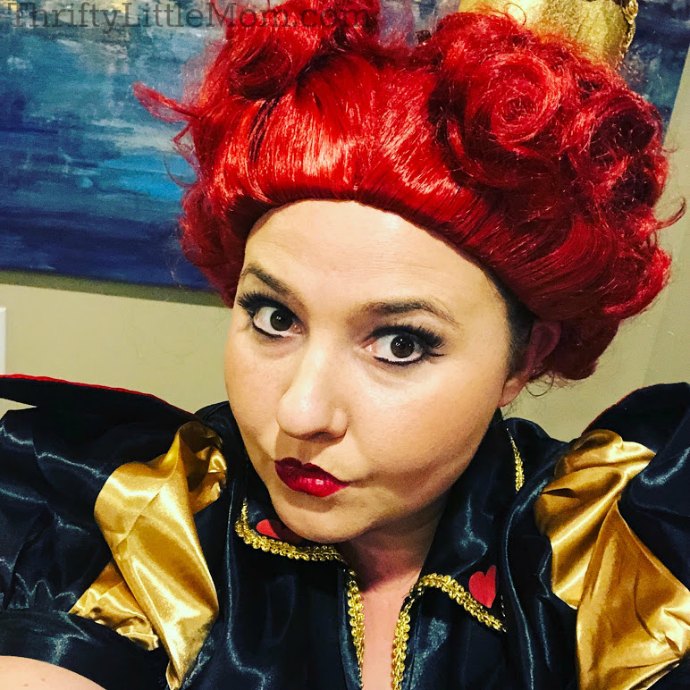 Kim's is the party planning, cupcake loving, celebration catalyst behind the Thrifty Little Mom Blog. Kim was a pro event planner for over 7 years before she became a full-time blogger. Kim is the author of: Live, Save, Spend, Repeat: The Life You Want with the Money You Have. She's been featured on Time.com, Money.com, Good Housekeeping, Women's Day and more! Kim aims to inspire you to create parties, celebrations and gatherings that everyone loves!