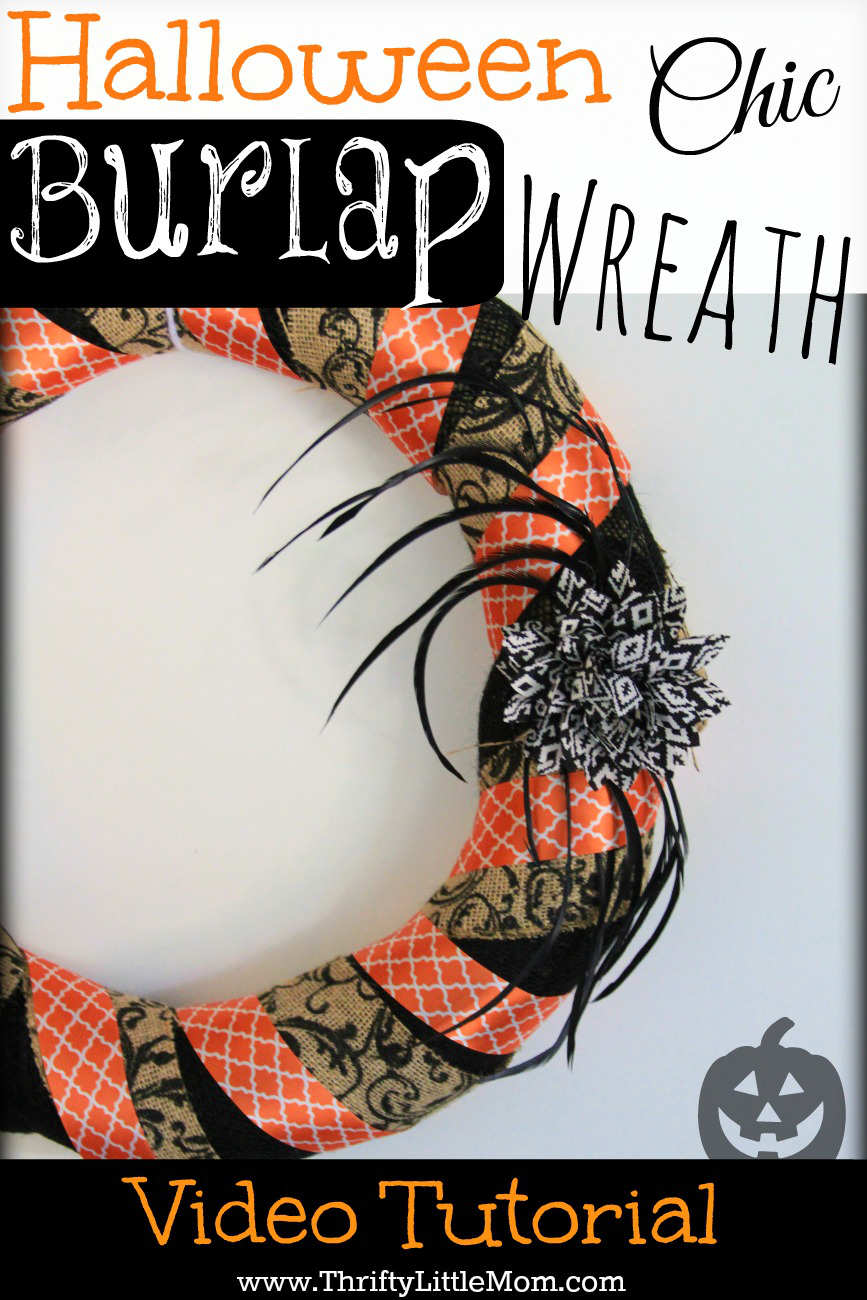 So to be honest, I don't really decorate for Halloween that much.  I usually just slap a monogrammed pumpkin on my porch, put up my Happy Fall flag (that looks like it says Happy Fail from the road) and go to my church festival or a friend's party.  Every year that I've stayed home I've had 4 kids show up at my door total and they all got off the back of trailer pulled by a 4 wheeler together.  That means that I just end up eating a bag of Halloween candy myself and wake up with a tummy ache.
This year however I determined that no matter what, I was going to put up a Halloween wreath. If I was going to do it my way I wanted it to be chic, pretty and easy to make.  If it makes my neighbors jealous that's a bonus ;).
Normally I would have done a picture tutorial but I am now venturing out into the world of video making so I went ahead and made a fun little tutorial with a plot and put it on my Youtube channel!  It's around 4 minutes long but you'll be on your way learning how to make a chic burlap Halloween wreath in no time!  If you like the video, please subscribe to my channel and or give me a thumbs up.  Either way it's like giving me a virtual high-five.  Sometimes everyone needs a virtual high-five.
Supplies Came From Hobby Lobby:
Straw Wreath with plastic wrap left on
Roll of black burlap ($3 on sale)
Roll of brown burlap with fun design ($3.00 on sale)
Orange contrasting ribbon ($2 on sale)
Funky flower ($3.99)
Fancy Black Stringy Feathers ($3 on sale)

You can watch the step by step video below:
Or you can watch the video below!  It's more than just a tutorial, it's a tutorial with plot!  If you don't hear any sound, be sure you "un-mute" the video using the menu at the bottom of the video screen.
I hope you enjoyed watching the video and learned just how simple it is to make one of these fun chic burlap Halloween wreaths for your own home this fall.  Make your neighbors jealous of your wreath style.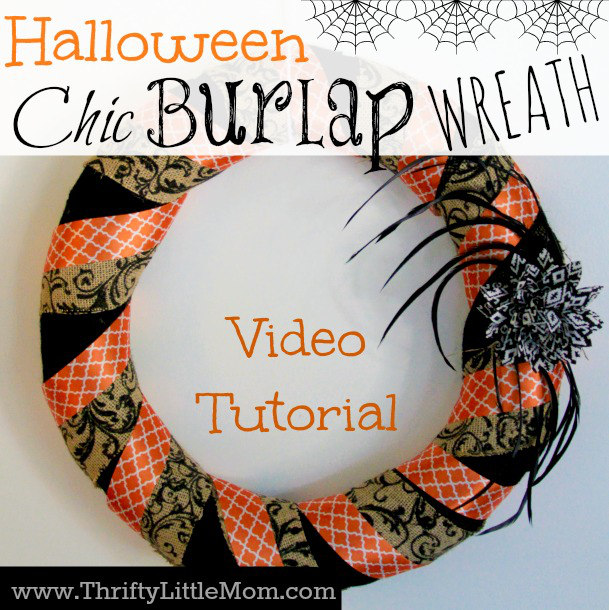 Subscribe to my emails + get an all access pass to my printable library!
Get access to my printable gifts, party planners, cleaning lists and more! Be the hostess with the mostess!
Don't forget to check out what's in the resource library! https://thriftylittlemom.com/thrifty-little-mom-resource-library/ Password: Thriftyprints