5 Ideas for a Memorable Stay at Home Halloween
This post contains affiliate links. As an Amazon Associate, I earn from qualifying purchases. I also earn from qualifying purchases made with other brands and programs. See my
privacy policy.
What memories does Halloween conjure in your mind? When I think back I remember really loving Halloween. As a creative type, I couldn't wait to make my own costume. I don't think I EVER had a store-bought costume in my life!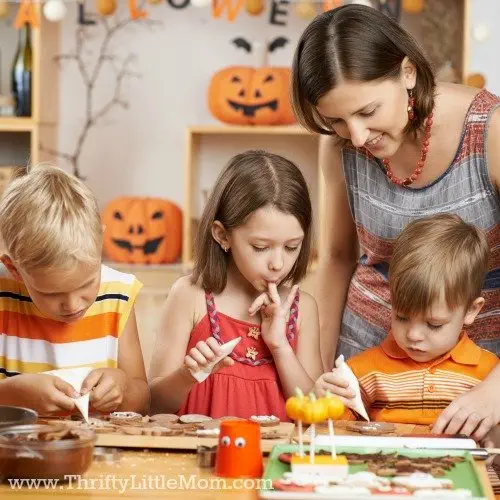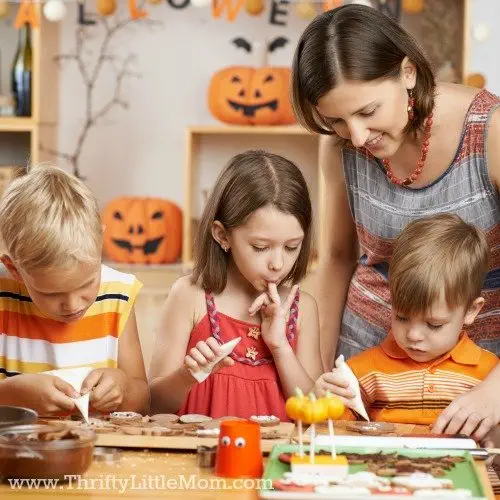 I went door to door typically in those suburban cookie cutter neighborhoods because they had the most participation and best candy. My neighborhood was all 70 year olds giving out pencils or apples (their house was inevitably T.P.ed every year and you'd think they'd get the picture at some point). The houses were so spread out that you were worn out by house 5.
The one thing I don't remember about Halloween? My parents. I have small flashbacks in my brain going from random door to random door. I remember most of my costumes, but I don't have a single cherished memory. It was just another night I got to do something different as a kid.
Now a days (I can't believe I'm using that term), you have so many options for Halloween it can be downright overwhelming. Our family has been invited to 4 activities on Halloween and we just can't make it to all of them unless Santa hooks us up with some magical reindeer.
If you're just aren't up for the cost of buying costumes, buying candy or running from trunk or treat to festival to doors, then consider doing a really memorable Halloween night in. Here are 5 ideas for a great stay at home Halloween. It all starts with a little planning!
1. Pick a Theme!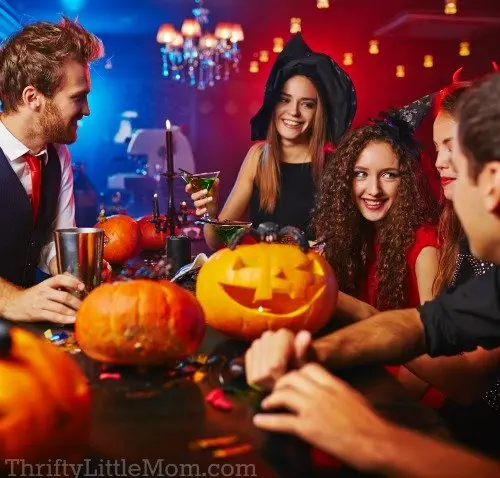 The first step to having an awesome stay at home Halloween is to decide on a Halloween theme. This will help the creativity and ideas all come together to make the night memorable and fun. You can pick a general theme OR if you want to plan the night around the family's favorite Halloween movie, consider using a movie as the theme for the night.
Here are some ideas to get you going.
Pumpkin Fun
Ghoulish Ghosts
Wicked Witches
Harry Potter
Spooky Spiders
Zombie Party
Monster Mash
Very Vampire
Freaky Frankenstein
Mickey Mouse
Colorful Day of the Dead Style Skulls
2. Get The Kids To Help You Decorate for Your At-Home Halloween Party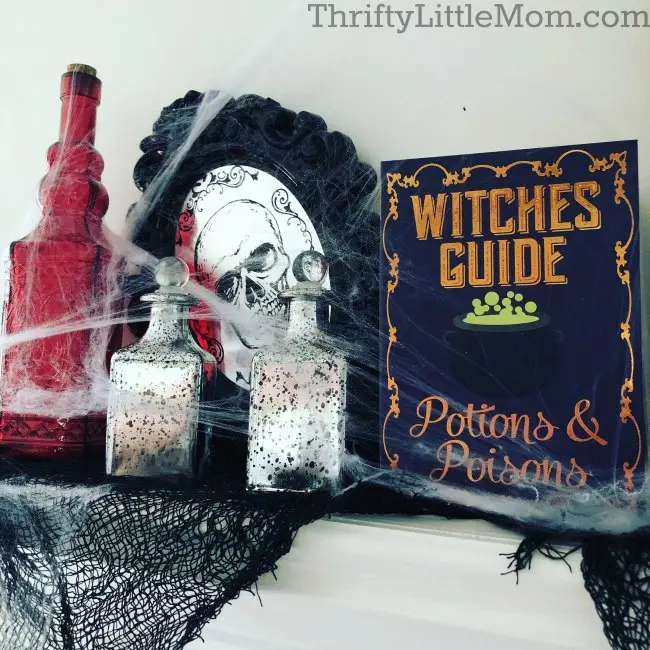 One thing my kids love is to help me decorate. So even if we aren't going out, we can make the house and maybe even the yard feel more festive and fun.
I think the key is intentionality. One of my most favorite places to get Halloween decor is Dollar Tree online or Dollar Tree in Store. Did you know that they will deliver to your house? If you want to skip the store, you can still grab all your super inexpensive Halloween Decor and send it to your house!
Other places you can score thrifty Halloween decorations are:
Dollar General
Walmart
Mighty Dollar
Amazon
Keep in mind that you can sometimes save money by picking a solid colored decoration option. For example:
Orange + Black
Purple + Orange
Purple + Jewel Tones
Green + Orange
Any combo of Green, Purple, White, Black and Orange will make a great vibe.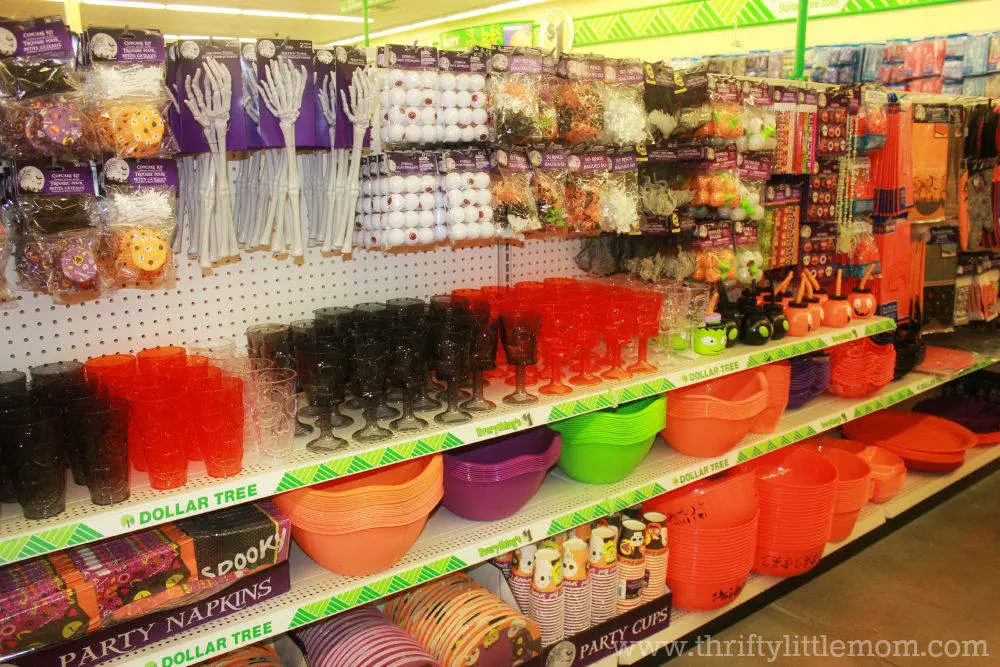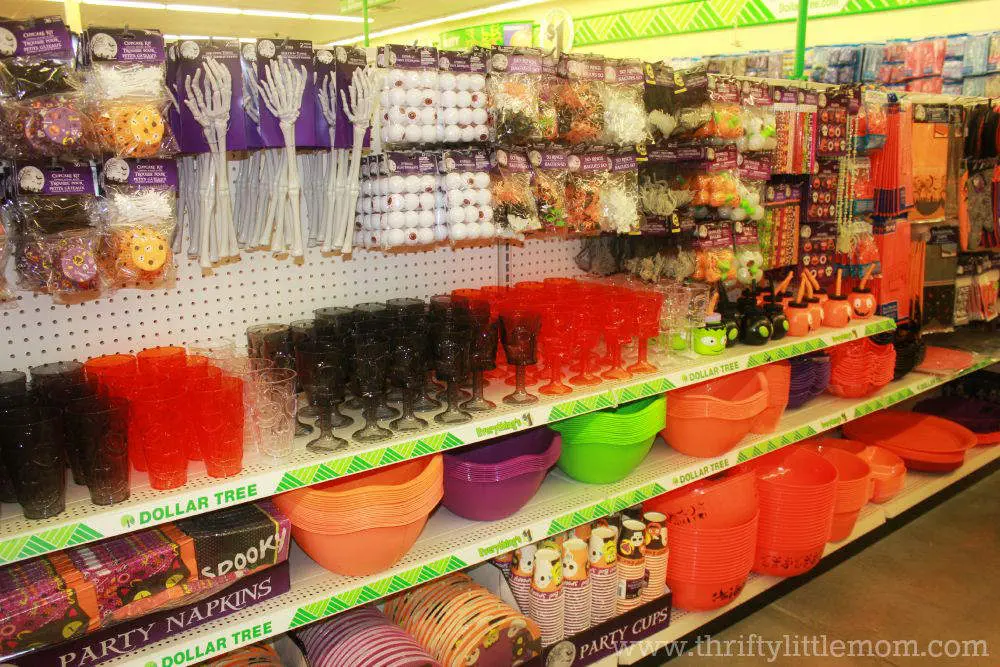 3. Pick some fun Halloween Themed Food.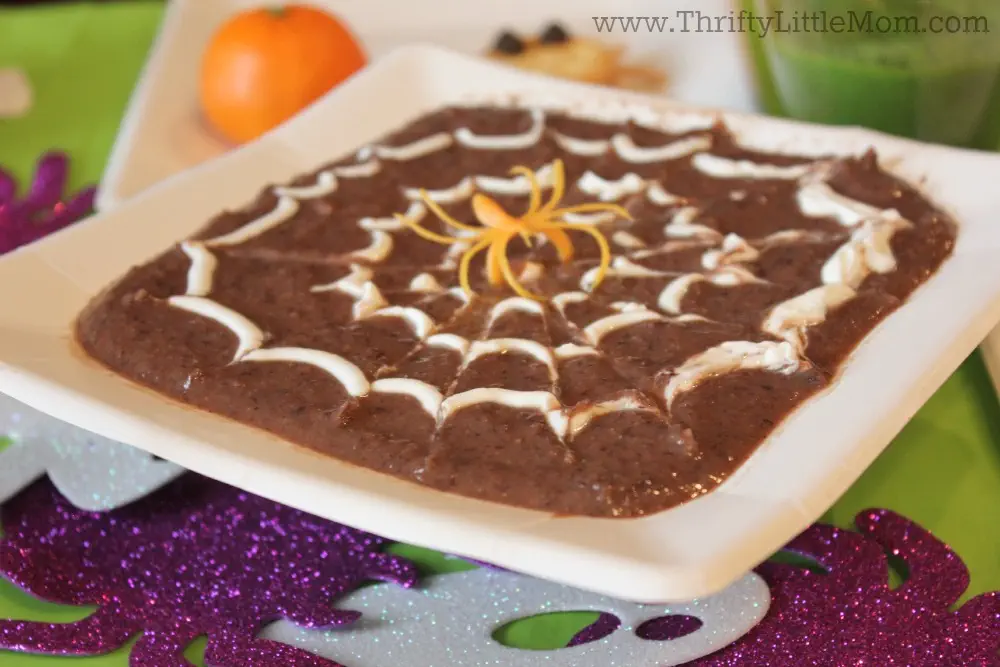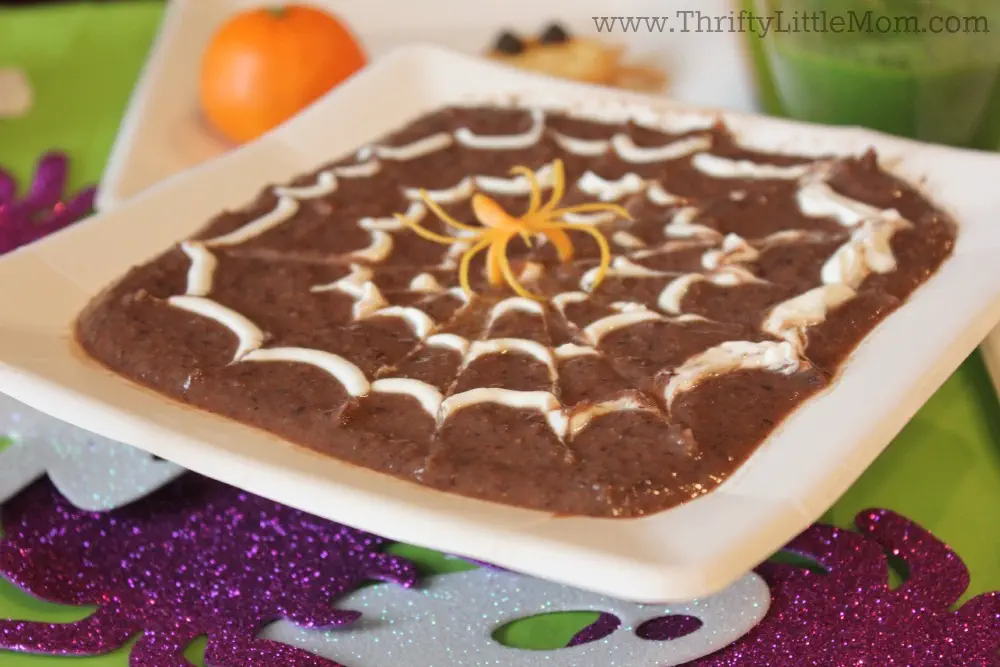 Pizza –

Have your kids help you make some really fun food. My most favorite family food making activity is pizza. Buy the Pillsbury pizza dough, cut it up into personal pan size and let your kids make and design their own with their favorite toppings and bake them up on a cookie sheet.
Check out these adorable Mummy Mini Pizza's from Rhodes bread website. Pizza is one of the most kid-friendly recipes on the planet.

Healthy Snacks-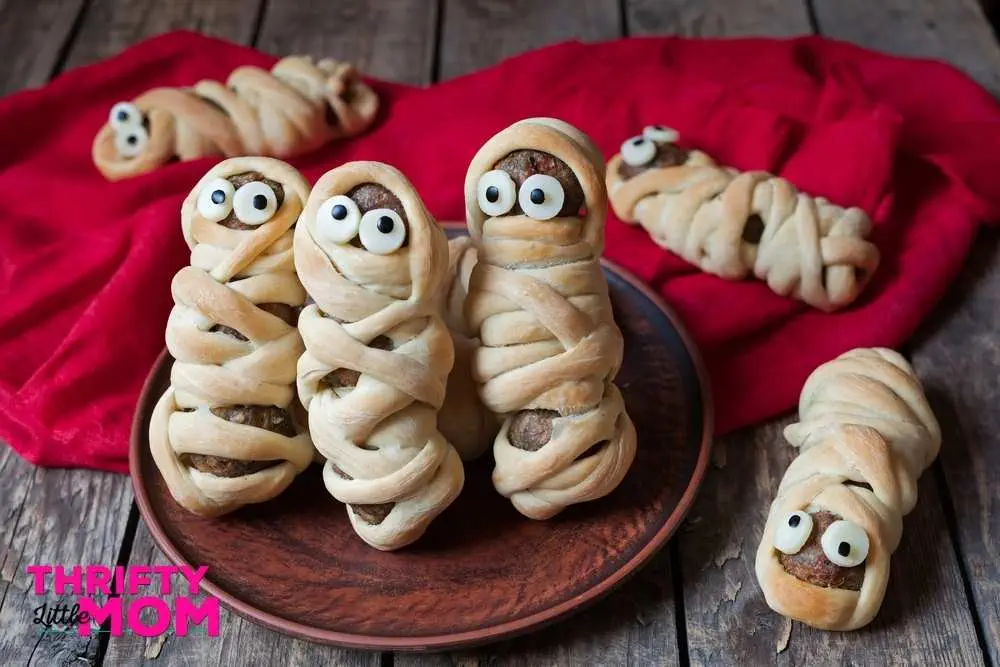 Hummus, Chips and Veggies
A Fall Themed Charcuterie Board
Cheese & Crackers
Pumpkin Mac & Cheese
PB & J with a pumpkin-shaped cookie cutter
Note that you can turn a lot of your kid's favorite foods into a Halloween theme by using a few tricks like:
4. Plan Fun Halloween Activities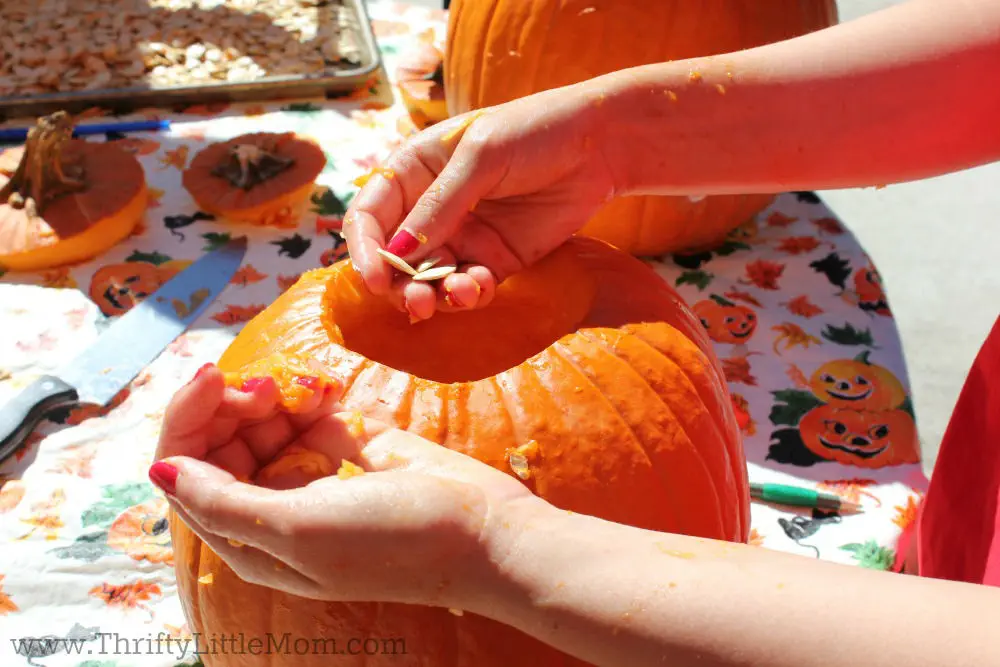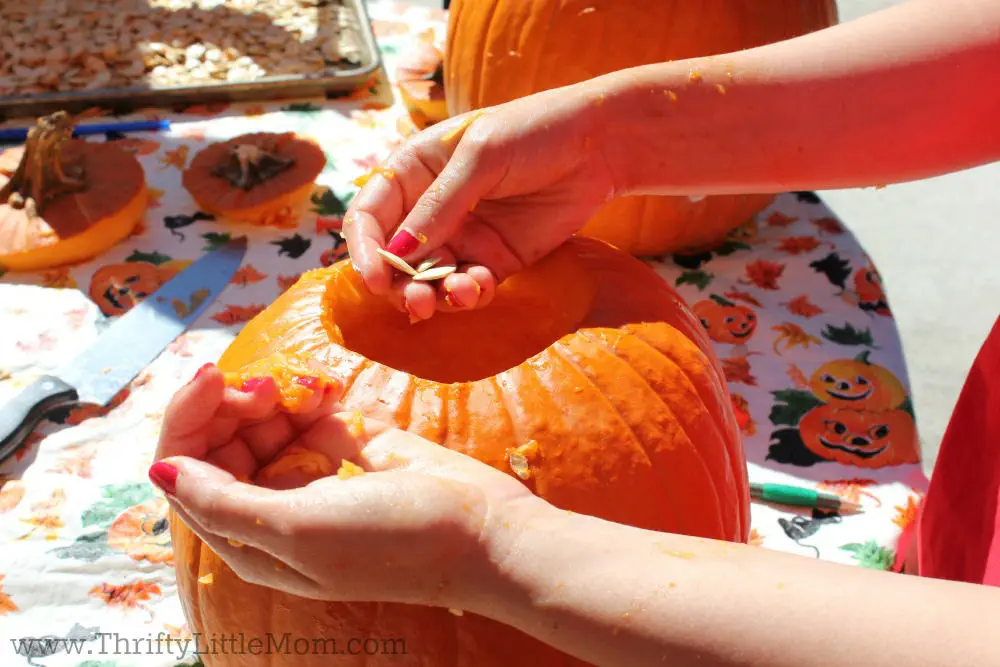 There are so many things that you can do. I think it really comes down to what you kids like to do and what will keep their attention.
In my case, my twins like do crafts and don't mind sitting down for 30 minutes to paint or do an activity.
My ADHD son? Nope. He's not going to sit down for long, so I have to pick activities with a little more movement for him!
Halloween At Home Crafts-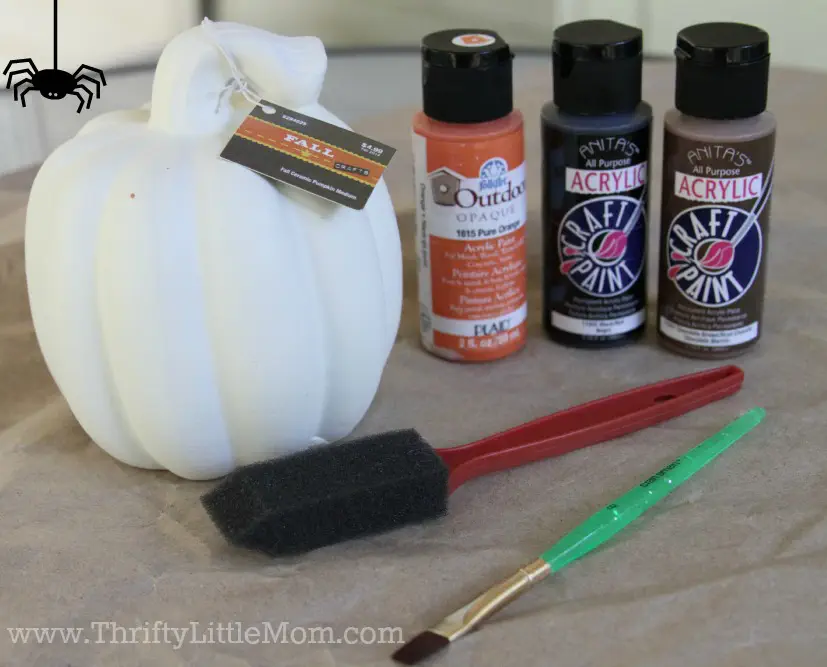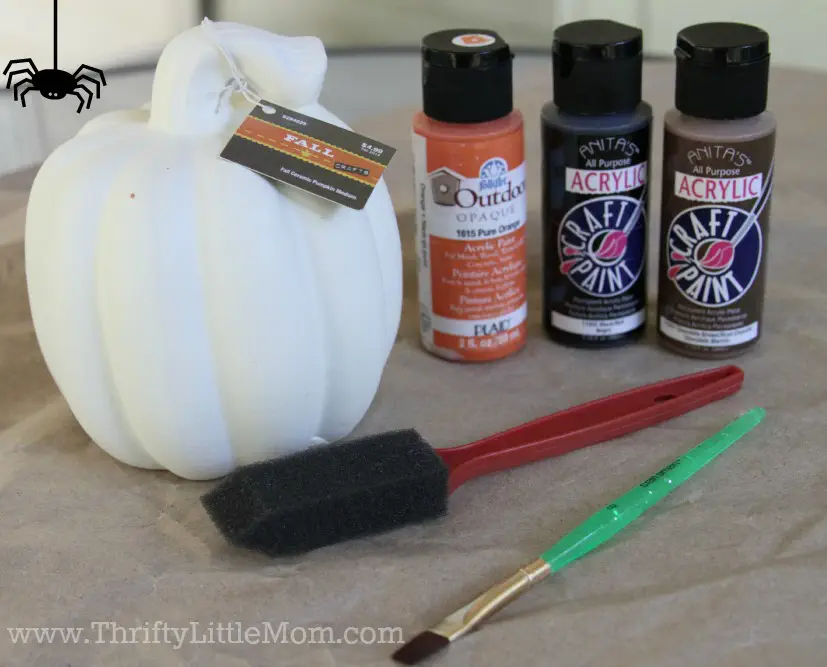 The thriftiest craft idea I can think of is to go by your local Hobby Lobby or craft store and look through their seasonal kids craft section. My other favorite place is the Target Dollar Stop. Right now they have fun fall or Halloween felt coloring boards for $1.
Just like making an annual Christmas ornament with my kids, I love making an annual pumpkin with kids that I can bring out year after year and make into a whole pumpkin patch. Get the scoop on how you can start this tradition from my Annual Pumpkin Patch Craft article.
Halloween at Home Games-
A roll of toilet paper can lead a pretty awesome game where somebody gets wrapped up like a mummy. A felt pumpkin on the wall becomes pin the face on the jack-o-lantern.
Here are some ideas from some of my favorite blogs:
Here are some done for you options you can find on Amazon:
Grab Some Pumpkins from a Pumpkin Patch –
One thing you can consider is starting your stay-at-home Halloween by visiting an outdoor pumpkin patch. Let all the kids pick a pumpkin and then head home to do your Pumpin Carving or Painting!
5. Pumpkin Carving or Painting-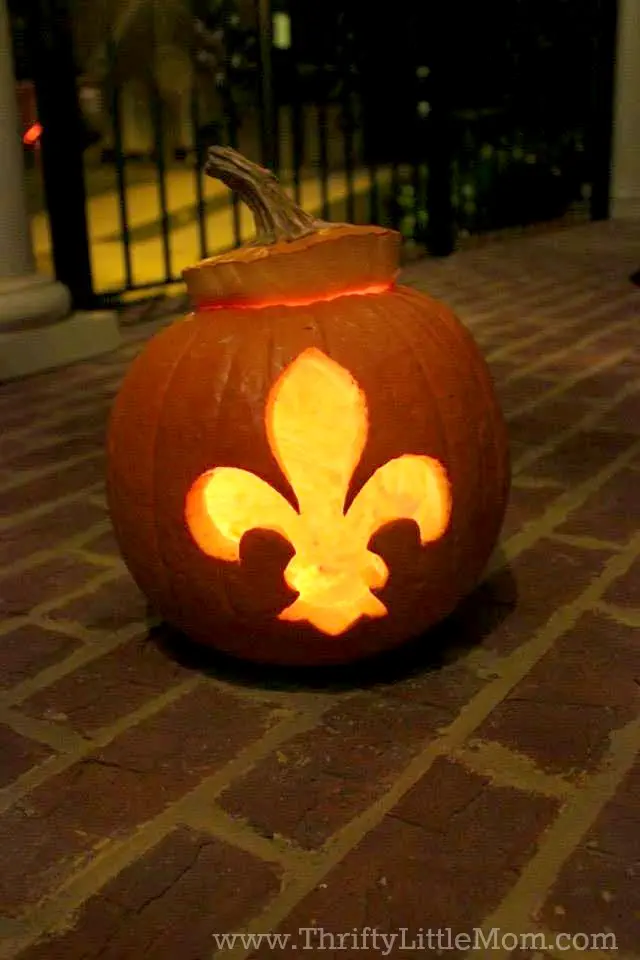 When it comes to Halloween, pumpkin carving and painting are classic activities!
Want ideas on how to clean, carve and use the whole pumpkin? Check out my Pumpkin Carving 101 article.
6. Watch Fun Kid-Friendly Halloween Movies
There are lots of classic family Halloween movies that may have been your favorite as a kid. Many of them you can Stream or rent online from Amazon Prime, Netflix, Disney +, Hulu or stop by a RedBox.
Just to clarify, if Freddie Crouger was your favorite childhood movie in the 80's and your kid is under 13, please. just. don't. Your night is going to end in kids totally afraid to fall asleep.
Also keep in mind that 80's PG is different from our PG. Lol. PG-13 didn't come along until 1984! So when you are watching 80's movies with a PG rating with your kids– keep this in mind.
I ironically figured this out one day on an airplane. I decided to watch the movie 16 Candles and was thrilled to re-live some of the movies I missed out on as a 90's kid.
There were several children in the seats around me and because it was PG, I wasn't concerned at all. I was mortified to see a full topless nude shower scene pop on my back of the seat screen and proceeded to quickly and awkwardly stop the movie. lol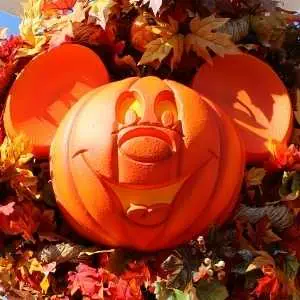 If you are a fan of Disney+ be sure you check out my list of the best Disney Halloween movies on Disney+ for 2020.
Here are some suggestions you can find on other streaming services.
It's The Great Pumpkin Charlie Brown
Curious George: A Halloween Boo Fest (my 3 year old has watched this about 20 times this month on Netflix and LOVES it)
Bedknobs and Broomsticks- oldie but goodie
Harry Potter Movies
Pooh's Heffalump Halloween Movie
Monster's Inc.
Monster's U
Casper (the one with Devon Sawa of course!)
Goonies (just like in the Sandlot- the kids swear, so just keep that in mind)
Charlie & The Chocolate Factory (the one with Johnny Depp of course!)
Classic Willie Wonka
Marvel character movies would be great too!
Bedknobs and Broomsticks
Coraline
Frankenweenie
7. Have a Fire Pit Party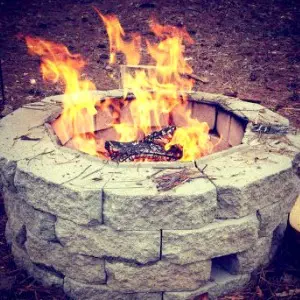 Go Outside- We have an awesome backyard fire pit that we built a few years ago. This is the perfect spot for family memories and making some tasty smores.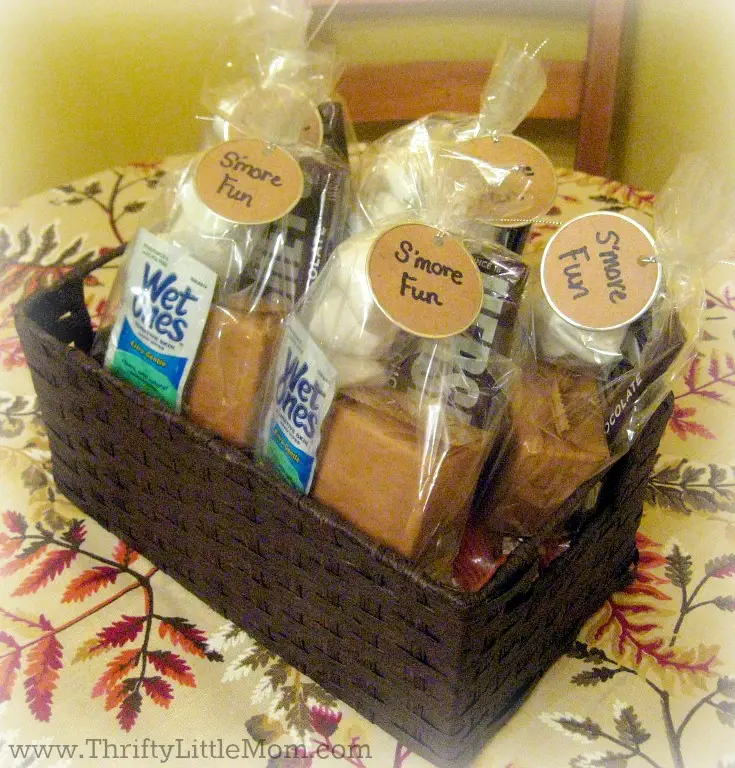 Have a smore cook off to see who can invent the best new smore recipe.
Roast some hot dogs.
Play a game of flashlight tag while you're out there.
Check out my Backyard Firepit Party post for more ideas on having fun with your family this Halloween at home.
We made this backyard fire pit for less than $60. Watch the Video Below
8. Make a Drink or Dessert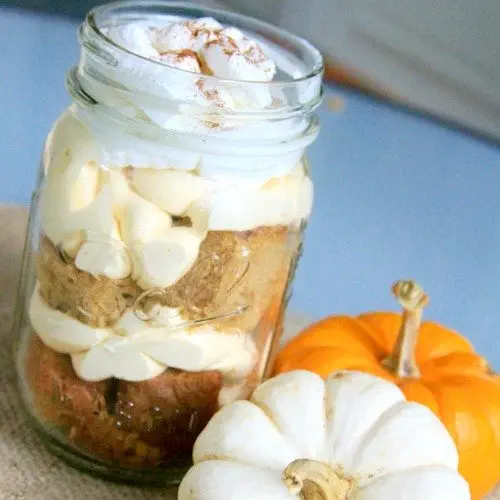 Most kids love baking stuff from scratch. Find a fun cookie recipe and work together to make them up. If you're kids aren't into the baking part, grab a few supplies so that they can decorate the cookies when they cool.
It gives them a fun activity to do while making some sweet memories together with you and your kids.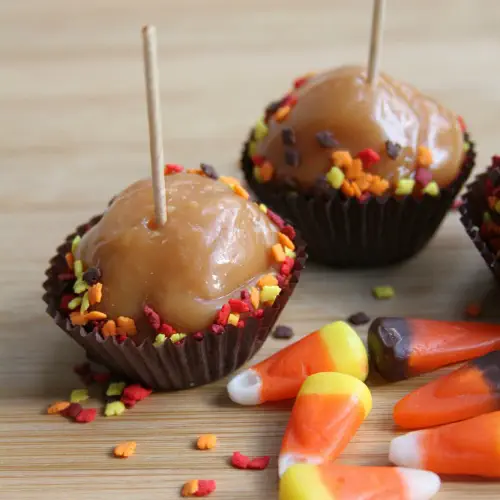 Here are some dessert ideas:
Oreo & Chocolate Pudding Dirt Recipe
Candy Apples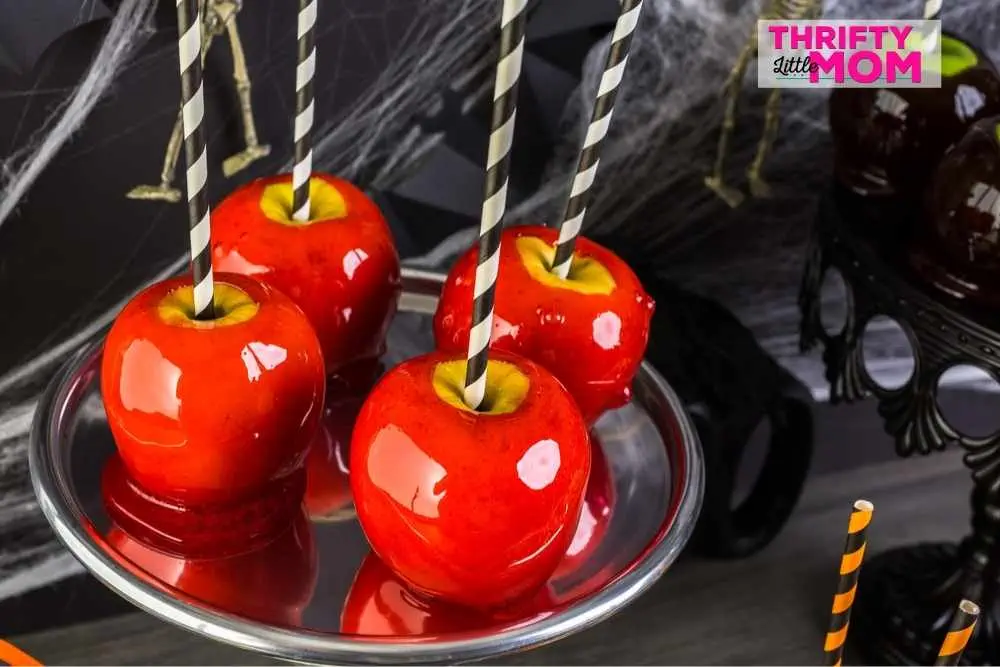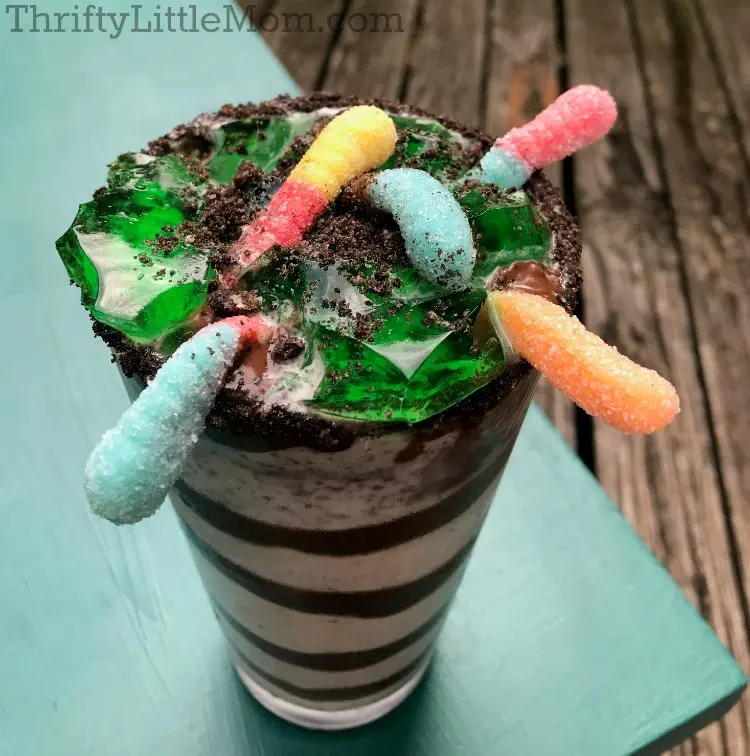 I've got 12 fun Halloween Drinks for kids that can inspire some fun for everyone!
I hope that these 5 ideas for having a great stay at home Halloween have given you some fun inspiration! Make some memories, spend some time as a family and get ready for the Holidays. Ready or not, here they come.
Related Articles
If you enjoyed this post, you might enjoy these other articles from Thrifty Little Mom.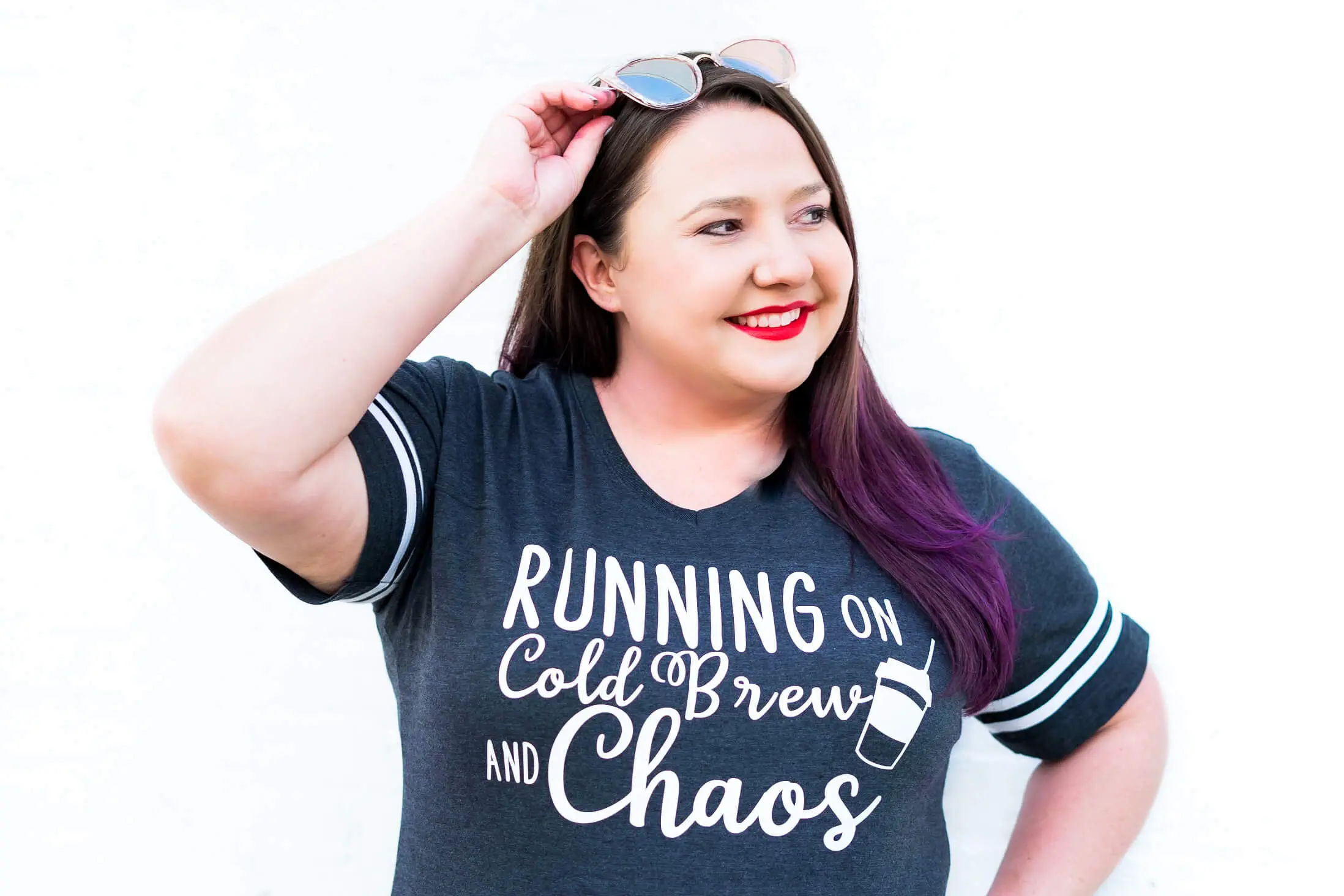 Kim Anderson is the organized chaos loving author behind the Thrifty Little Mom Blog.  She helps other people who thrive in organized chaos to stress less, remember more and feel in control of their time, money, and home. Kim is the author of: Live, Save, Spend, Repeat: The Life You Want with the Money You Have. She's been featured on Time.com, Money.com, Good Housekeeping, Women's Day, and more!