20 Halloween Props that Every Serious Yard Needs
This post contains affiliate links. As an Amazon Associate, I earn from qualifying purchases. I also earn from qualifying purchases made with other brands and programs. See my
privacy policy.
One of my favorite things about taking my kids trick or treating is going house by house and seeing just how serious the home owner is about Halloween.  To me, some of the best yards are the ones that make you think someone or something might just jump out and grab you or yards where the person just went all out with a theme.  This all starts with awesome Halloween props.
One of my hands down favorite Halloween props shop is the Dollar Tree (you can even order online).  Second is coming up with some DIY projects.  Last is going all out on things that move or are motion activated!  In this post I'm going to give you some tutorials for making the props as well as suggestions for buying the props.
Every year you can add to your Halloween prop collection of fun decorative items and year by year build the spookiest house on the block!
Here's my list of the top 20 Halloween Props Every Serious Yard Needs:
1. Webbing
Oh the stretchy webs. You can find this everywhere- in pharmacy stores and even gas stations during the season. It is probably the most important decorative item in the halloween prop arsenal.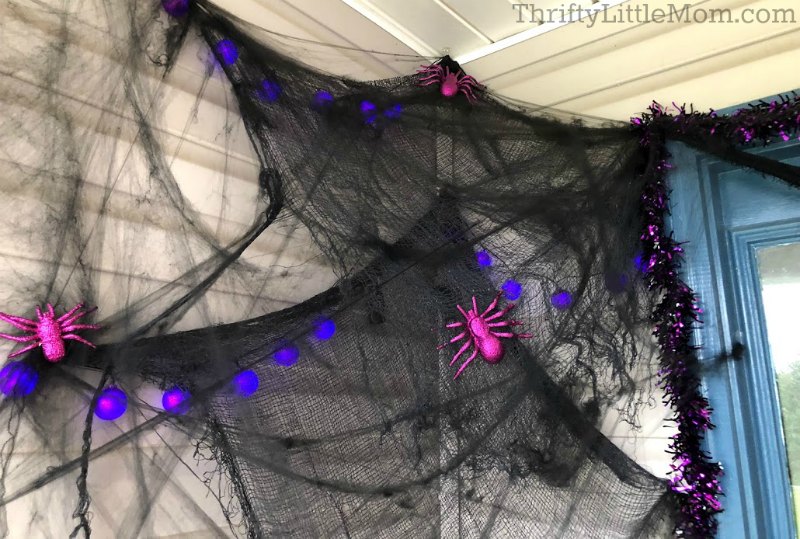 How to properly use webbing:
Cut pieces (Do not rip)
Gently stretch
Layer pieces
Use spiders to hide tacks
Where to Buy Halloween Prop Webbing:
Fun World Costumes Super Stretch Spider Web
2. Spooky Sound Machine
A sound machine is a great ambiance creator. It will help solidify the spooky or etherial feeling you are trying to create with your decorations. Most people don't consider all the stimuli when creating their Decay-rations. You can use a fun playlist or pick up a sperate machine for this effect. Make sure you bring this element into your serious Halloween yard.
Where to buy Spooky Sound Machine Halloween Prop:
3. Spooky Window Projections
One way to get super awesome decor is to set up a projector with super spooky visuals.  You can do ghosts, floating objects and even zombies trying to get out.  This creepy effect is one of my MOST FAVORITE.  In fact the creator of this tutorial also shows you how to use this for other holidays like Christmas too!
Where to Buy a Projector for Halloween Props:
This is the projector that I own from Amazon.  They usually have an add on coupon at checkout so keep an eye for that.

4. Coffins
Coffins can add a big statement to a yard or simply be incorporated as a part of a theme. Choose how you'd like to see a coffin used. Either way this will be a great prop for your serious halloween yard decorations.
"The (re)main event"

Place prop coffin in focal area
Add lighting effects to coffin
Place prop figures in and around the coffin
Drape with Halloween accessories like gauze, webbing and spiders
Add in extras like gravestones, a shovel or other skeletal pieces

Simple coffin use

Place on porch, by railing or in flower bed
Add accessories like webbing and gauze
Surround with fall themed items like pumpkins and cornstalks
Find a cute pun sign
Where to buy Coffin Halloween Props:
DIY from the hardware store.
Buy one from Morris Costumes.
Morris Costumes Coffin with Lid Wooden Look Halloween Prop
5. Skeletons & Creepy Statues
Probably second to webbing would be skeletons and skeletal pieces. These can be used in so many different fashions.  One of the best places to get super cheap, larger, skeletons these days is Dollar Tree.
How to decide on which skeleton is best for you?
A full sized posable skeleton can be used every year in different scenarios
gives you plenty of future options for creating a "character" with it
One year he's a cowboy, the next a sailor, the next a dam builder (wait, that's the plot to the song 'Highwayman')
Several small skeletons can create a large impact
You can use these to add depth to a porch scape one year and then the next year a graveyard scene.
Having several small skeletons gives you opportunities to spread out the theme too
Scary Statues:
If you've got the skeleton idea down, consider hitting up your local thrift store and taking some old ceramic decorations and turning them into super scary or creepy statues for just a few bucks.
Check out my friend April's tutorial on how to make Scary Statues. 
Where to buy Skeleton and Scary Statue Halloween Props:
I find that the Dollar Tree has some excellent skeletons each year.
Grab your scary statues from the thrift store.
Order ones you really like online from places like Amazon.
Crazy Bonez Pose-N-Stay Skeleton
6. Spiders
When I lived in Atlanta I used to drive by this huge mansion that had what would have to of been about a 10′ spider at their entry gate. It was impressive to say the least. That being said, using spiders in your decorations is paramount. This is not only because they are thematic, but they will also allow you to cover the adhesive areas, the 'oops' areas and add depth and attention to detail when using them as a layer. Spiders can also be used as a focal point for a large-scale "widow's layer" scene.
Widow's Layer-
This will work great if you are on a budget but can splurge on one item.
All you need is a lot of the inexpensive webbing.
Cover the focal area and I. MEAN. COVER.
Add 1 large spider to middle or side of web
Take inexpensive skeletal remains or full skeletons and wrap in extra webbing (add pieces of fabric if you want to create depth)
Place into web as "victims"
Easy lighting for this is a cheap blacklight that will make the webs POP!
Where to Buy Spiders for Halloween Props:
50 Inch Posable Furry Spider (Assorted Colors)
7. Black cats
Oh boy did I love me some Salem. He was pompous and fabulous. Black cats are a nice animal to pepper around the yard or porch for some added fun. There is, however, I giant inflatable black cat with a moving head that is so absolutely fabulous I couldn't stop smiling.
MAOYUE Halloween Inflatable Black Cat, 4.3 ft. Halloween Decorations Inflatable with LED Lights Halloween Indoor Outdoor Yard Garden Decorations Include Stakes and Tethers
Where to Buy Black Cats for Halloween Props:
Walmart
Online
Consider going to a thrift store and looking for cat figurines that you can paint black like in the previous tutorial I linked to on scary statues.
8. Grave stones
Gravestones are a classic Halloween prop. I love them- especially if they have puns on them! Gravestones can be used to create an overall yard theme. Make your gravestones pop by adding a textured stone spray paint, fake moss and dirt.
Where to Buy Grave Stones for Halloween Props:
Online
Party Supply Stores
Home Improvement Store
JOYIN 17" Halloween Foam RIP Graveyard Tombstones (5 Pack), Headstone Decorations and 12 Bonus Metal Stakes for Halloween Yard Decorations
9. Cauldrons
"Double, double toil and trouble, fire burn and cauldron bubble"- I am so ready to make a cool cauldron display for my yard.
Another great idea for using cauldrons for a display:
You can pick up a bunch of dollar store plastic cauldrons
paint with texture spray paint
make a pile of them like in "Harry Potter" as a beautiful and whimsical yard or porch decoration
Where to Buy Cauldron for Halloween Props:
Candy Cauldron Kettles – 1 Dozen Party Decoration Supplies by Big Mo's Toys
10. Ghosts
Ghosts are probably the most thrifty Halloween decoration out there! This simple DIY project is easy enough for kids to help with too. There are so many different ways to make these that the possibilities are endless! How many ghosts can we make?
Create a spook-tacular display of ghosts in every area:
Hanging from trees
Porch hooks
In your windows
Yard ghosts
Forum Novelties Set of 4 7ft Fabric Ghosts Halloween Hanging Decoration for Parties (4)
11. Jack-o-lanterns
This one goes without saying, but it is still important to have on the list. You can make fantastic jack-o-lanterns with actual pumpkins. BUT! You can also buy the kind that will last year after year. Look for these at your thrift stores. Consider adding LED lights to faux pumpkins to really make them pop!
If you want to make a little celebration out of the old pumpkin process, be sure you check out my post on Pumpkin Carving 101.
Department 56 Lit Jack-O-Lanterns (Set of 6)
12. Spooky Directions Sign
These direction signs are perfect for the end of a driveway or walkway. They can be homemade yard prop signs with your own personal twist to the locations. You can also grab a one that is already full of puns and classic locations ready to place in the yard and enjoy.
Amscan 190677 Giant Halloween Directional Yd. Stake, Multicolor
13. Crows
Crows are perfect for adding layers to your Halloween yard displays. They are almost poetic in their nature, reminiscent of Edgar Allen Poe. Their dark and ominous nature will create a creepy ambiance for your home.
Prextex Halloween Black Feathered Small Crows – 6 Pc Black Birds Ravens Props Décor Halloween Decorations Birds
14. Rats
"EEEEEEEEK! Get that squeaky creeper out of here!"- Unless it's your awesome halloween yard prop! Big rats, little rats, white rats, brown rats, rats with red glowing eyes and rats with big sharp teeth. There are so many styles out there to add a shiver and cringe element to your halloween decor.
2 Ugly Rat Skeletons, Great for Halloween Spooks, Gags!

Easy 99 20 Pcs Mini Simulated Mouse Model Realistic Terror Plastic Mouse Figurines Small Fake Mouse for Novelty Toy Kids' Halloween Toy Joke Prank
15. Candles
With the ideas of haunted mansions and seances, candles naturally come into the decorations list. These are much more safe to decorate with since so many are LED. They can be found in different heights, they flickers, and some even bleed! Adding candles to the Halloween props for your yard will up your production value immensely.
16. Monsters, Clowns & Props that Move
Halloween monsters like Dracula, the Creature from the Black Lagoon, and Frankenstein's Monster (to name a few) can be great centerpieces for your yard. You can create a story with an animatronic beast like a werewolf or other creepy monster that these party stores carry and frighten everyone that walks up your pathway.
The movie IT was able to make something semi-kid friendly and make it terrifying.  Don't be afraid to use creepy clowns.
If you can get the proportions right, having one of these sitting on your porch without a human behind the mask can be spectacularly spooky for every person that walks to your front door.  They don't know if it's real or fake and that tension will make your house one of the best on the block!
Here some examples of some super creepy options from Amazon.
Crawling Zombie Baby
KOBWA Halloween Crawling Baby Horror Zombie Skeleton Animated Prop Party Bar Decorations,Animated Crawling Groundbreaker Zombie Reaper Prop,nimated Crawling Human Zombie Torso Prop Decoration
Crazy Clowns
Seasonal Visions Animated Crouching Clown Prop
– Not gonna lie, this whole thing here is terrifying. 
Possibly because he's so low to the ground…
Twitching Clown Animated Halloween Prop Animated Lifesize Poseable Haunted House
– This one seems pretty scary too.
17. Fog
Its one thing to have a great halloween display, its another to create a full ambient experience. Adding a fog machine to a graveyard scene or a cauldron is absolutely mesmerizing. You can pick one of these up to go with that sound machine. The people that will stop in awe with astound you!
Where to buy a fog machine Halloween Prop:
Halloween Fog Machine – Fansteck Professional Wireless Remote Control Portable Smoke Machine for Holidays Parties Weddings – Quick Generation of Huge Fog 2000 CFM, with Fuse Protection – Metal Black
18. Eyeballs
An easy and inexpensive way to decorate is with a bulk bag of eyeballs. These can be found in large packs at most dollar stores and can be utilized in many different decoration techniques. I love seeing them used on wreaths at the front door.
ROSENICE Halloween Eyes Scary Eyes 8 Hollow Plastic Eyeball Halloween Horror Props
19. Witches
One must always find a way to incorporate a witch into their serious halloween decorations. Whether it is the legs, the hat, or the silhouette, there should be a nod to this staple halloween character. I personally love when I see the legs sticking out from underneath a house. This small touch of story reference always makes people smile.
Where to buy witch Halloween Props:
Amazon
Party Supply Store
Kangaroo 18″ Wicked Witch Legs, Halloween Decor
20. Lighting
While this is the last on our list, it may be the most important. Without proper lighting, this season will cast a shadow on all your well done decorations. Here are some lighting ideas:
LED outdoor battery operated
LED Tea lights
House projector lighting
Lanterns
Solar powered ground lighting
Flickering Edison bulbs
Black lights
Where to buy Halloween Prop Lights:
Walmart
Target
Dollar Tree
Home Improvement Stores
Amazon
Good Tidings Flicker Flame Edison Light Bulbs Halloween Lights
Other Spooky DIY Ideas:
These creepy tentacles aren't a "must have", but they are pretty awesome!
DIY Haunted Halloween Statues (From the Thrift Store)
Want to see one of the best decorated houses in America?
Look no further than the Halloween Mansion in New Orleans, LA.
I hope this list helps you decide on what Halloween props you'd want if you're going to be serious about your yard. Have fun and Happy Halloween!

5 Ideas for a memorable Stay at Home Halloween
How to Make an Edgar Allen Poe Inspired Door Wreath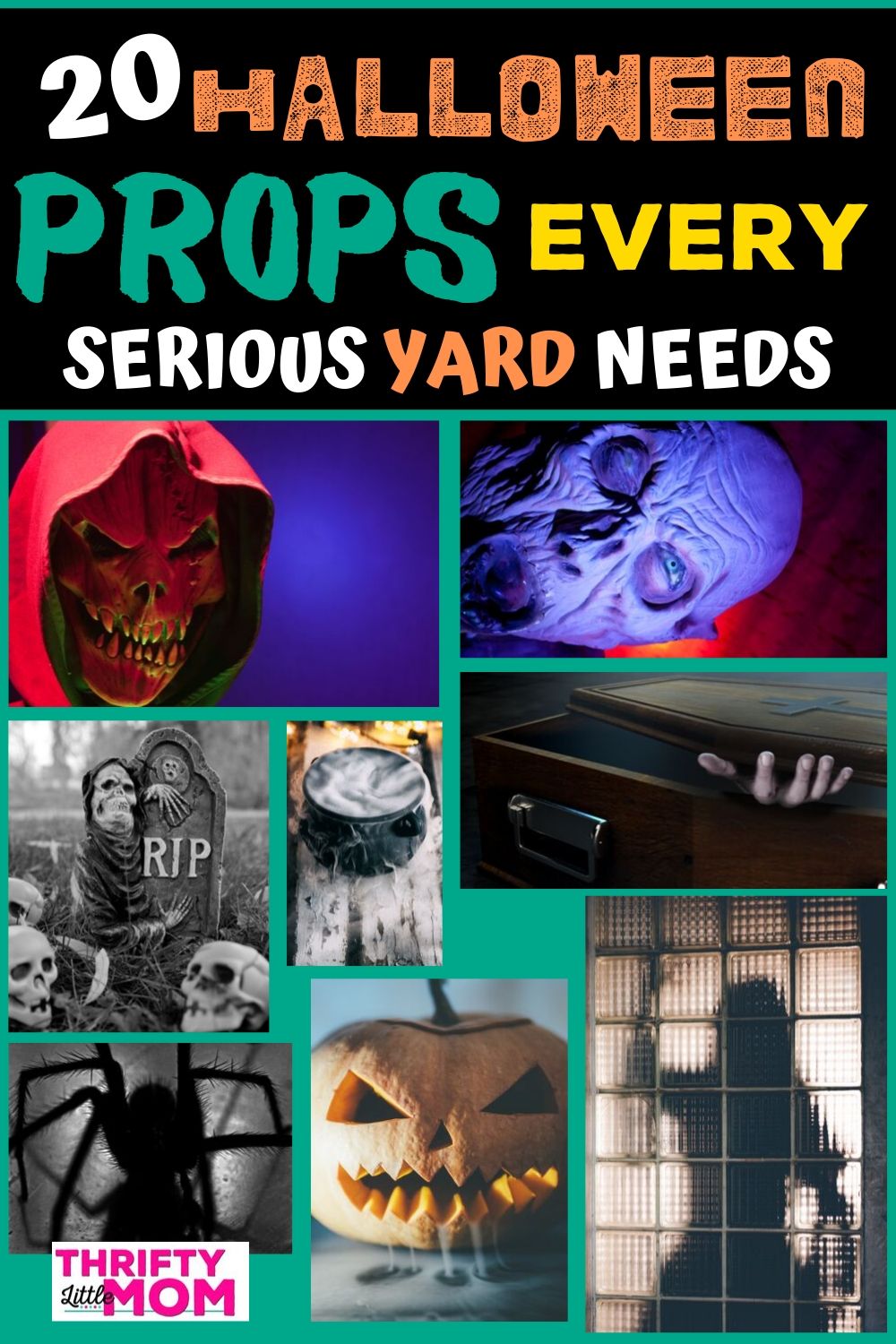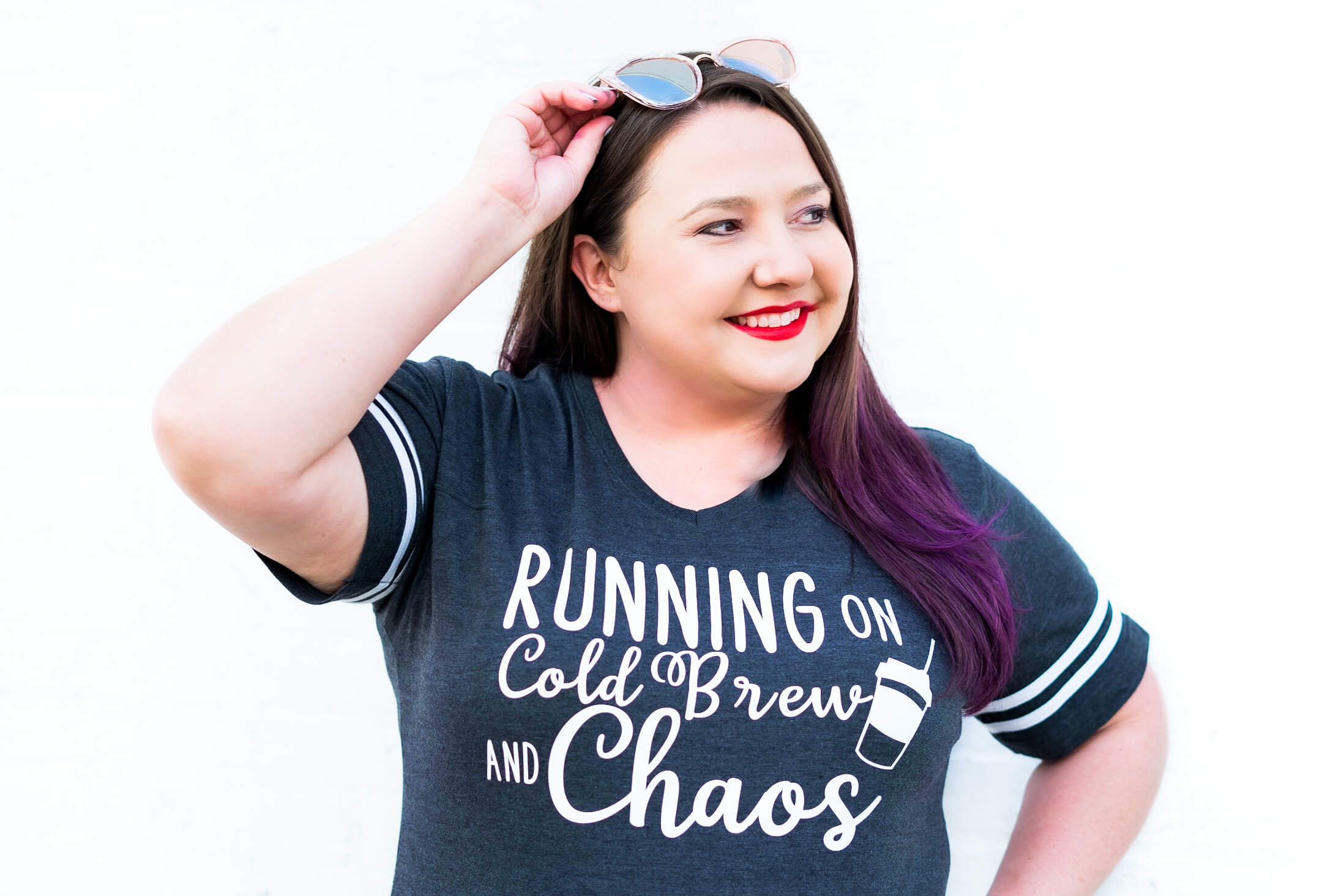 Kim Anderson is the organized chaos loving author behind the Thrifty Little Mom Blog.  She helps other people who thrive in organized chaos to stress less, remember more and feel in control of their time, money, and home. Kim is the author of: Live, Save, Spend, Repeat: The Life You Want with the Money You Have. She's been featured on Time.com, Money.com, Good Housekeeping, Women's Day, and more!
Summary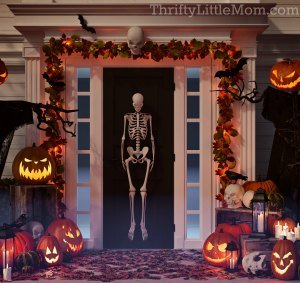 Article Name
20 Halloween Props Every Serious Yard Needs
Description
If you love Halloween and take this holiday as serious as the Griswalds take Christmas, then make sure you check out this list of must-have yard decorations for new inspiration for your spooky yard.
Author