Plan Your Perfect Valentine's Evening at Home
This post contains affiliate links. As an Amazon Associate, I earn from qualifying purchases. I also earn from qualifying purchases made with other brands and programs. See my
privacy policy.
Awe Valentine's Day!  What's not to love?  Chocolates, dinner, flowers and sweet lovin'.
Let's get real.  Your husband will forget until a co-worker reminds him so he'll hit up the drug store on the way home.  He'll buy you candy which is perfect timing because you just gave up your January dieting goals a solid week ago.  Then you'll drop the kids with sitter, get stuck in traffic, start a snarky argument in the car, go out to dinner without a reservation and wait 2 hours to be seated.  You'll eat way to much food because hey- it's a special occasion- only to return home stuffed and exhausted. You'll both finish off the box of candy while watching a few episodes of your favorite show on Netflix and fall asleep on the couch as the free dinner rolls from the restaurant put you both in a carb induced coma.  Oh, the romance of married life!
This year I encourage you to attempt a perfectly planned stay at home Valentine's Day.  I'm here to help you make it success.  Not only will it be less stressful and more fun, it will be less expensive.  When you are done with this plan, you might just have some energy and cash left over at the end of your date night.
Here's how to plan your perfect Valentine's evening at home.
Create the Atmosphere-
Don't just eat at your normal kitchen table.  Set up a table on the back porch with candles or move your table to a new place.  Make this seem different from the norm. Consider grabbing some white Christmas lights from storage and hanging them. Pull out some mason jars, add a tea light candle and you're on your way!
Create A Playlist
If you've got your special song or any other songs that stir up your nostalgic memories of dating or your wedding, put it on a playlist and let it play in the background.
Plan a Light Romantic Dinner
Appetizer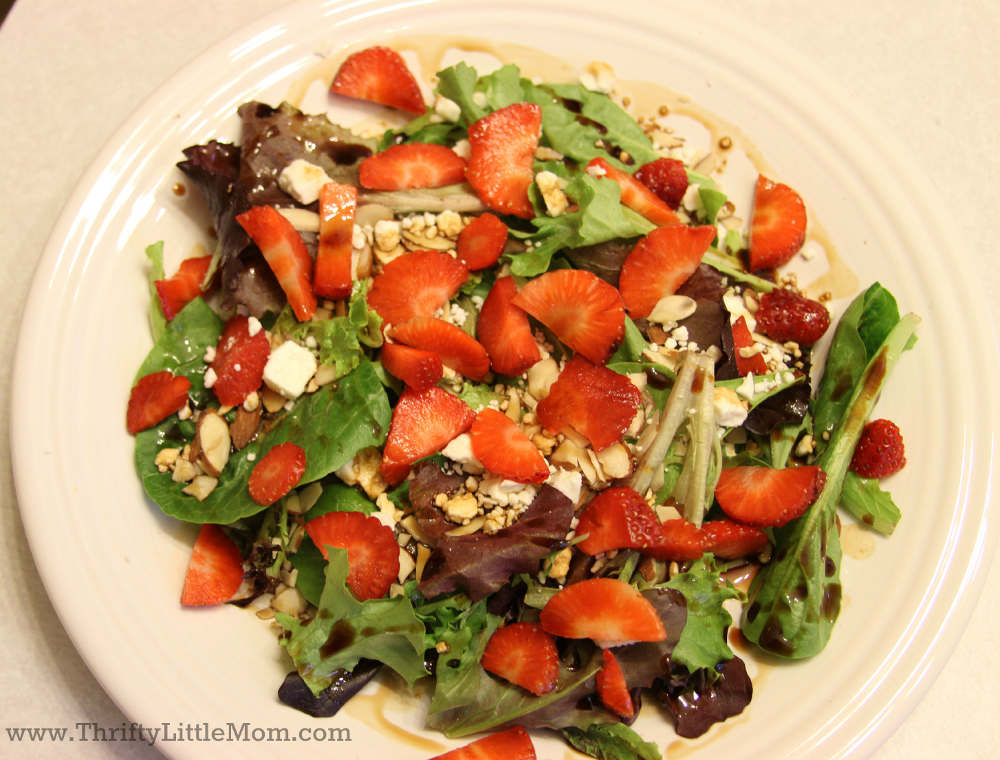 Here is the recipe for my Strawberry Feta Mixed Greens Salad.
Your spouse will think you are eating a fancy salad!  The balsamic dressing makes this very light and refreshing with a powerful punch of flavor.  Make each person's serving in a small salad bowl.
Main Course
Chicken Parmesan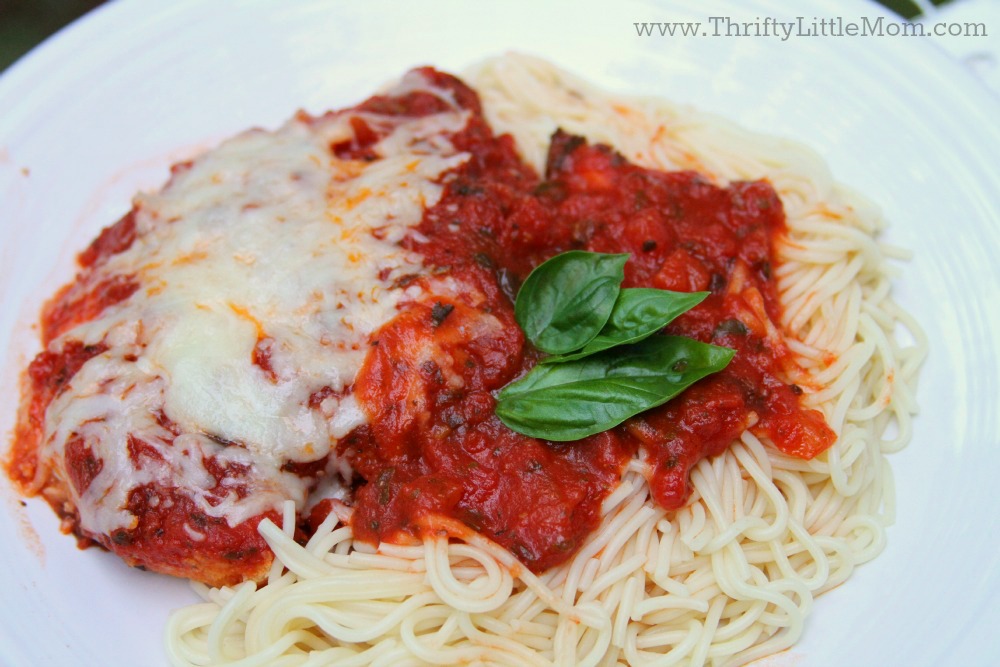 This is our go-to Valentine's Day food because it was what I made my husband (then boyfriend) on our first Valentine's Day when we were 18.  It's tradition but it's also a super easy recipe to make that always tastes great and it's fancy.  Here's how I make my own perfect Chicken Parmesan at home!
I typically run down to my local World Market store and grab a bag of heart shaped pasta to serve on the side, just for fun!  Keep your serving size small so you have room for dessert!
Dessert Ideas
For the Chocolate Lover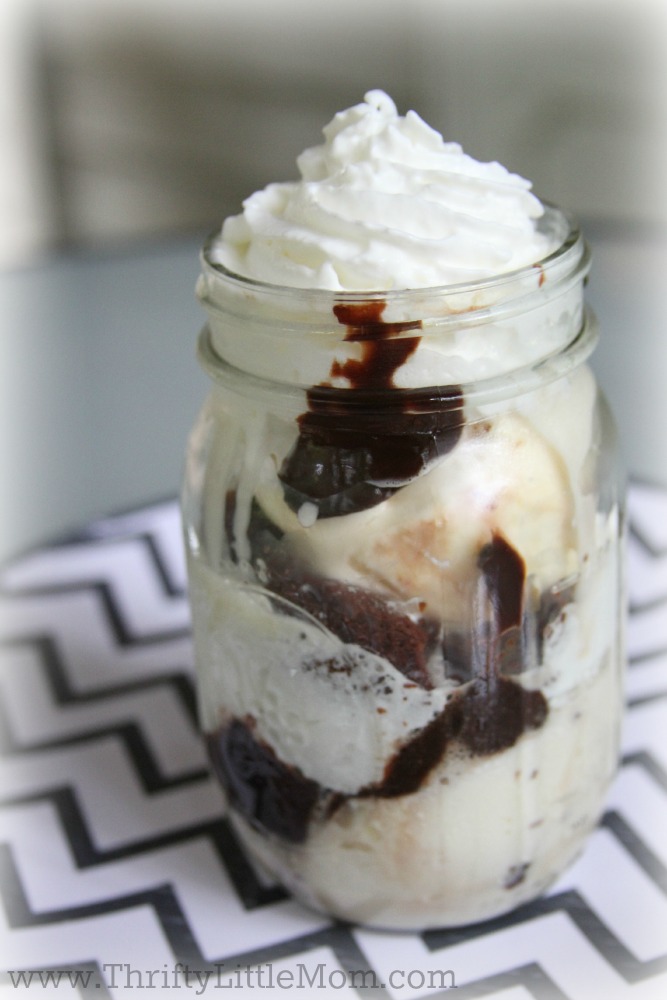 If you love those ice-cream covered death by chocolate lava brownies at the restaurants you should try out my Hot Fudge Single Serve Brownie Sundae recipe!  It's amazing.  It is very rich, so it would be good if you shared.
For the Fruit Cobbler Dessert Lover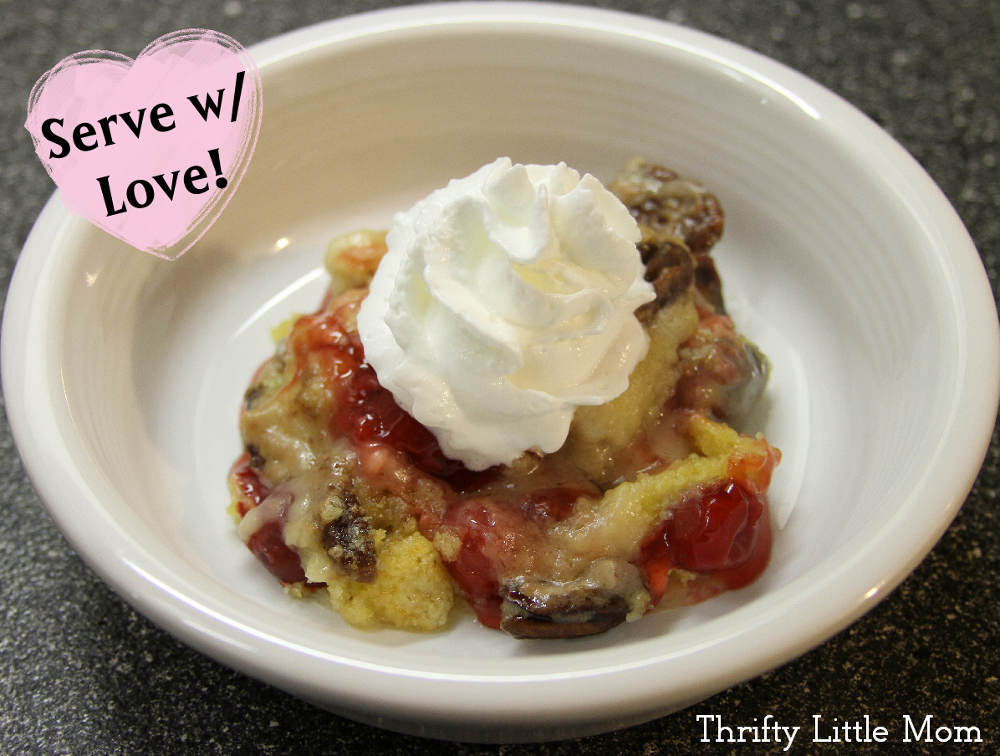 My grandma's Cherry Crunch Cake recipe is my go-to dessert every Valentine's Day because my husband loves this stuff. It's one of those "crack" kind of desserts where it's super addictive.
It doesn't require any mixing or stirring and you can prep it to bake in about 5 minutes flat.
 Take a Stroll
After dinner is over, go ahead and take a light stroll down the street or around the block.  Work off some of that dinner food while holding hands and talking about life and the future.  Maybe even think up your favorite memories of each other.
Stay-In Movie
Many of these movies you can rent and stream online for $3 or less.  The images below are movies from Amazon.com.
Dan in Real Life- This is one of my all-time favorite romantic movies.  If you are a fan of Steve Carell you will love this movie.  It's tender, romantic and has a light-hearted sense of comedy.  It's about a writer who's wife passed away and he is raising 3 daughters on his own.  I highly recommend it!

Pretty In Pink- If you were an 80's kid or just loved the 80's this is a great throw back movie to enjoy.  It's got love, friendship and reminds you that everyone gets old so you better enjoy these moments you have!

The Princess Bride- That's all I need to say.

Pride & Prejudice- Leave it to old Jane Austen to stir a woman's heart.  It's totally Romeo & Juliet tension with a happily ever after ending.

Sense & Sensibility- The 1995 version with Kate Winslet.  It's fun to see Professor Severus Snape from the Harry Potter movie series as a loving, lovable character.

Board Games- For the Geeky Couples
My husband and I are kind of geeks and we love to play board games.  I like board games because unlike with movies, you can talk, connect and are checked in during a board game.  We recently found a whole line of strategic board games for two people.  Here are some you might like if you are into strategic board games already!

You can easily have a thrifty, enjoyable Valentine's Day at home without the traffic, the stress, the gluttony and fatigue.  Make this your most romantic and memorable Valentine's Day yet!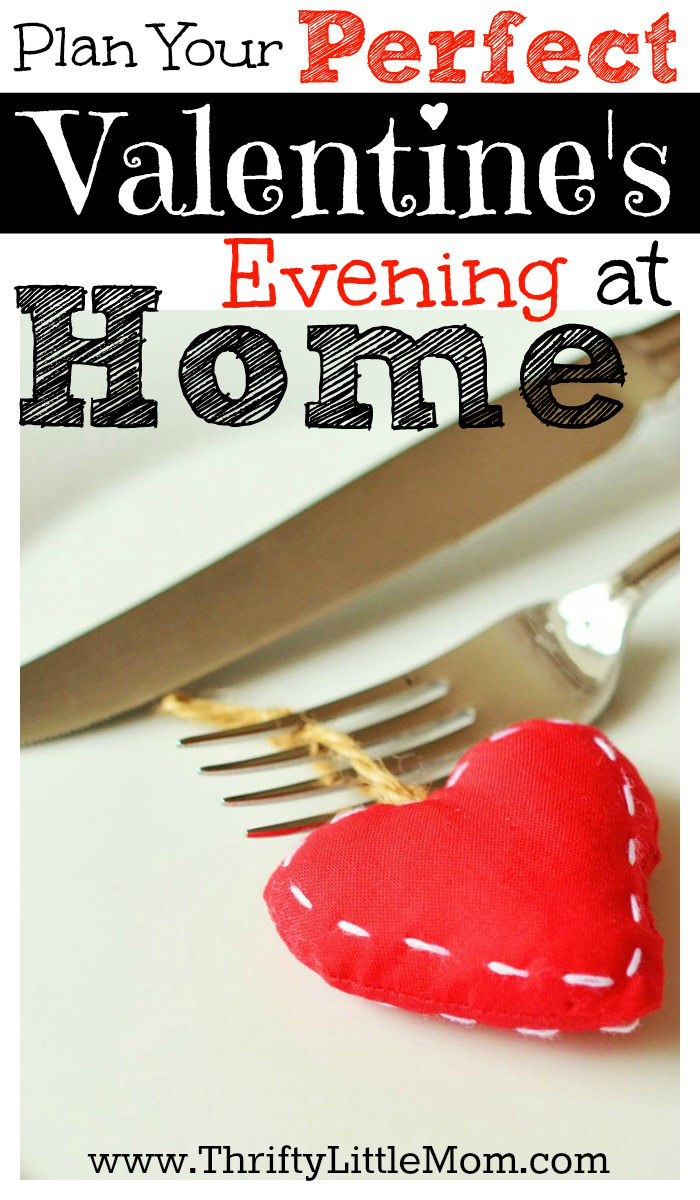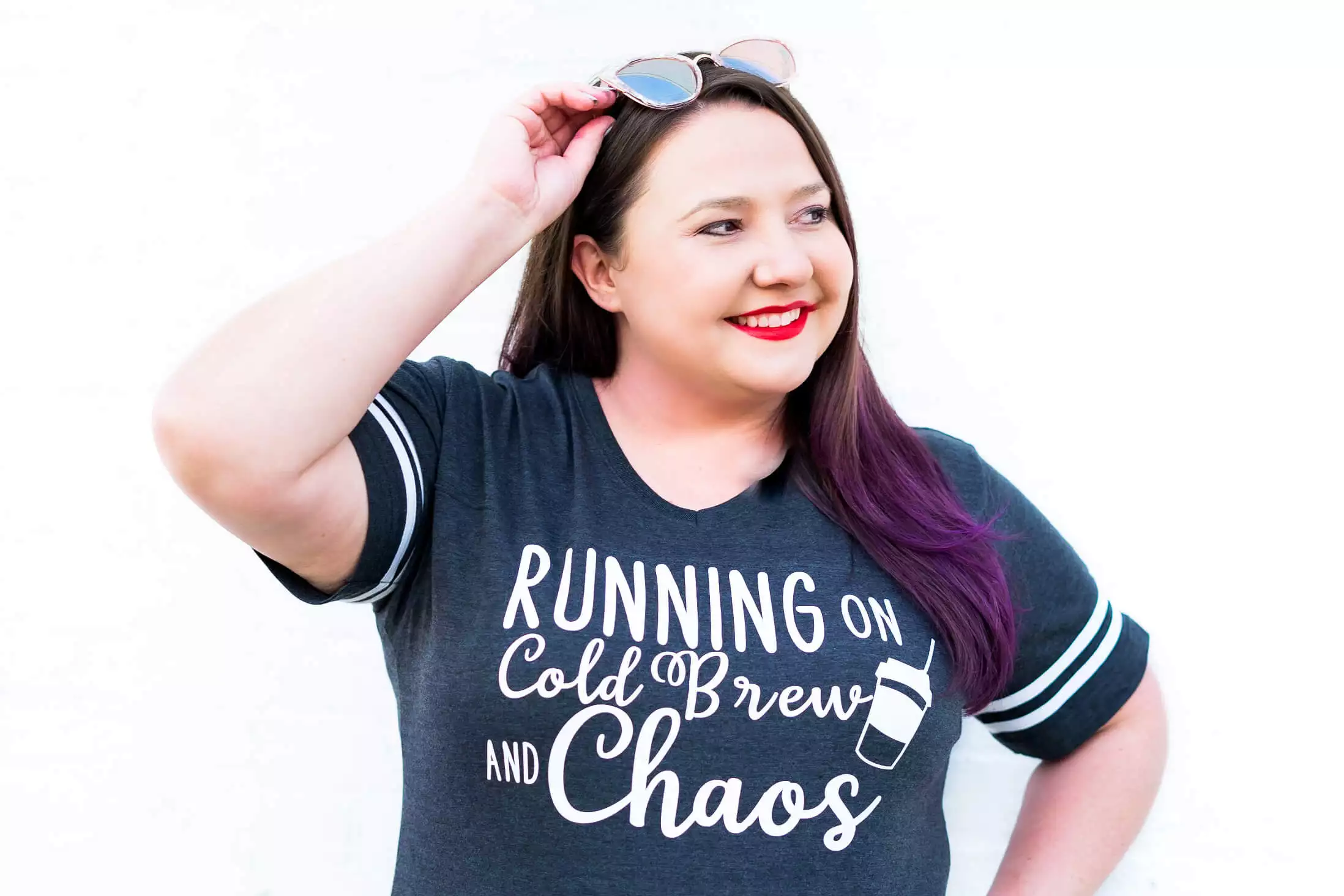 Kim Anderson is the organized chaos loving author behind the Thrifty Little Mom Blog.  She helps other people who thrive in organized chaos to stress less, remember more and feel in control of their time, money, and home. Kim is the author of: Live, Save, Spend, Repeat: The Life You Want with the Money You Have. She's been featured on Time.com, Money.com, Good Housekeeping, Women's Day, and more!