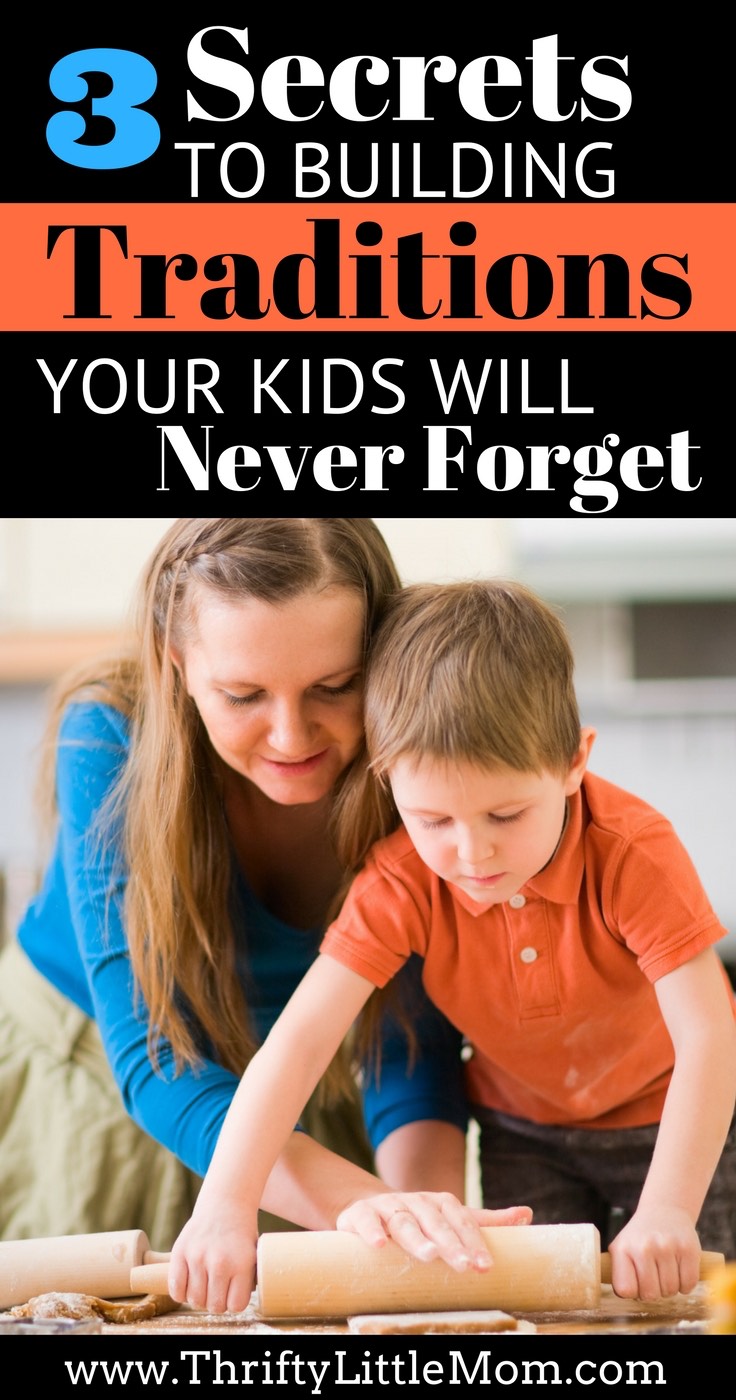 I don't know about you but every year I try to be more and more intentional about doing fun holiday themed activities with my kids.  Life can get so full time of year that if I'm not intentional by putting the supplies out on the counter where I can see them or putting the activity on my calendar, I totally forget about it! What about when you do remember and somehow the activity NEVER comes out quit like you imagined?  Today I want to encourage you with a lesson that I learned the hard way about how to maximize time with your kids even when you feel totally overwhelmed or a situation doesn't go as planned.  From this I learned 3 secrets to building traditions your kids will never forget.  Our story begins with our annual apple picking tradition…
Here's how the day went:
The weather outside that day was perfect. Typically, apple picking has been an annual tradition for just me and my son. With just the two of us, the event was always pretty simple.  So even though I used to struggle with making sure I had everything together for our adventure, after years of these trips, I'd mastered apple picking packing and time management.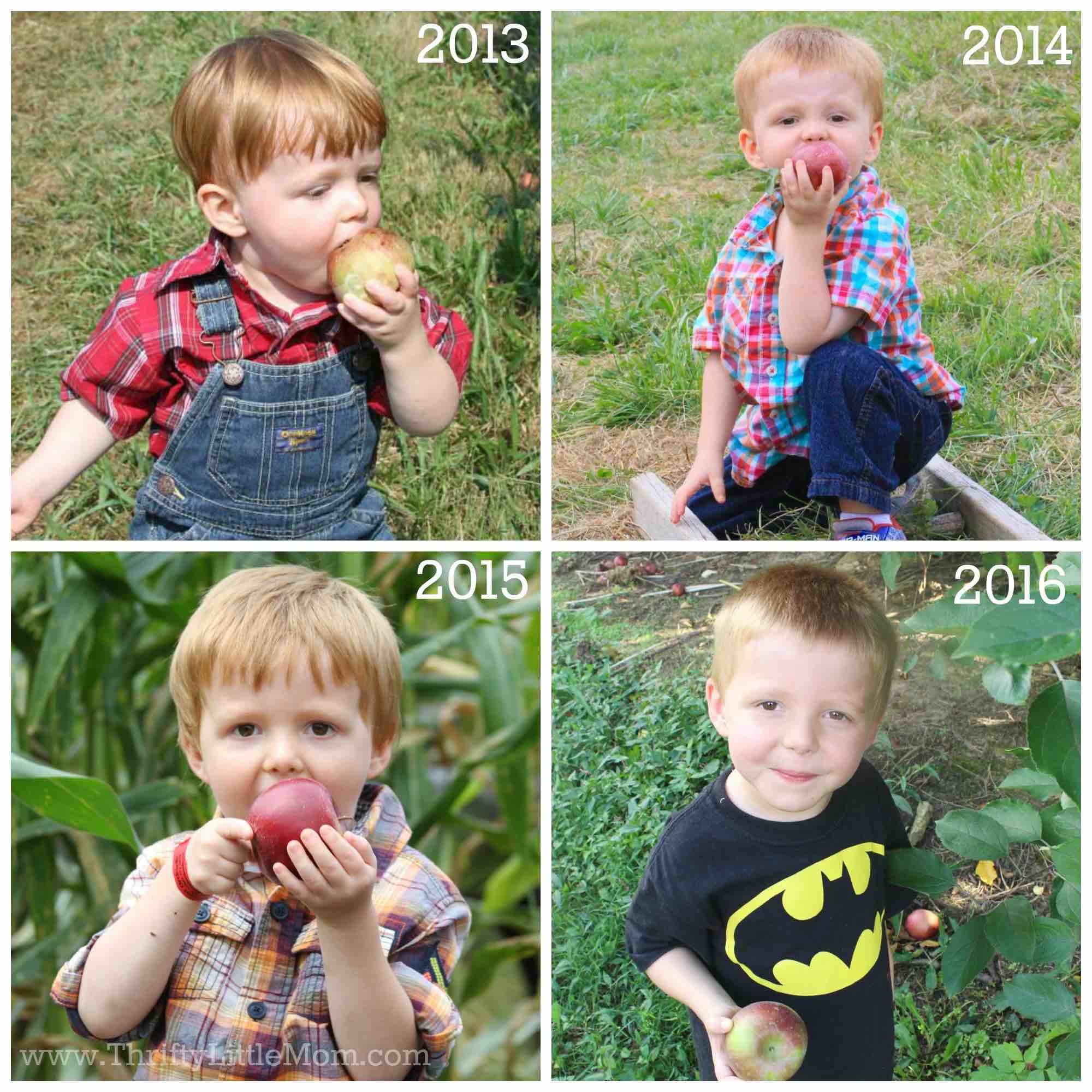 But this year was different. This year, we brought along my husband (Cressel) and our 2 month old twin baby girls. This was our first official family outing with the twins.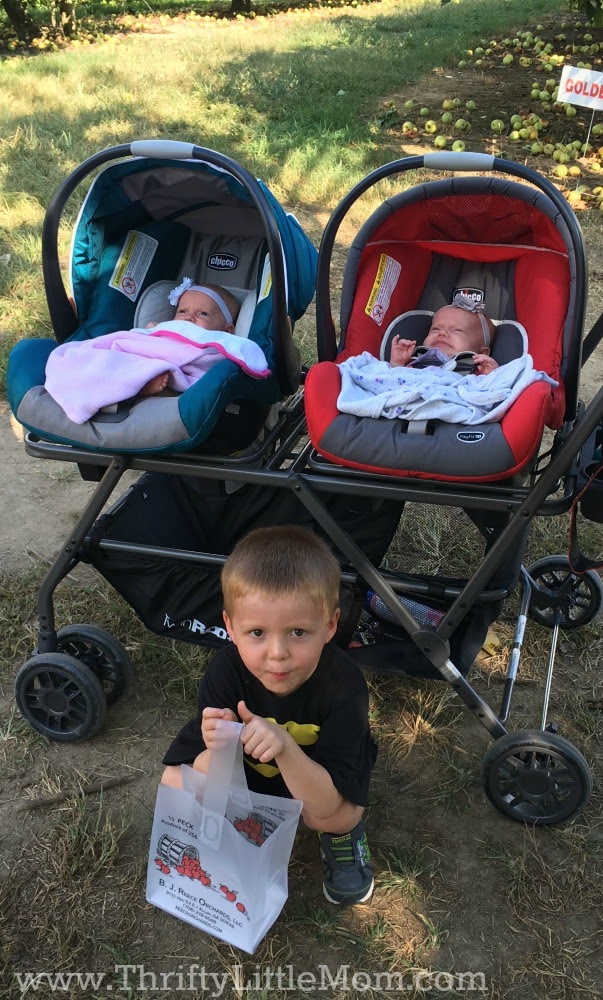 I did EVERYTHING I could think of to prepare for this one event. I tried to have ALL my bases covered.  I made checklists.  I changed diapers, I fed babies on their schedule and packed the diaper bag with everything we could possibly need!
We loaded up our 3 kids in the back seat of my Honda Accord. As I sipped my pumpkin spice latte, enjoying the gorgeous views and fresh mountain air, I could see out of the corner of my eye that Cressel was oblivious. His full attention on his cell phone, dealing with some kind of email. I tried in subtle ways to help him focus on the here and now. When he FINALLY put the phone down I was fighting back irritation.
After driving awhile, we got to the orchard and set out into the vast rows of trees. I didn't think we would need the diaper bag for the 15 minutes we would be out there so I left it behind. We weaved our way back into some great apple picking spots, navigating uneven terrain with what I like to call the twins "Escalade" stroller (this Joovy Twin Roo+ Car Seat Stroller
 is awesome but it's ridiculously huge!).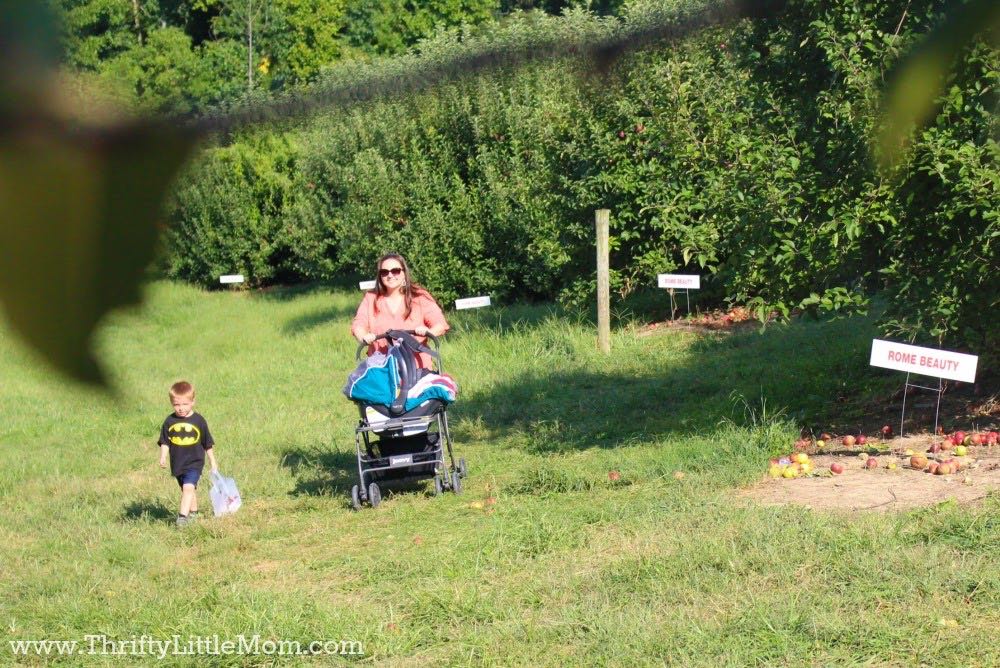 The Not So Perfect Picture…
My husband found the perfect spot for a family picture, set up the tripod, got the lighting just right and then we ran to grab the babies while they were still happy to take the picture. Being that they are identical, I went to great lengths to make sure they had super cute matchy matchy outfits on. I grabbed one baby while my husband grabbed the other.
As we walked to our places my husband commented on how extremely sweaty his baby was and I knew instantly that the fear that had plagued me all day had come to fruition. It was a baby diaper explosion! The smell was terrible.
My husband began marching his way back to the car to get the diaper bag. Suddenly he stopped, turned around, came back and said- "You know what? Let's get this picture." And we did. With Cressel holding his baby slightly away from his clothes, we took our family picture with the girls in perfectly matching outfits.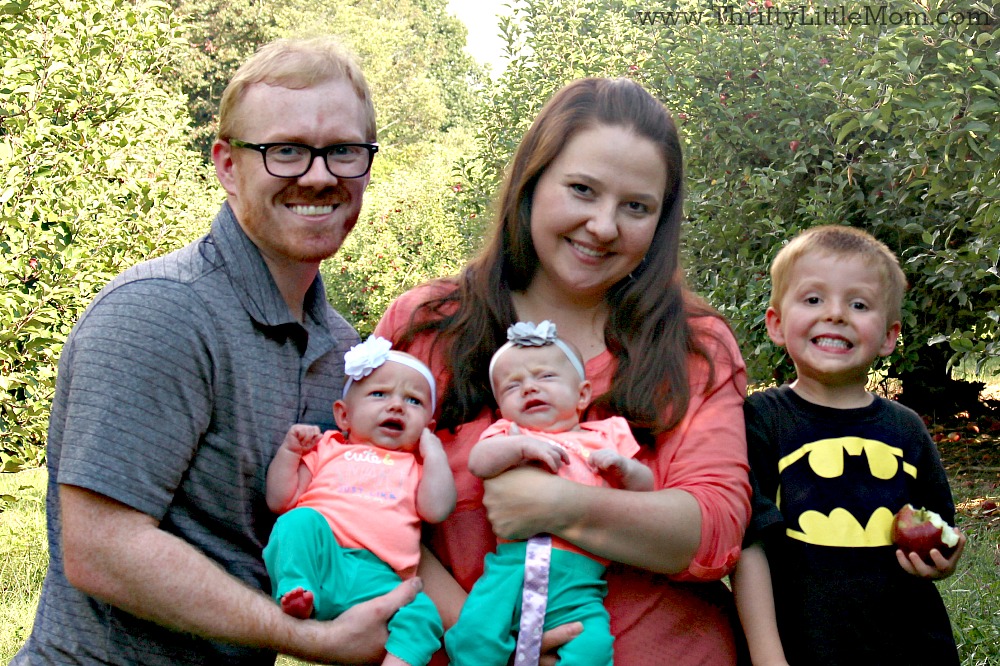 But wait- it get's better! (Insert sarcasm here)…
Once pictures were taken we loaded everything up and started walking back through the orchard to the car. While taking the picture, I had put my new iPhone in the stroller pocket. I intended to grab it but my husband had already taken off through the trees with the stroller.
I jogged up behind him just in time to hear him say, "You know you really shouldn't leave your phone on the stroller like this because it could fall off and break!"
So I said, "Yeah can you please stop for a second so I can grab it?"
And just as the words were coming out of my mouth, the stroller had gotten stuck on something so my husband gave it one good push! And I watched in horror as my phone bumped, bounced and landed FACE DOWN on the ONLY ROCK IN THE ENTIRE FREAKING ORCHARD. My heart sank.
As I picked it up, there it was- the massive crack running the width of the screen. I was on the verge of tears. My husband had no idea that it had fallen off and was way ahead of me now. What a terrible, horrible, no good, very bad day….
A Woman Scorned:
All I wanted to do was chase my husband down in that orchard and tell him what a jerk he was. But I still had a diaper situation to take care of. And just ahead of me was a little 4 year old that was skipping and jumping happily in the great outdoors. So I chose to keep my mouth shut.

In my walk alone back to the car I genuinely prayed that God would help me to keep my frustration in check and in that moment He reminded me of a scripture:
Matthew 6:19-21- Do not lay up for yourselves treasures on earth, where moth and rust destroy and where thieves break in and steal, but lay up for yourselves treasures in heaven, where neither moth nor rust destroys and where thieves do not break in and steal. For where your treasure is, there your heart will be also. (ESV)
That last part really stuck. My focus was on all that was going wrong. My focus was on my treasured iPhone being cosmetically broken. And in the midst of this anger I was MISSING OUT. I was letting a tangible thing distract me from something I can never get back- the joy filled giggles and youthful wonder of a 4 year old little boy. That phone can be replaced but time cannot.
I was caught up in making my tradition perfect instead of enjoying the beauty in the imperfection of it all.
3 Secrets to Enjoying Your Not So Perfect Life…
Embrace imperfection- Friend, let us embrace that life isn't Pinterest perfect. That the joys of our lives our found in the messy, imperfect, sweet experiences of this life. And we only get one shot at each of them. Once the moment passes, it's gone forever.
Pursue tradition with passion- So as you head into this season of holidays, I encourage you to pursue traditions with passion. The secret to creating traditions your kids with cherish is to plan for them, make time for them and actually enjoy them no matter how they turn out in our chronically disorganized lives. My husband saw that urgency while in the apple orchard. He made the choice to take the picture despite the unfortunate situation and now we have that memory to look back on and LAUGH about.
Make a choice to be happy even when things aren't going as planned.  Kids can sense stress.  They know when things aren't right.  That underlying attitude from parents will have children worried, stressed out and missing the fun of the event you put together in the first place!  If you're getting upset, take a break, breathe, leave the scene and come back when you feel calm.
The blessing is in the moment. It's in the ugly pumpkins that don't come out just right. In the cookies with crooked faces. In the moments your child snuggles close even with icing all over their face. Let's not waste a single, precious second on stuff that just…doesn't…matter...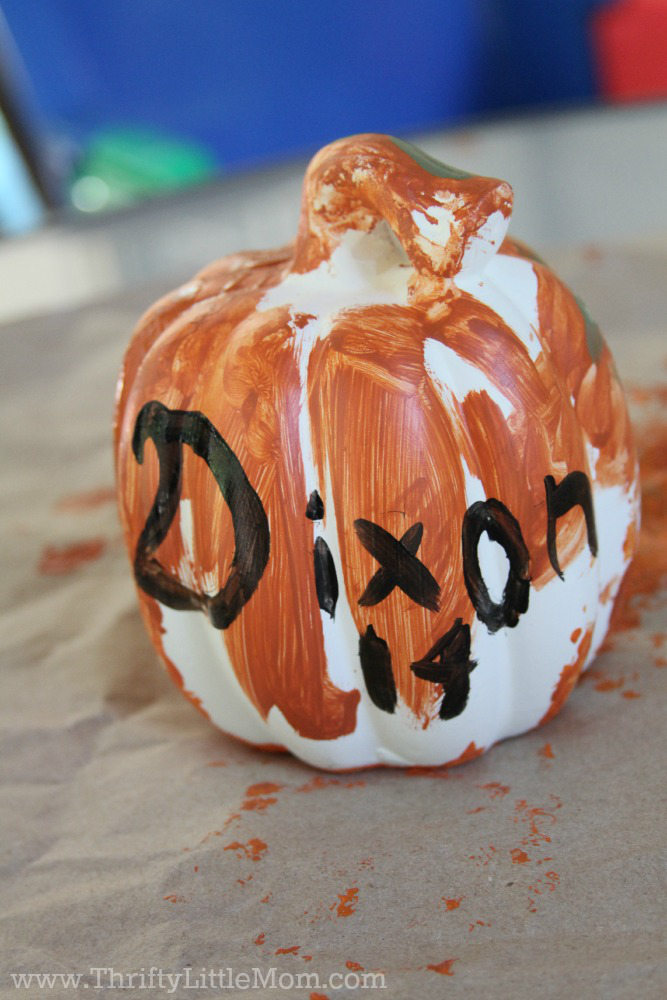 Despite some of the initial challenges we face, these traditions are worth it. They are us stopping in the rush to be intentional about time with our loved ones- which is precious.
Let us give our children smiles and snuggles instead of stress and let-downs to remember.
I'd love to hear about your favorite family traditions for fall and winter? Please reply and let me know what special things you do with your family that make the season more fun and memorable even if they are perfectly imperfect.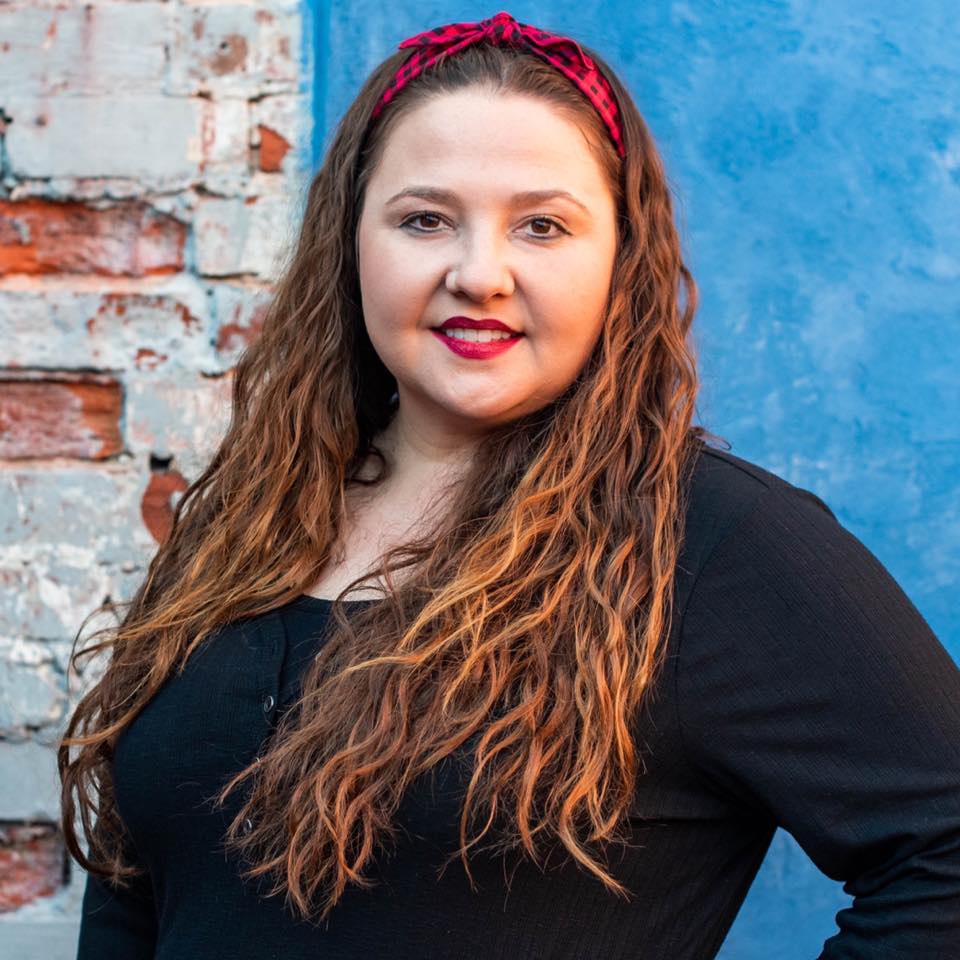 Kim's is the party planning, cupcake loving, celebration catalyst behind the Thrifty Little Mom Blog. Kim was a pro event planner for over 7 years before she became a full-time blogger. Kim is the author of: Live, Save, Spend, Repeat: The Life You Want with the Money You Have. She's been featured on Time.com, Money.com, Good Housekeeping, Women's Day and more! Kim aims to inspire you to create parties, celebrations and gatherings that everyone loves!