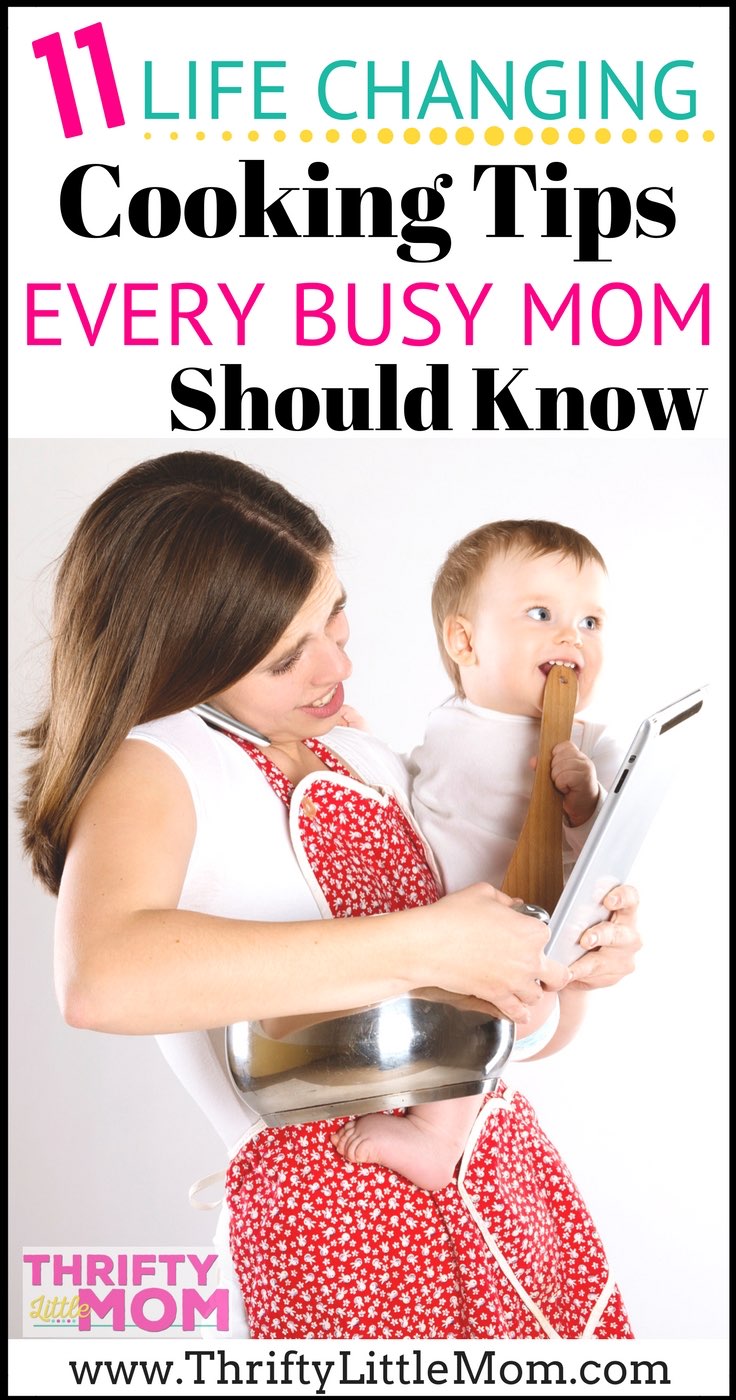 We are busy moms.  Dinner can be stressful.  But did you know that you can be an amazing home cook and it doesn't have to take you hours in the kitchen to have your people begging for more?
I'm living proof it can happen.  I had to learn these shortcuts as soon as I found out I was having twins and our family of 3 was going to 5 overnight.  I enjoy cooking but I hate when a recipe takes more than 30 minutes.  So, I want to teach you the  secrets to feeding your family in 15 minutes and it actually tasting great- every time!  Plus don't we all want the awesome feeling when YOUR PEOPLE empty their plates and request seconds?  Heck YEAH!
Trust me, you don't need to be the next Food Network Star to be a good cook!  Here are my 11 life changing cooking tips every busy mom should know.
Tip #1- Invest in Decent Cookware
I am NOT asking you to go to a department store for a new set of pots, pans, cookware and utensils because overpriced metal isn't the secret to you cooking faster or better.
But you do need some basic items to help cooking go smoothly around your house.  Part of the problem could simply be your pans suck!  When your pans suck, your food doesn't cook right and you can easily burn, scorch or unevenly cook your food.
The best places to buy quality pan sets is a discount retailer like Ross, Marshalls or TJ MAXX because they will have brands like TFAL, Calphlon & even some of the Food Network lines for between $10 and $25.
Here is the list of cookware I think every cook should own:
1.Non Stick Sauce Pot
These perfect cooking rice and sauces in.

2. Small & Medium Non-stick Skillet
3. Slow Cooker
Slow cookers may take hours to cook with but the prep is usually done in under 15 minutes because you are simply dumping all the ingredients in the pot and letting the cooker do it's magic.
A thrifty option is this Hamilton Beach 33452 Shimmer Finish Slow Cooker, Silver, 5 quart.  You can get great deals on slow cookers around the Holidays and Black Friday too!
Basic slow cookers with low, high and warm knob settings are the thriftiest.  If you want advanced settings like built in timers, buttons and such the price goes up from there.
Grab some slow cooker liner bags like these Reynolds Slow Cooker Liners, 4-Count (Pack of 4) (so cleaning isn't such a pain!)
If you don't want to use liner bags you can also line the bottom of the slow cooker with tin foil but it doesn't work as well.
Remember- I HATE WASHING DISHES and cleaning slow cookers without some kind of liner SUCKS.
I have also found that cooking on the low setting for longer makes the food come out perfectly tender almost every time.

4. Basic Cutting Tools
Knife Set- Again you can get a thrifty pack of decent knives from Ross, TJ MAXX or Marshalls.
Kitchen Shears are also known as chicken scissors around our house.  These make cutting up chicken breasts and other meat super fast and easy.

This is my most favorite kitchen tool!
I HATE handling raw meat and keeps me from having to touch the meat to cut it up.

Use a fork to hold the meat over your pan and then just cut off strips of meat with the scissors!

No more fighting with cutting up tendons, fat or hard to cut meat!
If you don't have one of these- go get one like right now.  I promise you'll thank me later!
Tip #2- Always make a Plan
If you know exaclty what you are planning on cooking before 4 pm everyday, you are setting yourself up for success rather than stress.
Sit down the day before you go grocery shopping each week and make a plan for what you will cook each day and make your grocery list from those plans.  That way at 4 pm you aren't staring into your pantry or freezer trying to figure out what to make for dinner.
If it involves a crock pot, be sure to set a reminder on your phone to put all your ingredients in the pot early in the day so it's ready at dinner time!
No excuses- You can snag my Free Printable Weekly Menu Planning Kit here.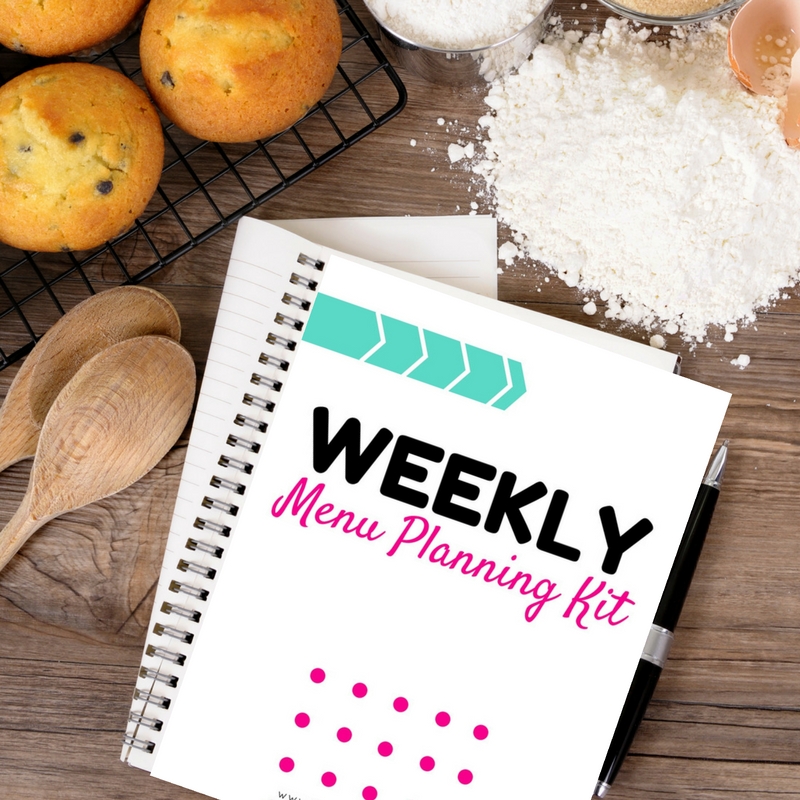 Tip #3- Used Canned Chicken & Fish-
Okay don't freak out.  Canned chicken is not the same thing as canned SPAM.  If you are short on time, canned chicken can provide your meal with a flavorful and delicious dose of protein!  It's a super fast, thrifty way to get dinner on the table in 15 minutes!  I use it anytime a recipe calls for shredded chicken because it's just too easy to use!
If sodium is a concern, consider rinsing your chicken in a colander before your add it to your recipe.
I also love canned tuna and salmon!  These are easy to cook with because they are already fully cooked!  Now you can cook with fish and be confident about it!
Tip #4 – Cook With Soups-
If you want to be an awesome home cook here are 3 soups you should ALWAYS have in your cabinet.
Cream of Chicken
Cream of Mushroom
Cream of Broccoli
If you've got chicken, rice and a frozen veggie you can mix them all together, pour this soup on top, pop it in the oven to bake and your family is gonna love it's hearty and creamy flavor.
Tip #5- Cook Rice & Veggies in Broths-
If you want to be an amazing home cook, you should always have these broths in your cabinet:
Chicken Broth
Beef Broth
If you replace the water with broth when you cook rice, you INSTANTLY make the rice taste AMAZING!
If you cook your frozen, fresh or canned vegetables in broth, all the blandness is eliminated!
Tip #6- Cook with Pre-made Sauces-
Pre-made cooking sauces are the heartbeat of the 15 minute amazing home cook!  These little additions can take any recipe from tasteless to drool worthy in seconds.
Here are my personal favorites:
Campbell's Oven Sauces
Frontera Mexican Everyday Sauces (I use these about 2 nights per week and not just for Taco's).
Butter Chicken Sauce by Archer Farms or Patak's.
Here are examples of recipes I make regularly with this items: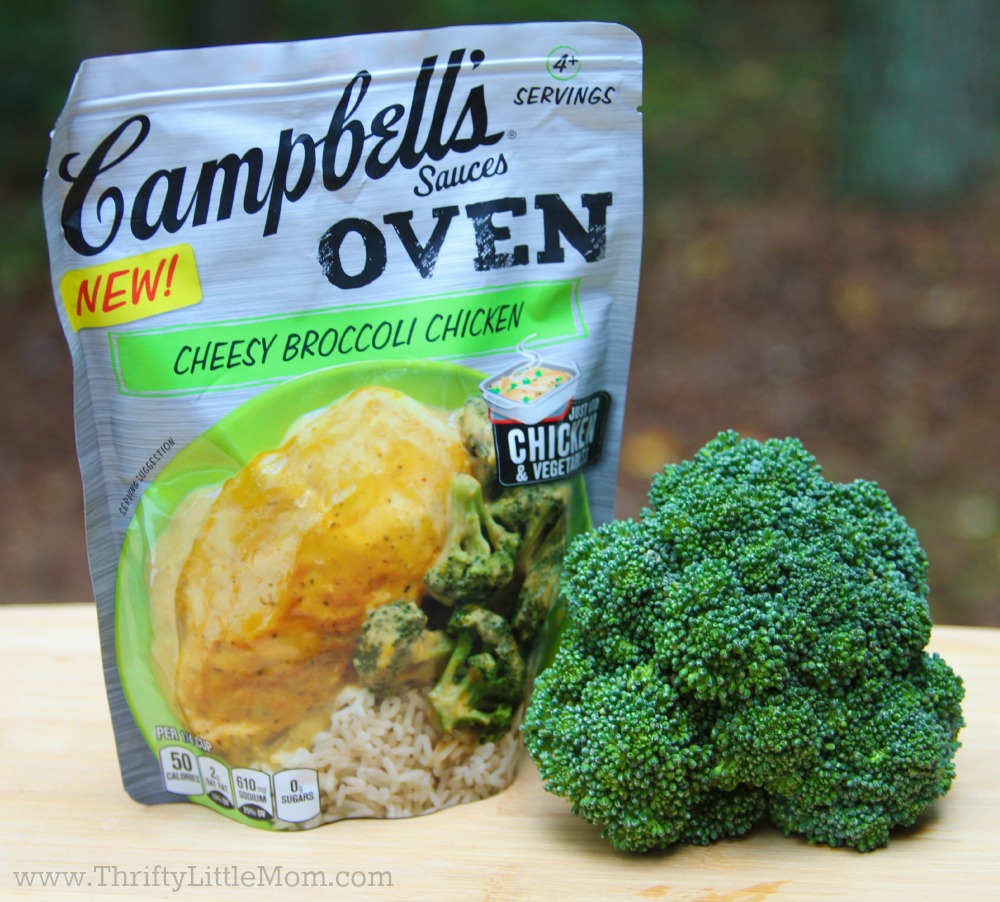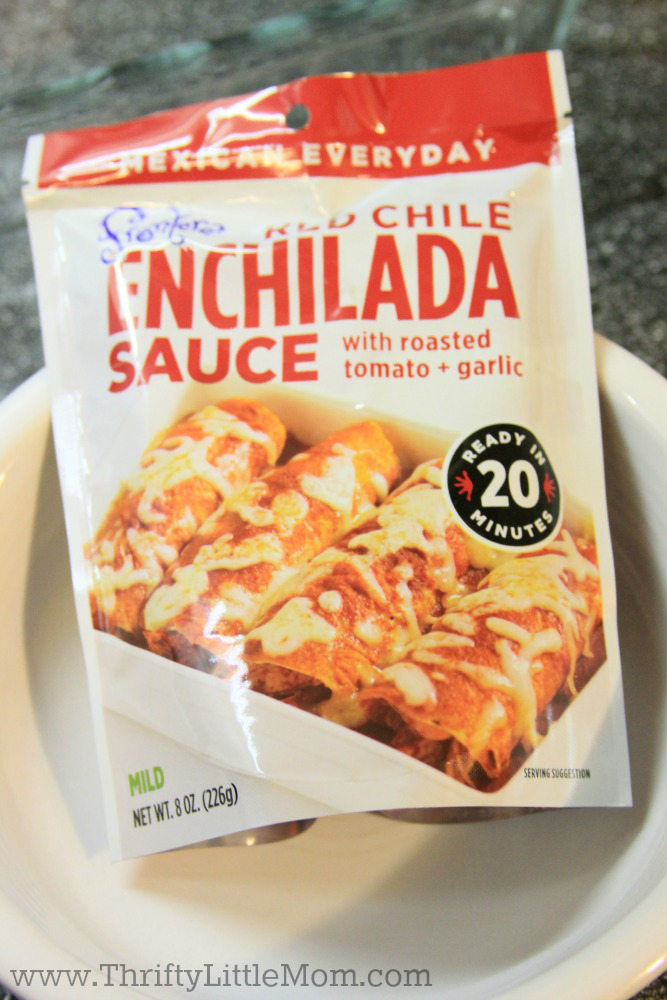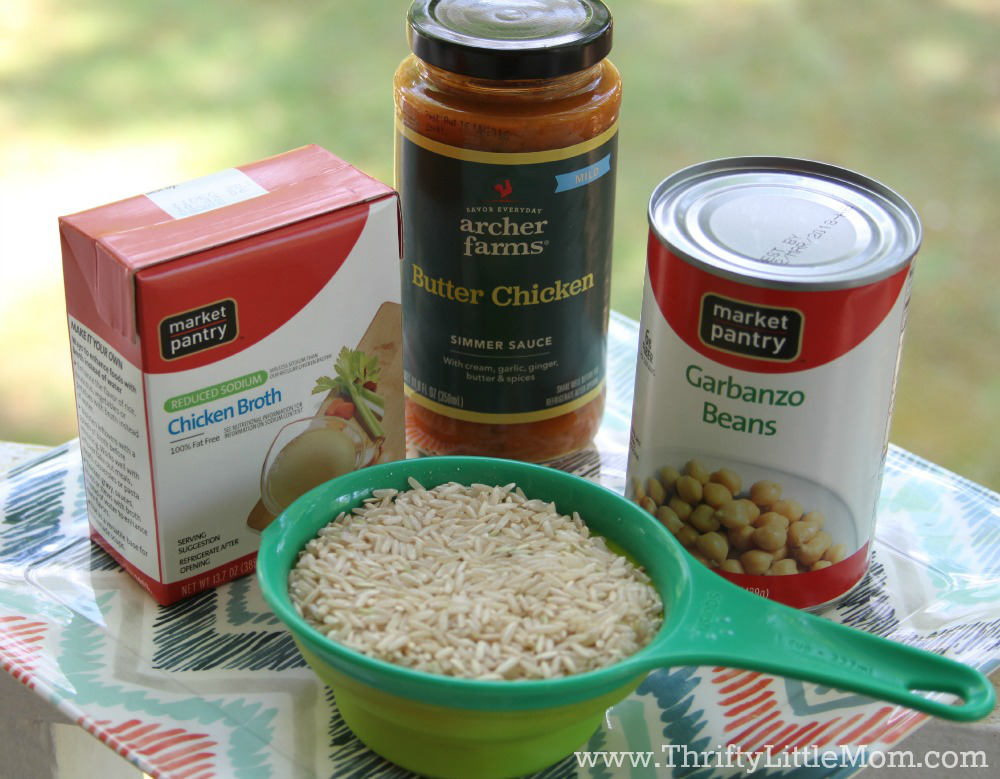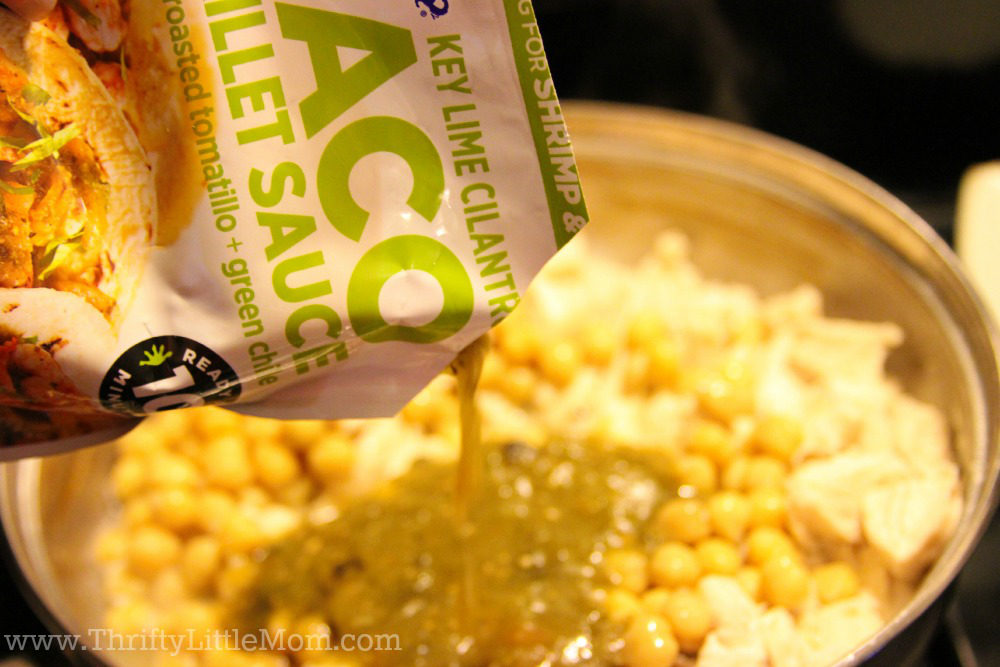 Tip#7- Cook With Frozen Rice-
Did you know you can buy brown and white rice from the freezer department?  It cooks perfectly in under 5 minutes!
I use this ALL THE TIME because cooking brown rice for 45 minutes takes too long most nights.
Plus I struggle to get the texture of rice right sometimes when it's on the stove top and frozen rice seems to come out the right consistency each time I use it!
Tip #8- Cook Using Frozen Pre-Seasoned Vegetables-
Next time you are at your grocery store, explore the frozen veggies section!  There are tons of brands that are coming out with pre-seasoned frozen vegetables that you can pair with chicken breast or steak and make a flavor packed meal in minutes!

I'm a fan of Super Target Archer Farms pre-seasoned frozen veggies packs!
Tip #9- Create Awesome Salads with Kits-
I have become a HUGE fan of salad kits lately.  You can get them with awesome veggies like KALE, broccoli and they are perfectly paired with things like nuts, dried fruit and dressings.  You literally can't mess them up.  Lately I've been in the habit of making a protein like chicken and then putting it on top of the salad for dinner!
You can find kits like the ones in the image below at almost every grocery store in the produce section!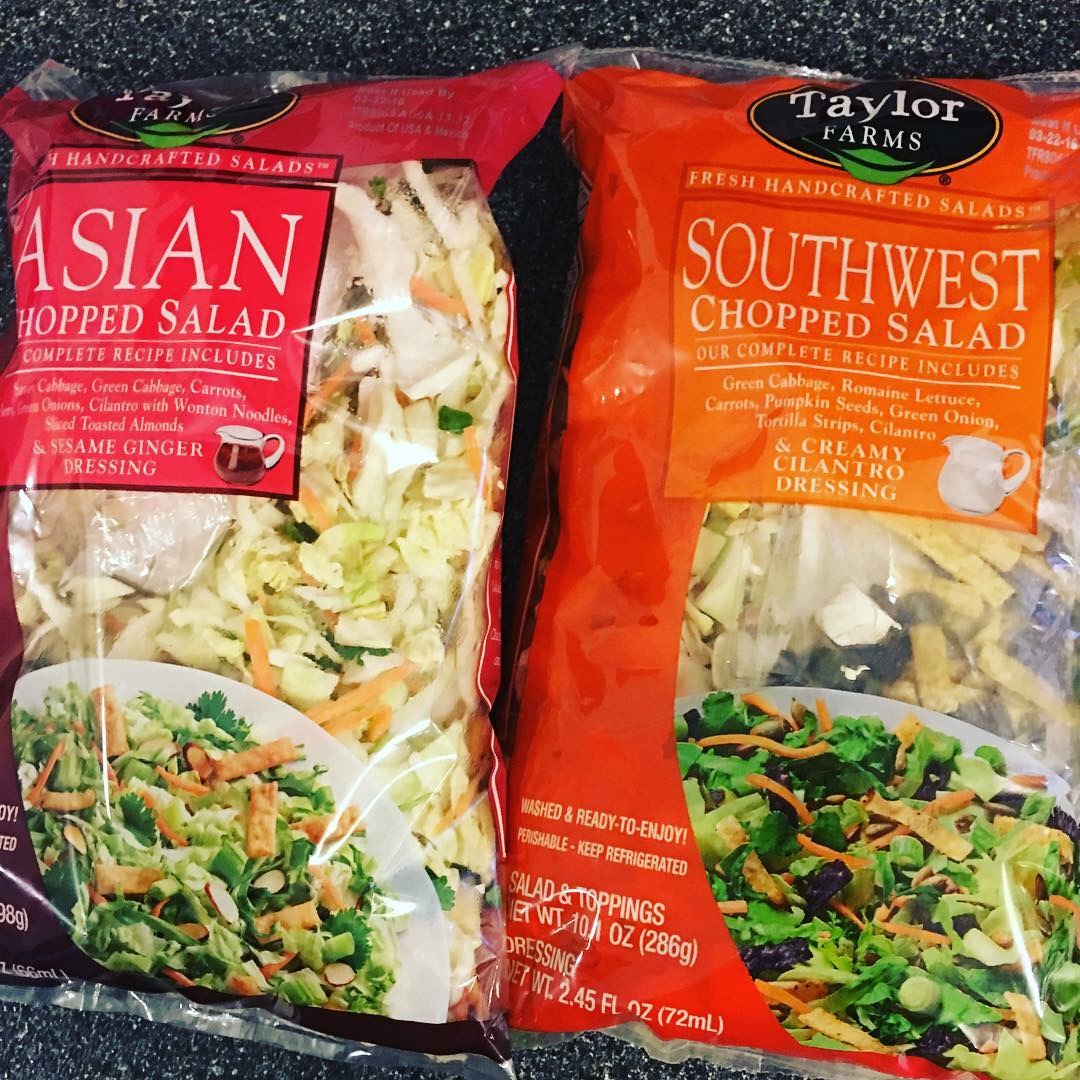 Tip #10- Buy a Rotisserie Chicken
Pssss….guess what?  Next time you are in a hurry, swing by your local grocery store and snag a Rotisserie Chicken and plate it with either your pre-seasoned frozen veggies or a salad kit!  Home run meal every time!  Who cares if you didn't actually cook the chicken.  The point is that you made a meal in minutes that you can feel good about feeding your family!
Tip#11- Buy Pre-seasoned Meat
Did you know that most grocery stores sell meat that's pre-marinated?  Trader Joes has an excellent selection of pre-seasoned or marinated meat.  These always taste best (in my opinion) when you cook them up in the slow cooker.  It's an easy way to ensure that your meat comes out tender if you're going to pay a little extra for pre-seasoned options.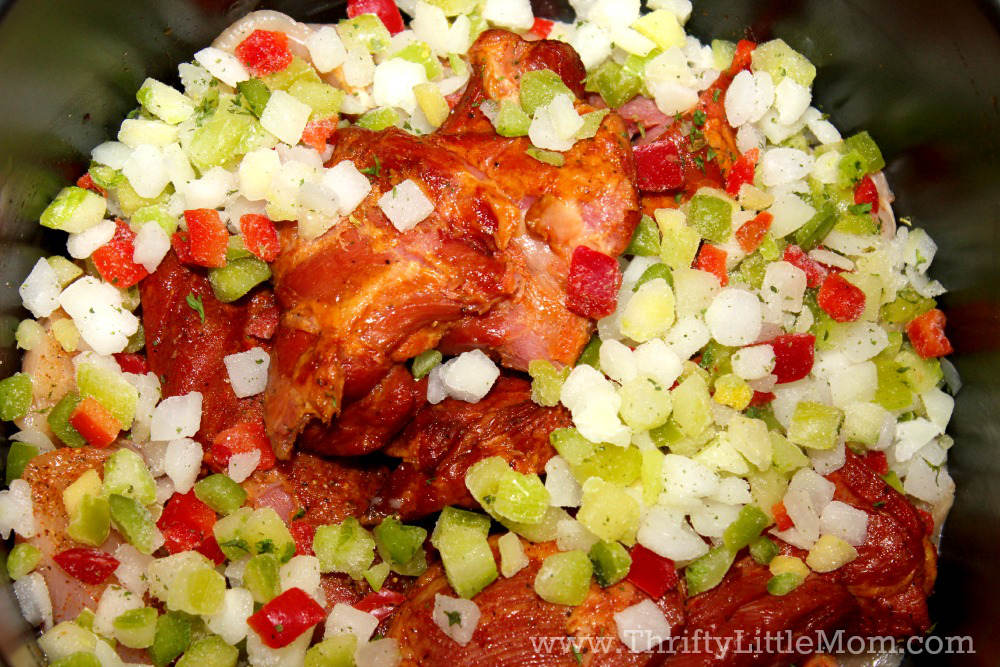 I hope you have found these 11 Life Changing Tips Every Busy Mom Should Know helpful!  If you have questions or your own input I'd love to hear about it in the comments below!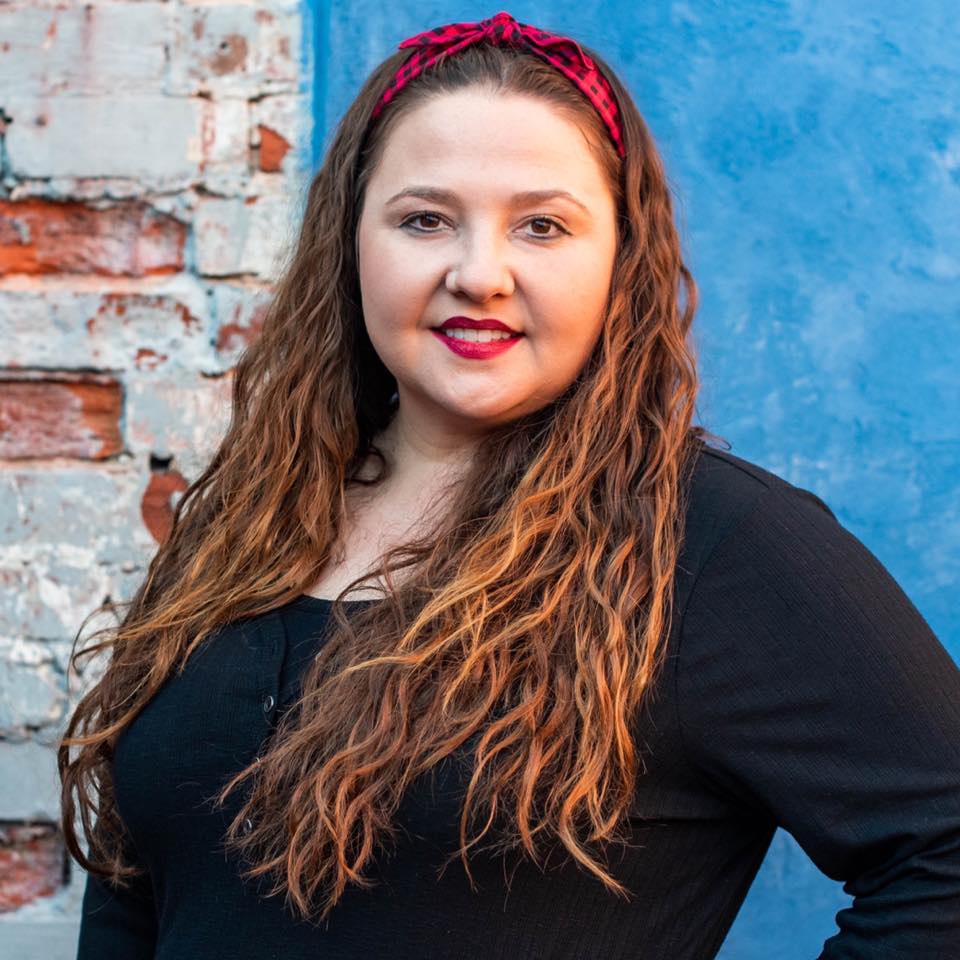 Kim's is the party planning, cupcake loving, celebration catalyst behind the Thrifty Little Mom Blog. Kim was a pro event planner for over 7 years before she became a full-time blogger. Kim is the author of: Live, Save, Spend, Repeat: The Life You Want with the Money You Have. She's been featured on Time.com, Money.com, Good Housekeeping, Women's Day and more! Kim aims to inspire you to create parties, celebrations and gatherings that everyone loves!