Why Every Mom Should Try Making Freezer Meals
This post contains affiliate links. As an Amazon Associate, I earn from qualifying purchases. I also earn from qualifying purchases made with other brands and programs. See my
privacy policy.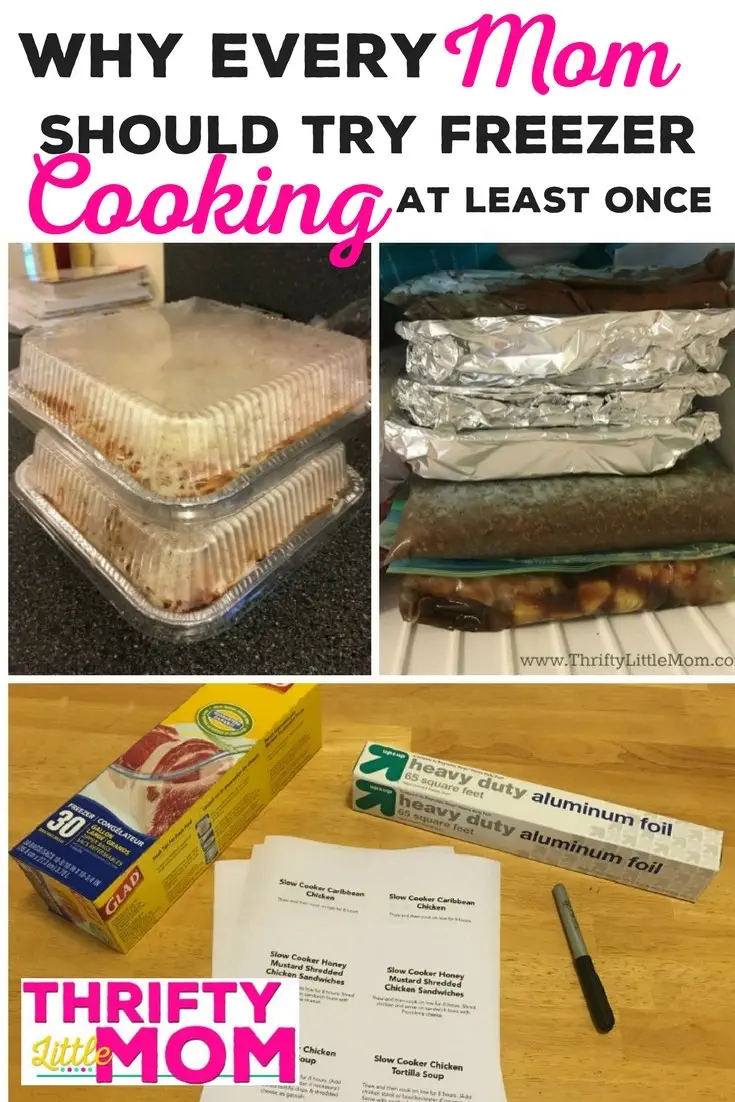 I don't know what your home life is like, but for me, it can be downright crazy at times!  As a full-time work at home gal with a six-year-old and twins baby girls, the one thing that remains a struggle (IRONICALLY), is dinner.  In an attempt to find a solution to this problem, I discovered the awesome power of creating my own healthy freezer meals.
It's very easy for me to get distracted in the after-school rush while my son is doing homework and I'm wrapping up my work that I'll look up from my laptop to realize it's 5:30 and the chaos that is ensuing all around me is from a hangry bunch of little people from my tribe.
Then I go into a tizzy staring into the depths of pantry praying there's a can of chicken in there that I can whip something together with so I can still keep my mom card for the day.
When instead, if I would just take one Saturday afternoon a month and make a bunch of easy freezer meals, I'd have legit, tasty and healthy meals on the table for the family- even on my most crazy nights of the week!
Freezer Meals- Hype or Legit?
A few years back freezer cooking became this kind of craze, and all the women I knew (especially women with big families) were digging it!  It always seemed a bit intimidating to me (like most things are that I've never tried).  I wasn't confident that I would have the domestic skill set or focus to get the hang of freezer cooking.
At first it seemed like a ton of prep work and required some gadgets that I just didn't own.  Which means I'd have to acquire "said gadgets" and supplies to be able to be successful, which seemed like more time and money than it was worth.
I also figured that if I was going to do freezer cooking that I needed one of those separate mammoth freezers, but it all fit nice and neatly in my regular old freezer.  One day I interviewed my friend Rosemarie Groner of the BusyBudgeter on a Thrifty Little Mom Podcast Episode: Freezer Cooking Made Easy and it was in this episode that she sold me on the idea of trying freezer meals myself.
What Creating Freezer Meals for a Month is Really Like
Even though it seems intimidating, I came to find out that it only takes seven simple steps to fill your freezer with awesome food each week:
Step 1: Gather up Healthy Freezer Meals Recipes
You can gather some great freezer meals on Pinterest, but I just don't have time for that, so I prefer just to join a freezer meal recipe subscription based on my families dietary needs.  I like My FreezEasy but Once a Month Meals is another great option.
Step 2: Use your shopping list to shop for your freezer meal ingredients from your pantry then the grocery store.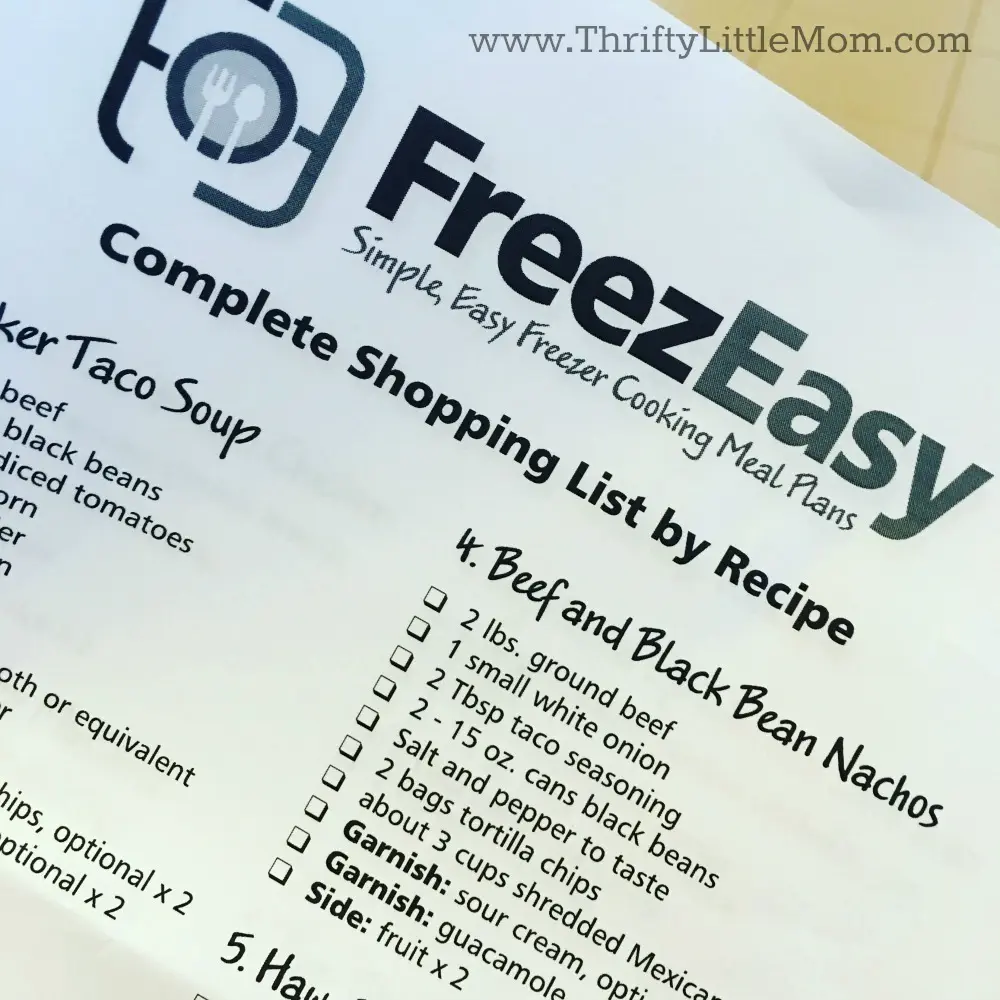 Step 3: Make sure you have the freezer meal containers you need.
You can find freezer meal containers at your grocery store and even the dollar store.
Depending on the recipe you may need just Freezer Zip Top Bags, your glass containers with lids or aluminum pans with plastic tops.  I typically use the aluminum pans when making recipes for new moms.
Step 4: Divide freezer meal ingredients into the containers.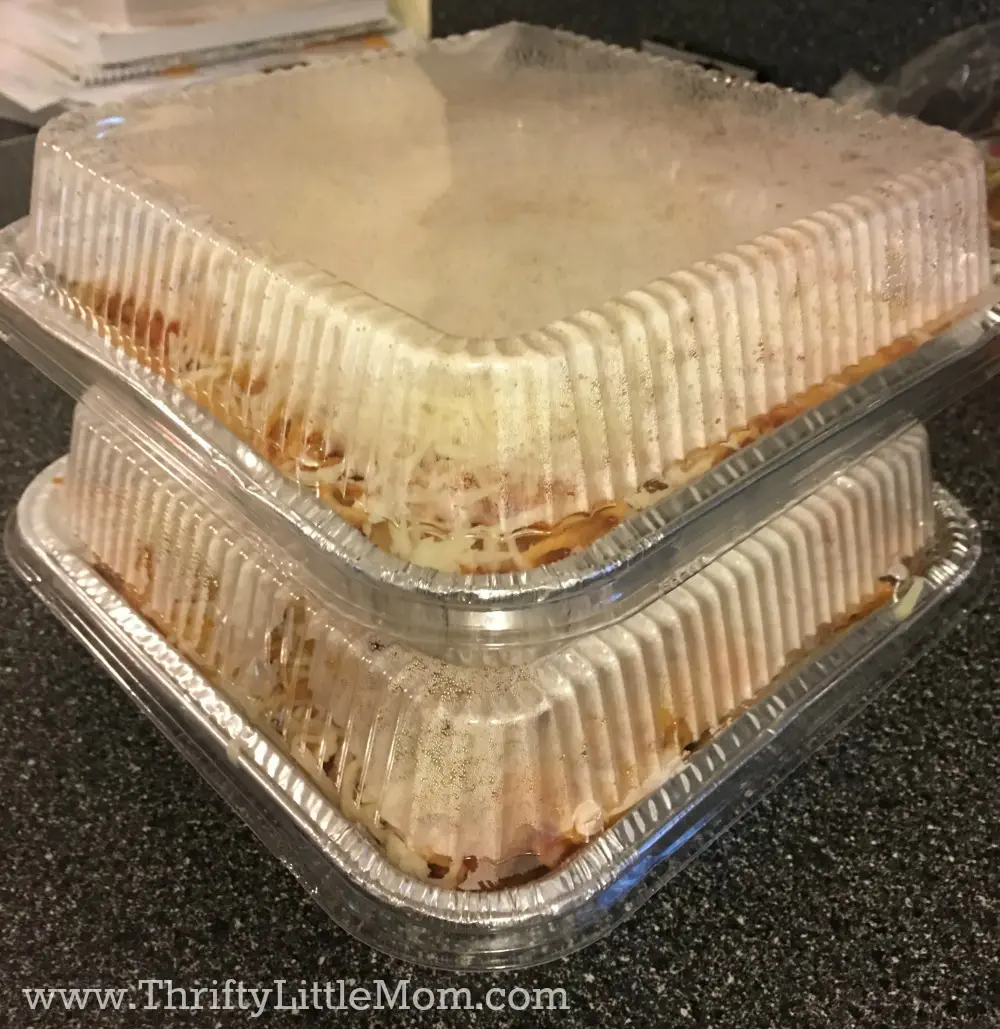 Step 5: Print, cut out and attach the cooking directions to the containers.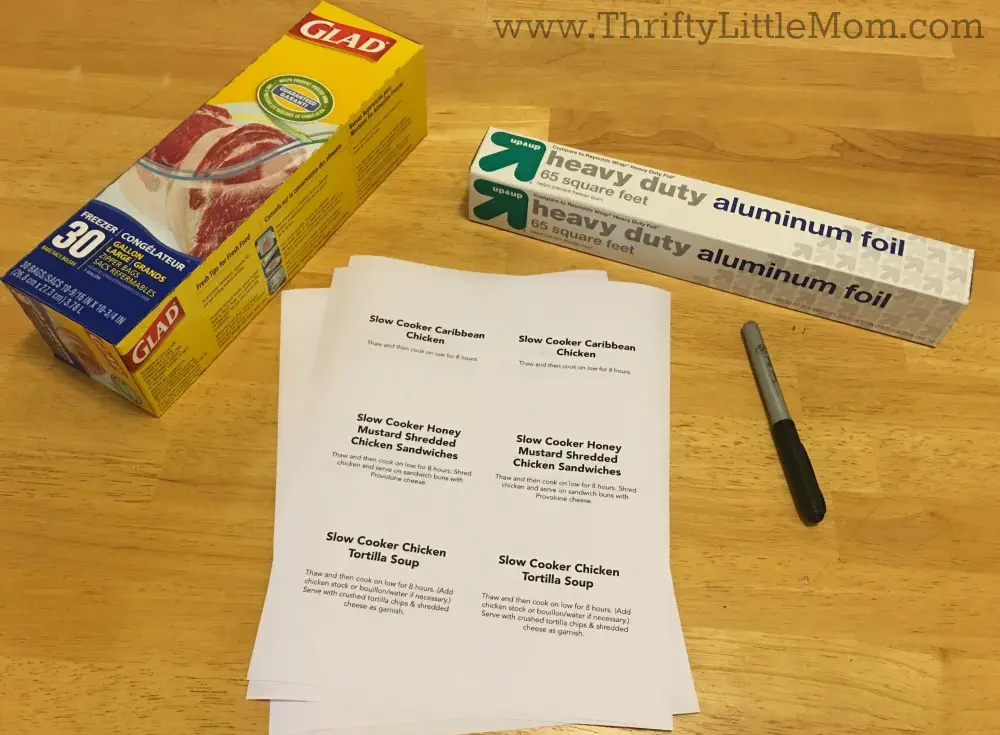 Step 6: Place loaded meals into the freezer.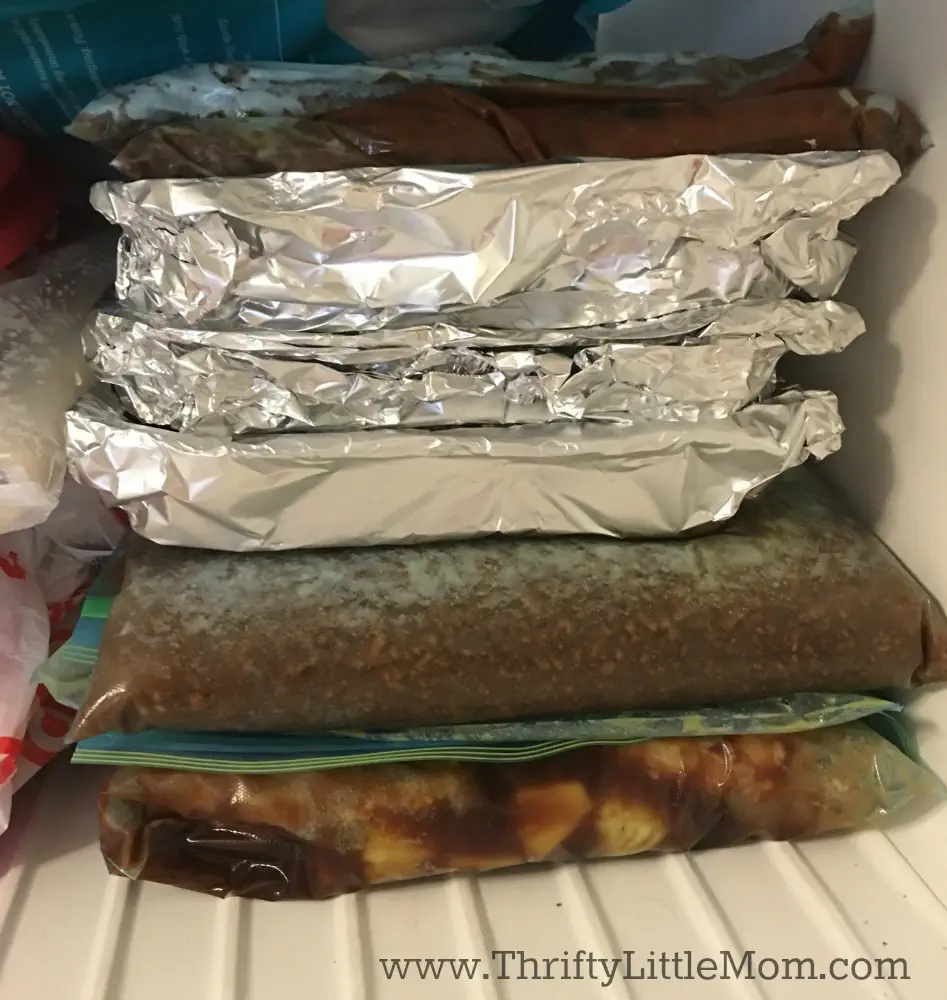 Step 7: Clean up the mess.
Why I'm a Fan of Freezer Meal Cooking
I spend a Saturday afternoon, prepping freezer meals for a month, sipping iced coffee, watching Gilmore Girls on Netflix, I end up feeling extremely successful!   All I have to do is pull the meal out of the freezer and cook it following the instructions I have from my freezer cooking plan that I printed and attached!
Isn't that feeling of success what we want- even on the home front?  I get tired of always feeling behind, and this is one area I can get myself ahead on, and it makes a difference in my stress levels and keeping hangry people at bay.
See how freezer meal prepping works by attending a free workshop.
If you've never tried freezer cooking before and want to see just how easy it is, you've got to take this FREE Freezer Cooking workshop my friend Erin has put together!  Erin is a mom of 4 and uses this method in her real everyday life.  The workshop can take the intimidation factor of freezer cooking away for you!  I'm hoping that this post and that workshop gives you the confidence you need to try it.
If you are a mom with her hands full trying to balance your mom life and your work life, I want to challenge you to give freezer cooking a try and see if it doesn't just make all the difference in your ability to manage your time and dinner without having a 5 o'clock meltdown each day.
No more staring into the voids of the pantry figuring out what cream of mushroom + canned tuna + canned green beans might taste like!
No more breakfast for dinner three nights per week.
No more calling the takeout place four nights a week!
You just pull that beautifully wrapped meal (designed around your families dietary needs) out of that freezer and make dinner happen in 30 minutes or less with little to no clean up afterward.
I have to say that the clean-up part is what won this mama over when it comes to creating healthy freezer meals.
After a long day of working, cleaning and helping the kids I'm exhausted.  The last thing I want to do is make a magnificent meal that I have to clean up pots, pans and chopping boards.
I just want to chill out.
With make ahead freezer meals, I make one BIG mess, on one day of the month when I do all my freezer meals prep work.  Once everything is bagged, contained, wrapped and stuffed in the freezer I spend about 30 minutes cleaning up that mess.  Each night of the week my clean up becomes either the pan I dumped my freezer meal contents into, or I simply recycle the aluminum baking pan my meal was prepped in and move on!
Before I know it my kids are in bed, and I'm sitting on the couch with my belly full, my feet up, watching a show on Netflix.  And more than likely my laptop is on my lap cause' this blog mom loves what she does enough to keep the party going, even after the munchkins hit the hay!
Freezer Cook with Your Friends
If it seems a little intimidating to start freezer cooking on your own, check out this How to Start a Monthly Freezer Meal Club where Steph shows you how to start a freezer meal cooking club with your friends!  This is where you and big group make a party of out freezer cooking and split the cost of materials and hang out together which sounds pretty darn fun to me!   I may give this a try with my sister come to think of it!
Have you tried freezer cooking before?  If not, what's holding you back!  Give it a go!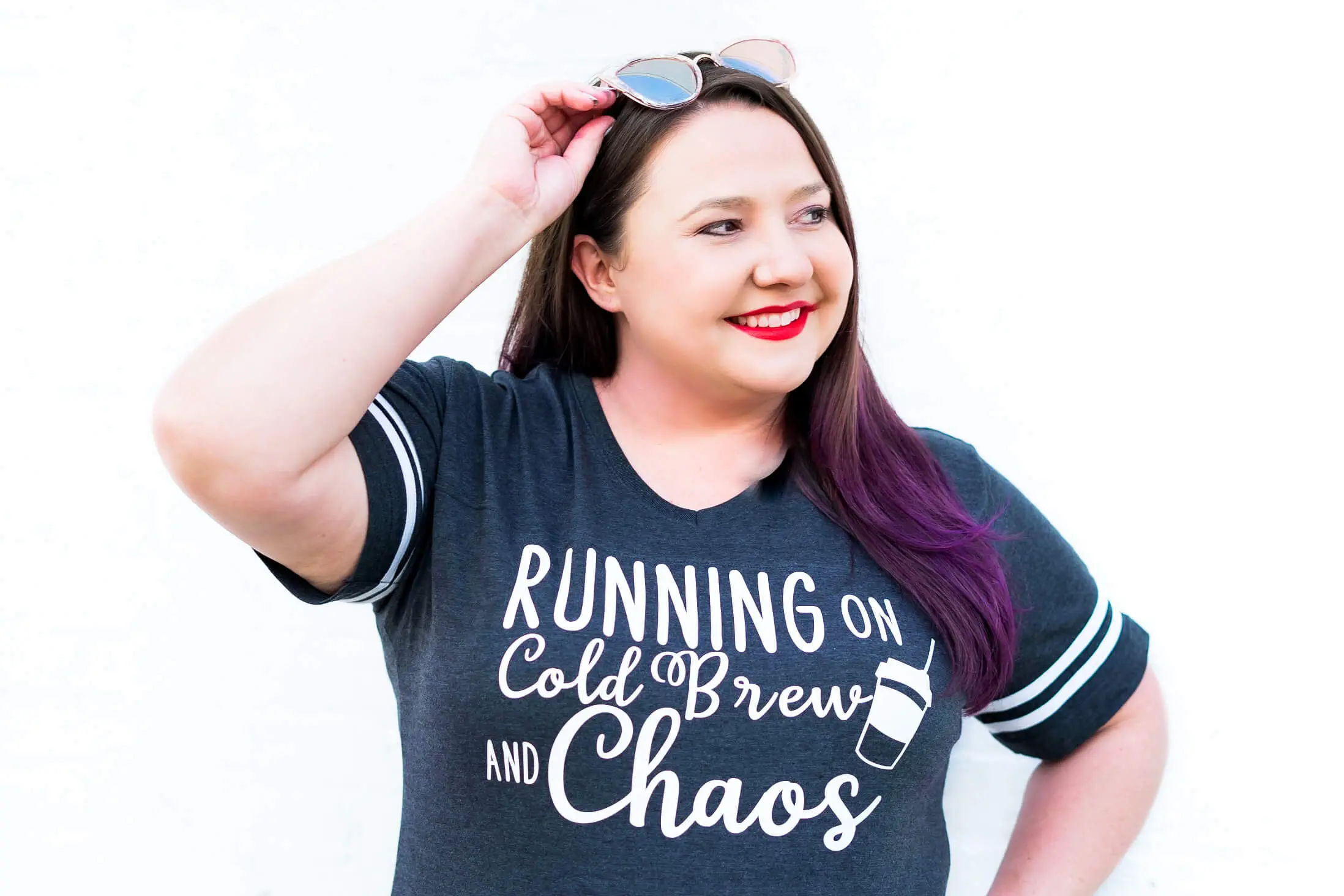 Kim Anderson is the organized chaos loving author behind the Thrifty Little Mom Blog.  She helps other people who thrive in organized chaos to stress less, remember more and feel in control of their time, money, and home. Kim is the author of: Live, Save, Spend, Repeat: The Life You Want with the Money You Have. She's been featured on Time.com, Money.com, Good Housekeeping, Women's Day, and more!