7 Ways a Multigenerational Home Can Save You Money
This post contains affiliate links. As an Amazon Associate, I earn from qualifying purchases. I also earn from qualifying purchases made with other brands and programs. See my
privacy policy.
Are you living in a multigenerational home with family now?  Are you thinking about it?  Whether you are becoming a multigenerational home by choice or by force, I'm hoping this post helps you see the positive financial side effects of choosing to live in a long term or short term multigenerational home situation.  I'm also hoping it helps you see all the ways that a multigenerational home can, in fact, save you money and improve your life.
Why We Chose Multigenerational Living
I'll never forget that day last summer when we stopped to each lunch at my parent's house.  We were taking a break from our house search efforts (which weren't going great).  As we sat there chopping away on ham and cheese sandwiches and my dad laughed and said, "Hey I know where you could live!  Go look at that old farmhouse that's $20,000 across the street."
My husband and I were already pretty tired and had a whole list of other places to drive by but we decided to go for a little walk and check it out.
My parents live fairly rurally in North Carolina.  It just so happened that two acres of land was for sale across the street… except that I never knew there was a house on it.  The house was slowly being overtaken by vines, briars, and ivy.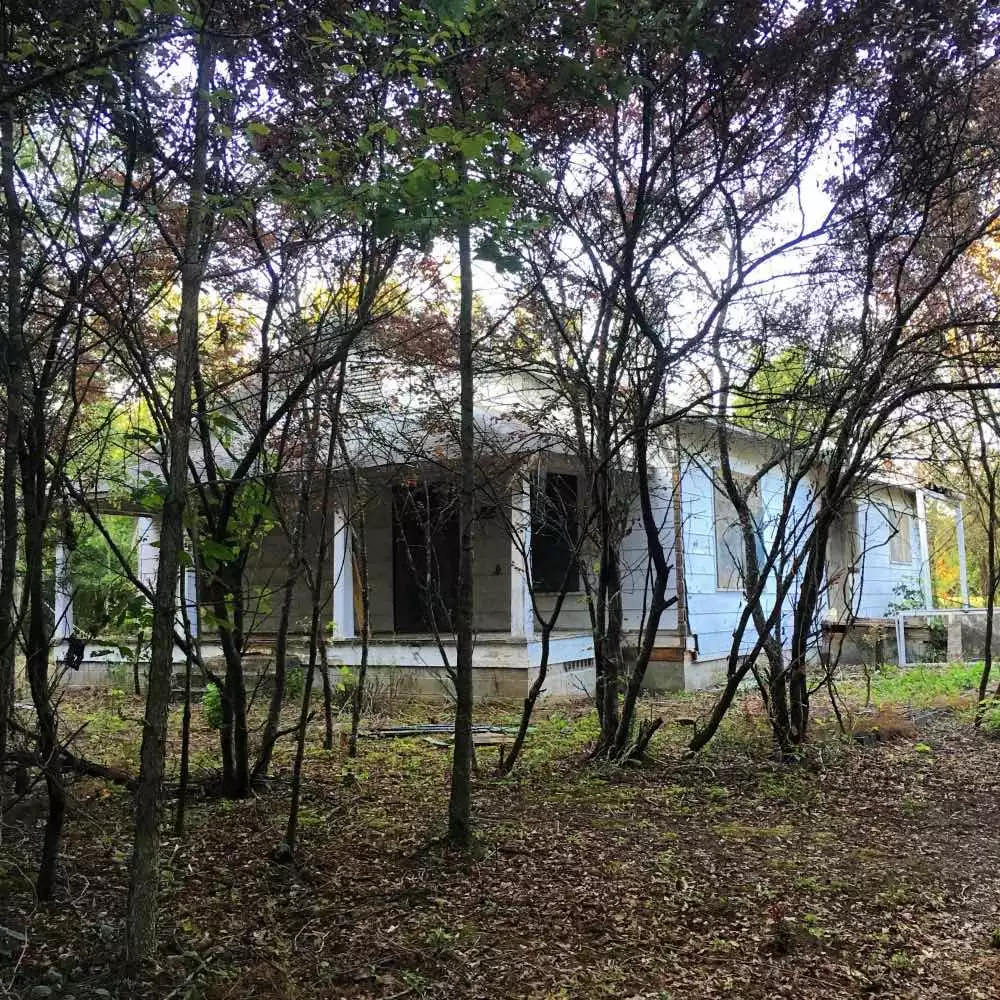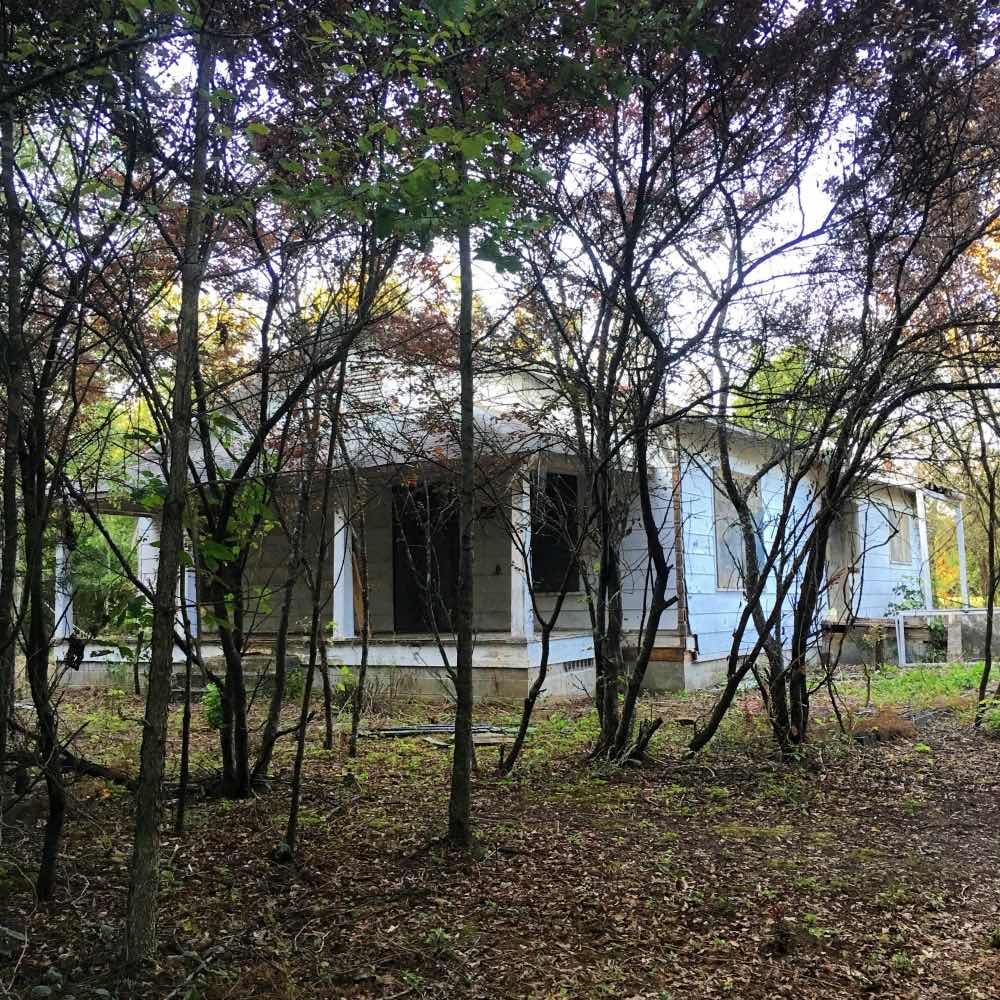 (The picture above was after we cleared it out—- it was much, much, much worse)
With flashlights in hand, we climbed our way into the little house and it was a nightmare.  I laughed and as we walked back to the house I was like, "Let's mess with my dad tell him we love it!!"
My husband smiled squeezed my hand and said, "I want to renovate that place.  Let's do it."
I laughed.
He smiled and said, "Kim, I'm serious."
A few weeks later we closed on the renovation property, sold our house in Georgia and moved back to North Carolina.  EXCEPT that we couldn't actually move into our "new" house.
So like a TRUE MILLENNIAL FAMILY, we moved our family of 5 into my parents' house.
Just for a back story— My husband and I moved to Atlanta when we got married at 21.  12 Years later we were moving back home with a six-year-old son twin baby girls.
7 Ways a Multigenerational Home Can Save You Money
1. Save on Rent-
Once we moved into my parent's house, which they had already paid off, we didn't have rent to pay.  If you are moving in with a family member who doesn't have a mortgage, you can always help pay for utilities.
If they do have a mortgage, you can offer to pay a percentage of the mortgage each month which will most likely be less than what you pay for a house all on your own!
While living there, the money we got from our paid off and sold house earned us some extra interest while parked in savings.
2. Save on Childcare-
When we were in Atlanta, we were paying a TON of money for our twins babies to be in full-time childcare.  I regularly commented that I could have a beach house for as much as we were paying in childcare costs.
But when we moved in with my parents my retired mom was willing, happy and able to help care for my kids a few days a week so I didn't have to put them in full-time care.
See if you have a member of the household that you trust that would be a good fit for helping with your kids.  You may feel weird asking them to help for free so you can always offer to pay them.  However, it probably won't cost you as much as a private daycare would.
Also, geographic location helps too!  My parents rural local brought us to an area with a much lower cost of living than we had in Atlanta.  Having a multigenerational home in a part of the country that has a low cost of living is another way to save more money.
3. Save on Groceries-
In our multigenerational home, we definitely had to work out the food situation over time.  Originally I imagined that I would cook separately for my family down in the basement kitchen.  What actually happened was my mom beefed up what she cooked with extra garden veggies, rice or cornbread and they rarely had leftovers anymore!
I would cook some nights but since my mom really enjoys cooking and my dad prefers her meals I found myself cooking less and less over time.
My mom is a southern cook and so the majority of our meals were heavily padded from the massive garden they grew.  We pitched in with gardening, grass cutting and other areas where we could.  A good bit of that garden fed our family for the 7 months we lived there, even into the winter months.
Creating a family garden or co-op style garden can help feed a multigenerational family.  Having backyard chickens and collecting eggs in another great way to feed a multigenerational family.
We found ourselves shopping more and more at local discount stores, Aldi and Walmart as a good way to feed the group.
Multigenerational Home Tip- If you end up in a situation like I did, consider pitching in with dishes or cleaning up after dinner as a way to help out.
4. Save on Repairs and Installations-
My husband is a fairly handy guy plus he's an electrical engineer by trade.  While we lived with my parents he was able to install ceiling fans, install garage lights, replace broken items around their house, help my dad with big projects around the property, problem solve, help them fix vehicle issues and lots of other little tasks that would have been costly for my parents to hire someone to do.
Multigenerational Home Tip- When you move into a multigenerational home, consider all the ways you can use your skills and talents to help your family members.  Consider how you can pitch in to make the household better.
5. Save Money on Baby-Sitters (And potentially Marriage Counseling)
Okay, I know you are reading the marriage counseling comment and are like, "WHAT!?"
Truth is, when we were doing life back in Atlanta all on our own we only had one option for date night.  Once a month we were able to pay $30 to put our kids in "Parents Night Out" at our local YMCA and we had exactly 4 hours of kid-free time.
Living with my parents was a GAME CHANGER when it came to life flexibility for me and my husband.  We could literally put our kids down at 8 PM for bed.  By 8:30 we were able to run errands, buy groceries and go on date nights pretty much whenever we wanted to because there was always someone home with kids.
I felt okay about it because my kids mostly slept through the night without much issue.  Where before my husband and I did EVERYTHING separately because someone always had to be home with the kids.
So I say all this to say, having someone give us the flexibility to go out on date nights helped improve our marriage thereby helping us avoid the need for spending money on counseling.
If you have family at home that you trust and who don't mind hanging out at home at night while the kids sleep it can be a huge help to let you and your spouse have some good, quality kid-free time together!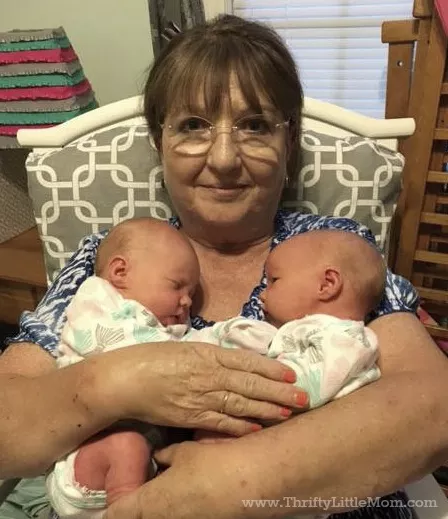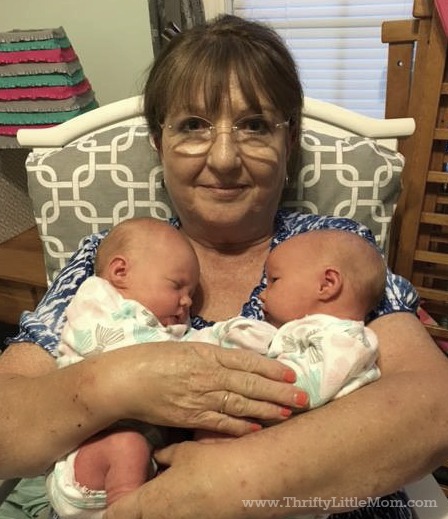 6. Save Money on Tools, Supplies and Renovation Equipment
When we started renovating the house across the street it was awesome to see how a relationship based economy can help you save money.  (If your curious about relationship-based economics you've got to watch my friend Amanda's TEDX talk, Without Currency How To Economies Survive?)  It just so happened that my dad was good friends with a neighbor who had tons of heavy farm equipment.
When the neighbor had a problem that my dad thought my husband could solve, my husband would go next door and help.  In turn, the neighbor would bring his big equipment over and help my husband clear out the land and demo some parts of the exterior in minutes.
This goes back to taking into consideration how you might be able to help your family and use your skills, talents, resources and abilities to help support the family as a whole.
7. Save on Gym Memberships
The other cool side effect of living under one roof was getting our whole family on one gym membership.  My mom was able to go to the YMCA on our family account whenever she wanted.  My dad being a runner- didn't need it though.
How to Thrive in Multigenerational Home Situations
The truth is having a big family all living under one roof can be stressful and overwhelming.  In our case, we were invading my parent's highly organized and routine lifestyle.  We brought our messy and loud kids.  We brought our more "laid-back" approach to cleaning up.
But we also brought a lot of help and support to each other in different ways.  It was a great 7 months and I don't have any regrets looking back.  I'm thankful that parents opened their home to us in that season of our lives.
I believe that the key to successful multigenerational home living is going into the situation asking yourself what you have to offer your family and how you can help out.  If your family has an "in-it-to-win-it" attitude, you might just make something pretty darn great out of a situation that would otherwise be highly stressful or not ideal.
Despite the fact that we now live in our own house we are still close enough to continue to help everyone in the family as much as we can.
I hope that this article has helped encourage you if you are in the midst of or about to adventure into a multigenerational home scenario!  Feel free to share in the comments below about your own multigenerational home situation and anyways you are finding that you are saving money.
Check out this article by the Washington Post titled, Homes with a multigenerational family members are a growing trend.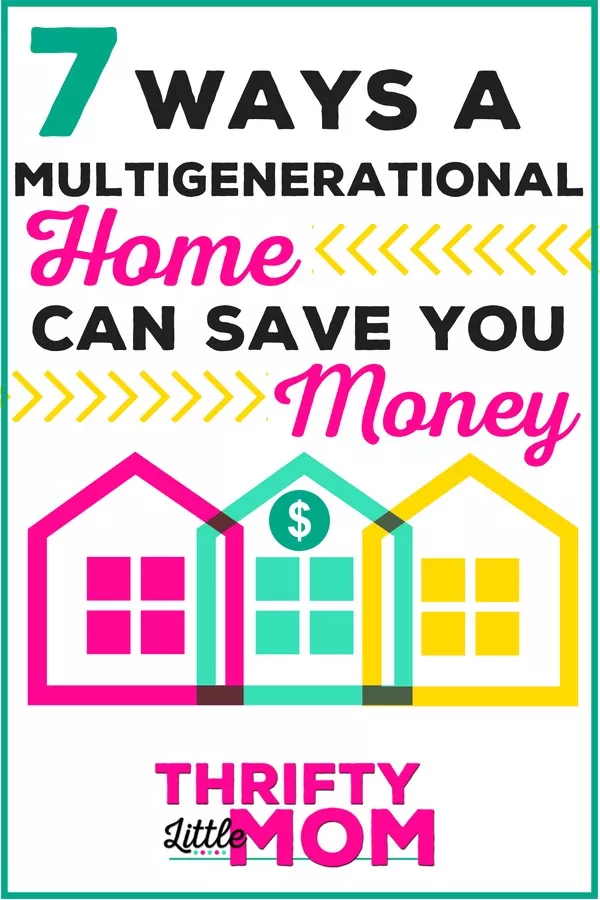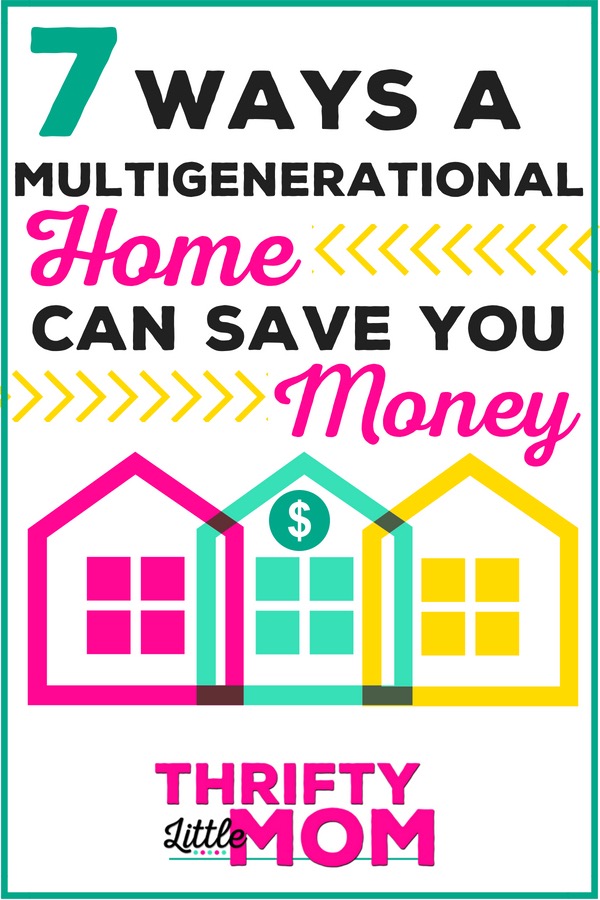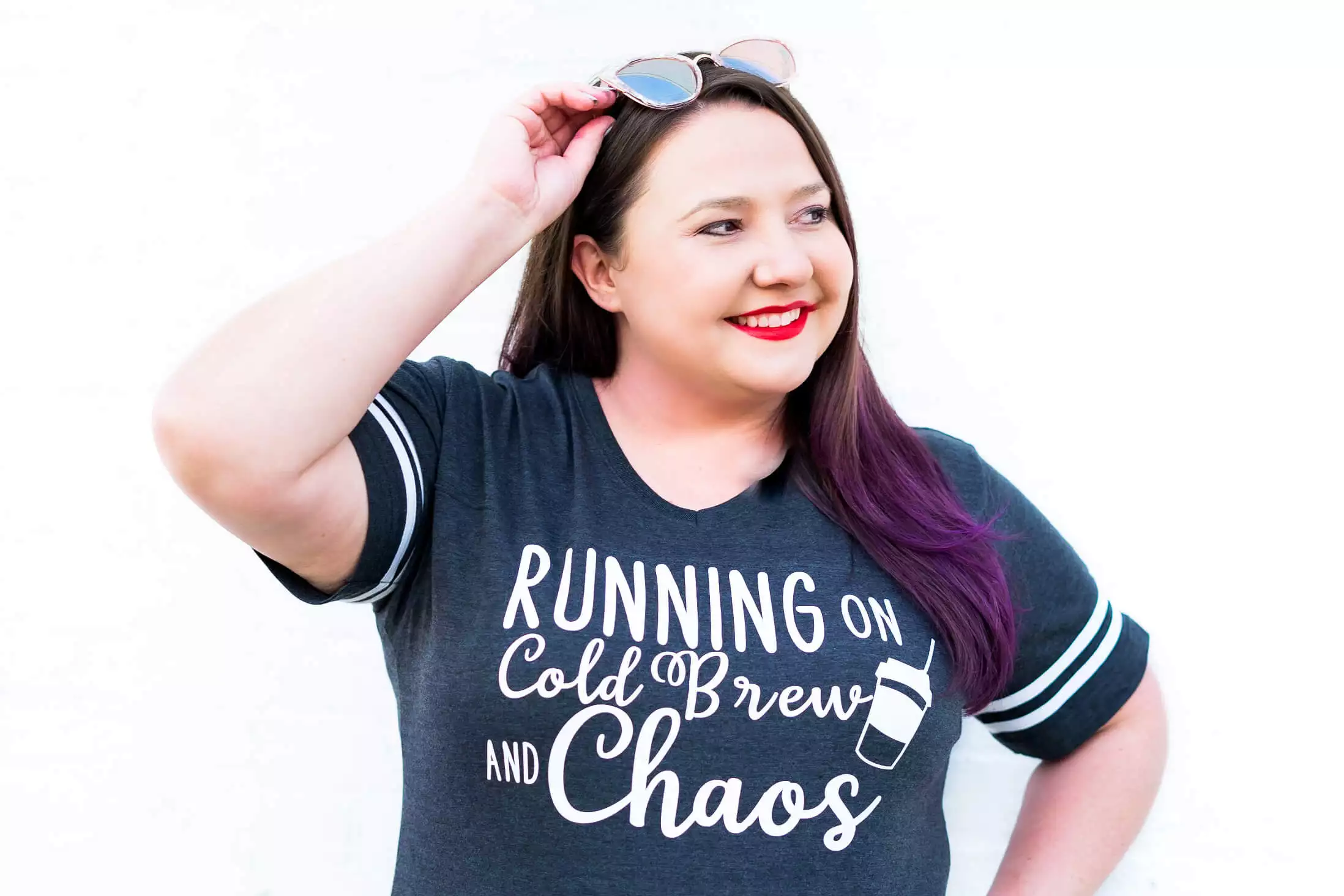 Kim Anderson is the organized chaos loving author behind the Thrifty Little Mom Blog.  She helps other people who thrive in organized chaos to stress less, remember more and feel in control of their time, money, and home. Kim is the author of: Live, Save, Spend, Repeat: The Life You Want with the Money You Have. She's been featured on Time.com, Money.com, Good Housekeeping, Women's Day, and more!