15 Classic & New Pool Party Games
This post contains affiliate links. As an Amazon Associate, I earn from qualifying purchases. I also earn from qualifying purchases made with other brands and programs. See my
privacy policy.
We all remember jumping in to that chilly water in the summertime heat. I would strap on goggles and shout at the top of my lungs "MARCO!!!". Timeless poolside fun can be passed from generation to generation. Now a days, I see new fun games and accessories popping up left and right. Let me give you a run down of both classic and new pool party games for your summer fun!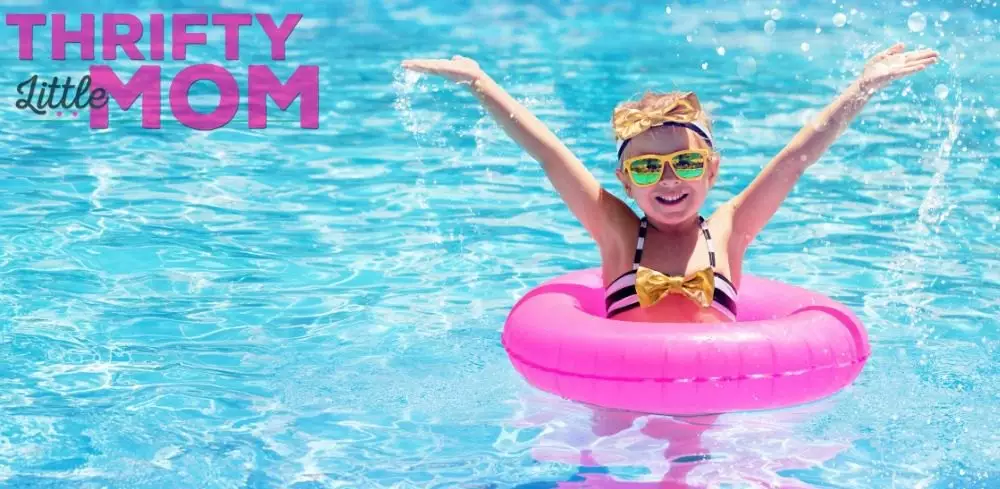 Easy Pool Party Games (no cost)
For these games, when you see "IT" in a game listed, I mean the person who is chasing or leading the game.
Marco Polo Pool Party Game–
As previously mentioned, this one is one of the first games I ever played in a pool as a child
The "IT" person closes their eyes and spins in a circle 5 times.
While keeping their eyes shut, they will yell "Marco"
Other participants yell "Polo"
The "IT" person tries to chase people and tag them using only the sounds made by those people
If the "IT" person thinks someone is out of the water, they can yell "fish out of water" and that person will become "IT"
The "IT" person also has 1 opportunity to use the coveted "snake eyes" move.
"Snake eyes" is yelled by the "IT" person and will allow them to open their eyes underwater to chase a person
This move is over once they come up for air
I think this game is fairly simple to play. It can be switched from "colors" to other themes depending on the group of participants
"IT" waits in the middle of the pool with eyes closed and back to participants
Participants are along one wall of the pool facing the opposite "safe" wall of the pool
The people on the wall are assigned a color.
"IT" will shout out colors and wait to hear swimmers
When a swimmer's color is called they will try their best to swim past "IT" to get to "safe" wall without being tagged
Game is over when a person has been tagged and deemed the new "IT" or all participants have made it to the "safe" wall
Red Light, Green Light Pool Party Game-

We have been playing this game on both land and water over the years.
"IT" person stands on one side of the pool and swimmers on the other end
The "IT" person will yell "green light" when swimmers are allowed to move across the pool
Yelling "red light" will stop the swimmer's movement
If a swimmer is in motion when "red light" is called they must return to the starting wall to try again
This game takes strategy as moving quickly can easily send you back to the wall
Sinking Water Bottles Pool Party Game-

everyone has a few of these lying around needing a new life, UP-CYCLE!
Rinse water bottles
Remove labels
Fill completely with water so that no air remains
Add food color or glitter to water (optional)
Seal lid with super glue to prevent leaking
Throw into pool and wait until they fully sink
Clear water inside the bottle makes for more of a challenge

4 Corners Pool Party Game –

We play this in a classroom but you could also do it in a pool in the shallow end. Especially if the pool has a shallow end with a string of buoys that help create a visual 4 corner situation.
Have all players enter the pool.
Assign a number 1-4 to each corner of the pool.
Have one person be "IT" and stand in the middle of playing area with eyes closed.
The "IT" person will countdown from 15 and when they get to one they choose to call out one number and yell out "Corner #_____ (1-4).
Any players in that corner are automatically out of the game and have to leave the game area.
Any players who aren't fully in or committed to a corner when the time runs out are also out of the game.
Keep playing until only two players remain, a reduce the playing area to corner #1 & #2.
Last player standing wins.
Awesome Pool Party Games & Toys
When I was growing up we had some pretty fun things to play with in the pool. They have only gotten better over the years. I have always loved diving down to the deep end of the pool to collect sunken objects. I remember racing my friends to collect as many pool rings as you could in one breath. These are great fun and exercise and perfect for a sunny pool party day.
Diving Pool Party Games for Kids or Adults 
Sinking Rings and sticks

Pool Coins- 

Being that toy coins are flatter, they require a bit more skill to grab. This set is fun because it has a floating treasure chest which will add to the fun of gathering the goods. You could use this in a small wadding pool with toddlers or in a deeper pool with more advanced swimmers.
Old School Pool Party Game: We used to just throw quarters in the pool and hope we could find them. Kids have such cool things these days!
Melissa & Doug Sunny Patch Undersea Treasure Hunt Pool Game With Floating Chest and 6 Treasure Pieces
Torpedoes- 

These came about when I was a teenager. It was super cool to hone your skills with targeted accuracy.  We would have hours of fun with these colorful and quick moving toys.  This is one of my son's most favorite pool toys to this day!  They really get decent speed under the water and they are easy to dive for.
SwimWays Toypedo Bandits Pool Diving Toys – Sinking Torpedo Swim Toys – Pack of 4
Pool Party Swimming Toys
Pool Noodles- 

these are a fun and inexpensive pool toy.  In fact, you can now score these at your local dollar store! These are great for everyone from toddlers to seniors.
Horse Race Pool Game- A fun game to play with these is a horse race. All the participants sit on the noodle like a horse. They are not allowed to use their arms to move forward. Hands are to be placed on the "neck" of the horse and you must only use a push-pull movement to propel yourself forward.
Water Cannon Pool Game- At our first pool party of this year the host taught my son that he can fill the middle of the noodle with water, raise one end up out of the water and put the other end to his mouth and blow.  This creates an instant MEGA SQUIRT gun effect with a $1 noodle toy!
Musical Noodle Chairs: Just like the classic musical chairs game, everyone starts out with a mesh noodle chair except one space.  Play the music, stop the music and whomever is left without a chair is out!
Fix Find 52 inch Colorful Foam Pool Swim Noodle 5 Pack in Lime, Red, Yellow & Blue
4 Pcs Floating Pool Noodle Mesh Chair Net for Swimming Seat Water Relaxation(Noodle Not Included)
Here are some fun ideas for making some pool accessories with those noodles including a floating drink cooler:
Mermaid Tails- Great Pool Party Games for Tweens

by far my favorite thing to have come out of the 21st century pool invention list. The tails are not only fun for kids to imagine they're mythical underwater creatures, but it is really great exercise! Guess what? They make them in adult size too. #MermaidGoals
Consider this also for mermaid pool party relay games.
Fin Fun Mermaid Tails for Swimming with Monofin – Girls, Boys, Kids & Adults Arctic Blue

Learn how to swim like a mermaid! This great video shows you how to do it with or without the Fin Fun tail.
This watermelon float was a big hit at the last pool party I went to.  The kids really loved it!  It's  made
out of a mesh material.
Pool Party Games of Skill
These are an easy way to take in-pool socializing to a fun game level for kids or adults.  You can find these pool party games online!
Battle Logs- Pool Party Games for Tweens 

everybody wants to be a warrior at some point or at least test their skills. The inflatable battle logs are super fun and gives you that fighting experience in a safe way. Trying to maintain balance while knocking your opponent into the water can prove tricky. It come with two rafts and two gladiator style jousting sticks.
LOVEYIKOAI 2 Pcs Package Inflatable Floating Water Toys Aerated Battle Logs,Floating Bed Pool Lounger Giant Floats Ride Boat Raft for Pool Party Beach Swimming Pool Toys for Adult and Kids
Inflatable Corn Hole-

your favorite backyard hang out game just got a makeover. This game always shows up at our backyard functions and it is enjoyable for all age ranges. We love hanging out and chit chatting while tossing bean bags around. It is a relaxing game but still has some level of skill and difficulty.
Drive Way Games Floating Cornhole Set. Inflatable Corn-Toss Board & Floating Bean Bags for Pool, Lake, Water
Pool Party Game Basics and Protection
There are a few items that I would pick up if you are planning on playing some fast paced pool games. These make it easy to avoid discomfort from pool chemicals and fatigue. I feel like these are the basics when playing pool games.
Brush up on pool safety and CPR. 
Do your best avoid sun burns (they ruin all the fun).
If you are heading to a party, be sure you check out this free Printable Pool Bag Checklist that I made! 
Goggles- I would say that goggles are not just convenient for being able to see underwater, but are actually necessary eye protection for chlorinated pools.
Now that my son has graduated from a kiddy pool filled with hose water, seeing his red eyes makes me physically ache in spite of his smiling face.
I prefer a pair that has UV protection since the outdoor pool we use is in direct sunlight.
VETOKY Kids Swim Goggles, Anti Fog Swimming Goggles UV Protection Clear No Leaking for Child and Youth Ages 4-10 Blue+Blue


Nose plug-

using a nose plug may be a little uncomfortable at first for small children.
However, once they are into fast paced pool games with underwater speed challenges and regular splashing, they will come to appreciate them.
These prevent that ever-so-popular "mom I'm choking on all this water I just breathed in" cough that makes your heart stop for a second.
These that I have found come with ear plugs too.
I am a proponent of these to prevent "swimmer's ear" which can be quite painful.  I used to get it every summer and it was THE WORST.
Child floatation vest- There are sure to be littles (my twins are a great example) that aren't yet skilled swimmers but still want in on the fun.

Remember to pick up a good swim vest that is UV rated and gives safety while not hindering mobility to play games. These are the top rated swim vests from the experts. Stearn's puddle jumper was ranked number one, but they give a complete run down based on age, weight, skill and water activity.
Sunscreen- always and forever I will feel like this is the most important outdoor activity tool. When we are outside, we are covered… literally. Picking a good sunscreen for your family isn't hard. I personally use this All Good brand sunscreen that is water resistant, reef safe, and sweat proof. I love it!
All Good Sport Sunscreen Lotion – Zinc Oxide – Coral Reef Safe – Water Resistant – UVA/UVB Broad Spectrum – SPF 30 (3 oz)
Here are 8 of the best sunscreens for your babies and kids.
Electrolyte Drinking Powder– when you are swimming hard in water you don't notice yourself sweating. Why would you? However, all this exertion can deplete your valuable electrolytes and cause fatigue and even sun exhaustion which has similarities to a cold. I try to keep everyone safe with some good electrolyte replenishment.
New Ultima Hydrating Electrolyte Powder, Orange, 90 Servings

I hope you have found these ideas pool party game ideas helpful as you swim into your next pool party!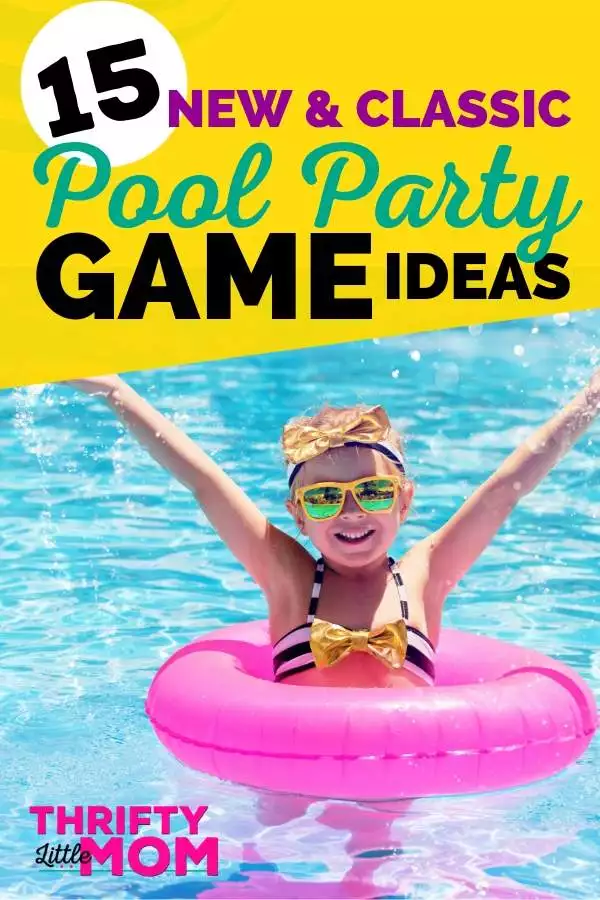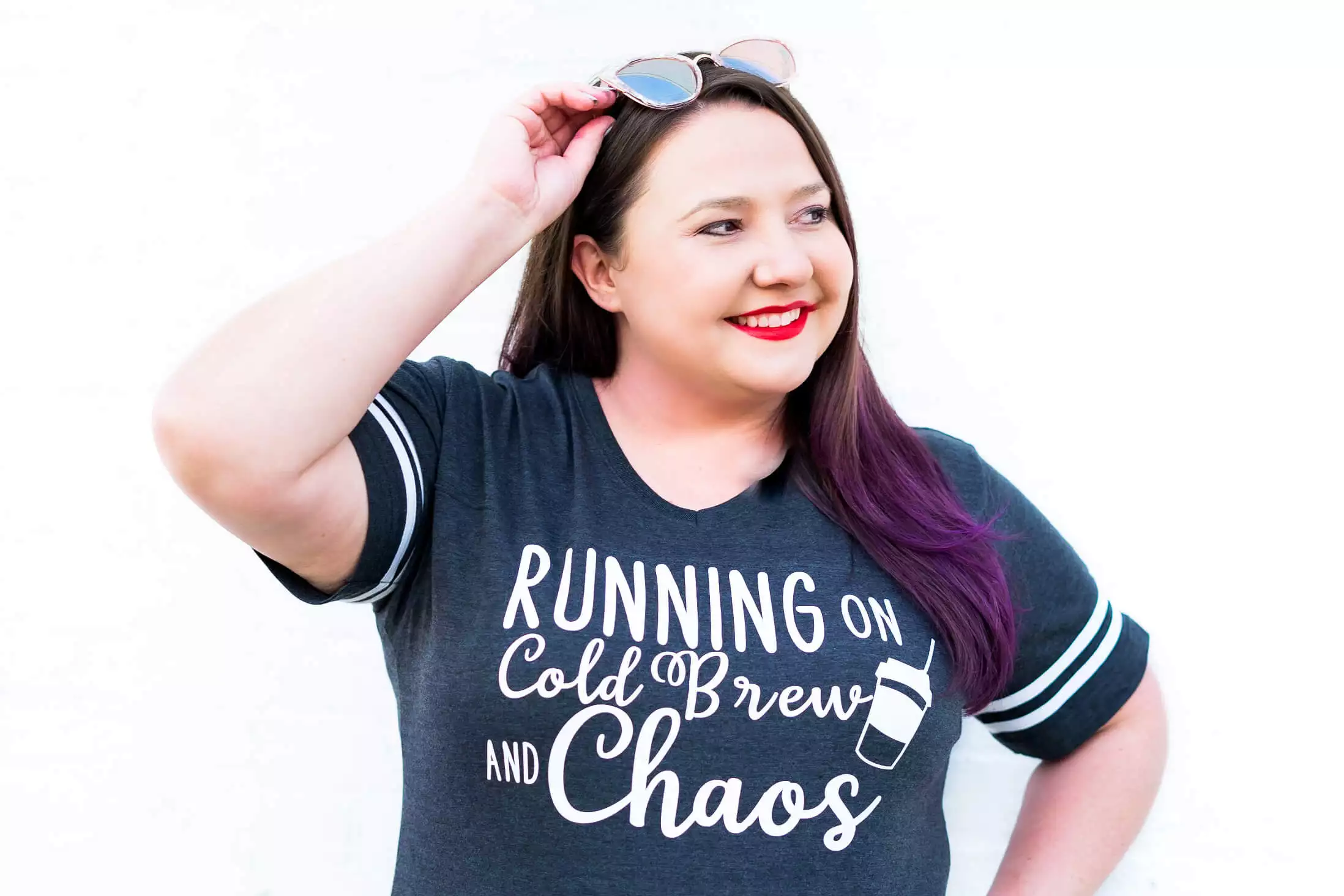 Kim Anderson is the organized chaos loving author behind the Thrifty Little Mom Blog.  She helps other people who thrive in organized chaos to stress less, remember more and feel in control of their time, money, and home. Kim is the author of: Live, Save, Spend, Repeat: The Life You Want with the Money You Have. She's been featured on Time.com, Money.com, Good Housekeeping, Women's Day, and more!
Summary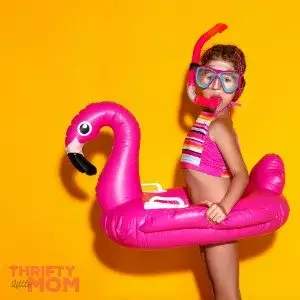 Article Name
15 Classic and New Pool Party Games
Description
Planning a pool party and looking for fun games to play to entertain guests? This list has some fun classic and new options for you to keep your guests having fun in the sun.
Author