16 Unique & Classic Pool Party Themes
This post contains affiliate links. As an Amazon Associate, I earn from qualifying purchases. I also earn from qualifying purchases made with other brands and programs. See my
privacy policy.
I cannot wait for the summertime to roll around and that classic sign of fun beginning to appear- "Pool open for the season". Cool turquoise water on a hot sunny day is my definition of paradise at home. You don't need an excuse to have a celebration, but you might like a theme. I've got a few pool party themes that you will love!
Swimming Pool Party Themes
Picking a pool party theme or pool party birthday theme really comes down to the kinds of food you want to serve and the types of decor you want to incorporate into your celebration!  You can go with a classic theme or get a little creative and out of the box.  I'll be giving you both kinds of themes in this idea list.
1. Luau/Tiki Pool Party Theme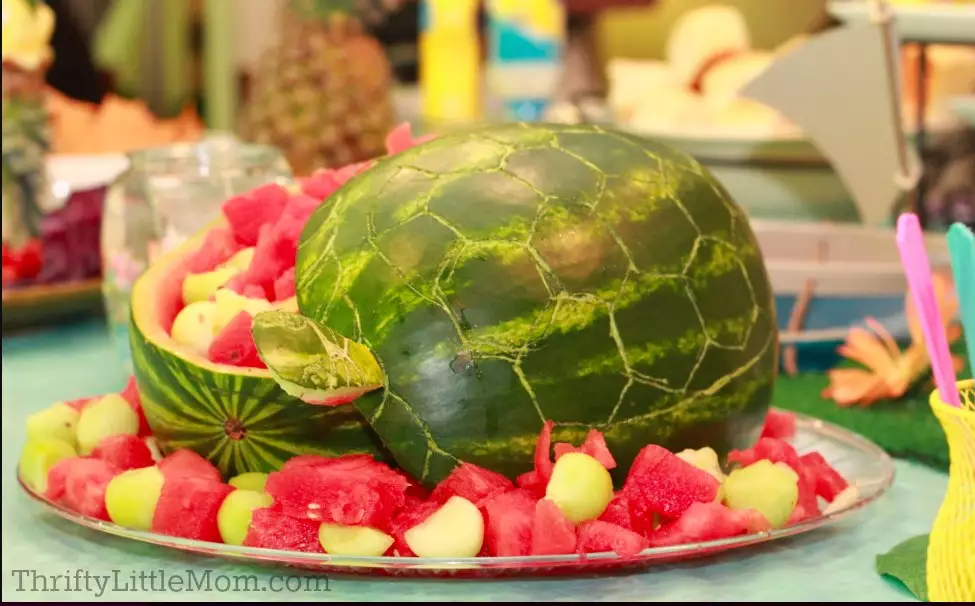 This one is fairly common but always fun. Donning tropical flower leis and drinking out of a coconut or tiki head is nothing short of delightful. I say, make sure everyone has a grass skirt. Everyone. Your husband especially!
Amscan Tiki Party Invitation Cards, 4 7/8″ x 6.25″, 20 Ct.
This party is always number one because of the ease in which you can find decorations. The kits are an easy way to get this this done quickly. I love the tablescapes you can create using these.
Party City Full Tiki Party Decorating Kit, Includes Tiki Bar, Signs, Decorations, Table Skirt, Centerpiece Kit and More
As always, don't forget about your local shops that have great party decorations. Here are thrifty party supply stores you might have forgotten about!
Luau Party Game  & Craft Ideas:
Limbo
DIY Hawaiian Headbands
Luau Themed Food Suggestions:
Kabobs
Fruit
Pineapples
Watermelon
Beef or Chicken Teriyaki
2. Beach Theme Pool Party Theme
Just because I don't live at the beach doesn't mean I can't pretend! This is a fun time to break out colorful sand art projects and decorate with shells and sea life.
Have your friends create "fancy flip flops" for the party.
Have a sun umbrella theme to see the funniest and coolest umbrellas out there.
Best beach towel (I love the tortilla one I saw recently)
Beach Theme Fill In Invitations – Any Occassion (Birthday, Retirement Party, Summer) – 20 Count With Envelopes
I love the cute little flip-flop details and flamingo fun you can have with this theme. You don't have to go "full on luau" to support the feeling of summertime at the beach.
Hello Summer Burlap Banner Rustic Summer Banner with Flamingo Pattern Summer Garland Flag Decoration for Pool Party, Beach Party, Barbecue Party (Color Set 1, 1 Piece)
Beach Themed Game & Activity Suggestions:
Horseshoes
Corn Hole
Frisbee
Shell Jewelry
Beach Themed Food Suggestions:
Fried Chicken
Tropical fruits
Tropical drinks
Guacamole
Chips
3. Popular Nautical Kid's Movie Pool Party Theme
Movies are always an easy theme as there are so many decorations already available to support which ever one you decide on. Whether you are all adults or small kids or the combination of both, there are great movie themes that can make your party exciting. Here are some popular nautical movies that will help inspire your next pool party theme.
Finding Dory Birthday Decorations Party Supplies Pack | Table Decorating Kit, Happy Birthday Letter Banner, Hanging Swirls, and Hanging 3D Honeycomb Decorations | Celebrate With Nemo, Marlin, And Dory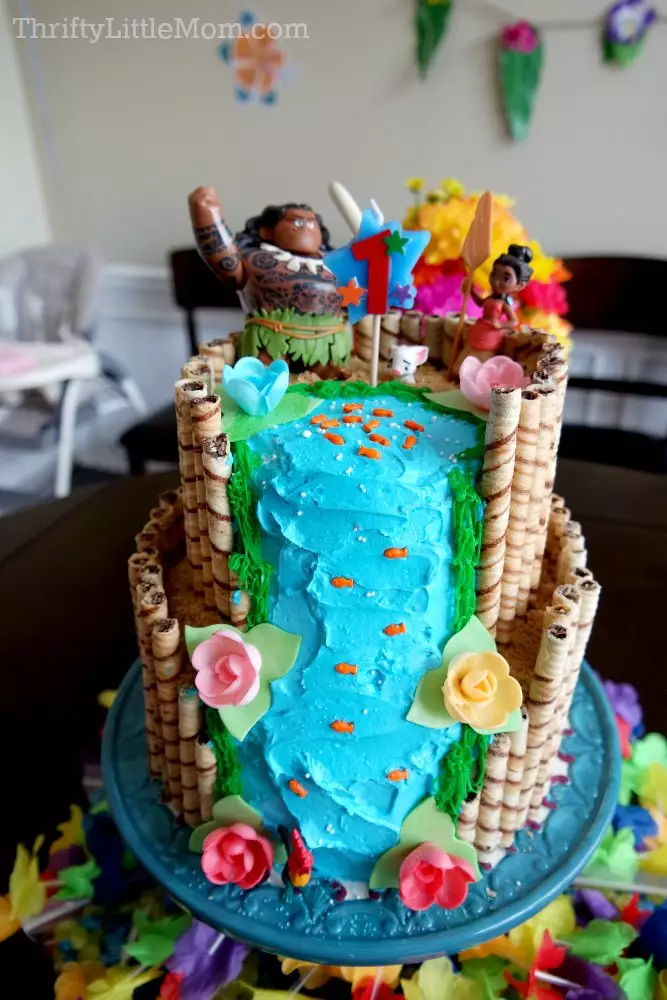 Other Fun Kid's Pool Party Themes:
Lilo and Stitch
Aquaman
Creature From the Black Lagoon
Godzilla
20000 leagues under the sea
Atlantis
4. Mermaid Pool Party Theme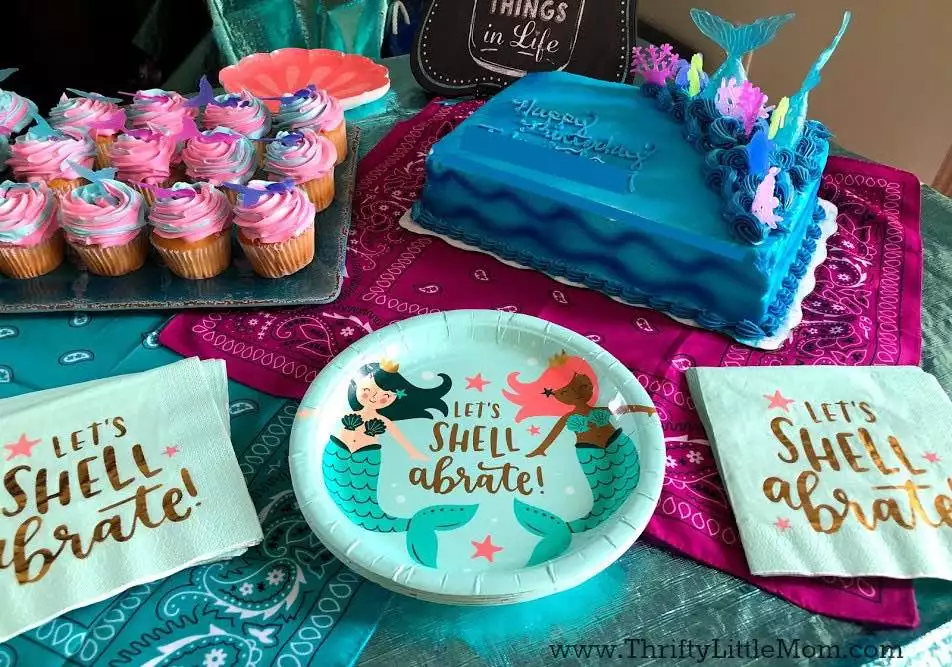 This one is always fun! The colorful nature of this theme is perfect for the sunny days of summer. Check out the full theme and ideas here. They even make mermaid tails to swim with now. My twins thoroughly enjoyed this wonderful party and you will too!
Mermaid Unicorn Pool Party Birthday Invitations, Summer Pool Party Bash, Splash Pad, Water Park Invites, 20 Fill In Unicorn Mermaid Invitations With Envelopes
Themed Food Suggestions:
Mini Pizzas
Gold Fish Crackers
Strawberries
Blueberries
Blue Punch
Cotton Candy
5. Pirate Pool Party Theme
Maybe you have a group of little ones that are more inclined to the rougher side of sea life. This can be achieved with a little creativity and the kids will love it! This would be a fun pool party theme to incorporate noodle rafts. Have "treasure" around the pool that the little pirates have to try and plunder. Just make sure you stock up on foam swords!
Pirate Birthday Party Invitations (20 Count) With Envelopes
6. Fiesta Pool Party Theme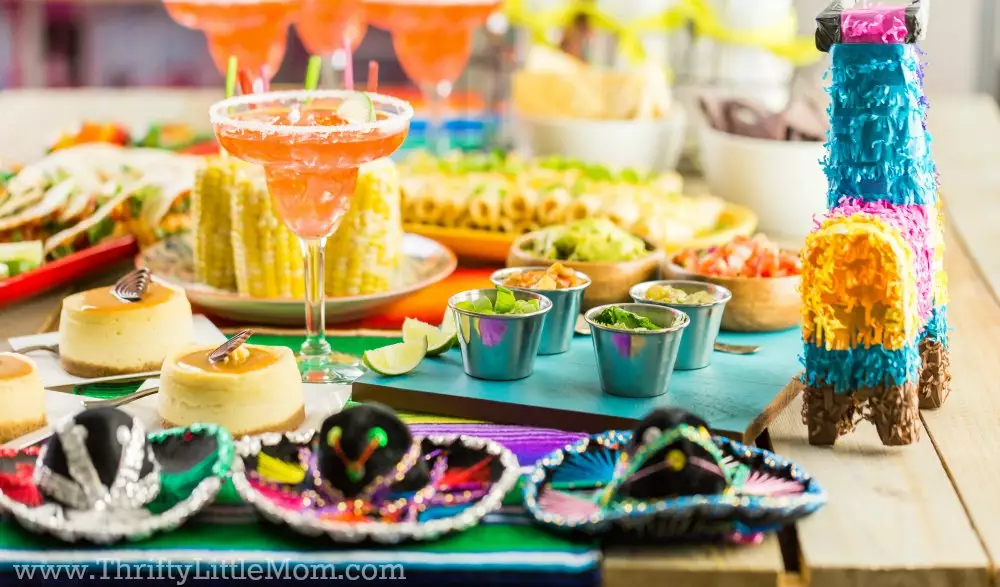 Bright and bold colors, zesty tropical flavors, spices and seasonings, what's not to love about this theme? I would enjoy a delicious taco bar for this occasion too.
Break out some lively music and a piñata and let the fiesta begin!
Let's Fiesta – Shaped Fill-in Invitations – Mexican Fiesta Invitation Cards with Envelopes – Set of 12
Themed Food Suggestions:
Taco Bar
Chips
Salsa
Guacamole
Mango Salsa
Margaritas
Mocktail Margaritas
7. Water Wars Pool Party Theme
I can remember the excitement and fun of running around chasing my friends with a steady stream of water flowing out of a plastic barrel. Buckets of water balloons at the ready. There are so many different "water weapons" to choose from these days that the enjoyment factor is off the charts.
Water Wars Girls Birthday Party Fill in Invitations Set of 20 with envelopes by AmandaCreation
8. Baby Sharks Pool Party Theme
You know this song as well as I do at this point. My kids bop around the house singing that all too familiar do-do-do. This super cute theme can be completed by getting a few inflatable shark fins.
12 Baby Shark Birthday Invitations with Stickers Envelopes, Baby Shower Party Invitation Invites Cards for 1st Girls or Boys
9. (Regular) Shark or Jaws Pool Party Theme
Have your baby sharks become big sharks? You can still have all the fun of sharks but in a more
teen friendly way. The more "Jaws" style sharks accomplish this theme easily.
Koko Paper Co Shark Invitations. Set of 25 Fill-In Style Cards and White Envelopes. Perfect for Jawsome Good Times such as Birthdays, Graduations, Baby Showers and Any Occasions.
10. Rubber Duck Pool Party Theme
There are bulk bags of rubber duckies you can purchase to make this party a success. Imagine the look on their faces walking into a pool filled with 100+ rubber duckies. These come in all shapes and styles as well as sizes. Pick up a bulk bag and also one of the giant inflatables. At the end of the party, the kid who collects the most duckies wins a prize (that way clean up is a snap!).
Rhode Island Novelty RDAS100 Rubber Duck

Game 5000-BB Pool Rafts & Inflatable Ride-ons, Giant, Yellow
11. Bubble Pool Party Theme
The things I would acquire for this party are several glitter beach balls to float in the pool. Bubble machines to have a constant stream flying around. Plenty of bubble wands and even one of the large rope and stick bubble wands. The rainbow colors of bubbles are very enjoyable and the fun of popping them never gets old.
5 Pack Inflatable Sequin Beach Ball Jumbo Pool Toys Balls Giant Confetti Glitter Transparent Beach Balls Swimming Pool Garden Party Favors Water Fun Toys ball for Kids Adults 24″-2 Pieces,16″-3 Pieces
12. Funniest Float Pool Party Theme
We live in the future. Currently, I can google "funny pool floats" and get a huge listing of all types of inflatable pool devices that are hilarious! This would be a fun challenge to present to your friend group. You could even have a prize for the most creative or weirdest. Here's some pool party themes that are all float related.  Think of it like a Summer Ugly Christmas Sweater Party.
Land Animals
Water Animals
Birds Only
Food Floats
Mythical Creatures
Anything Circular (tube style)
Noodle party
Only $1 (purchased from Dollar tree or the like)
Transportation (planes, trains, autos)
Swimline Inflatable Pizza Slice Pool Float
13. Patriotic Pool Party Theme
The summer months brings lots of patriotic opportunities to celebrate!  Take advantage of each one with a red, white and blue theme!  This can an extremely thrifty option because these colors can be found a most local party shop places.  
Themed Food Suggestions:
Grilled hotdog bar
Grilled burger bar
Beer
Lemonade
Baked Beans
Coleslaw (watch those food safety temperatures)
14. Flamingo Pool Party Theme
Nothing says summer, warmth and beach vibes like a quirky flamingo themed party!
15. Nautical Pool Party Theme
If you want to go legit, nautical this is a perfect look.  Red, navy, white with anchors galore!
16. Lego Pool Party Theme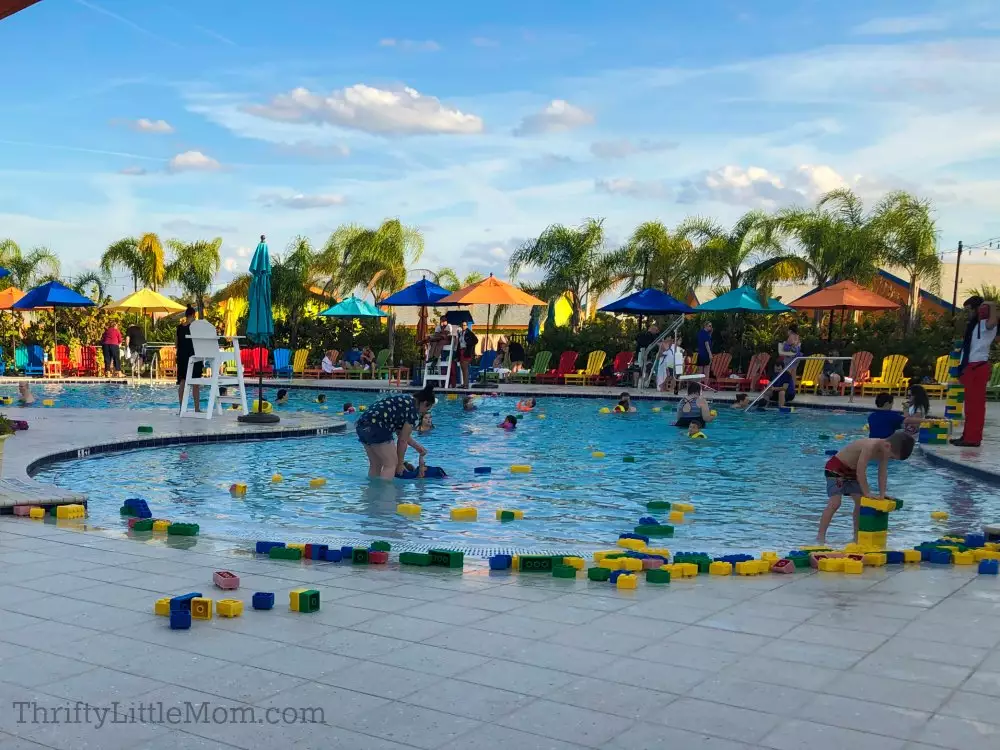 We visited LegoLand resort last summer and they had a fabulously themed pool!  Lego's would make a great pool party scene.
---

---
Outdoor and Food Tips and Ideas
Having a party out in the sun is pretty much the best way to spend an afternoon. When hosting a party you want to make sure that the food won't leave your guest remembering the aftermath and not the fun. That being said, there are some things I would like to remind you of to keep everyone safe from food hazards.
Cold foods need to stay cool. This seems like a no-brainer, but in the heat of summer this can be harder to maintain. Make sure you have a shady area for these foods and you can even pick up these inflatable cooler trays
2 PCS Inflatable Serving/Salad Bar Tray Food Drink Holder – BBQ Picnic Pool Party Buffet Luau Cooler,with a drain plug

Foods that need to be kept cold- raw meat, poultry, and seafood. Those trays of deli meats or sandwiches and cut up fruit and vegetables. Our favorite summer salads such as chicken, egg, pasta, or seafood and any dairy products.
These foods should not sit out for more than two hours and when it's real hot (above 90 °F), food should NEVER sit out for more than one hour unprotected without ice.
Hot food needs to be hot. This mostly is for your grilling items. Every style of meat has a recommended heat temperature it should hit before it is ready to serve.

Beef, Pork, Lamb: 145 °F with a 3 minute rest time
Ground meats: 160 °F
All styles and cuts of poultry: 165 °F

Getting a digital meat thermometer is imperative for this.
Remember Clean, Separate, Cook, Chill.
Clean the area and make sure you have clean hands
Separate plates for raw and cooked items
Cook to specified temperatures
Chill food after 2 hours at room temperature
Food safety is important for all outdoor activities, not just the pool. If you are hiking, camping or boating these tips can be useful too! If you are interested in more information on food safety, check out the food safety website by the USDA for all outdoor activities.
Beat the Heat Treats
One way to stay cool in the summer is by having delicious cold treats to snack on. These can be anything from popsicles to frozen fruit. Here are some of my favorite summertime cold snacks:
Polar Freeze Pops- my childhood favorite
Frozen fruit kabobs
Frozen yogurt sticks
Frozen peanut butter and chocolate sticks
Frozen Banana sticks
Frozen Kiwi sticks
Fruit Juice popsicles
Electrolyte (gatorade or the like) frozen popsicles
Homemade Frozen Fruit and Veggie Ice Pops
Keep these treats on hand to guarantee that everyone stays cool in the sun.
Party with a Menu Plan!
One of my favorite menu planning apps is Emeals.  They have a special occasion menu plan options that also includes a crowed pleasing pool party menu.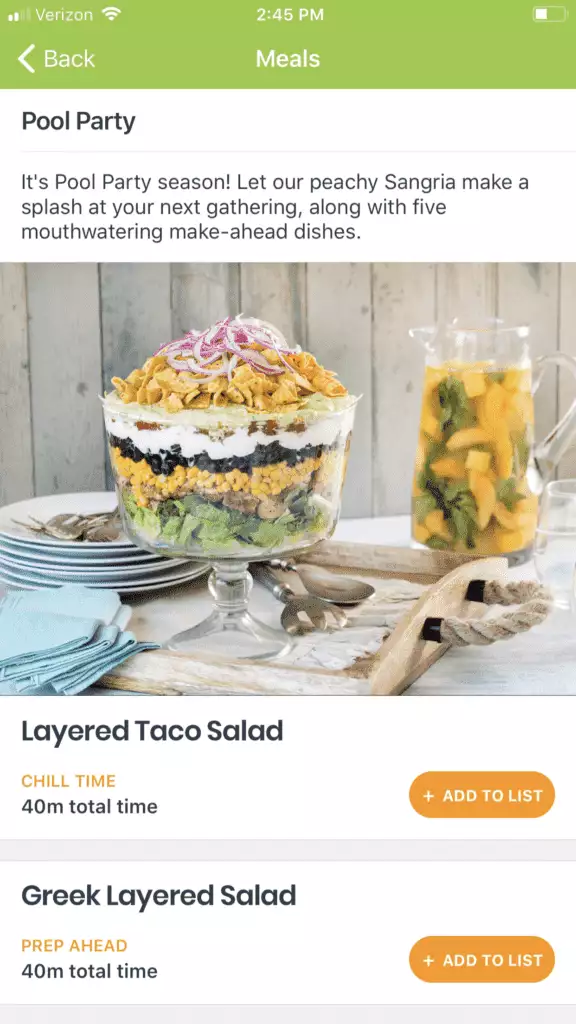 Stay safe in the heat
I know if I don't watch it, my kids would stay in the pool from sun up to sun down. This is great exercise, but in the heat of summer this can also be dangerous. Here are just a few things to remember about pool and sun safety.
Keep an eye out for symptoms of heat exhaustion, heat cramps, and heat stroke.
Consuming drink with electrolytes in just as important as water being that your natural salts are being depleted.
Common symptoms between all of these are fatigue, headache, nausea, vomiting, clamminess, dizziness.
Get person to a cool area and use cool towels to bring body temperature down.
Do not force a person with sun stroke to drink, the other two, consuming liquids is important.
Watch that skin
Did you know that 90% of all skin cancer is caused by sun exposure?! And that 50% of all diagnosed cancer is skin cancer. I'm not trying to scare you, but this is very preventable! SUNSCREEN! But not just any sunscreen. Make sure you are choosing the right sunscreen for the activities you are participating in. The American Academy of Dermatology makes several recommendations for applying sunscreen. Following their steps can help prevent sun damage to skin AND skin cancer. Protect yourself and your love ones by paying attention to this list:
SPF of 30 or higher
Broad spectrum to protect from both UVA and UVB rays
Apply 15 minutes before sun exposure
Use liberally- about 1 oz
Places that are often forgotten- tops of feet, exposed scalp areas, lips and ears
Reapply after being in water or excessive sweating (this is where most people forget and end up lobster-fied)
B.Y.O.F.A.K.- Bring your own first aid kit
While many community pools may have a kit available, some times these can be under stocked or hard to locate. I think it is very important to have a good quality first aid kit with you. Skinned knees and bug bites are almost unavoidable
when it comes to summertime fun. Have one of these at the ready to prevent a scramble.
Johnson & Johnson All-Purpose Portable Compact Emergency First Aid Kit for Travel Home & Car, 140 pc
Having fun at a pool isn't hard, but being prepared can be a challenge if you are not informed. Make sure you're ready this summer for anything life throws your way. I hope this list helps you make the most out of your pool and outdoor fun times! Enjoy these pool party themes and stay safe out there!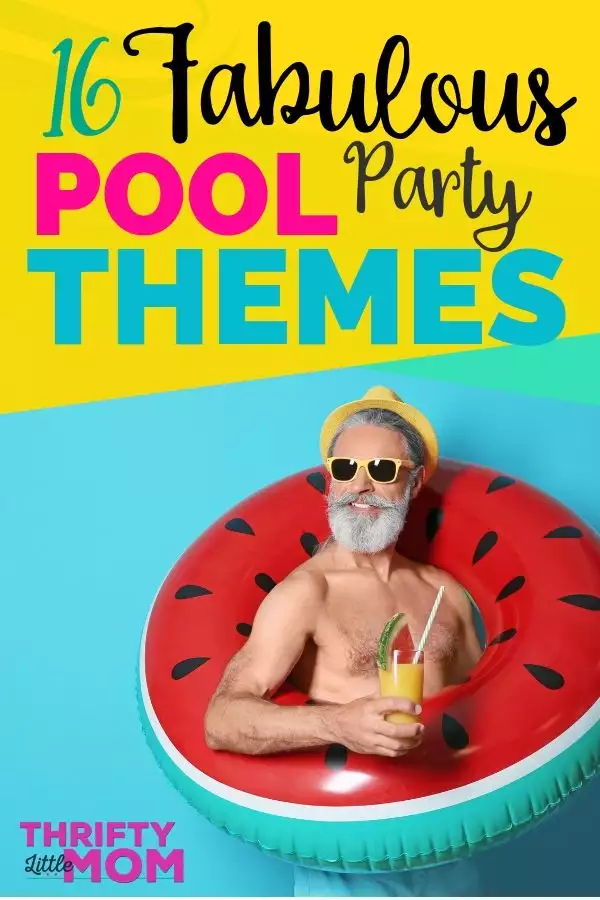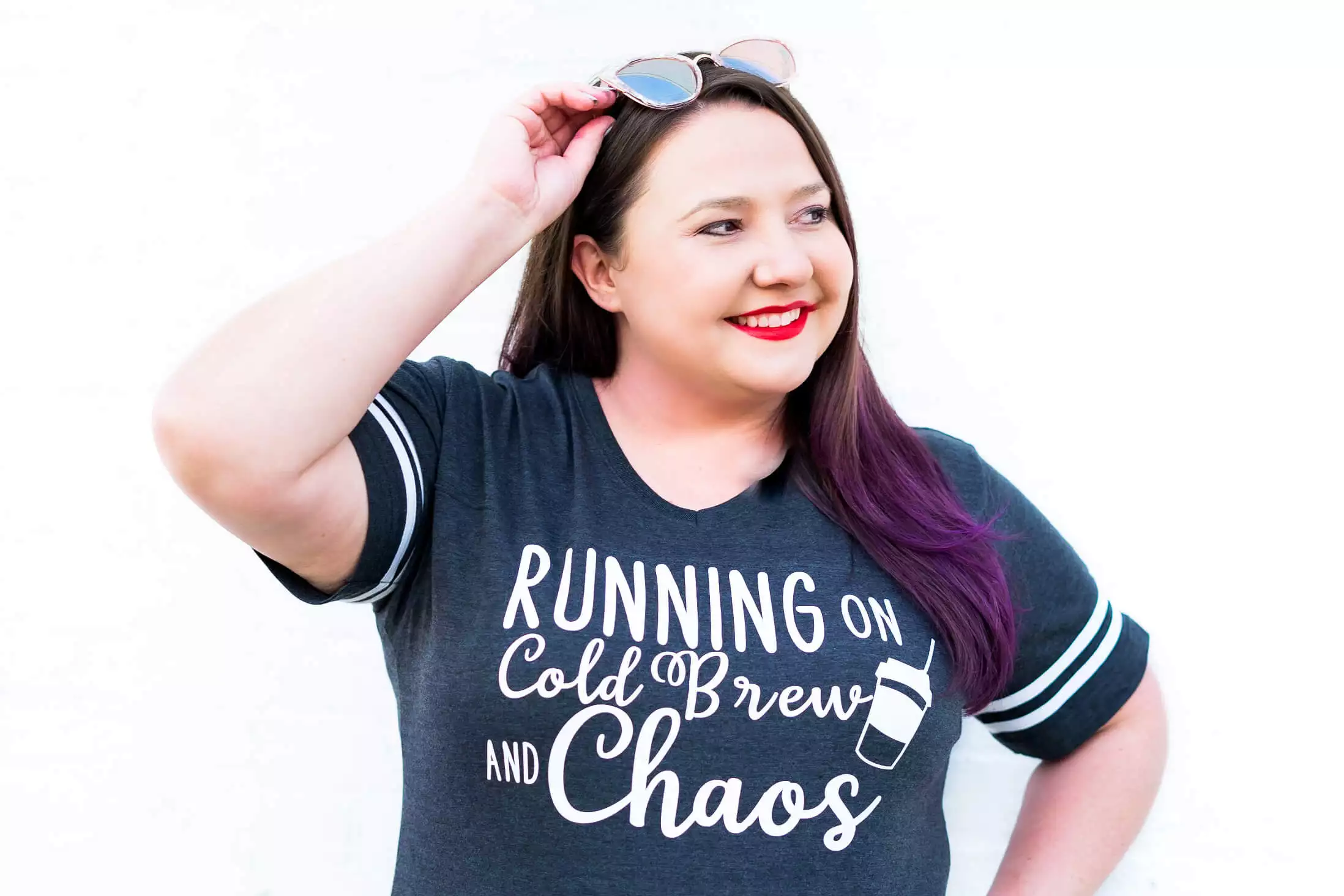 Kim Anderson is the organized chaos loving author behind the Thrifty Little Mom Blog.  She helps other people who thrive in organized chaos to stress less, remember more and feel in control of their time, money, and home. Kim is the author of: Live, Save, Spend, Repeat: The Life You Want with the Money You Have. She's been featured on Time.com, Money.com, Good Housekeeping, Women's Day, and more!