15 Baby Shower Decoration Ideas & Color Schemes
This post contains affiliate links. As an Amazon Associate, I earn from qualifying purchases. I also earn from qualifying purchases made with other brands and programs. See my
privacy policy.
You've got the task of creating a fun, memorable and awesome baby shower for a friend or family member? Congratulations! One of the hardest parts of the job is picking an epic theme or color scheme. I'm hoping this post of 15 Baby Shower Decoration Ideas is a great starting point for a solid idea that you can run with and create your own.
Notice that with each baby shower decoration idea I've made pinnable color-scheme images so if you like them, you can pin them to Pinterest and come back later to revisit them! Each idea also leads you to where you can get that color scheme decorations in bulk on Amazon for a thrifty price so you can spend a little more on food and cakes!
Plus these themes would also work if you needed to create a gender neutral baby shower or a baby shower for male/female fraternal twins!
15 Baby Shower Decoration Ideas For Boys, Girls and Neutral Parties
1. Circus Themed Baby Shower Decoration Ideas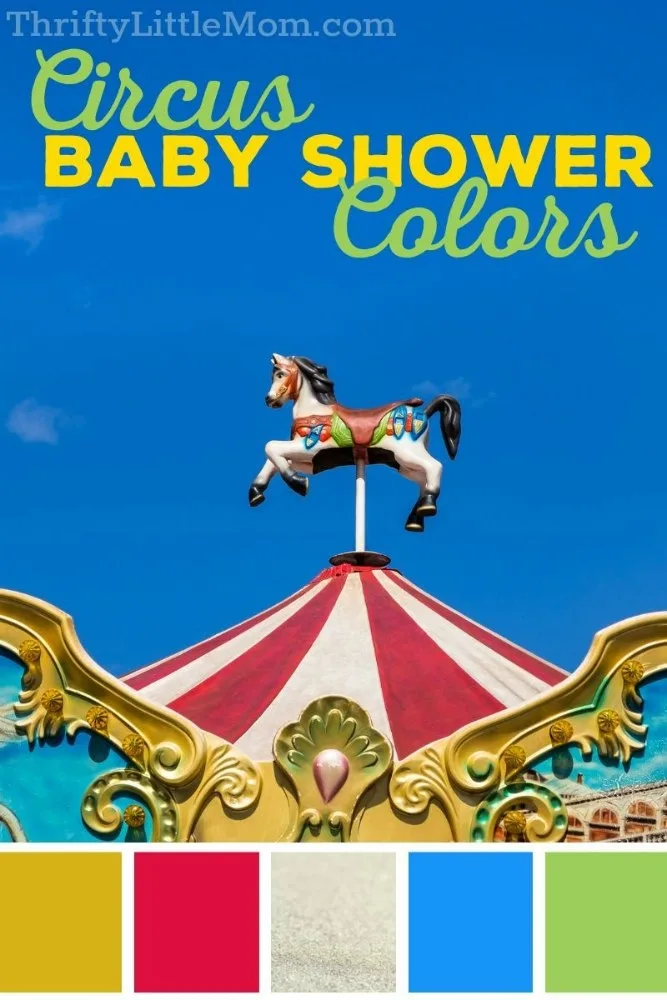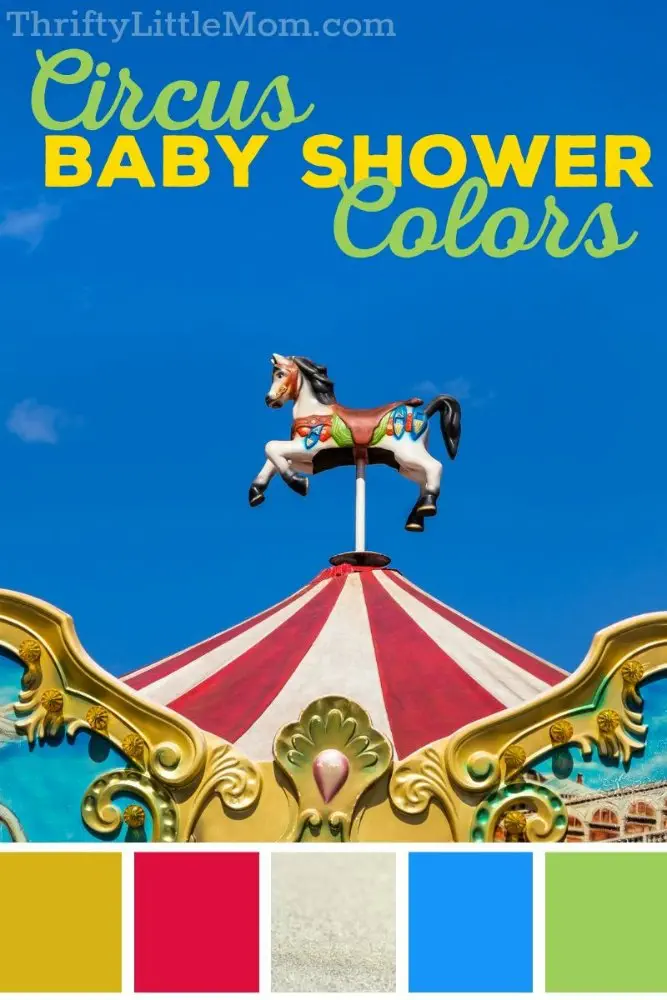 The fun and flair of a circus is enjoyable for everyone, no matter the gender.
This party theme allows you to throw a big celebration without the traditional pinks and baby blues.
The color scheme for this is mostly primary colors (and some glitter)- which are the first colors babies see! (I like fun facts)
Animals galore- tigers, monkeys, elephants and horses all come together under one tented roof
Delicious snacks are easy to come by- popcorn, cotton candy and circus peanuts to name a few
Balloons are an easy and simple decoration that will always make a statement
Get the look on Amazon:
NICROLANDEE Carnival Party Supplies Birthday Balloon Tissue Paper Flowers Pom Poms Honeycomb Ball Circle Dots Hanging Garland Banner for Circus Baby Shower Clown Backdrop Beach Kids Party Decorations
2. Safari Themed Baby Shower Decoration Ideas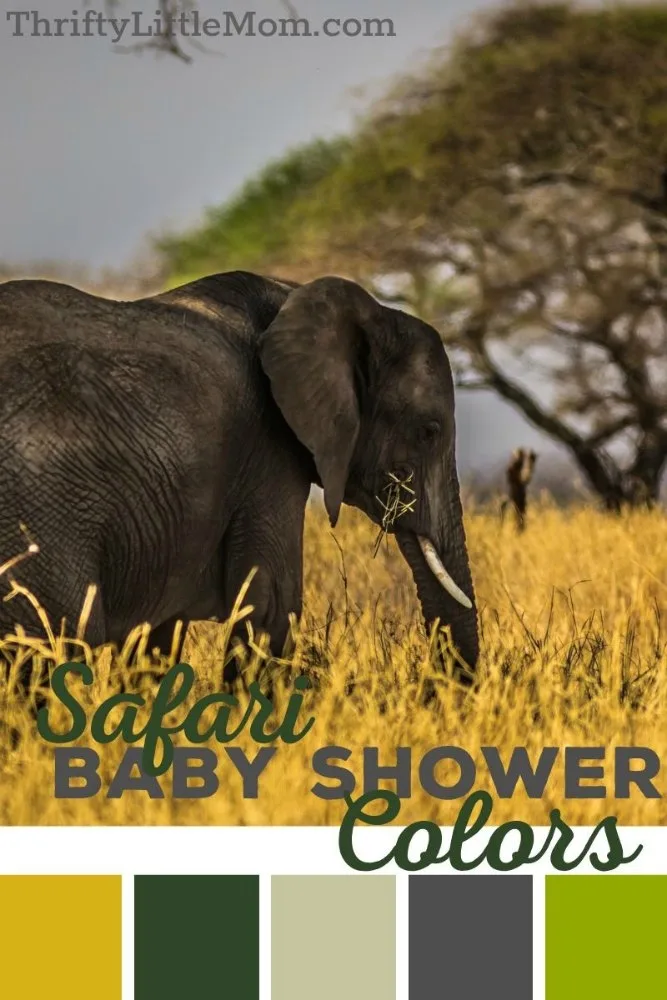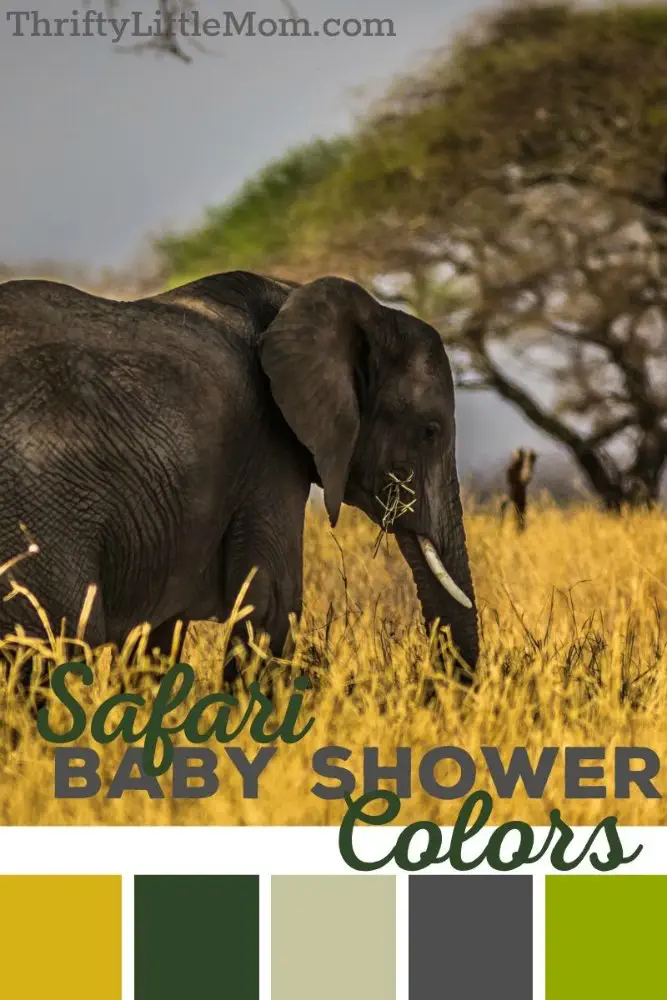 Bring the eye catching prints and savanna neutrals to the party with a safari themed baby shower.
Zebra prints and cheetah prints can bring interest to the design mix
Natural fabrics like burlap and linen can give the event an elegant and rustic feel
This theme is a perfect mix of nature and nurture.
Decorate with golds, grays, and greens
Get the look on Amazon:
Gender Neutral Baby Shower Balloon Decoration Set, 16′ Balloon Arch Garland, Metallic Gold, White and Clear Balloons, Letter Balloon, Boy or Girl, Gold Baby Shower Decorations, Unisex, Gender Reveal
3. Baby Ducks Themed Baby Shower Decoration Ideas

Everyone enjoys watching little ducklings follow single file behind their mother wiggling and wobbling around. Ducks are the quintessential baby animal when it come to a gender neutral baby shower. Waddle it be? Boy or girl?
Rubber duckies are cute and easy decorations to find
They come in all shapes, size and styles to fit your personality
Bubbles and balloons can add whimsy to this cute baby bath time theme.
4. Outer Space Themed Baby Shower Decoration Ideas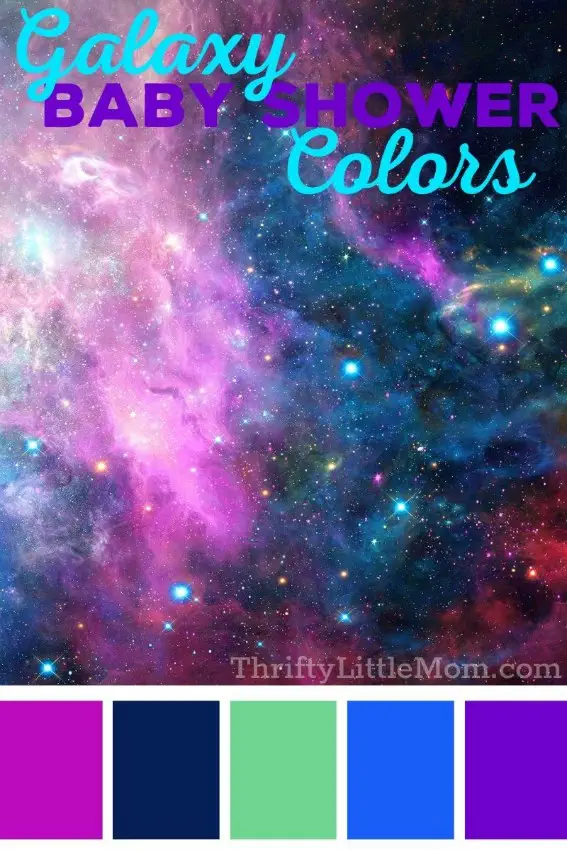 The cosmos provides a beautiful color scheme for your gender neutral baby shower. The stars, planets, galaxies and nebulas are a natural wonder, just like your little bundle of joy. By utilizing this striking theme, you guarantee a shower that is "out of this world".
Galaxy cakes and treats are mesmerizing and delicious
Pick the most beautiful colors in the universe
Stars and planets make great hanging accents
So many ways to make this theme exciting
Get the look on Amazon:
Party City Galaxy Tableware Kit and Supplies for 16 Guests, Includes Plates, Cups, and More

BALONAR 3.2g 90pcs Metallic Chrome Balloon in Blue Green and Purple for Wedding Birthday Party Decoration (Blue Green Purple)

Teal Purple Lavender Silver Tissue Paper Pom Poms Flowers Tissue Tassel Garland Polka Dot Paper Garland Kit for Shower Party Decoration
5. Woodland Creature Themed Baby Shower-
A woodland creature baby shower is so cute and whimsical.
Plenty of themed decorations available in kits

Animal cupcake toppers
Forest creature food toppers
Leaves, Balloons, Pom Poms, Banner and Lanterns

Easy to prepare themed food

Pretzel Bark
Hedgehog Hummus
Mushroom cupcakes
Get the look on Amazon:
Sweet Baby Co. Woodland Animals Baby Shower Decorations Neutral Party Supplies With Welcome Baby Banner, Forest Animal Creatures Cut Outs, Balloons, Leaves, Paper Lanterns, Flower Pom Poms
6. French Bakery Themed Baby Shower-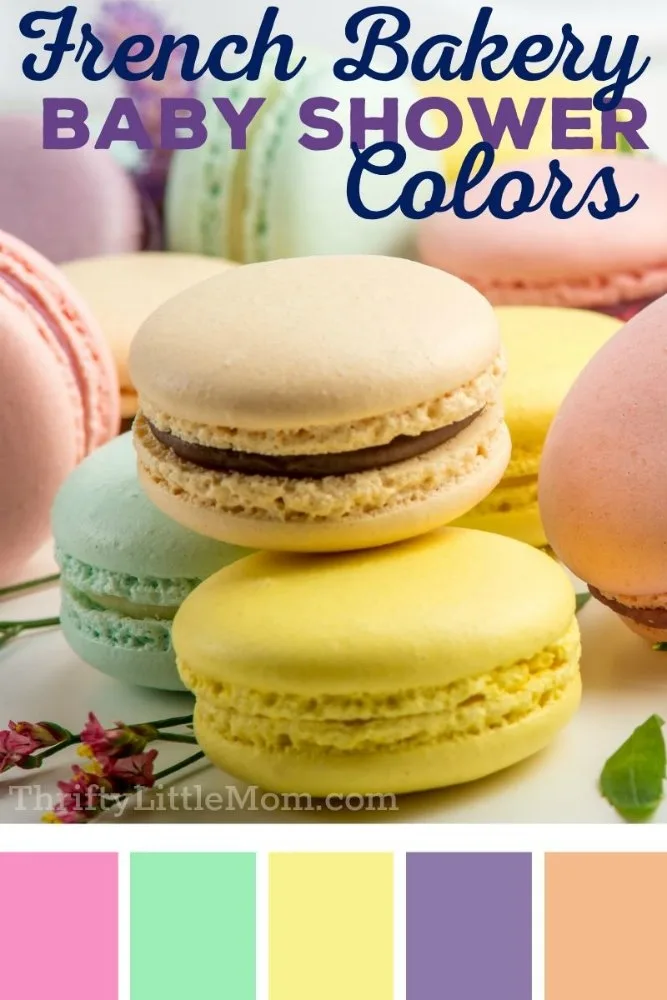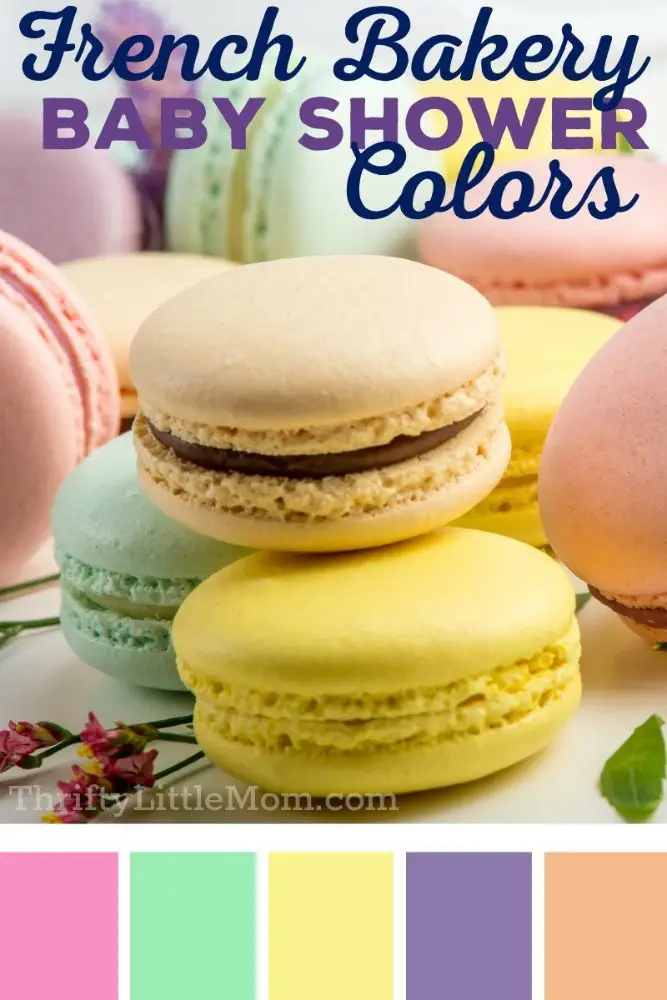 The pastries found in a French bakery are delicate and full of color. Using this as the theme of your baby shower will make for a delicious treat for your guests. A French bakery is filled with pastel colors and soft materials, thus making the perfect aesthetic for a gender neutral baby shower.
Tie this in to the classic "Pat a Cake" nursery rhyme.
Pat-a-cake, pat-a-cake, baker's man.
Bake me a cake as fast as you can;
Pat it and prick it and mark it with B,
Put it in the oven for baby and me.
Pastries to choose from
Macarons (the most popular and color dense of french baked goods)
Petit Fours
Fruit Tarts
Madeleines
Eclairs
Get the look on Amazon:
iShyan 12 Pcs Assorted Rainbow Colors Tissue Paper Pom Poms Flower Balls for Birthday Wedding Party Baby Shower Decorations
7. Twinkle Twinkle Little Star Themed Baby Shower-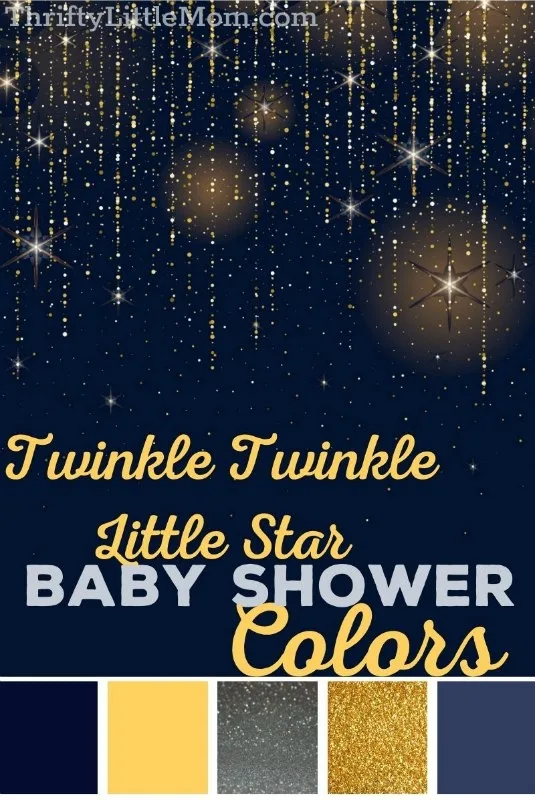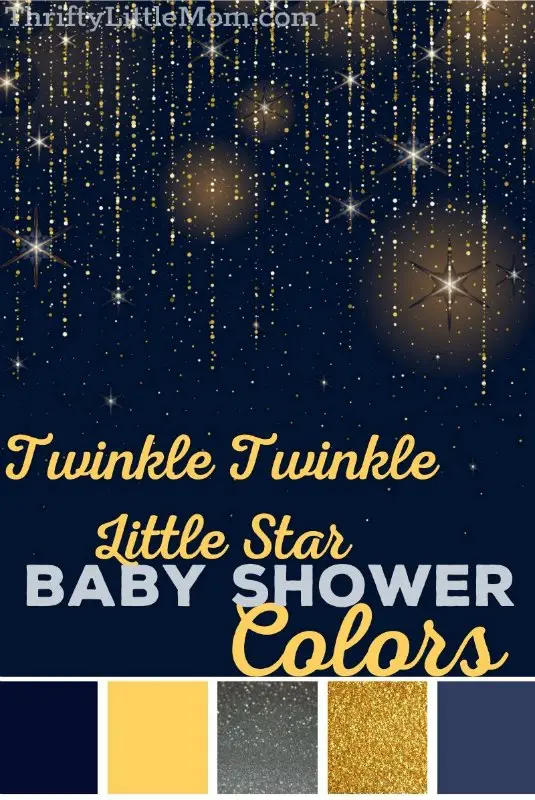 This is one of the most popular nursery rhymes in the world. This gender neutral baby shower ideas is perfect for glitzy and glam style people. Being able to incorporate golds, silvers, yellows and glitter makes for a classic and up scale theme.
Hanging star cutouts would be thematically perfect
Twinkling lights in tulle would have a soft and etherial element.
Various heights of mirrored platters create a beautiful tablescape
Get the look on Amazon:
Twinkle Twinkle Little Star – Baby Shower or Birthday Party Decoration Kit – Fundle Bundle
8. Mary Had a Little Lamb Themed Baby Shower-
Nursery rhymes are always a good spring board for baby shower ideas. Mary had a little lamb gives you the perfect opportunity to utilize soft billowy cotton and little bows.
Soft whites are delicate and beautiful
Incorporate lace, burlap, gingham and other rural themed fabrics
Try making your own bunting with my easy no sew bunting template!
Clusters of lambs tail greenery with white flowers and mason jars will make the theme inspiring
Get the look on Amazon:
Ling's moment Buffalo Plaid Fabric Tassel Garland, Lace Burlap Rig Tie Banner, Fall/Thanksgiving Decorations, Rustic Wedding Garland, Shabby Chic Garland Rag Tie Banner, 4FT (Black+White+Khaki)
Andaz Press Large Tissue Paper Pom Poms Hanging Decorations, Kraft Brown, 14-inch, 4-Pack, Burlap Natural Outdoor Wedding Decor Colored Birthday Party Supplies
9. Jungle Animal Themed Baby Shower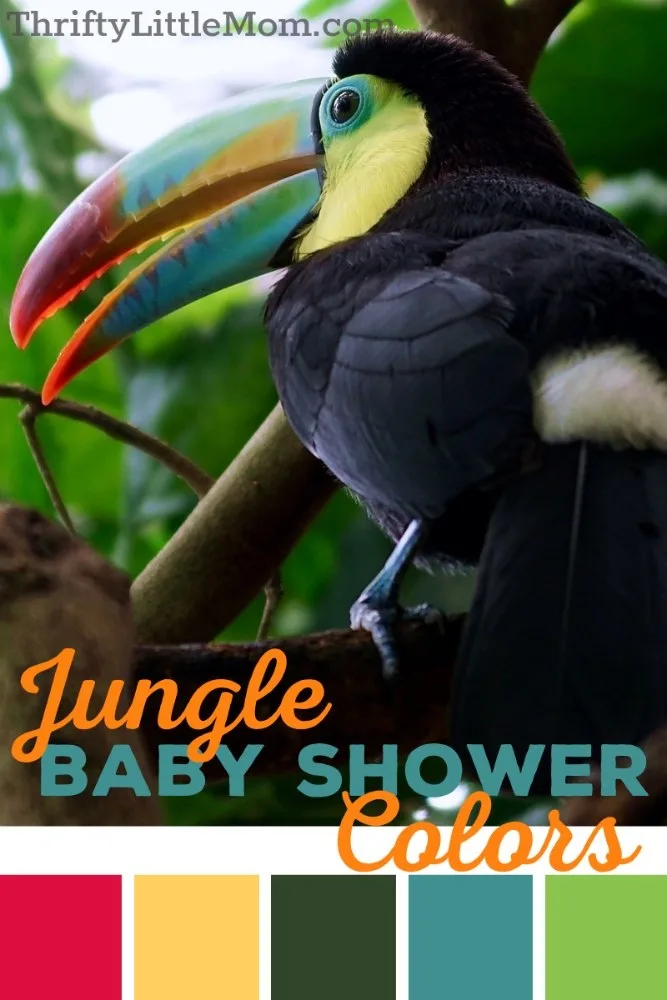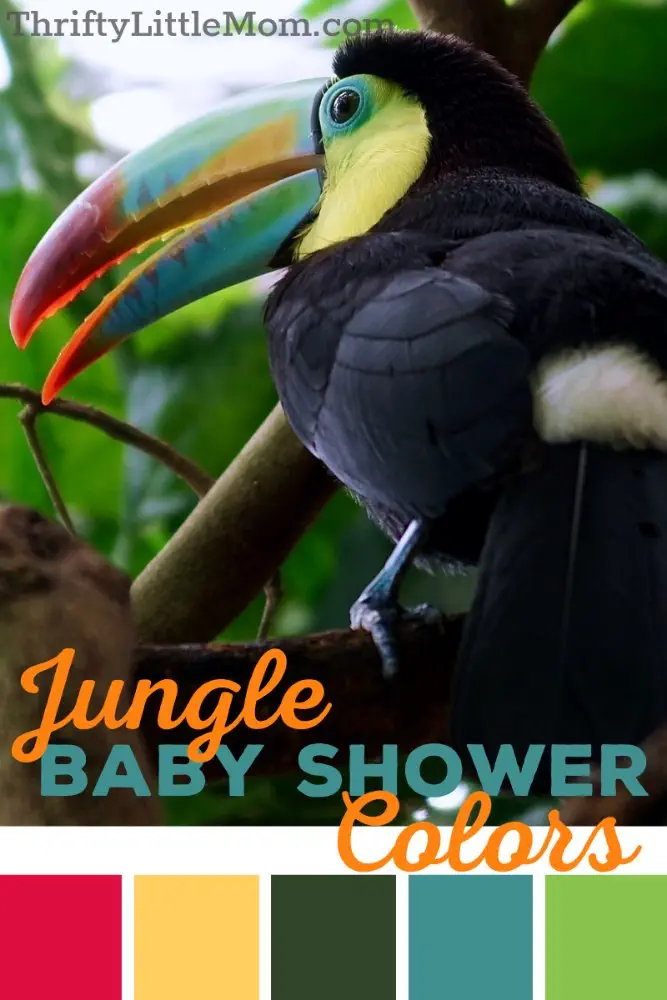 When I talked in the Animal Themed Baby Shower post, I discussed how jungle animal and safari themes are different as far as color schemes are concerned.
Jungle theme give you the opportunity to use bright tropical colors
There are more flowers and animals that are found in a jungle than in a safari
This is a fun time to use leopard prints or leis that you would not use in safari theme
Get the look on Amazon:
Jungle Safari Theme Party Decorations 174pcs:130 latex balloons,24 Green Palm Leaves, 16 feets Arch Balloon strip tape, 2 Balloon tying tools Safri party Supplies and Favors for Kids Boys Birthday Baby Shower Decor
10. "Pick her favorite animal" Themed Baby Shower
I love owls. I threw an owl themed party and I am sure that this would also make a great option for the Mommy-To-Be if she has a favorite animal. There are so many popular animal decorations out there right now that whether its llamas, cats, sloths, or adorable koalas, there are decorations to be had!
Tailoring the animal to the Mom-to-be makes it very distinct
You can choose your desired color palette to fit her favorite colors
This makes it very personalized to her
Get the look on Amazon:
Llama Hello Baby Shower or Birthday Balloon Party Bundle, Includes 13 Balloons
Traditional Baby Shower Decoration Color Schemes
11. Pink and Blue Baby Shower
If you would like something classic and traditional, you can go with the mixture of blue and pink for your decorations. Being that gender reveal parties are such a big deal right now, these color combinations can be easy to pick up in a kit.
Classic and traditional gender neutral color scheme
Create layers of the colors to accentuate the theme
Different shades of blue and pink can make for a twist on the normal pastels
Get the look on Amazon:
CHOTIKA 23 pcs Tissue Paper Flowers Pom Poms Party Decorations Tassel Garland for Baby Girl Unicorn Birthday Party Supplies Bridal Shower Decorative Decor 100% Premium Paper(Blue, Pink, Yellow)
12. Nude, Cream, White and Gold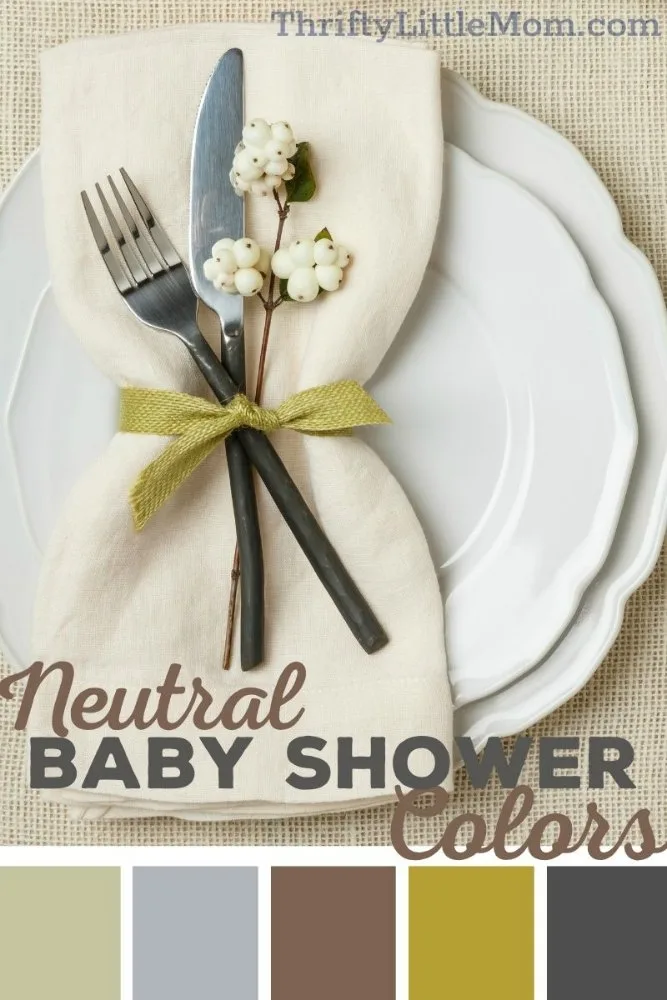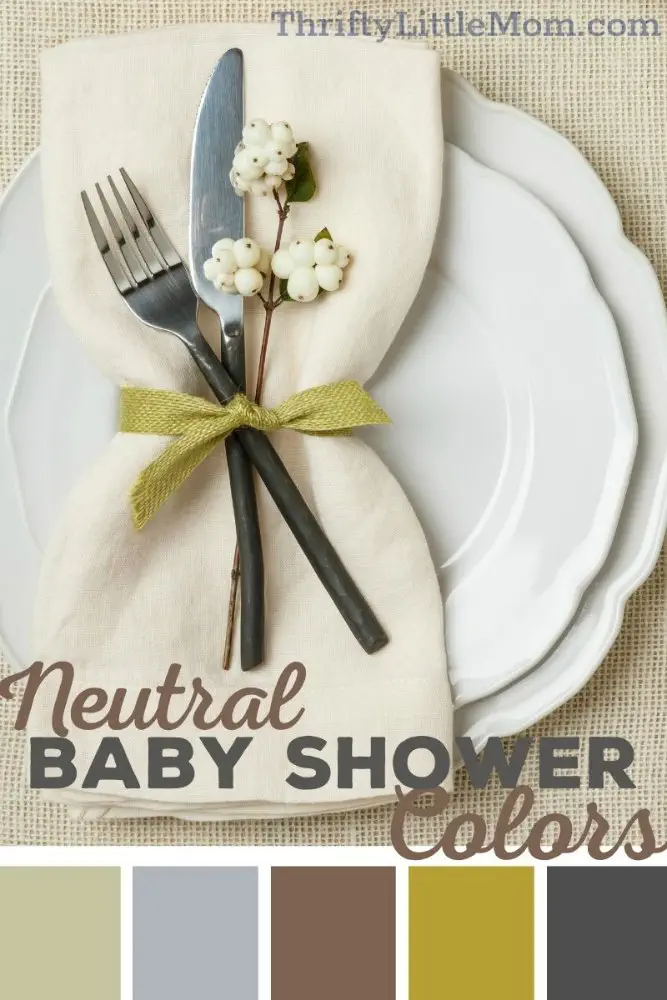 I love the earthy yet glamorous nature of this color palette. Incorporating this color combination in your shower will feel warm and cozy with a hint of glitz.
Bring in natural fabrics
Linen and burlap will give it a classic rustic feel
Natural materials like wood and metals keep it balanced
YARA Neutral Baby Shower Decorations for Coed, Unisex, Boy or Girl, Rustic Welcome Baby Banner in Burlap, Tassels, Gold and White Gender Neutral Baby Shower Decor Set, Gold Paper Fans Decorations
Beautiful Baby Shower Color Combinations
These lovely color combinations are very eye catching and still remain gender neutral
13. Peach, Teal and Gold Baby Shower Colors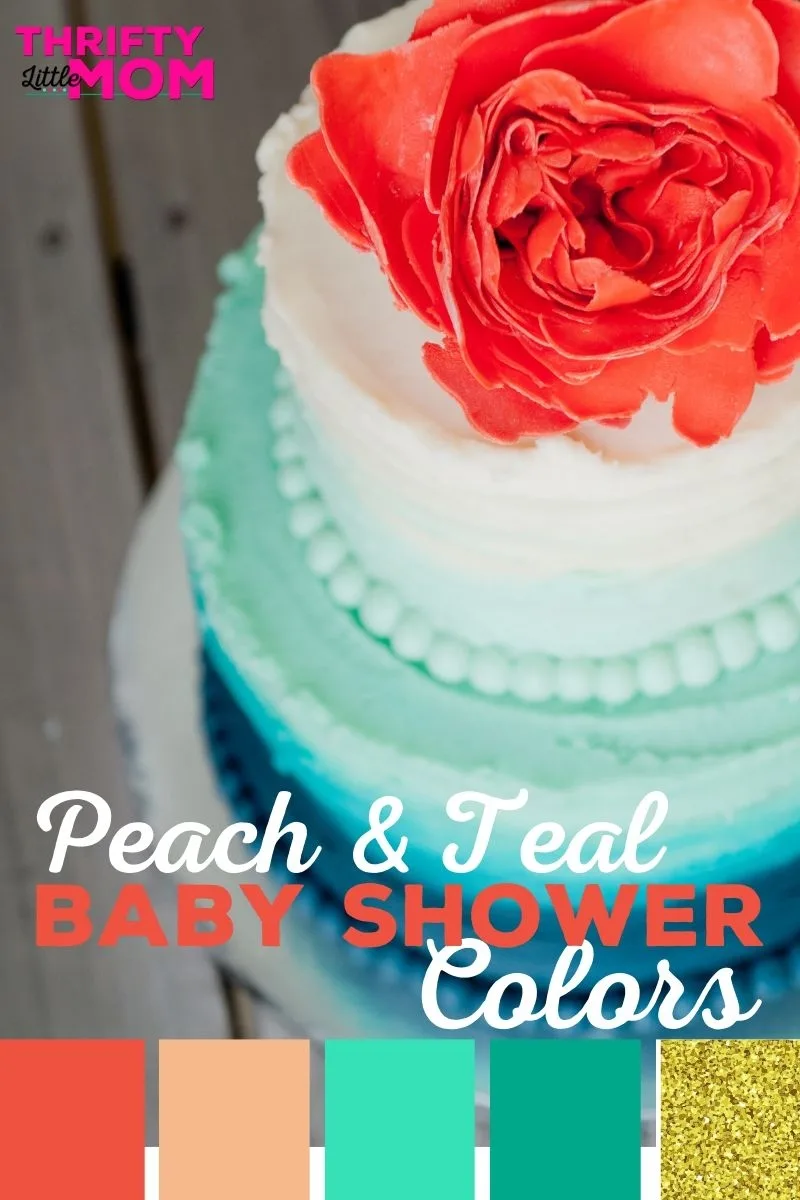 These colors look fantastic together, they are basically one shade off from their respective traditional color pairing.
Peach becomes the new pink and Mint becomes the new baby blue
Cute pairing of colors available in easy to assemble kits
The colors are bright and fun
Works with fun patterns like chevron and paisley

Qian's Party teal Peach Baby Shower Decorations Glitter Gold Polka Dot Pom Pom Mint Peach Gold Confetti Balloons for Girl Sweet as a Peach Baby Shower Decorations Peach Mint Baby Shower Banner

14. Gold, Mint and Cream
This is a very modern color scheme. The colors are perfectly paired and tantalize the eye. Needless to say I am in love with the color palette (I even use this in my home decorations)
Mint is a very neutral color and is calming
Gold is glitzy and celebratory by nature
Cream is a great option to the starkness of white and creates an upscale feel
Mint Gold Birthday Decorations Mint Cream Gold Polka Dot Paper Fan Tissue Paper Pom Pom Honeycomb Balls for Trial Baby Shower Decorations Mint Gold First Birthday Bridal Shower Decorations
15. Navy, Coral, Mint and Grey
This has a very clean feel to it. The colors go together like something in a Williams and Sonoma catalog. It has classic written all over it.
Allows you to step outside of traditional color palettes for baby showers
Is bright and airy yet, traditional and solid
Allows for classic patterns like stripes, polka dots and herringbone
Paper Garland Decorations, Triangle Bunting Garland, Tribe Party Banner (Gold Glitter, Navy Blue, Mint, Gray, Coral) for Wedding Decor, Birthday Party, Baby Shower, Bridal Shower, 10 Feet

Hope that you found these 15 baby shower decoration ideas along with color schemes helpful for your next shower that you are planning!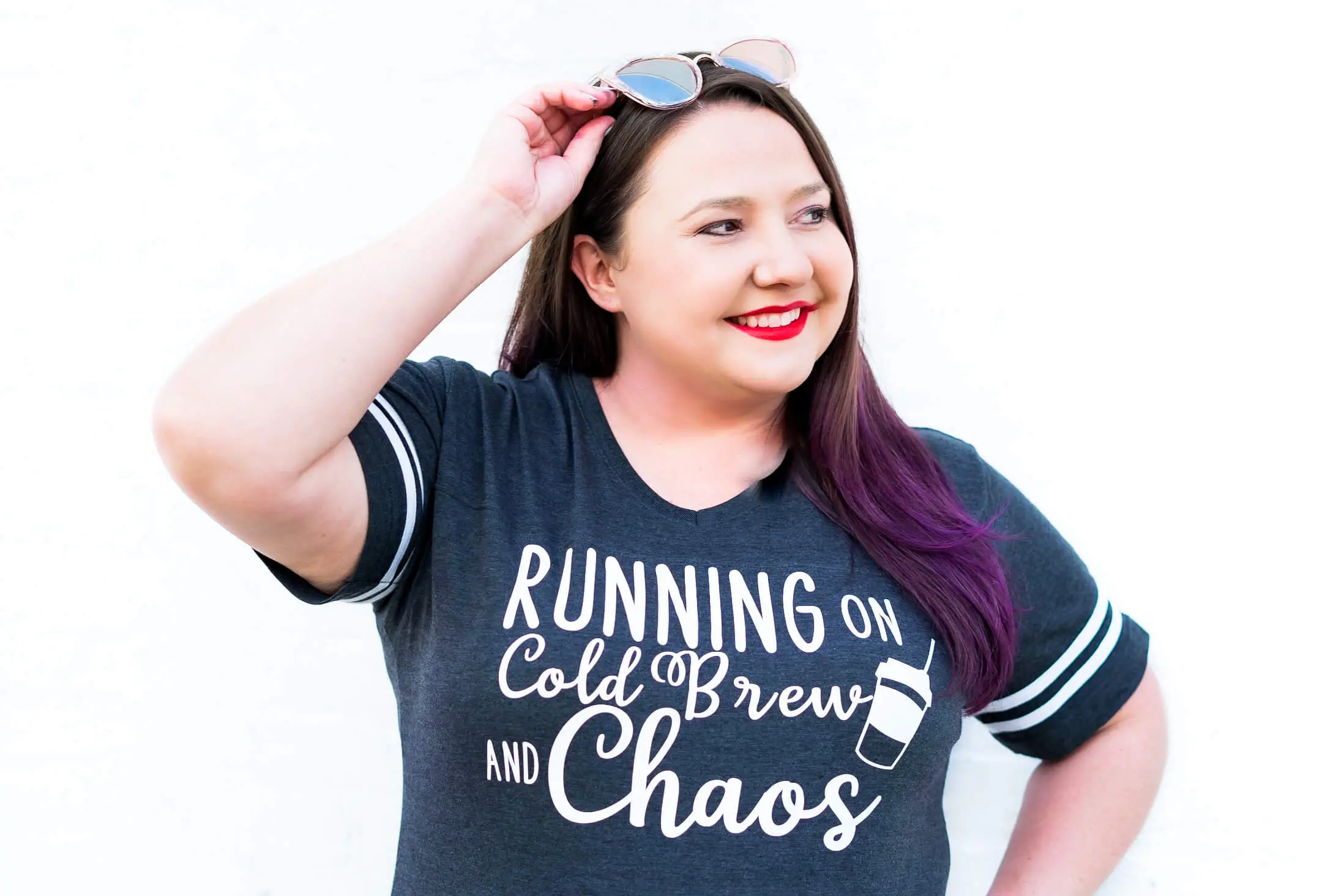 Kim Anderson is the organized chaos loving author behind the Thrifty Little Mom Blog.  She helps other people who thrive in organized chaos to stress less, remember more and feel in control of their time, money, and home. Kim is the author of: Live, Save, Spend, Repeat: The Life You Want with the Money You Have. She's been featured on Time.com, Money.com, Good Housekeeping, Women's Day, and more!
Summary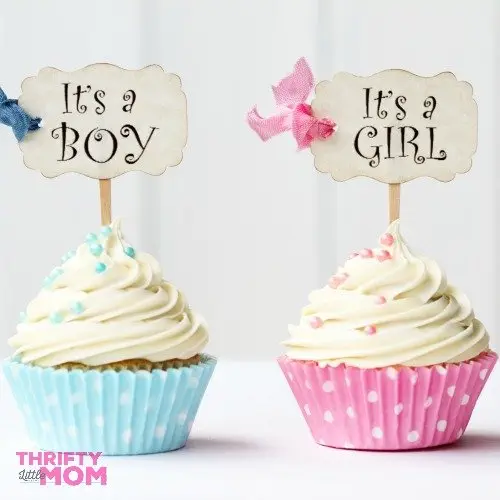 Article Name
Gender Neutral Baby Shower Ideas
Description
Get theme & color inspiration for your expecting friend or family member with these 15 baby shower decorations Ideas with theme color pallets and decor inspiration.
Author