Seventeen 70th Birthday Gift Ideas
This post contains affiliate links. As an Amazon Associate, I earn from qualifying purchases. I also earn from qualifying purchases made with other brands and programs. See my
privacy policy.
A 70th birthday is a epic milestone birthday. If you want to give an epic kind of gift, make sure you consider having the whole family– Kids, grandkids, and possibly even great-grandkids go in on the present together. Here are my ideas for seventeen 70th Birthday Gift Ideas.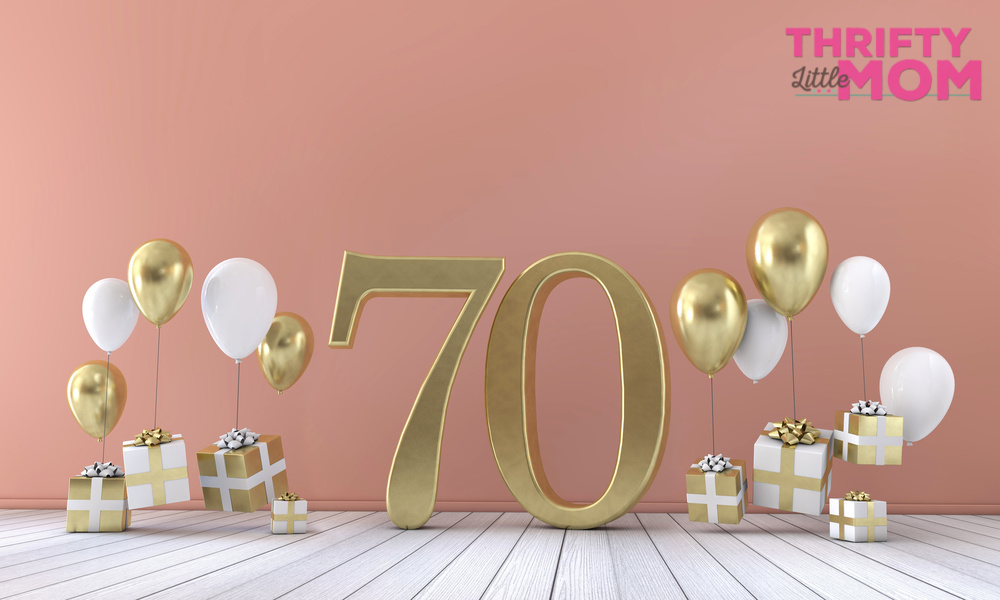 To create a special gift, take inventory of what they really love or enjoy and try to weave that into the purchase or presentation of the present. Try to customize your 70th birthday gift idea to make the day all that more monumental.
Easy 70th Birthday Gift Ideas:
1) DNA Test for Family History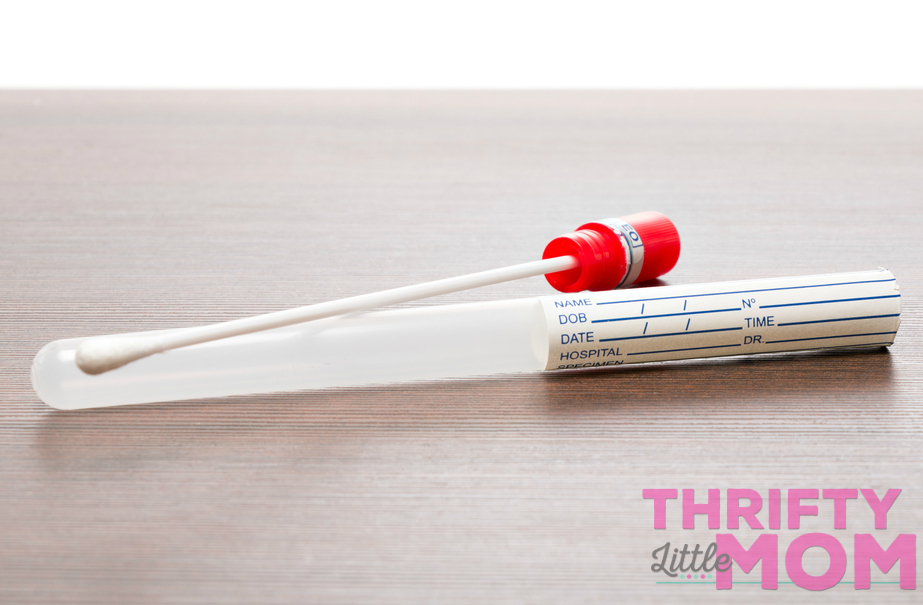 We are very fortunate to live in an era when it is possible to find out your genetic make-up and the things it can teach you. The details and information that this gift provides is impressive. You may learn things you didn't expect whatsoever. A perfect gift for your septuagenarian.
2) Ancestory.com subscription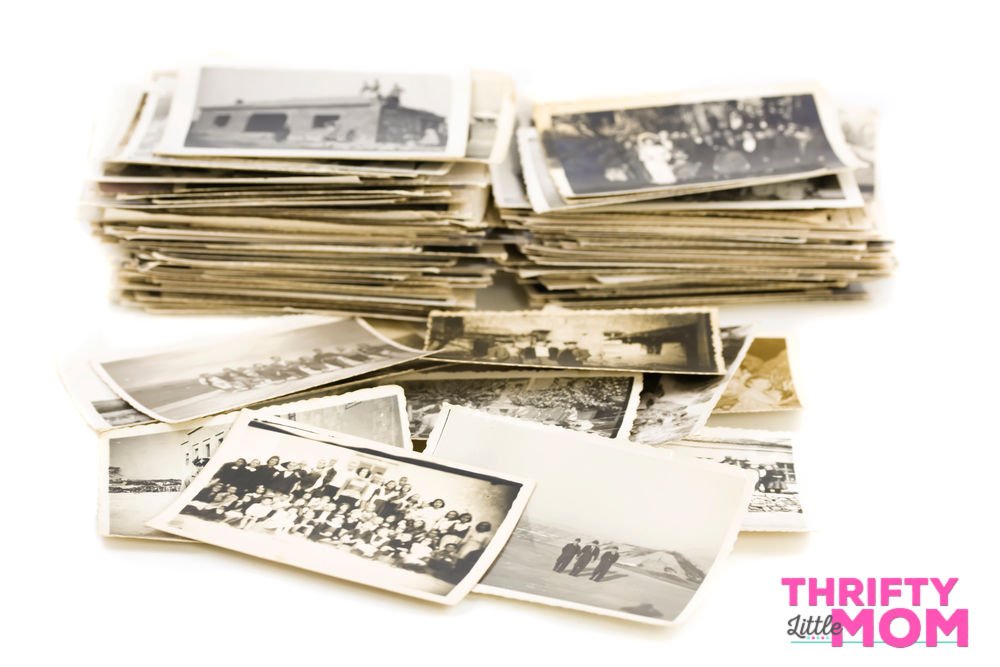 Who are your ancestors? Where did you come from? Maybe what your loved one would enjoy is knowing. This gift is a great two-in-one present, if you are related. You will get to find out part of your ancestry in the process as well. I've seen this outcome lead to many interesting family stories and discoveries.
3) Weekend Trip Alone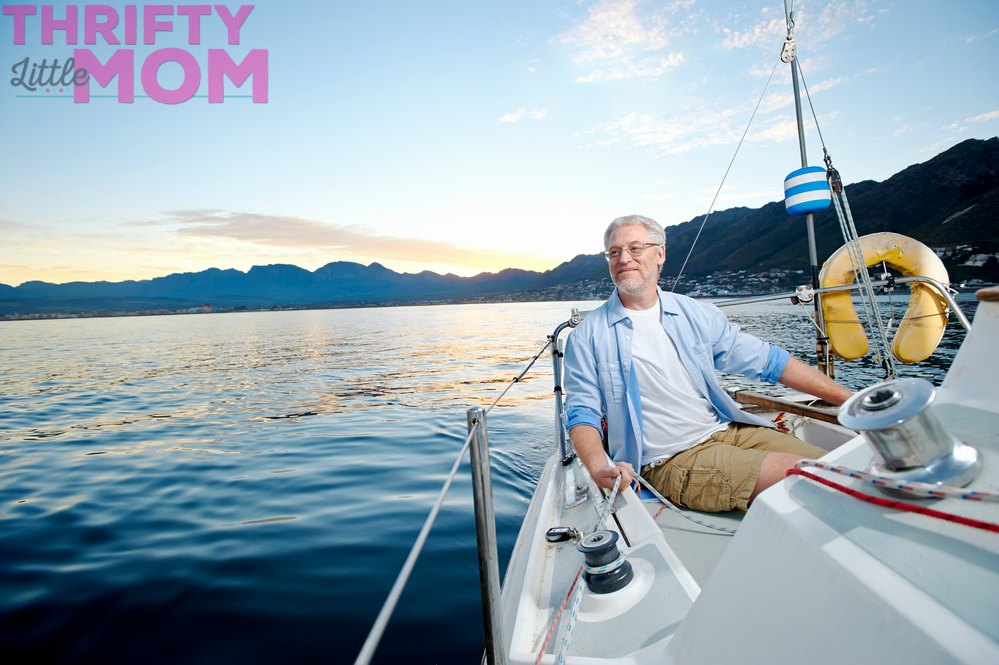 Send someone you love on a fantastic weekend getaway. Plan tickets and packages for weekends are available from many different travel sites. You can book something continental, Alaska, or Hawaii, or if they have a passport, check out JustFly.com to see where the international deals are taking place. My friend just went to Ireland for $300!
4) Gift Certificates to Favorite Restaurants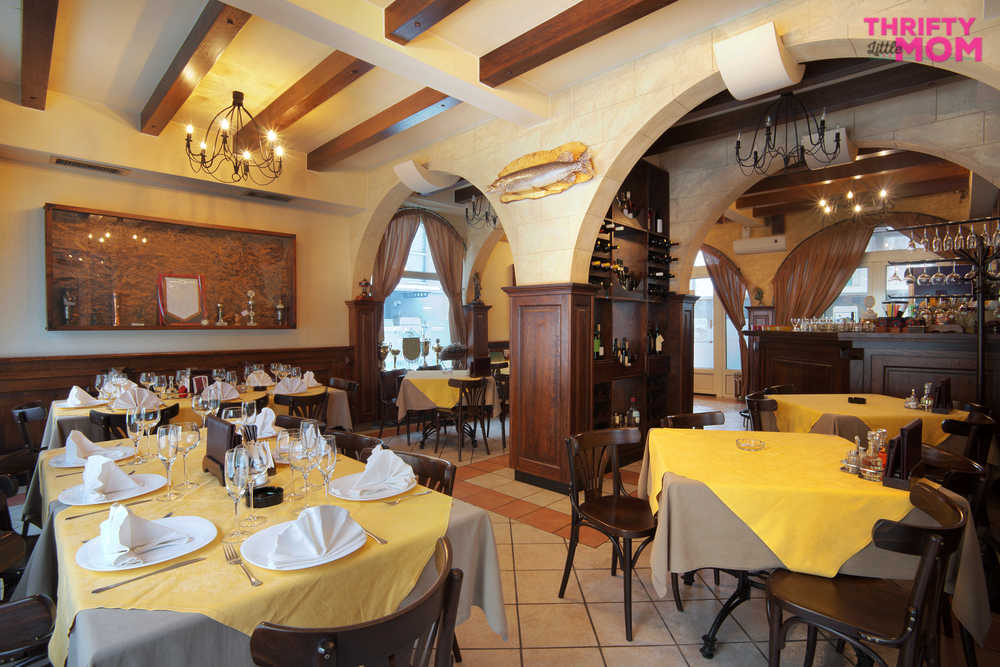 It is simple and easy to pop by a retail store and peruse their gift card rack. Most establishments will carry your large chain restaurants to make it convenient to score this 70th birthday gift.
If you want an extravagant night, look to see which high-end restaurants have Groupon deals or a specific Prix Fixe menu. This will allow your guest of honor to try the specialty dishes the restaurant is known for but at a lesser price.
5) Spa Day Gift Certificate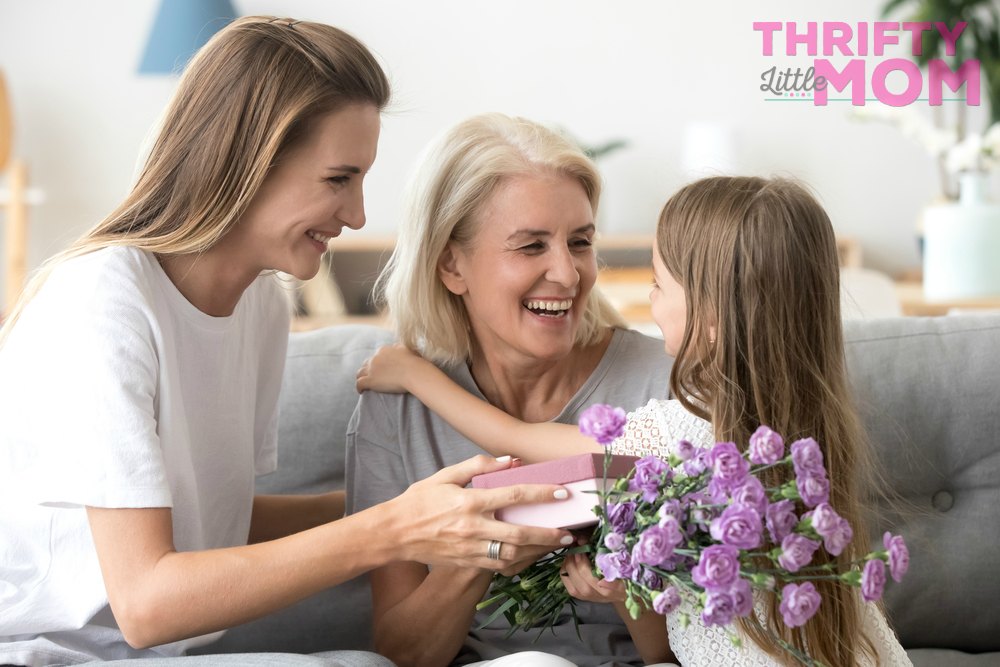 I remember taking my mother to get her first pedicure. She had never been big on pampering herself outside of the house. When I had the opportunity to take her, it was so memorable for us both.
Getting the person you love a pampering treatment can make for the best 70th birthday party gift for mom. Again, check out the websites that offer coupons and discount for area businesses
6) Gift Card to their Favorite Clothing Store
(Have everyone money-pool for this great present!)
Everybody needs a wardrobe refresh at some point in their life. I think that when you hit the 70th birthday milestone, it is a great time to update your style and see what new trends and classic pieces you can bring into your closet. By everyone pulling money together, your loved one can go on the shopping spree of a lifetime.
7) Nice party with family & friends
Gather your friends and family to host a fabulous 70th birthday party. Depending on what your septuagenarian likes to do- go to the lake, have fun at a rental house, or even classical concert- that maybe their idea of a perfect birthday event.
8) Theatre or Concert Tickets
Sending my family members to their favorite concert is a way to show them that you have been paying attention to their interests, and you want to give them that exciting experience.
The concert doesn't have to take place at the same time as their birthday. You can purchase the concert tickets in advance, and they'll be very thrilled when the day finally rolls around that you thought of this magnificent 70th birthday gift idea.
9) Take them somewhere new they haven't been before.
This 70th birthday gift idea may seem like a no-brainer, but traveling is a genuinely life-changing experience at any age. Even if you cannot make it out of your state, RoadSideAmerica.com has an extensive list of great exhibits in your state you may have been entirely unaware of until now.
10) Cruise
Whether it is to the Alaskan glaciers, the Virgin Islands, or a riverboat cruise, there are lovely birthdays to be had aboard a floating party vessel. Cruises are primed for enjoyment and entertaining. Get an all-inclusive package to make it a breeze. The memories of this epic trip will be something for them to talk about forever.
11) Casino Gift Card
If you have the loved one that enjoys getting to the casino for a fun weekend, buy a gift card can be a fun way to show love and frivolity. You can't feel wrong about gambling a casino gift card away.
Who knows, if they do actually make it back with more than the card, you may be their good luck charm from here on out!
12) Take them to participate in an activity that they love.
If you have someone that enjoys a beautiful day at the firing range or is an avid golfer, this is a great chance to make it a more significant event than usual. Include in this 70th birthday gift a few of their favorite things- new golf balls and club covers, or some new buckshot bullets and cleaning cloth.
If the area you are attending is a membership-based locale, talk with the management team to see what kind of fun they can add to the soiree!
13) Surprise Family Reunion + Family Photo Shoot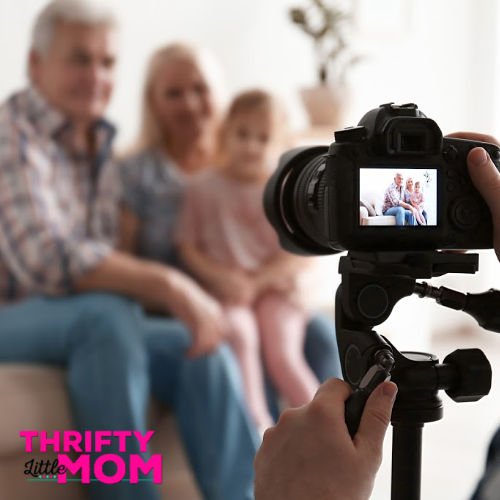 I cannot stress the importance of this action. As we age, we start to lose the people that were around us for so many years of our lives. Gather everyone together for a surprise family reunion. Y
our loved one will truly appreciate the time that everyone took to make that happen. Celebrating the 70th birthday with this gift is a priceless one. The best way to book this style of event will be to host it at a hotel with enough room for everyone to stay and enjoy time together as a family. Also consider getting a local photographer to come take a picture while you have everyone in one place!
14) Dancing Lessons
Your septuagenarian may love to cut a rug. They may be unaware of all the great locations to dance and learn a new style or step to add to their repertoire. Look at the great deals websites and see which local dance class would be perfect for this 70th birthday gift.
15) Art Lessons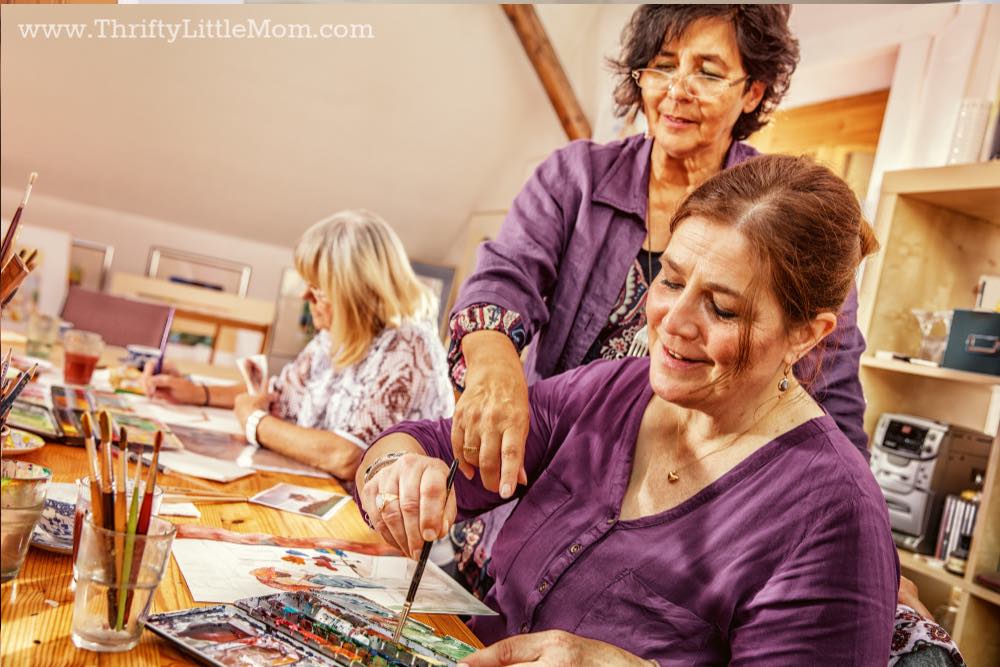 I love the combination art parties that include having some wine or beer while you create a piece of canvas art or ceramic. These are a fun time with friends, and having a souvenir for the milestone of a 70th birthday will leave a lasting memory for all.
16) Murder Mystery Dinner Show
My grandmother loved a mystery book and would always enjoy a "who-done-it" on television. It was great fun to get to take her to experience a live-action murder mystery show. These fun shows include a full dinner while you and your party twist your way through the details of a case. Performed by skilled actors, you will find yourself getting lost in the experience.
17) Hot Air Balloon Ride
This is on my own bucket list. Ballooning provides the exhilarating feeling of flying without the craziness of sky diving. Slowly hover over beautiful landscapes and see the world from a visual-level you may have never before. (I will say though, my friend's dad just turned 70, and he went sky diving to celebrate. So, I guess just because you turn 70 doesn't mean you have to get old!)
Hope you found some of these 70th Birthday gift ideas helpful as you brainstorm ideas for a special person in your life!
If you are looking for a place to celebrate their birthday, check out my other article: 70th Birthday Party Ideas for a Memorable Celebration!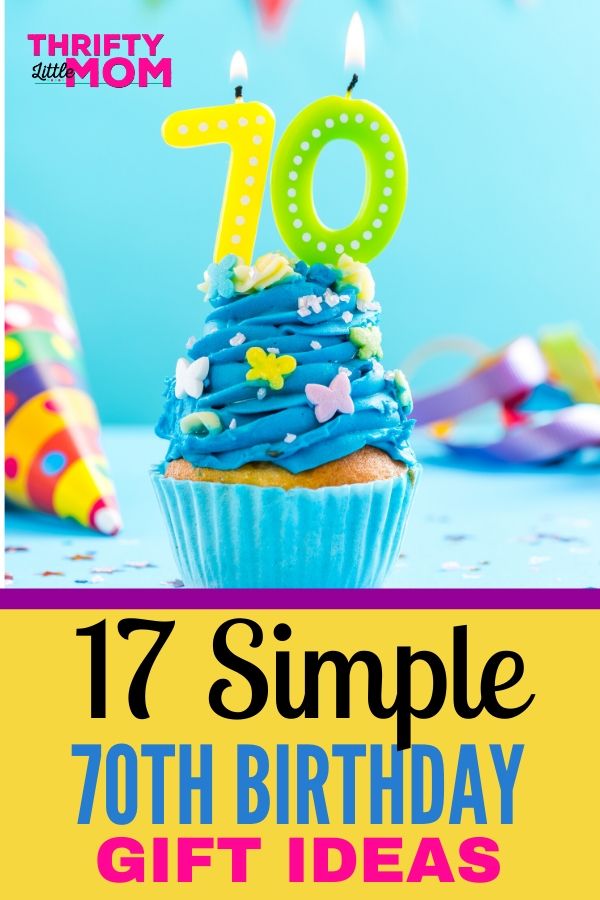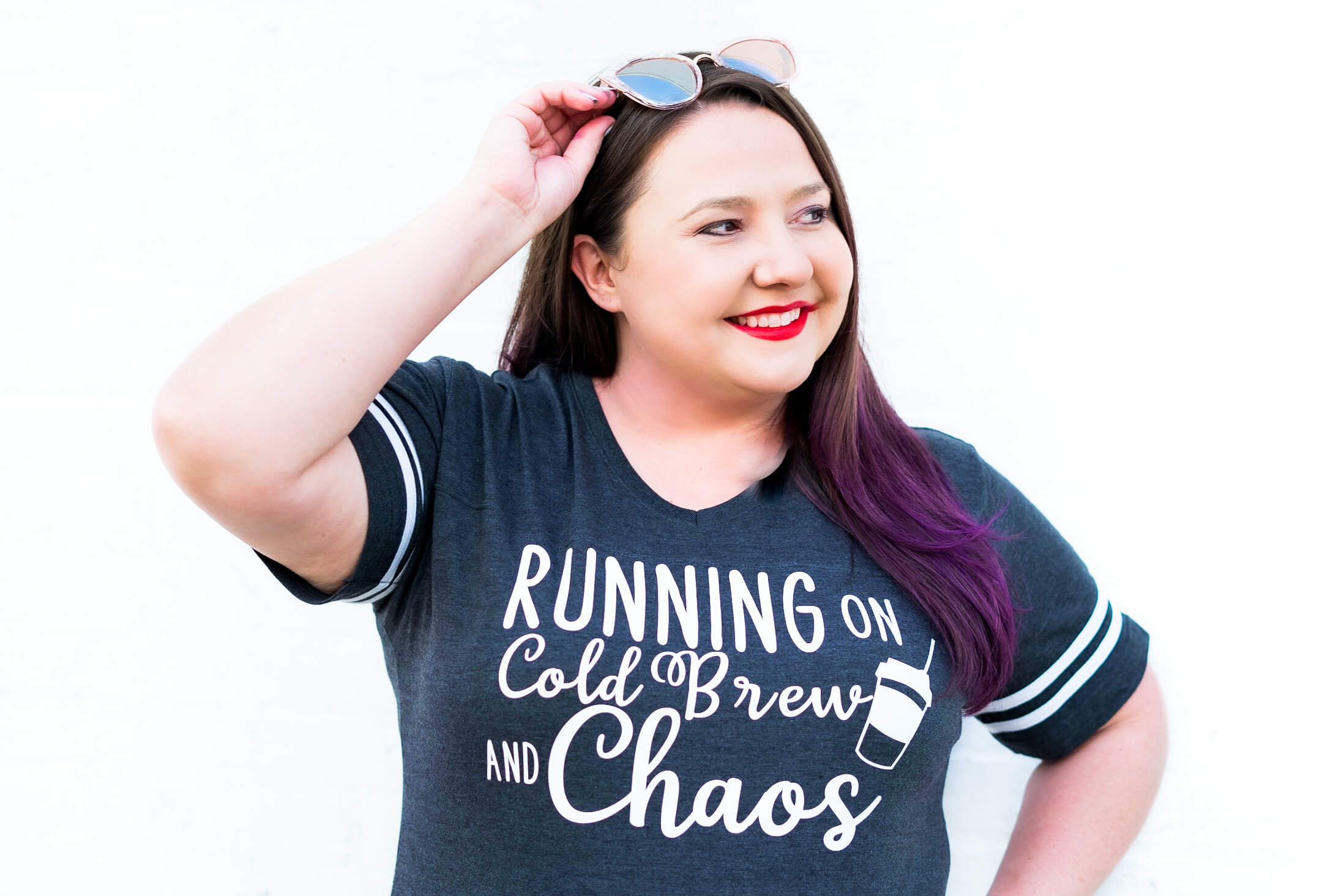 Kim Anderson is the organized chaos loving author behind the Thrifty Little Mom Blog.  She helps other people who thrive in organized chaos to stress less, remember more and feel in control of their time, money, and home. Kim is the author of: Live, Save, Spend, Repeat: The Life You Want with the Money You Have. She's been featured on Time.com, Money.com, Good Housekeeping, Women's Day, and more!
Summary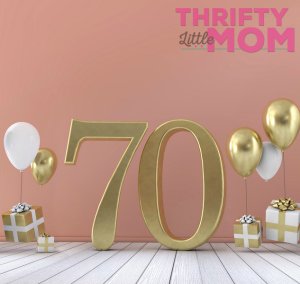 Article Name
Description
When a person you love hits a birthday milestone, you want to gift them something that they will remember. Here are my favorite 70th birthday gift ideas!
Author