70th Birthday Party Ideas For a Memorable Celebration
This post contains affiliate links. As an Amazon Associate, I earn from qualifying purchases. I also earn from qualifying purchases made with other brands and programs. See my
privacy policy.
A 70th birthday is an exciting event in life. There are plenty of ways to celebrate this huge milestone. When you have a mom, dad, grandparent, or close friend that is now 7 decades old in your life, you want to make every moment count! Celebrating your septuagenarian is easy with a little help from my list of the best 70th birthday party ideas.
1. Throw a 70th Birthday Party at Home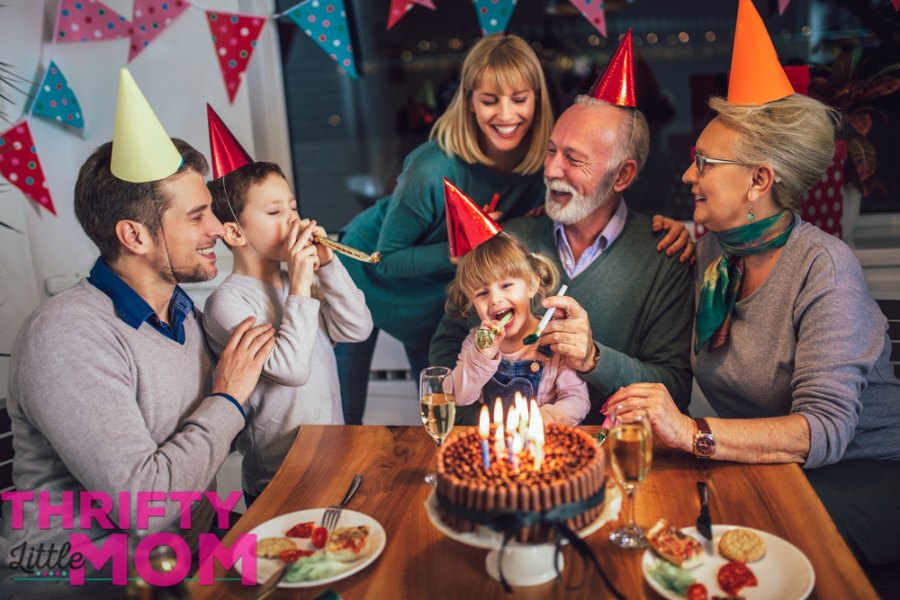 Throwing an at-home birthday party is a simple way to show you care. When you are planning to throw a party, there is a basic formula to follow for how to prepare. These are the steps I take for planning a party at my house:
Invitations- decide on the style of invitation. I really enjoy E-vites. If you think that the respective crowd is less technologically inclined, you may want to opt for a paper invite.

Decorations- you can choose to go with theme colors for your 70th birthday party, or you can choose a theme that fits the honoree's interests

Food- will you be providing a full meal, serving finger food and appetizers, picking up outside catering for the party or having dessert only?

Drinks- I would make sure that you are providing all styles of options. Have one themed cocktail for the event and then several staples that all guests will enjoy.

Music- 70th birthday party music is a great time to break out the oldies and classics that the radio doesn't play anymore. Revisit the golden era of music.

These are the basics of throwing an at-home party. Always remember these

8 Solutions to Stress Free Party Planning
White and Gold 70th Birthday Party Invitations – 10 Cards with Envelopes
2. Throw a 70th B-day Party at their favorite social venue and invite those friends
Does your honoree have a local club such as a Country Club, Lion's Club, Rotary Club, house of worship or VFW? These event spaces are prime for a memorable 70th birthday. If your septuagenarian is a member of one of these groups, their friends will be there to well-wish and celebrate in mass.
I think it is lovely that these establishments are built with gathering and entertaining in mind.
They have tables and chairs available for seated celebrating as well as areas for dancing.
Even if they are not members, these locations can be rented for specialized events.
I would consider hiring live music or entertainment for these spaces.
3. Host the event at their favorite restaurant
If you would prefer others to prep the area, provide food, service the guests, and clean up the aftermath, a restaurant is perfect for these requirements. I think that sounds like an excellent option for a 70th birthday party idea for Mom or Dad.
Most mid-sized restaurants will have a private dining area that you can reserve in advance.

Speaking with the restaurant in advance will afford you the knowledge of what they provide to make the event run smoothly on the day it arrives.

I like that you can bring your own decorations and cake in most situations.
If the event takes place near a major holiday (i.e. winter celebrations, Easter, Mother's Day) you will want to book 2-3 months in advance.
4. Have the event at one of their favorite memory places
My husband's family has a fantastic family homestead in the mountains that the relatives share. We love packing up the family and taking a trip to the Blue Ridge Mountains for a family celebration. This little area is cherished by our family and makes for a lovely place to celebrate milestones.
If your family has a location that draws emotional weight, this is the perfect location to gather.

Every family is different- your's may love the beach, a farm, or a memorable establishment.

Including this precious space in the event will warm their hearts and create a lasting memory.
5. Celebrate 70 with Fishing or Lake Day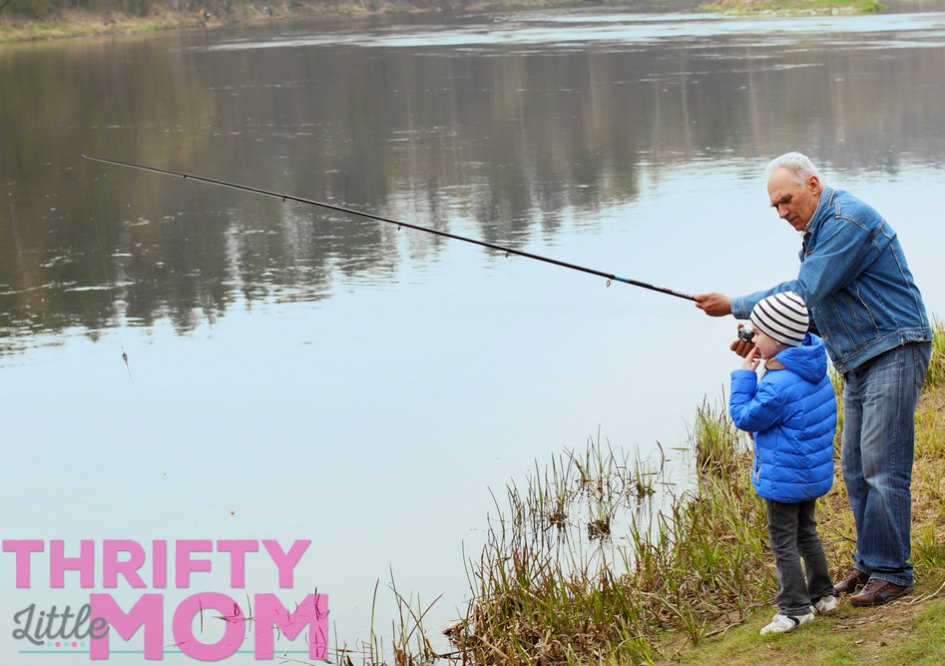 Take your honoree to enjoy the pristine nature of a lake or a similar body of water. You don't have to have a boat to enjoy this shore-side retreat. Pack for a great day at the lake.
Pack folding chairs and blankets to comfortably sit ashore.

I always have one cooler for beverages and one cooler for cold foods.

Bring a trash bag for the proper removal of waste.

Before you head to the area, make sure there is a shaded space or bring your own with a pop-up tent.

If your family enjoys fishing, bring the poles along too!

Travel games like cornhole and ladder ball can provide great entertainment near the water.

Consider renting a boat if you don't own a boat.
Pack lots of sun screen for the whole family!
6. Take them on a trip to somewhere they haven't been before.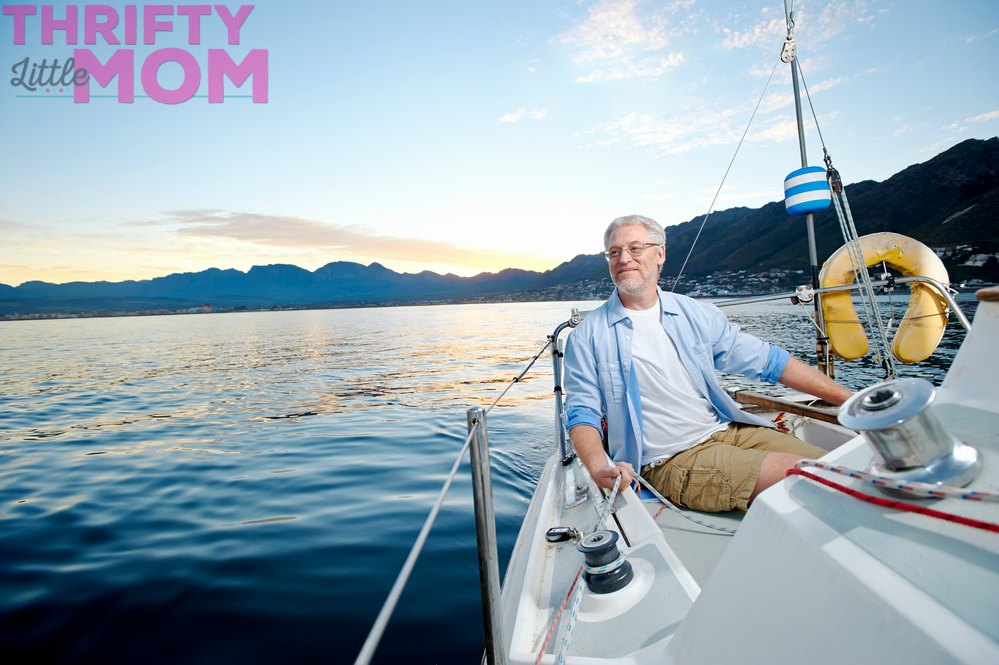 You may have the budget to book a getaway for a 70th birthday party. Exploring the world is lovely at any age. This is a perfect excuse to take that trip that they've been waiting their whole life to experience.
If it isn't in the budget to schedule an extensive getaway, consider locations near-by that are unexplored.

Roadside America

provides information on all types of attractions to interest you.

Here in North Carolina, we have "The World's Largest Chest of Drawers" and "Andy Griffith TV Town of Mayberry."

Mount Airy has the famous establishments that are featured in the TV show with a tour of the town in a replica sheriff's car. Find something exciting in your state!
7. Rent a house with family to celebrate
Something is relaxing about renting a house to celebrate a 70th birthday party. Having everyone in one location makes it a breeze to schedule fun. Choose a rental situation that boasts amenities your family and friends will love. I suggest looking for these things when considering a rental house:
Proximity to attractions such as a theatre, shopping, or entertainment venues

Beautiful views

Golf course, putting green or driving range

Shooting range

Fire-pit and bar-b-cue area

Game room and pool table

Outdoor pool or jacuzzi

Water activities nearby

Splitting the cost with other relatives
8. Take them to a Botanical Garden
Nearby we have a lovely garden venue that regularly hosts events and gatherings. You find that there is a garden you were unaware existed for parties.
I personally love a "high tea" styled garden event. These classic get-togethers create a unique experience that is perfect for a 70th birthday party idea. You could create your own "high tea" birthday celebration with the right preparation. Google search "botanical gardens near me" and see what pops up.
9. Go on a 70th Birthday Vineyard tour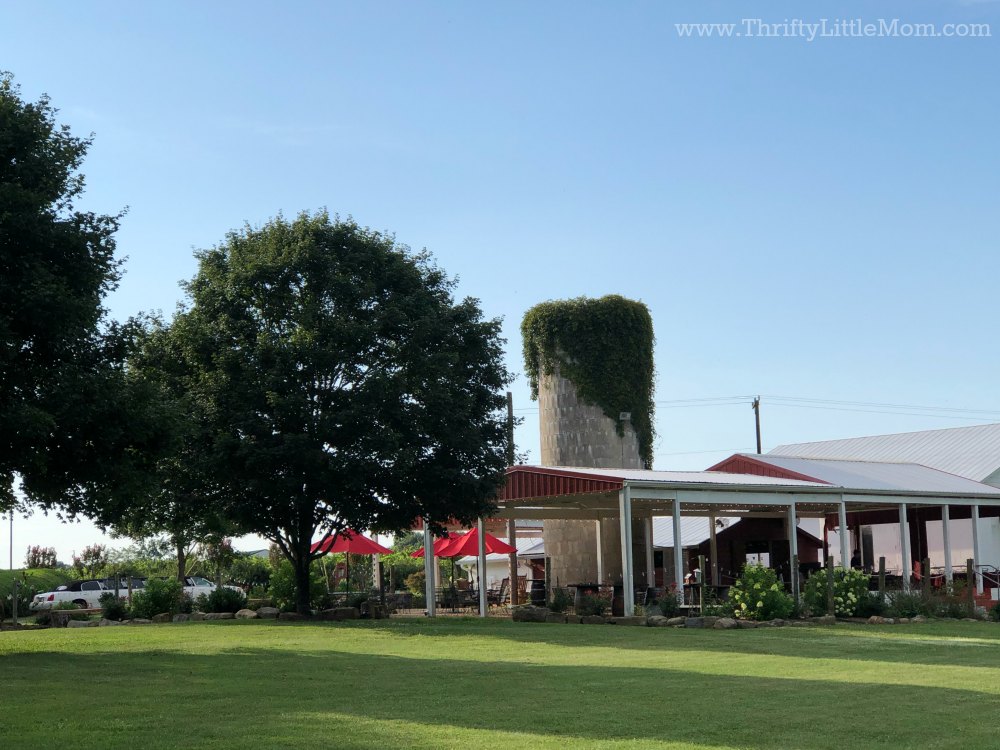 One thing I have discovered is, even in the most rural areas, you can locate a lovely vineyard or winery. Rustic vines and foliage with picturesque views make for the perfect setting for a 70th birthday party.
Contact your local winery to see what they have to offer for a gathering.
My favorite vineyard that is near me provides several different meeting areas depending on the size of your group and your desired entertainment needs.
The beauty of these event spaces is that they are already decorated for engagements.
All you need to do is bring the cake and call it a day!
10. Celebrate at a Casino
My family loves the casino. It seems like every opportunity my mom and dad have for a little getaway they pack the car up and drive to Cherokee, NC.
The casino is full of entertainment that isn't solely gambling. The last time we went, there was a funny comedian and also a grooving band that had us dancing the night away.
Casinos provide a fun environment to let loose and celebrate. If you like to have entertainment and lodging rolled into one convenient package, a casino might be the perfect 70th birthday party idea for your group.
11. Take them to a Show or Theatre
I am a pretty casual gal. Even so, there are occasions when I love to put on my little black dress, put my makeup on, and throw on a pair of heels to hit an event. Going to the theatre feels upscale and classy and separates the evening from your typical night out. Once you have decided on the performance you will go to see, think about some extras to jazz up the evening.
I love getting a limo or luxury car for the evening.

Find a restaurant nearby that provides pre or post-event appetizers or desserts.

Rent the Runway is perfect for getting a high dollar, designer-outfit for the evening.

Book a photographer to take photos of you and your group dressed to the nines.
12. Celebrate 70 with Music!
You may be lucky enough to live in an area that has a symphony orchestra or a jazz concert that performs regularly. Being able to attend a music event with comfortable seating is essential for this 70th birthday party idea. You can fashion the evening similarly to the "theatre" experience above.
If you do not live where there is a concert hall providing this experience, try finding a band that you can book for a private event. I have found that the local colleges have small groups that are always interested in performing for pay. Styles of music that are sure to entertain your honoree:
Jazz group

String quartette

Big Band group

Barbershop quartette

Acapella group

Classical guitar
13. Go for a 1 day road trip!
One idea is that pack up the car and head out on the road and go on a mini road trip adventure. Make stops at places they may enjoy along the way such as:
Historical Sites
National Parks
Road Side Stands
Diners, Drive-ins or Dives
Antique Shops
Thrift Shops
Artisan Shops
Pottery Shops
14. Go for a Distillery Tour.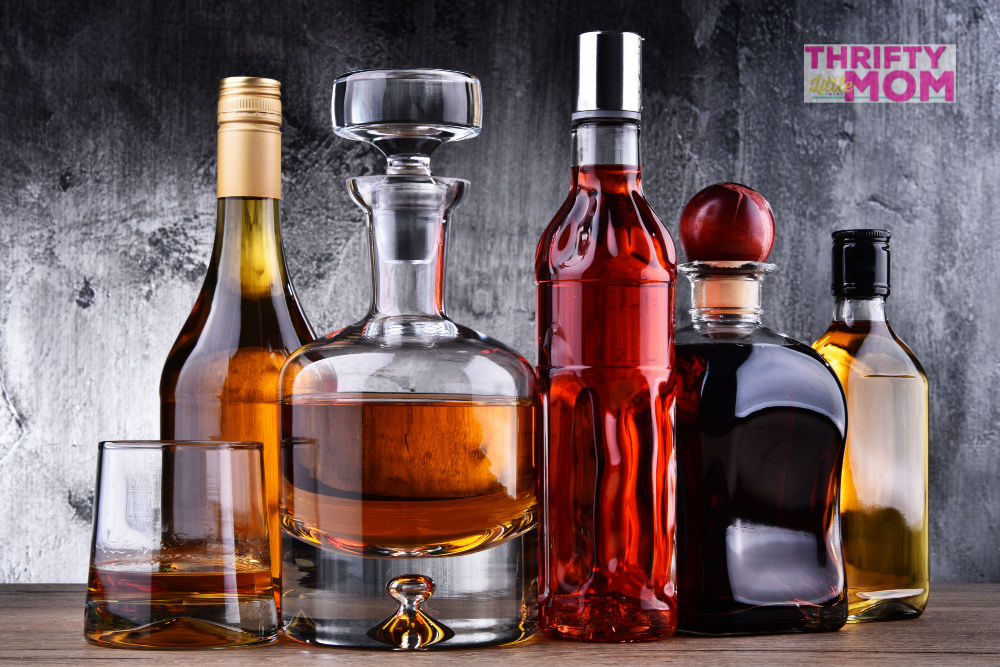 Local distillery's are popping up everywhere now a days. If your birthday boy or girl really enjoys alcoholic spirits, find one that produces their favorite. Go take a tour and even a tasting.
To find a distillery near you, simply do an online search for "Distillery near me".
I hope that these ideas inspire a spectacular event. Have fun celebrating with one of these 70th birthday party ideas!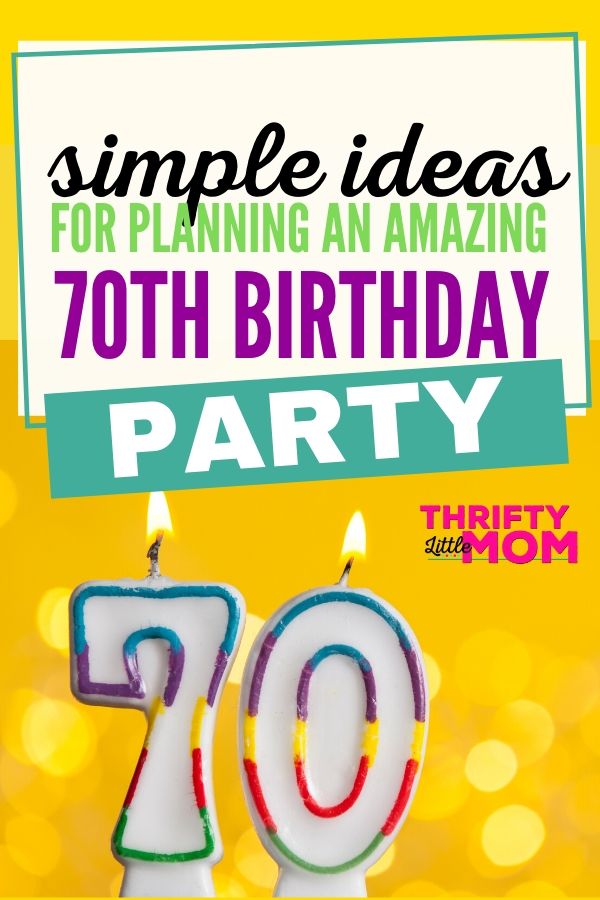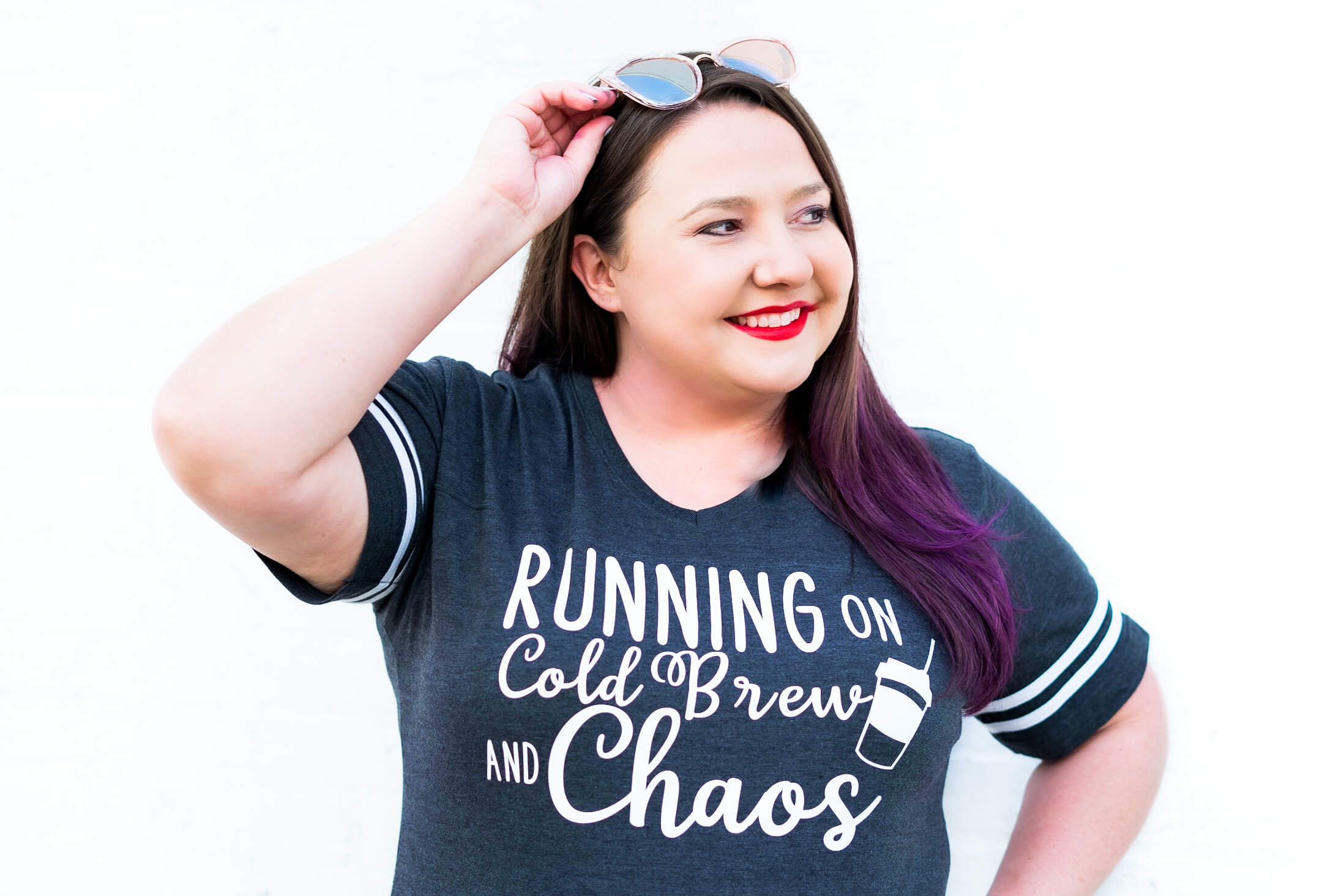 Kim Anderson is the organized chaos loving author behind the Thrifty Little Mom Blog.  She helps other people who thrive in organized chaos to stress less, remember more and feel in control of their time, money, and home. Kim is the author of: Live, Save, Spend, Repeat: The Life You Want with the Money You Have. She's been featured on Time.com, Money.com, Good Housekeeping, Women's Day, and more!
Summary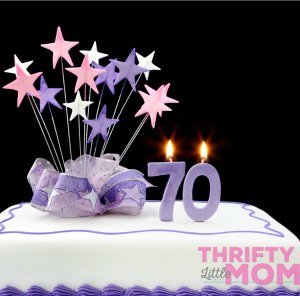 Article Name
70th Birthday Party Ideas
Description
Looking to celebrate 70 in a big or little way? Celebrate this milestone with one of my fifteen favorite 70th birthday party ideas.
Author