Throw an Easy & Fun Painting Party for Kids
Having trouble coming up with a great play date activity for your children? I know that when all my littles get together with their cousins to play, things can get messy quickly. Having a planned play date activity can make your life so much easier. Hosting a painting party for kids is perfect for any season, no matter the weather. With some forward thinking, you might just find this is your best party of the year.
While you are here be sure you grab my FREE Party Research and Budget Guide!
Step 1- Send Invitations
If you are thinking about this for a birthday party, there are adorable invitations that are perfect for this gathering. Even if it's not a birthday party, there are invitations that can stand alone. I would use invites if you are trying to get a group together that is not all family. This makes it "an event" and gets the kids really excited about the party.
Ideas for invitations:
Traditional invitations
Themed paint party invitations
Tiny canvas
Step 2- Gather Kid's Painting Party Supplies
There are basic party supplies that you will need to get for the party. There are also fun extras that you can pick up to add flair to the party.
Canvas– for children I love these pre-lined canvases

Different levels of skill
Fun themes available
Canvas for children, teens, and adults

Paints- make sure that you have a good collection of paints to choose from. Don't wait until the last minute and realize that your daughters favorite indigo blue has run out and she simply cannot create her masterpiece without it.

Large cost effective bottles
Individual pod strips
Water color palettes

Painting palettes- these are necessary to the party if you choose to buy large paint bottles since everyone will need to be able to have all the colors close. These palettes allows for uninhibited color mixing, keeping the "stop doing that" bickering to a bare minimum.
Paint brushes

mixed packs that have wide and fine tips.
For young children they make "easy hold" grip brushes

Paint Markers

paint markers are great for when you need to get into the tight spaces in pre-lined canvases.
great if you are concerned about the messiness generated by loose paint and children.

Water cups- for rinsing the brushes
Smocks- protecting your clothing is key when it comes to painting.
Table Cloth– also a great form of protection if your table is porous or you prefer easy clean up.
Consider buying a supply kit…
If you don't want to go through the trouble of acquiring all the basics individually, there is also the option to pick up a full kit.
All in one kit includes:
canvases
easels
smocks
palettes
paints
brushes
Painting Party for Kids- Canvas Choices
Painting Party Canvases for Toddlers
I picked up the Melissa and Doug paint with water coloring books.
These are great because they are similar to a coloring book.
They have thicker lines and wider spaces to accommodate their developing motor skills.
No messing up the paints by mixing a traditional water color palette (as kids are want to do)
Easy for traveling/outdoor activity
Books are about $5 a piece
20 pages per book makes it $0.25/Sheet
Here is a review and also someone using it to show exactly how these mess-free painting sheets workout.
Painting Party Canvases for Children and Adults
When it comes to the older kid, theirs can have more detail and a wide range of themes depending on their interests. We picked up the "wildflowers" one for the girls' room decor. This is great for showcasing their art with something that is also inspiring.
"Coloring canvas" come in different sizes (10″ x 10″ is usually the biggest you want for this painting party for kids)
Interesting themes- animals, cars, and mythical creatures to name a few
Mandalas are great for increasing motor skill development
---
Step 3- Set Up the Painting Table
Set your table for the painting party for kids before they arrive. Each seat needs to have:
A palette with paints
Wide brush
Detail brush (the thin one)
Cup of water
Canvas (you may choose to have them pick one out when they arrive if you pick up different designs)
Paper towel/plate for holding brush when setting it down/ drying off the water
Table space for all– If you don't think you will have enough table room for everyone, you can always pick up a folding table from Cosco. The 6 foot tables that I have come in handy so often for everything from craft parties to family eating functions.
Seating- to accommodate everyone. If you don't, renting chairs usually cost $2/per chair
Other Notes on set up
Use water based paints for easy cleaning
Put down protective floor cloth
Use heavy glasses like mason jars to prevent paint water spills
Put out paper towels or plates to rest paint brushes on
Were you considering getting easels?
Purchasing table top easels is always an option, but I like to do it the thrifty way and use pizza boxes to support the canvas.
For less than $1 a piece you can pick up a pack of unused pizza boxes online, or if you don't mind "brand name", the next time you're at a pizza place ask for a few unused ones.
Here is a Pizza Box Art Easel Tutorial.
Step 4- Set up the Kid's Painting Party Food and Drinks
Snacks are always a necessity with children. We want to make sure that this theme is complete with fun colorful treats for the kiddos. One of my favorite snacks for kids is a trail mix bar. This healthy treat is fun for everyone and keeps them satiated for a while.
Trail Mix Bar- easy table snack for painting party
Create an area with several bowls and scoops with all the different mix-ins.
Pick up some cute and colorful containers for the kids to hold their creations in.
This will sit nicely on the table and they can munch on it all day.
I've made a list of items that are great for kids, but there are a few items that particularly adults will enjoy.
Shopping list for trail mix bar:
Nuts (everything shelled)-

peanut
cashews
pecans
pistachios
walnuts
almonds

Dried Fruit

banana chips
coconut flakes
apple slices
mango
cranberries
raisins
candied ginger

Sweets

Chocolate chips
M&Ms (look for the rainbow colors too!)
Peanut butter chips
White chocolate chips
Chocolate covered espresso beans
Gummy animals

Crunchy

Popcorn
Pretzels
Sesame sticks
Sunflower seeds
Wasabi Peas
Rice checks
Cherrios
Painting Party for Kids- Colorful Food Ideas
This party is all about color. Make sure you find every opportunity to bring color into the food you choose. Here are some of my favorites.
Cake batter popcorn (delicious and full of rainbow sprinkles)
Rainbow chex mix
Rainbow Gold Fish
Superman (rainbow) sherbert
Rainbow Popsicles
Unicorn toast… wait what? yes! this would be so much fun to do at a painting party for kids. Check it out!
Painting Party Power Punch Bar
This is a fun drink station idea. Electrolyte drinks come in all colors imaginable. These are great for keeping kids hydrated and focused.
Individual Bottles
Pick up a variety pack of your favor brand's RTD (ready to drink)
Choose them individually based on:

Flavor
Colors
Dietary Concerns (low sugar, organic, natural coloring, etc)

Remove labels if you want to encourage the color prominence
Powdered individual packs can also be used with regular water bottles
Large Carafes/ Drink Dispensers
Powdered drink mixes are more cost effective in the long run
Create a multi colored drink station with large clear gallon drink dispensers
Painting Party Rainbow Drink
If you want to make a cool layered drink for the kids to enjoy, this one looks easy and delicious!
Rainbow Drink Ingredients:
Orange Juice
Strawberry Puree
Soda Water
Blue food coloring
Rainbow Drink Directions:
Fill 3/4 of the glass first with orange juice
Pour 1-2 oz of strawberry puree down side of glass (it will sink)
Mix soda with 2-3 drops of food coloring
Slowly pour soda onto spoon (spoon against side of glass)
Painting Party for Kids Shopping List
This is the complete list for all the items mentioned in this post.
Paint Art Party Invitation, Craft Art Paint Party Invites, 20 Fill In Paint Party Invitations With Envelopes
Papery Pop Art Party Invitations with Envelopes (15 Count) – Kids Birthday Party Anniversary Celebration Cards
US Art Supply 3″ x 3″ Mini Professional Primed Stretched Canvas (1-Pack of 12-Mini Canvases)
Painting Party Table Set Up Items

Canvas
Melissa & Doug Paint with Water Activity Books Set 3-Pack; Arts & Crafts; Easy to Use; Farm, Ocean, Safari; 20 Painting Pages in Each
Darice 30023993 Canvas Mermaid, 8 x 8 inches Painting Kit, Multicolor
Flower Mandala Coloring Canvas For Adults, Stretched primed canvas to color 8 x 8 Inches
Apple Barrel Acrylic Paint Set, 18 Piece (2-Ounce), PROMOABI Assorted Colors I
DecoArt DAPK242-A 64-Pot Value Pack, Primary

36 Set Watercolor Paint Pack with Quality Wood Brushes 8 Colors Washable Water Colors Perfect for Kids Adults, Parties Students Classroom Bulk by Color Swell

Beric Premium Paint Pens 15 pack, Water-based, Marker, Fine Tip, Writes on Almost Anything, Water and Sun Resistant Vibrant Colors Low Odor Long Lasting, Fast Drying Assorted Colors
Palettes
12 Pcs Paint Tray Palettes Plastic for DIY Craft Professional Art Painting
Brushes
Acrylic Paint Brush Set, 5 Packs / 50 pcs Nylon Hair Brushes for All Purpose Oil Watercolor Painting Artist Professional Kits

Melissa & Doug Jumbo Paint Brush Set (Arts & Crafts, Easy-to-Grip Handles, Ideal for Beginners, Handy Storage Pouch, Set of 4, 8.7″ H × 6.5″ W × 1.5″ L)
Caydo 24 Pieces 12 Colors Children's Artists Fabric Aprons for Kitchen, Classroom, Community Event, Crafts and Art Painting Activity
Cubaco 4 Pack Kids Art Smocks Children Waterproof Artist Painting Aprons with Long Sleeve and 3 Pockets for Age 3-8 Years
Kraft White Pizza Box 9inch Pizza Boxes Kraft Pizza Paperboard Take Out Containers Packing Boxes 1 3/4h 10 Pieces
U.S. Art Supply Paint and Wine Art Party Painting Kit – 6 Easels, 12 Paint Tube Set, 12 Canvas Panels, 6 Brush Sets & 6 Aprons
Fun Express – Paint Splatter Tablecloth Roll for Birthday – Party Supplies – Table Covers – Print Table Rolls – Birthday – 1 Piece
Folding Table
Cosco 14678BLK1 Deluxe 6 Foot x 30 inch Half Blow Molded Folding Table, Black, 72″ (Rectangle),
Paint Party Themed Decorations
Art Party Theme Supplies Pack Deluxe Bundle (Serves-16) Dinner Plates, Luncheon Napkins, Cups, and Tablecloth Paint Splatter Party Supply Tableware Set Kit includes Birthday Candles
Paint Party Food and Drink Shopping

Trail Mix Bar
Youngever 32 ounce Plastic Bowls, Large Cereal Bowls, Large Soup Bowls, Microwave Safe, Dishwasher Safe, Set of 9 in 9 Assorted Colors

Super Z Outlet 5.5″ Mini Clear Acrylic Plastic Kitchen Scoops for Weddings, Candy Dessert Buffet, Ice Cream, Protein Powders, Coffee, Tea (12 Pack)
Set of 100 Popcorn Favor Boxes – Carnival Parties 20oz Mini Paper Popcorn and Candy Containers, Party Supplies for Movie Nights, Birthday, Baby Shower, Rainbow Colors – 3.3 x 5.5 x 3.3 Inches
Rainbow Paper Polka Dot Ice Cream Cups 12 oz (qty 60) & Matching Plastic Spoons (qty 60) Set (by BrightandBold)
Painting Party Power Punch Bar
Gatorade Classic Thirst Quencher, Variety Pack, 12 Ounce Bottles (Pack of 24)
Gatorade Thirst Quencher 51oz Powder Variety Pack (Pack of 3)
Estilo 1 gallon Glass Mason Jar Double Beverage Drink Dispenser On Metal Stand With Leak Free Spigot
Ultima Replenisher Electrolyte Hydration Powder, Variety Pack, 20 Count Stickpacks – Sugar Free, 0 Calories, 0 Carbs – Gluten-Free, Keto, Non-GMO, Vegan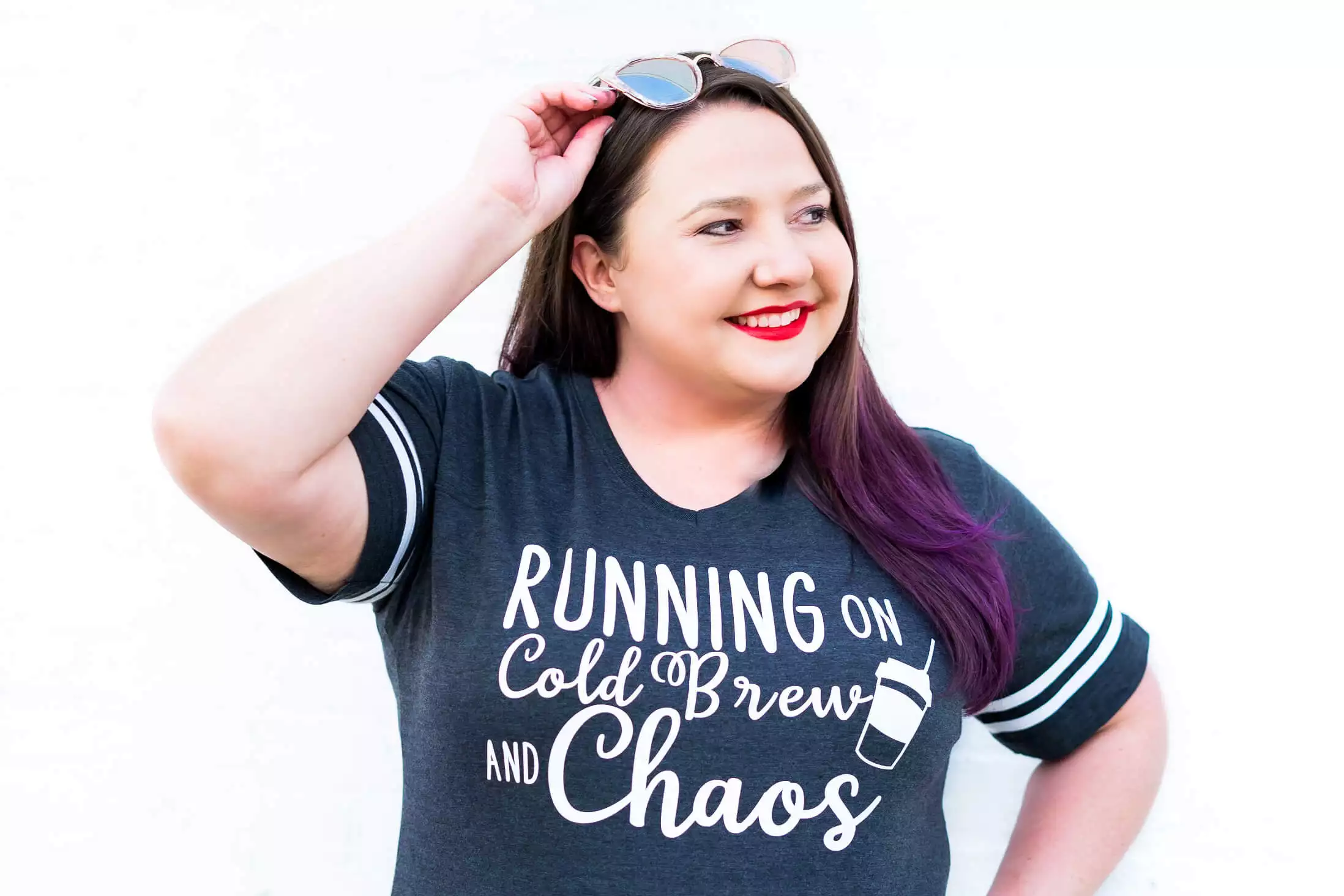 Kim Anderson is the organized chaos loving author behind the Thrifty Little Mom Blog.  She helps other people who thrive in organized chaos to stress less, remember more and feel in control of their time, money, and home. Kim is the author of: Live, Save, Spend, Repeat: The Life You Want with the Money You Have. She's been featured on Time.com, Money.com, Good Housekeeping, Women's Day, and more!