Inflatable Rental: 8 Things to Do Before You Rent
This post contains affiliate links. As an Amazon Associate, I earn from qualifying purchases. I also earn from qualifying purchases made with other brands and programs. See my
privacy policy.
I love an excuse to rent a bouncy-house, or the like, for an event. The benefits of having an inflatable rental are that it gives kids and adults the chance to burn off energy by getting in and playing around. Here are my tips for choosing the right bounce house for your event.
While you are here, be sure you get my FREE Party Research & Budget Guide by entering your email below.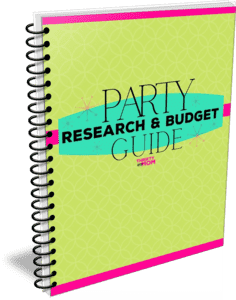 1) Choose an inflatable rental based on the play space you have.
I live in a rural area where we all have decent-sized yards. Because of space, it means we have a lot of choices when it comes to the configuration and size of what we rent. If you do not have a yard, you can use a driveway or block off the street parking in the front of your house (just let the neighbors know in advance).
If looking at a traditional bouncy house, most of these come in a square proportion.

To give you an idea, 13′ x 13′ is the smaller end of the sizing spectrum.

Other larger units can be around thirty-two (32) feet in length by about fifteen (15) feet wide.

You will also need to have adequate space for the attaching blower (what keeps it inflated)

Keep in mind sloping areas nearby that may cause safety concerns

I advise a tarp on the ground in front of the entrance and exits to assist with ground moisture transfer.

Using a tarp at the entrance gives you a location to allow the participants to remove shoes easily and keeps shoes visible.

Large netted sides help you maintain visibility of your little ones.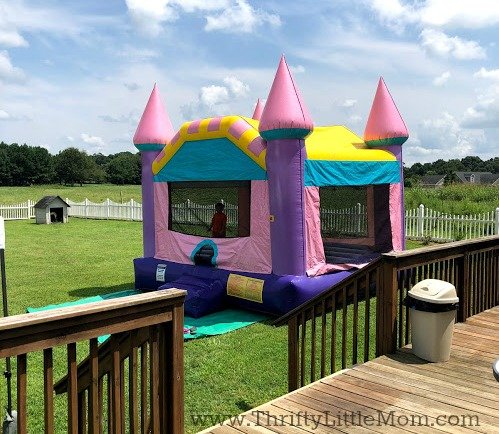 2) Consider your electrical accessibility
It would be regrettable to have the day of delivery arrive, only to realize that you haven't made plans to run power to the unit. Figure out your electrical needs in advance to avoid this party ruiner. If you need a generator or heavy duty extension cord, you will want to know the cost in advance of getting your inflatable rental.
With outdoor areas,

you will need to run power to the blower.

When hosting a bounce house at your personal property, you can run an extension cord from your home to the blower.

If you are doing this is a public space, such as a park or outdoor space, you may need to rent a generator.

When you decide on a public park, let the events administrator know in advance that you would like to utilize this at your function.
Expect others to want to join in on the fun; take necessary safety precautions when letting others outside of your group join in the fun.

Note: When renting for a public event, you will need to purchase specific "event insurance" for the gathering.
3) The ages of the kids may help you choose a smaller or bigger inflatable rental.
I have children that currently are all below the age of 10. Their friends are also in those age ranges. I know for the next few years, the size and style of my inflatable rental will not change too much. However, once I start encountering 'tweens and teen birthday parties, the inflatables will need to excite their mobility advancement.
When I am hosting a party, I look at the age range of the children in attendance.

For a group of smaller children (3-8 years), your traditional 13′ x13′ will work nicely

When you start to have more children over the age of 8, you will want to consider upgrading to a larger format, possible a unit offering more of a dynamic than a basic square.

Some rental companies offer a "bounce attendant" for hire.
This person will supervise the activity for you if you feel you cannot keep close eyes at all times.
4) Bounce house vs. Obstacle style inflatable rental.
Basic bouncy houses can be underwhelming at a certain age. If you want to get the most from your rental, consider the exciting options that are available for different age groups. A square bounce house can get boring when you're a certain age, but if you add a slide, it's now a ton of fun!
The obstacle courses can be fun for kids over the age of 6.

Obstacle courses are an excellent exercise for teens and adult age groups that are looking to add an activity to a gathering.

Great obstacle courses can have climbing walls, catch nets, pop-ups, and crawl throughs that make for an exciting challenge.

Be aware; you may find kids doing more dangerous activities on the tops and sides.

With significantly sized public groups, the courses can create more liability.
5) Water or No Water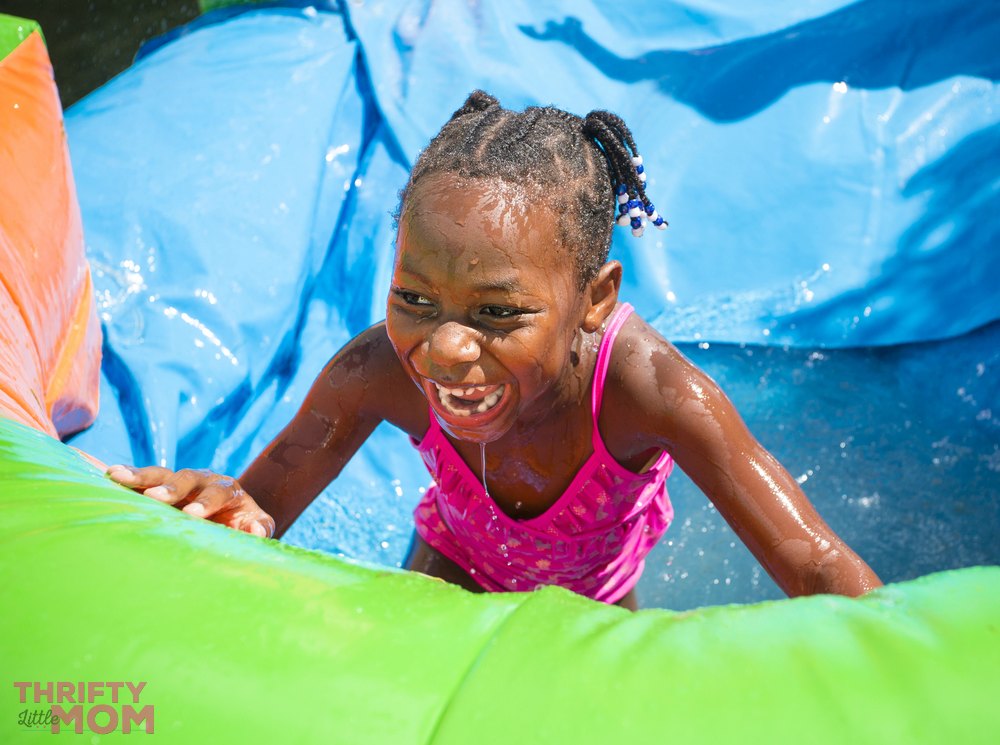 There is nothing more refreshing than an excellent summertime cool-off with a rental that includes water. A splash-down area or sprinkler attachment can make for the best party experience. It is important that you understand a few points on this style of inflatable. I have a few notes on water inclusion.
Water is excellent on a hot day but presents some hazards because everything is wet.

Kids will want to take turns going up the ladder as slippery conditions usually end in a kid sliding down the ladder- taking out all the other kids with them.

Remember to re-apply sunscreen as the friction will wear it off of the skin quicker than standard submersion.

Please only rent inflatables specifically for water play.

Don't add a home sprinkler because you think it would be fun.

Water inflatables have extra grip in essential areas to prevent injury.

Choosing the best can be hard with these inflatables- boasting water cannons, misting areas, and water slides with splash-down pools.
6) Inside or Outside Setup
Depending on the venue, you may be able to put an inflatable indoors, like a gym or church recreational center. If you are worried about the weather, look at the height of the inflatable and see if there is a tent or covering you can rent to protect it from the elements. Keep in mind with outdoor inflatable rentals that there are specific surfaces that you are allowed to set up on:
Dirt, asphalt, grass, and concrete. Unfortunately, using a surface of gravel or rock will not be allowed.

Gravel will deteriorate the vinyl base with constant friction and rubbing.

The grass is the best for children and bare feet.

When placing a tarp near entrances and exits, stake them into the ground or add weights to prevent movement

The benefits of indoor play areas are almost always weather and climate-controlled.

The wind is always a factor with an inflatable. You should not have the rental blown up in winds above 20mph.

This post has tips on safety for setting up a bounce house inside.
7) Shop around for prices and bundle deals on other rentals needed.
Consider all the items you will need for the event. If you are choosing to have seating and tables for people, most inflatable rentals will also provide these options. Are concessions or fun foods a desire for your party too? When you bundle these together, you can save some money in the end!
Popcorn poppers, cotton candy makers, and snow-cone machines can be bundled to add to the fun of the party.

Party rentals will also have entertainment additions. If you want a magician, fire breather, or just an Easter Bunny costume, they can take care of you.

Side note: You can always find good entertainment from the local art college, too. My friend Rhonda found a great singer for her daughter's

Moana Birthday Party
8) Should I Rent or Buy an Inflatable?
I have several parties and gatherings each year and have decided that it might be high time to buy a bounce house. The age of my children, my nieces, and their friends suggest that I should do this. I will usually rent three bouncy houses a year, just for birthdays. There are so many other occasions that I could see this getting much use.
How many times a year would you be utilizing this?

Reasons to use an inflatable can include birthdays, climate appropriate holidays, church or social gatherings.

The base model bouncy castles (13'x13′) usually run me around $175/4hrs

If I were to have one a minimum of 3 times a year, that is $525/year, at least.

Consider the age growth of the children that will be using it.

If you purchase one with a splash-down area, think about the seasonality of that feature in the climate you live.

You can even have a little side hustle by letting friends borrow it if you so choose.

Here are some of my favorites to consider for purchase:
Blast Zone Magic Castle Inflatable Bouncer

YARD Bounce House with Slide Obstacle Children Outdoor Jump Castle with Blower (13.1′ x 12.5′ x 8.2′)

Deluxe Inflatable Water Slide Park – Heavy-Duty Nylon Bounce House for Outdoor Fun – Climbing Wall, Slide, Bouncer & Splash Pool – Easy to Set Up & Inflate with Included Air Pump & Carrying Case

Bounceland Bounce House Inflatable Bouncer Obstacle Pro-Racer Combo Slides
With the availability of products these days, it might be a thriftier option to go ahead and purchase your bouncy facility. We all know that the inner child in you is screaming "YES!" You can even make this a reward for good grades or a challenging task accomplished. I hope this helps you in your entertainment pursuits. Have fun bouncing!
Be sure to check out this guide on Bounce House Safety!

7 Things to Consider Before You Book Party Tent Rentals
Party Table and Chair Rentals Ultimate Guide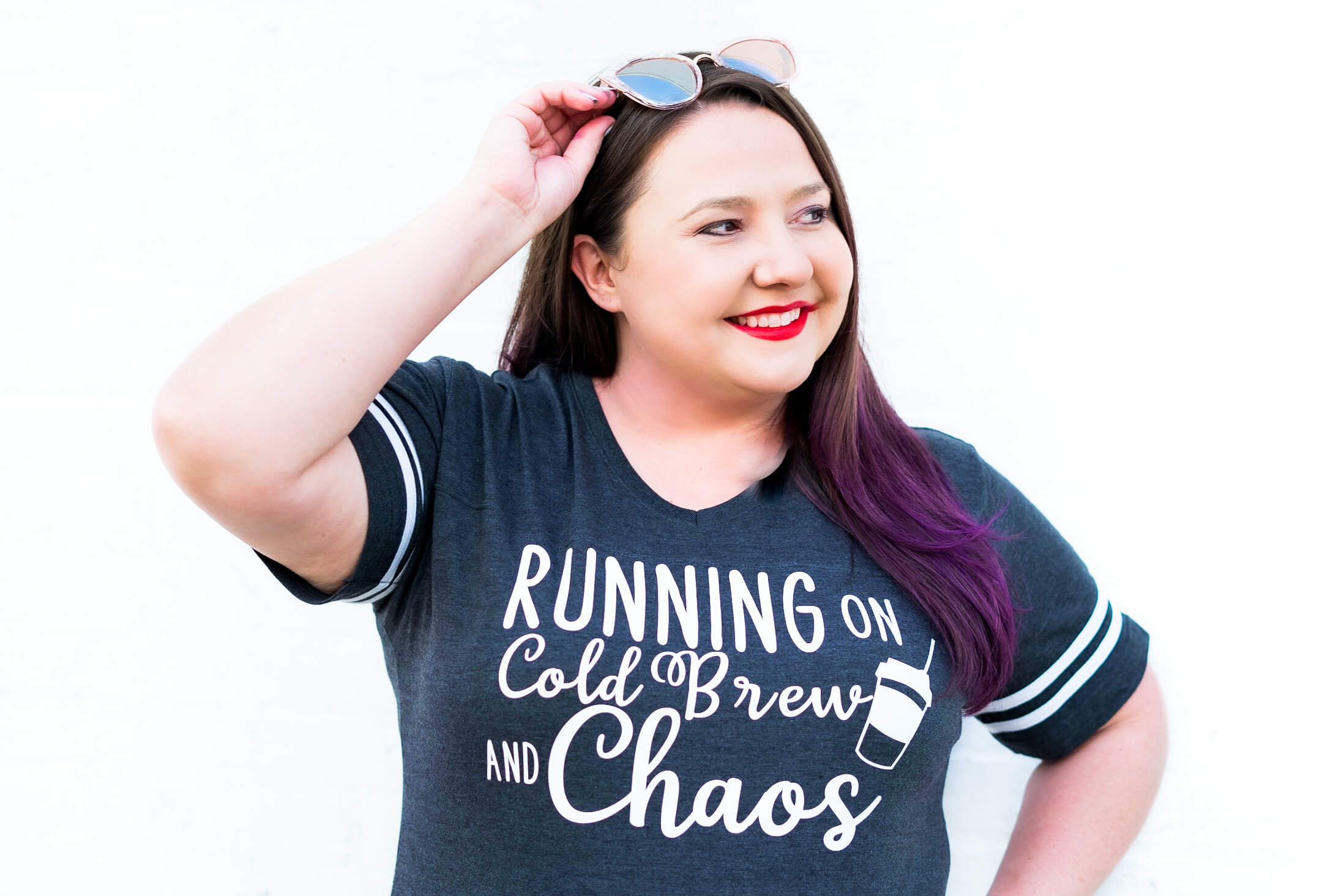 Kim Anderson is the organized chaos loving author behind the Thrifty Little Mom Blog.  She helps other people who thrive in organized chaos to stress less, remember more and feel in control of their time, money, and home. Kim is the author of: Live, Save, Spend, Repeat: The Life You Want with the Money You Have. She's been featured on Time.com, Money.com, Good Housekeeping, Women's Day, and more!
Summary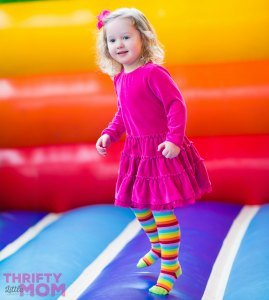 Article Name
Inflatable Rentals: 8 Things to Do Before You Rent
Description
Adding a bouncy castle to a party can provide a lot of entertainment. Here are a few tips on an inflatable rental and what you need to know!
Author