36 Awesome Sweet Sixteen Ideas
This post contains affiliate links. As an Amazon Associate, I earn from qualifying purchases. I also earn from qualifying purchases made with other brands and programs. See my
privacy policy.
With a 16th birthday party, you can keep it simple, or you can make it into one of those large, blow-out sweet sixteen events. It all depends on your budget and how your kid is interested in celebrating. In this post, I'll cover sweet sixteen ideas for how to celebrate at home and out of the house.
Themed Party Sweet Sixteen Ideas
Costume Party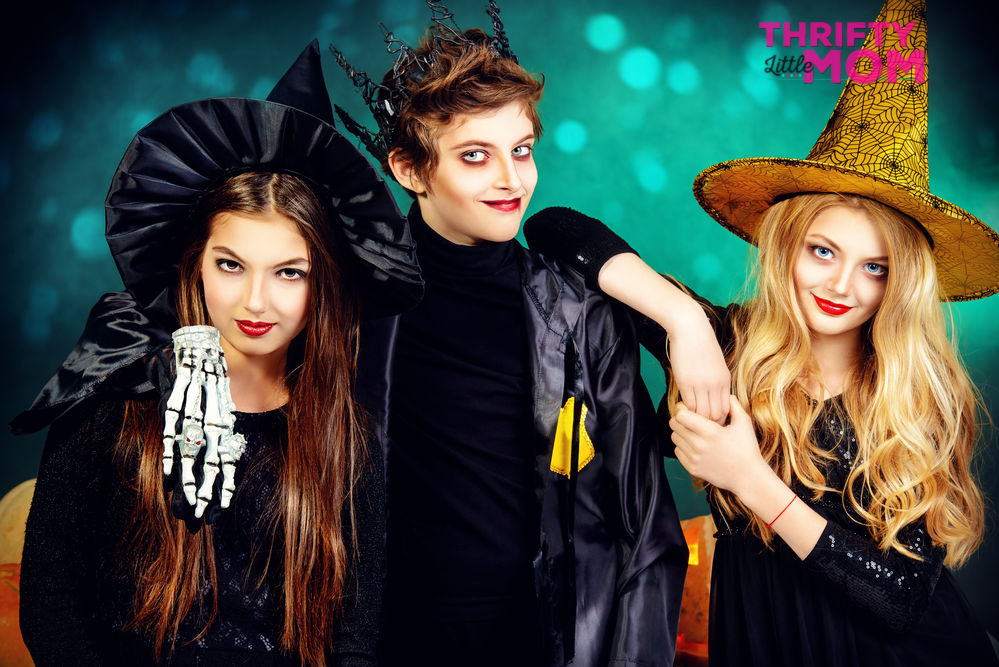 I know I love a good excuse to create a new costume or pull one of my old favorites out of storage. Costume parties are an excellent time for people to get creative with their party attire.
I make sure everybody gets excited about dressing up in costume by offering a trophy or prize for "best costume for men," "best costume for women," and "best duet costume." The Ultimate Costume Party Ideas Guide is my go-to for throwing this style of a party!
80's Theme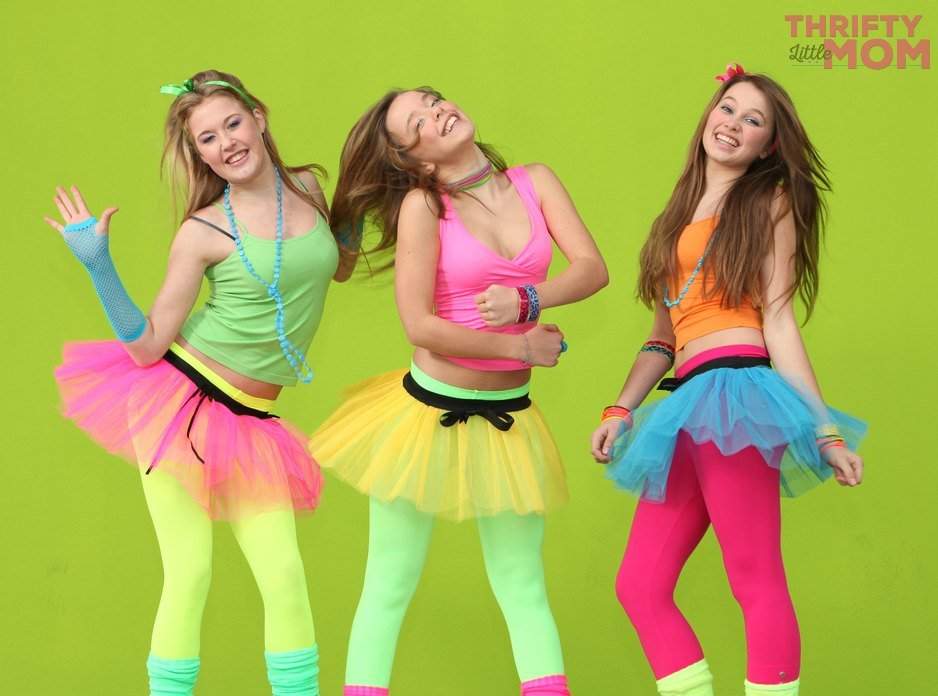 The '80s is my decade. The colors, patterns, music, big hair, and most iconic accessories of the decade do it all! When throwing this party, 80s Dress Up Themes & Costume Inspiration can come in so many shapes and styles.
You can choose one of the themes that are more specific to your interests- like an arcade, or hair metal band, or you just have a classic decade party that screams " I LOVE THE 80's!!"
90's Theme

If you are like a lot of my friends, the 90s speak to you in a way that no other decade can. Planning a Classic 90s Party from Start to Finish is a breeze with some simple and fun ideas. I love thinking of What to Wear to a 90s Party. There are so many eclectic outfits to choose from.
Favorite Television Show Theme
If your teen is into a particular show, then theming the party around that concept can create an event to remember! Whether it is Rick and Morty, High School Musical, or Sabrina the Teenage Witch, there are interesting ideas that can make your party theme stand out. Thus, creating a unique sweet sixteen celebrations!
Neon Party
Gather up your black lights and throw a trippy neon party. Choose an area to set up with the ultra-violet lighting and get your day glow items prepared. Many things are made in this light-up material- the serving dishes for food, hanging birthday decorations, and all clothing, head to toe, will make this party radiate!
Hollywood Party
If glitz and glamour are what your special day calls for, then a Hollywood Themed Party is precisely what you should do! Any excuse to dress up in black-tie garb makes for a night that everyone will enjoy. Roll out the red carpet for your guests and hand out some "Knock-O(ff)scars" for your friends.
Gatsby Themed Party
The 1920s style that the Great Gatsby is known for is stunning. If you love the style of the roaring twenties for your sweet sixteen ideas, then you should throw a Great Gatsby Themed party. Beaded dresses and headbands with streamers and balloons that consume a room will have your friends celebrating all night long!
Fire-pit Party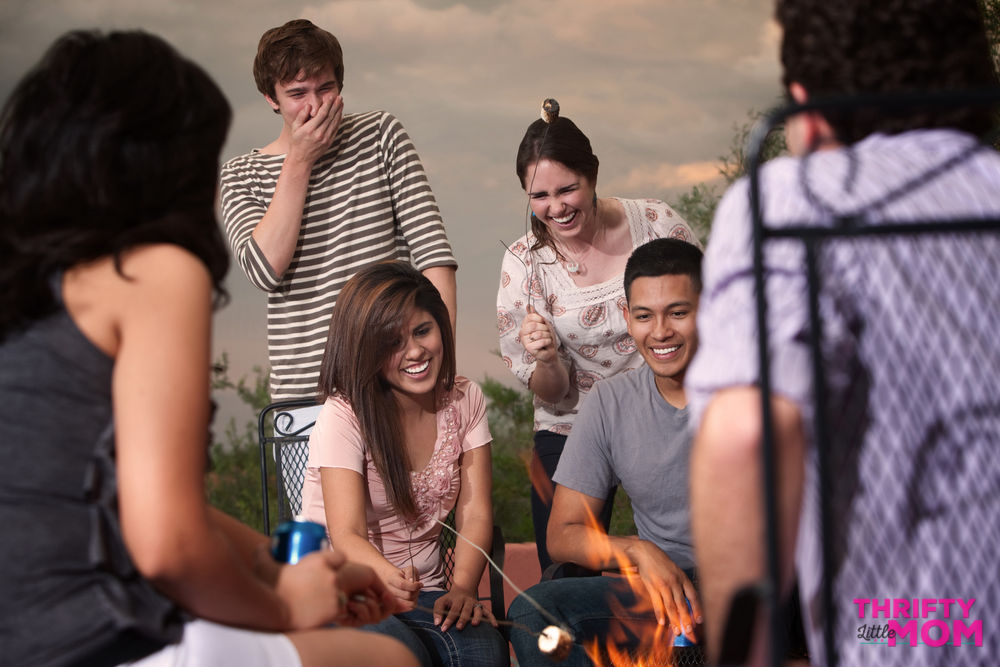 If your 16th birthday party falls in the cooler months, a backyard fire-pit party is a perfect celebration to host. When the nights get longer and the chill sets in, the glowing, warm flames light up the evening. The smell of the burning wood and the coils of smoke rising upward is positively enchanting. I love hosting this style of event.
Pool Party
Of course, my go-to summertime 16th birthday party idea is a pool party! This is a great budget friendly birthday option. Pick up the seasons trendiest inflatable pool floats and chill out with Unique & Classic Pool Party Themes for your next celebration. Take full advantage of all that summer birthdays have to offer!
Dance Party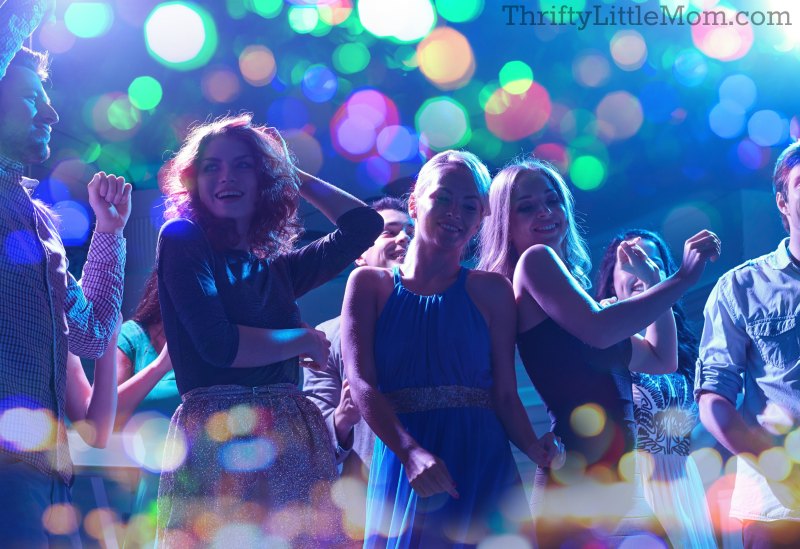 Whether you like to Moonwalk, Dougie, Floss, Vogue, Carlton or the classic Robot, if you want to bust a move, a dance party for your sweet sixteen party idea is perfect. Find an event space that has enough room to move and the proper flooring, and you will have an epic night dancing with friends.
Lake Day Party
Find a gorgeous body of water near you and set up shop. Gather a tent or outdoor covering, bring some snacks and let the party commence. Local parks may have a covered area you can reserve to grill out for the day.
Simple 16th Birthday Party Ideas for a Fun Time Out
Here are all my ideas that can stand alone, or become a progressive party!
For me a progressive party celebration means picking 2-4 fun things I really want to do or places I want to try and then doing them all in one night.
My example is to start the night off with:

an appetizer at one restaurant,
then off to an escape room,
have dinner at your favorite restaurant,
pop over to black-light bowling
finishing with dessert at another restaurant, bakery or ice cream parlor
High-Speed Go-Carts
If you have gotten your license, this is the perfect opportunity to drive something with considerable horsepower! Get behind the wheel of this high powered vehicle and race around curves for your 16th birthday party!
Mani/Pedi with friends
Who doesn't love getting a little pampered? Pick your favorite nail spa and relax with your besties while a massage chair gently kneads your back. Sounds delightful! If you are looking for budget 16th birthday party ideas, look up groupon.com to see where the deals are.
Rent a Moped and go site seeing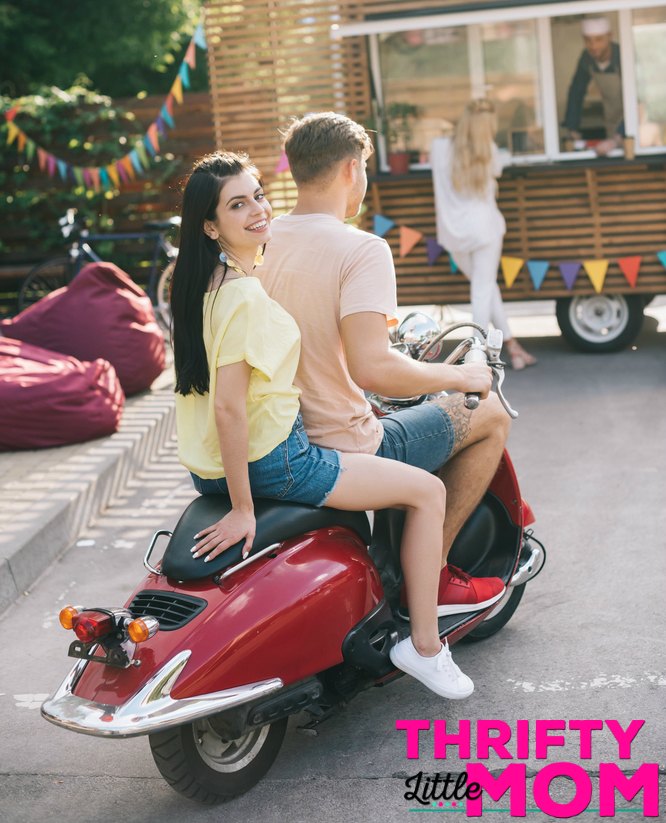 Enjoy scooting around the area on 2 motorized wheels. Mopeds below a certain level of CC's (every area is different) do not require a driver's license. Have fun zipping around and seeing the sites of your favorite city!
Take Salsa Dancing or Hip Hop Lessons with Friends
I like activities that involve 2 things: Hanging with friends and movement. Look on Groupon for awesome deals for a group dance class. There are so many styles to choose from that you may have to try them all!
Attend a Concert for a Sweet Sixteen Idea
"I wanna rock and roll all night! And party every day!" -KISS. This couldn't be more true for your 16th birthday party. Check out the website "Bands In Town" to see which artist is coming through. You may see something that sparks your interests or a new favorite.
Attend a Music Fest (probably with a parent)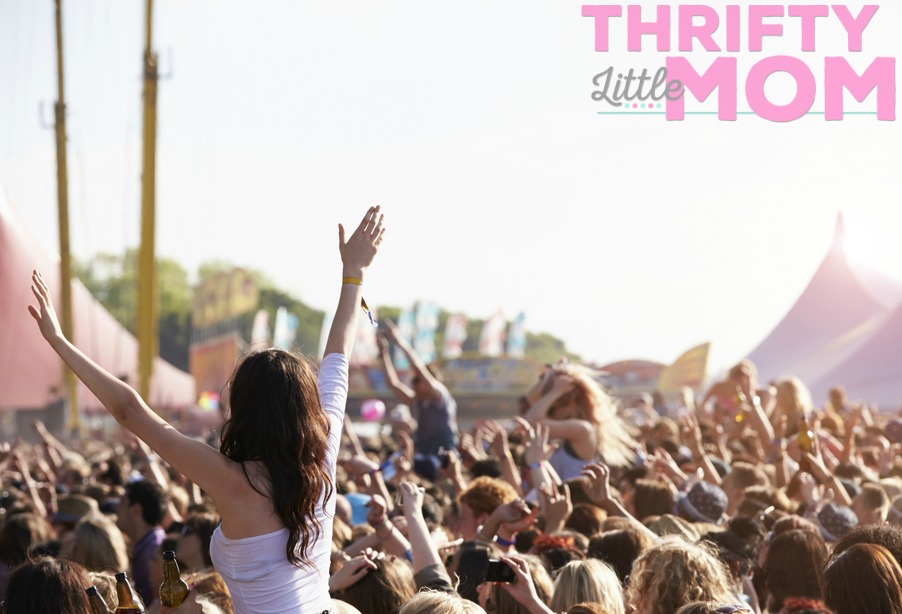 Chances are if you are turning 16, it will be hard to go to some music festivals by yourself. Most require underage to be accompanied by an adult. Specific tours, like Van's Warped tour, are all ages and will host a fantastic line up of cutting edge and classic artists to enjoy.
Entertainment Complex
Venues that have go-karts, arcade games, and miniature golf are great for a 16th birthday party. There is plenty to do; you won't have to worry about getting bored. They usually have party packages that include food and drinks, tickets, and other "extras" you can choose from and can work with your budget.
Theme Park with Friends
You may have a great theme park in driving distance. Make a day of going to the park and enjoying the shows and rides. Group packages are available with a discount if you book in advance!
Water Park with Friends
Fun in the sun with water slides as far as the eye can see can make for a perfect 16th birthday party! Remember to check to see what kind of group rates are available for this outing. Don't forget to apply and re-apply that SPF!
Beach Weekend with Friends
Sand and surf may be what you need for your 16th birthday. Do you need a fabulous backdrop for your party? The beaches are where it's at. Boardwalks are full of shops and restaurants to explore. There is no shortage of fun things to do when you choose this area for celebrating.
Paintball
If you are a tactical person who loves a challenge, a paintball range can make for a fun and exciting day. Running around barricades and shooting at your target will get your adrenaline pumping. 16th birthday party ideas like this are great for boys (and even some girls, like me).
Blacklight bowling
When they came up with blacklight bowling, it was as if they took two entertaining things and said, "Hey guys, you wanna see people lose their minds?" It is so much fun to bowl. When you add in the electric experience of black lights, it is mesmerizing. I dig it!
Escape Room
You will find Escape Rooms on almost every Thrifty Little Mom party guide. Why? Because they are the most fun thing for groups to do, in my opinion. Every opportunity I have to take people to one of these rooms, I do. We always leave laughing and with a new fun story to tell. A perfect option for a winter birthday party.
Mini Golf
Put your short-game to the test at a miniature golf range. Whether its a pirate's lagoon, tropical safari, or the top wonders of the world, these thematic locales are perfect for your next 16th birthday party.
Lazer Tag
I've always enjoyed running through a laser tag course, ray gun in hand, searching for my targets. Get your friends together for this fun experience. The locations will have birthday party packages, too.
Haunted House/ghost tour
Depending on the season and the location, you may find that a haunted house or ghost tour could be the spooky time you're looking for. Here in North Carolina, we even have segway haunted tours to create a unique experience.
Corn Maze
If your birthday fall September through early November, I highly recommend utilizing a corn maze for your birthday activity. This is a fun group activity. Most corn mazes will have other fun activities to enjoy on the farm.
Whirly Ball
If you don't know what whirly ball is, here's a quick video. Combining bumper cars, lacrosse, and basketball into one super fun sport? Count me in. Zoom around the field and try to beat the other team's score. This looks like a unique 16th birthday party idea for boys or girls.
Indoor Rock Climbing
Indoor rock climbing challenges your strength and coordination. Have fun racing friends up the side of a wall from the safety of a harness. This is a great indoor option for winter birthdays. You may find this to be an activity you enjoy regularly doing.
Go to a Salon and Change Hair Color
"New hair, who dis?" Changing your hair is one of the most livening experiences we can have. I love getting a fresh new 'do, and why shouldn't you? Pick a fun new vivid color or simply get a conditioning treatment. Make your 16th birthday a day of pampering.
Run an Inflatable 5K with Friends
A fun birthday party for boys and girls- these runs are popping up all over the place. I am not bing into traditional "5k" runs, but you can count me in on this experience. The inflatable course creates fun challenges that even the most novice of athletes can enjoy. I've registered for the Insane Inflatable 5K that travels around the US.
Run in a Spartan Race with Friends
Get down and dirty with a Spartan race for your next birthday party. Crawl through muddy obstacles and splash through puddles. This is an event you will remember for years to come.
Sushi night
A perfect restaurant option for your birthday. Sushi is a specialty dinner that will not fill you up so much you cannot enjoy the rest of your adventures for the day. You can try something funky that you wouldn't usually order. Quail egg, anyone?
Go to a local Craft Studio
I like to have souvenirs from a fun gathering. Going to a painting studio or pottery class will allow you to create a piece of art that you can keep to remind you of this birthday milestone.
Carnival or Festival
Check out what the local happenings are for festivals or carnivals. The Greek or Italian fair or hot air balloon festival may be taking place. A spring carnival may pop up nearby. Give a search to see what fun fests are coming to town.
Go to the Circus
I recently went to the Cirque de Soleil, and I was truly inspired. It was amazing to see such talented performs and acrobatics happening. I can say that this magical night would be a great 16th birthday party idea.
Renaissance Festival
I love REN-FAIRE! If you have never had the opportunity to go to one of these remarkable events, jump online, find the closest one, and get in your car. From the bards singing about, the knights in armor walking, and the jousting tournaments, it is just like stepping into a Game of Thrones episode. A unique 16th birthday party experience for both boys and girls.
I hope you have found this mega list of sweet sixteen ideas helpful as you plan your next party! 
Need Help Planning Your Teen Birthday Bash? Grab the Stress-Free Teen Birthday Bash Planner and Workbook before you go!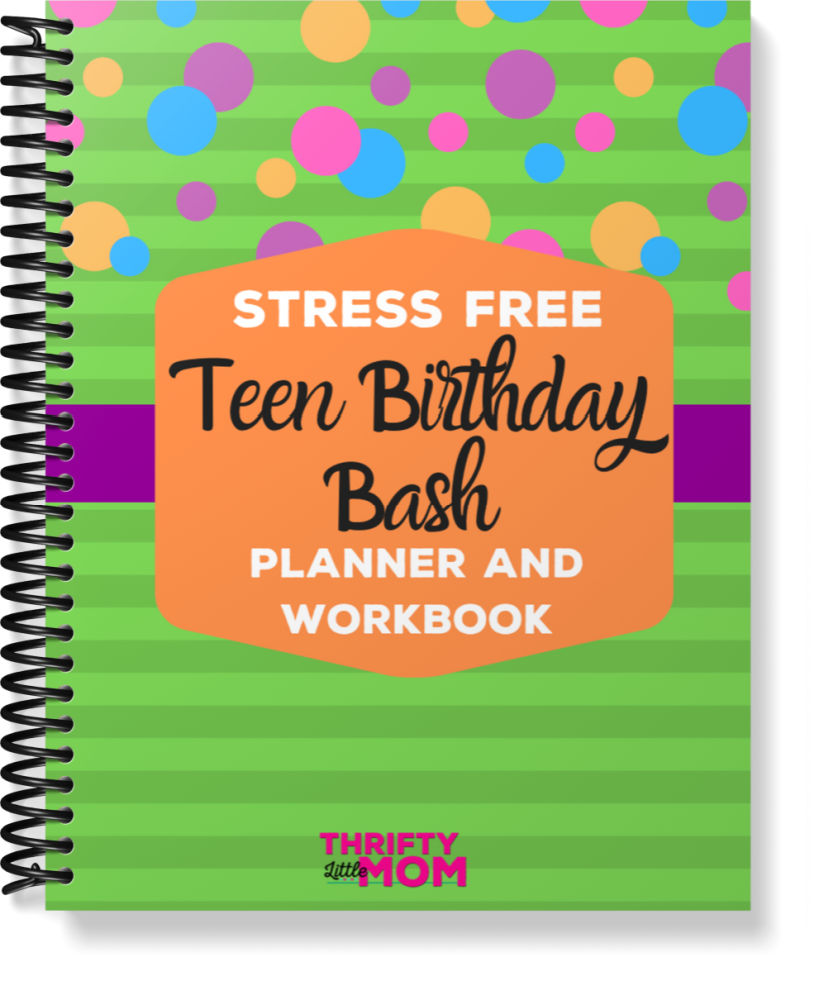 Check out this other related posts from Thrifty Little Mom:
20 Best Birthday Party Places for Teens & Tweens
9 Thrifty Party Shop Places Most People Forget About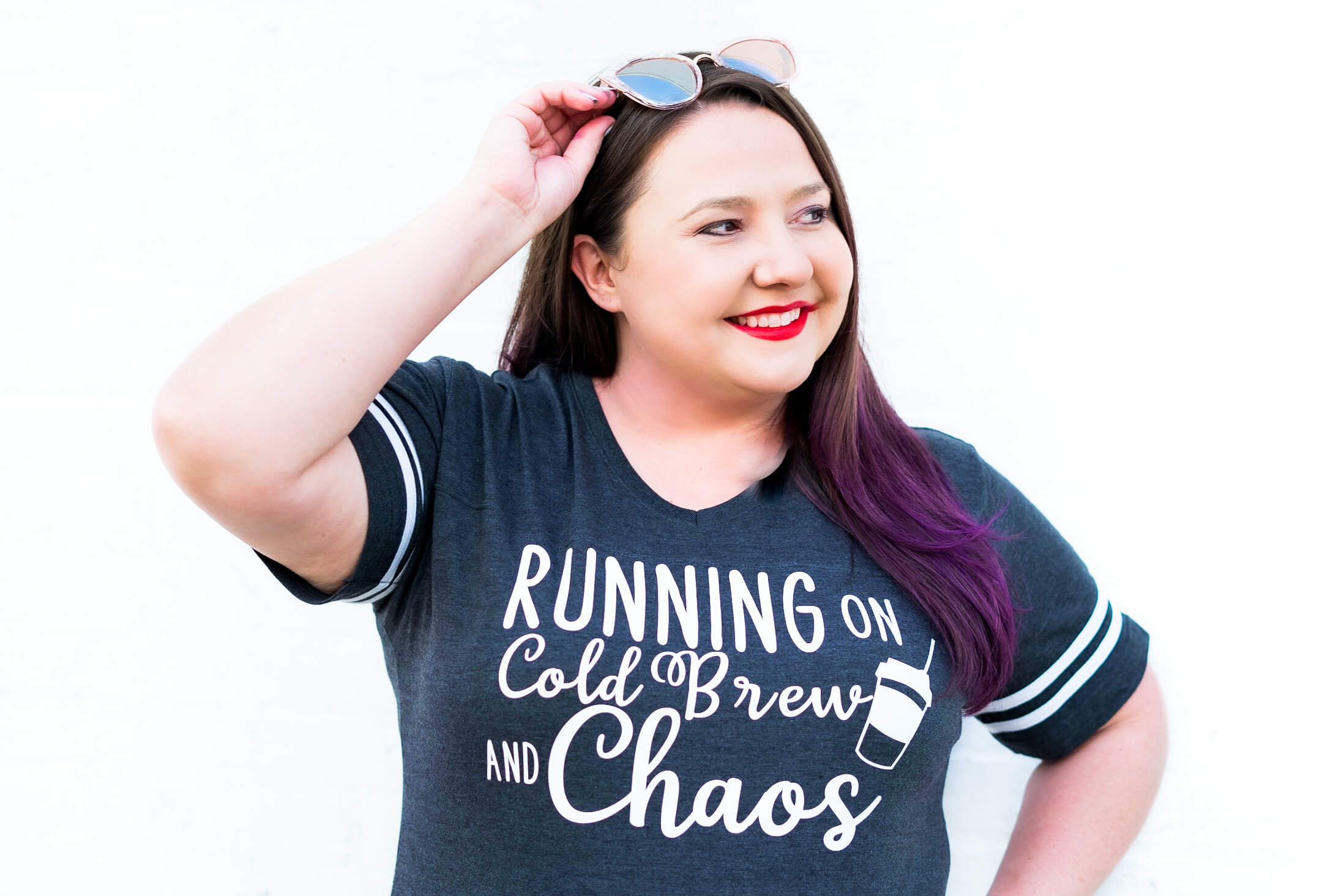 Kim Anderson is the organized chaos loving author behind the Thrifty Little Mom Blog.  She helps other people who thrive in organized chaos to stress less, remember more and feel in control of their time, money, and home. Kim is the author of: Live, Save, Spend, Repeat: The Life You Want with the Money You Have. She's been featured on Time.com, Money.com, Good Housekeeping, Women's Day, and more!
Summary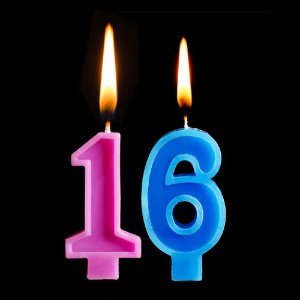 Article Name
36 Fantastic Sweet Sixteen Ideas
Description
A 16th Birthday can be the best celebration if you know what to do. Here are my favorite sweet sixteen ideas all in one place!
Author