I come from a family that loves to cook. We gather in the kitchen and spend time together while the food is readying. Now that my children are getting bigger and more self-sufficient, I like to find ways to bring us all together to cook as a family. The easiest (and safest) way right now is to throw a pizza party at home. Ten gold stars for everyone, let's do this!
Pizza Party: Preparation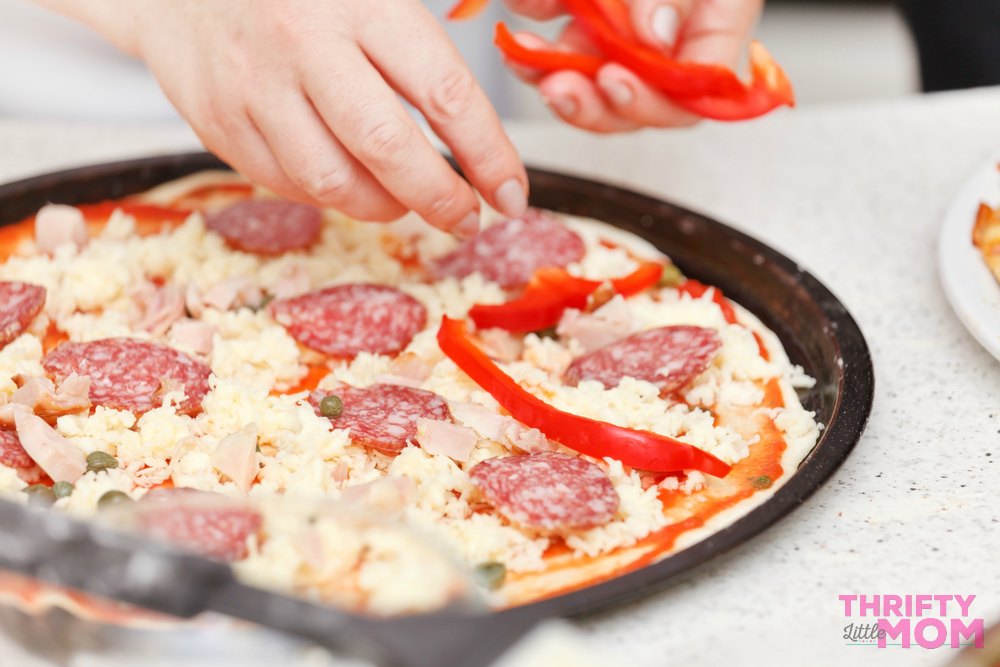 First things, first. We need to make sure there is enough room for everyone to gather comfortably. I make sure that the prep areas are ready to get messy, but with easy cleanup. All the necessities should be within arms reach (making special concessions for little arms). Here are your basic pizza party needs:
Table space large enough for everyone to gather around
You can create an "adult table" and "kids table" if this is a larger group
Chairs for everyone to sit in or stable enough for the littles to stand on without them moving
A plastic or vinyl table cloth that is taped or secured to prevent sliding.
As a very "crafty" food project, people will be reaching and grabbing. Make sure the cloth is stationary.
2-3 trays of toppings depending on how spread out everyone is.
Several large bowls of cheese as most people will be using this A LOT!
Bowls of pizza sauce with ladles
Aprons for everyone! Cooking can get MESSY. But oh, so much fun.
Chengu 8 Pieces Kids Apron and Chef Hat Set, Boys Girls Adjustable Cotton Child Aprons with 2 Pockets Kitchen Bib Aprons for Kitchen Cooking Baking Wear (Color 2, Medium)
While you are here be sure you grab my FREE Party Research and Budget Guide!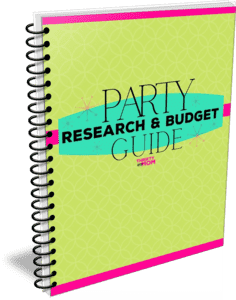 Pizza Party Ingredients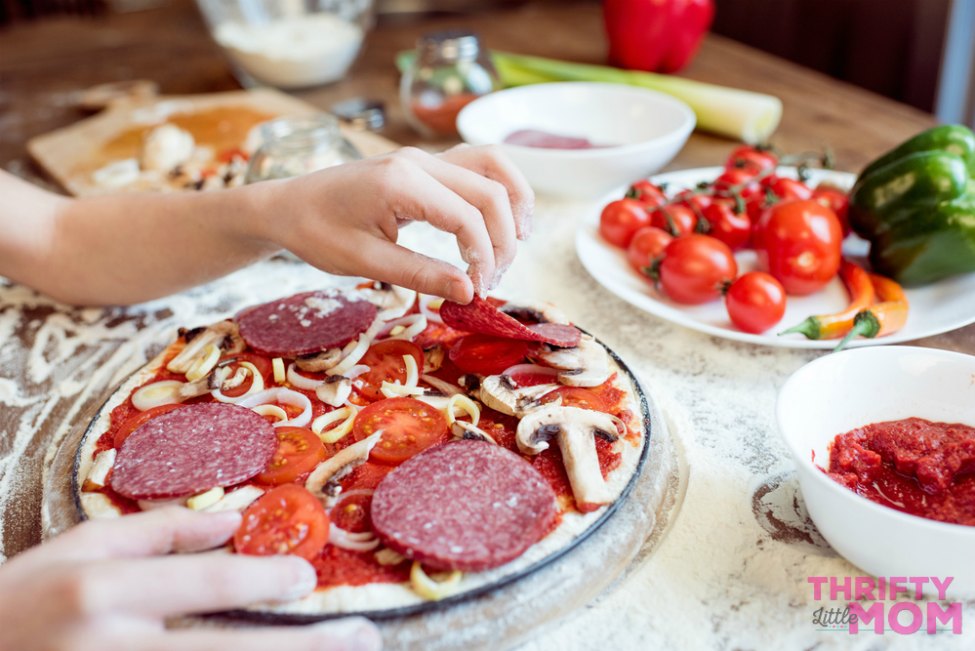 Ingredients can range as far and wide as the taste spectrum will provide. I will break down each category by topping type, and then I will include some of my favorite combinations or "recipes" for you to try. If this is a kids' pizza party, keep it simple- go with the basics.
Crust
You can create your homemade pizza dough from scratch. Making pizza dough yourself is very inexpensive. By making your own, you can separate portions that will fit with the different age ranges present. I like to make mine the night before. Here is an easy pizza dough recipe:
4 cups of bread flour (I prefer bread flour for the crust texture)
1.5 cups of warm water to bloom yeast in
A packet of "pizza crust" yeast
1 teaspoon of sugar
2 teaspoons of salt (kosher is preferable)
2.5 tablespoons olive oil, I like to also brush the edges with this at the second bake.
1 teaspoon garlic powder
You can mix by hand or use a dough hook, but I like the tactile nature of kneading it myself. Once mixed thoroughly:
Let rise for 10 minutes in a warm location
Separate portions of dough
Depending on the skill level of your crew, you can have them form their personal crusts, or do it yourself.
In a 475 degree oven, bake crusts for 5 minutes. When you are doing two separate bakes, this is "par-baking." You are setting the crust without fully baking it.
You can now start topping the pizzas
After the pizzas are topped, bake for a second time 7-10 minutes or until the desired cooking level.
PRO-TIP: Make a second batch of dough without garlic if you want to make dessert pizzas later
Other crust options
Pre-made pizza crusts- frozen or shelf-stable
Pita bread
Naan
Flatbreads
Sauces
Marinara sauce is what most people use for their pizza base. A delightful sauce seasoned with Italian herbs and spices will make for a simple base that everyone will love. You can pick up a jar or can of a pre-made one, or you can make your own. Here are my favorite sauce ideas for your pizza party at home:
Marinara
Alfredo sauce (white pie)
Basil pesto
Lemon artichoke pesto
Seasoned olive oil
BBQ sauce
Buffalo Sauce
*Remember not to put a massive amount of sauce on the pizza base when making it. It will be like hot lava, and nothing will stay on the pizza when you pick a slice up. A couple of tablespoons for a 10″ is plenty.
Cheeses
Make your own cheese! Just kidding. Don't do that. But DO pick up some different styles for people to enjoy. I love cheese, so I like to have lots of choices at hand. Here are my favorite pizza party cheeses:
Shredded mozzarella- probably the most essential cheese for this gathering. Pick up this cheese as your primary cheese for a kids pizza party, and the others will be excellent additions.
Italian blend- a blend will usually have various cheeses that you would find flavorful but not overpowering when mixed with the mozzarella. You will see aged provolone, parmesan, and romano in these blends.
Feta crumbles or goat crumbles- if you enjoy a tangy bite, then this is a fantastic choice!
Shredded gouda- you may have to shred the gouda yourself, but it will add a distinct flavor to your pizza party
Bleu cheese crumbles- while this tangy cheese isn't for everyone, it will make for some fun pizza combinations when used correctly
Fresh mozzarella- I will usually pick this up in a slicing log form. The fresh form is the leading cheese for a classic Margherita pizza.
Meats
Selecting meats for your pizza party can be a simple as pepperoni. I am not here to knock the classic. I love me some pepperoni. But providing additional options for your guests can be fun and lead to new recipes that are super tasty! Please make sure all meats are pre-cooked and cooled before topping pizzas.
Pepperoni
Turkey Pepperoni
Italian sausage crumbles
Bacon crumbles
Ham (look for "Canadian Bacon")
Grilled shredded chicken
Prosciutto
Genoa salami (or something soft)
Chorizo
Shrimp
Anchovies
Ground beef
Vegetables (traditional)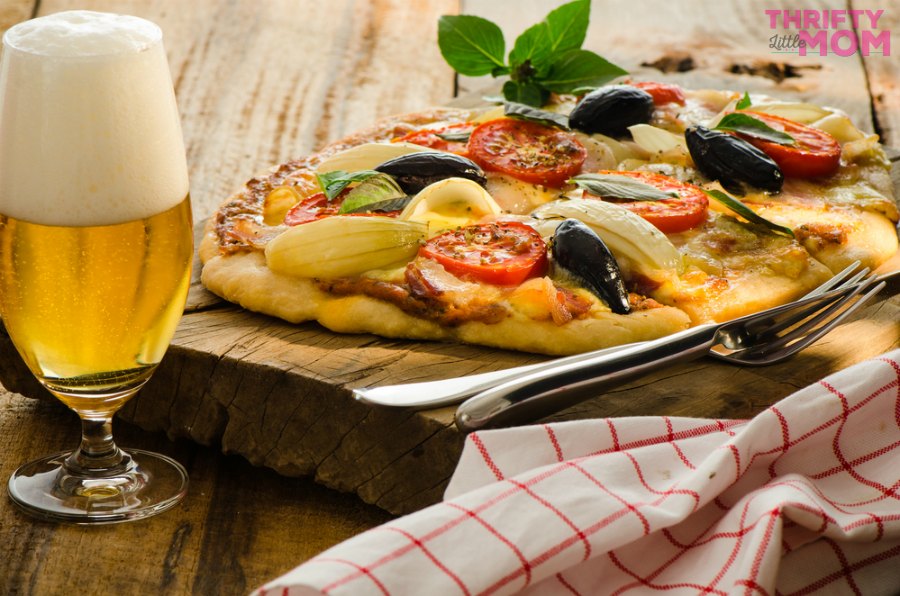 I am a big fan of vegetable pizzas. I love the classic fresh taste that they bring to the table. Here are the most popular pizza party vegetables for your menu:
Green peppers
Mushrooms (sliced portabella)
Olives (black and sliced)
Onion- I prefer mine already cooked but to each their own
Spinach
Tomatoes (sliced Roma)
Fresh basil leaves- PRO TIP: this is found unrefrigerated in the produce section near the tomatoes.
Vegetables (non-traditional)
When I say "non-traditional," what I am speaking of are items that you would find on a handcrafted specialty pizza. These will not be revolutionary; they are just not on your classic vegetable pizza from the freezer section.
Roasted red peppers
Kalamata olives sliced
Red onion
Marinated onions (balsamic are my favorite)
Sundried tomatoes
Artichoke hearts
Banana Peppers
Jalepeños
Roasted garlic cloves
Arugula
Shiitake or button mushrooms
Avocado
Fresh herbs- rosemary, oregano, cilantro
Cut celery and carrots
Pineapple (not a vegetable, and to some, debatably a pizza topping, at all)
Sliced pears
Finishing toppings
Sometimes you want to feel fancy. I know I do. Here are some fun finishers for your completed pizza party menu:
Powdered parmesan
Red pepper flakes
Garlic salt
Balsamic glaze
Ranch dressing
Bleu cheese dressing
Sriracha
Ketchup, Mustard, Relish
Salsa
Sour Cream
Dessert Pizzas for you Pizza Party
You may decide to make a second batch of dessert pizzas to include in this pizza party at home. If you are celebrating a birthday during a kids' pizza party, this can be the cake in place of a traditional cake. Here are some tasty ideas for items you can put on a dessert pizza party dish:
Non-garlic pizza dough baked like the one above
Chocolate dessert sauce for the base
Caramel sauce for the base
Marshmallows and graham cracker can make a s'mores pie
Cooked cinnamon apples
Cookie-dough chunks
Brownie batter chunks
Powdered sugar
Top with cherry or strawberry glaze
Coconut shredded
Ground peanuts
Whipped cream
Tools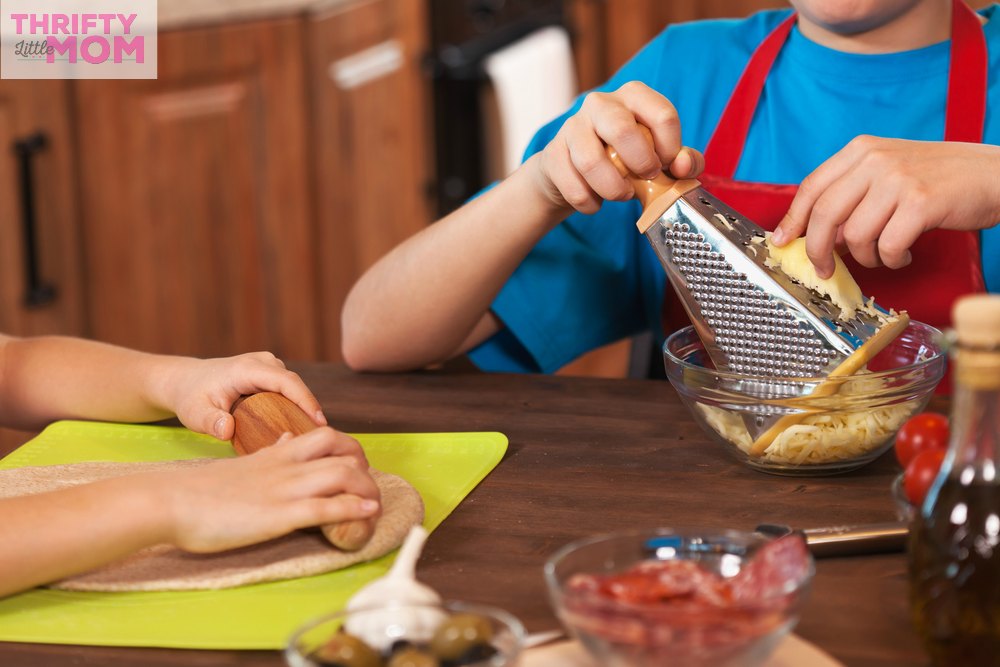 You will need to acquire a few tools or make sure that you have them available for use during this exciting get-together.
Sharp pizza cutter
Rim-free cookie sheet (dust with flour for easy removal)
Pizza stone (optional)
Brush for olive oil (I like to oil my crust edges before baking)
Rolling pin (optional if not making the crust from scratch)
Classic and Fun Recipes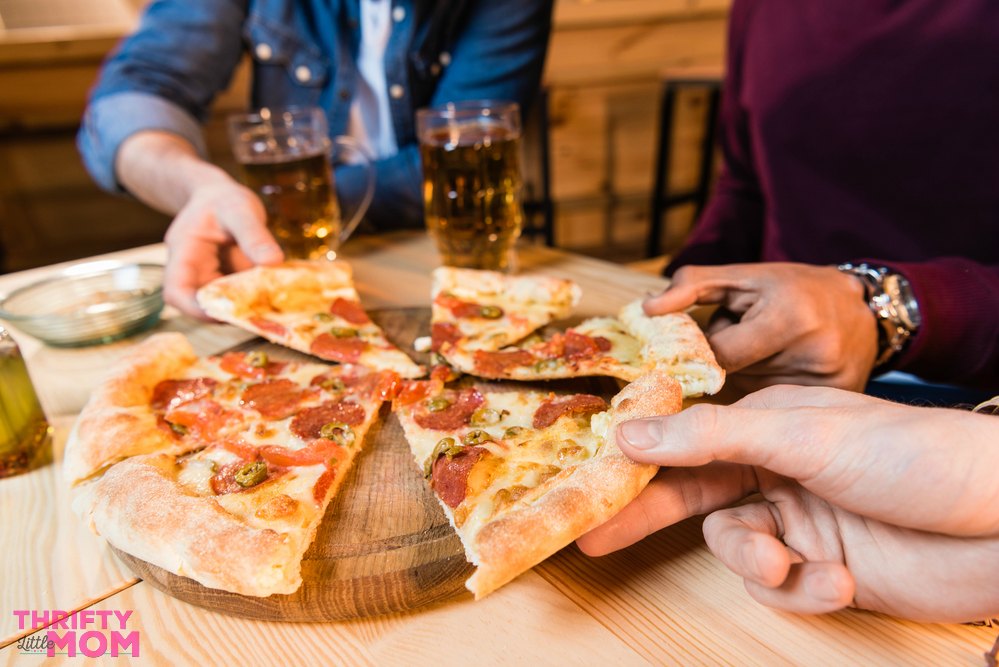 Pepperoni and cheese
Margherita- olive oil base, fresh mozzarella, fresh basil, Roma tomato
White pie- alfredo base, mushrooms, spinach, onions, mozzarella, feta
Greek Pizza- olives, artichokes, onion, tomato, feta
Meat lovers- figure it out (lol)
Hawaiian- pineapple and ham (add jalepeños and cilantro to jazz it up)
Buffalo chicken- chicken, buffalo sauce, cut carrots and celery, bleu cheese crumbles
BBQ Chicken- chicken, bbq sauce, red onion, jalepeños, mozzarella
Hamburger pizza- ketchup and mustard base, ground beef, onion, gouda cheese, pickle relish
Mexican pizza- marinara, ground beef, chorizo, mozzarella, red peppers, jalepeños, cilantro, avocado, salsa, sour cream
Wild mushroom- pesto base, mushrooms, mozzarella, Italian blend, fresh herbs. Garnish with arugula and balsamic glaze
Pear and bleu cheese- olive oil base, pears, bleu cheese, mozzarella, onions
There are countless combinations for your next pizza party at home. Enjoy creating new favorites and old classics while spending quality time with your friends and family. I hope that these pizza party ideas inspire you to cook at home and create lasting memories.

Easy Homemade Garden Veggie Pizza Recipe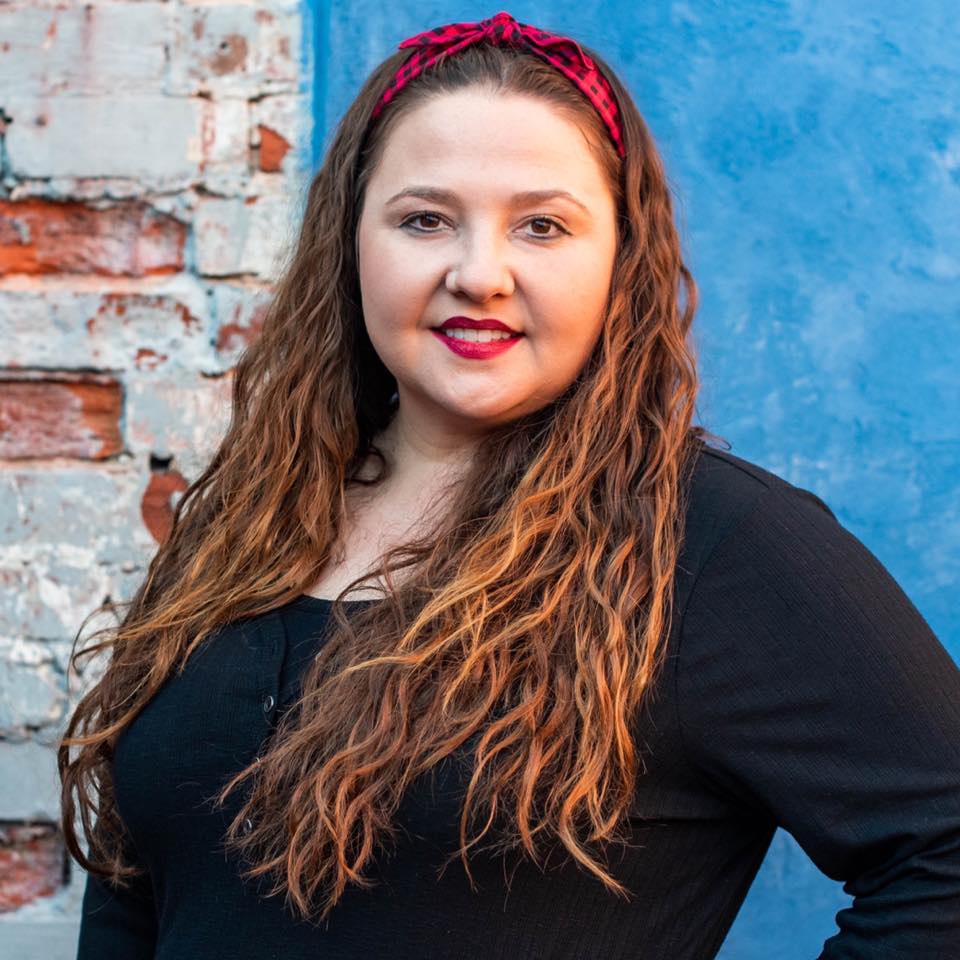 Kim's is the party planning, thrifty life-loving, intentional living catalyst behind the Thrifty Little Mom Blog. Kim was a pro event planner for over 7 years before she became a full-time blogger. Kim is the author of: Live, Save, Spend, Repeat: The Life You Want with the Money You Have. She's been featured on Time.com, Money.com, Good Housekeeping, Women's Day, and more! Kim aims to inspire you to create, celebrate, and live life intentionally!
Summary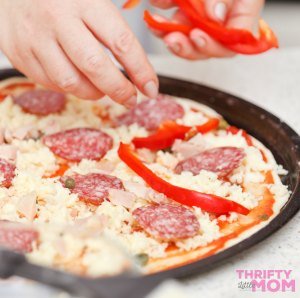 Article Name
Ultimate Pizza Party Guide
Description
I love gathering my family together and cooking dinner. Everybody can create their favorites with these fun pizza party ideas.
Author
Kim Anderson
Publisher Name
Thrifty Little Mom