The Best Hot Chocolate Toppings Bar
This post contains affiliate links. As an Amazon Associate, I earn from qualifying purchases. I also earn from qualifying purchases made with other brands and programs. See my
privacy policy.
As the season turns cold, I love to entertain my guests with a warm mug of cocoa. There are so many delicious recipes available that it is hard to choose my favorite cup. I decided that I don't have to choose. I can create a decadent hot chocolate toppings bar and have all the combinations my heart desires. You can too! Here are all my tips on how to build the best one and how I do it.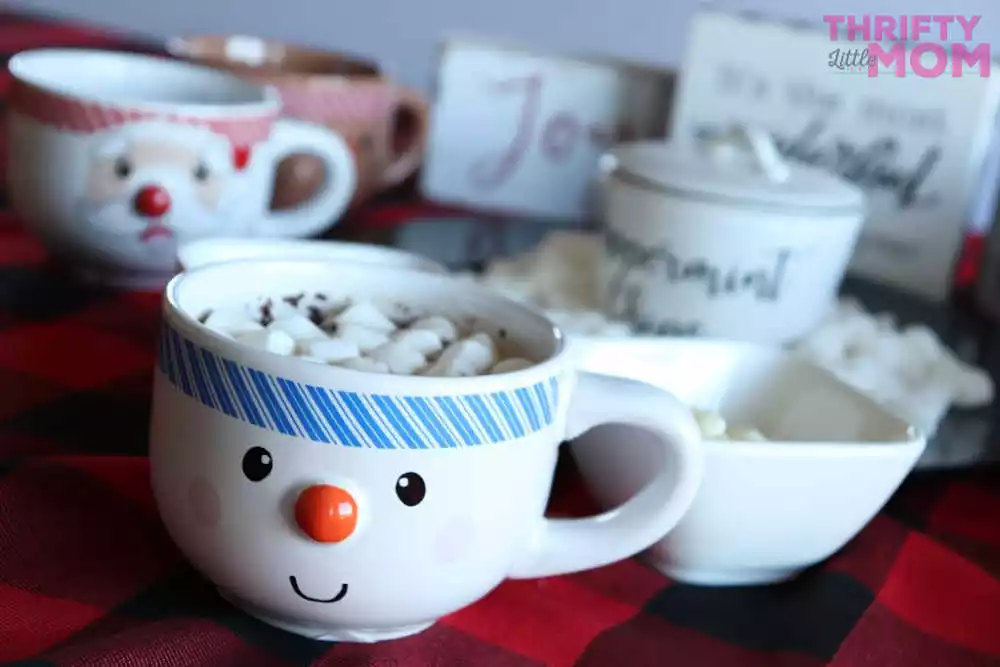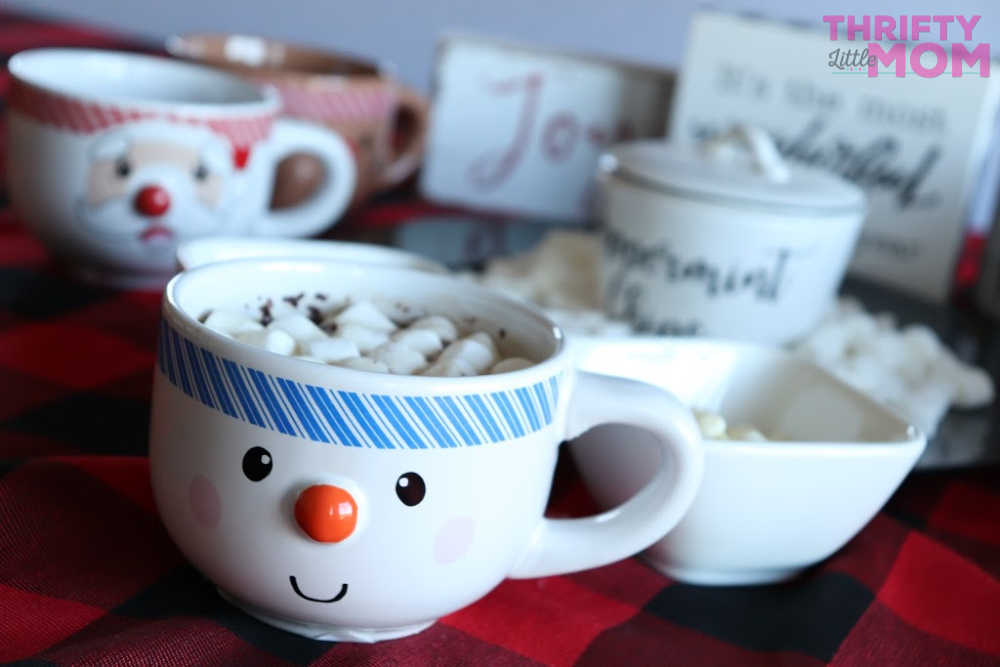 1- Decide on Your Hot Chocolate Toppings Bar Decorations & Set Up
Figure out which area in your house will be most efficient for this setup. You will want an area that has electrical power outlets. If you have an island, this is usually the best. I have a convenient folding table that I like to utilize for this setup.
Create a festive "hot chocolate toppings station" space with a table cloth that fits your style and the season

Utilize a table runner to enhance the look.

Add some fun-themed items to build up the tablescape.

Snowmen

Pinecones and leaves

Holly

Snowflakes

Ornaments

Mistletoe

Fairy light string

Christmas village

North Pole decor

Menorah display

Fun Hot Cocoa Bar Signage.  (I find these easily at Hobby Lobby or you can make your own)

Layer plates and chargers for the ingredients.

If you have season dishes, now is your chance to use all of them.

I love using my holiday serving spoons for this hot chocolate topping bar.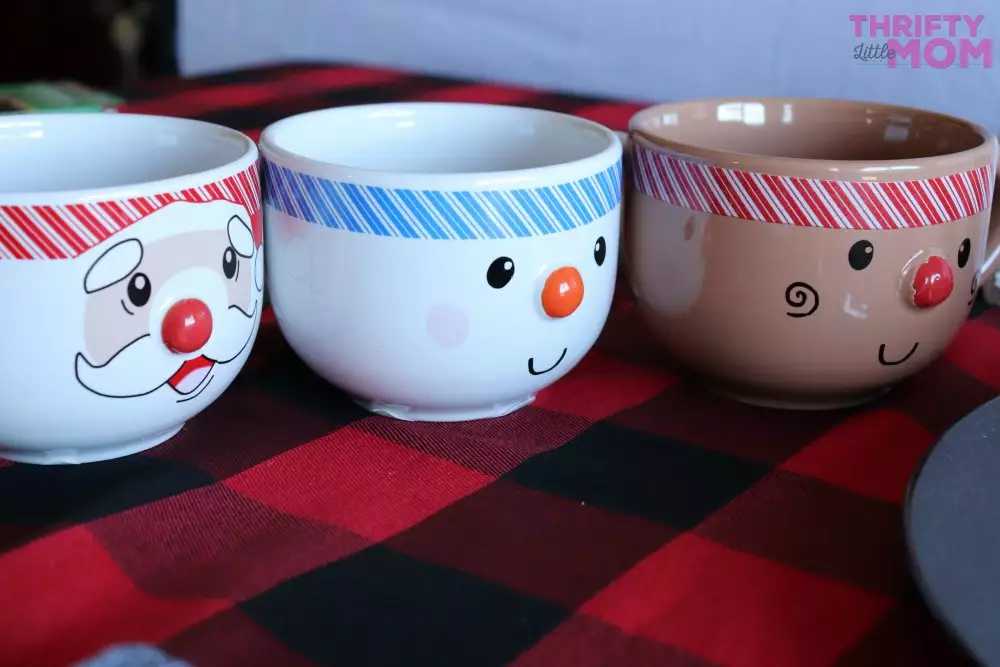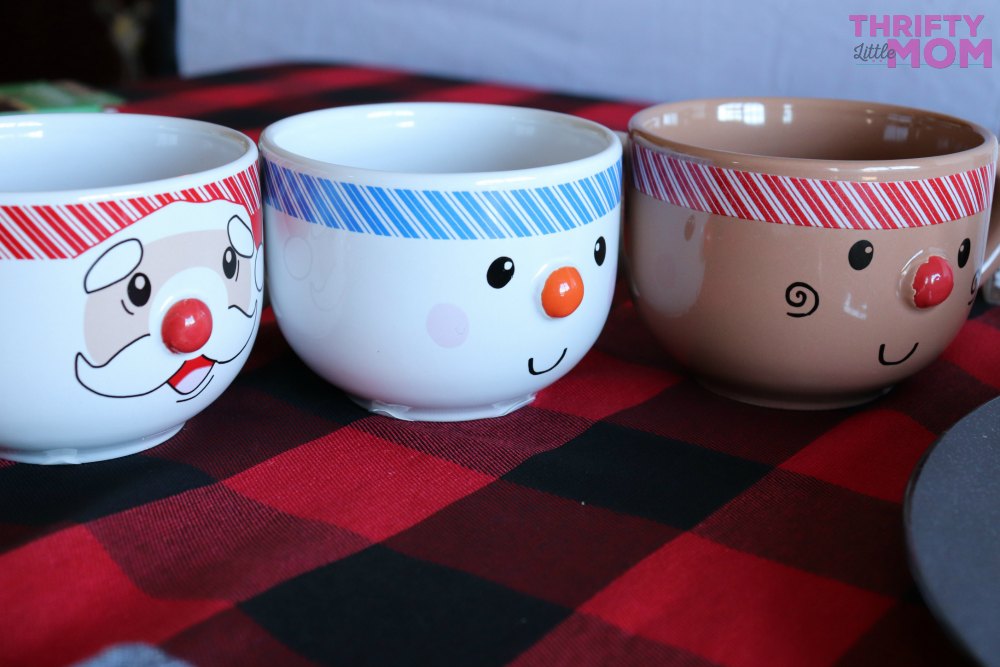 Grab some festive mugs that people can drink out of easily (don't go too crazy with weird shapes as it may be challenging to enjoy the beverages)

You can also do a personalized mug with a permanent marker or my favorite- wine glass markers.

These markers are made for writing names on wine glasses

They can also be used on ceramics, so any of your mugs.

You can use them to label dishes if you have a dinner party in the future.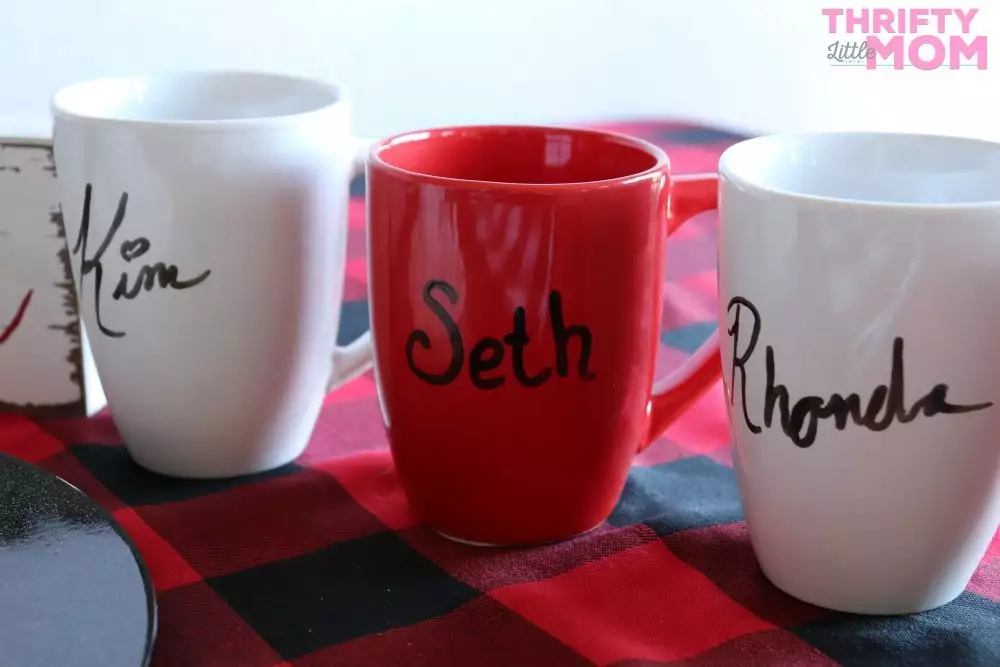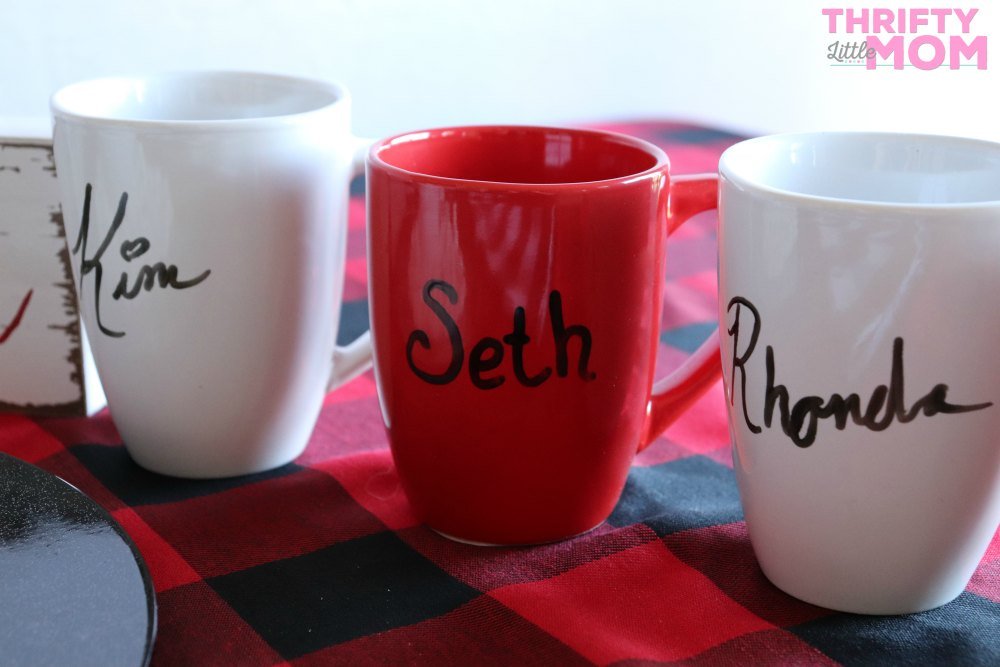 Here is some fun inspiration from Amazon: 
OurWarm Cotton Buffalo Plaid Check Tablecloth Rectangle 60 x 84 Inch, Waterproof Black and Red Christmas Checkered Tablecloth for Holiday Christmas Decorations Lumberjack Party Supplies

Christmas Candy Dishe Dip Bowl Set ~ 4-Pc Ceramic Christmas Dishes (Holiday Party Supplies) (Santa Claus)

CEDAR HOME Coffee Ceramic Mug Funny Christmas Porcelain Tea Cup 18oz., Set of 4

Wilton Peppermint-Flavored Candy Cane Candy Spoons, 4-Pack

GAINWELL Wine Glass Markers – Pack of 8 Food-Safe Non-Toxic Wine Glass Marker Pens – Can also be Used on Ceramic Plates and other Glass and Dinnerware
2- Choose Your Hot Chocolate Toppings Bar Cocoa Recipes
Depending on the guests you will be inviting and the dietary concerns of the group, there are plenty of recipes that will be delicious. I love dark chocolate while my husband loves creamy milk chocolate. If you have people that are sensitive to dairy, I found a great healthy vegan recipe too.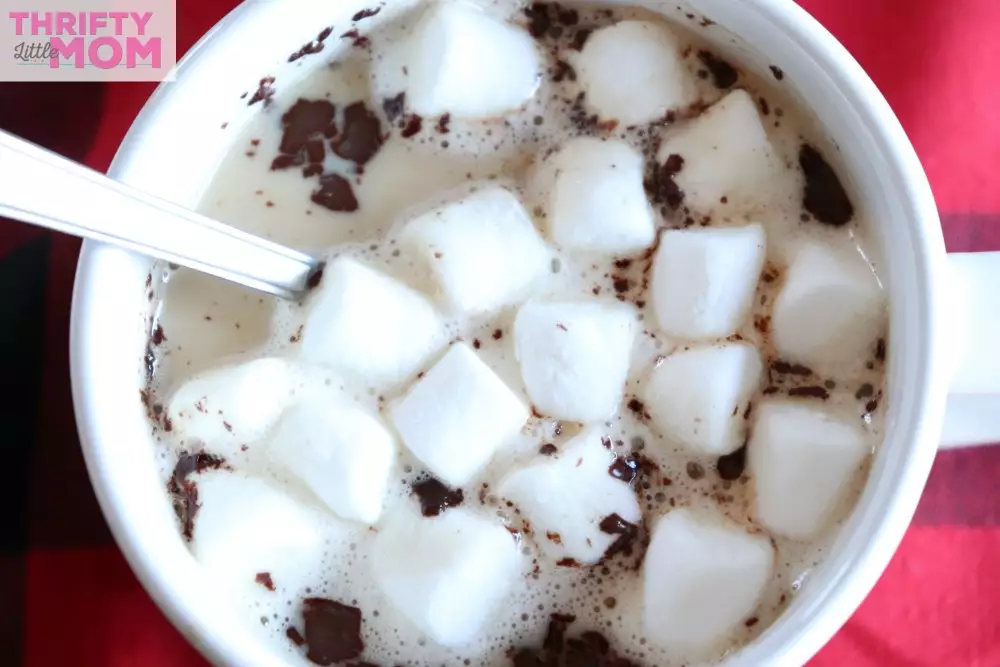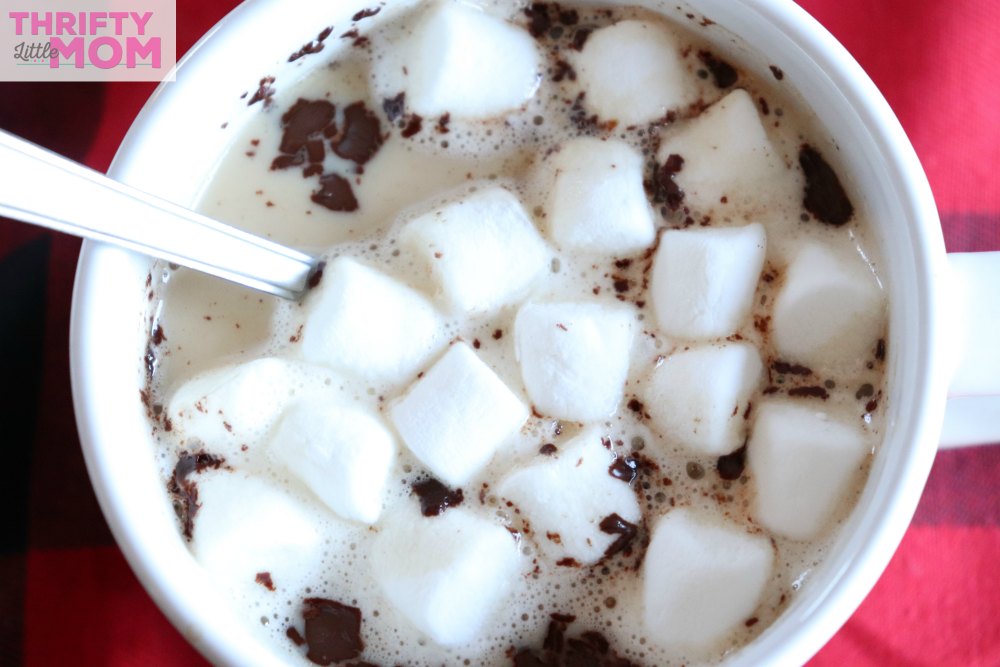 Classic Creamy Milk Chocolate Hot Cocoa
Hot Chocolate Ingredients:
1/3 cup unsweetened cocoa powder (if you would like it to be a richer chocolate, choose "dark chocolate" powder)3/4 cup white sugarPinch of salt1/3 cup boiling water3 1/2 cups of milk3/4 teaspoon vanilla extract2 tablespoons Half and Half
Hot Chocolate Directions:
Combine cocoa powder, sugar, salt and water into medium sauce pan and bring to low boil being careful not to scorch the mixture. Once evenly mixed, add milk and stir.After a few minutes pour in vanilla extract.In serving mugs, add half and half and pour in cocoa. The half and half makes it creamier and brings it to a lower temperature making it easier to drink immediately. Top with your favorite ingredients from the hot chocolate toppings bar list.
Rich Italian Dark Chocolate Hot Cocoa
Italian is much thicker and bolder than our American hot chocolate.

The critical difference in the creation of this recipe is the addition of corn starch.

This style of hot chocolate would be the best for this hot chocolate toppings bar.

The thickness of the liquid will allow all the ingredients to float on the top without assistance from a marshmallow or whip cream base. 
Vegan Hot Chocolate Recipe
You can have a delicious dairy-free cocoa with a simple almond milk recipe. Vegan ingredients:
Almond milk
Agave nectar
Cocoa Powder
Cinnamon (ground)
Vanilla extract
Salt
White Chocolate Hot Cocoa
 If you want to have something a little different to add to the drink option list, consider a hot white chocolate recipe. This one combines cinnamon, nutmeg, and almond extract to make for a vibrant and desirable cocoa beverage.
3- Keep Your Hot Chocolate Hot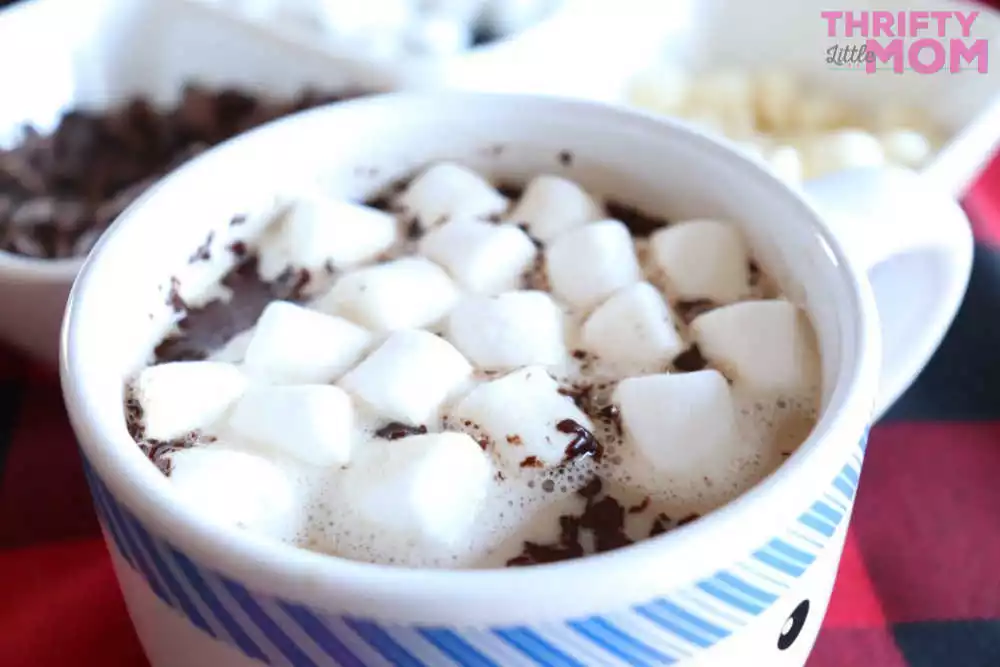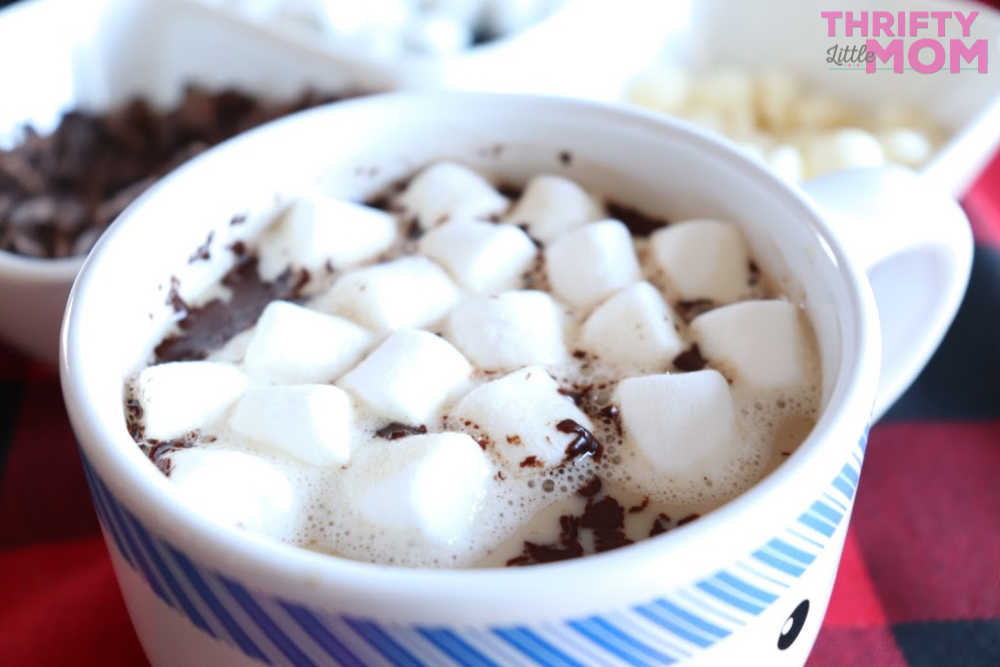 The reason why your setup needs to be in an area with power outlets is that you will want to keep the hot cocoa, well, hot. There are several different ways that you can go about maintaining the beverage at warm serving temperature. Here are my favorites.
Crockpot(s)- provide a constant "warm" level that is perfect for liquids. If you have multiple styles, you can use numerous crock pots at once. 
Warming tray- this tray is great for keeping heat-resistant containers warm and at a constant temperature
Insulated beverage dispenser- you may be familiar with this style of container from their use with self-serve coffee. You can also purchase these for home use, and I will say they come in handy. 

If these are not available to you, you can keep the liquids hot on your stove. Just make sure you keep them on low heat and stir them regularly.
Tru BS-325LR Slow-Cookers
Chefman Electric Warming Tray with Adjustable Temperature Control, Perfect For Buffets, Restaurants, Parties, Events, Home Dinners, Glass Top Large 21″ x 16″ Surface Keeps Food Hot – Black
Thermal Coffee Airpot – Beverage Dispenser (85oz.) By Vondior – Stainless Steel Urn For Hot/Cold Water Or, Pump Action, Party Thermos Carafe, Bunn Brush Bonus, Lid Pitcher
4- Create Hot Chocolate Toppings Bar Ingredients Lineup
Now here's the best part, the hot chocolate toppings. I get excited about all the different options to use. Pick your favorite! The combinations are endless.
Shaved chocolate toppings-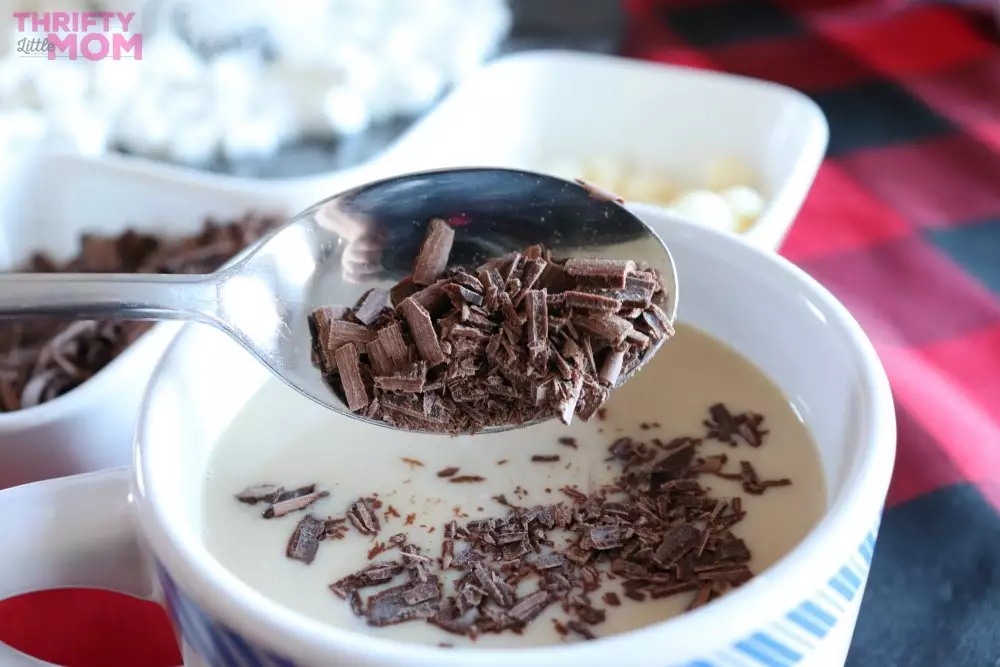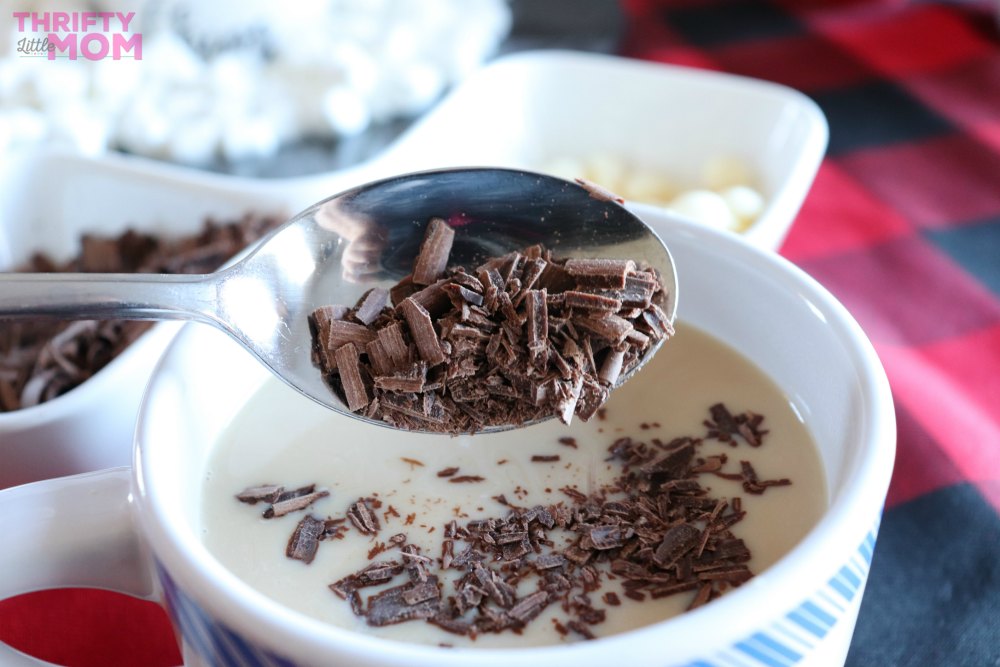 Using a vegetable peeler, take large chunks of chocolate (choose your favorites) and shave pieces into a container
Dark chocolate

Milk chocolate

White chocolate

Spicy chocolate

Orange chocolate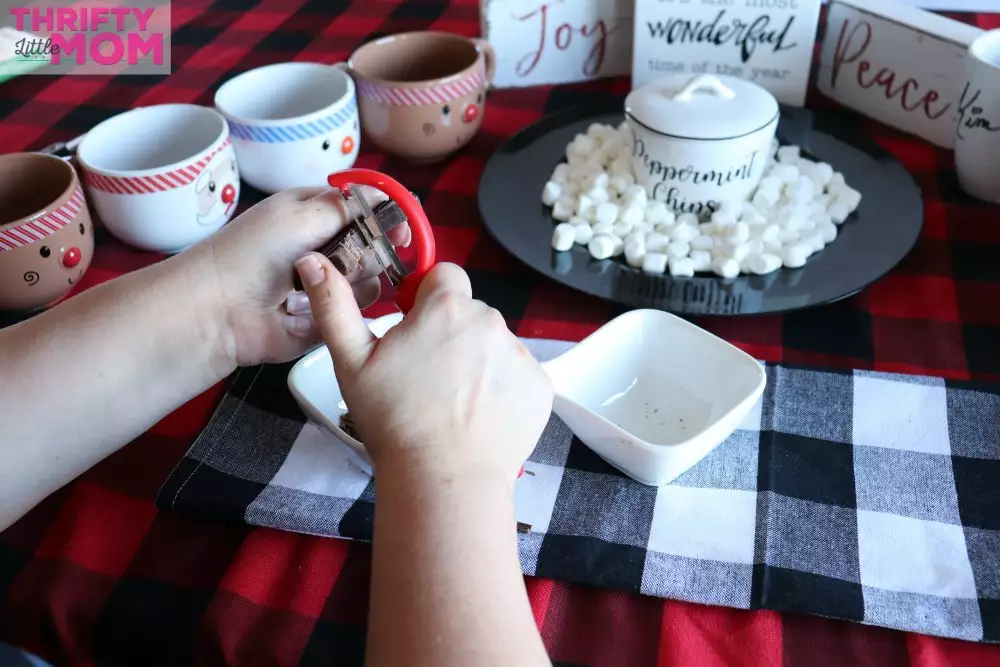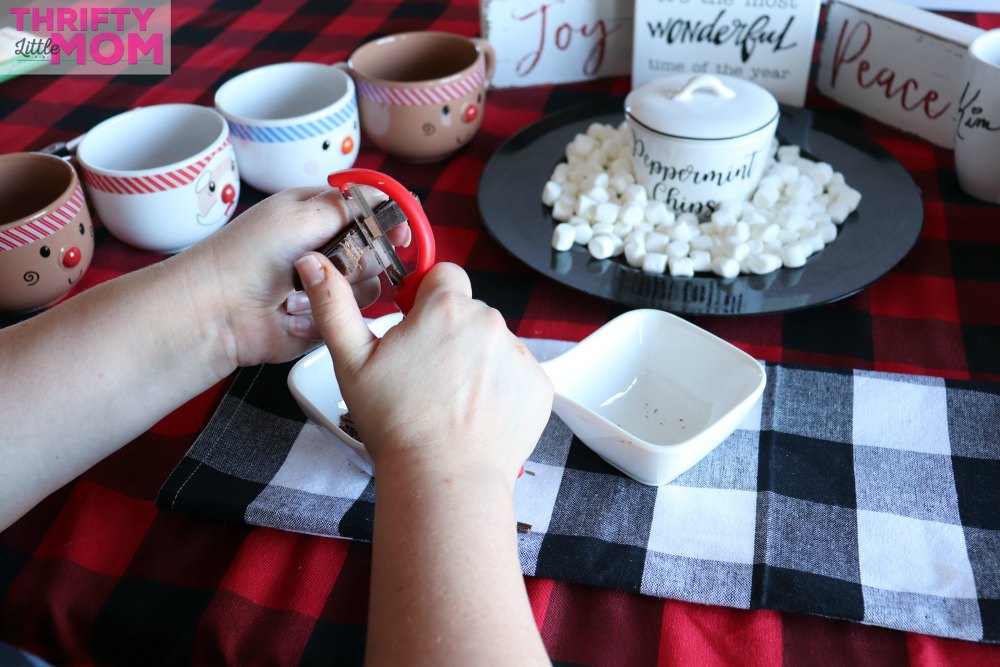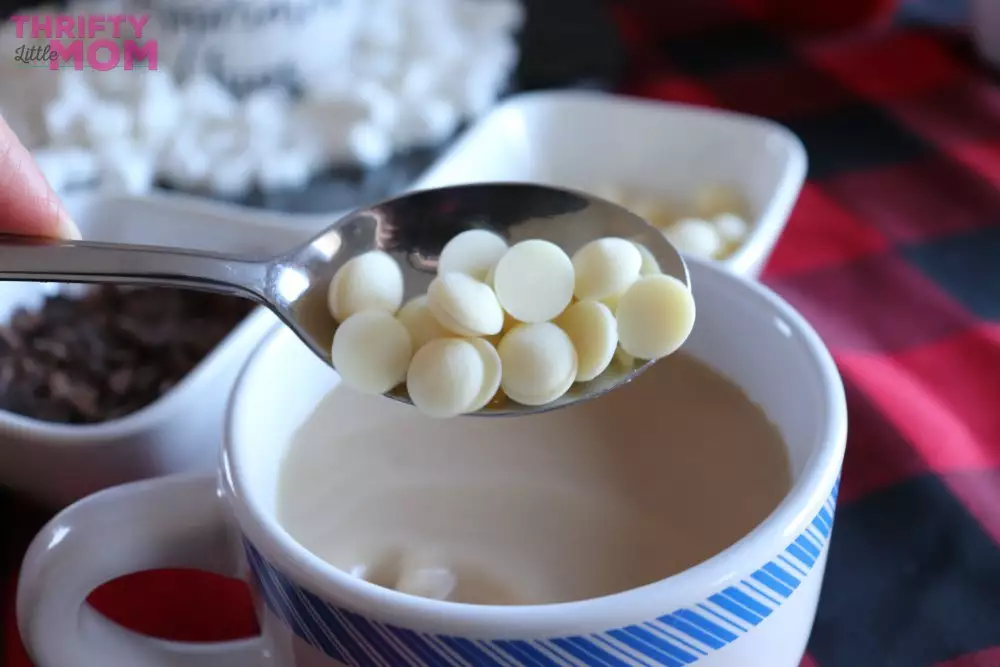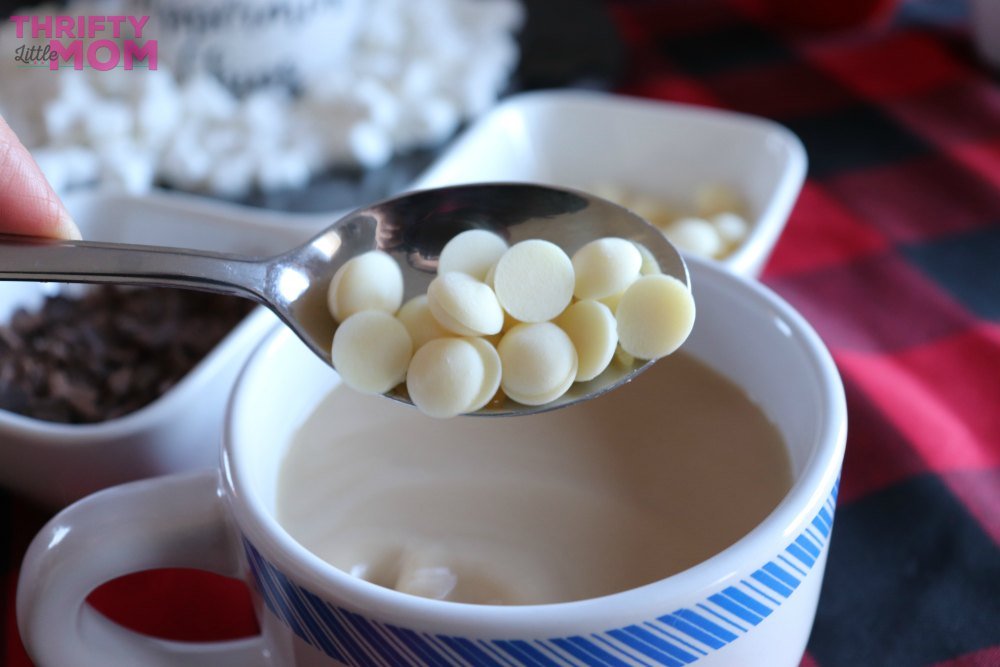 Marshmallow topping
large or small

Marshmallow Fluff- spoon this delicious marshmallow goo from the jar onto the top of your hot cocoa (this is my favorite option! YUM)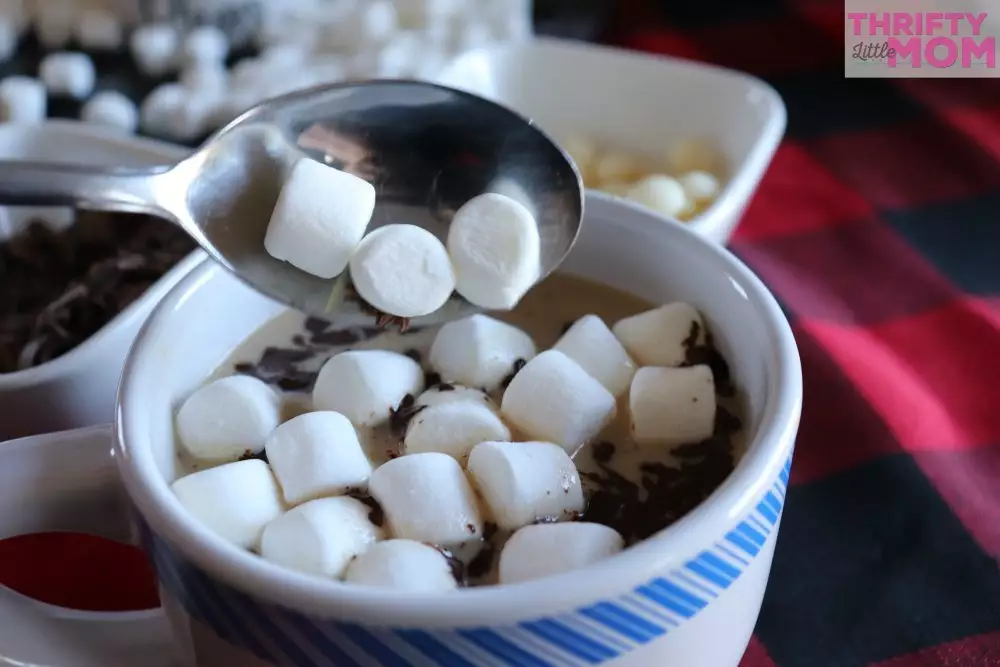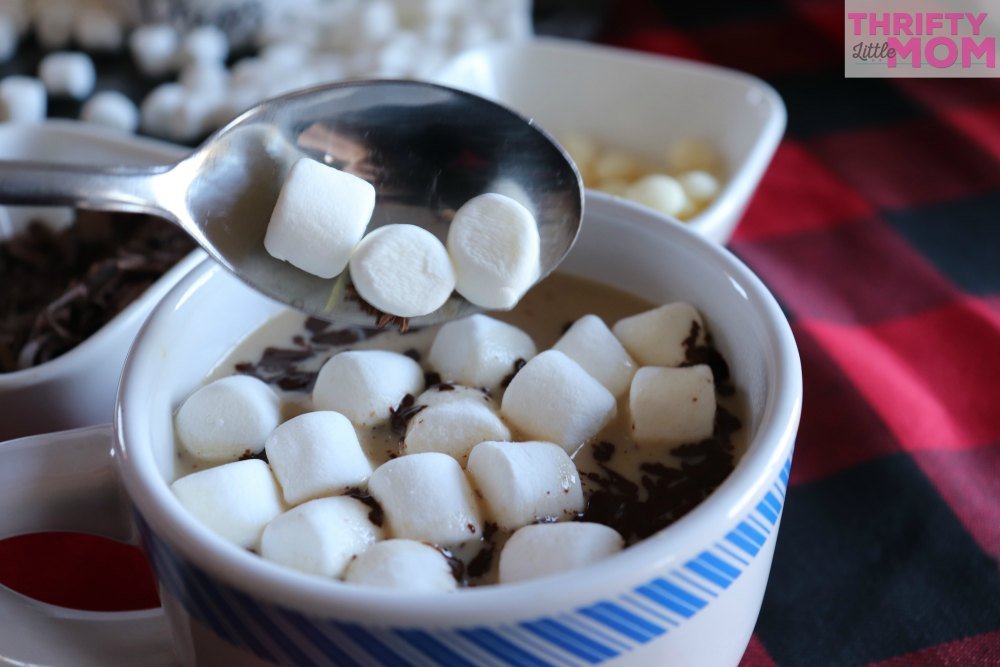 Whipped cream topping
Classic tub whip cream

A spray can whip cream

Homemade whip cream
Peppermint chips topping
place peppermint candy into a plastic baggy and cover with a paper towel or cloth. Take a hammer, small mallet, or another heavy object (I will use the top side of the knife sometimes) and hit the candy to break it into tiny pieces.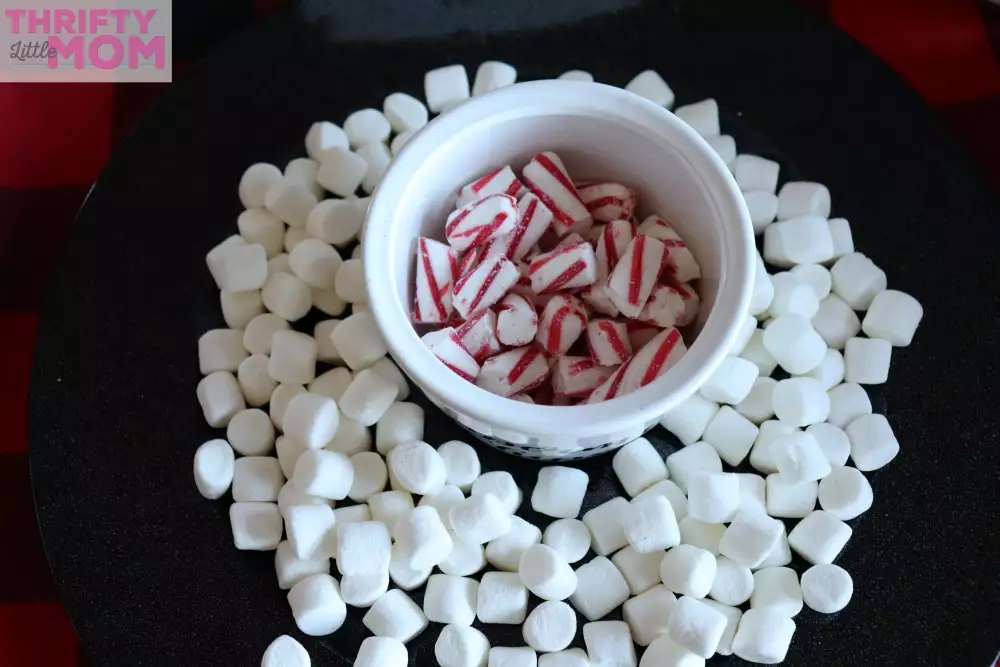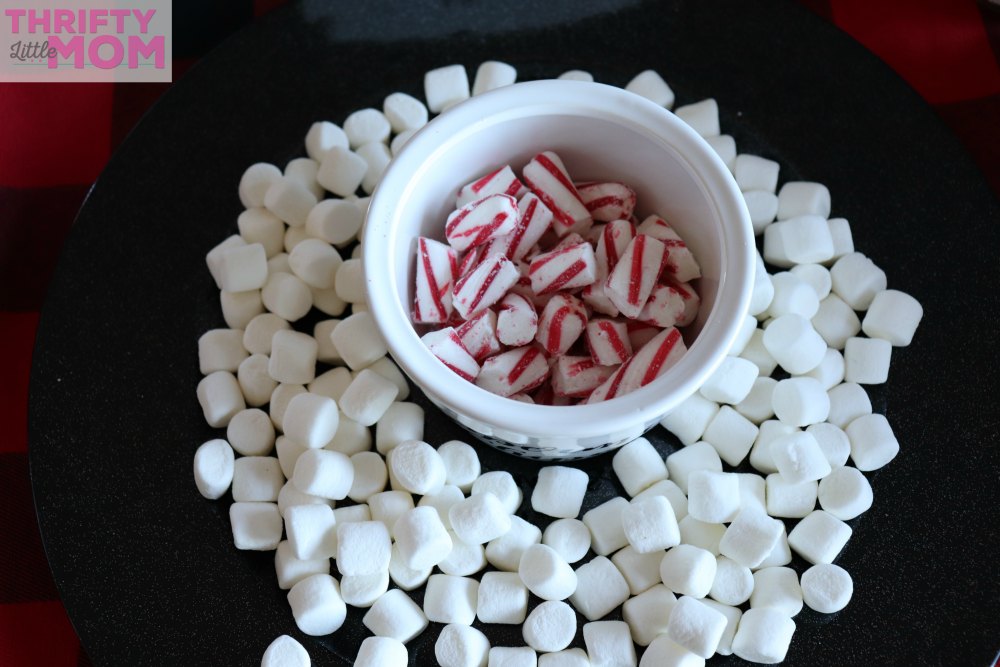 Grated chocolate toppings-
Using a planer or cheese grater, you can rub the block chocolate across to create a fine chocolate dust, just watch those fingers!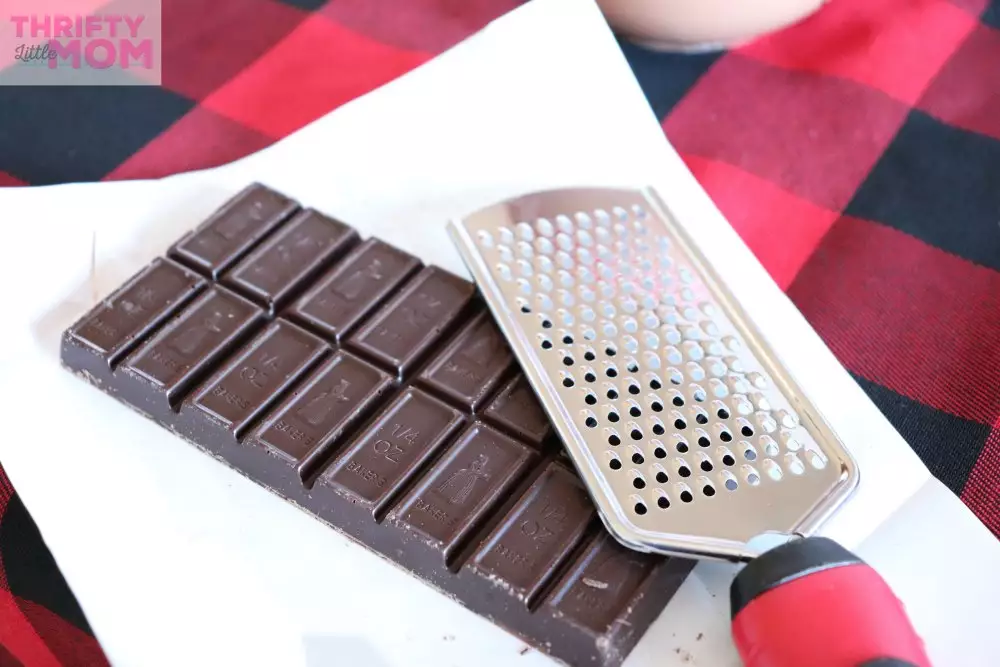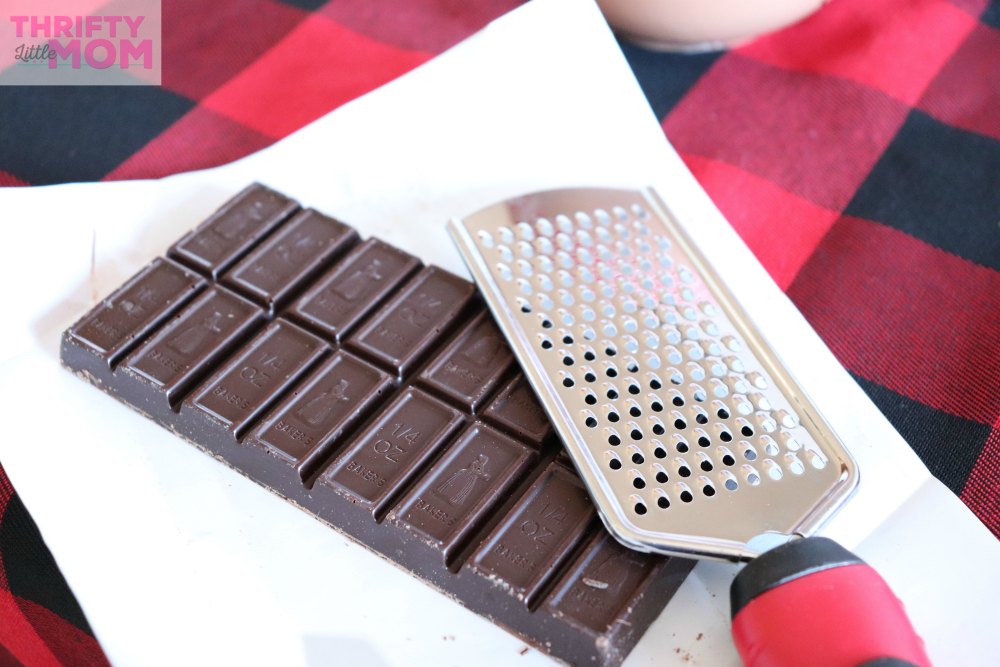 Ground cinnamon topping
Espresso powder topping
Flavoring additions-
You can find these in liquid form with droppers to enhance the cocoa
Hazelnut

Vanilla

Orange

Lavender

Mint
Berries/fruits
Strawberries

Pomegranate

Cherries

Blackberries

Raspberries
Crumbled cake
Angel food cake

Chocolate or vanilla 

Red velvet

Coffee cake
Cookie crumbs hot chocolate toppings
Chocolate chip cookies

Graham crackers

Oreo cookies

Sugar cookie

Ginger snaps

Vanilla wafers
Candy pieces (finely crushed)
Twix

M&Ms

York peppermint patties

Kit-Kat

Reese's pieces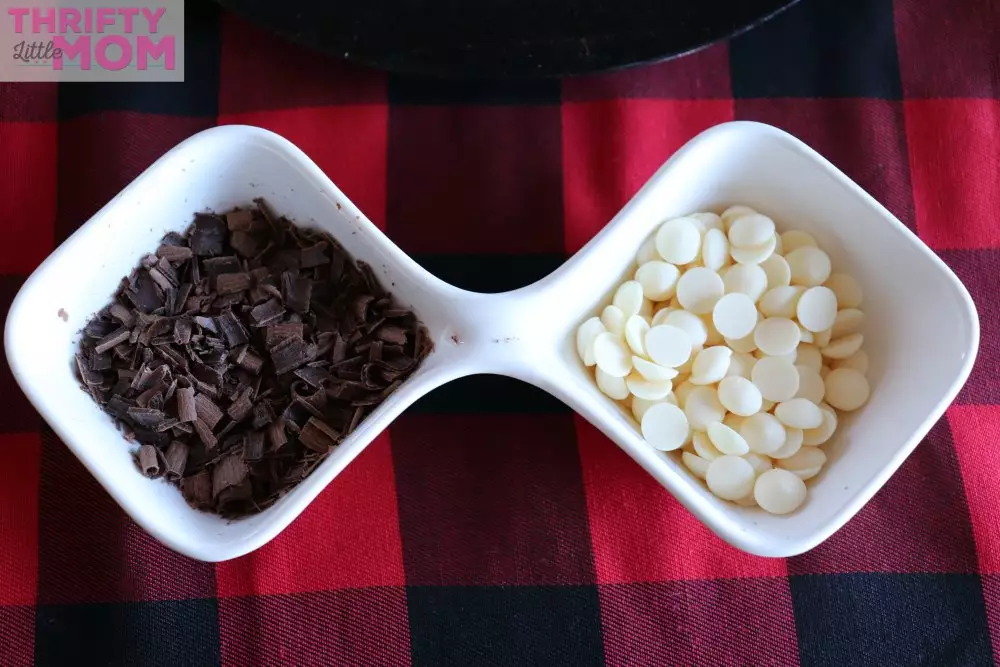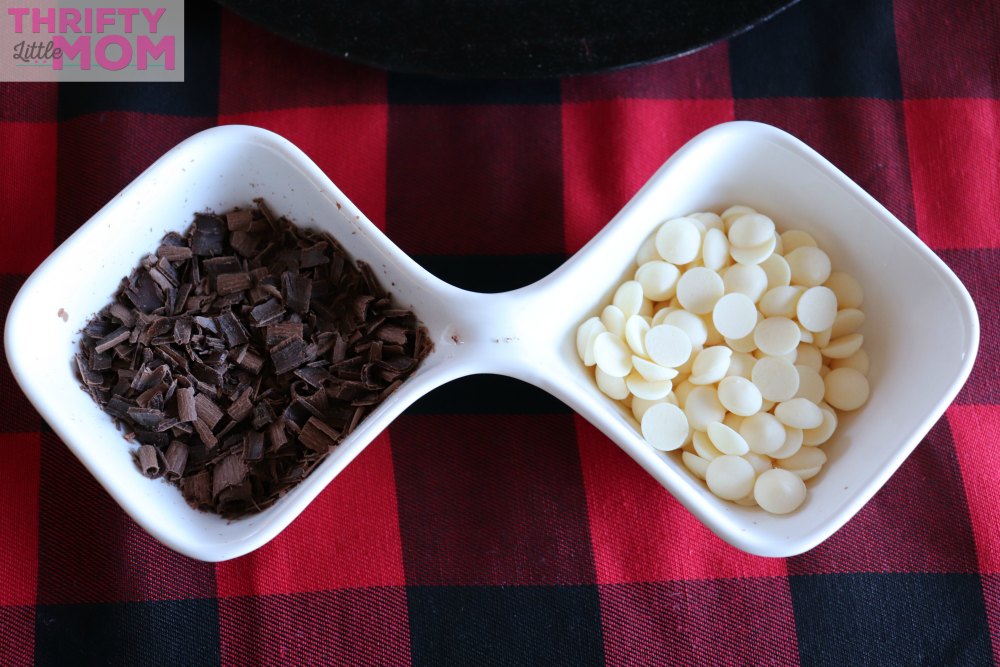 Brownie bites
Cinnamon roll chunks
Pirouline cookie straws
Sprinkles (pick some that are festive, like snowflakes or stars)
Drizzles
Hot Fudge

Caramel

White chocolate peppermint

Mocha

Rimmed glasses-
Use a sticky flavor to create a rimmed glass for a lovely presentation
Nutella
Chocolate Syrup
Peanut/ Almond butter
Cherry Syrup

Dip the top of the glass into a shallow plate of the various options
On a separate plate, dip the glass into cookie crumbs or powdered ingredients
5- Alcoholic additions to your
Hot Chocolate Topping Bar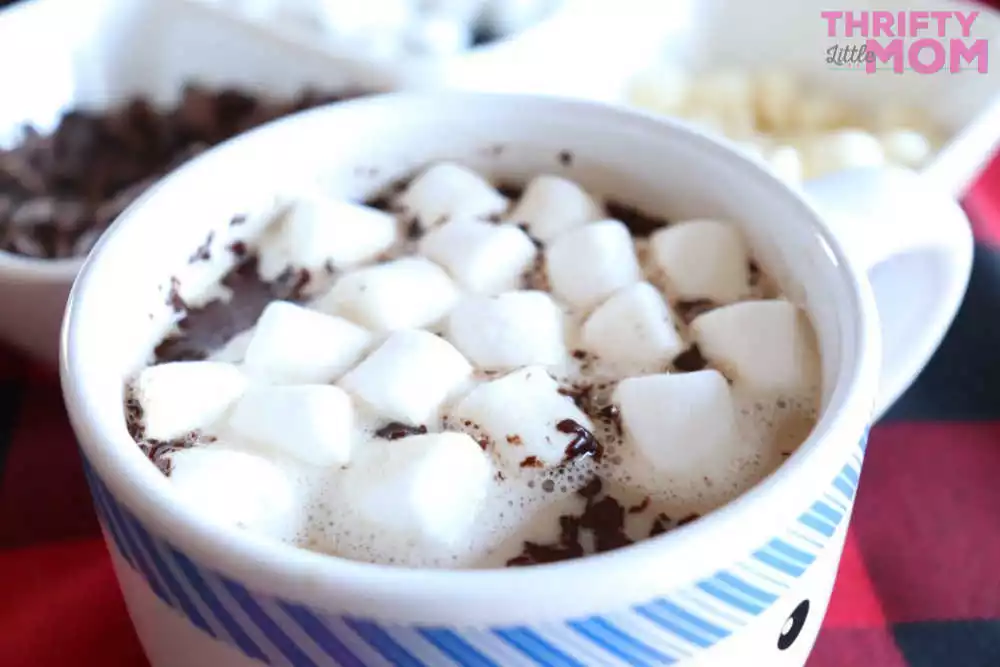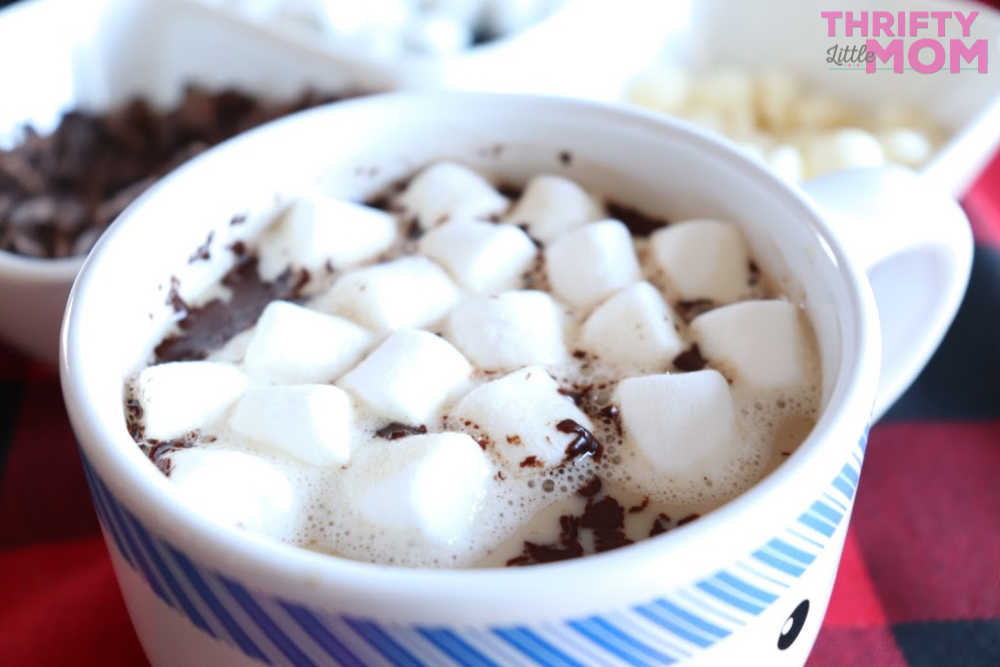 If you wanted to add some "holiday cheer" to the hot cocoa, use one of these delicious liqueurs to spike your drink. Liqueurs are great because they are lower in alcohol, and you can find so many flavors that will enhance your hot chocolate experience. I will add 1 ounce of liqueur to a beverage of about 12 ounces. Please drink responsibly.
Kahlua (coffee liqueur)

Bailey's (Irish cream liqueur)

Creme de cacao (chocolate liqueur)

Godiva chocolate 

Patron XO (coffee liqueur)

Creme de Menthe

Rumpleminze (peppermint)

Fruity liqueurs

Chambord (berry)

Creme de Cerise (cherry liqueur)

Creme de Banana 

Triple sec (orange)

Nutty Liqueurs

Frangelico (hazelnut)

Amaretto (almond)

Disaronno- (almond flavor) this is the best nutty liqueur for a crowd because it does not actually contain nuts. 

Bärenjäger (honey liqueur)

Tuaca

 (brandy, vanilla, and citrus)

Goldschläger (cinnamon) This has gold flakes in it that would look festive in the cocoa.
6- Layer for a better hot chocolate toppings presentation!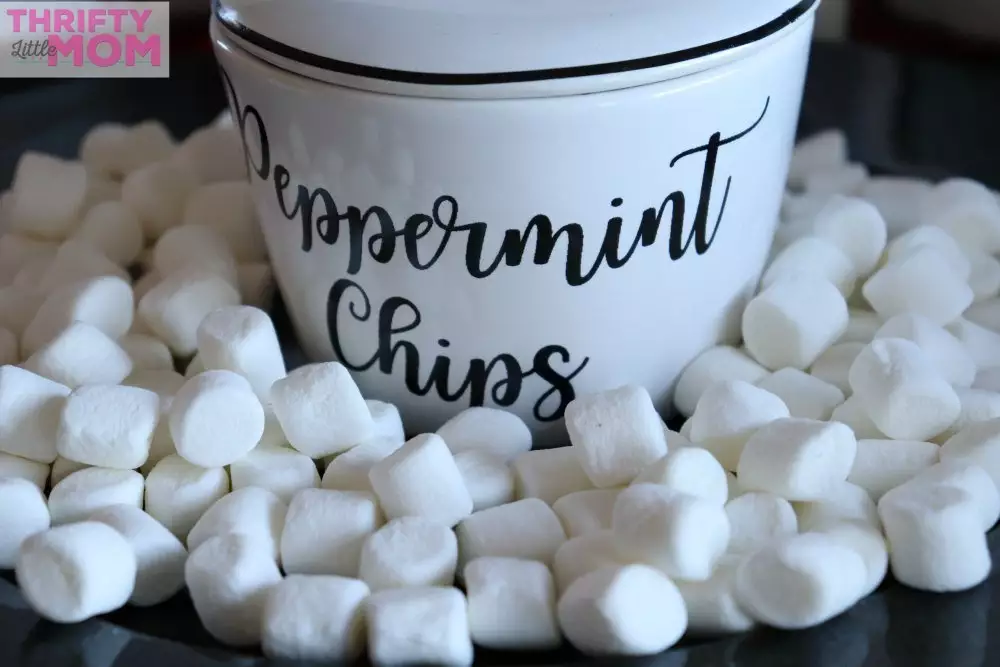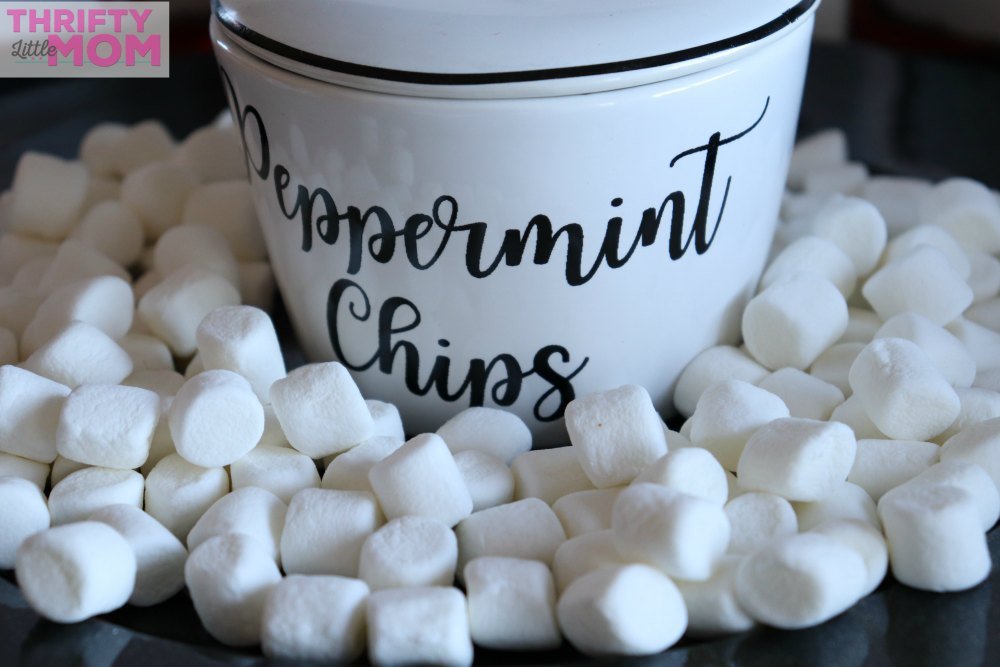 Get to stacking! Layering your beverage makes for beautifully presented drinks that guests will love. There are several things that I plan for when making the hot chocolate toppings bar.
Whip cream or marshmallows should be placed on top of the beverages to allow for heavy toppings, i.e. candy pieces and cookie crumbs.
Utilize the Italian-style hot chocolate to prevent toppings from sinking
Creating the barrier will allow for height in the beverage topping creations
7- Enjoy Your Creations!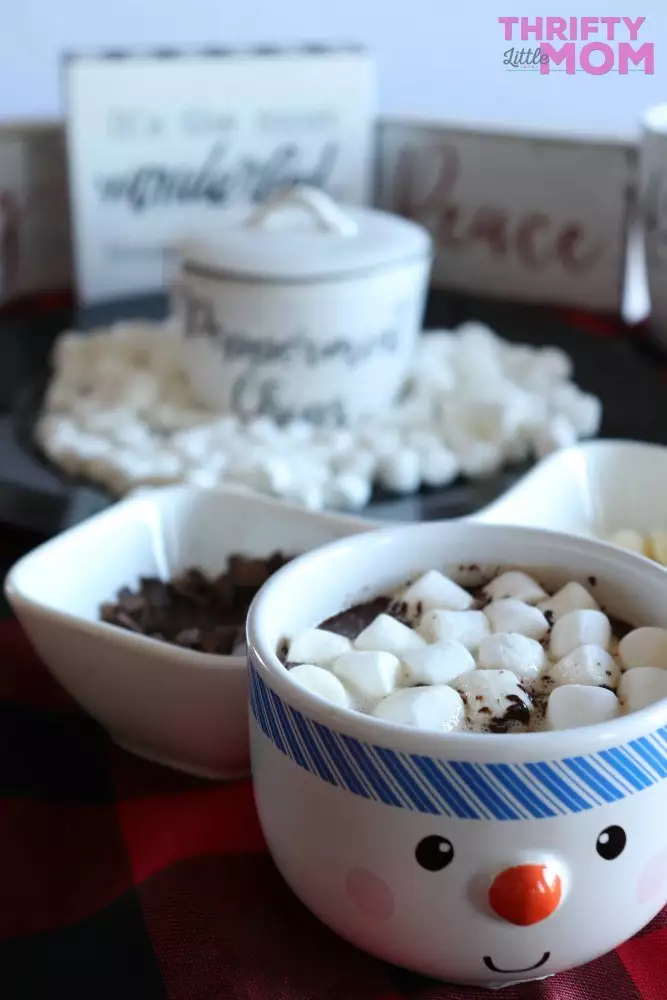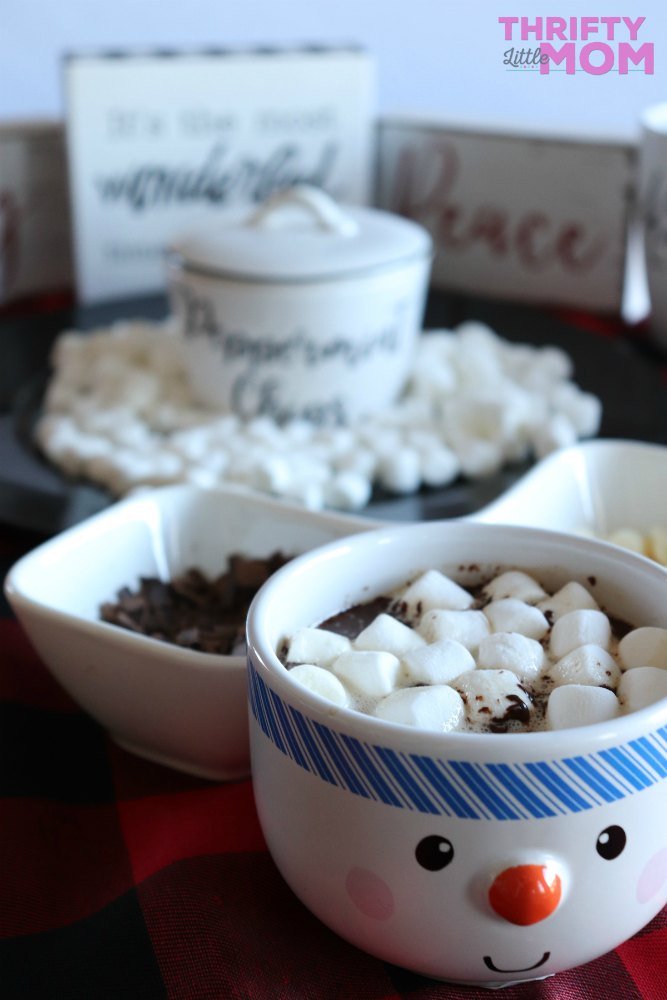 I hope this fun holiday and seasonal treat will excite your guests at your next event. Warm your hearts and tummies with this delicious hot chocolate toppings holiday party idea. I hope you enjoy your next cup!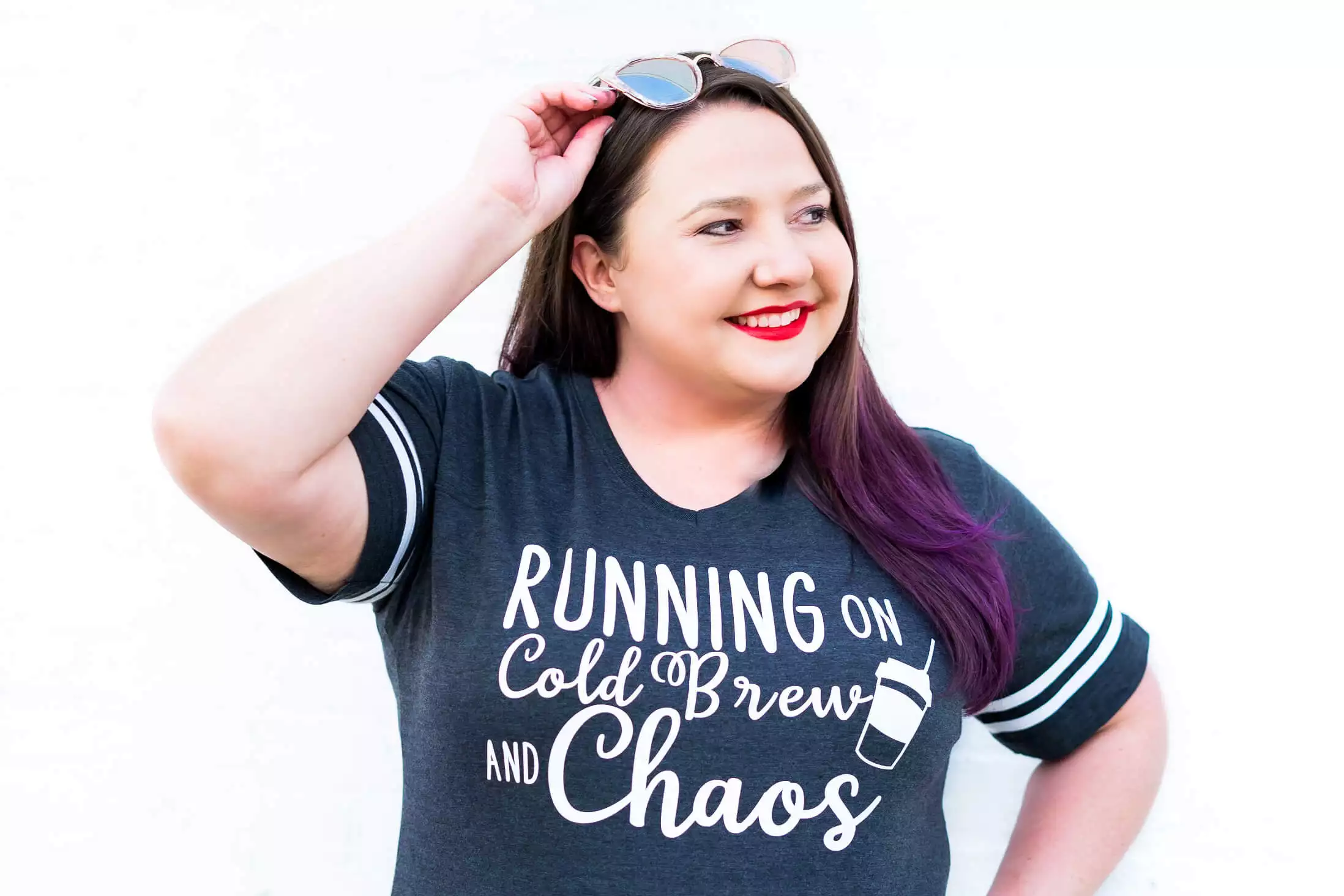 Kim Anderson is the organized chaos loving author behind the Thrifty Little Mom Blog.  She helps other people who thrive in organized chaos to stress less, remember more and feel in control of their time, money, and home. Kim is the author of: Live, Save, Spend, Repeat: The Life You Want with the Money You Have. She's been featured on Time.com, Money.com, Good Housekeeping, Women's Day, and more!
Summary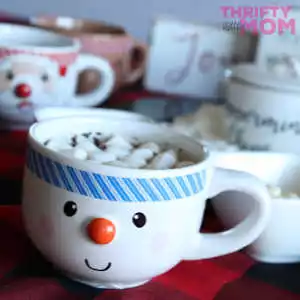 Article Name
Hot Chocolate Toppings Bar
Description
If you are getting into the holiday spirit, you may be looking for a festive entertainment option. Here are some ideas for a hot chocolate toppings bar.
Author
Publisher Name
Publisher Logo